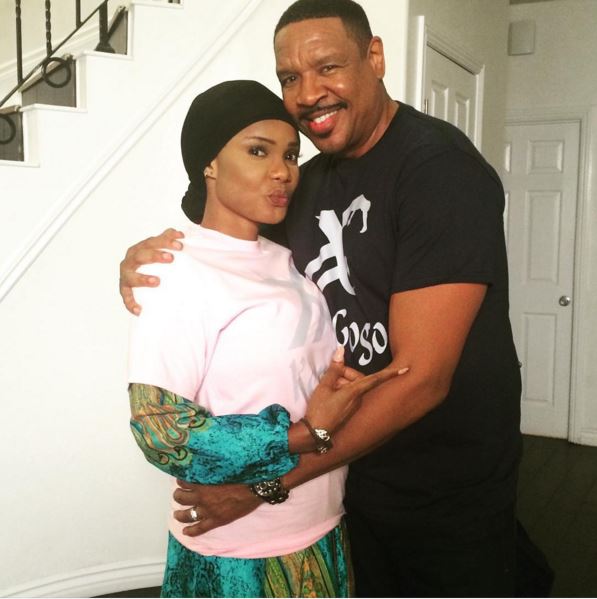 Nollywood actress Iyabo Ojo is currently shooting a short film called "The Mask" with Hollywood star Dorien Wilson.
Dorien Wilson is more known for his roles in hit series like "Sister Sister" and The Parkers".
The movie is being directed by Pascal Atuma and written and produced by Promise Adeyemi. It is being shot in California.
In the movie Iyabo Ojo (Amanda) plays the bothersome wife of a Bishop (Rudy). THE MASK is a faith based film depicting the private life of pastors and what they face when the lights go off, and some of the domestic challenges they go through.
See BTS photos below!
Photo Credit: Instagram – @iyaboojofespris | @dorienwilson_