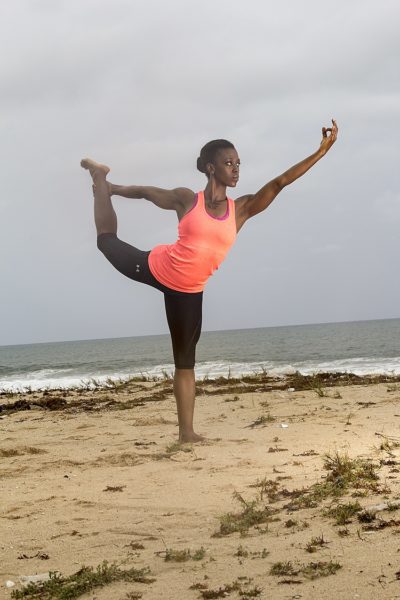 As we get closer to Christmas time when family comes to town, you might be wondering how to cope with eating healthy when you have all these holiday tastes to satisfy. But this challenge applies to everyday living as well because regardless of how responsible you about the types of food you eat, your family will influence how you eat.
If you enjoy mealtimes with them and cook for them on a regular basis, you've likely had to deal with resistance to some of the healthier recipes that you've tried or that you'd like to try. Today's post will begin to help you come up with strategies to navigate this resistance so that you don't have to choose between winning hearts through tummies or flattening yours.
Resistance-free healthy eating starts even before you cook your meals. It starts with the ingredients that go in them. A lot of us have established routines with our families on the types of ingredients make up our means and these routines can be threatened when you decide to adopt a healthier – but different – way of eating. Here's one strategy to help ease this transition:
Start with Simple Modifications
As much as we would like to think otherwise, we're creatures of habit with how and what we eat. For instance we might ignore the dining table and eat in front of the TV or we might cook the same thing for breakfast during the week and switch it up only on weekends.
This strategy is all about making your current eating patterns and habits work in your favor. It requires you to make a list of the meals that you regularly make and come up with options to make them healthier or "healthify" them. Here's an example of what this can look like:
Breakfast
Bread with Butter and Jam with Eggs
Measure out the jam, 1 tsp of jam is usually enough for one sandwich and this comes out to about 10 calories. You can also replace the butter for peanut butter – which has a similar calorie profile but contains more of the good-for-you unsaturated fats. Finally, going for boiled eggs over fried will allow you to enjoy your eggs without worrying about the oil.
Akara or Moin Moin with Pap
If they insist, you can serve your family the pap but have oatmeal yourself. Pap might have fewer calories initially, but by the time you add the milk and sugar for flavor, you'll probably be neck-in-neck with oatmeal. As a plus, oatmeal has more fiber that makes hunger management easy. Finally consider keeping the skin on the beans for your akara or Moin Moin. I've tried some of the great recipes on 9ja Foodie's blog and they haven't disappointed. Peeling the beans like we normally do might make your Moin Moin look pretty, but it gets rid of vital fiber and other nutrients. If you're ready to experiment further you can pan fry your own akara instead of deep frying to save calories. Plus it makes less of a mess and your people might get curious enough eventually to join you.
Lunch
Lunch is a unique meal because most of the time you alone control your lunch. If you're a stay at home mom, your husband and kids would be Out of the house at some point. And if you work, you can pack your own lunches or take control of the food you buy.
Rice and Stew
Do this one in serious moderation because it's really hard to eat only a little of it. When you take lunch to work, use a small lunchblox plate as it makes portion controlling this easier and combine it with high fiber foods like chickpeas and steamed spinach so you feel full without having to eat as much rice
Soup and Swallow
Choose high fiber swallow options like oatmeal fufu or wheat and make your own soup where possible. When cooking soup, make it as healthy as possible while preserving taste using some of the strategies I shared in"how to make your favorite Nigerian foods healthier."And exercise portion control, think more vegetables and a little swallow.
Dinner
This is the trickiest mealtime of all because you're likely to defer to your family's wishes, but remember one thing:
You're still the one doing the cooking so you are in control of what goes into the meals and what ends up on your plate
Make their Meals as Healthy as Yours
When cooking for your family, you're more likely to let things slide especially when you're not trying to use food to improve their health. But you shouldn't. Letting things slide sends the message to yourself that the way you should be cooking for you and your family to have optimal health is the exception not the rule. It's telling yourself that choosing whole wheat flour instead of refined flour is a temporary thing and putting vegetables on half the plate next to the rice and stew would soon be a thing of the past.
This doesn't mean that you'll force these healthy choices on them. You can ease it in and the fact that you're making these healthy choices for the most important people in your life increases the chance that you'll make such healthy choices for yourself too. Think this is impossible? Well here's a personal case study:
When I first started making breakfast pancakes regularly, my husband – Sunday – rolled his eyes when he found out that it was made with whole wheat flour. Now, he expects that meals include whole wheat flour, brown rice, or whatever the healthy alternative is. And when I do choose to go refined, it's the exception and he's pleasantly surprised.
Always Have Veggies
It's going to take some time for your family to get to the point where not so healthy ingredients become the exception, so to tide you over pile on the vegetables. If they insist that you keep cooking the way you always have, veggies can help you manage your portion of high calorie foods and here's how:
Draw an imaginary line down the middle of your plate
Fill one side with steamed, non-starchy vegetables like greens, carrots, or green beans
Be stingy with putting your normal high calorie fare
Drink a lot of water after dinner and don't go for seconds
This technique allows you to still have a full plate at dinner without all the calories that you normally would eat.
Make Portion Control Your Beat Friend
There are many more ways to manage portions than using the veggie technique that I just shared above. For example you could:
Use a salad plate to eat your dinner and skip the seconds. This allows you to fill your plate with less food without feeling like it because it still looks like a full plate.
Serve yourself your normal portion and then take ¼ off the plate and set it aside and put it in the fridge. This way you consistently eat slightly less than  you normally would without cutting out too much or compromising your tastes.
Managing portions is just half the battle because you do need to eat healthier to move the needle on the scale. But you can take one thing at a time by starting here and then slowly getting you and your family accustomed to eating healthier.
Doing all this gives both of you and your family ownership of mealtime so that they don't feel your lifestyle is taking over
Over to You:
Today, you have two options of actions to take. Pick one that applies to your life situation the most and test it out to see how it will improve how you eat and help you trim your tummy even as you lose weight. Here are the options:
Make a list of the meals that are in your regular family meal rotation and come up with ideas to make them healthier. If you're having trouble with this, you'll want to tune in next time when I share a handy
Pick your strategy for handling dinner time