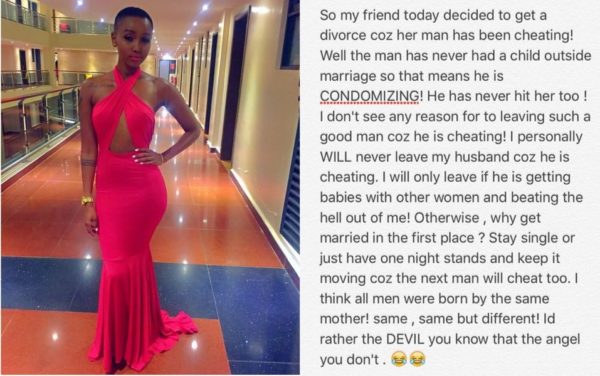 Former Big Brother Africa housemate Huddah Monroe (representing Kenya in "The Chase") shared some rather "interesting" thoughts on Instagram and her post has caused some controversy in her comment section.
While some people find her opinion about cheating men amusing, most people seem to disagree with her vehemently.
In her caption she admits posting it for the comments and her comment section has gone off!
She posted this: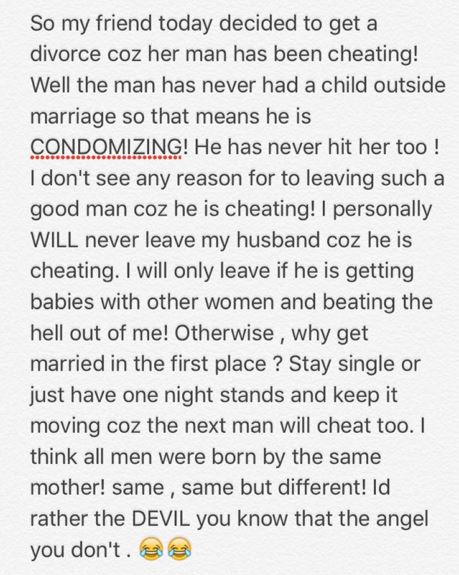 …and captioned it "These are my thoughts. What's yours ? I posted this for the comments LMFAO! If you don't want to be cheated on , buy some dildos like Waiguru and f* yourself coz the next man these days is like the first . Too many hot gals out here! And cheers to all the side chicks who ain't getting pregnant for these men, some wives can remove your womb with Their bare hands #Tutabanana #PapaHapa #LetsJustBeHonest #LetsJustBeReal"
Photo Credit: Instagram – @huddahthebosschick