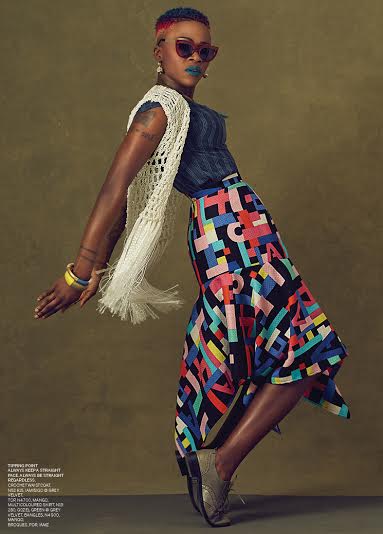 Say hello to British- born Nigerian Femcee, Aina More – You may know her from her hot new track – 'Girls Killing It'.
However, today we are not focusing on her music, but her ability to make clothes move in an 8-page fashion spread for MANIA magazine. The editorial was shot for the magazine's 'New Generation' issue in Lagos, Nigeria by Obi Somto, and was used to bring Aina's EP – FPWSAS' (For People With Short Attention Spans) concept to life, with looks for the shoot styled and directed by Godson Ukaegbu.
Speaking on her experience on the shoot, Aina says – "I've always wanted the World to feel my Art (me) through a variety of spheres and working with the team helped that to become a reality. Aina More is not just about the Music, I believe Art should stimulate all the senses".
Godson summed up his experience shooting with Aina saying – ​"​I have always thought of artistic expressions to be the same as the phenomenon called energy. While energy can't be created or destroyed, art can. Art can be transferred from one medium to another.​ ​This was the inspiration for this editorial. I thought to style a fashion editorial with the inspiration from a finished musical work. Aina More's debut EP aptly titled- #FPWSAS ignited a need for a visual representation. This is what we created. With some advanced art direction this came to life​"​.
​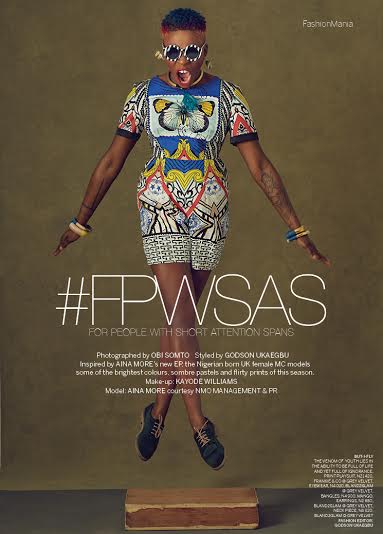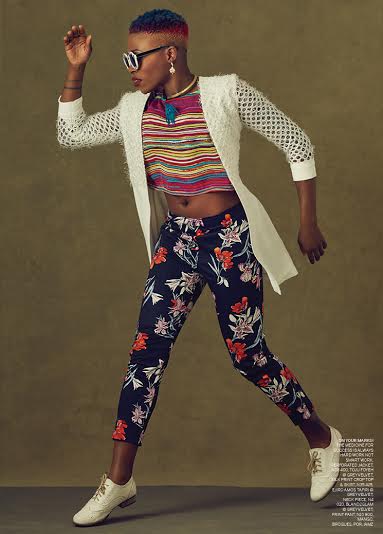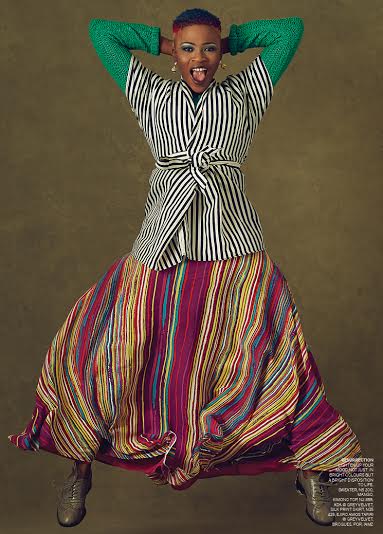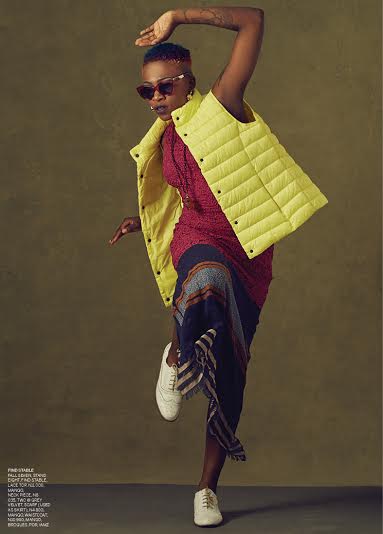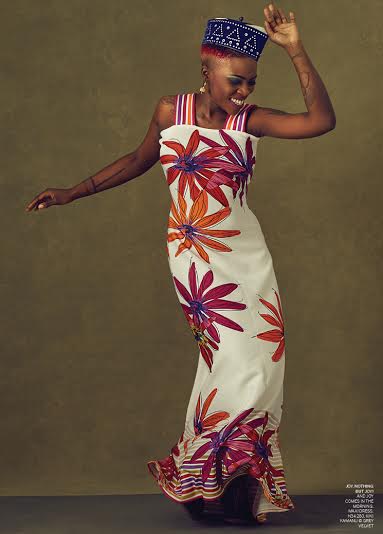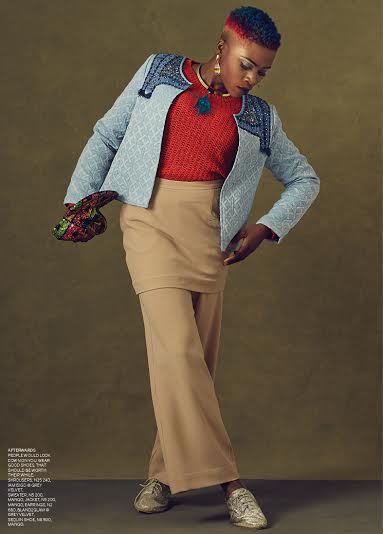 Photo Credit
Photography: Obi Somto (Instagram: @Obi.Somto)
Styling: Godson Ukaegbu (Instagram: @GodsonUkaegbu)
Makeup: Kayode Williams (Instagram: @KayodeWilliams)
Model: Aina More (Twitter: @AinaMore)
For more information on Aina More, visit her website: www.AinaMore.com | For press inquires, e-mail: [email protected] | Find her on Facebook: www.Facebook.com/AinaMoreOfficial | Follow her on Twitter: @AinaMore