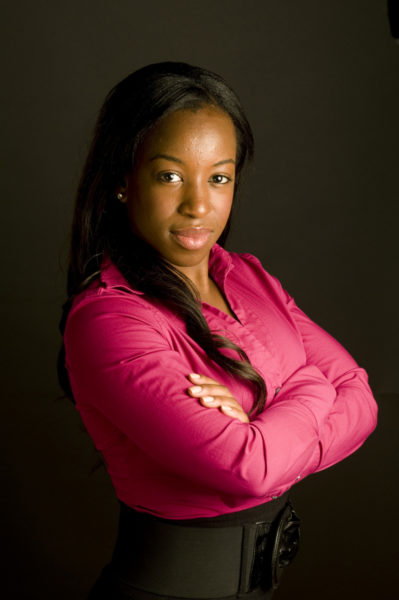 Dear Nigerians,
Please stop the comparisons. I believe I am not the only one tired of them. Why can't we let other people have their moments without making it about us?
Last week, Sean Tizzle voiced out his opinion about the Hello song. I fail to understand how someone can sing a weak version of their own song, least of all, Adele. It hurts because Adele is actually one of the few people who achieved success based purely on talent. No scandals. No body exposure. No drama. Just talent. Then after a few years hiatus, comes back and still tops chart because of that same talent. Then he goes on to say we Nigerians don't support our own and some other gibberish (I have never met a Nigerian who doesn't like Omawumi's music between). Don't get me wrong, I love Omawunmi's cover too. But that's what it is. A cover. It is possible to like both Adele's and Omawumi's Hello. It is not a competition. It is just simply preposterous to say that someone who wrote her own song and delivered a rendition, did a weak version. It is not even a version. It is the original material. And if it was as weak as you claim, Omawumi wouldn't have done a cover. So you don't simply go about saying we do not support our own. I can like Adele's Hello and Omawunmi's Hello at the same damn time! You don't have to put one down to uplift another.
My next issue is the Paris bombings last week. Of course this is the age of social media, news travels fast so the hashtag #PrayForParis was generated. Some people however have a problem with this. On twitter and Instagram, I'm seeing things like "Hundreds are blown up everyday in Nigeria but you people care more about Paris" etc. This is one of the most flawed logics I have ever come across.
If you don't want to pray for Paris, then don't. If you don't want to show solidarity then don't. But don't criticize those who want to. Some of us even have family and friends who are in Paris right now. Of course we know that people die in their hundreds in the North due to terrorist attacks. Of course we know the media doesn't give enough media coverage to Non-Western countries. Of course some people went as far as posting flags and pictures on different social media (whether to join the bandwagon, or in true heartfelt sympathy, whatever their intentions, I do not know). I just have a few questions to ask. So does that mean that when tragedy strikes there we should ignore and not show sympathy? How many bombings did AIT or NTA or Sahara reporters report last week from the North? But did we not hear of Atiku's children's weddings or Dino Melaye's reported new ride or something FFK posted about his babe? Isn't it when we take ourselves seriously that other countries will take you seriously? Did you start a PrayForNigeria hashtag before the Yola bombings?
Why is it when there was #PrayForParis hashtag that people remembered we don't have a hashtag? Were you not happy when the world stood in solidarity for the Bring Back Our Girls campaign, including the western world and even celebrities? Must you put down one to bring up another? Do you think the other countries that showed solidarity with us didn't have their own problems at that time? Can your prayers not accommodate Nigeria, and Paris, and Beirut, and Japan, and the rest of the world? Is there any need for a competition of who gets the most sympathy especially media-wise? I understand the logic that you are supposed to "Pray for your own before others", but in all honesty, we are gunning for world peace.
I had a talk with someone who was angry about Nigerians using the #PrayForParis hashtag. I asked him how many people he knew affected by the bombings in Borno and other states in the North, he said he didn't know anybody. I asked him if he knew anybody in Paris, he said he had a few friends there. So is it wise to only care about Nigeria, due to "obligation", then ignore Paris even though he has friends there? Can he not have sympathy and pray for both? That being said, another person's prayer point is not your business. If you do not want to show solidarity with or sympathy for other countries, then don't. But when others do, it's best to SHUT THE HELL UP!
PS: The attacks in Mali… how many news agencies in Nigeria and other African countries have hammered on it rather than talking about it in passing? Our news media is one of the major problems, but that is another story for another day.
#PrayForMali, #PrayForNigeria, #PrayForParis, #PrayForTheWorld
Photo Credit: Dreamstime | Robert Lerich