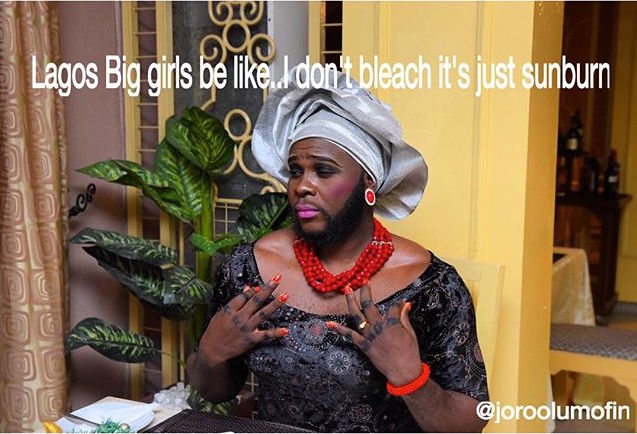 For his new Insta-article, Joro Olumofin profiles the 'Lagos Big Girl' in a series of memes titled 'Big Girls Be Like'.
The psychologist and blogger who also calls himself 'Doktor Mofin' breaks down the pressures and the put-ons from bleaching, to having a big wedding, to island VS mainland debacles.
Here are some of the memes and videos he made, and his definition of a Lagos Big Girl below.
What does your boyfriend do?
On the Size of the Engagement Ring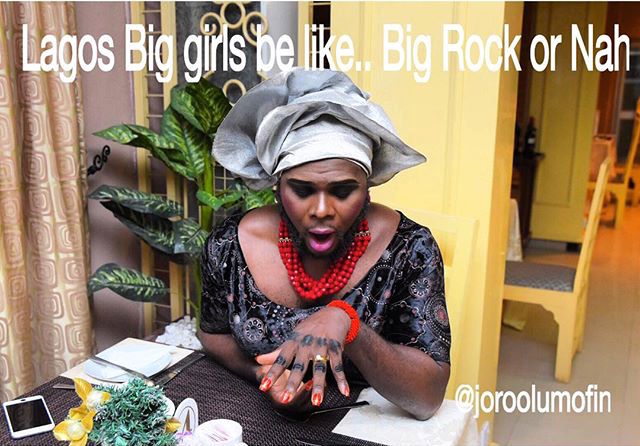 Who is a Lagos Big Girl? Any lady who is very successful (entrepreneur/corporate), lives an extravagant lifestyle, wears very expensive designer clothes, use professional makeup artist for every event, extremely sociable; attends all or most A-list events/weddings, is friends with elite and celebrities, travels to exotic locations, is featured on top blogs frequently, lives in a choice area or location, has more than 10,000 followers on social media, dating a rich or influential man. Drives a very flashy or New Generation exotic car.

There's nothing wrong with being a Lagos Big Girl or being in the limelight but as we all know society and people frown at or critic these ladies because their lifestyle attracts a lot of buzz, drama, controversy, media attention. Your lifestyle, social media followers or media attention most times doesn't define who you are or what you represent, this being said this article is directed at and highlights some qualities or characteristics of ladies who in their quest to become a Lagos big girl or after they became lagos big girls lost themselves, their friends , their values, family, ethics etc

(1) Antecedent (2) Skin tone (3) Boyfriend requirement (4)social media (5)standards (6) Profession (what they do) (7) Circle of Friends

#DoktorMofin Illustrations
Source: Instagram.com/JoroOlumofin