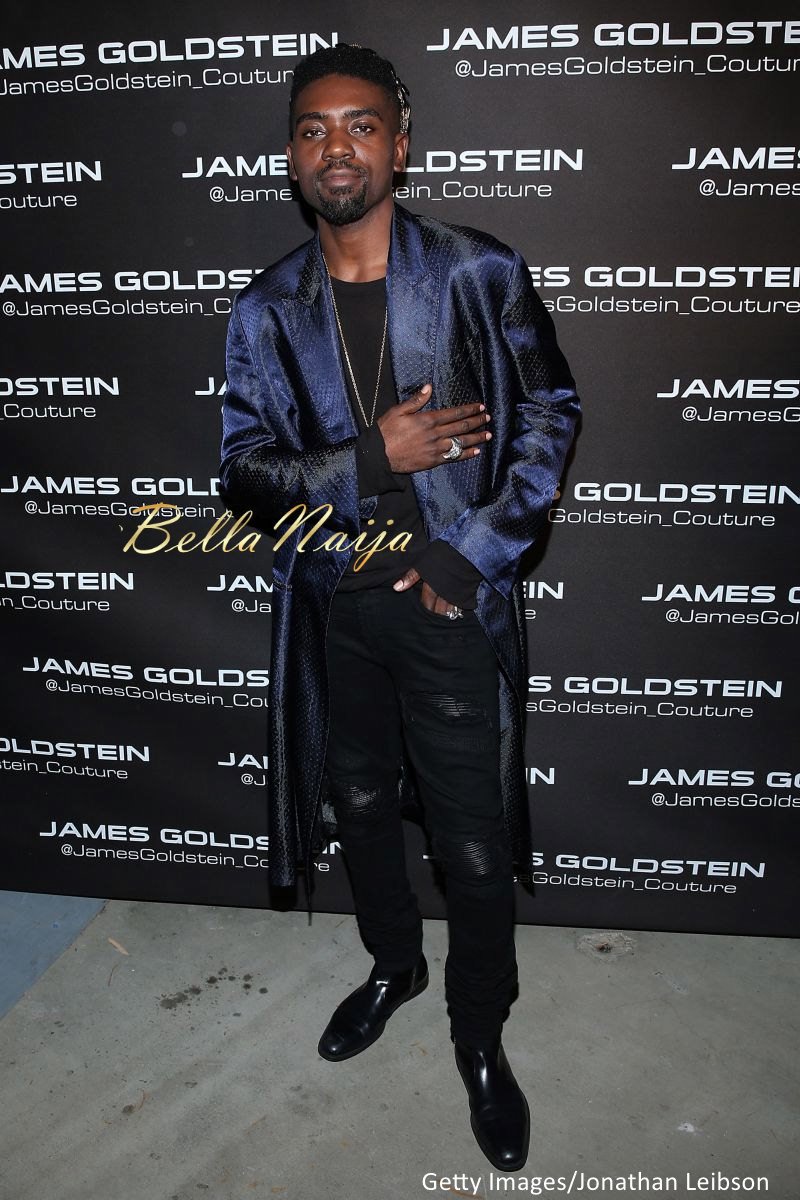 Nigerian-born creative director, artist, image consultant, style enthusiast and celebrity stylist – Ugo Mozie, turned a year older yesterday. To celebrate, the fashion aficionado held a birthday party on Saturday the 14th of November with fashion brand, James Goldstein Couture.
The celebration held at Beverly Hills, California and had friends of the birthday boy attend. Guests attended in rocker-chic outfits, but one guest gave his look a different spin.
EJ Johnson, son to Magic Johnson, has always been eccentric and feminine when it comes to pulling off some of the world's hottest trends, and his outfit to the event has got people talking.
EJ had his signature makeup look – filled eyebrows, dark eyes and a powdered face; and rocked a bandanna scarf, a black tank top and a leather jacket draped over his shoulders, a fringe detailing belt, black leggings, black booties and a black tote. Talk about all-black 'errthang'!
See his look below;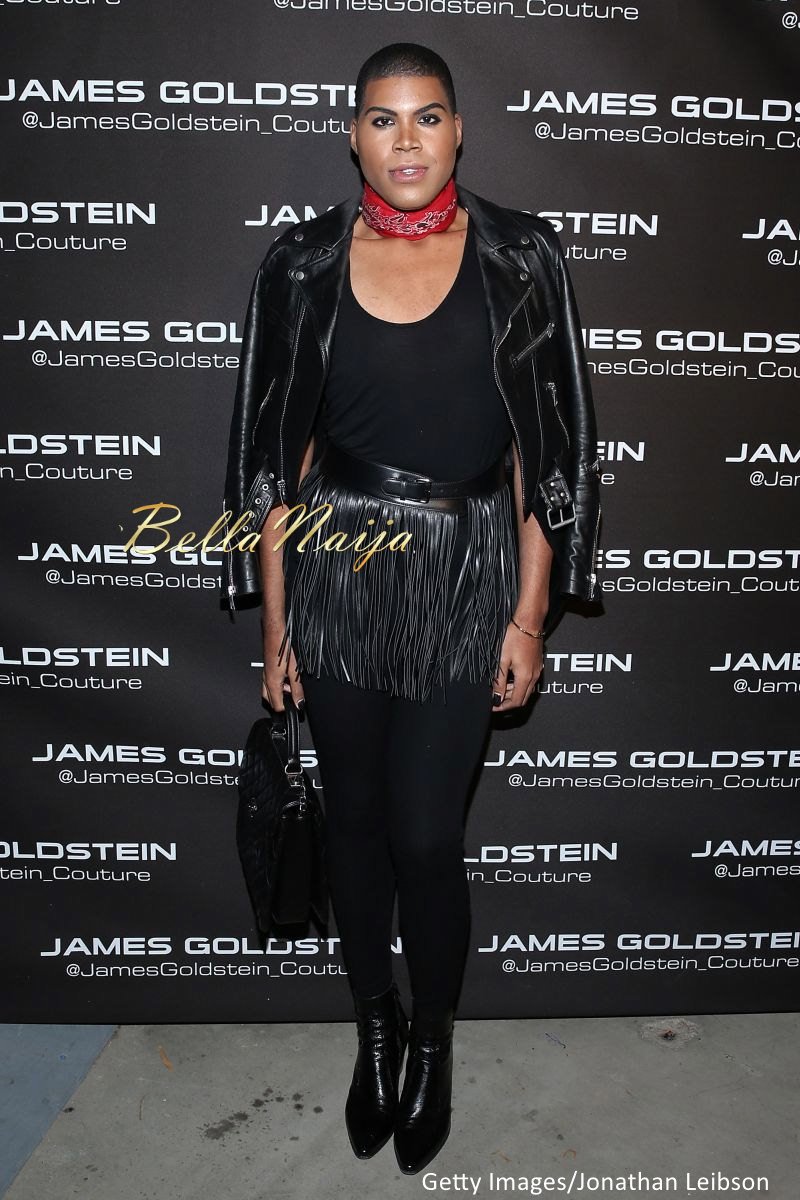 Ugo rocked a blue blazer, dark pants and a black shirt complete with a crown and staff. See more photos below;
Photo Credit: Getty Images/Jonathan Leibson