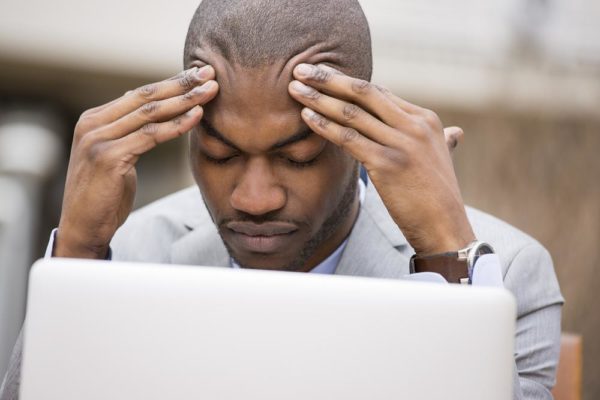 The festive season is almost here… I can feel it already with the thousands of wish lists all around the place. I have drafted mine already and will post on my blog, hoping that someone somewhere will choose to be my Santa. Unfortunately, while we draft our wish lists hoping to have it come true – by honest means – we do have company.
By company, I mean to say that you are not the only one seeking to have your wishes come true. While this shouldn't be a problem, it is! Because the other party seeking to get their festive needs met are fraudsters in all shapes and forms, being identified with all sorts of names and they come in many colours that may seem attractive even to you. While they may never be able to tell their dreams to the world, they are busy hatching out plans to rob good and hardworking individuals of all that they have labored for in 2015. Their sole aim could be to leave you penniless in 2015 and have you start from the bottom in 2016.
Just a few weeks back, after I was glad to see the end of a good fashion week, they struck! They took away my phones and many other gadgets belonging to some other attendees. I was quite sad but I had to move beyond these material elements and seek ways of moving beyond what I might have lost. Just before that was an aunt attacked by robbers. And now, here is the big one that some may fall prey to if not addressed, 'The BVN Scam'.
I had just gotten an email from my bank that my online banking was deactivated due to inactivity. I think they must have been trying to cover up the fact that they were unable to properly link my BVN. Just a few days after that, I got one from a supposedly GT bank email asking me to fill an online form: that CBN has directed the account to be closed.
It read:
'Dear Account Holder
Incomplete BVN registration has been detected on your account. You are advised to complete your registration vocally to avoid transactional restrictions. You will not be able to make withdrawals after receiving this email.Follow the link to complete now: http://mngbh.hst.im/Archive/index.html
This is a Mandatory Online Vocal Registration process.GTBank NOTIFICATION SERVICE.
GTBank © 2015′.
I almost proceeded to opening the link when intuition made me pause. I went back to the beginning of the mail and clicked the drop down button, only to discover that though the email name was customized to be like that of GT bank, it was actually a gmail account belonging to some fraudster under the guise of '[email protected]'.
These BVN scams has become a new ploy by these fraudsters to get us to fill a form that is likely to contain all of our details. Should anyone fall for it, the likely implication is for them to hack into your system and do a clean sweep of your account. This will mean leaving you with nothing for the festive seasons and all of your hard work will go down the drain.
In order to make sure that every honest and diligent one is saved from the hands of those who reap where they have failed to sow, I decided to call your attention to it – in the best way that I can.
Kindly guard your accounts as much as you can. Never fill any form onine. Should your bank contact you, kindly take the time to make sure before you respond. Don't be in a hurry to divulge any information whatsoever. Black Friday is almost here and lots of sales will be done online. I enjoin you to patronise the brands but do this securely.
May the works of your hands not be in vain nor your sweat become bread for another dubious mind. I wish us all a happy festive celebration.
Photo Credit: Dreamstime | Kiosea39