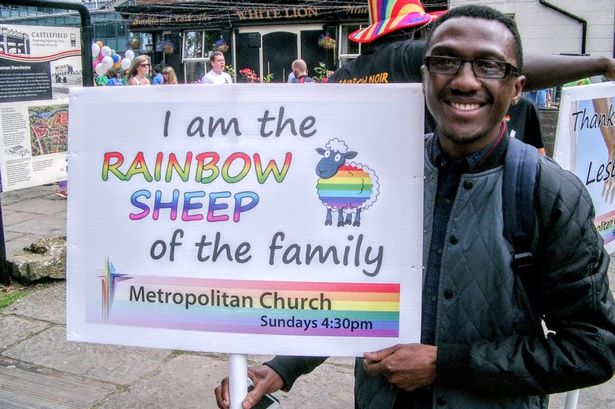 Robert Kityo, a homosexual Ugandan man living in Manchester, United Kingdom, had his request for asylum declined again by the UK Home Office. Robert, now 35, came to the UK on a student visa in 2011 and applied for asylum the next year, in 2012. He was rejected then, and now, again.
According to The Independent, in their rejection, the Home Office stated to Robert,
"It is not accepted that you are a homosexual and an openly gay man."
They are convinced Robert can live discreetly as a gay man in his home country of Uganda. But Robert told the newspaper that it's not as easy as it sounds,
"I'm very scared. I'm a gay man and in Manchester I am able to be who I am. I have made many friends here who accept me and love me. But I'm frightened that I will be killed if I am sent back to Uganda. It isn't safe to be a gay man in Uganda."
The Independent writes about Ugandan anti-gay laws, "The Anti-Homosexuality Act was overturned by the country's Constitutional Court last year, but human rights campaigners fear it could be re-enacted."
Robert is very active in Manchester, in church and the local gay community. The paper states, Robert "volunteers with a number of LGBT groups including Manchester's Lesbian and Gay Foundation. He is also a member of a number of church groups including a fellowship for gay Christians."
Although he has been released from a deportation centre at Manchester Airport, he still faces deportation as the Office states they are taking another look at his case.
So far, over 1,900 people, including the Bishop of Manchester, Dr David Walker, have signed a petition asking for him to be granted asylum in the UK.
Source: The Independent