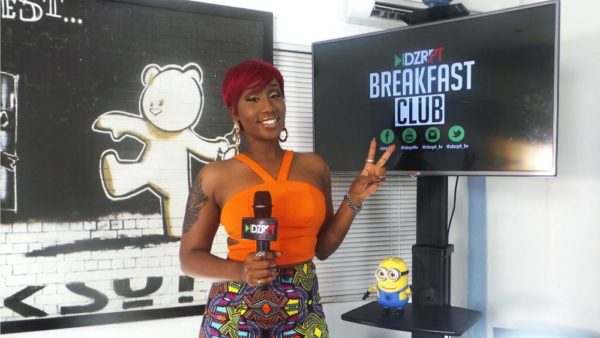 Kenyan music star Victoria Kimani from Chocolate City is the latest celebrity to be on DZRPTtv's Breakfast Club.
On the show she talks about her new music and projects she's working on, she unveils her personal narrative revealing her journey in music, talks about her massive hit single 'Show' and how it's helped her career, Chocolate City, her support for the "My Dress My Choice" campaign, her Kenyan-Nigerian heritage, and she also dishes on how Nigerian men compare to Kenyan men!
The show is hosted by Ireti, celebrity music producer Kid Konnect, Tec of ShowDemCamp, and of course the mysterious "Man On The Couch"!
Watch below!