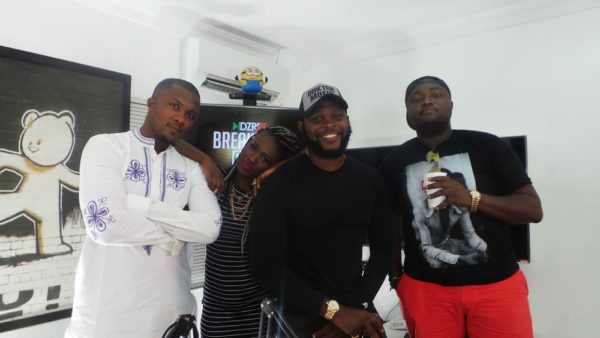 Doktor Mofin is back and this time he is on DZRPT TV's 'Breakfast Club'.
On the web series the Lagos socialite, psychologist and relationship enthusiast talks about his famous 10 tips on how to get a man.
He shared these tips a while ago (click here) and on the show he explains how he arrived at these 10 tips.
The tips are:
(1) Remove guys from your friend zone list:

(2) Smile Often ; Look Approachable

(3) Change your normal routine (try a new church, bar, cinema, beach)

(4) Eliminate Distractions : (Exs, Single minded friends, friends with benefits etc

(5) Open Mindset and Reasonable Standards

(6) Go out less with your friends

(7) Be Active on social media

(8) Attend organizations that are 60% male dominated ( gym, dance club, weddings)

(9) Re-brand / Repackage yourself

(10) Pray: this is the most Important factor when searching for a boyfriend. Prayer does things that science cannot explain.
Watch him talk about it below.