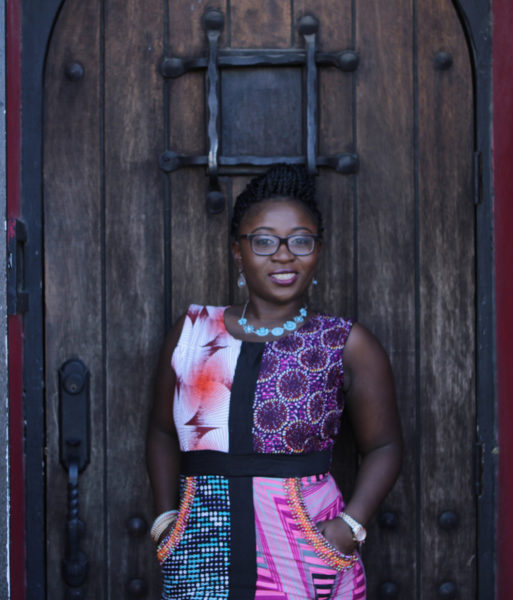 Home alone, I envisaged that Christmas this year was going to suck donkey balls. I even planned for my "woe is me, I'm a lonely old lady" narrative when people asked how I spent the holidays. But then my friends saved the day and ensured I had the best Christmas ever!
Over the years, the Christmas holiday has come to mean different things to me. When I was younger, Christmas was the time when we packed our bags, got into the car, and were driven to Ogbomosho (Or Kagara, Pandogari, Mariga, Kaduna or Minna – depending on my father's overarching plans). Christmas at the village was meant to be such a joyous occasion – spent with family, lots of happy conversations and getting clarity on who was who on the family tree.
It was not.
First of all, Christmas at the village, for me meant A LOT OF HOUSE CHORES. The cooking just never stopped. Think "Magic Porridge Pot" kind of continuous cooking. If the chores at our house in Lagos was X, chores at Ogbomosho were X multiplied by 100. I don't know where the work came from, but there was always just a lot of work. We had to clean up the house. Unpacking stuff, and cleaning months of caked dirt, dust and cobwebs was no joke. All this was done while visitors who had seen the cars parked in the driveway came trooping in to greet "Awon ara Eko" (The people from Lagos).
My worst memories came from when we stayed at Ile Jagun. Ile Jagun is our family house: a small bungalow, split in the middle by a long narrow corridor with about 8 rooms on either side. There was a communal kitchen, a communal pit latrine (A.k.a Shalanga) and two shower stalls. (I'm being super generous by calling them shower stalls. They're really just two rooms with windows and a drain in the floor." Our 'leg' of the family was allocated two rooms which we used as bedroom and living room (living room was converted at night into a bedroom that housed all of us) If you wanted cold water, you had to get it out of the Amu (Clay vat) and if you wanted to cook, well… you had to make sure someone from another 'leg' of the family wasn't in the kitchen.
It wasn't the most comfortable situation, but I wasn't old enough to argue with my parents so like sheep… we followed. Now, that wasn't even the worst part of the Ile Jagun era. It was the proximity to our family church that did my head in. Our house was literally next to the church. You'd throw a stone from our front verandah and hit the church wall. But it wasn't the noise from the organs that was the issue. No! We had to attend prayer meeting at 5am in the morning – in the blistering cold. Yes… Ogbomosho gets really cold in December. Everyday, for the duration of the time we'd be in the village, we'd haul our sleepy selves out of bed at 4.45am, covered in light ankara fabric expecting to raise our voices high to songs from "Iwe Orin Ijo Onitebomi" (Baptist Hymnal)
By the time we moved to our own house, I was just so grateful to be so far away from the church that I didn't even realise the other blessings of having my own room, and a bathroom with tiles and brown running water.
In retrospect, I'd like to look back and say Christmas at the village wasn't so bad. Fresh mangoes. Fresh Ewedu. Cousins visiting all the time and saying: "Are you the pharmacist?" No. I'm the lawyer. "Ah okay! You've grown oh!"
No… the pleasant visuals aren't forming.
When I decided to write this piece, I asked an Igbo friend of mine about his family's yearly trips to the village. Going to the village at Christmas time is an Igbo tradition. It is one they look forward to with great anticipation and they come back raving about how great a time they had. I envied my Igbo friends.
So how did the Igbo homecoming at December tradition start? Chuck said it originated from the insecurities fostered after the Civil War. Many Igbos, unsure of their fate in Nigeria, decided to take precautions and build houses in the villages. Something to serve as an anchor in the event things go awry. Again. Everybody went home. He described it as a happy union of families and friends that included palm wine drinking, breaking of kola nut. It was a time to display the wealth and successes amassed over the months; and for single people it was a time to scope someone from your place to pick as a partner.
As I listened to him with rapt attention, I remembered how just last week my friend had complained that there was still traffic in Lagos at this time of the year. "Wait, are the Igbos not travelling this year?"
So I asked Chuck about what seemed like a drop in the mass exodus rate. He attributed this to tough financial times. Also, the cities are filled with so many enticing and exciting events, that even when people do go to the village for Christmas, they want to quickly come back to "turn up" in Lagos.
As an adult, I don't have any wistful longing for spending Christmas at Ogbomosho. The roads are bad, and the cousins I'd have gone to spend time with have moved away, in any case. However, I believe that the idea behind Christmas at the village is to spend it with family, and if you can recreate family wherever you are… then you're good. (Even without the Shalanga and the Baptist Hymnal) Chuck argues that there are some things you just can't get unless you're right there… in the motherland, feet buried in red soil, and all that dust stuck to your hair. It's not really Christmas until you're in the village. 🙂
How did you spend your Christmas? Please tell me about your Christmas memories – GOOD AND BAD! What's the highlight of spending Christmas at the village? If you don't go to your village for Christmas, why not? And finally…do you have a family Christmas ritual? Ours was my dad sharing money for us in envelopes. We always knew what was coming because my mom could never stop asking my Banker cousin for "Aganran that Daddy will use for Father Christmas" (Aganran – Crisp, new notes)
Here's wishing you a happy new year ahead.
Peace, love &… wait, am I still allowed to sign off this way?
Danngit! I miss you guys!
:* :* :*