Celebrities get hurt too! Watch Viola Davis, Michael B. Jordan, Kurt Russell & More Read 'Mean Tweets' on Jimmy Kimmel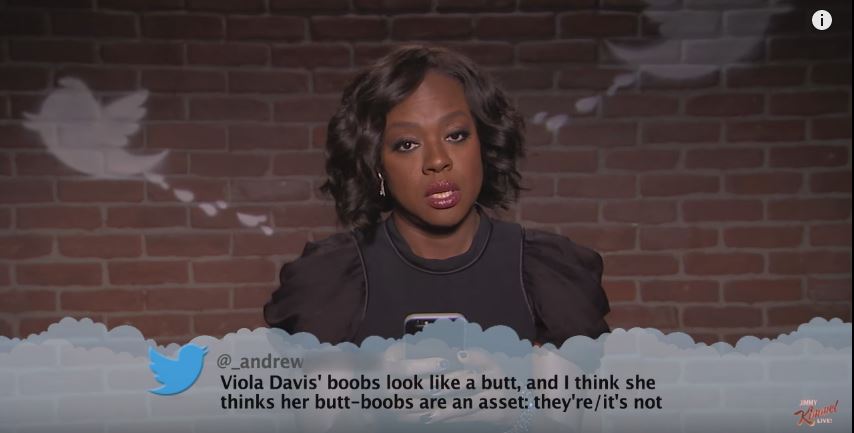 The 9th edition of Jimmy Kimmel's "Mean Tweets" segment is one to watch.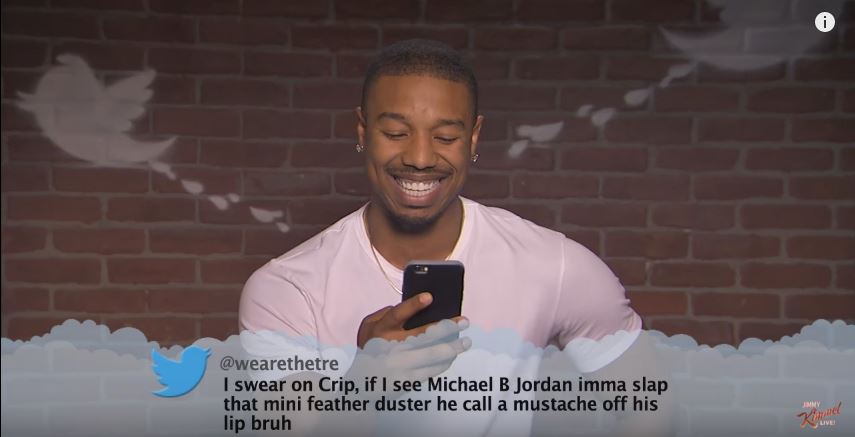 The video features a ton of big names, including Julia Louis-Dreyfus, Sean Penn, Liv Tyler, Elizabeth Banks, Daniel Radcliffe, Kirsten Dunst, Michael B. Jordan, Julianna Margulies, Colin Farrell, Jordana Brewster, Kurt Russell, Viola Davis, Matthew Perry, Lake Bell, and Sarah Paulson.
Watch below.