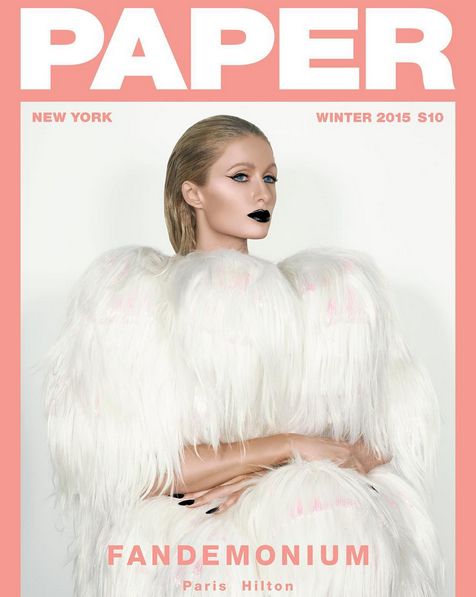 What a way to make it back into the headlines!
Reality TV star & music artist Paris Hilton is back on the new cover of Paper Magazine's 'Fandemonium' issue.
Wondering where she's been? Well, sources say Paris has been living it up in Bermuda, making night club appearances, working on her video game and an off-the-radar relationship. Hopefully more on that later.
But for now, let's check out her new look on Paper Magazine's new issue. The spread shows Paris like we've never seen her, with goth makeup and quite edgy.
For the issue, the star tells the magazine on her new low-key life saying – people don't realize she's "actually quite shy." Judging from these images we beg to differ. We see Paris rocking mesh dresses, chunky chokers, cut-out pieces with sexy slits and That last number.
If this is the new Paris, we 'likey'. See more images below;
Photo Credit: @PaperMagazine (Instagram)