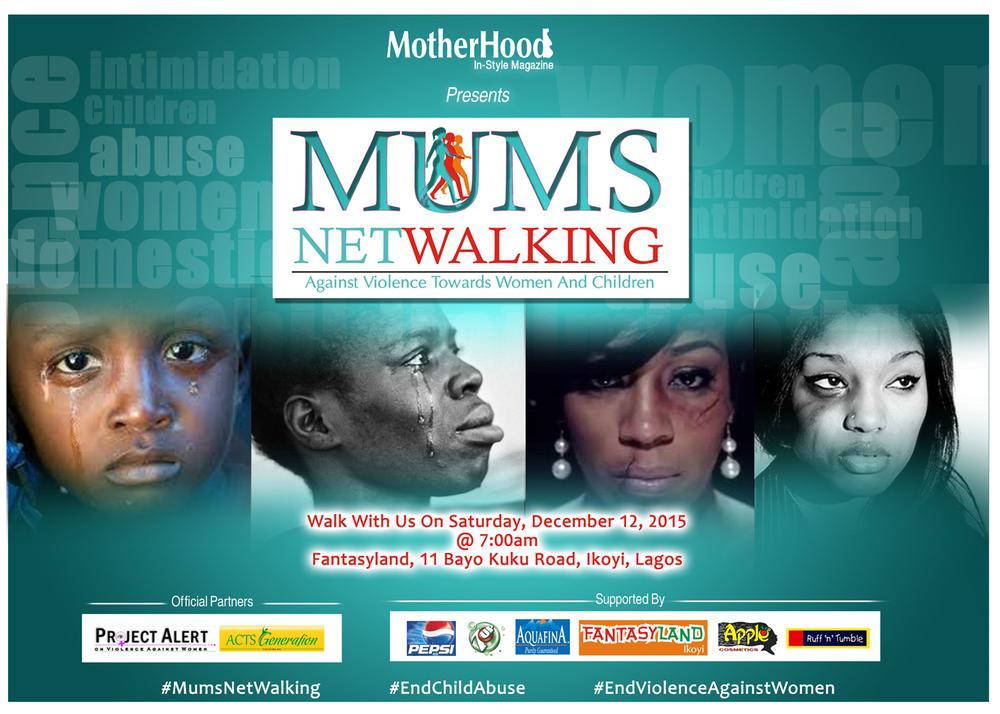 With news of mindless incidents of violence perpetrated against women and children increasing everyday, and in the wake of the senseless, police related killings of two mothers, Beauty Macloed and Idongesit Udo, Motherhood In-Style magazine felt the urgent need to do something.
Inspired by the premise that the lives of women and children matter, the publication decided to organise the Mums Netwalking event, as a way to  join voices and stand strong,to protect the vulnerable.
During the event, the organisers will be highlighting the two aforementioned cases of Macloed, mother of Nigerian Junior Tennis Champion, Angel Macloed and mother of four, Idongesit Udo and seeking justice for their families. The organisers believe that Impunity cannot be allowed to became a mainstay in our country, and they refuse accept it as the norm.
Signatures will be collected at registration for the petition that they will be presenting to the Federal Government of Nigeria regarding these cases.
It is time to unite against violence towards women and children.
Date: Saturday, December 12th
Time: 7 AM
Venue: Fantasyland, 11 Bayo Kuku Road, Ikoyi Lagos
________________________________________________________________________________________________________
BellaNaija is a media partner with Motherhood In-Style Magazine