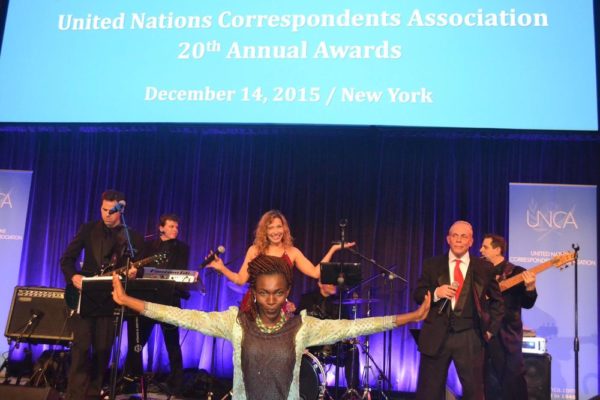 In a world where the profession of journalism has been grossly watered down by the dynamics of modern technology and reporting, it is with great pride that we announce the honour bestowed on Nigerian journalist, Tina Armstrong-Ogbonna. Augustina, who is a journalist with Radio Nigeria, was awarded the United Nations Foundation Foundation gold prize for development and humanitarian reporting.
In the past six years, Tina has focused on reporting on Nigerian coastal communities and the issues of climate change, environment and sustainable development.
According to the UNCA; "Augustina Armstrong-Ogbonna braves dangers to report on Nigeria's coastal communities ravaged by conflict and degrading environment that affect development and human lives."
Listen to the award-winning report HERE.
Congratulations to Augustina and we look forward to seeing more of her impactful work.