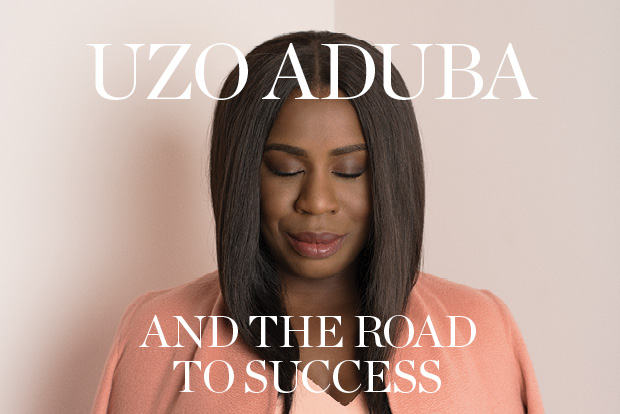 Nigerian Hollywood actress Uzo Aduba has become quite a force to reckon with since we fell in love with her for her role in Orange is the New Black.
The 34-year-old has nabbed 2 Emmys and many more awards and magazine covers over the past 2 years.
Her latest feature is in Brooklyn magazine where she was photographed by Jessica Yatrofsky while talking about her road to success.
See excerpts below.
On her portrayal of Suzanne in Orange Is The New Black: I'm the most responsible for the possession of her dignity… There is great care and responsibility in how I approach her. She is such a lovely person, and such a loving person that I become really invested in just playing that side of her, and playing as much of her organically. She's not perfect, and she doesn't profess to be, and I try to let as much of her light in as I possibly can.
On her next project, a provocative The Maids: It forces the play to be infused with a different energy and color, pun intended. When I read this play, I was looking for the answer, the bottom of something, and I wanted to get to the bottom of Solange's smirk. She has something she's saying, but she's not saying it, and I wanted to get to the bottom of what she's choosing not to say.
On her acting roles: I want to tell the stories I've been missing. I'm interested in portraying and representing people that are missing from the portrait of our lives. I meet and see people from all walks of life, and I wonder why they're missing from the framework of storytelling and the framework of our narratives.
You can read up her full feature here.
Photo Credit: Brooklyn Magazine