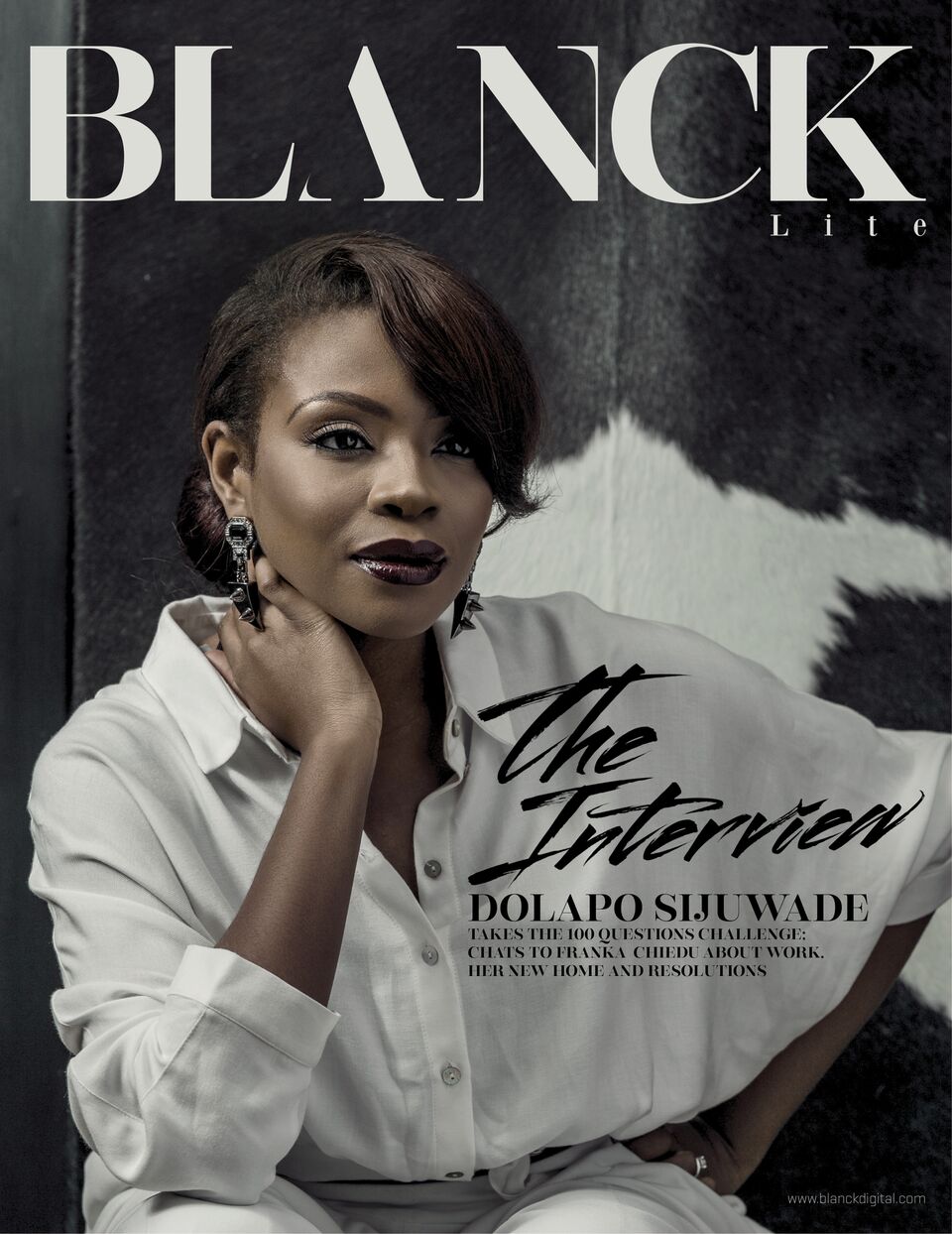 In this very first issue of Blanck Lite, the Editor-in-Chief, Franka Chiedu sits with the newlywed Dolapo Sijuwade nee Oni and they talk about everything from work to her new marital status, The Marcy Project and plans for the future. She also takes the Blanck 100 questions challenge and spills on a new year resolution she definitely won't keep.
Happy New Year and welcome to the first issue of Blanck Lite, a free monthly mini but fast version of Blanck Magazine that has been created to bring you the best in photography and explosive interview series with your favourite celebrities and most revered fashion elites.
With every new year comes a major milestone in the growth map of Blanck and we cannot be more proud of how far we've come and the glittery destination we see ahead. Beyond this new invention, Blanck will religiously continue to produce its traditional quarterly 120 paged magazines with out of the world fashion Editorials; topical features and more.
Follow link http://www.magzter.com/GB/The-Mayten-Company/Blanck-Magazine/Fashion/ or Download the Blanck App on the iOS and Android stores to read the feature for FREE.
Shoot Credits
Interview: Franka Chiedu (@fasindi /@blanckdigital)
Photography: Demola Odusami (@mr_laah)
Styling: Ihunna Eberendu (@ihunnamatata)
Hair: Dionne Smith (@dionnesmithhair)
Make Up: Joy Adenuga (@joyadenuga)