Photographer, artist, Africa's Next Top Model judge, visionary & creative talent – Remi Adetiba can be called all those names, and there would still be more than meets the eye.
The New York-based Nigerian (and brother to Kemi Adetiba in case you were wondering) is one of the biggest names in photography right now. His talent in capturing the essence of an object, be it for fashion or promotional work is one that transcends the streets of Times Square Garden, New York to the bustling nooks & crannies of Lagos.
After a glistening career in advertising, and his foyer into photography, Remi teamed up with Nigerian supermodel Oluchi Orlandi to bring modelling Reality TV to our shores. Tyra Bank's highly successful show – America's Next Top Model was brought to Africa in 2013, and with production, guidance and millions of viewers from all over African & beyond, the show crowned its first winner – Aamito Stacie Lagum from Uganda.
The success of the first season was huge and not only opened a new door to success lane for Remi, but certified him as a gold mine of creativity.
Recently, BellaNaija caught up with him to talk shop – both past & future, and also get an insight to the inner workings of Remi Adetiba.
Enjoy
***
Share the tale of Remi Adetiba
I was born and raised in Lagos. I'd say I had a fairly standard upbringing, but I also see very clear lines from that boy to the man I am today.
I was an asthmatic kid (with slightly overprotective parents), so I was indoors a little, which meant a decent bit of TV. Also did a lot of "photo mashups," ripping up magazine photos to create little jokey compositions that still sort of reflect the sense of humor I have in my work today. I also loved drawing and painting, and devoted time to it every week.
My obsession even then was the female form — and in a classical figure-drawing sense, not your standard hormonal-pre-teen sense (well, maybe a little). So again, kinda obvious connection to now. Plus, I was a little shy back then. Sure, I did my good deal of partying in my teens and my mid-20s, but as a kid I was a pretty introverted dude, and I guess I still sorta am. That's probably why I'm not on every red carpet and selfie-ing it up all over Instagram.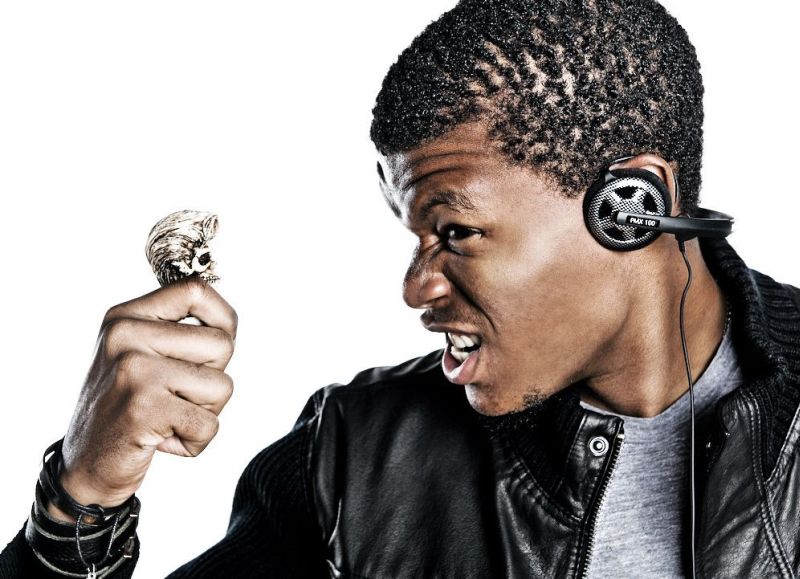 You moved from a career in Advertising to what you do now. Tell us about that career and what prompted you to leave it.
I've always been a lover of good advertising (I think it's genetic, as my dad was one of the top Ad-Men in Nigeria when I was growing up), but I always thought I'd go into engineering like my mother (growing up then, Nigeria only really recognized 5 or 6 professions as legitimate, and engineering was up there).
Anyway, I moved to NY about 16 years ago and ended up in advertising as I was wrapping up college. Thankfully, I got to experience a lot in my years in the business. Being able to say I've been part of the teams that brought the world the first Amazon Kindle, or worked with Dr. Donda West on one of her last projects before she passed (launching The Kanye West Foundation), or reunited (and in some cases resurrected) The Beatles for a TV spot featuring a live-action version of their Abbey Road cover, is something I'll always be grateful for. But just like I decided to go into advertising because it made me happier than engineering, I had to step away for a bit because at the end of the day, happiness trumps money. Don't get me wrong, money's great — I miss money. I have a framed paycheck from my Ad days by my bed, and every other day, I stroke the glass with Boyz II Men's "It's So Hard To Say Goodbye" playing, a single tear running down my cheek. Hahaha.
Photography is one of the biggest and most lucrative professions right now. Tell us about how you started and what you love most about it.
Oh, it is? I must be doing it wrong, then. If money were it, I'd never have left the NYC Ad scene, but I never got into any profession I've had for the money. My thought at 20 was "Don't wake up at 40 hating your life because you chose money over fulfillment." And 40's a lot closer now, which is scary. Lol.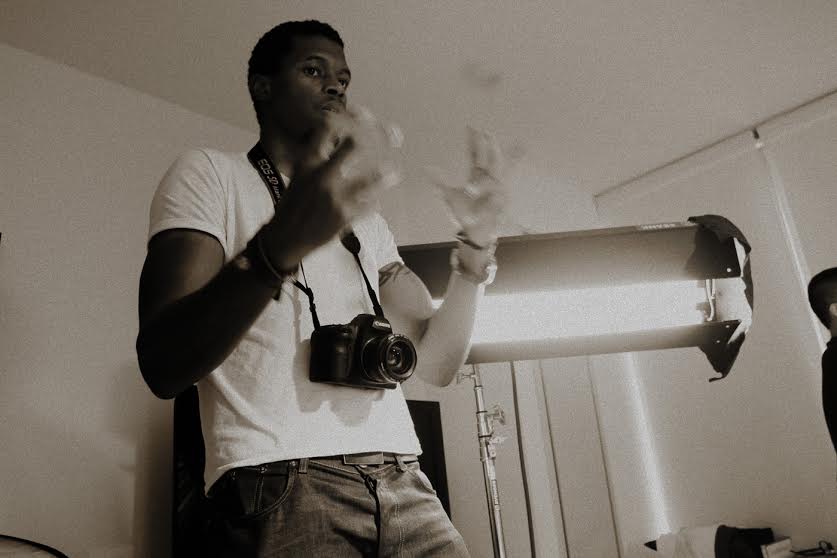 I've always been fascinated with photography — especially fashion and advertising photography, which were the wittiest. Growing up watching MTV (back when they played music videos), I was obsessed with what I saw was possible with imagery. I wanted to be a part of that always, even if I wasn't always aware of it. All through my Ad days, I'd collect photography coffee-table books from my favorites like Klinko & Indrani, Watson, LaChapelle of course, and had collaborated with some amazing photographers (most notably Steve Bronstein, who shot some of the most iconic Absolut Vodka ads of the '80s and '90s) but I never thought I'd become a photographer myself. I just had too much respect for the medium to dabble in it.
Anyway, my sister Kemi asked me to fly in once to produce and Creative-Direct a project she was working on. I'd just left my previous agency and had had a blast spending a month in Lagos for the first time in forever, so when she asked me to come back a month later to work on this project, I thought "Why the hell not?" I had already planned to creative-direct a promo shoot for the project with Kelechi Amadi-Obi, whom I'd just become friends with on that previous trip. But while I was directing her in some video sequences, I figured we should shoot some stills as we had her fully styled and on location anyway. Kelechi and I still did that other shoot, but it was fulfilling to be able to carry my vision from concept to execution myself for once. And that's how my career as a photographer started — out of sheer production expediency.
The life of a photographer is filled with many highs and lows, and of course those days where you binge-watch movies at home. What has been your most memorable moment in your years of photography.
Hah! Yeah, I'm definitely about that Netflix life. Hmm… My most memorable moment? I guess that would be seeing my work on a billboard in Times Square for the first time. It was the cover of 2-time Emmy-winning journalist Mara Schiavocampo's first book, THINspired. I always thought when I eventually had something up in Times Square (a dream of every photographer in NYC or anywhere), it would be for my fashion/advertising work. But it was for Mara's book, and it happened a lot earlier than I could've anticipated, so I'm definitely grateful for that.
If you had the chance to shoot anyone in the world, living or dead, who would that person be?
Sheesh. You know I can't just give you one answer there, right? Daphne Guinness, Seal, Erykah Badu, '70s Diana Ross, David Bowie, "Resolution"-era Aaliyah, Tom Ford, Julianne Moore, Carmen Dell'Orefice. Also, I'm kinda intrigued with Phyno and Cynthia Morgan right now.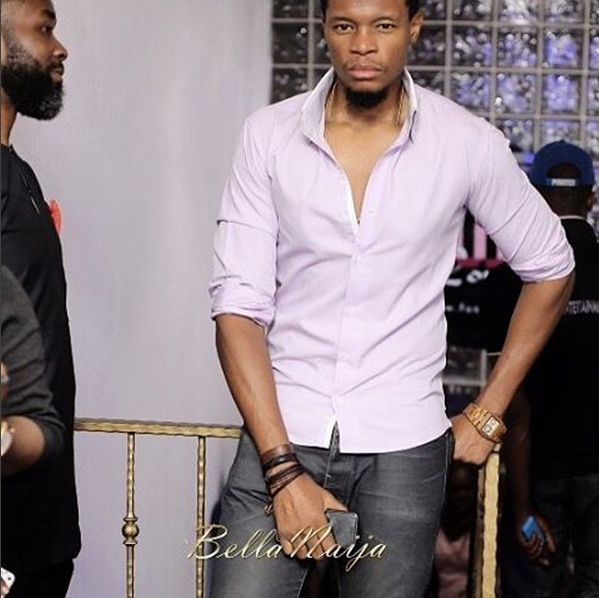 Judging from your Instagram page, your life seems to be very exciting and fast-paced. How do you balance it all with your work, social obligations and relationships.
It is? Hahah — I'm actually incredibly boring. My life is so focused on work… Especially when I'm in Lagos. I'm still figuring out the balance. I'd be lying if I said I wasn't sometimes racked with guilt over not seeing my closest friends (when in NY) or even my dad (when in Lagos) as much as I should, because I'm working. It's not so much that I'm mind-numbingly busy, as it is that I'm a horrible multitasker. So if I'm working on 5-plus projects at different stages of production (as is the case now), I sorta become a hermit and disappear from my friends. To be honest, I've definitely lost romantic relationships over the whole balance thing.
You seem very family-oriented. Take us into your most treasured family moment
I guess that would be the birth of my nephew Zuri (a.k.a. #babyzurich). The actual birth was great for the whole family, but it's really the ensuing years watching him grow that have been amazing for us all to share. I missed so much of that with my first nephew and niece, because I was in NY while they were growing up, and sending toys and gifts gets old to them after a while. So it's great to have this now.
If you ran into your 20-year-old self in a cafe, what would you say to him?
"Dude, don't worry. It'll all pay off… Oh, and I don't know how you're gonna do it, but you need to invent something called the iPhone. You're welcome."
Do you ever get the "are you related to Kemi Adetiba?" question? Or is it the other way around?
Hahaha! A bit of both. She gets it a bit in NYC, but I definitely get it a lot when I'm in Nigeria. I now refer to myself as Solange.
You are really tall. What it's like up there?
I'm 6'6″. I wouldn't know what it's like to not be this tall. It's got its ups and downs (no pun intended). I hate shopping, but it made me obsessive about the fit of my clothes from like age 20, so that's good.
You are constantly surrounded by beautiful women. Are you single or taken?
Single. DM me ;).
What do you want to be remembered for most?
I'm not terribly superstitious, but I don't think I wanna answer that one. Folks have a funny way of dying shortly after answering that question, and I've still got flying cars to look forward to!
The first season of Africa's Next Top Model was quite successful, some would argue more than it's American version, what would you attribute to its success?
What I've heard from viewers is that we weren't focused on creating drama, outlandish personalities, or catchphrases — all hallmarks of Reality TV — we were focused on launching a credible fashion model, so we tried to keep it as real as possible. And when it's led by someone like Oluchi, who's experienced the highest highs in both commercial- and high fashion, that's a huge deal. Then you throw in my years working in the world's biggest advertising industry, and Josie's own amazing fashion and photography résumé, and I'd like to think you've got Fashion-Voltron.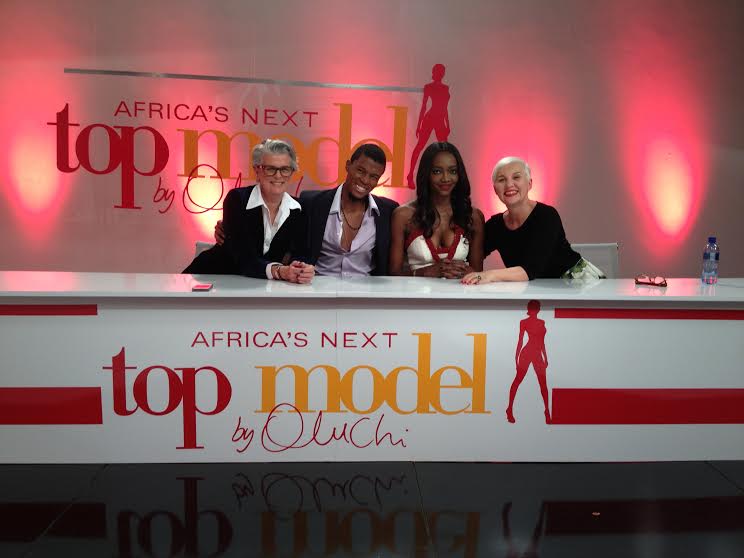 We love getting the inside scoop. What can we expect from season 2?
Magic. O is very passionate about this, so when Cycle 2 comes, it'll come correct.
Easy Breezy Questions
– New York or Lagos?
Hah! I'm always going to be a Lagosian. But you have to understand I've spent literally half my life in NY, so that's also very much a part of my soul. The great part is I'm now spending a lot of time in Lagos, so I don't think I'll ever have to choose between the two.
– Clubbing with friends or Karaoke with the family?
I don't really do clubs anymore (#OldMan). I'm more a bar/lounge guy — somewhere with great music, but where you can actually have a great, audible conversation.
– Weaves or Au Naturale?
Whatever makes her feel sexiest. I've dated the short-curly type, and at least one girl whose real hair I never saw, and I was totally cool with both.
– Davido or Wizkid?
Hah! You know I'm still growing into my understanding of Naij music. Ask me in a year!
***
A huge thank you to Remi for speaking with us. To find out even more about him, follow him on Instagram – @RemiAdetiba | Visit his website: RemiAdetiba.com.