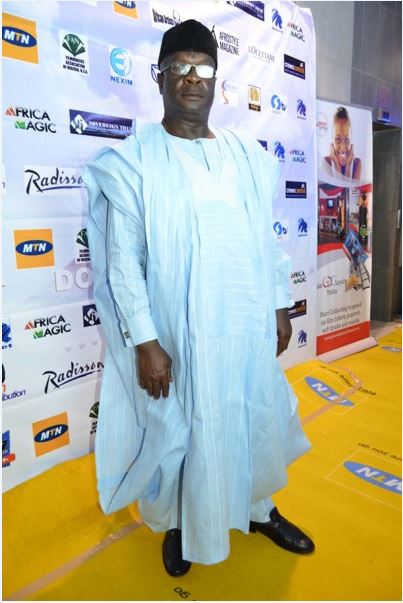 Several Nollywood actors and actresses have been pushing the photo of veteran actor Olumide Bakare on social media today in a bid to call out for financial help.
According to reports, Olumide Bakare been hospitalized at UCH, Ibadan since January 2nd after he was diagnosed of an undisclosed heart and lungs disease.
He also reportedly needs several millions of naira for his treatment and his colleagues are doing their part to spread the message and get more people involved.
A Facebook post from an industry colleague Babajide Moronfolu reads:
…in his words to me "Jide Omo Moronfolu, agbara mi o ka mo o, ba mi bea won Omo Nigeria mi won ran mi lowo pelu owo ati adura" Orisun TV has taken the lead, pls join in raising funds for this great fantastic actor, Chief Koko of Koko close,
Olumide Bakare. A/C No. 3872003592. OLUMIDE BAKARE. ECOBANK.'