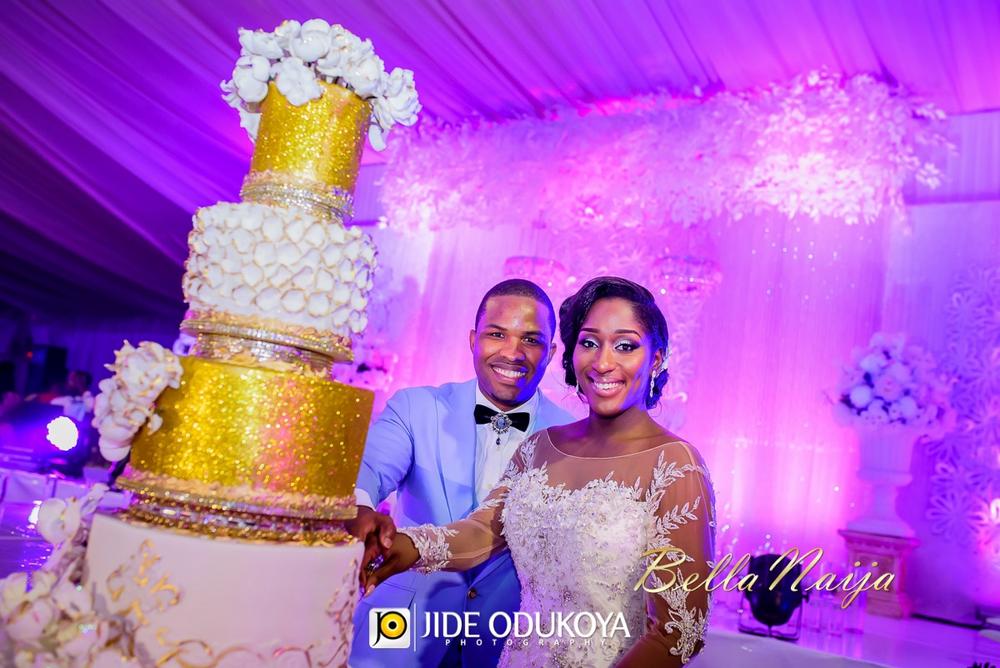 Distance can't hold us back says Megan and Ekene, as they fell in love and strengthened their preexisting family bond. After knocking for Megan twice, Ekene has the pleasure of calling her his beautiful wife.
Their spectacular wedding was truly one to remember, as they kept love, friends and family at the center of it all.
BellaNaija Weddings wishes Megan and Ekene a blessed and beautiful life as One.
***
~ Pre-Wedding Photos | Nexus Imagine
How We Met
from the bride Megan
Ekene and I have a deep-rooted family history that started from our grandmothers being very close friends. We were family friends that had never met until sometime in early 2010, when I received a Facebook friend request from him. I remember receiving the request thinking "well hello, who is this fine boy?". I usually got the most random friend requests from the most sketchy people, so I really was pleasantly surprised. However, I didn't know who he was, so I still didn't accept the friend request – Hot commodity alert!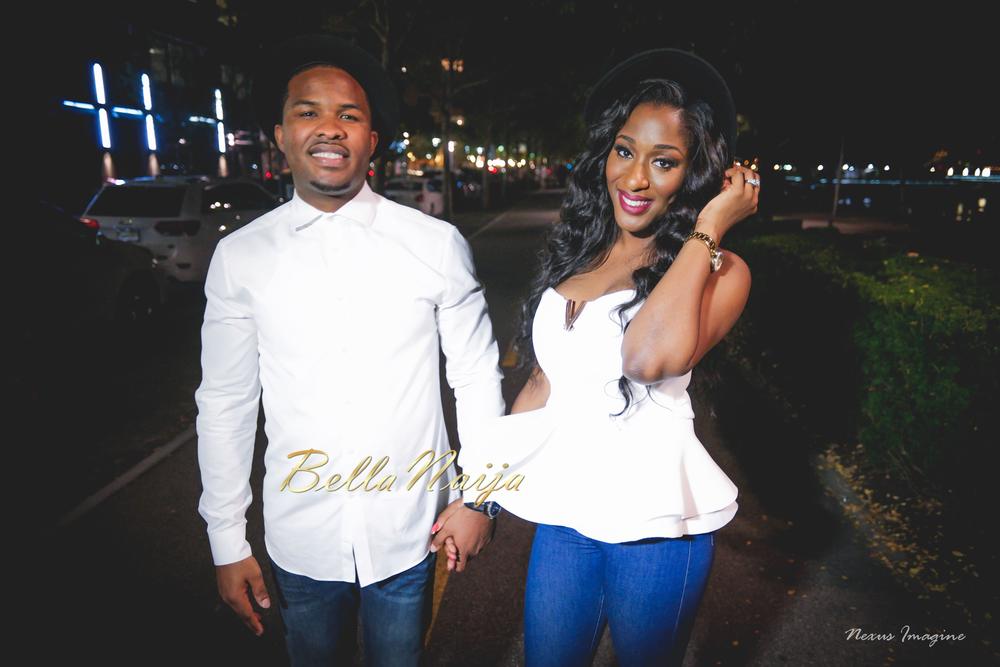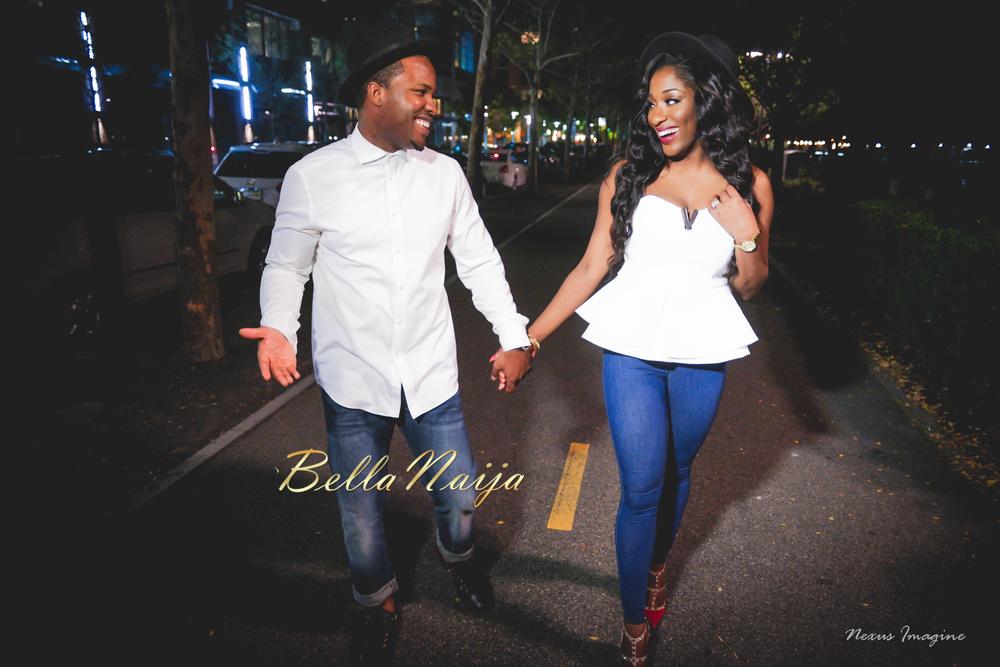 A few weeks later, he finally reached out to me via Facebook message introducing himself and explaining the family connection. I consulted my mum and she affirmed that we were good to go! At the time, I was in college in England and he was in the States. So we spent a few months getting to know each other via phone conversations and Skype until I was able to visit the States in the summer.
When Ekene and I finally met in the summer of 2010, the connection was instant. I had met the male version of me, with an extra dose of energy – it was beautiful. We remained in a long distance relationship and visited each other regularly until I graduated in 2011 and moved to the States for work and school. Wink!.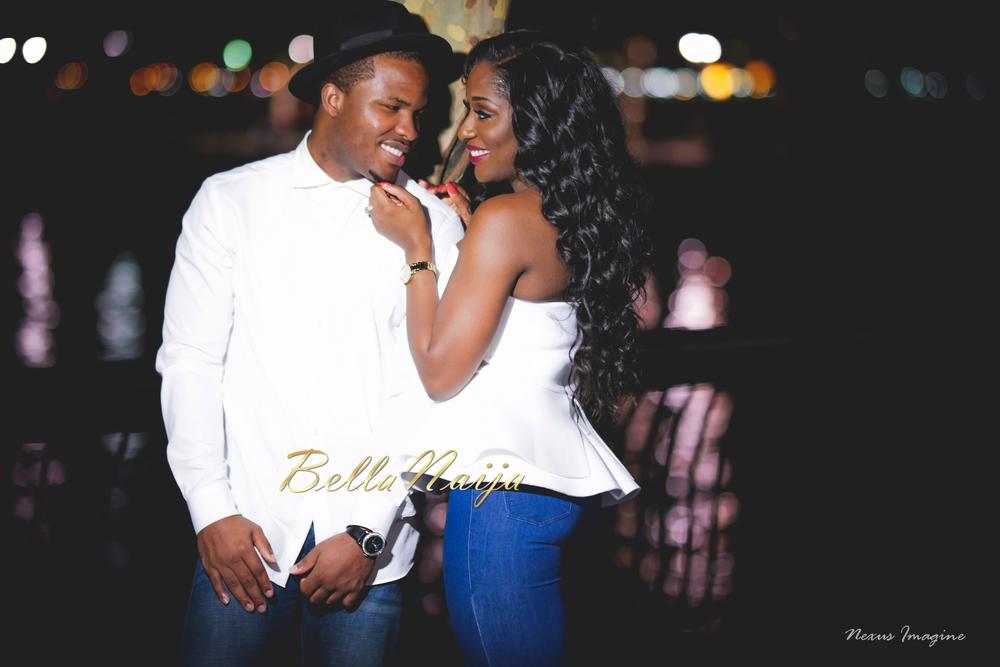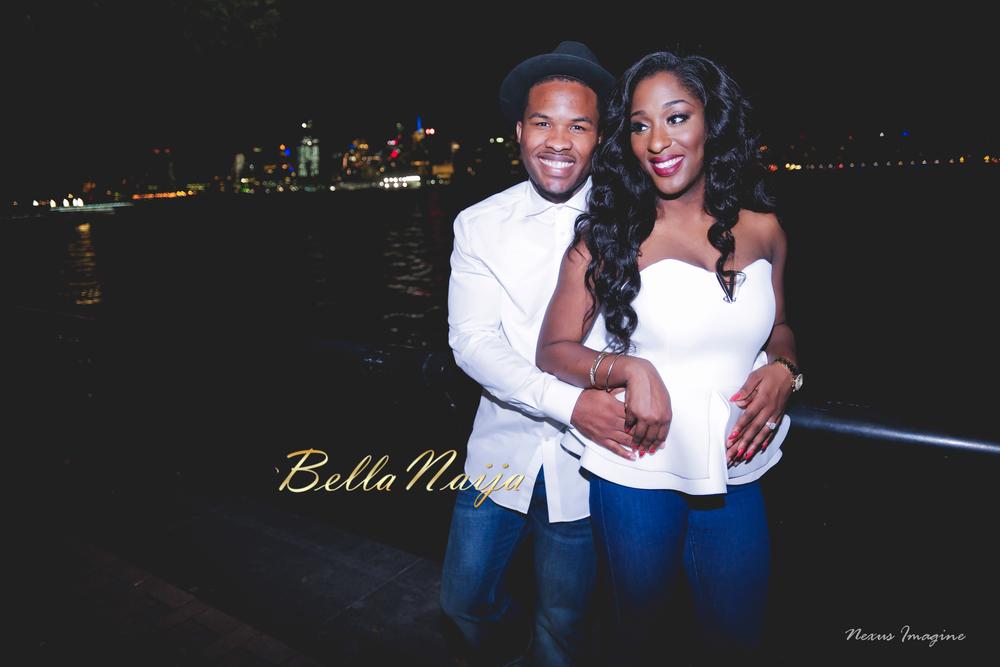 The Proposal
I had two proposals and I am not sure which one was the most official. The first proposal happened on Valentine's Day in 2014. Ekene made arrangements for us to have dinner at a poetry club in DC but everything went wrong that day – I mean everything! First off, it was snowing, secondly, our tyre burst on the way there and thirdly, we both had to hitch a ride in a tow truck to get the car fixed. To crown it all, the show ended before we arrived.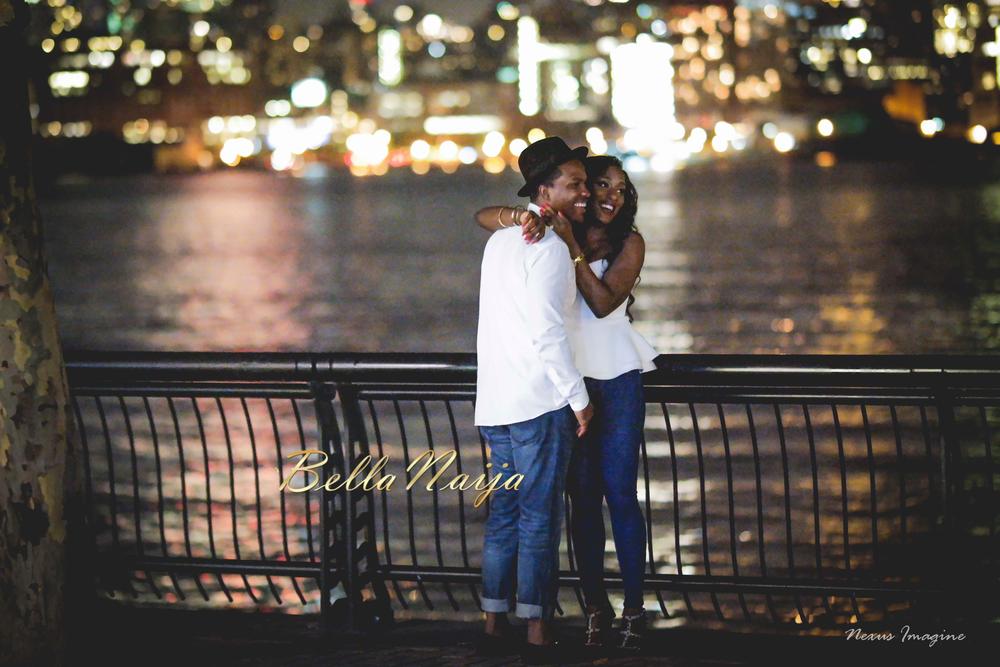 It had been such a terrible day and I was really in my feelings because I didn't get to eat, which to me was a tragedy. Anyways, it was time to end the night so he dropped me at home and walked me to my front door. I started to hear some slow music from inside and was thinking to myself "I don't remember leaving my speakers on". I opened the door and my apartment had been transformed into a love nest!
Rose petals everywhere, candles, strawberries and wine. Ekene had connived with my friends to redecorate the apartment while we were out. I was so surprised, and felt so terrible for being grumpy the whole night. He had asked me what I wanted for Valentine's day earlier and I said I wanted earrings. So he told me to open the jewelry box on the table. I opened the box and to my surprise it contained the ring of my dreams! I burst into tears for the rest of the night — I was unable to contain myself.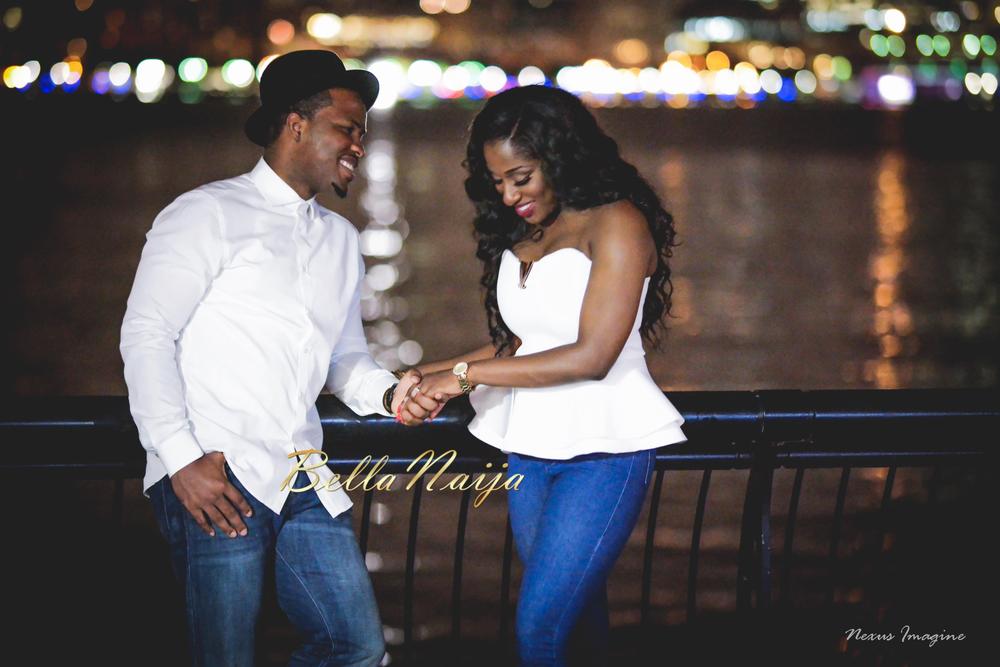 The next morning, I informed my mum and she was like "Eyaa that's nice o, but Ekene has not come to knock! You people have not done introduction! You cannot accept to wear a ring without your father's consent!". So, that was the end of that matter. We kept it very private and waited until we could both go home in December to see the parents. Ekene knocked and got my dad's approval – he proposed to me again on Christmas day at his house in Owerri and we had our introduction 4 days later. Hurray!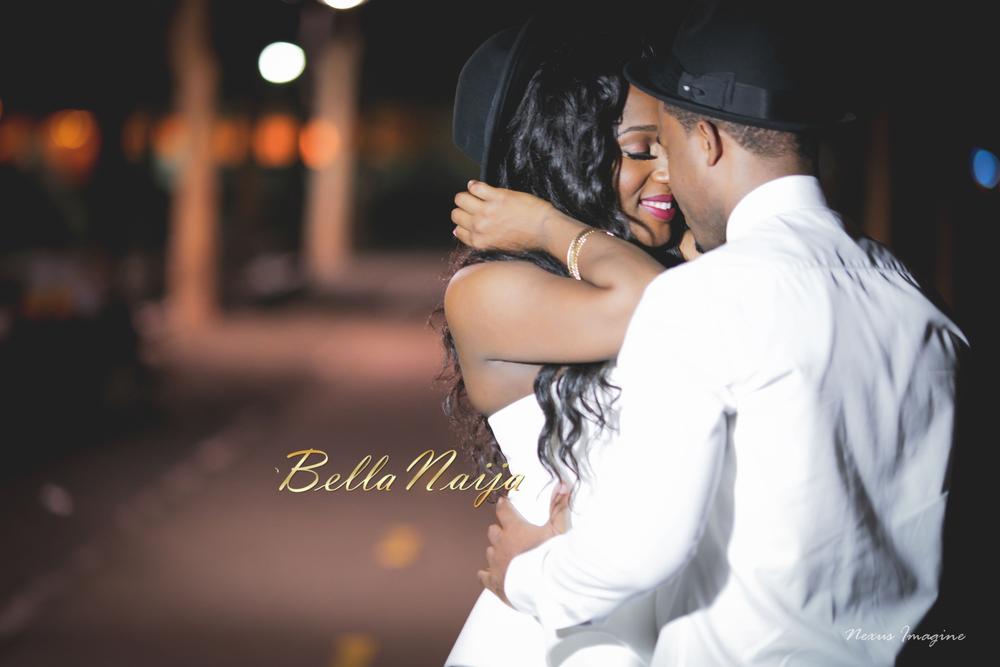 Advice for couples
Hire Deola from 2706 Events as your wedding planner!
Furthermore, we all know our parents and their friends like to party but your friends are important too!
Make sure your wedding is centered around having the best time with your friends and you will have the best experience of your life!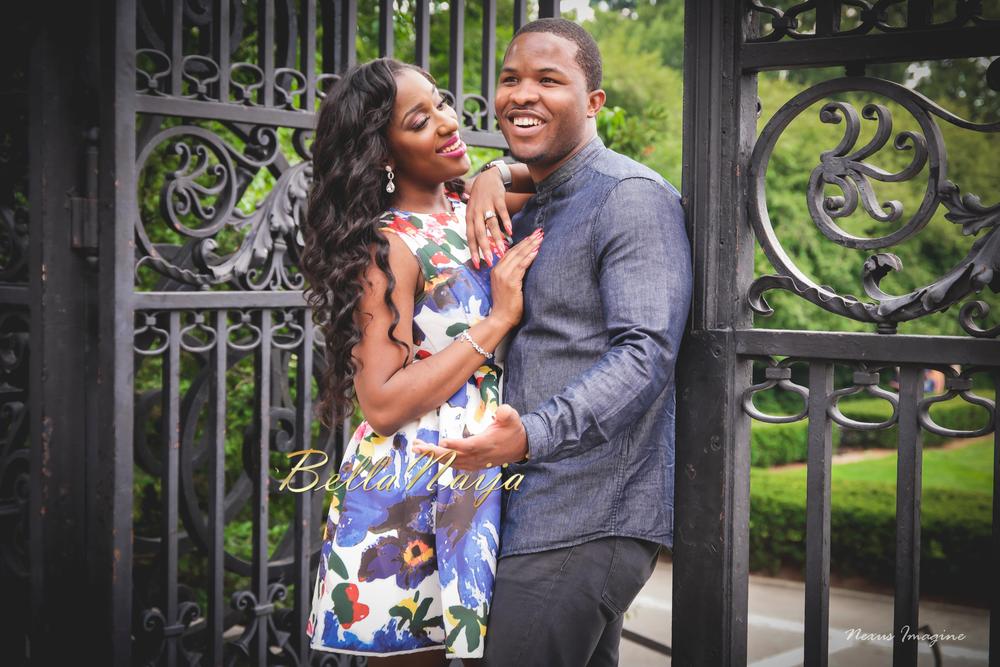 ~ Traditional Wedding | Photos by Jide Odukoya Photography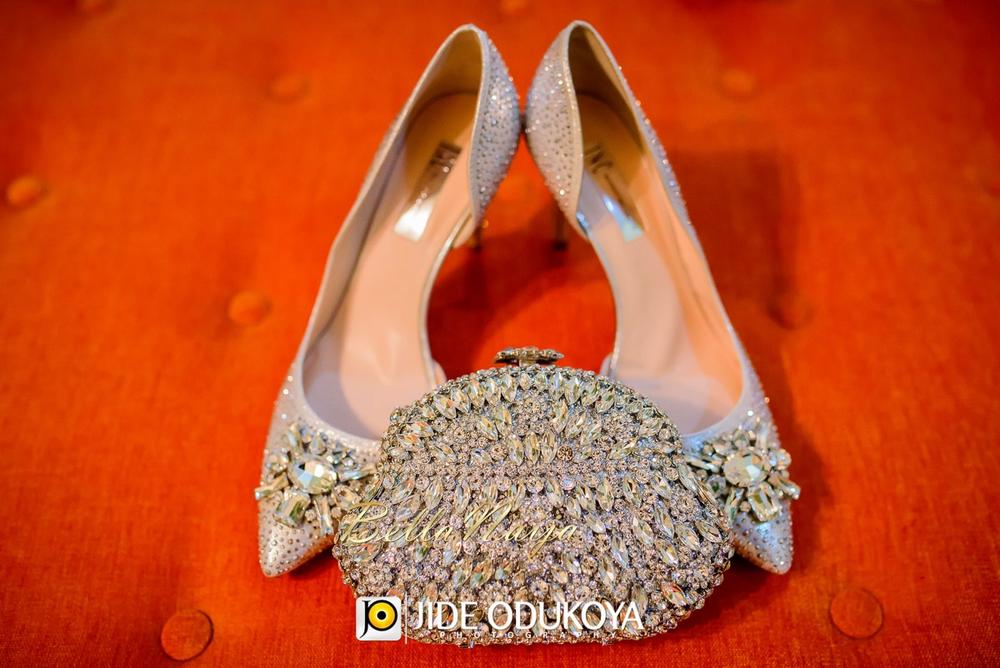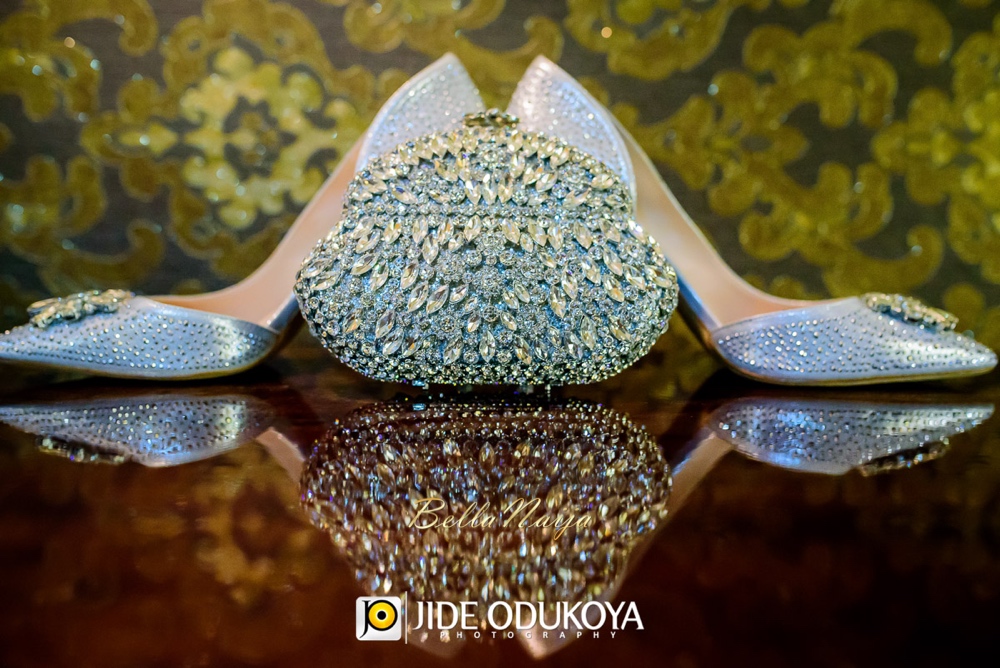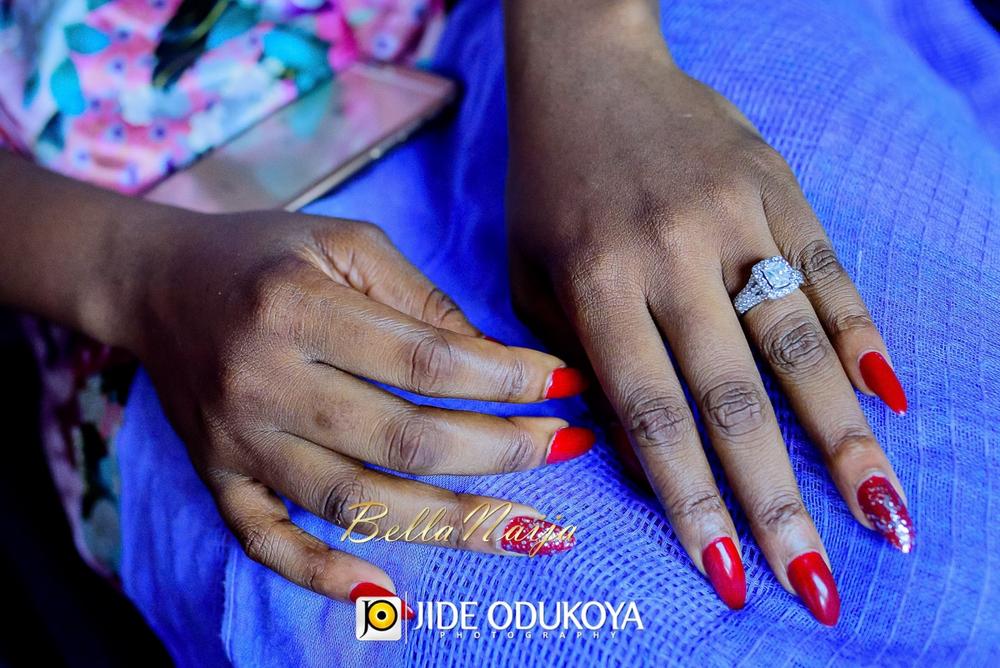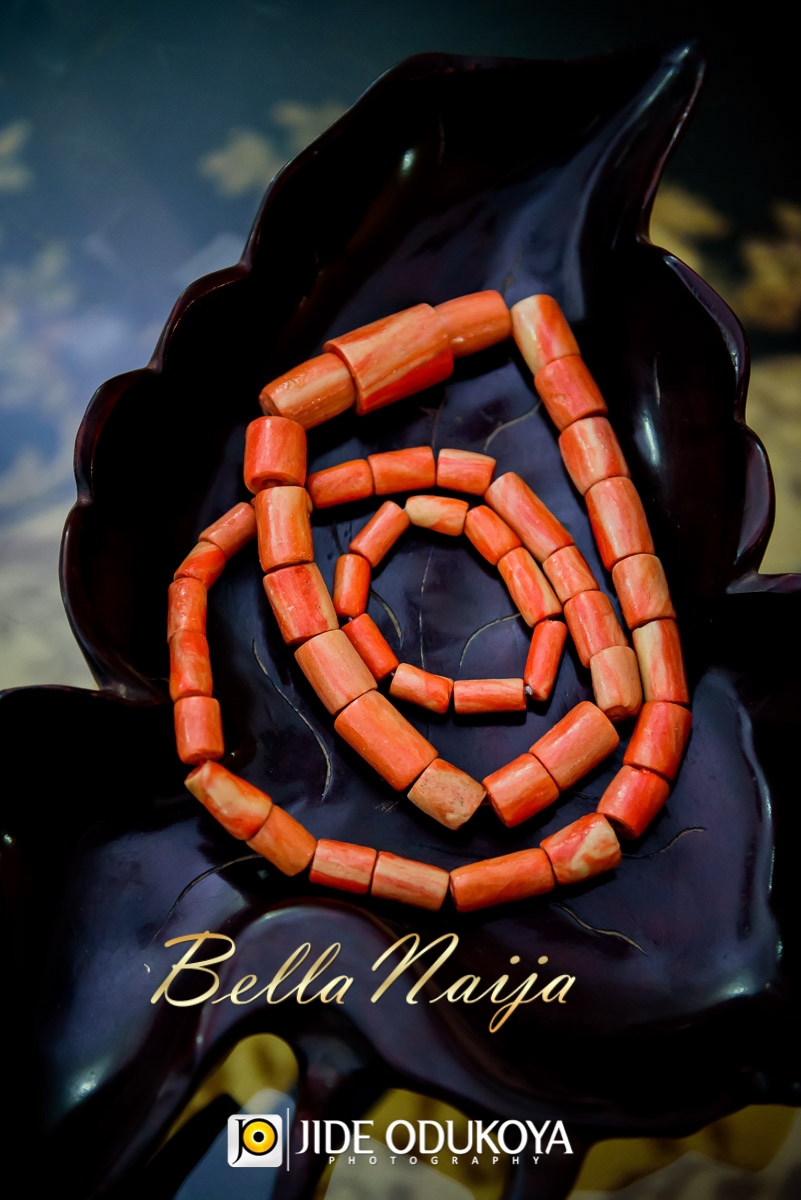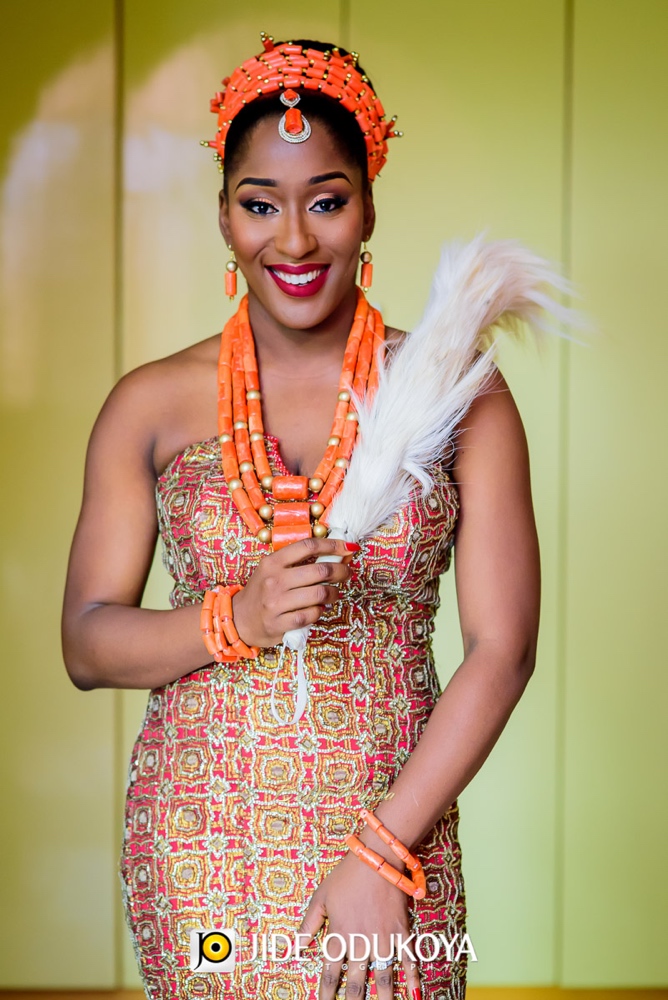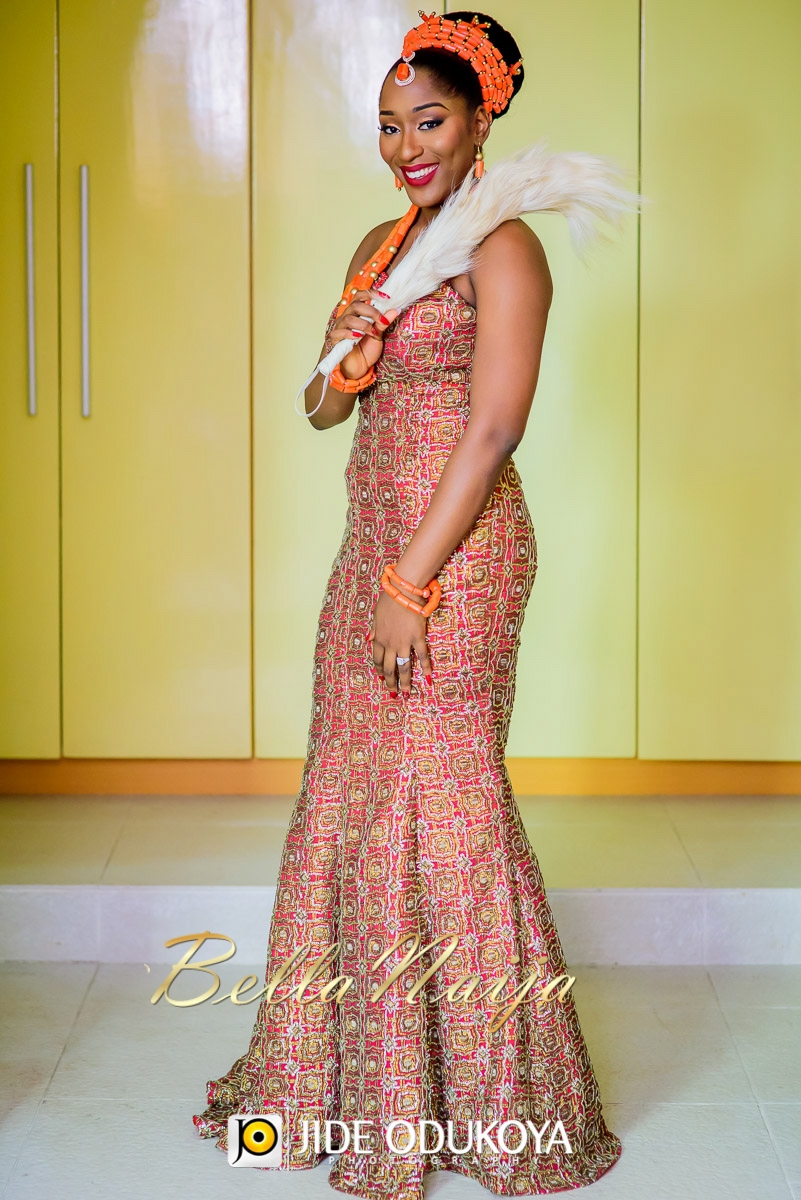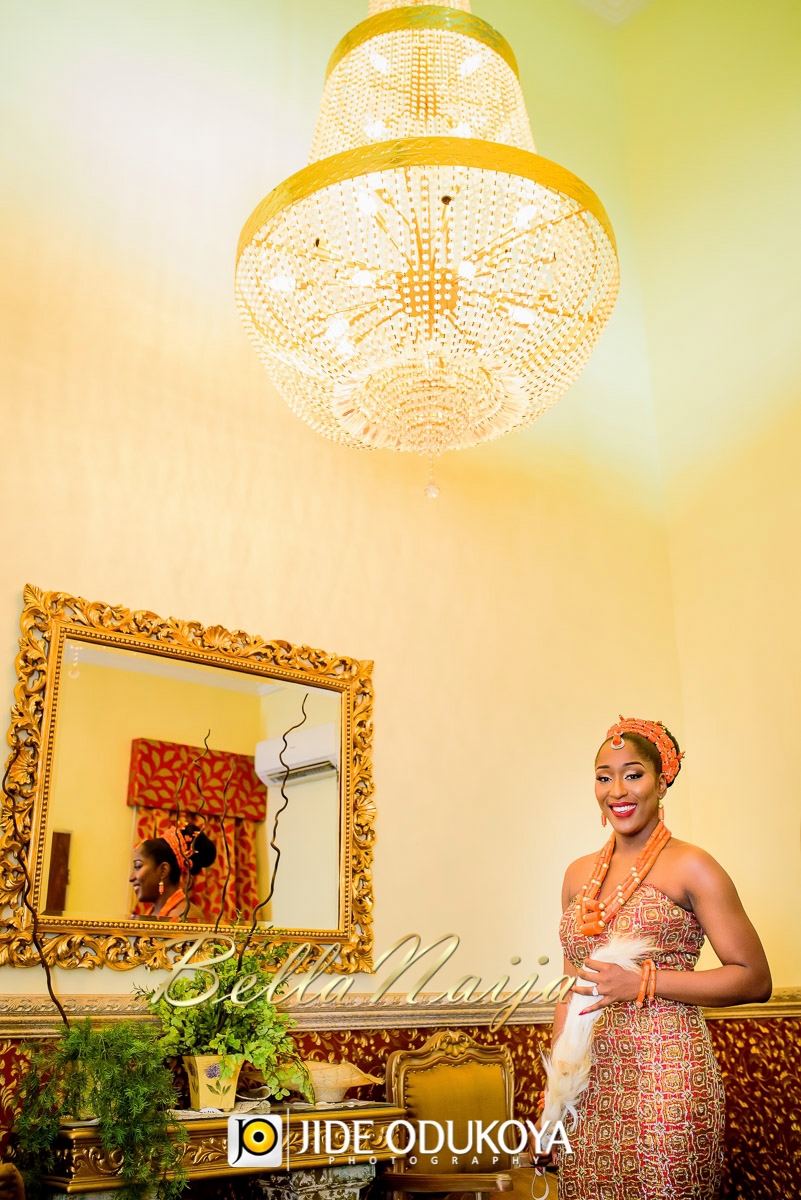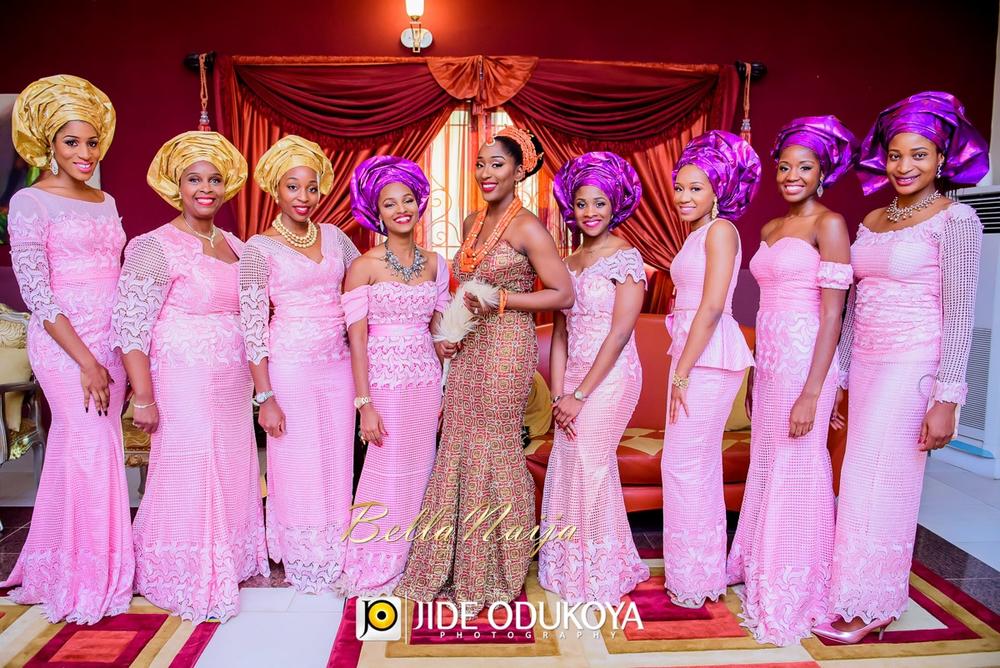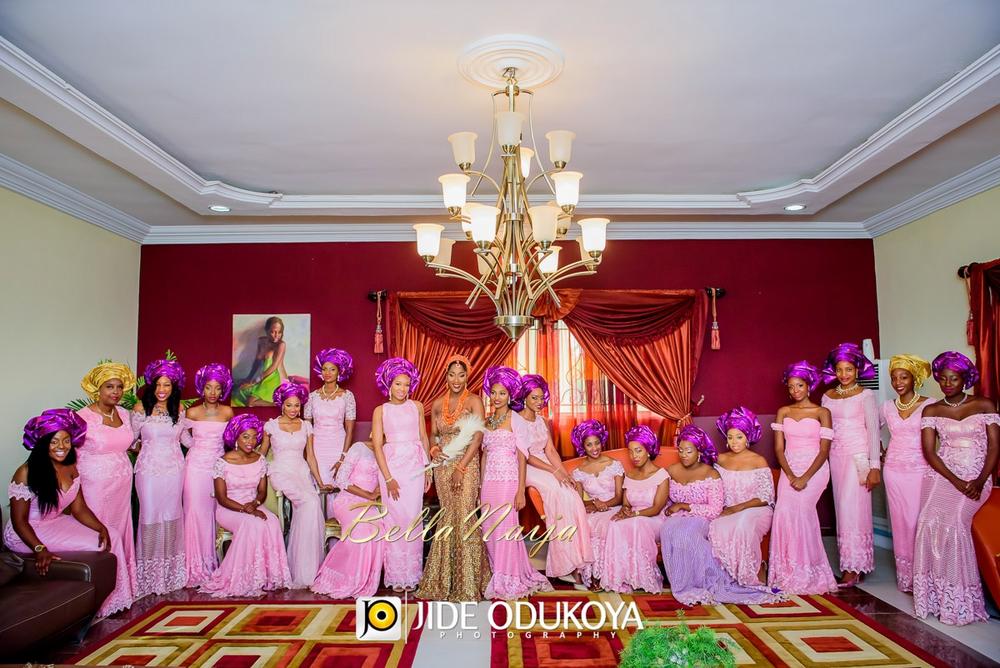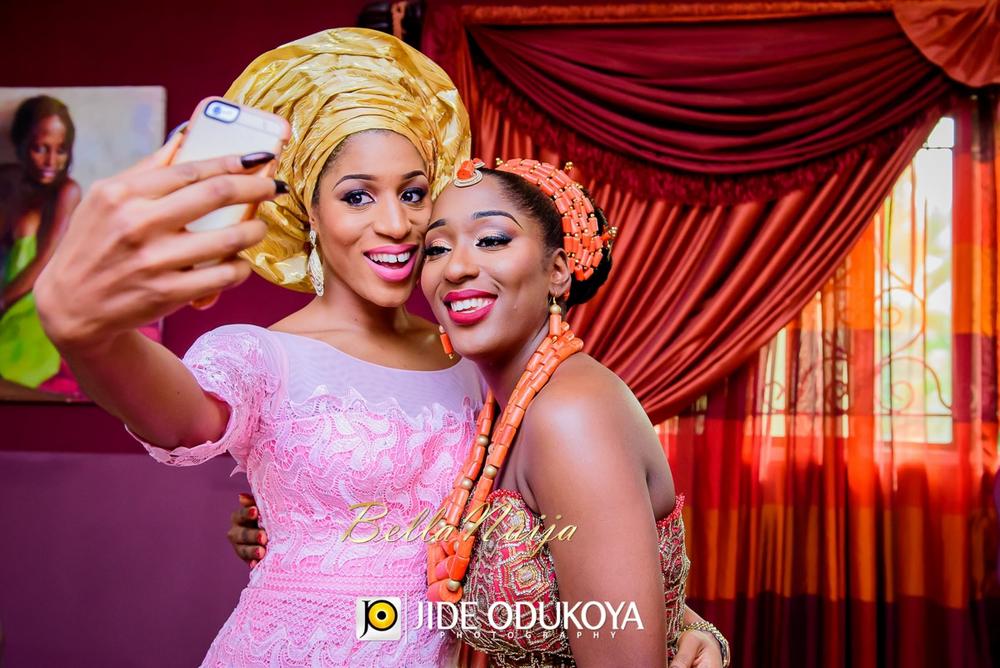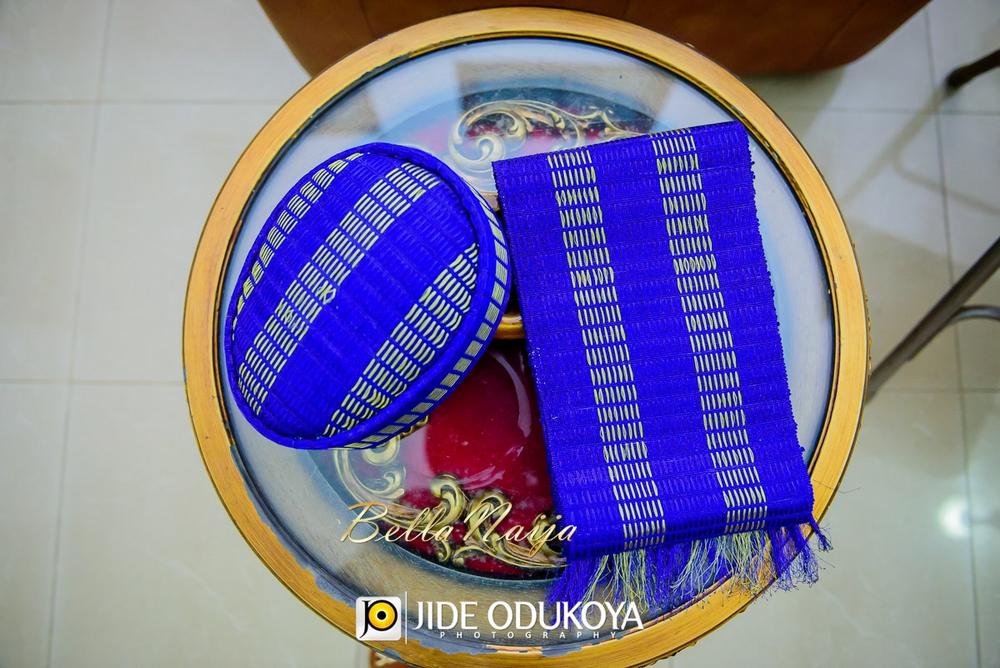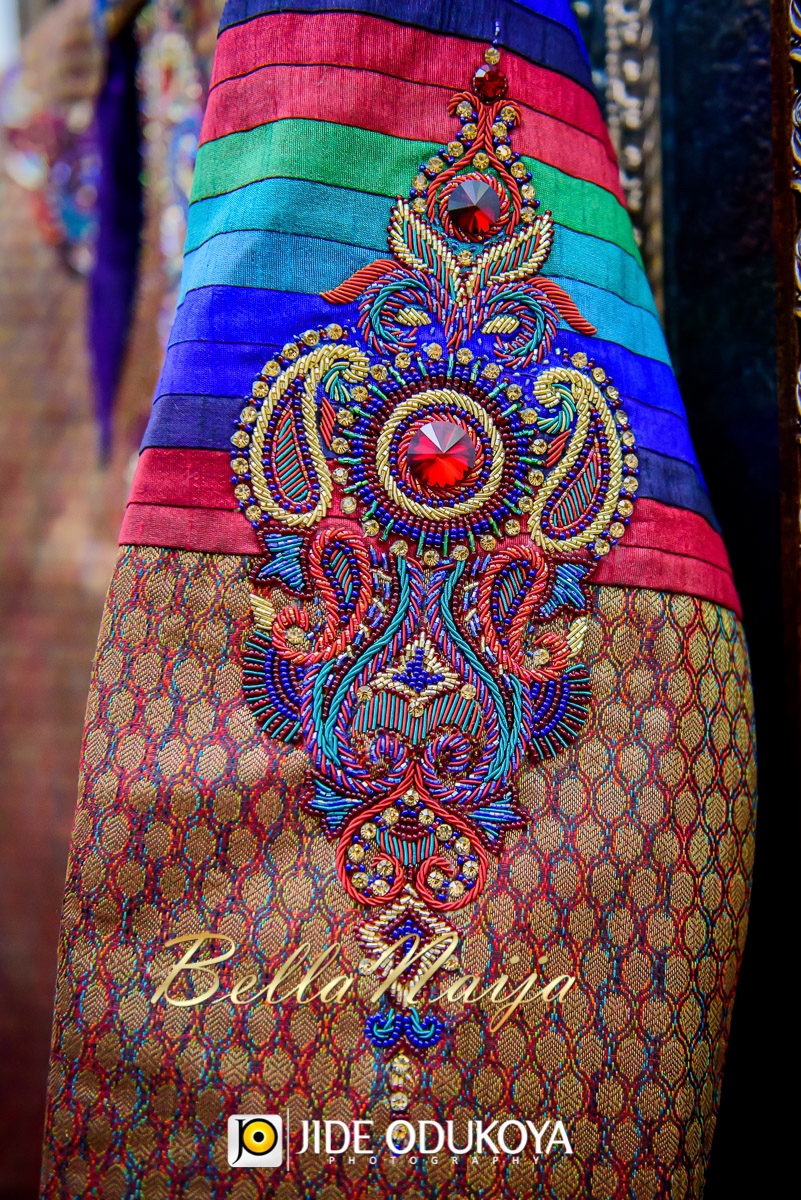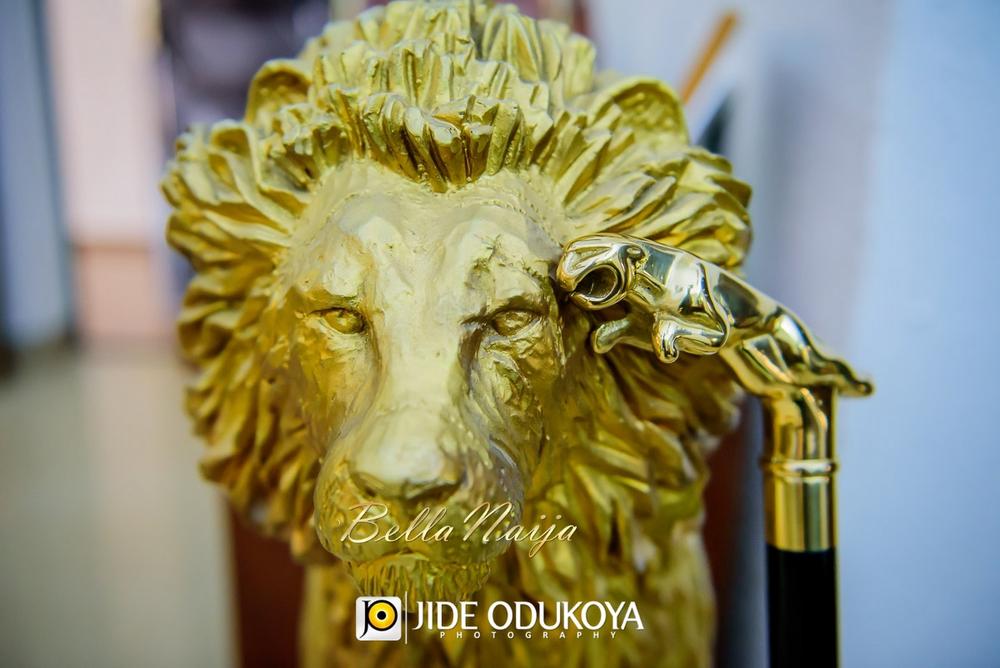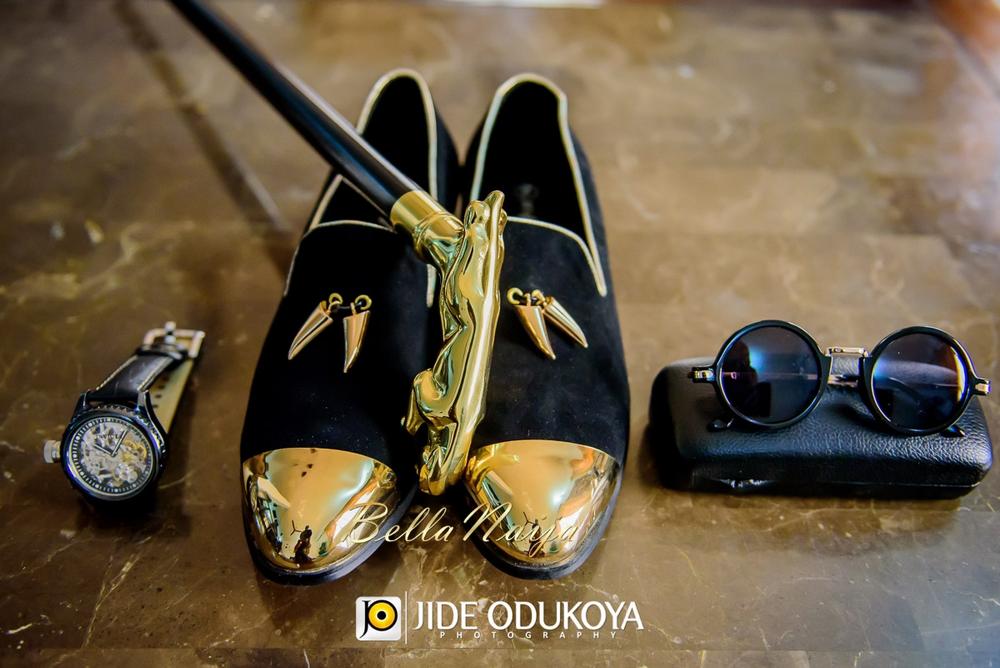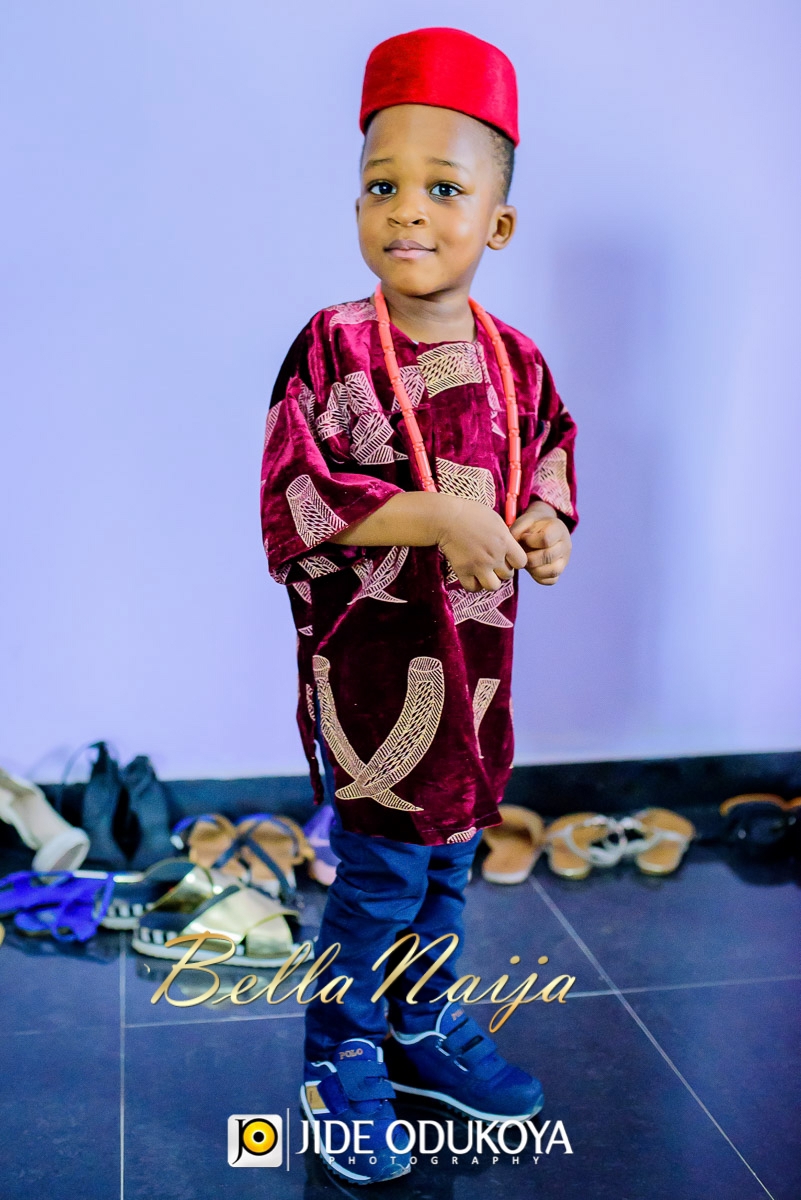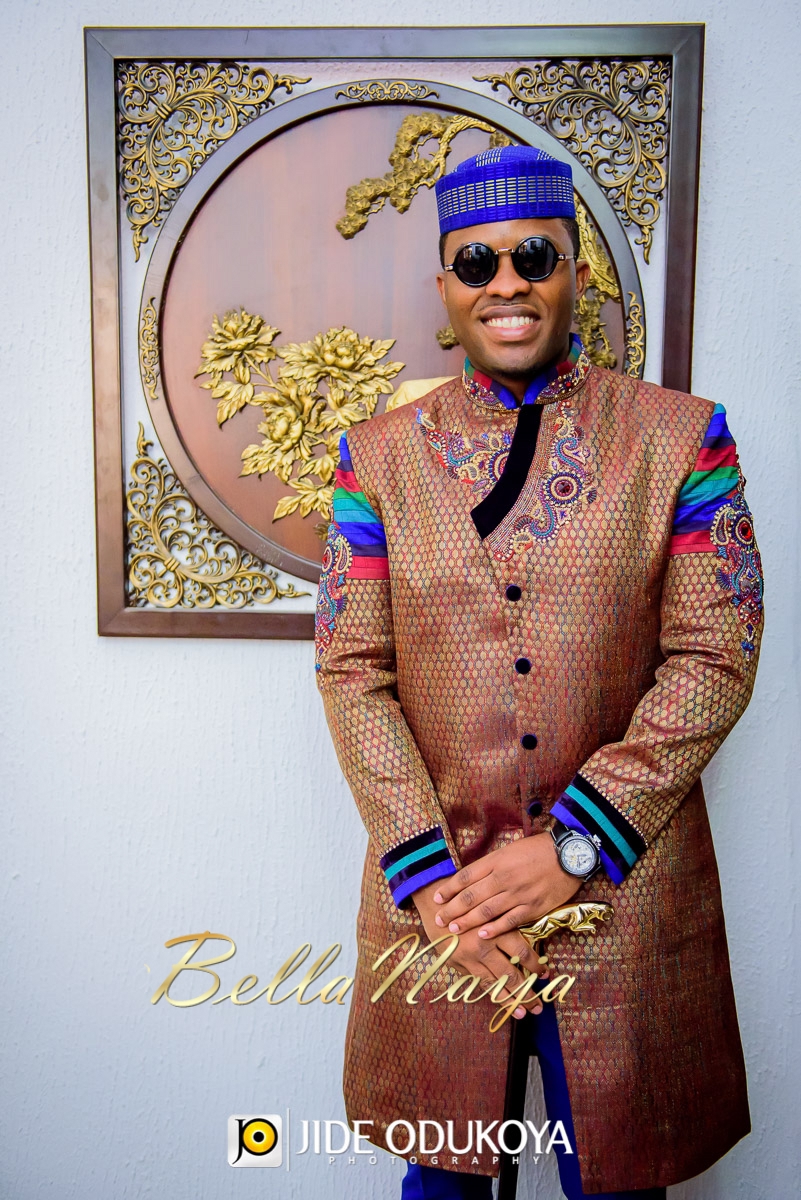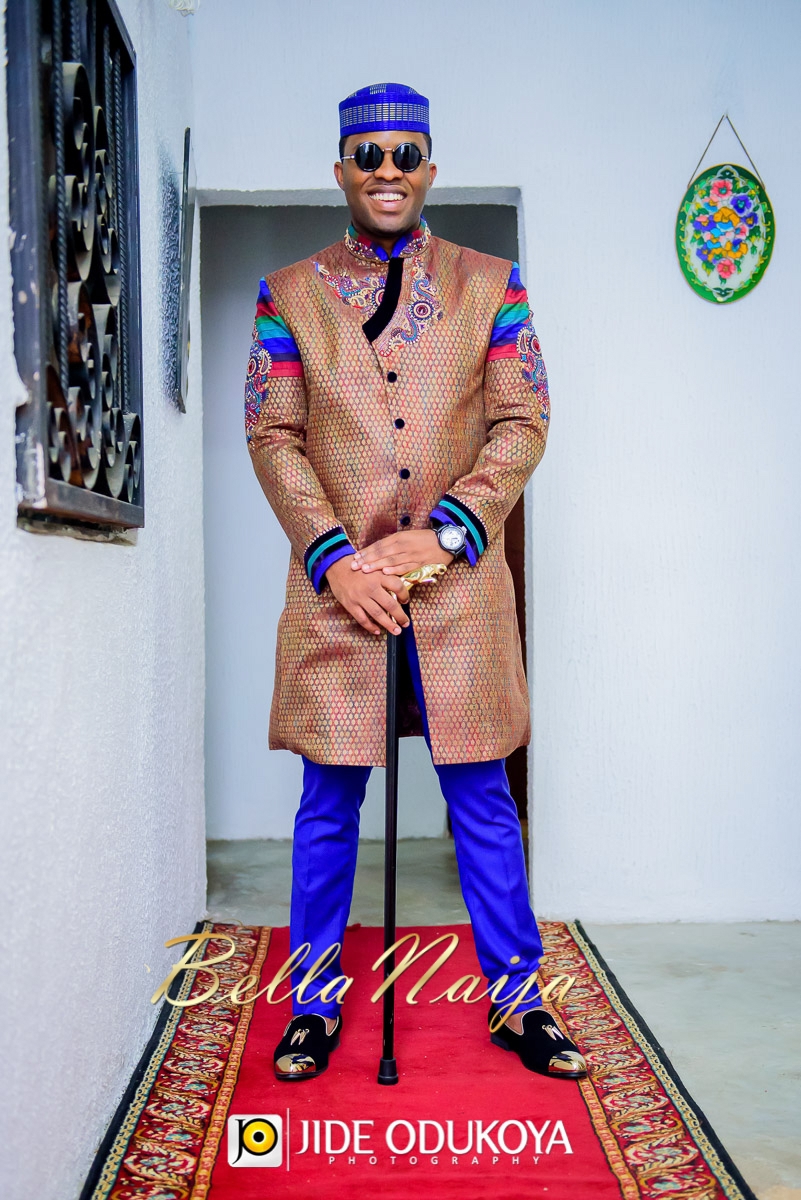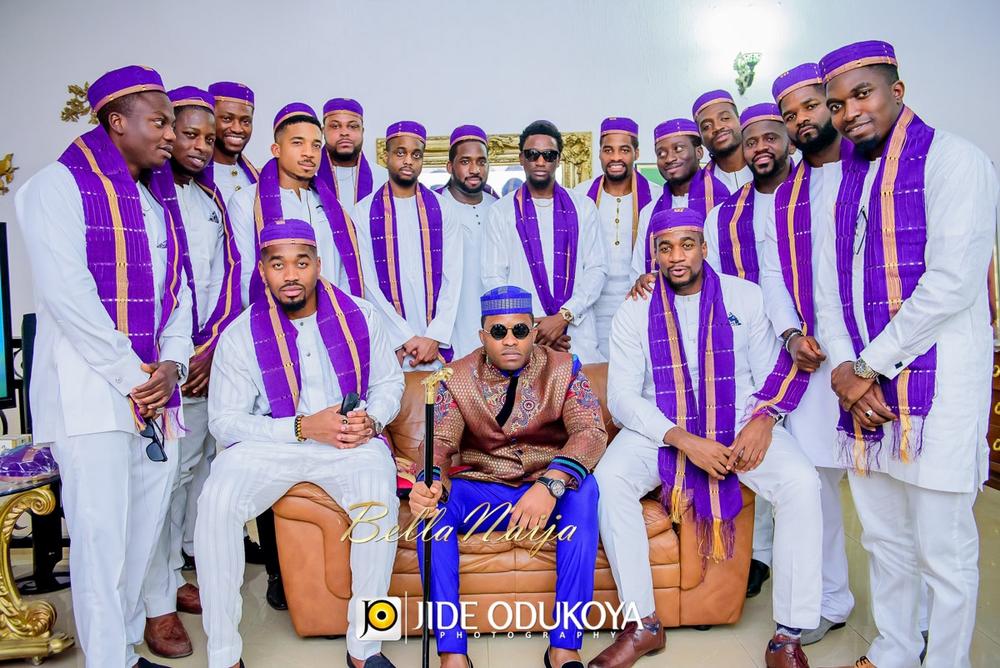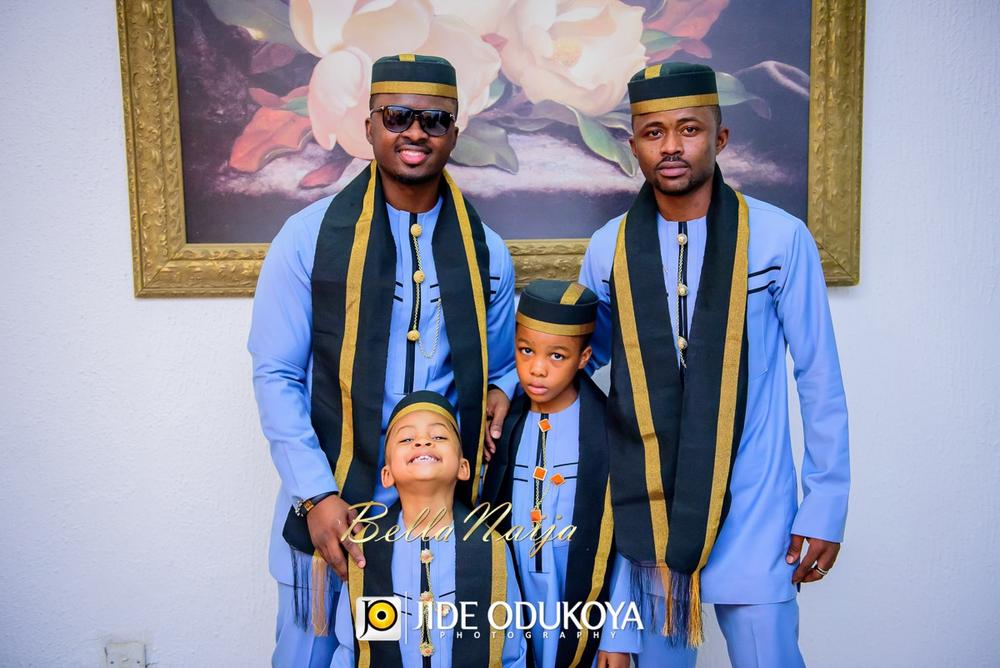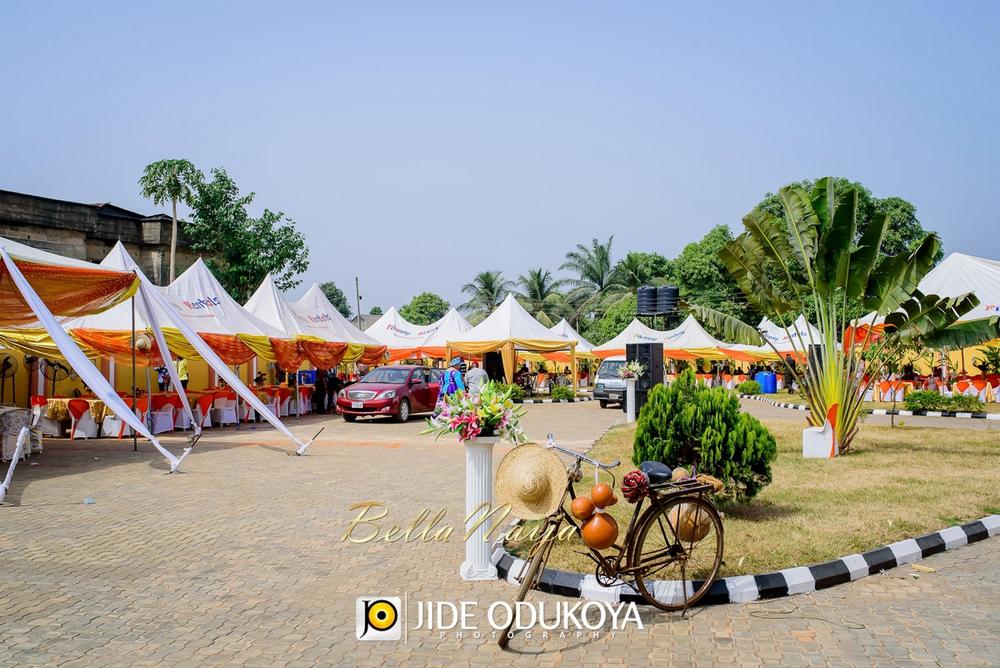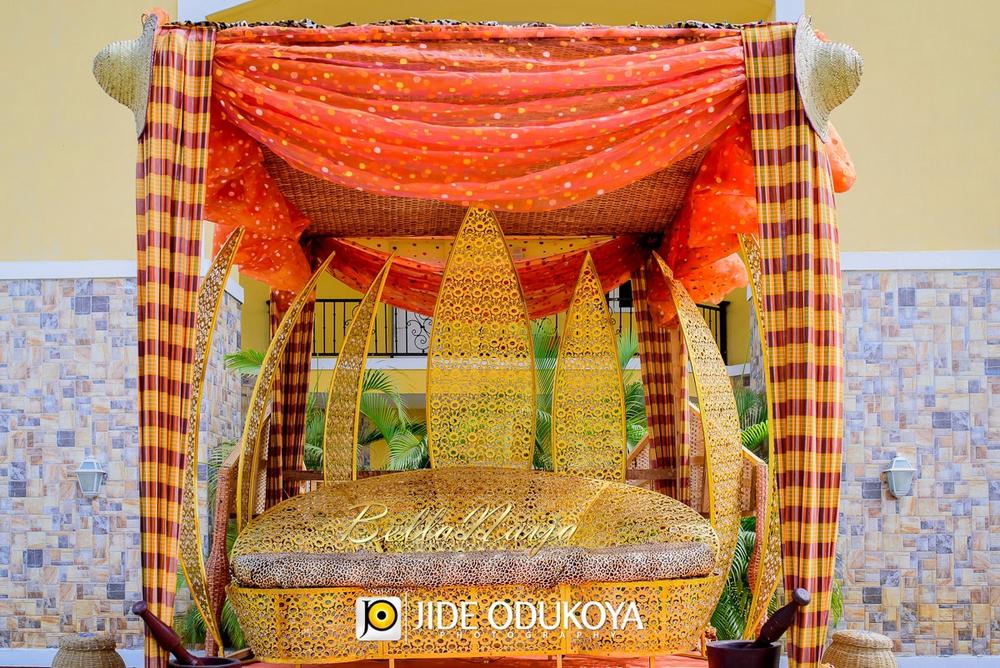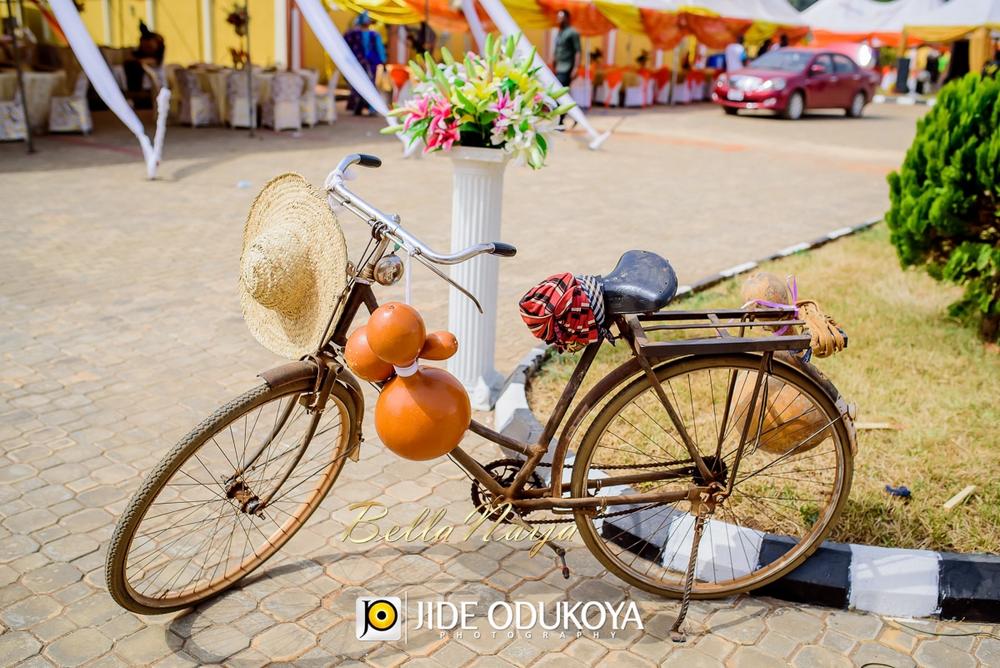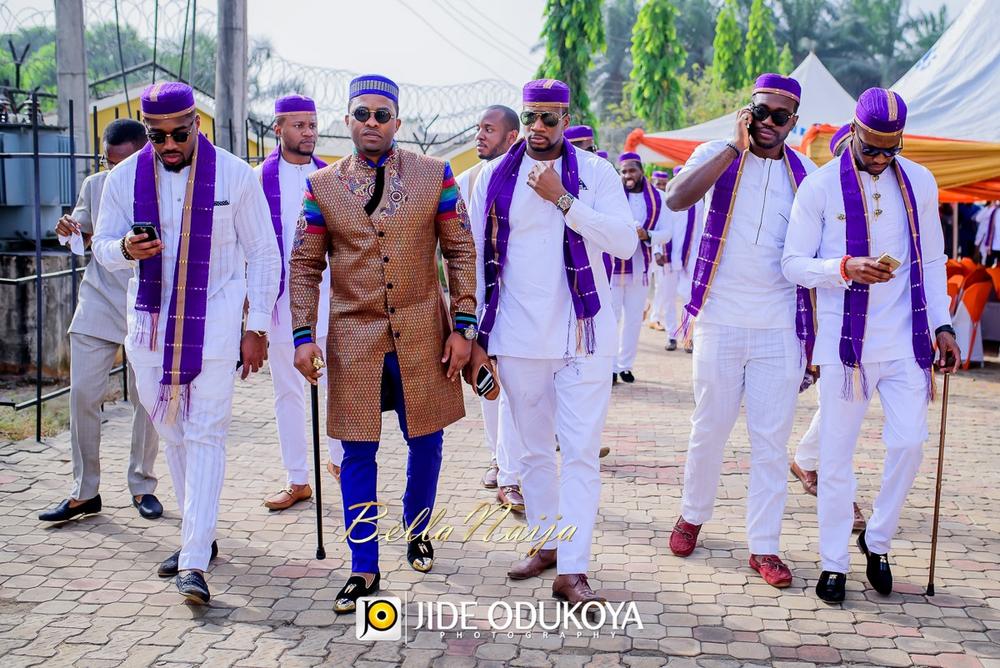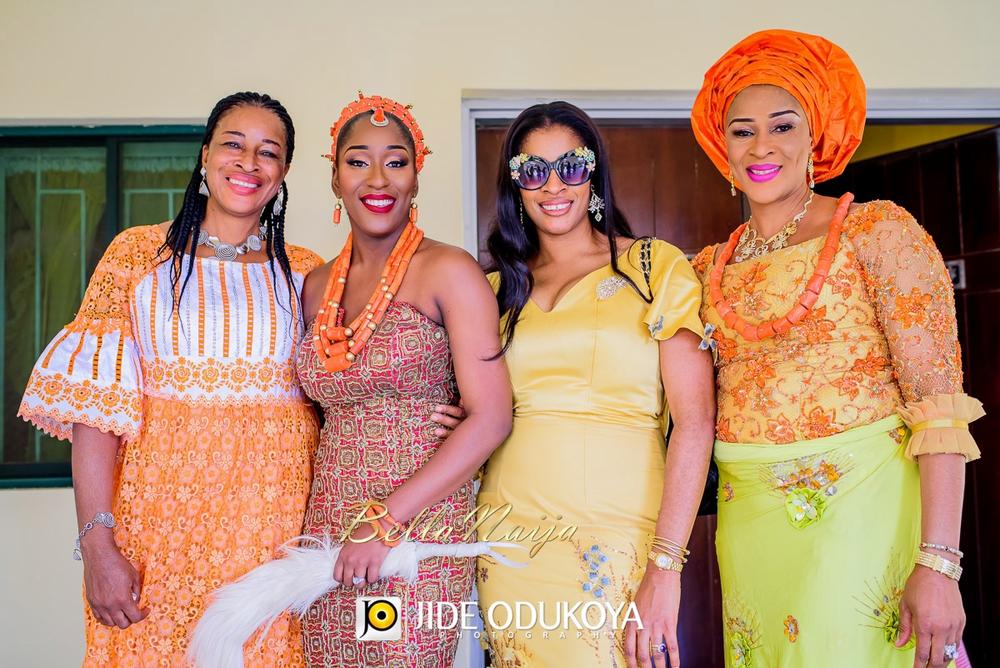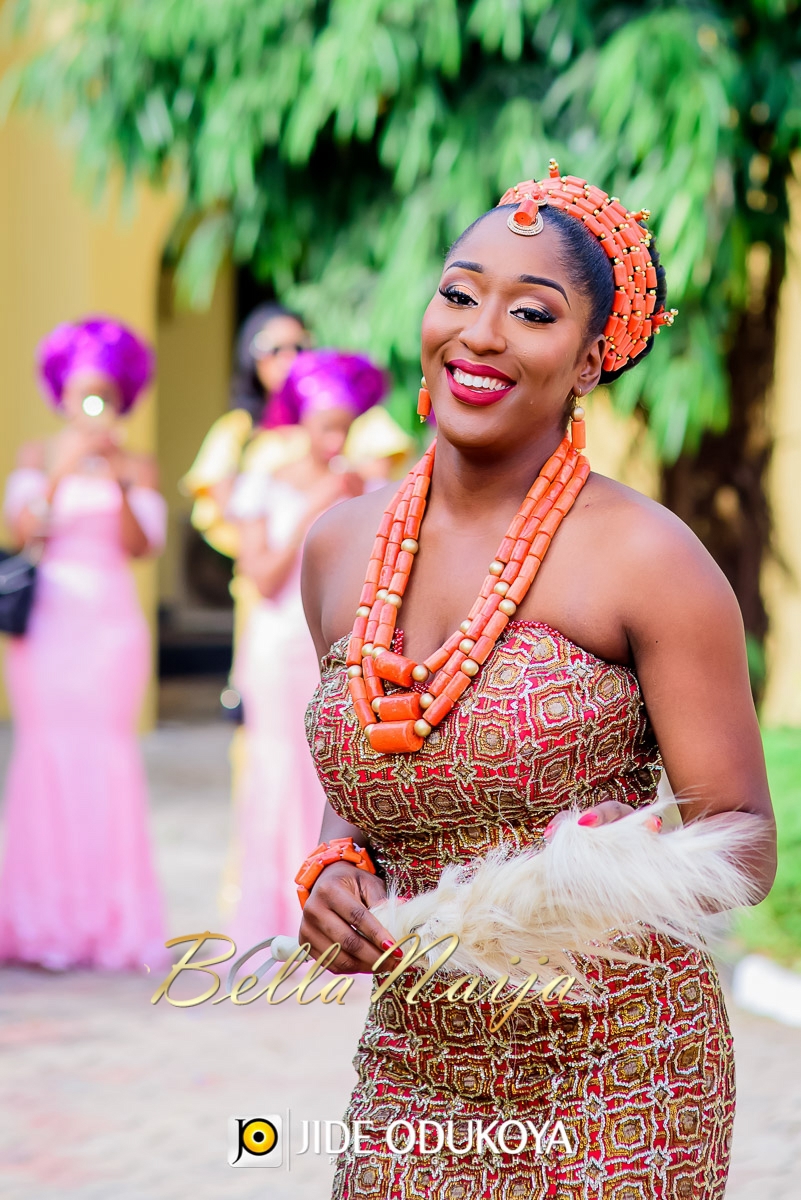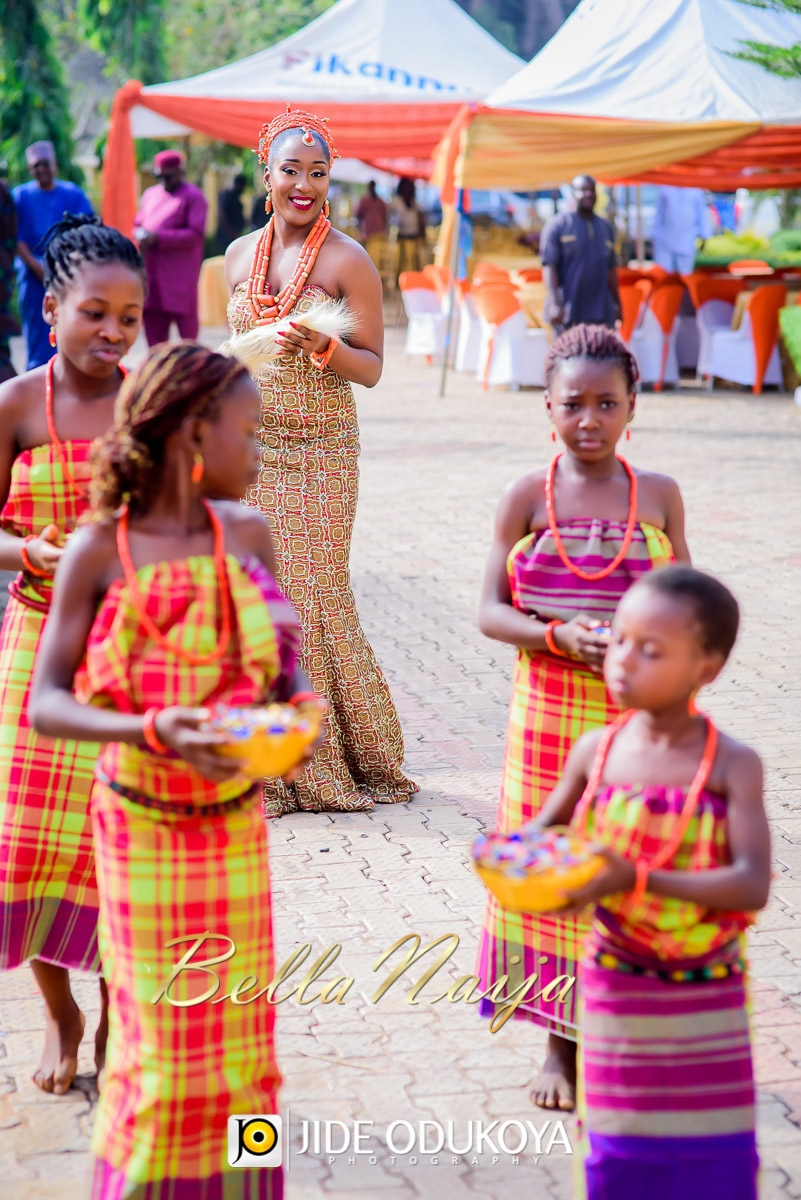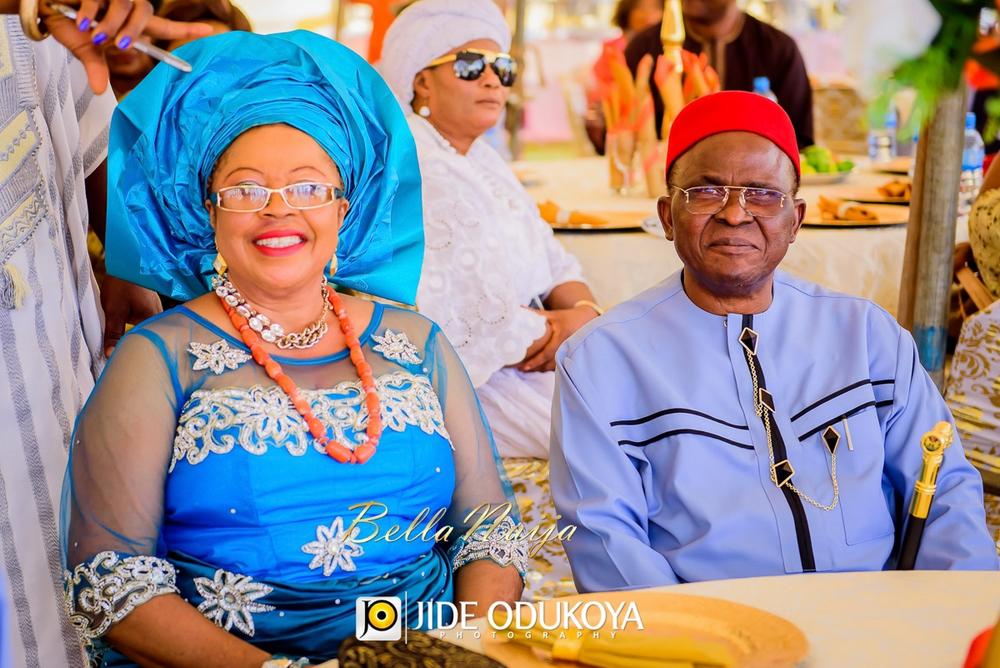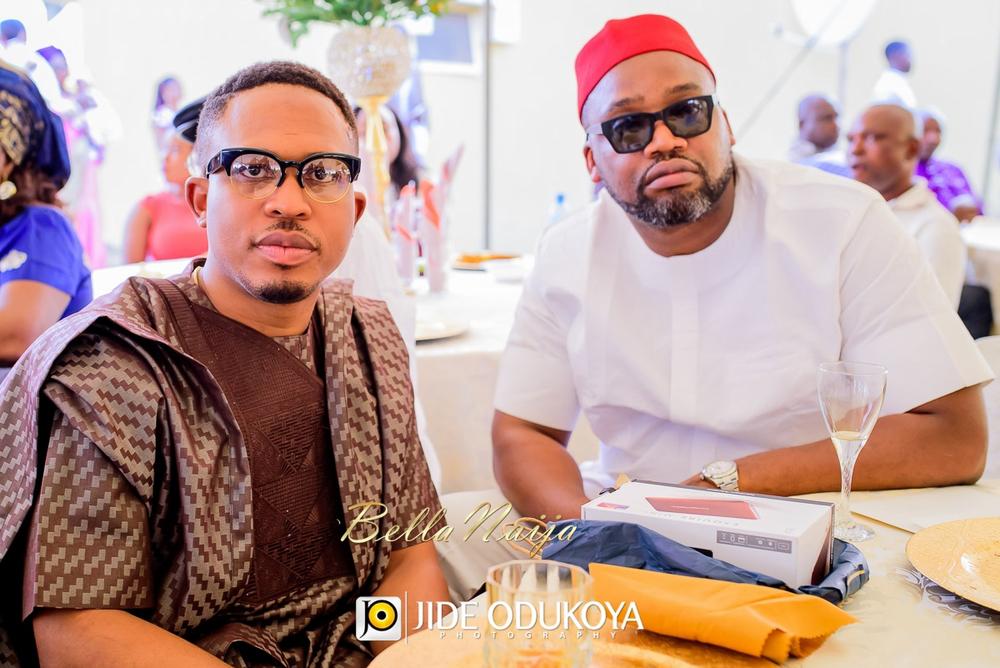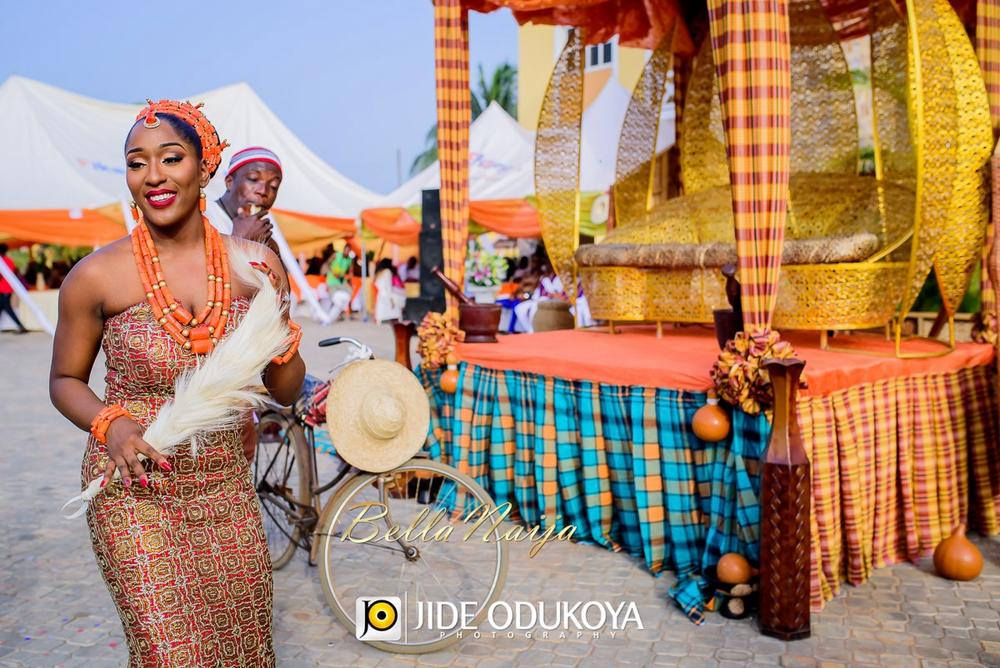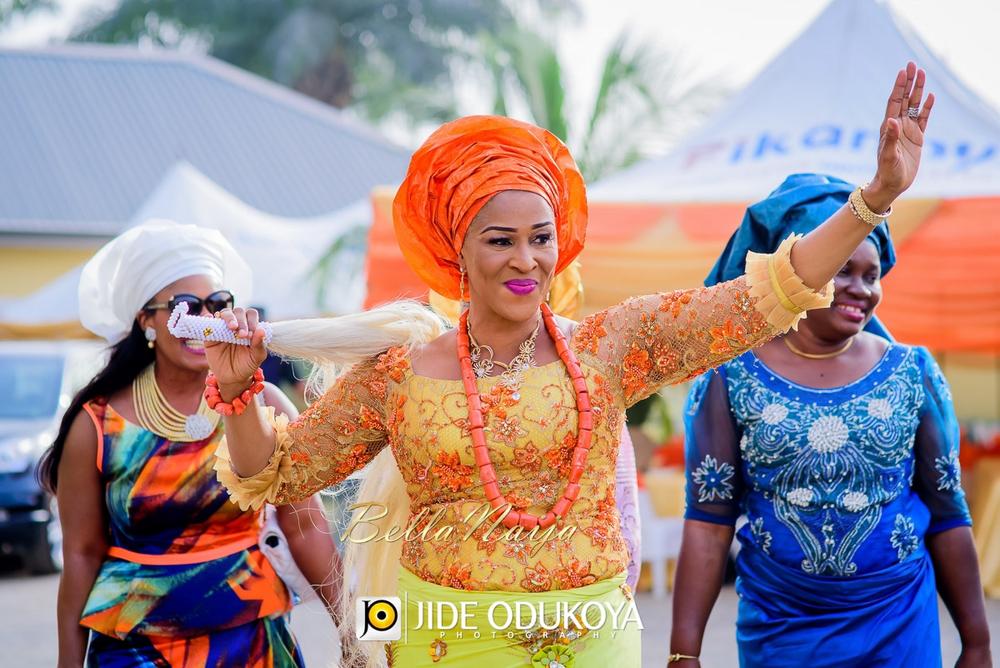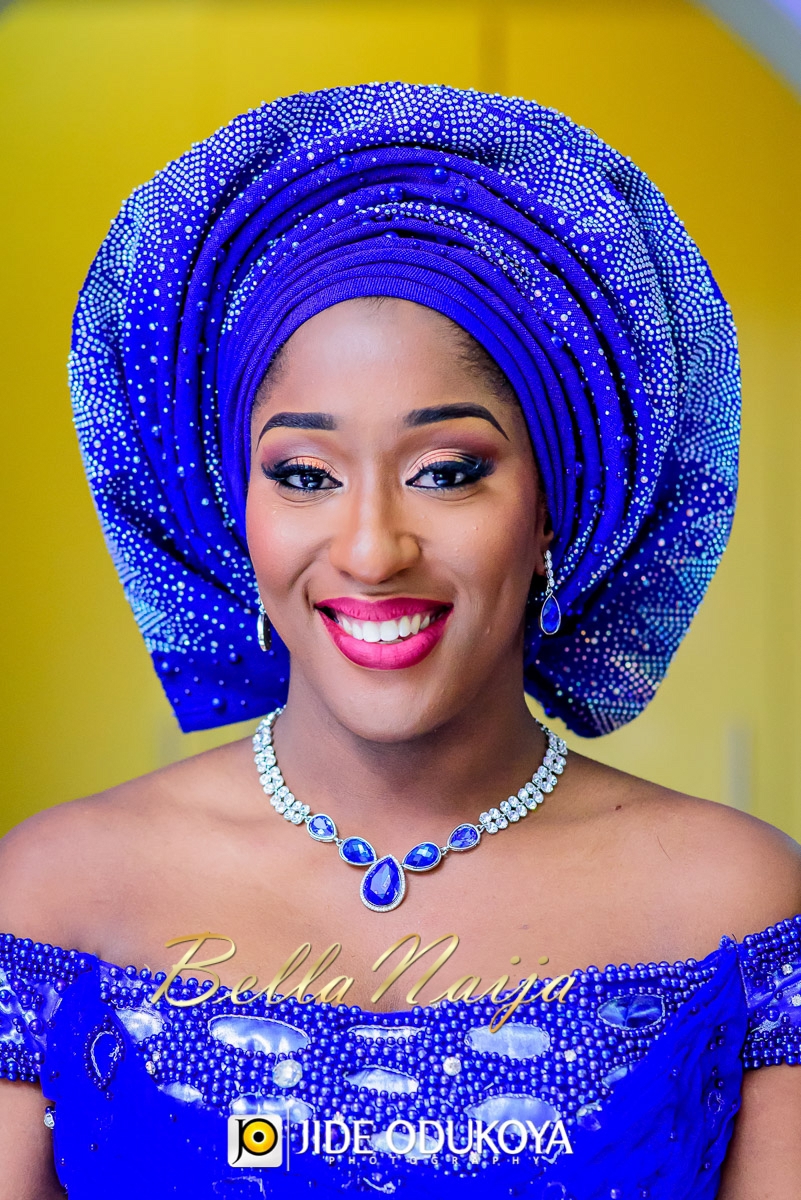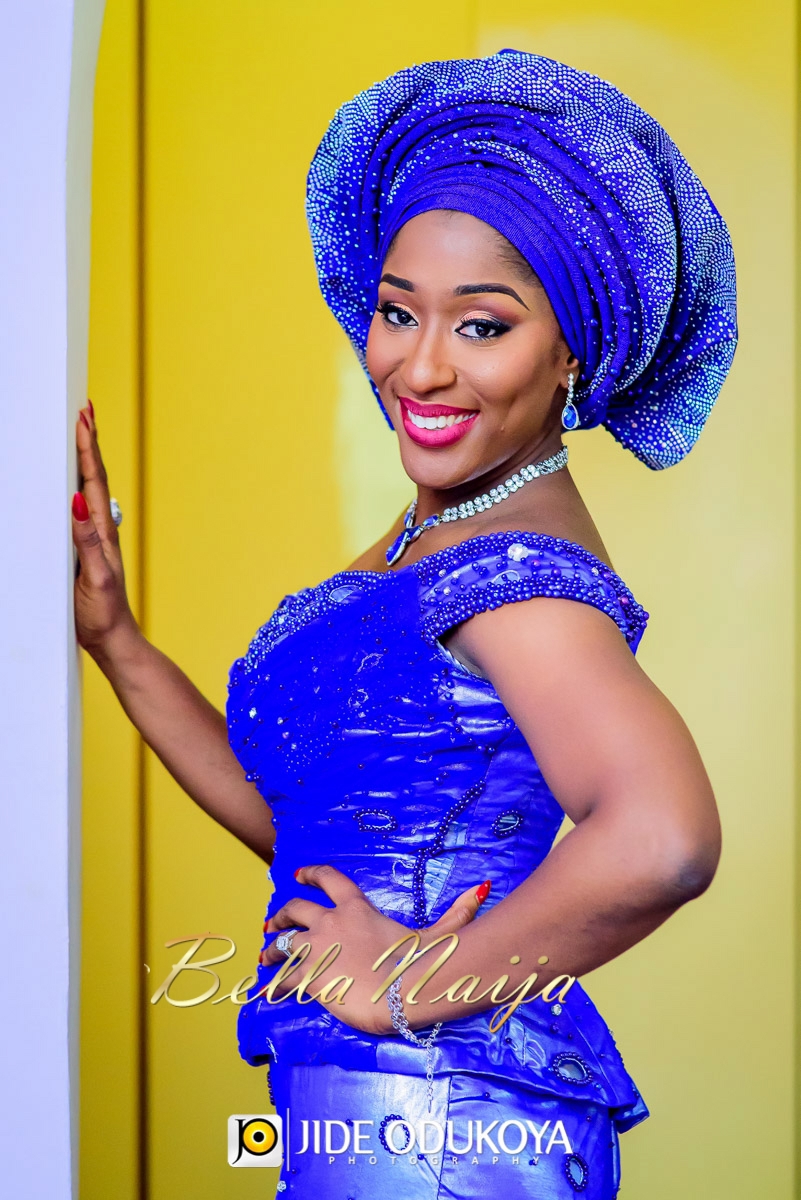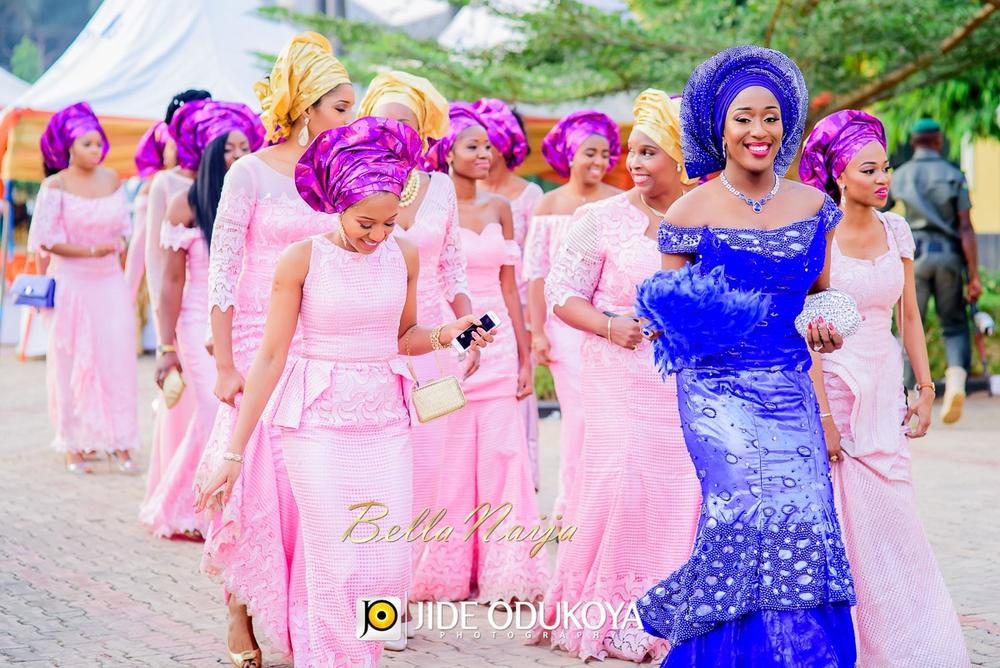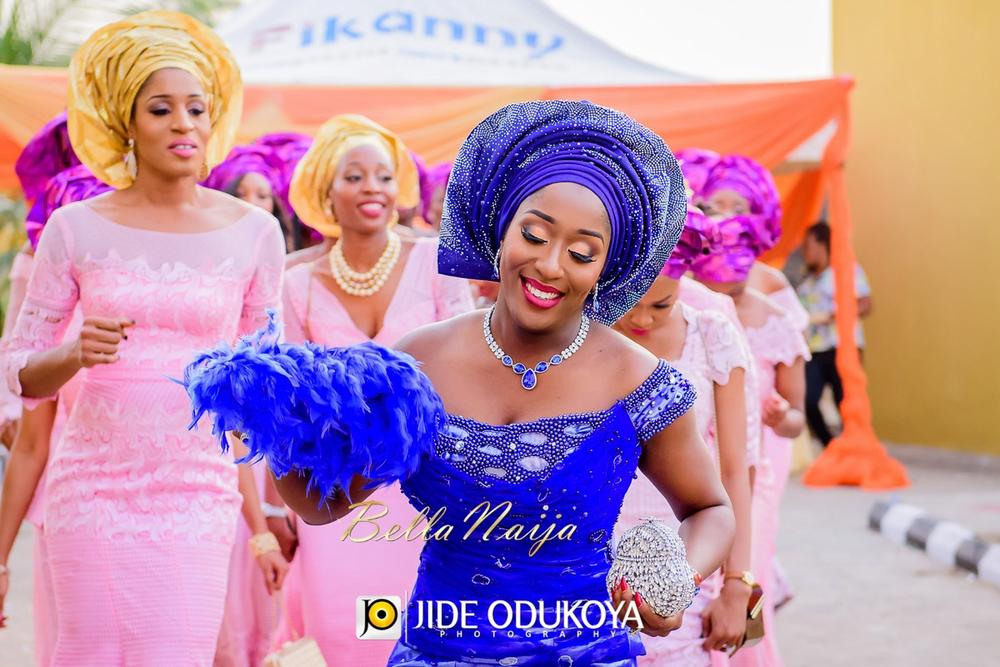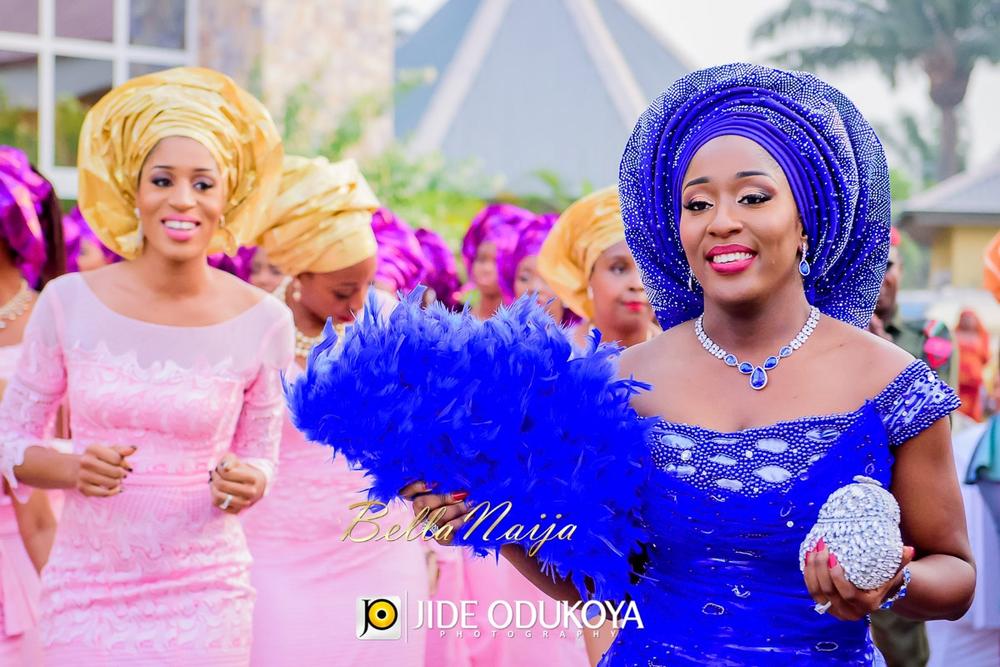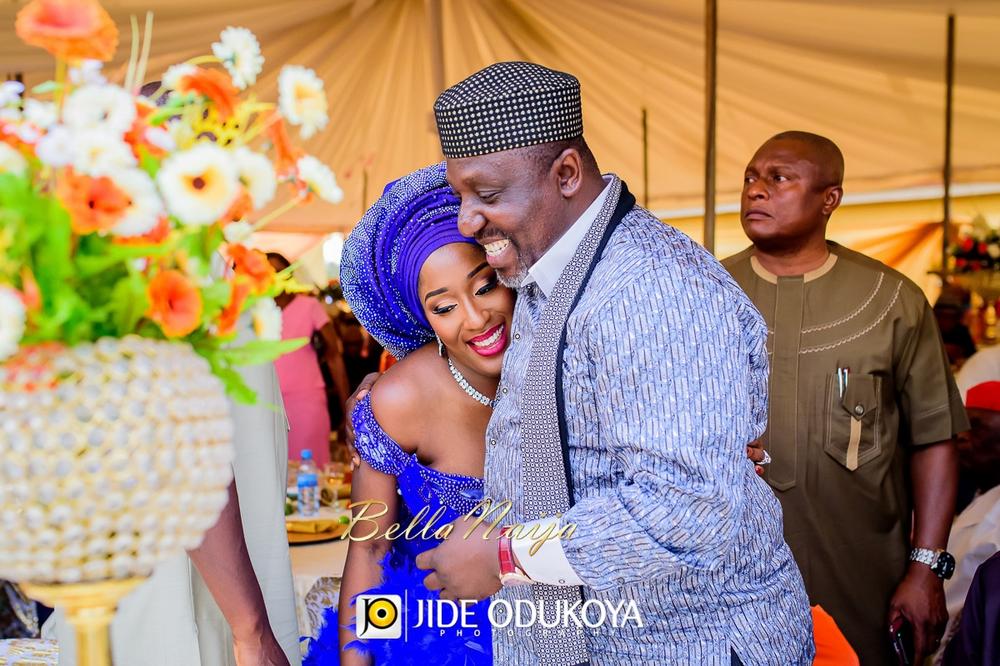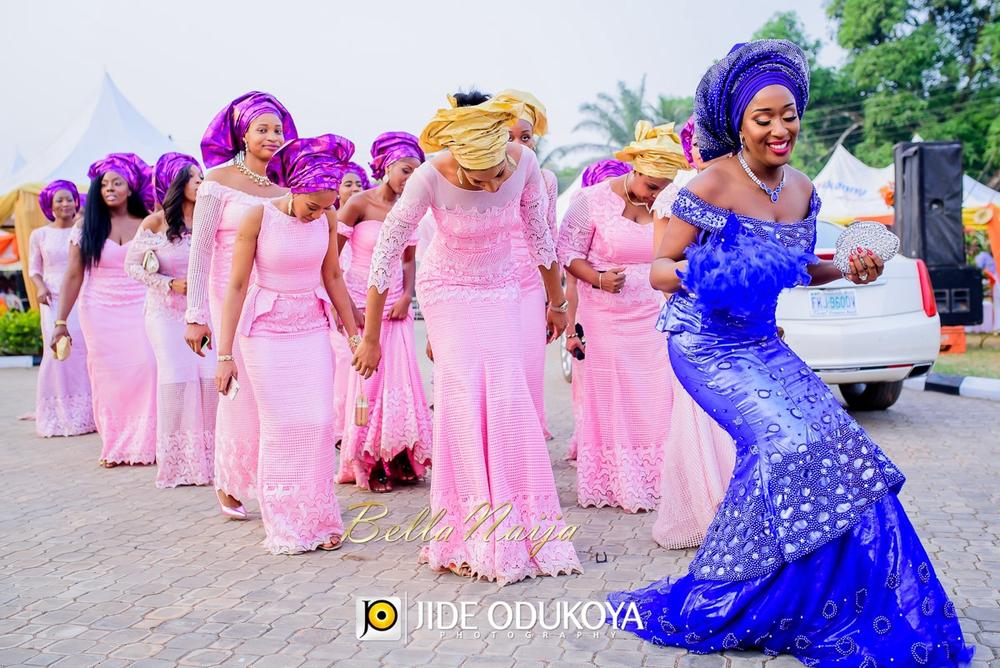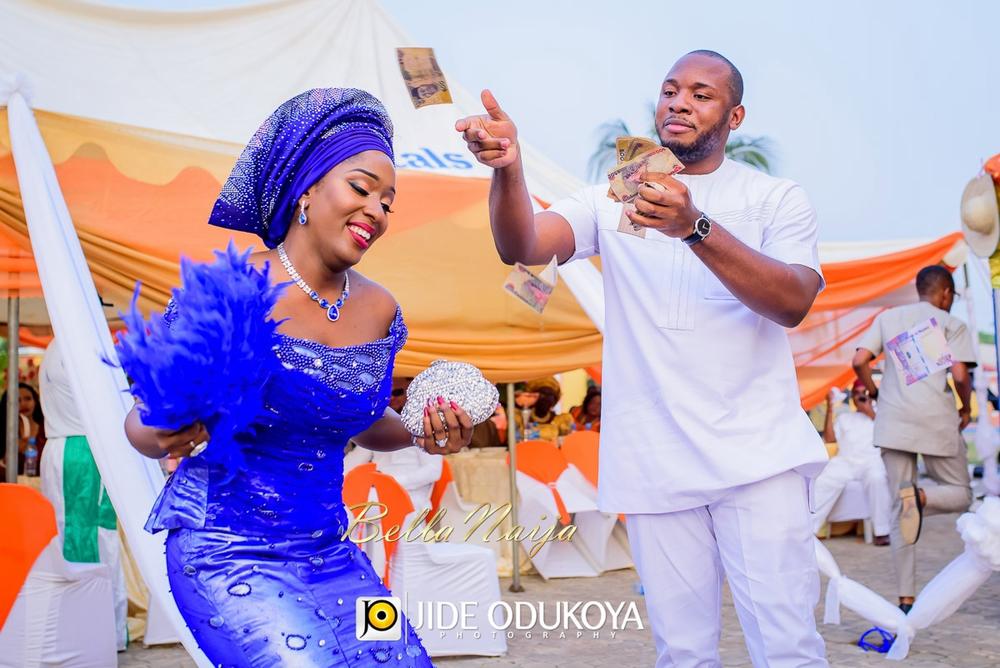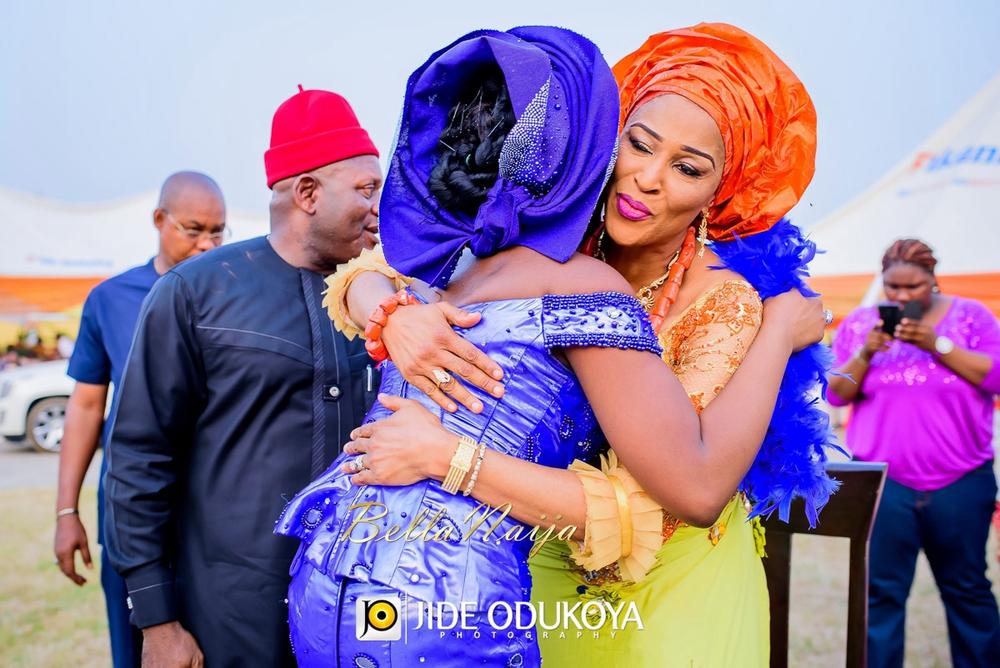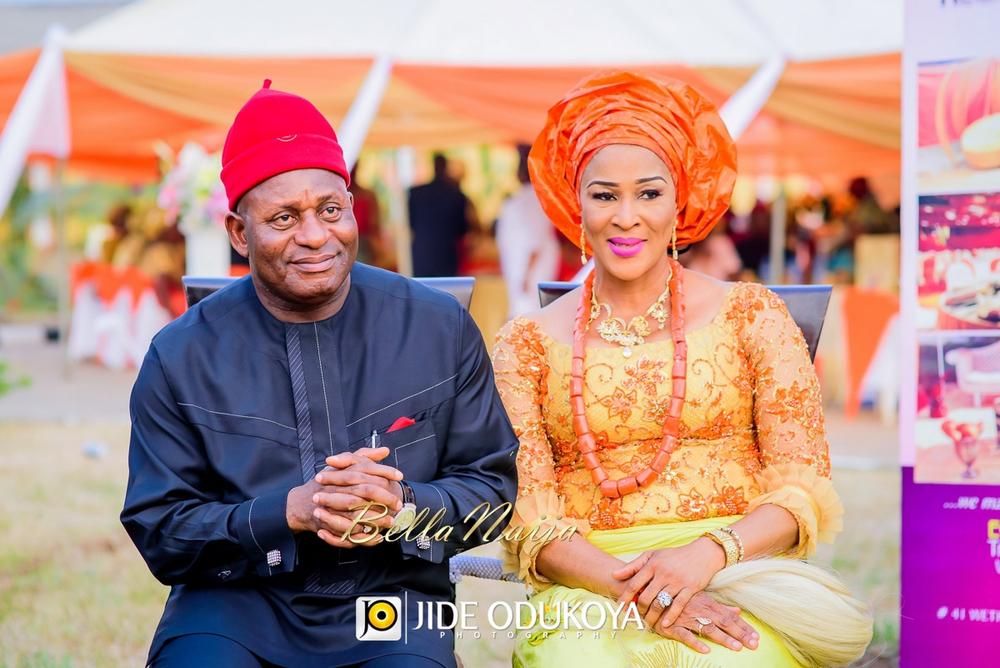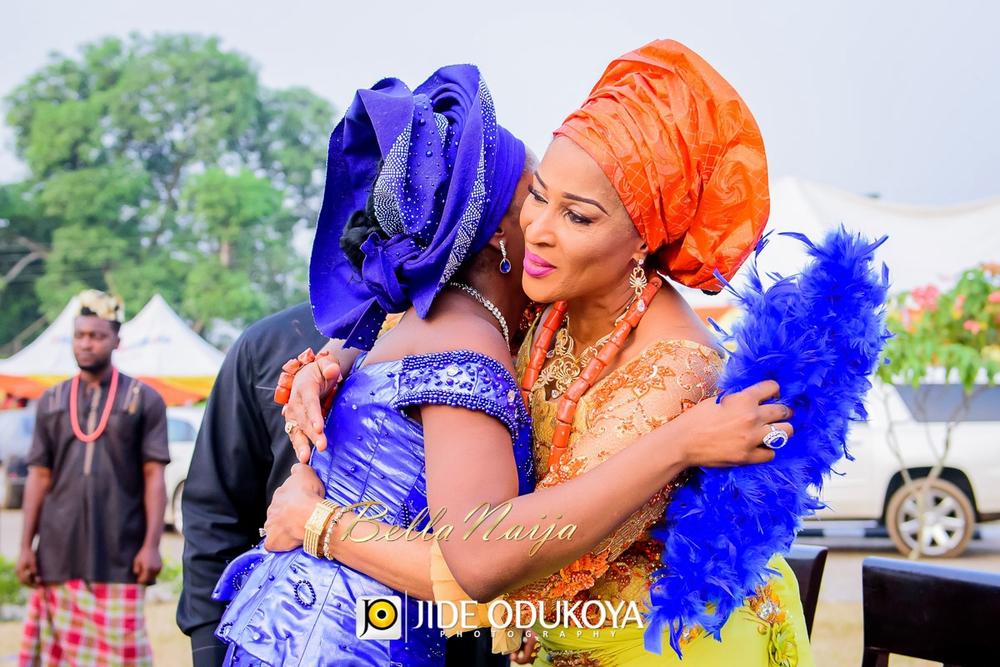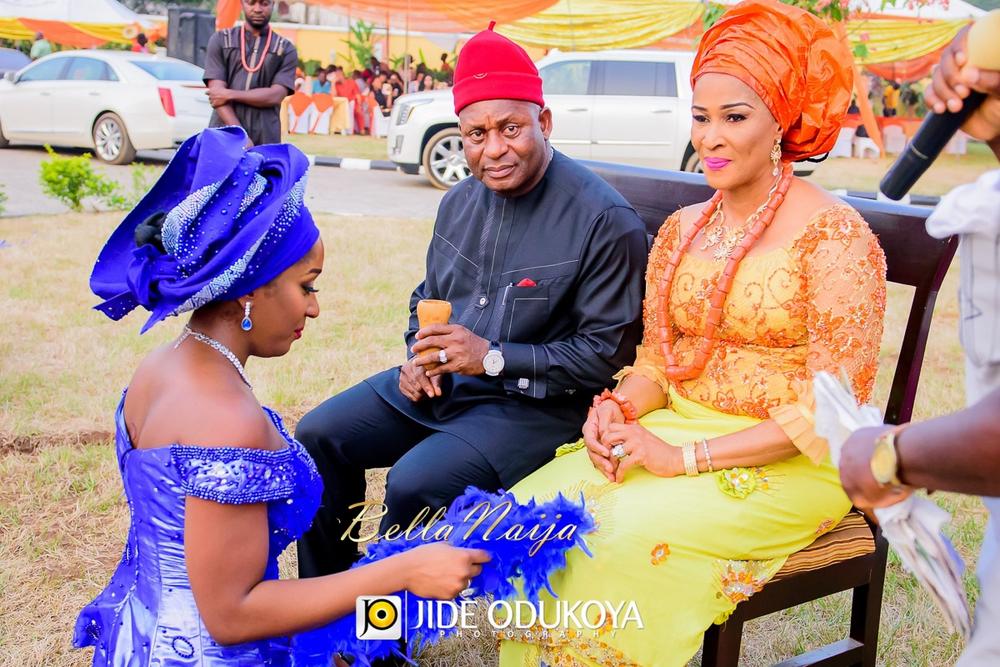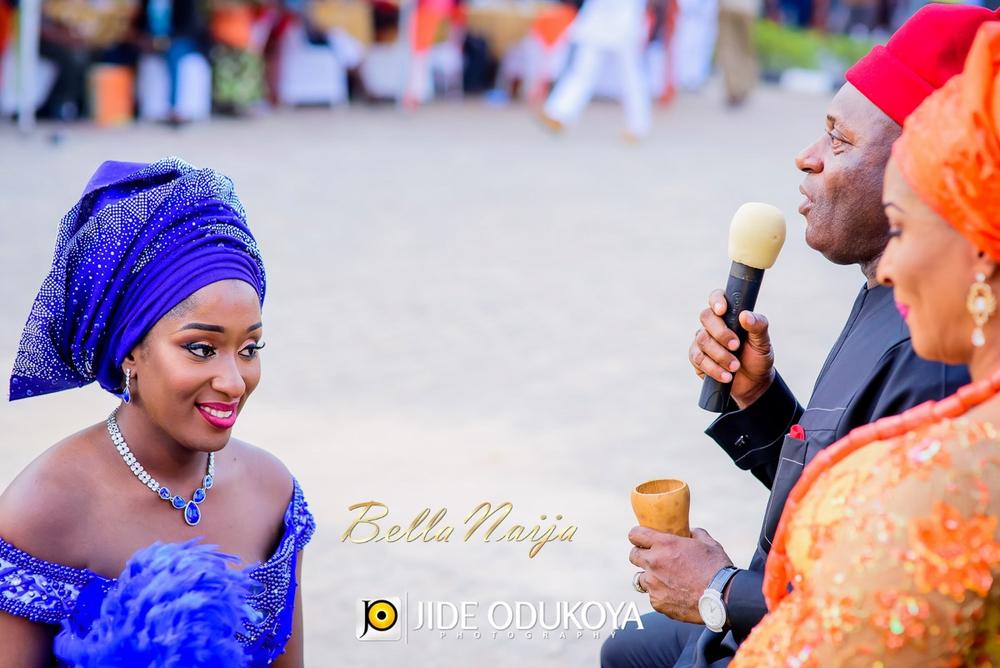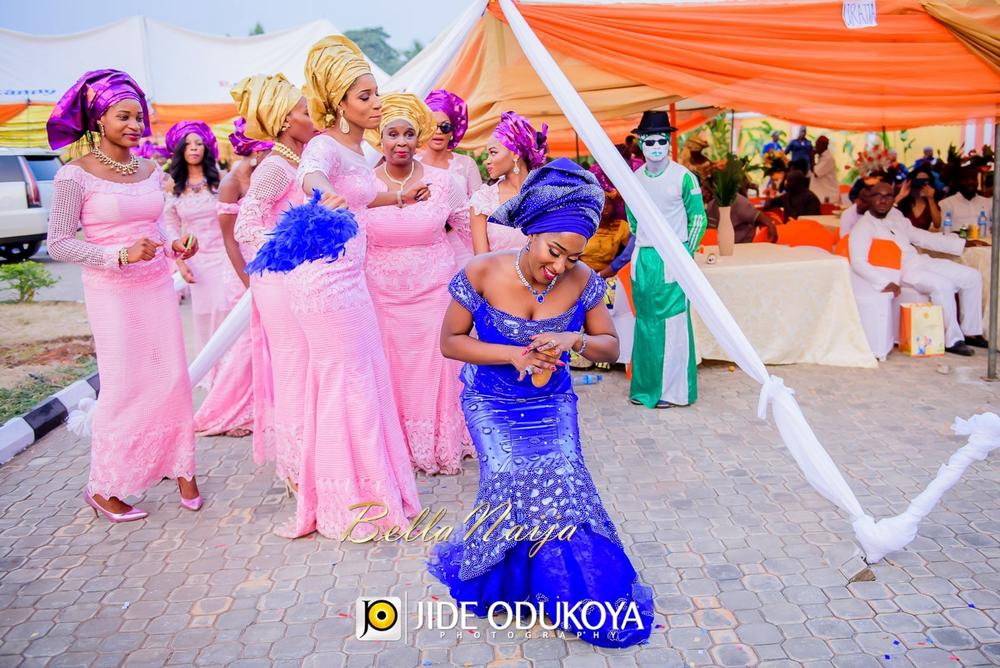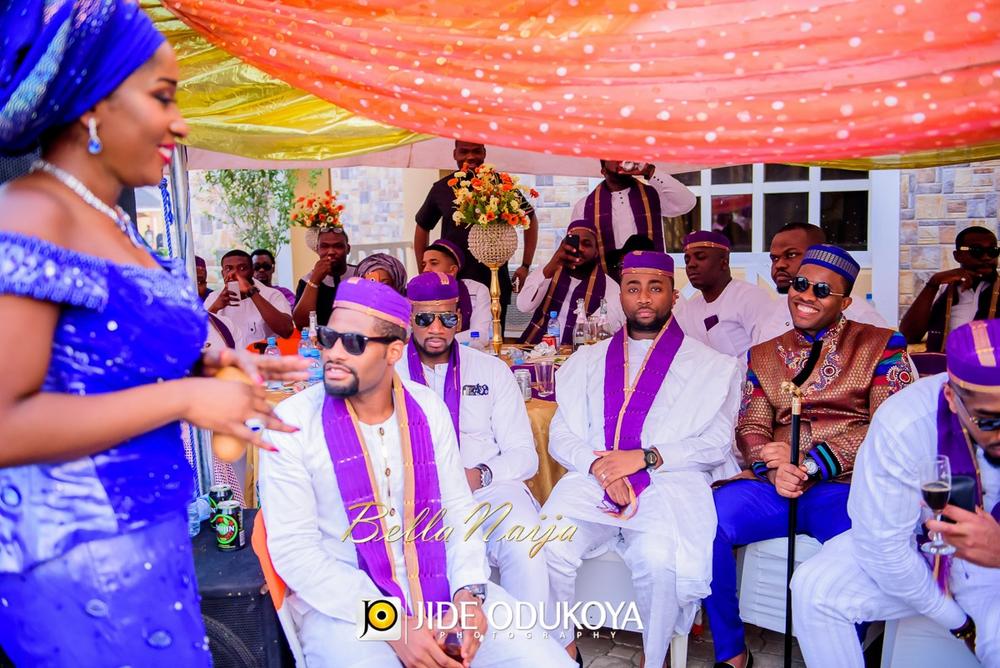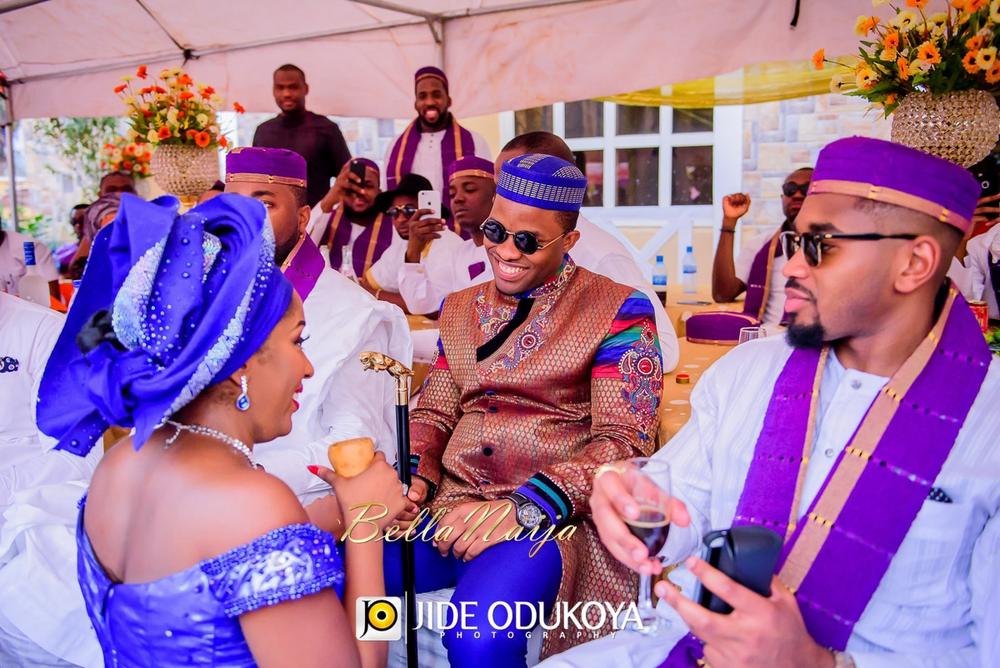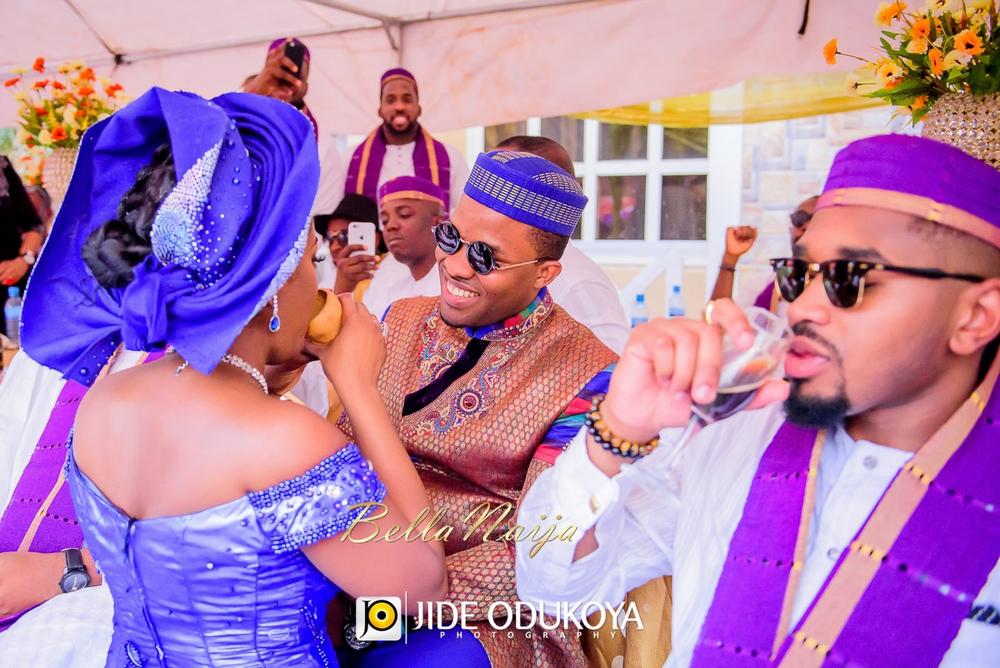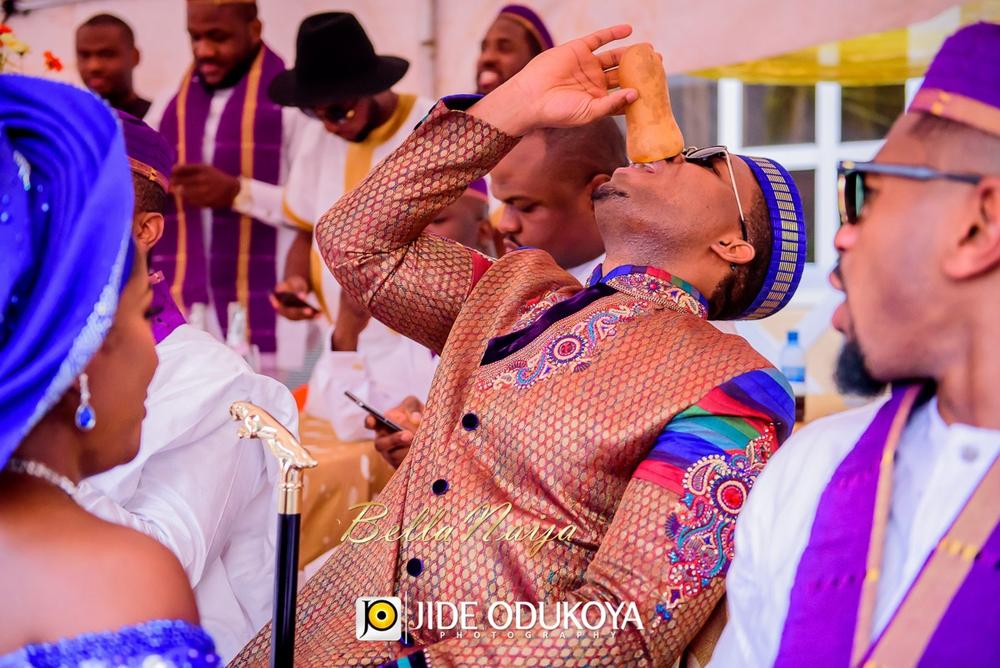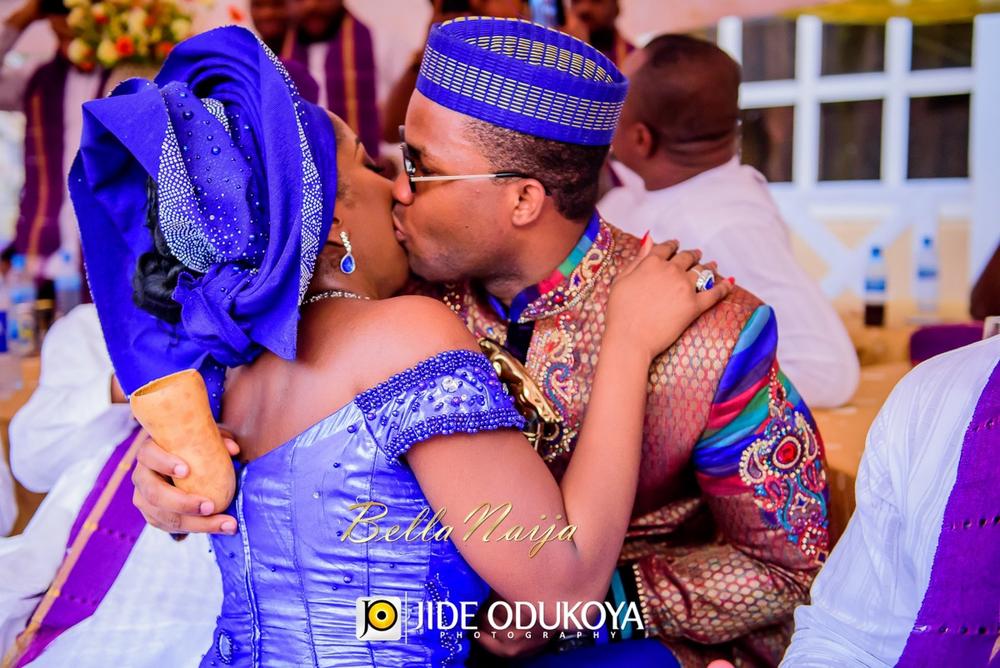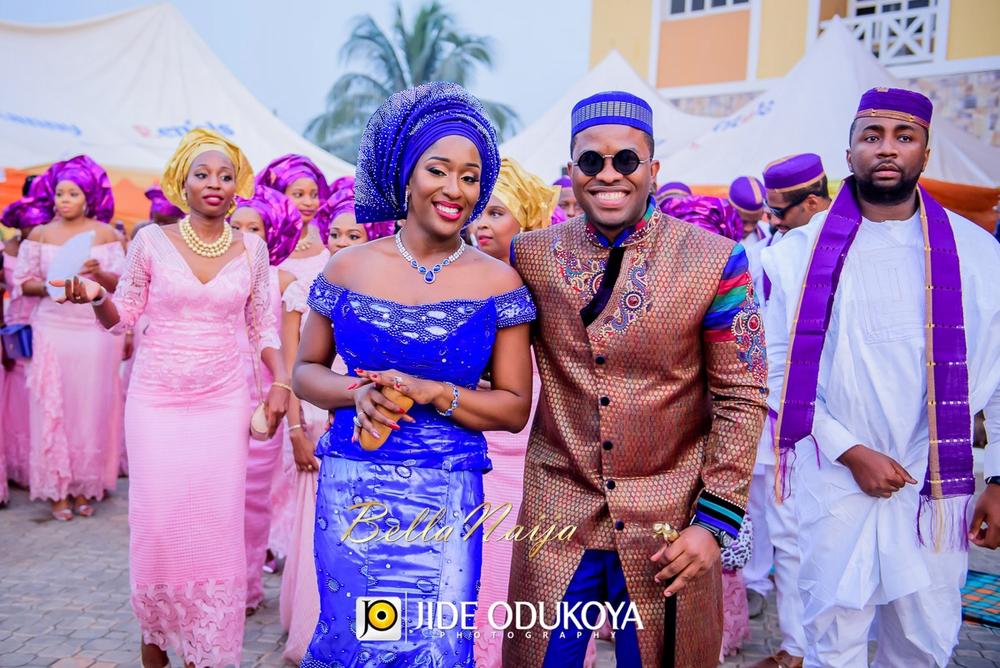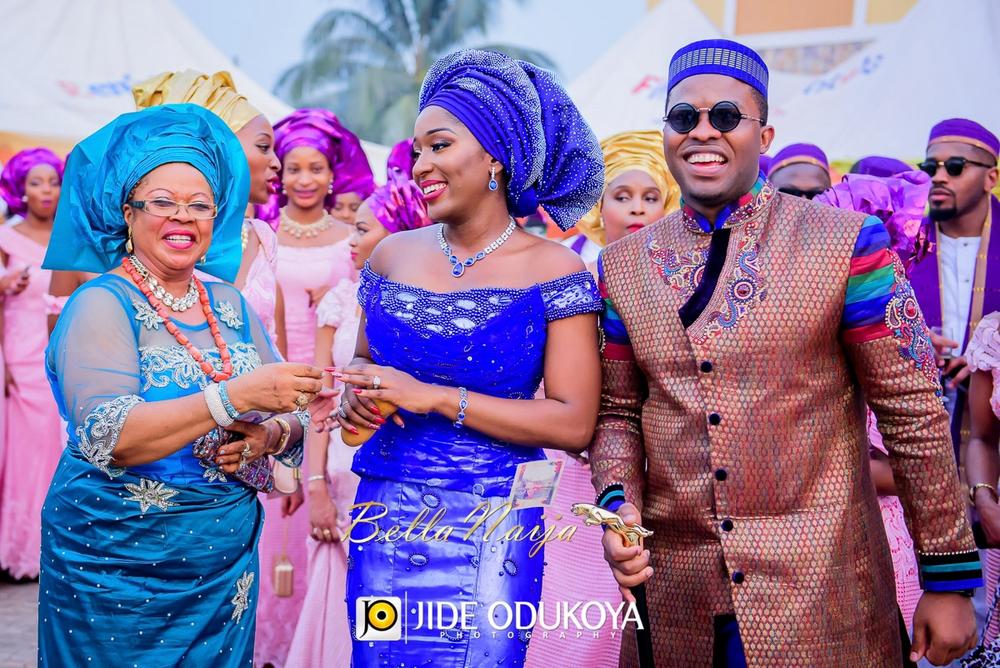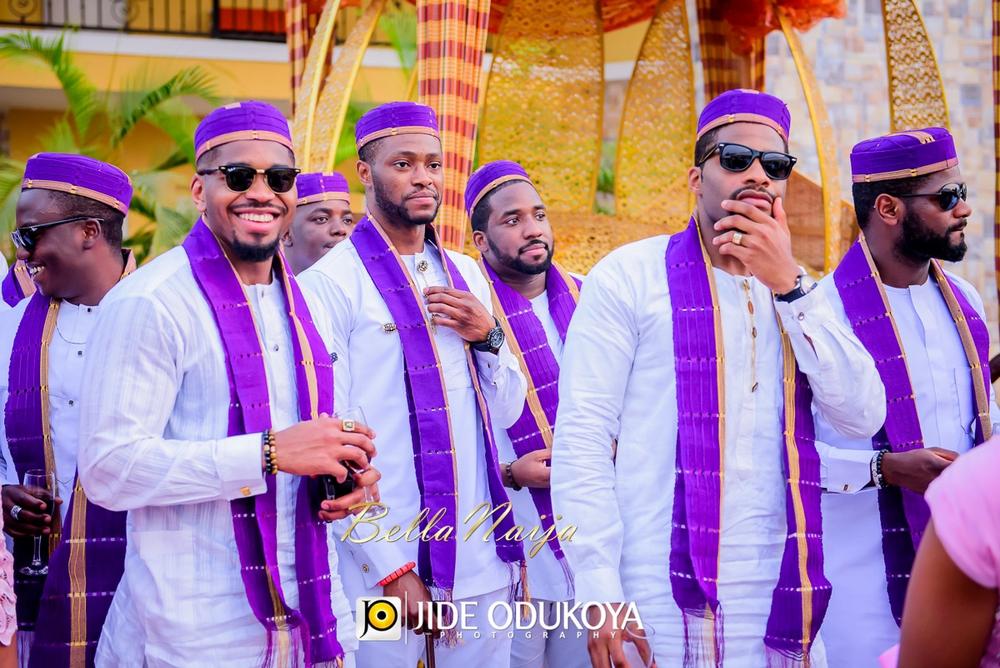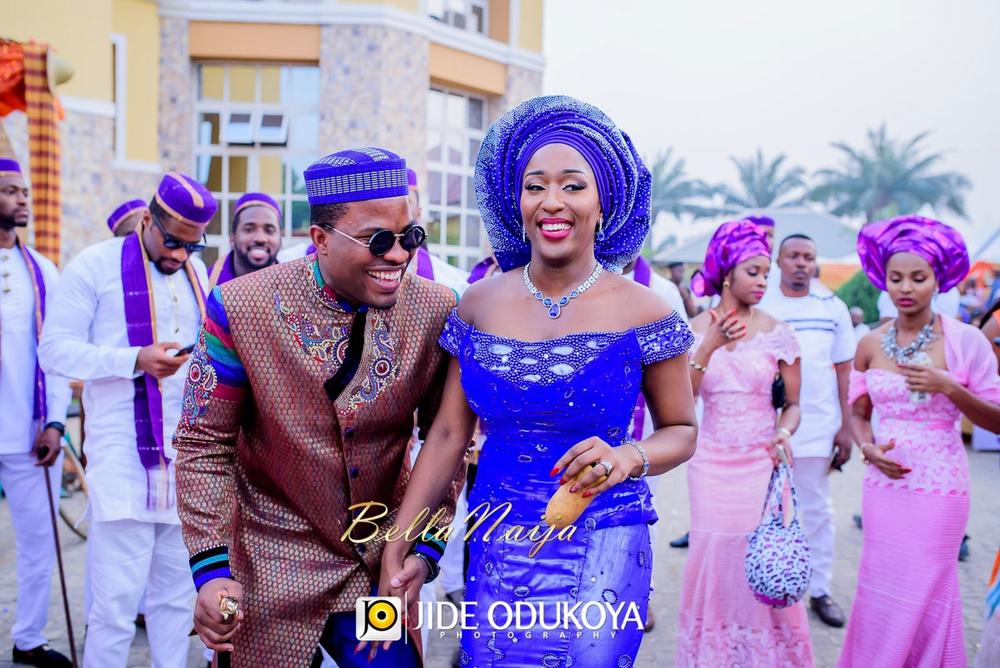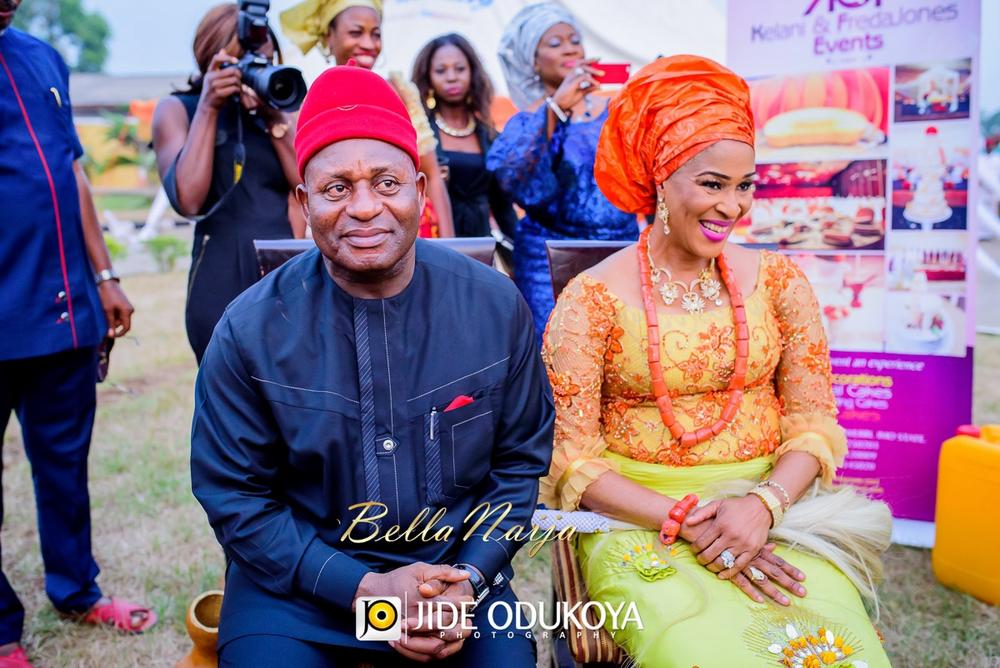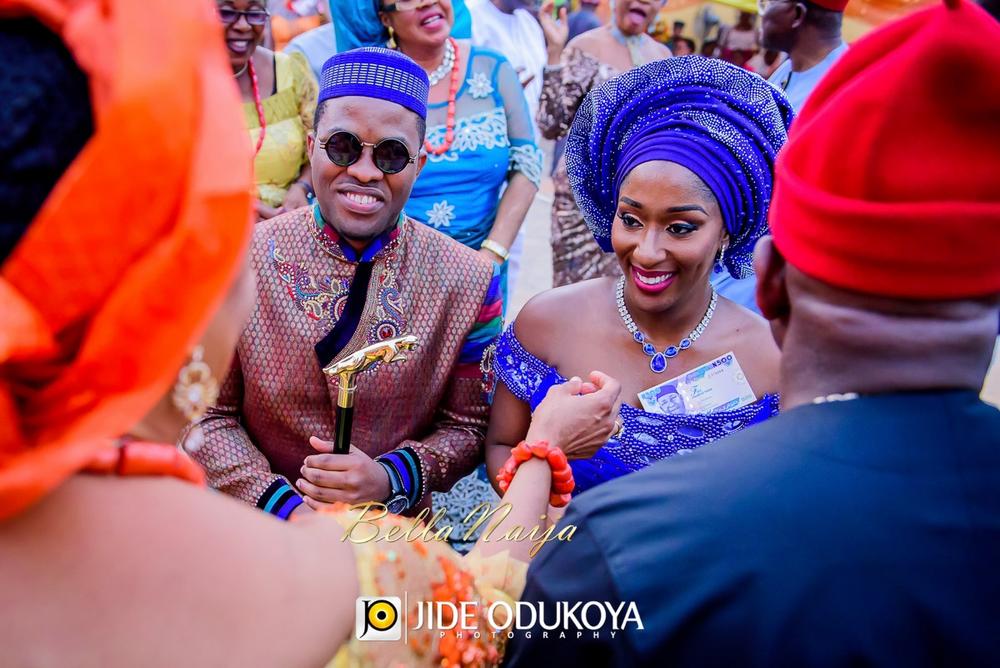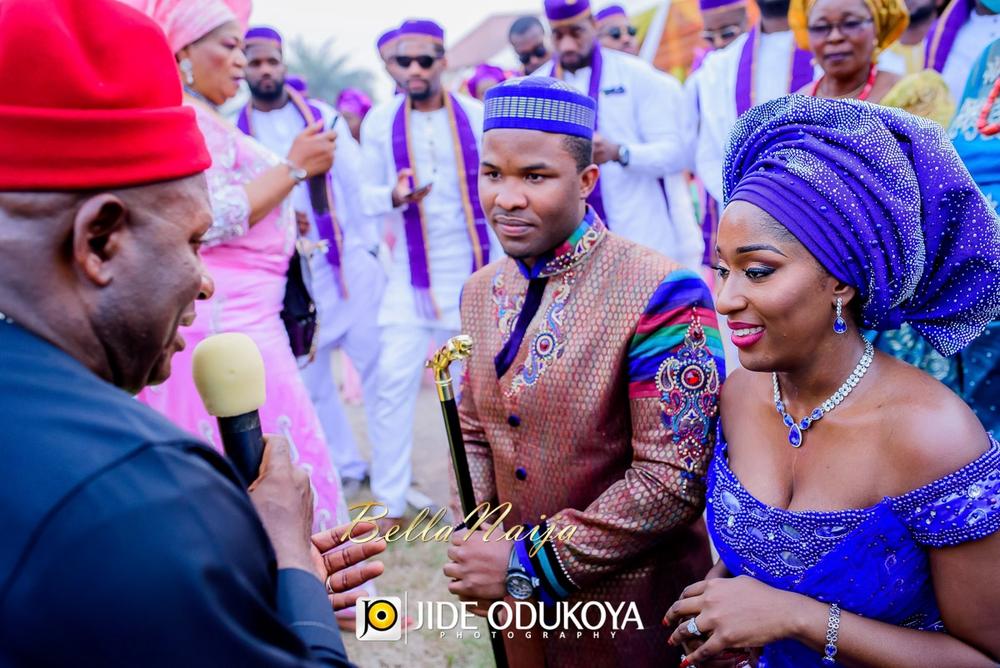 This was a very touching moment for the bride – she shares with us – 'my dad said "I'm not meant to do this but in this day and age women must say their own. And since Megan and her mum are so close let me let her say something." Then she put our hands together and started praying. I couldn't hold back the tears…'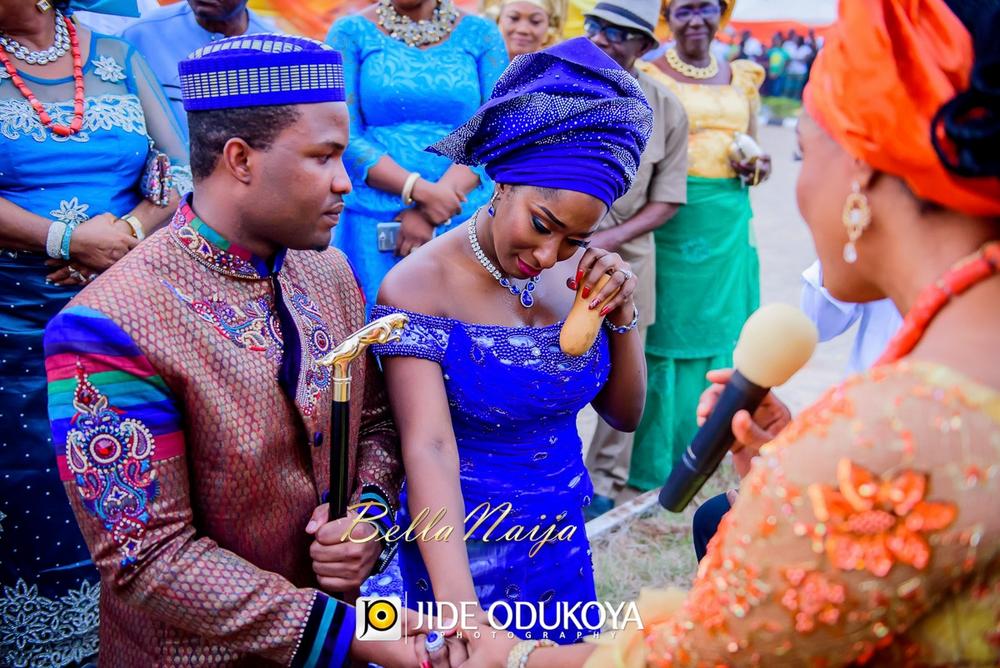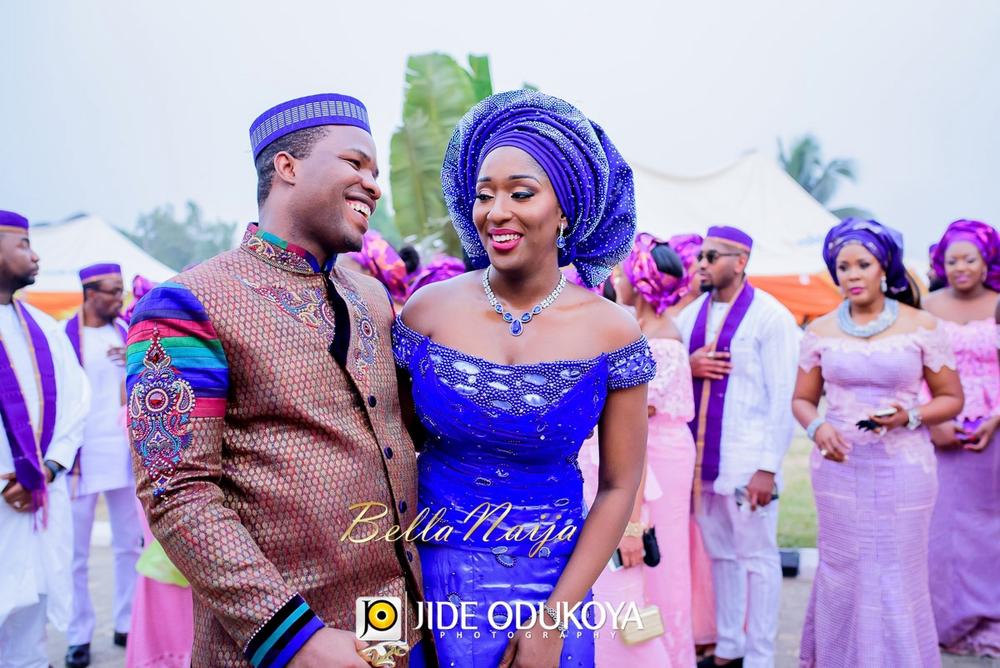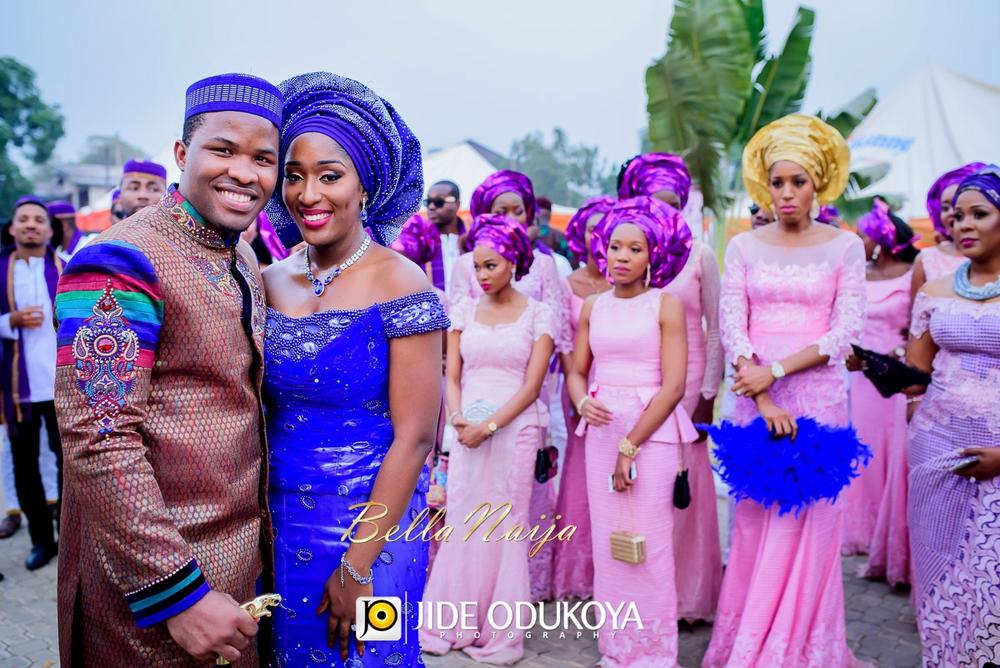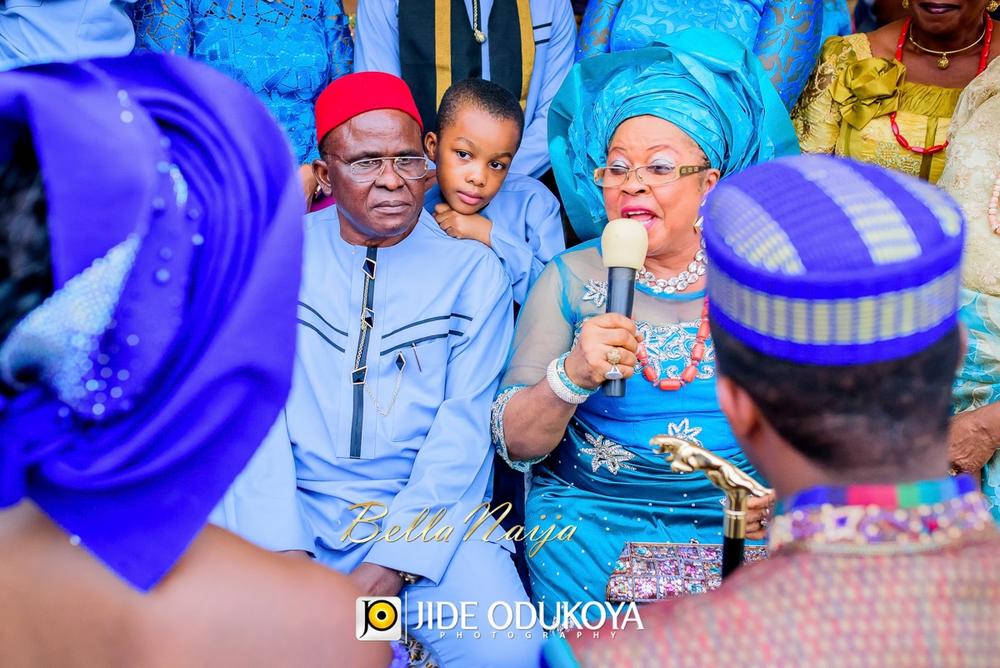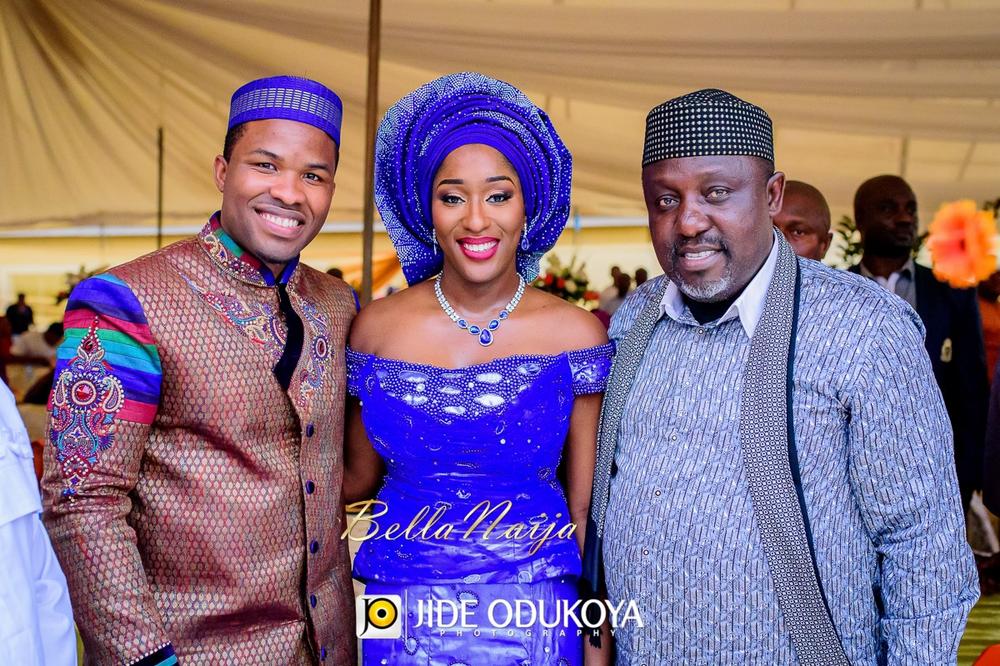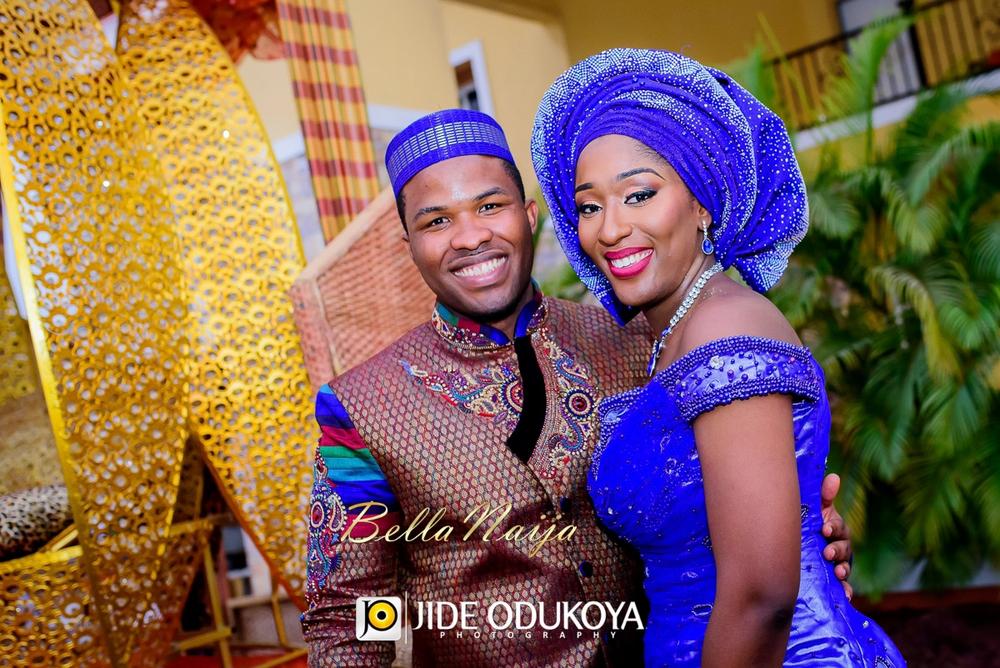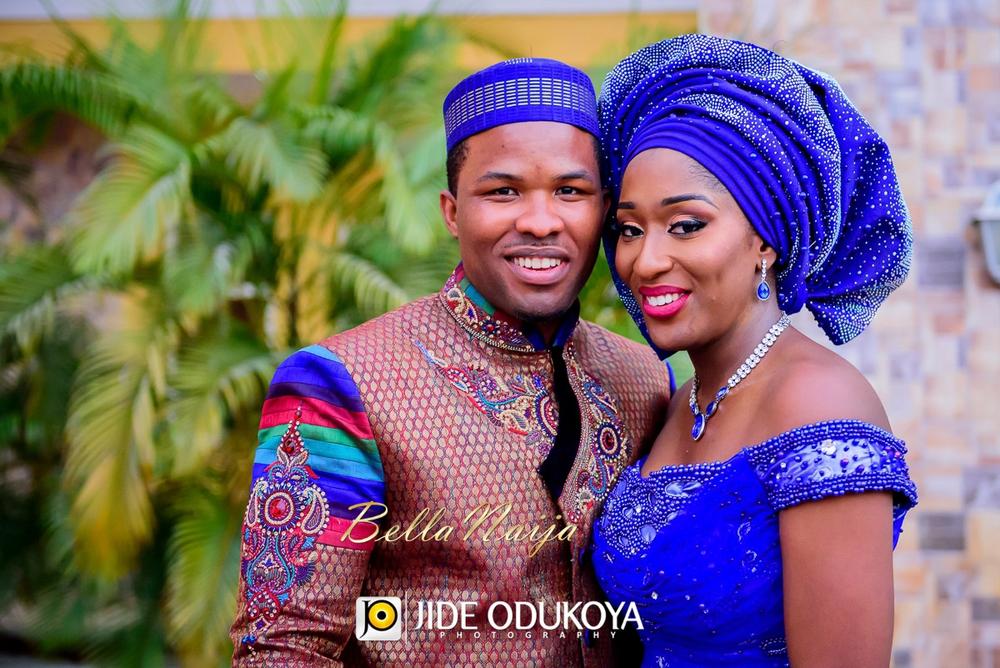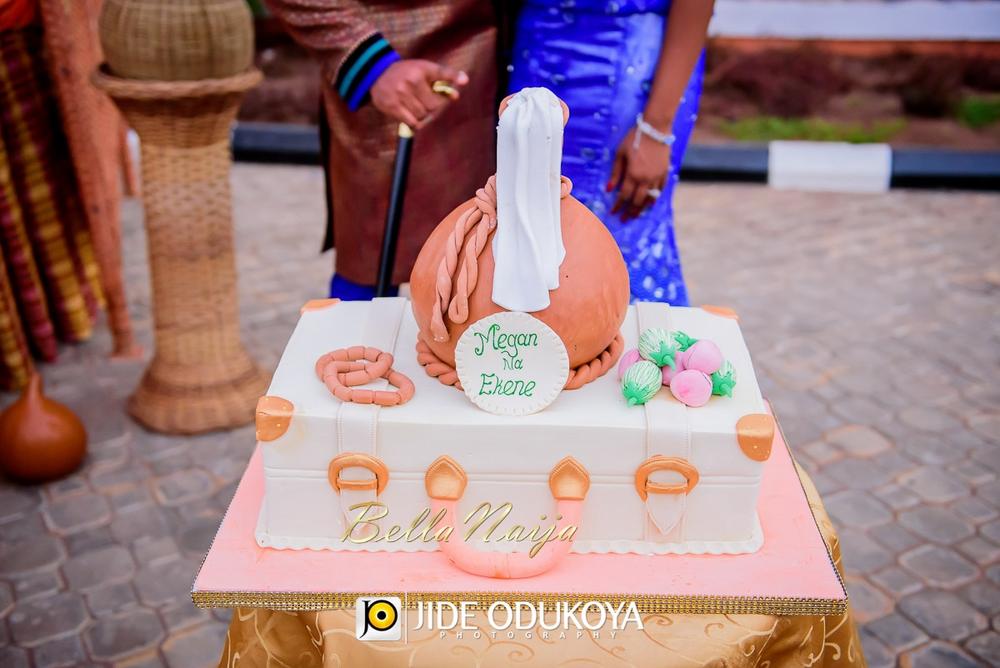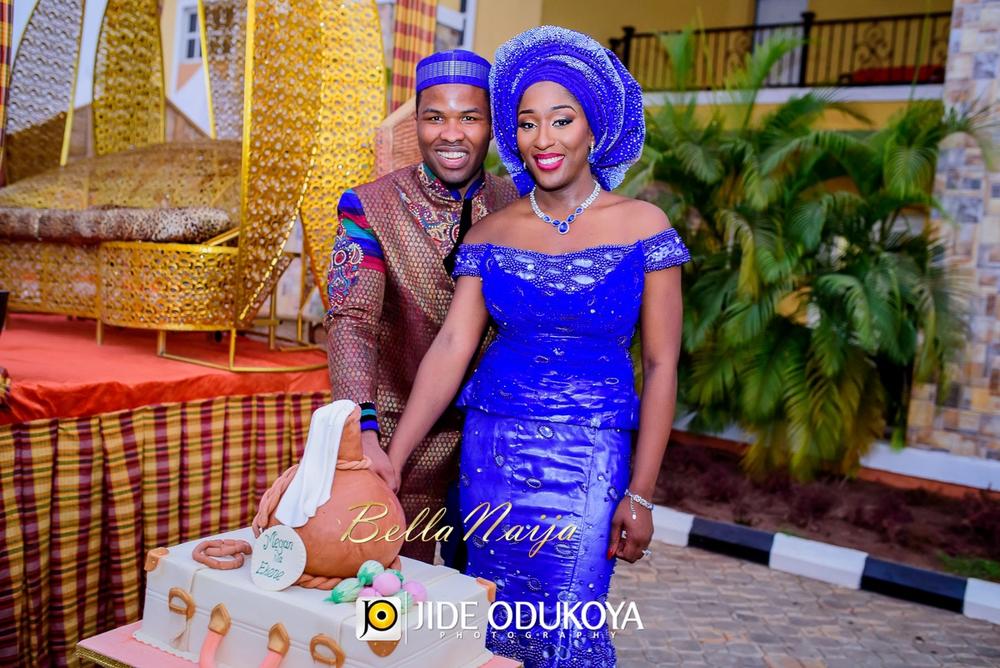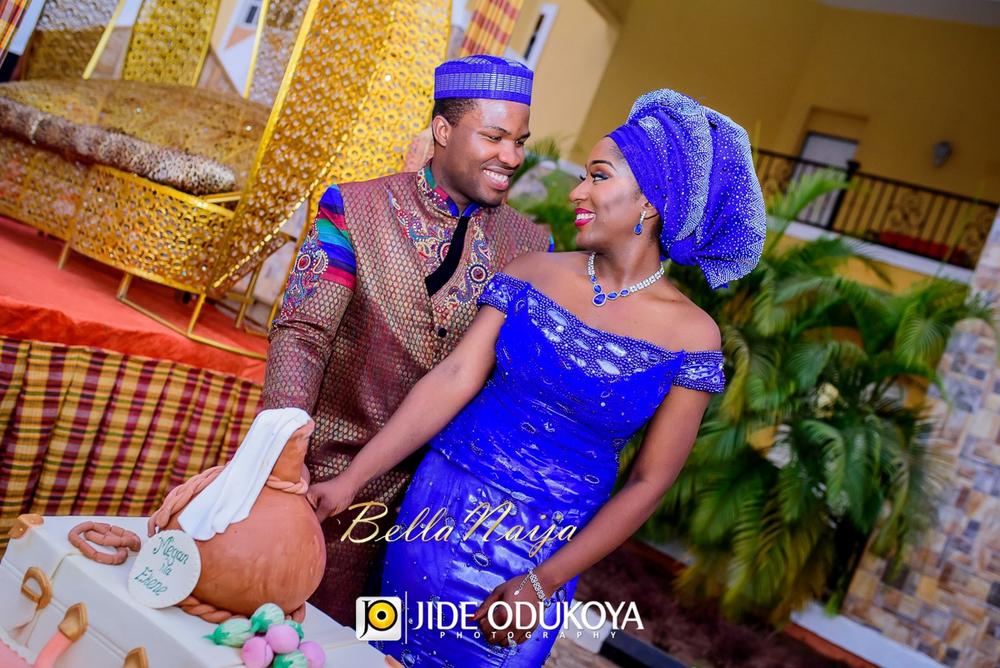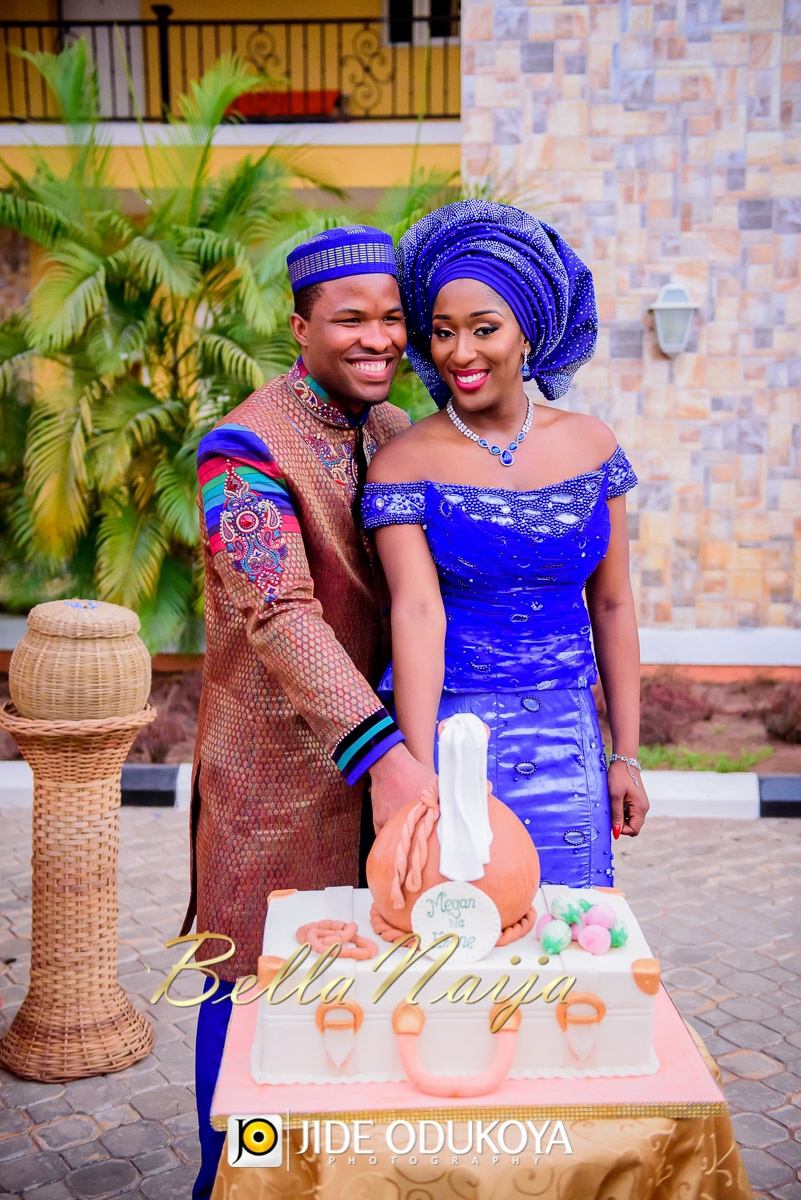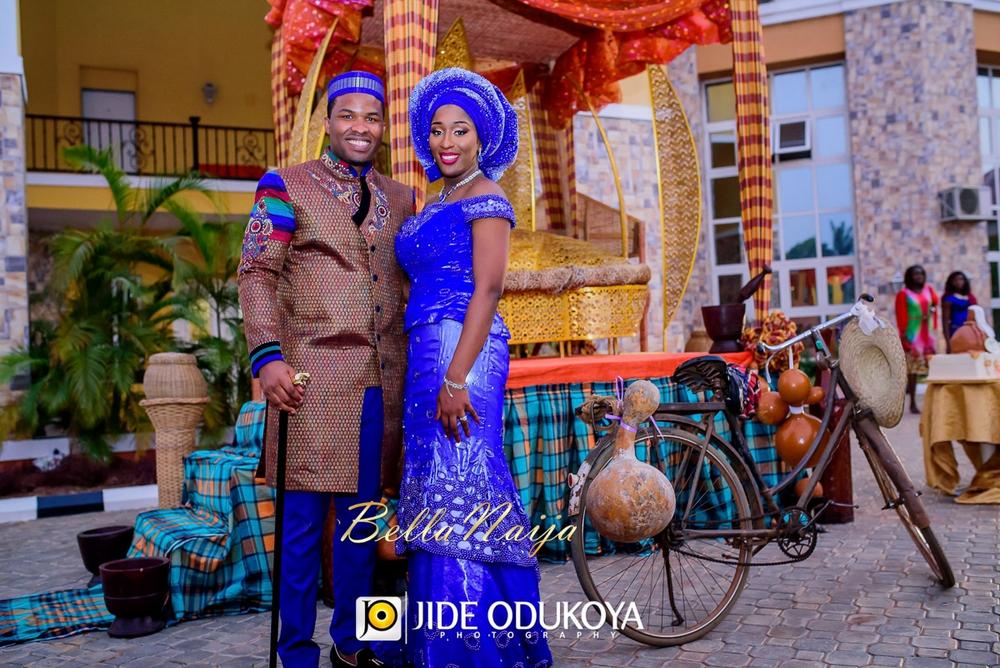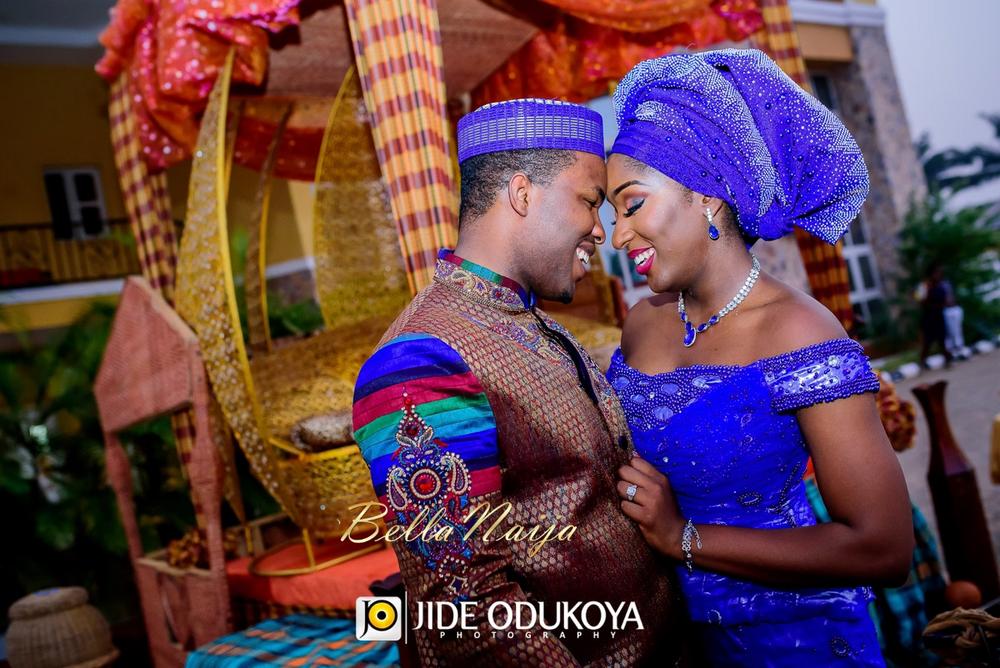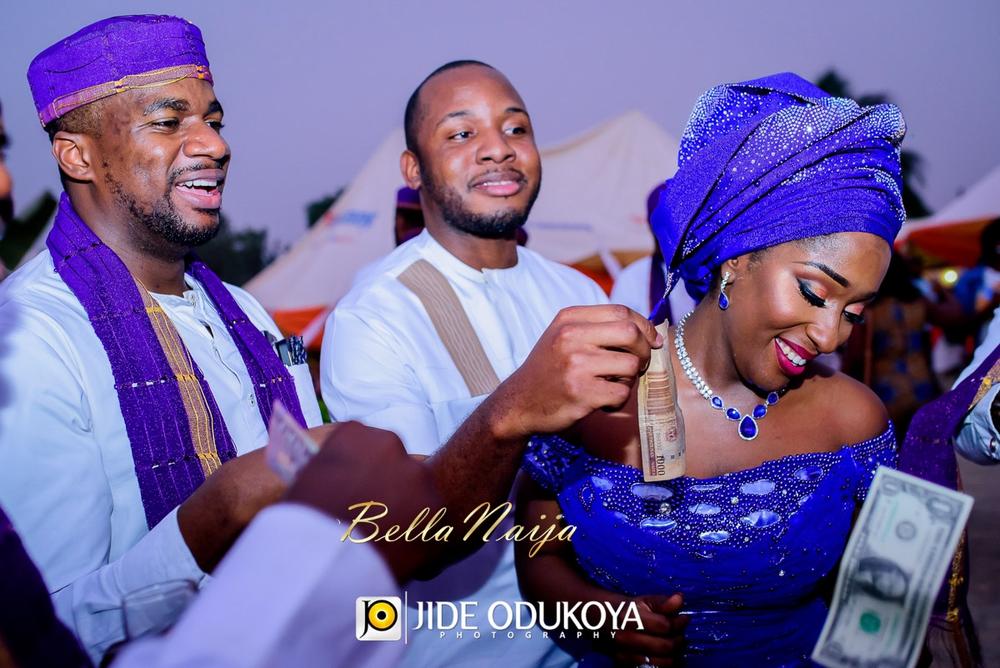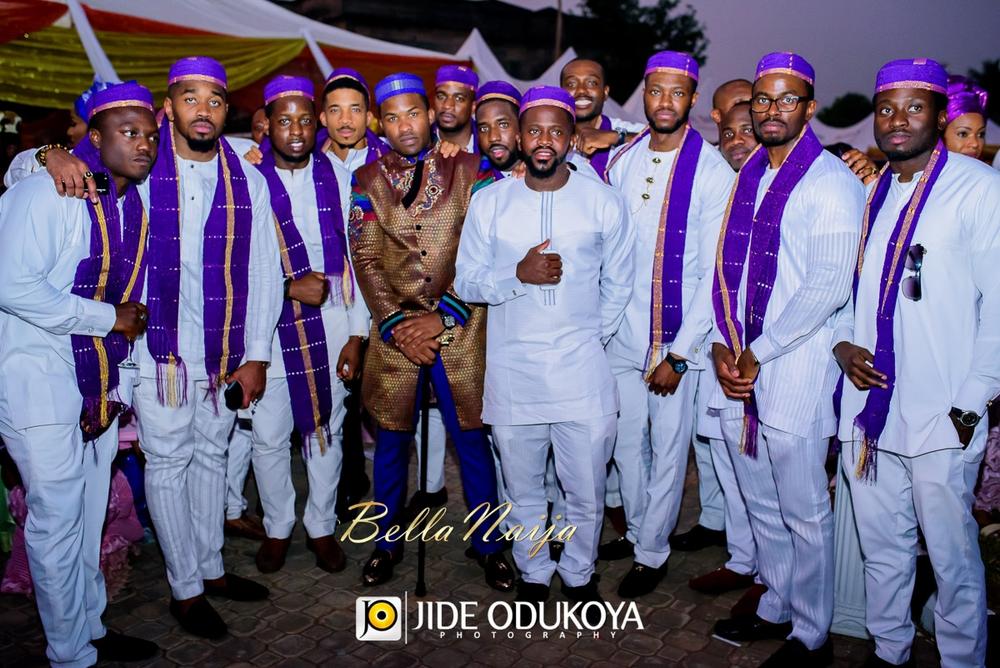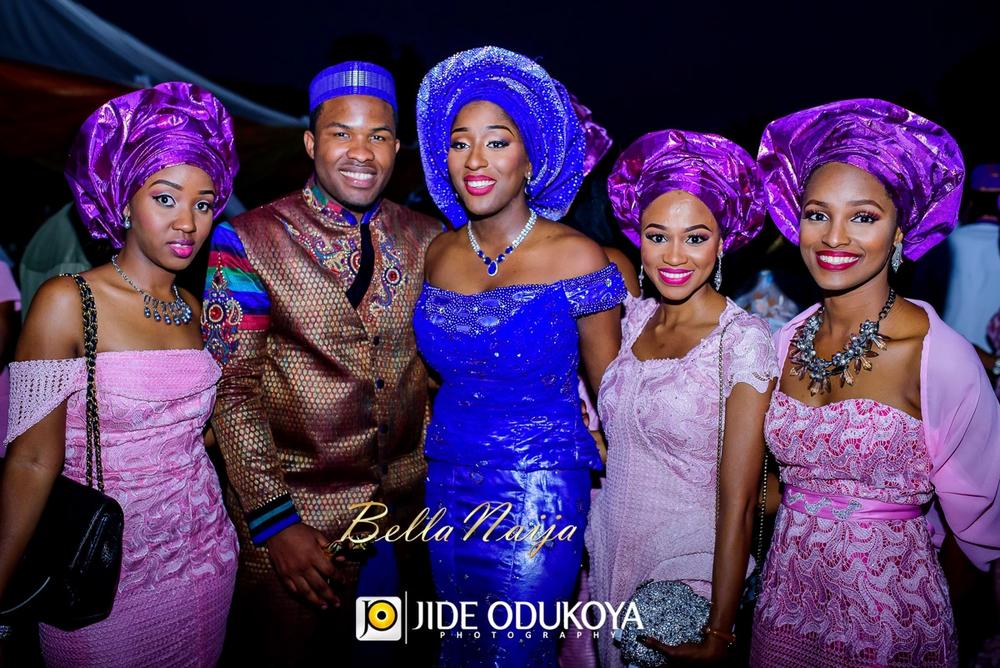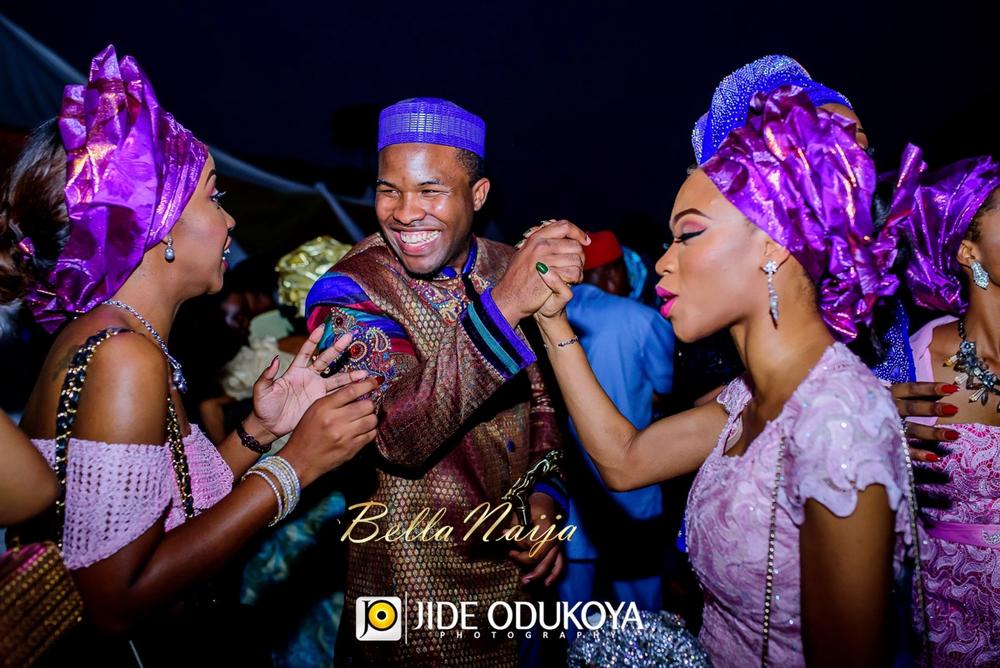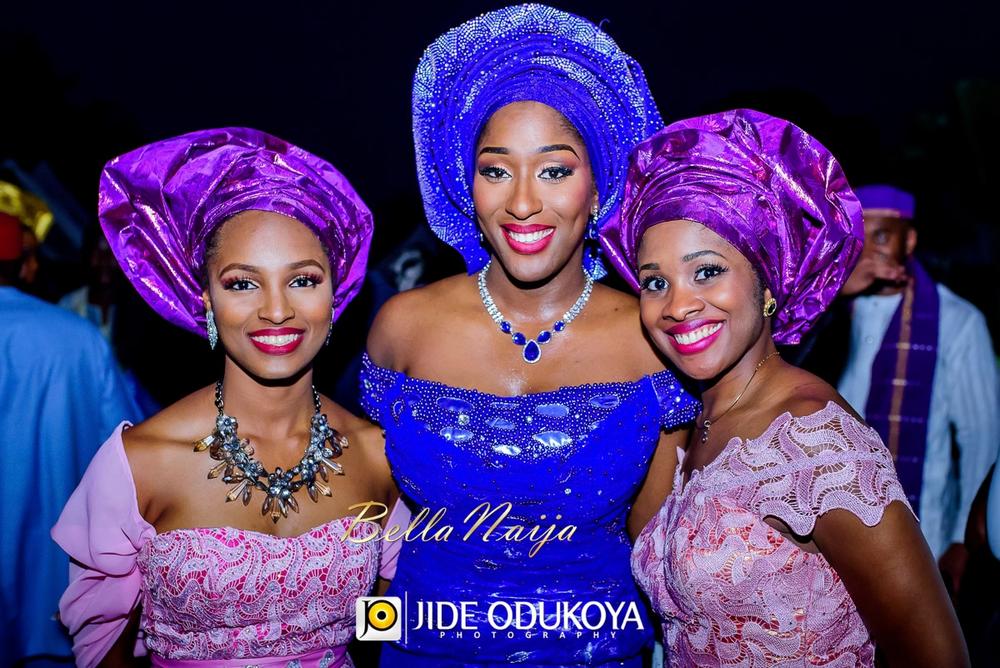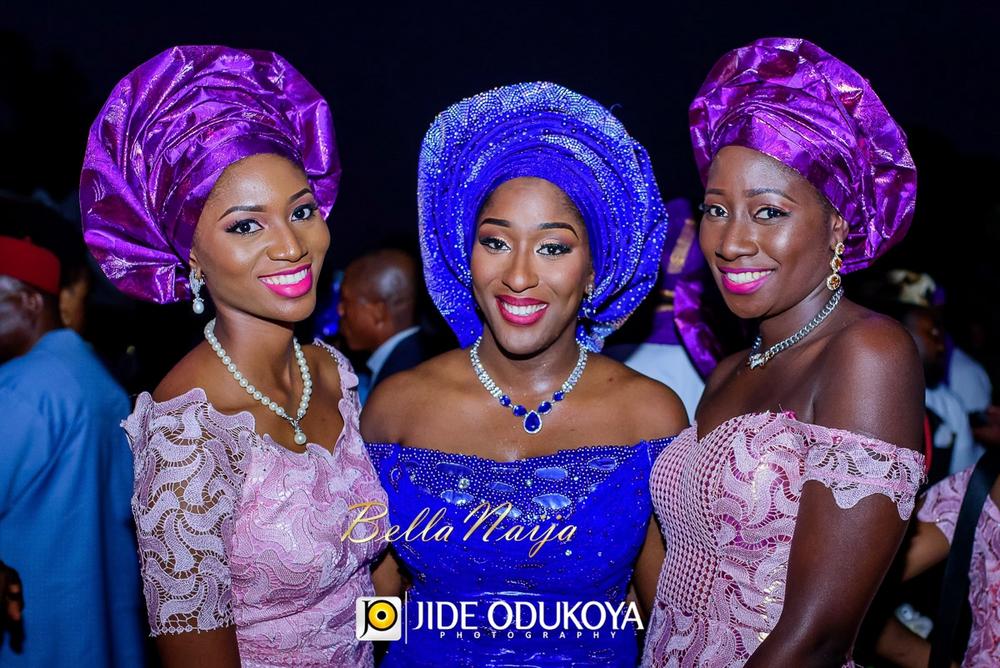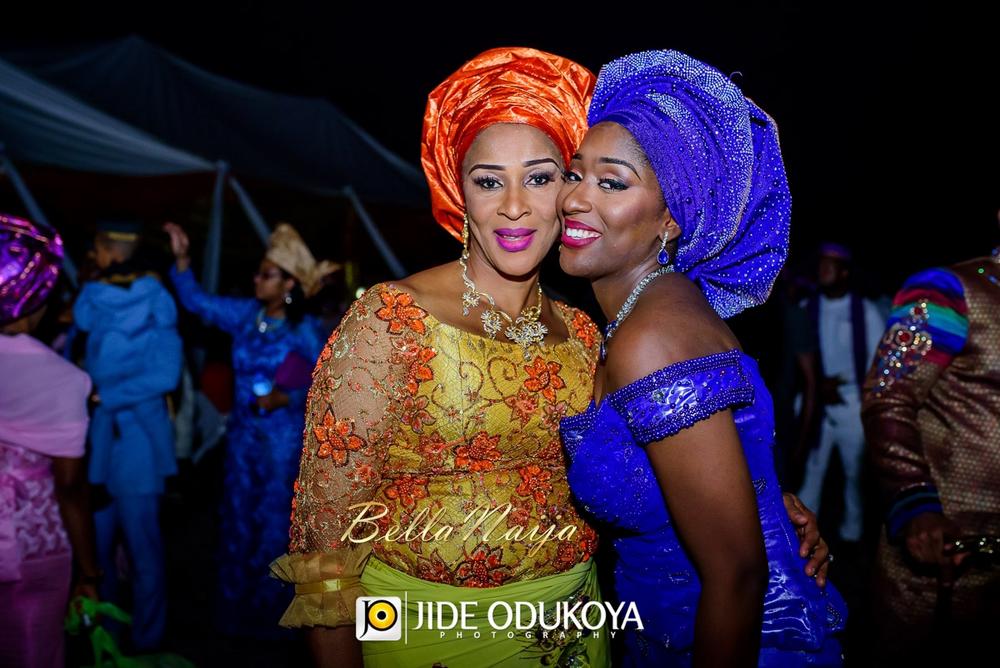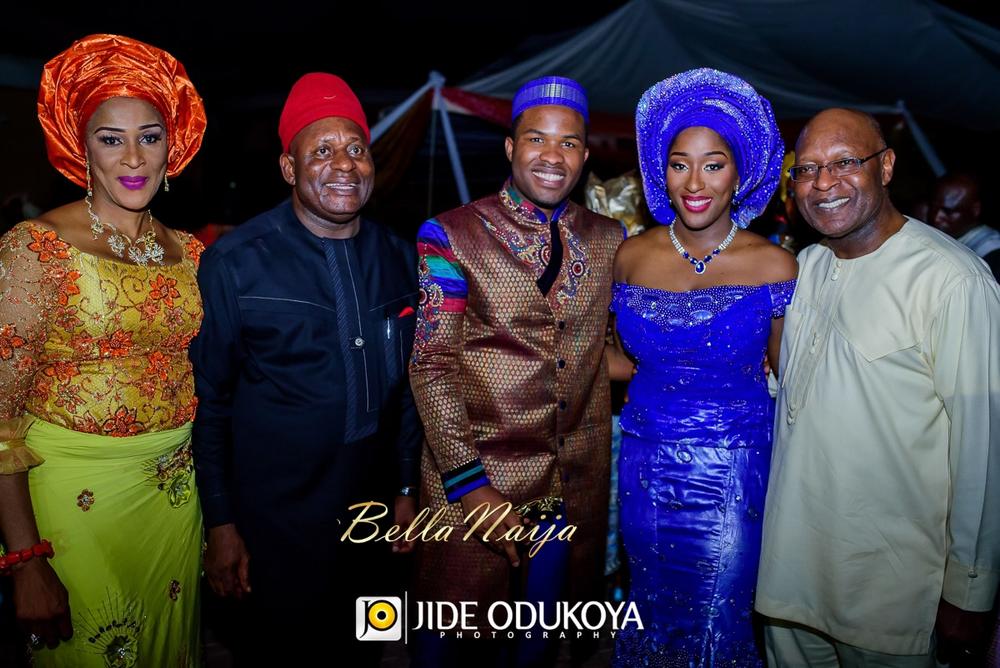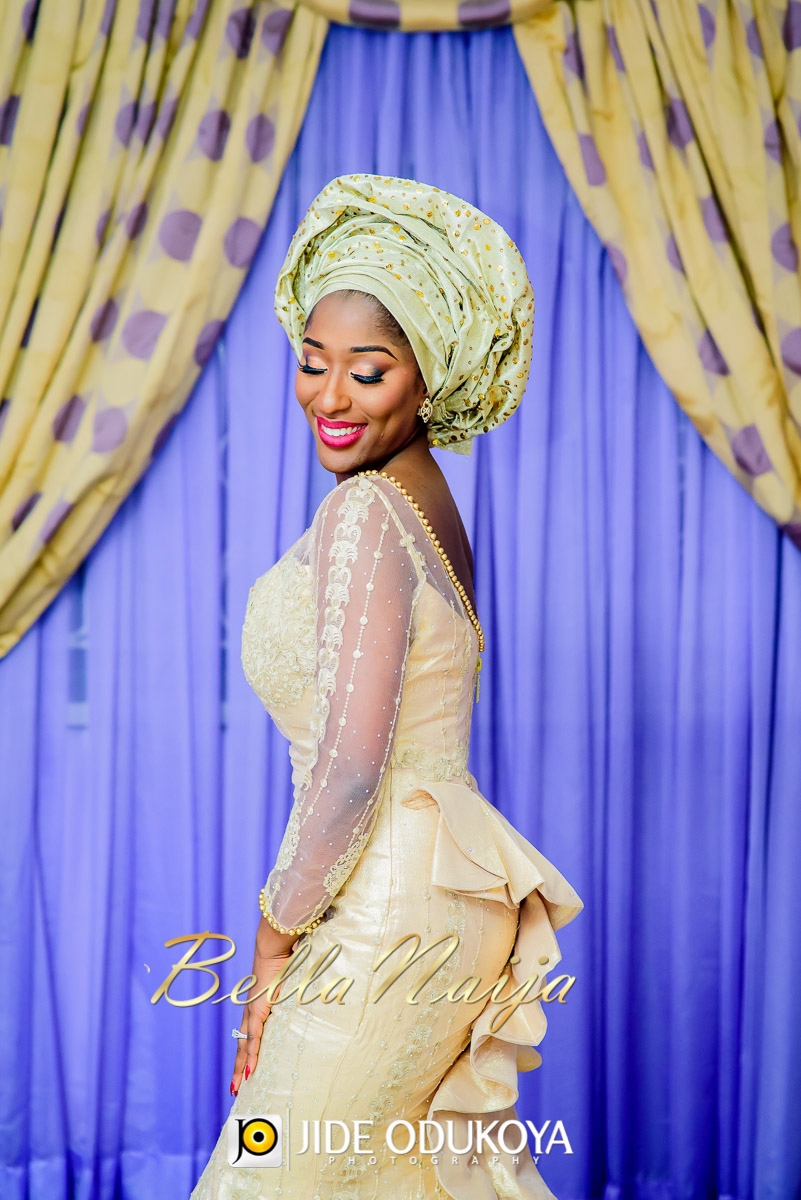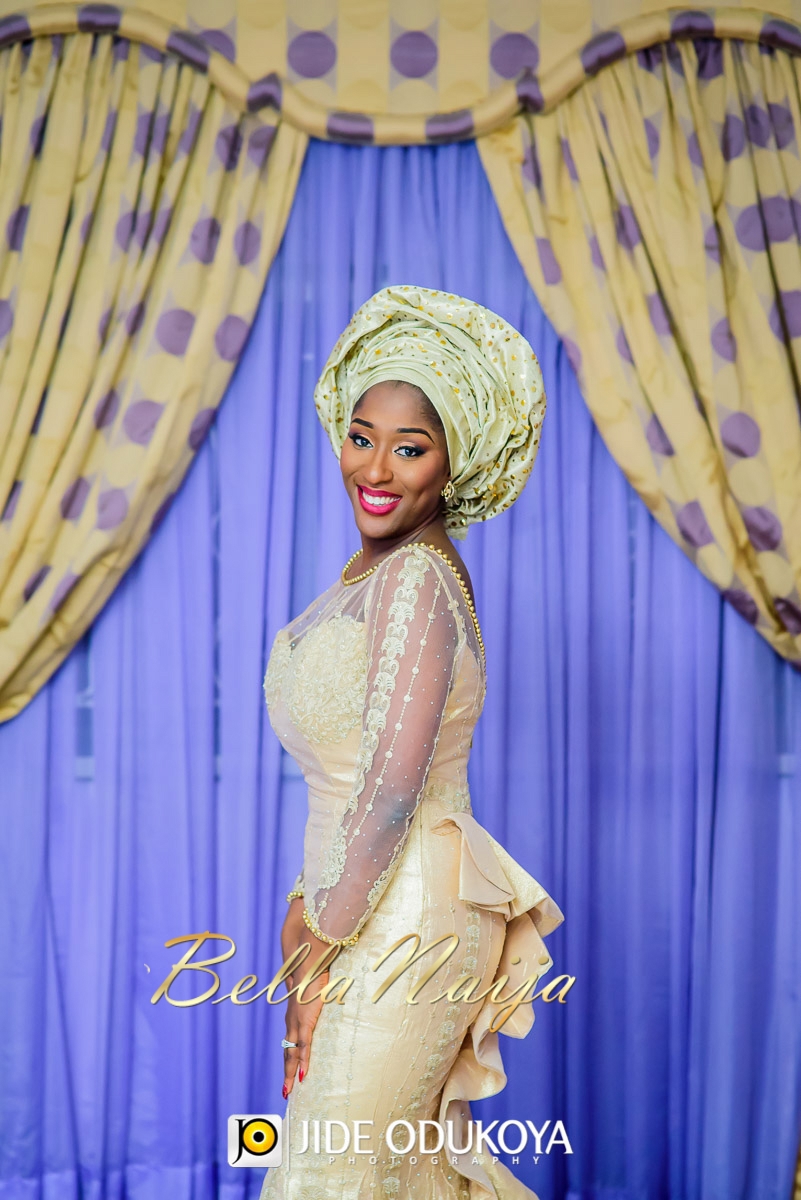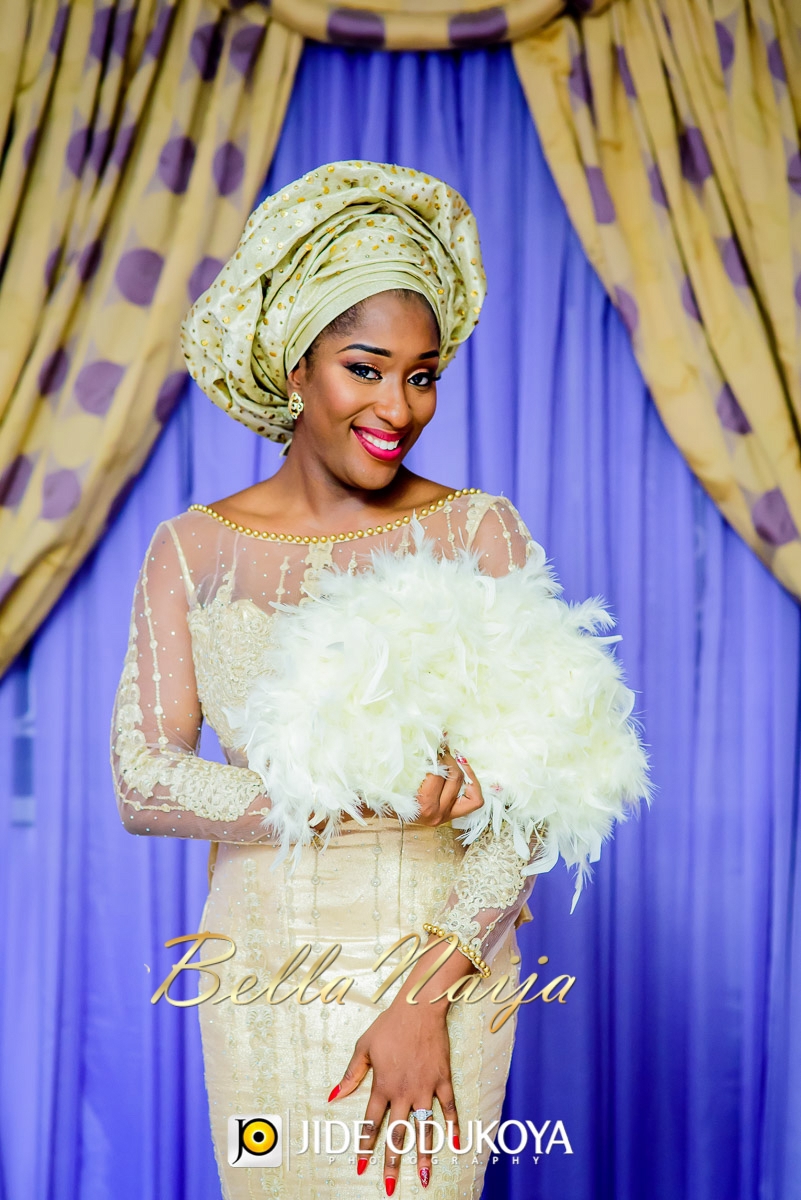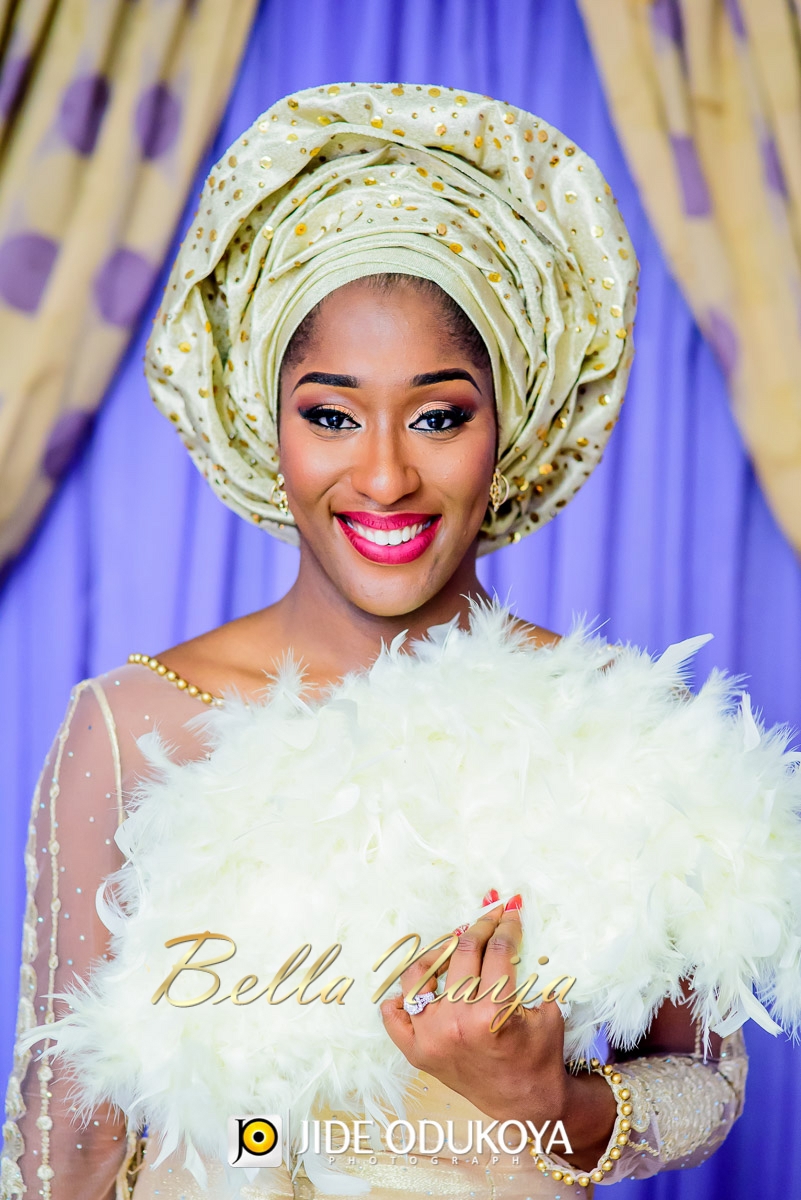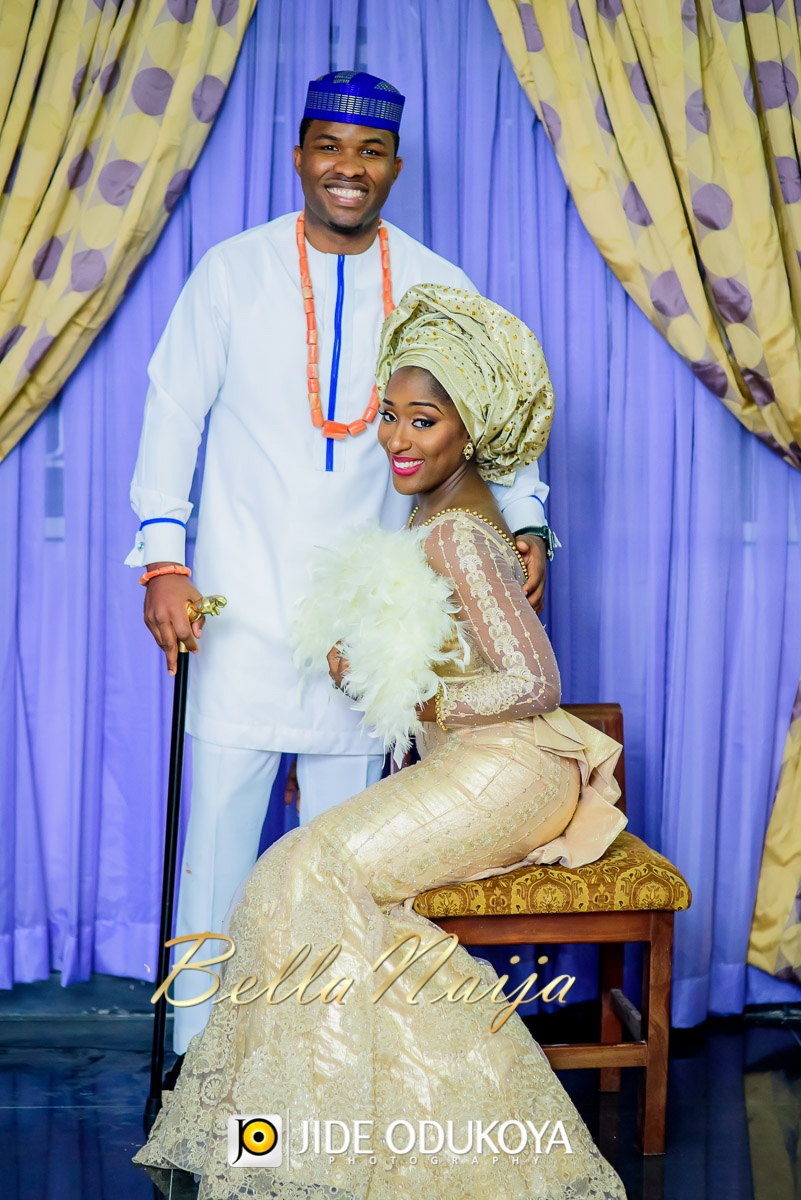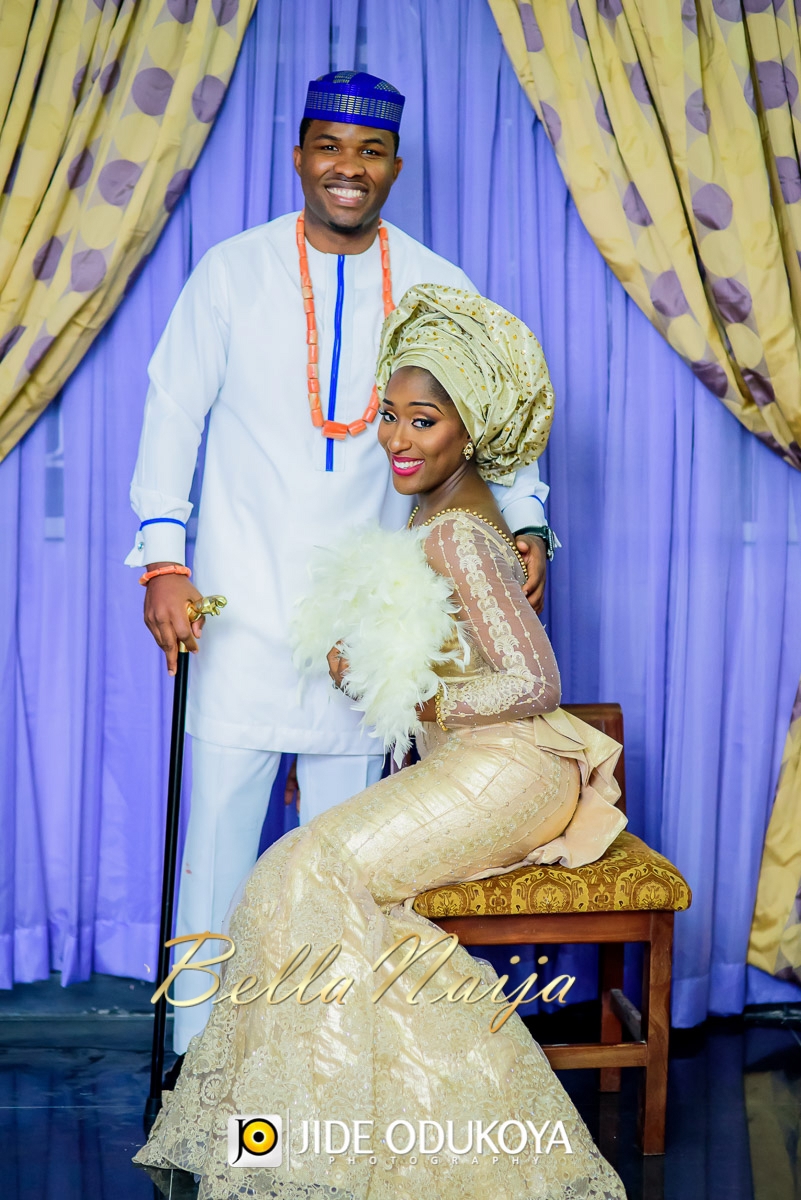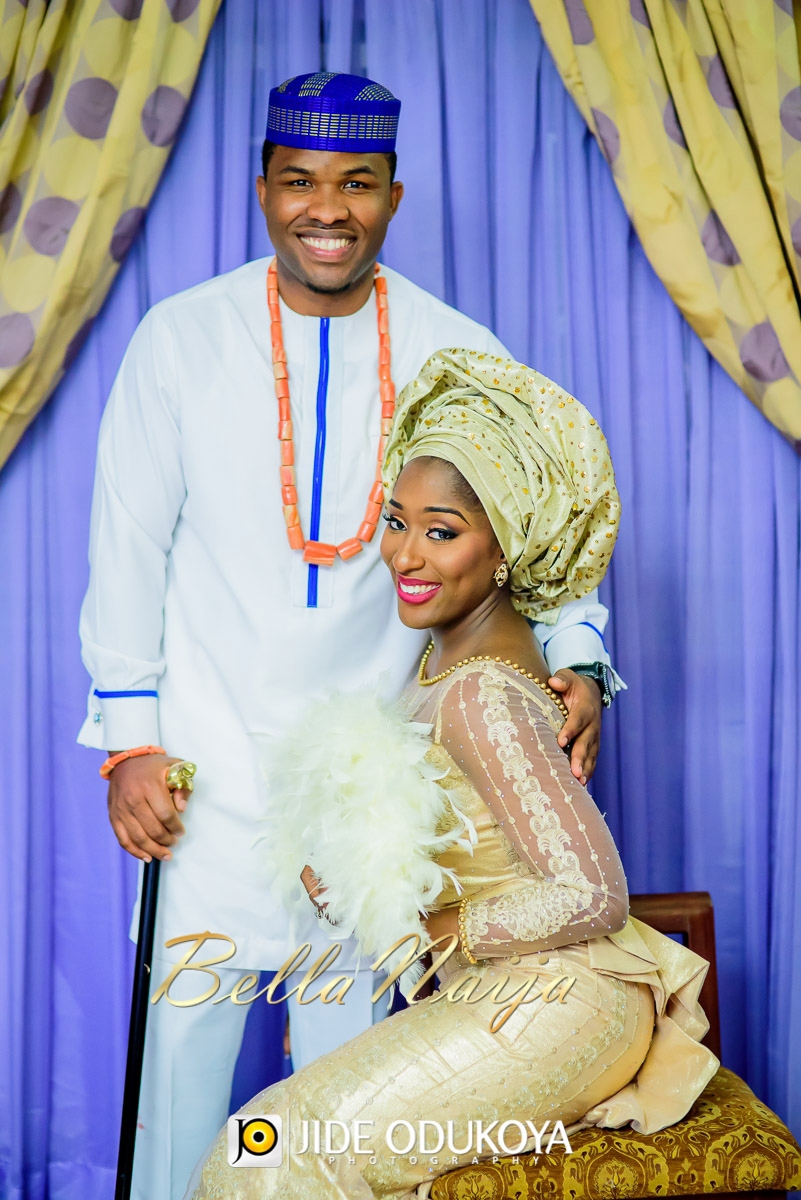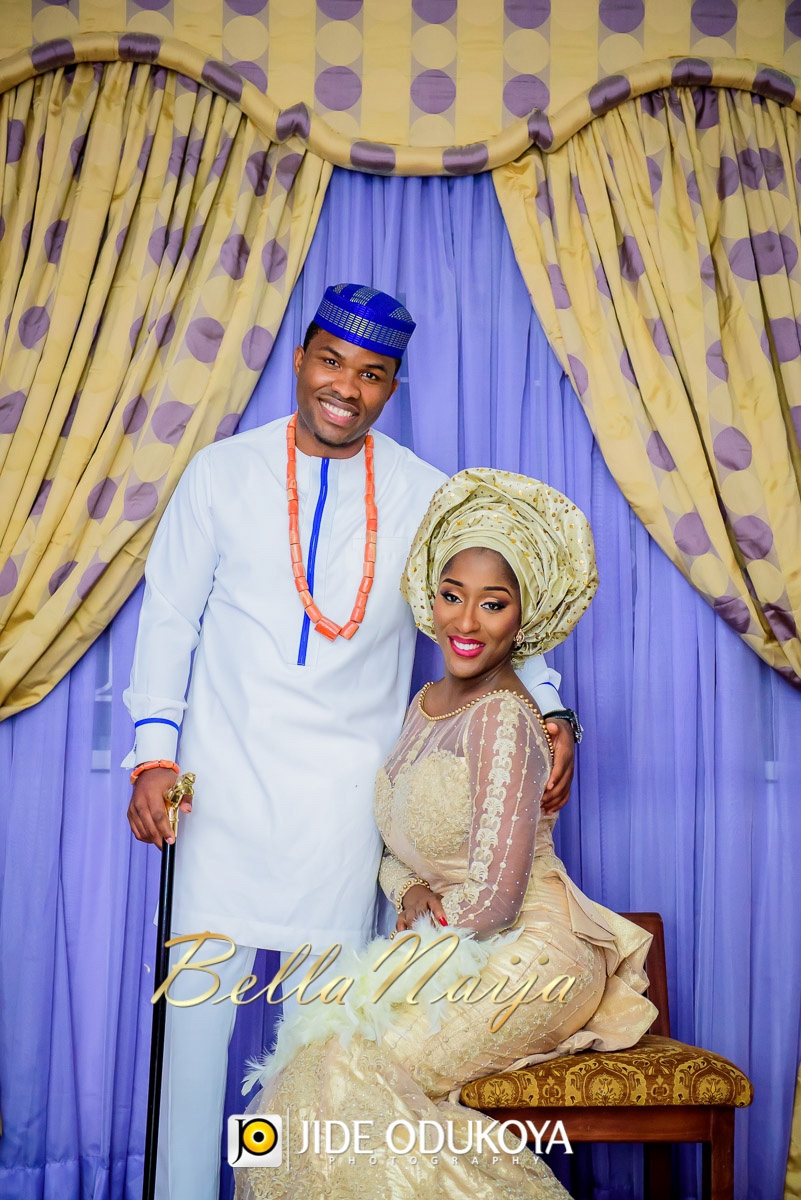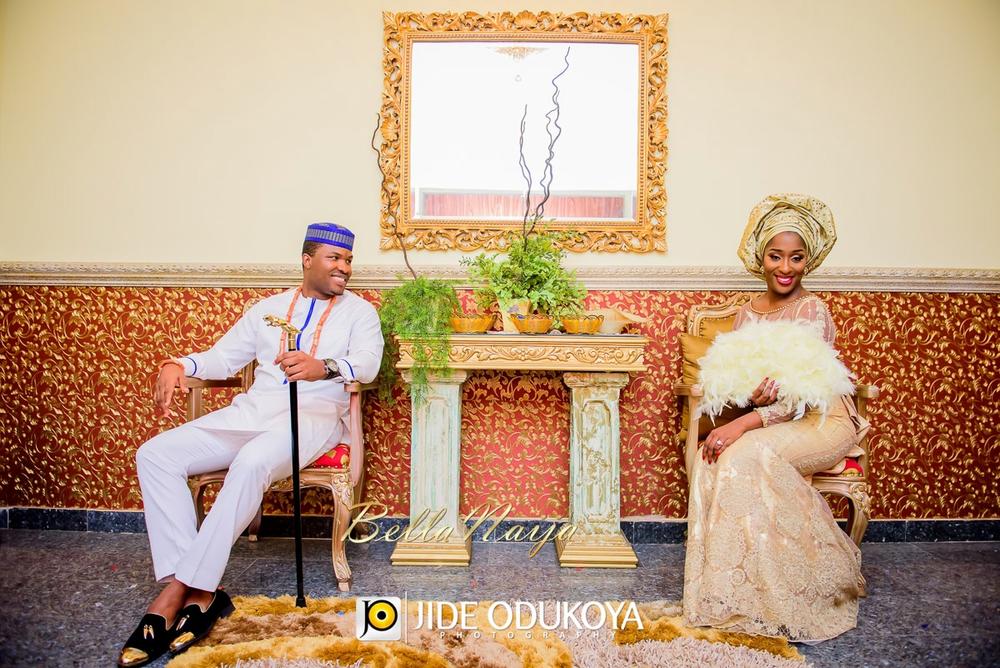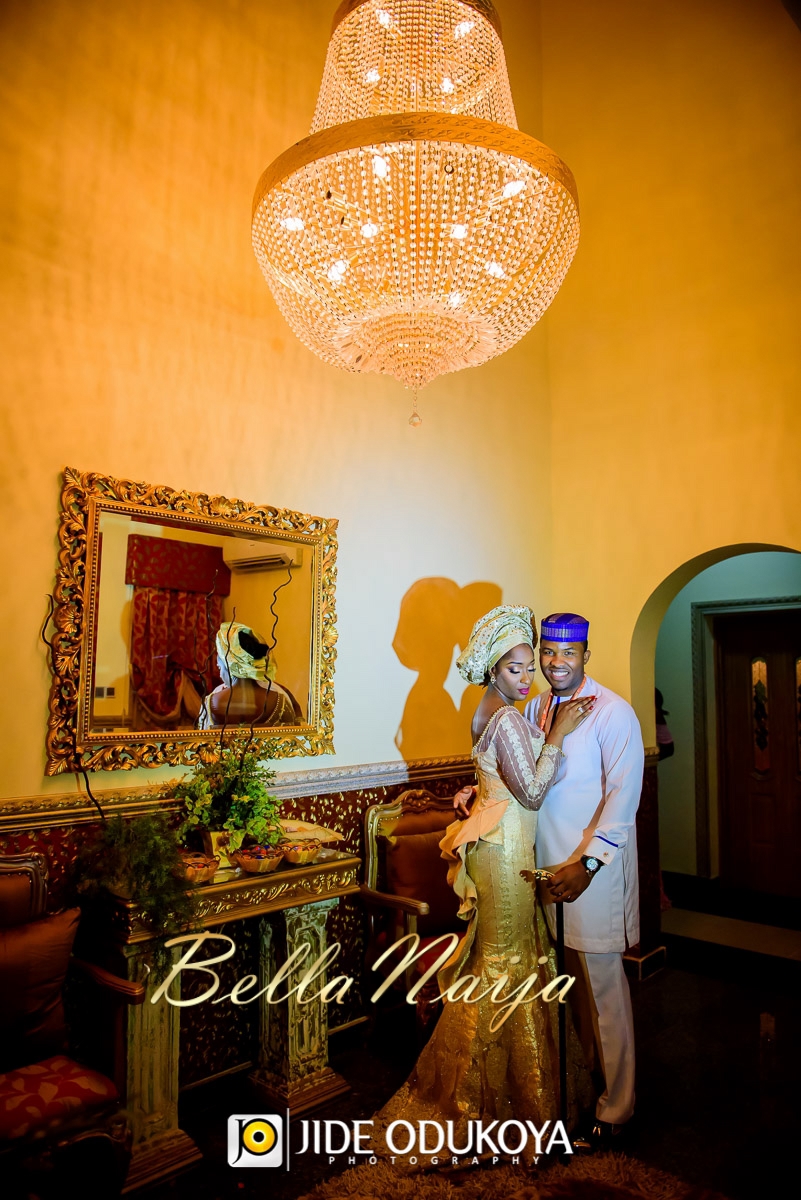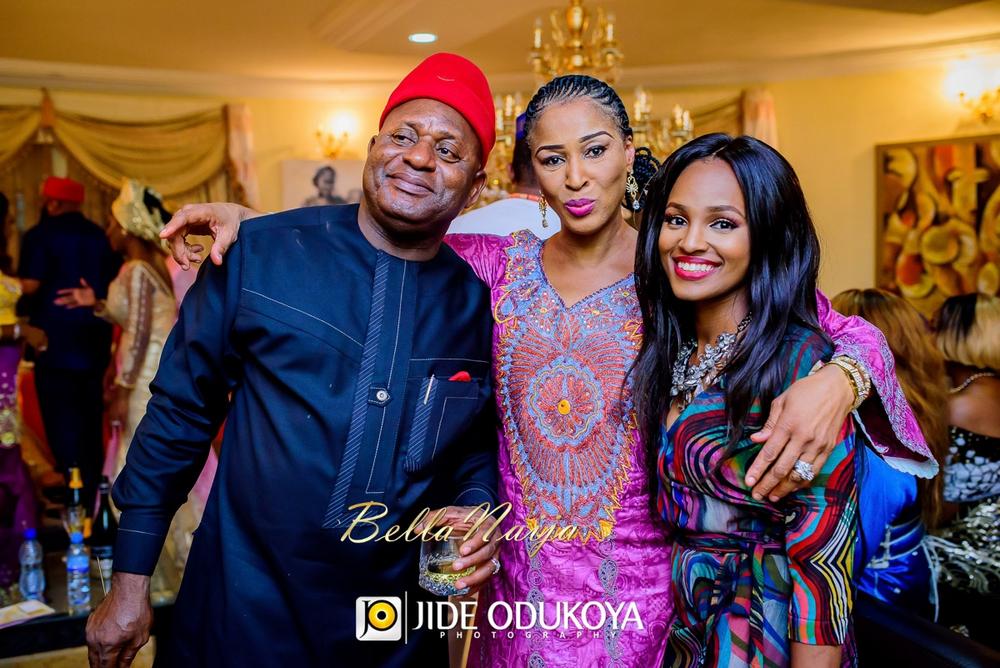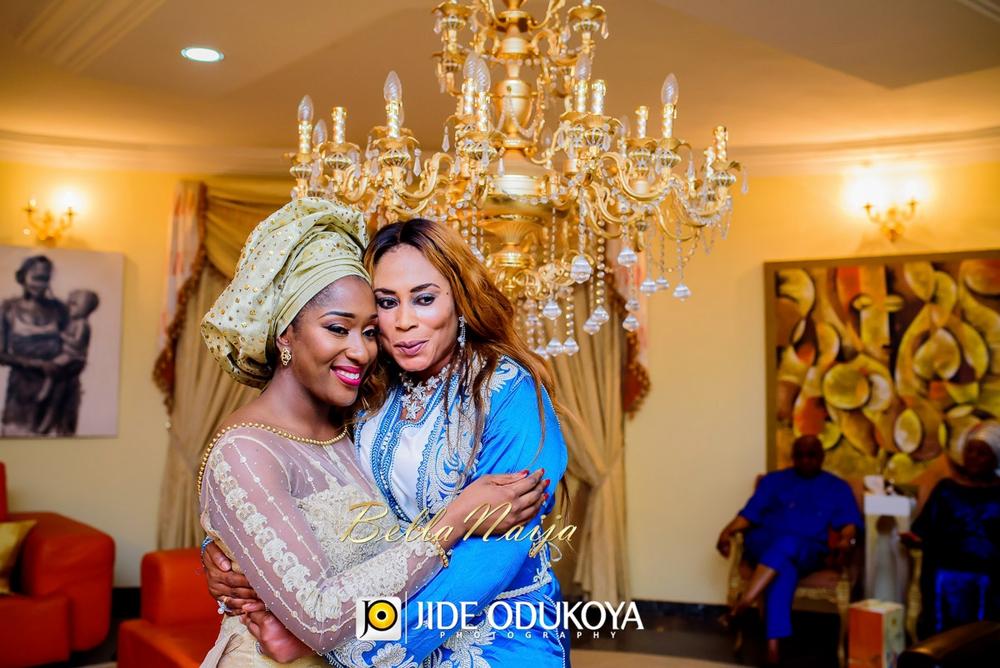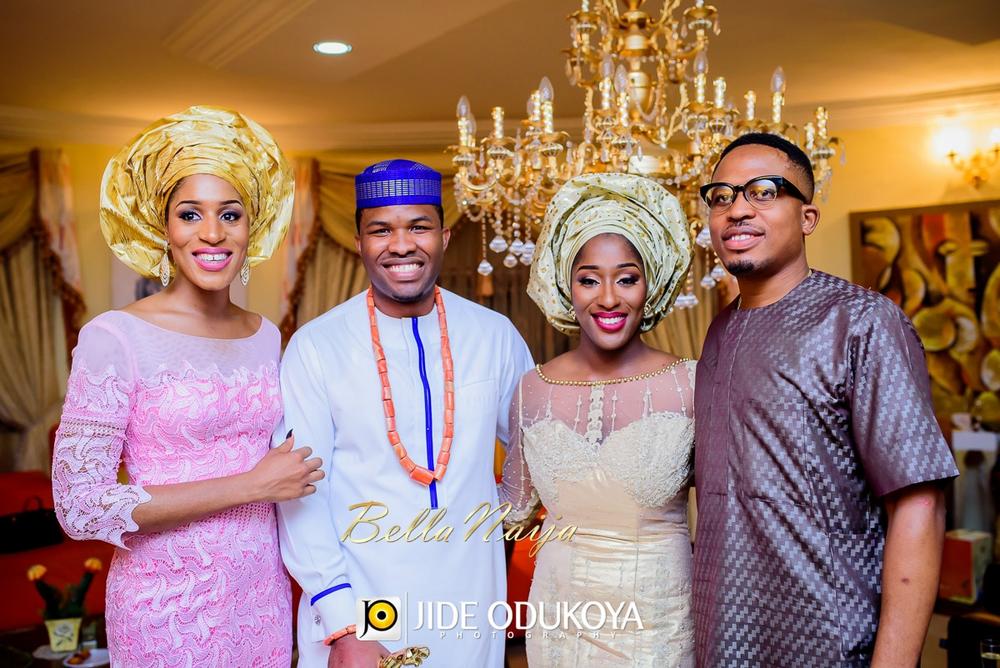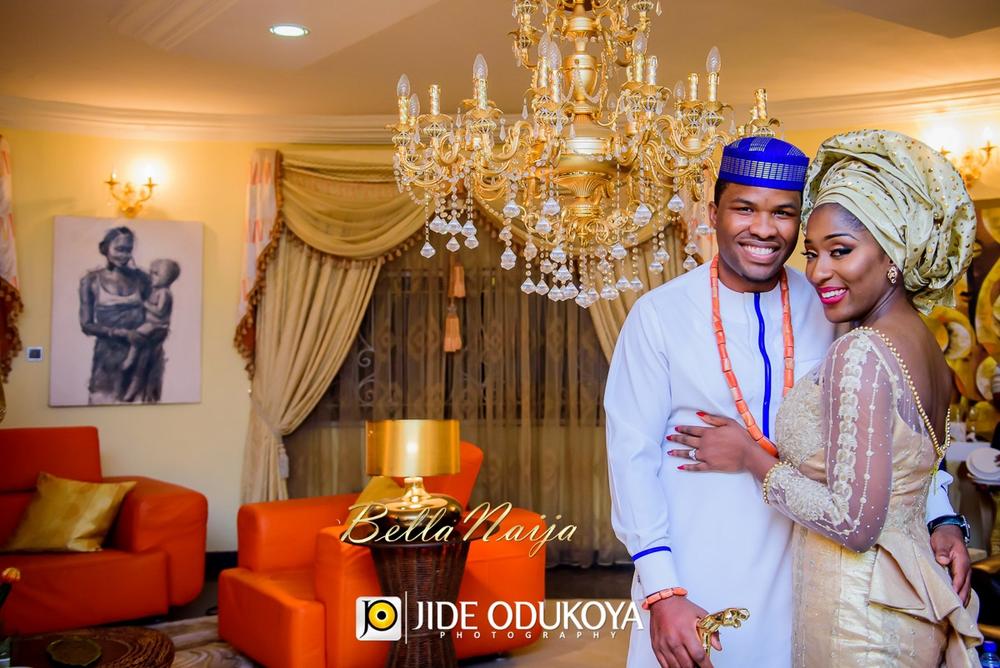 Wedding Video by The Wedding TV

Megan and Ekene from THE WEDDING TV on Vimeo.
~White Wedding | Photos by Jide Odukoya Photography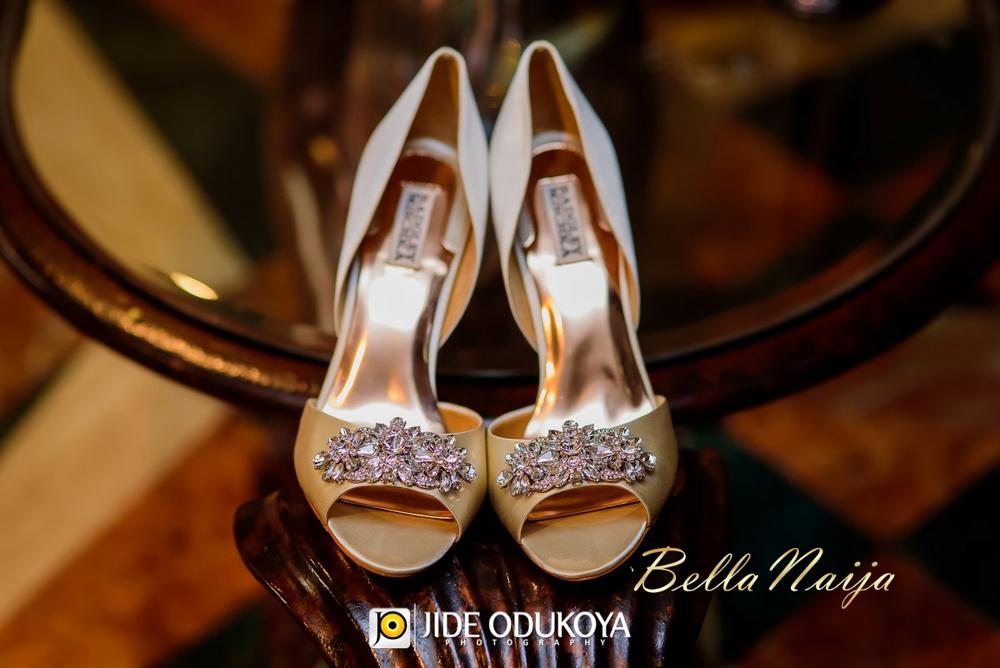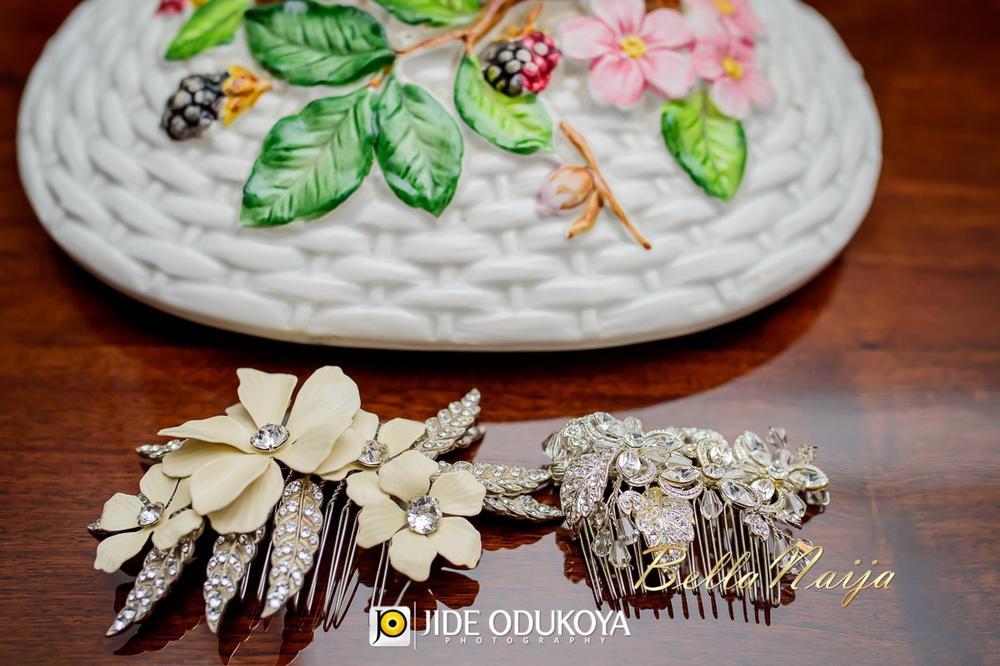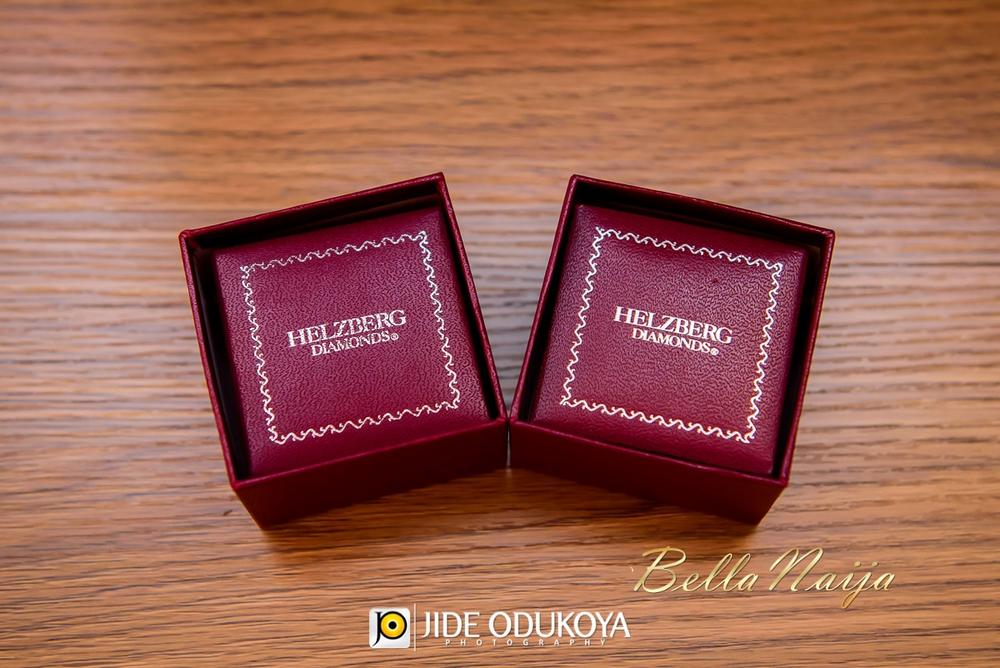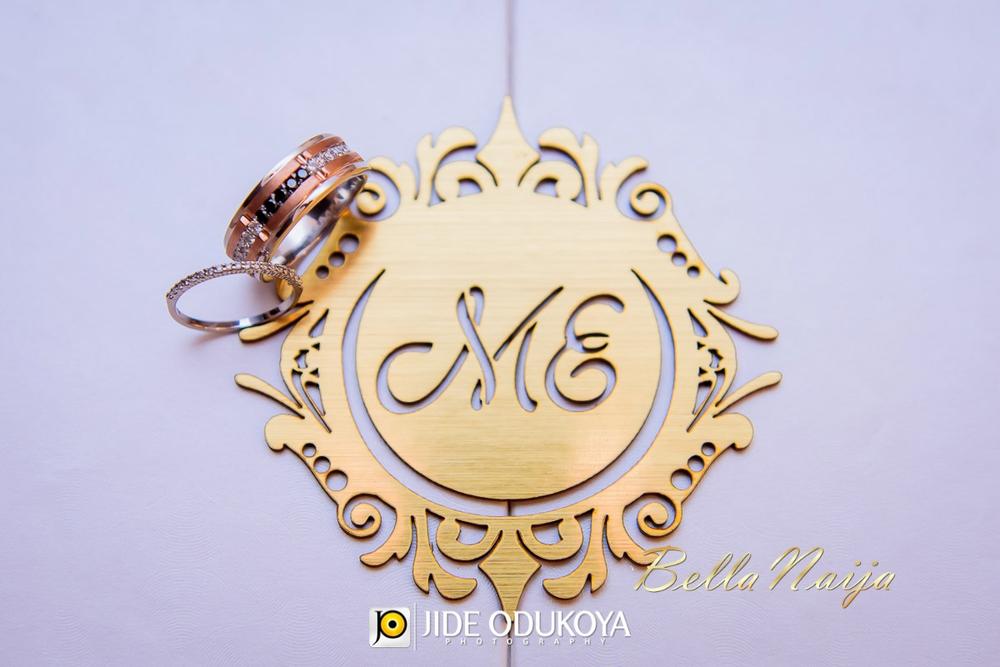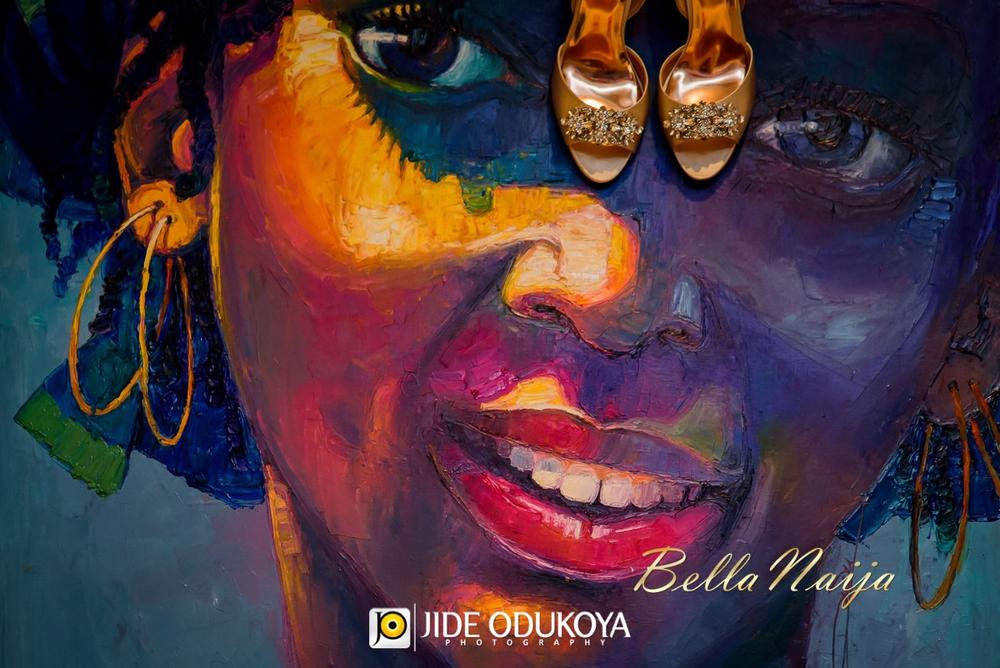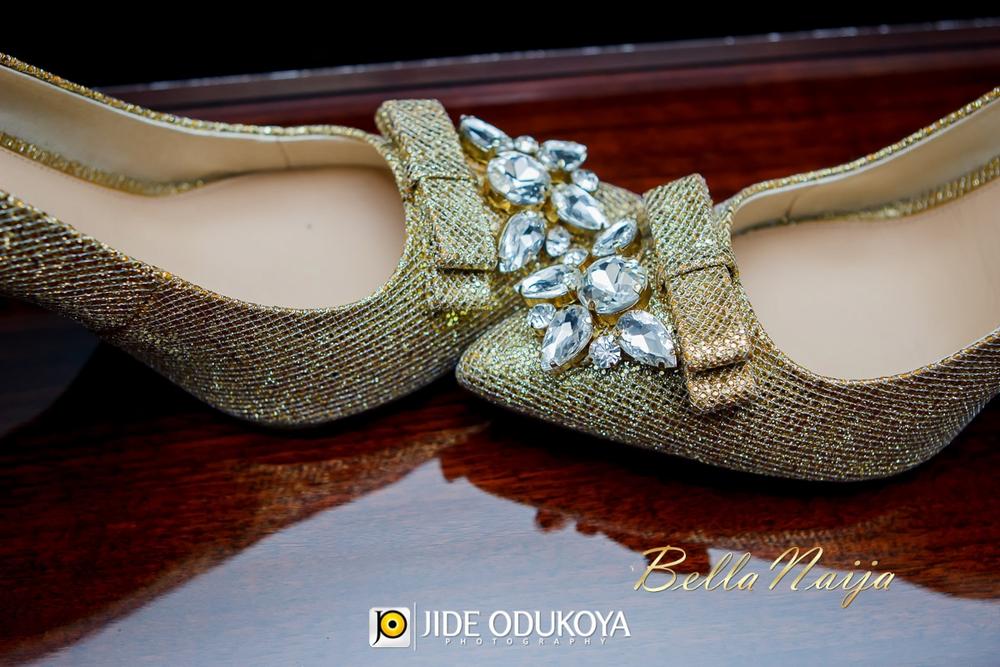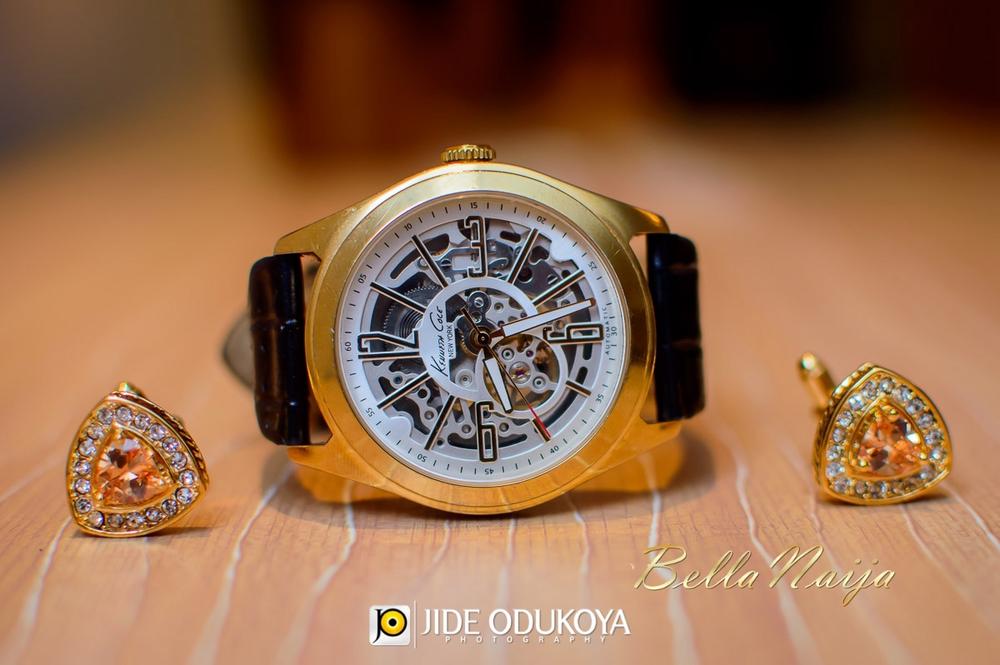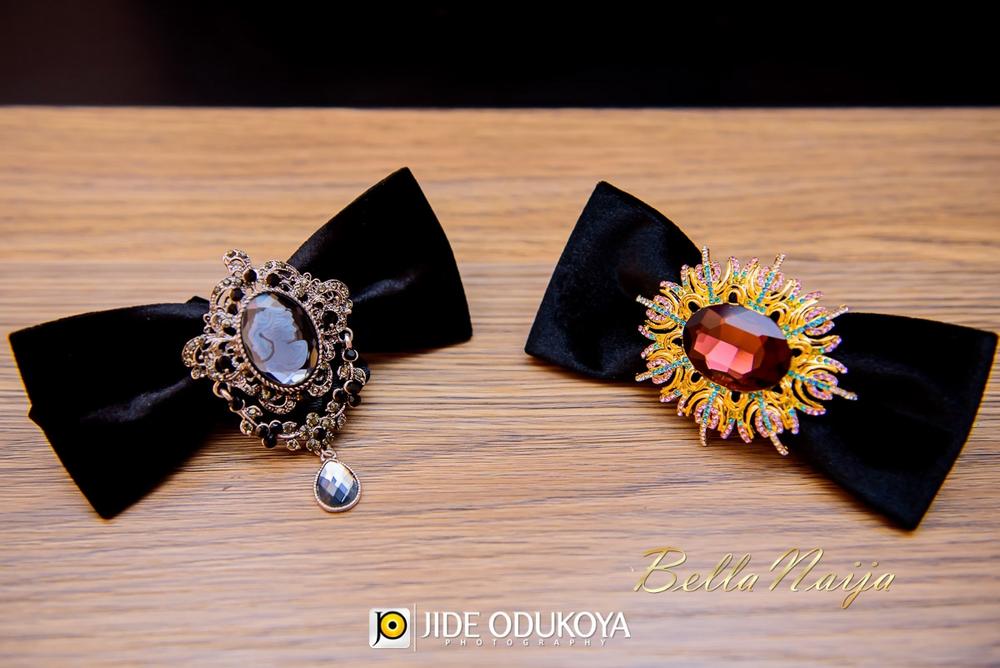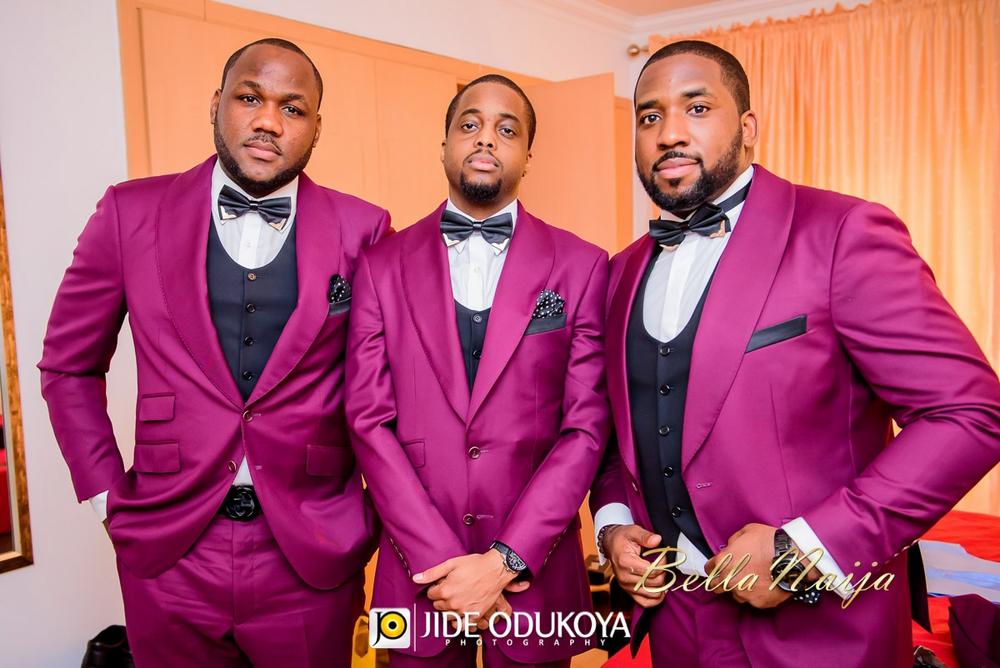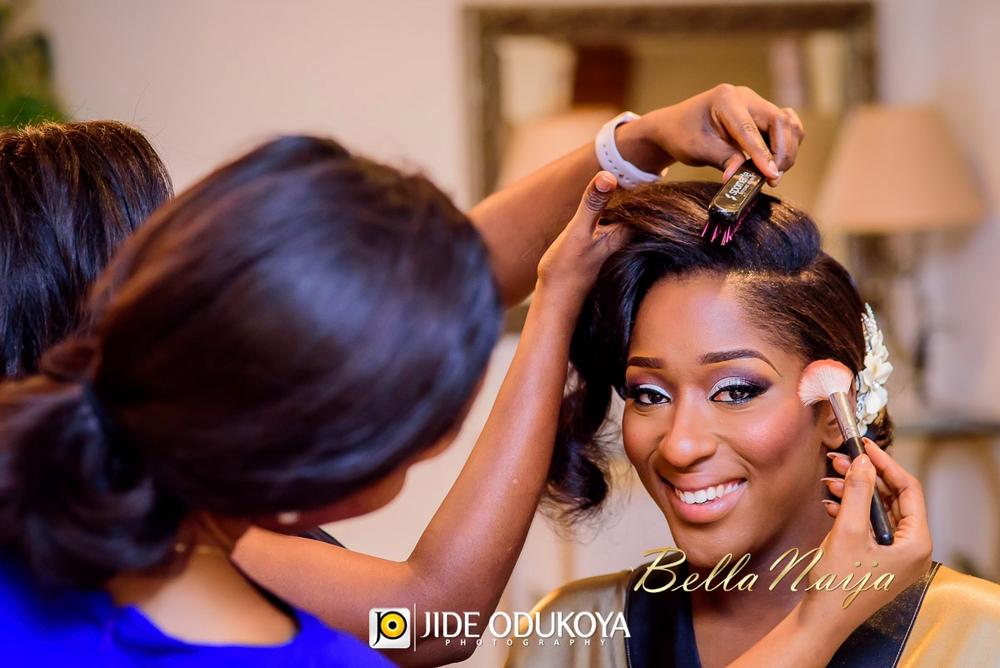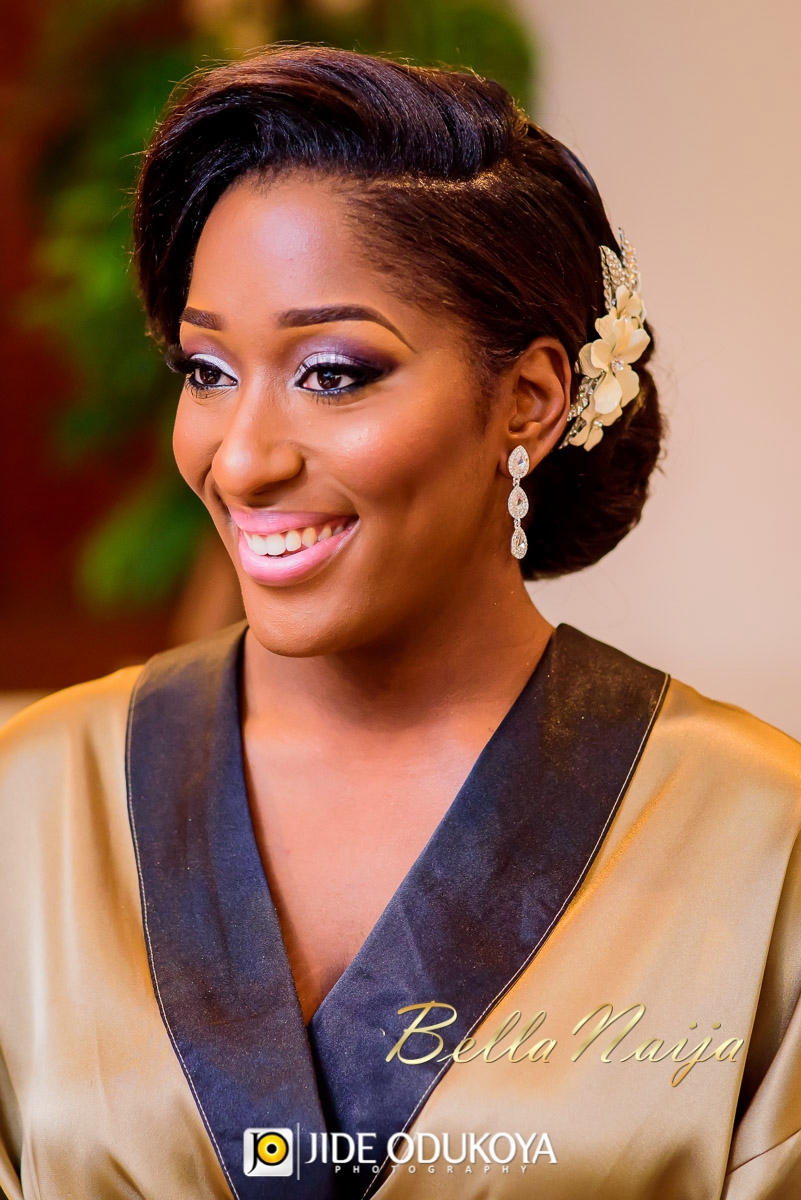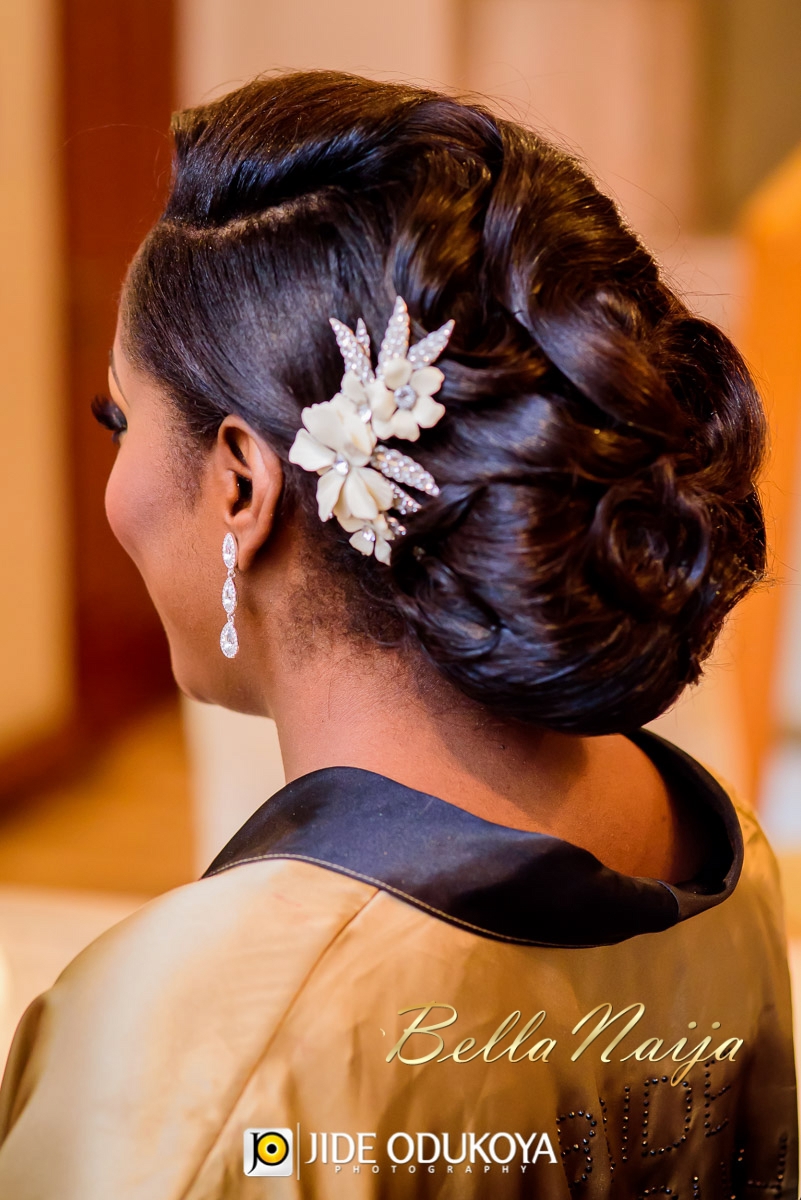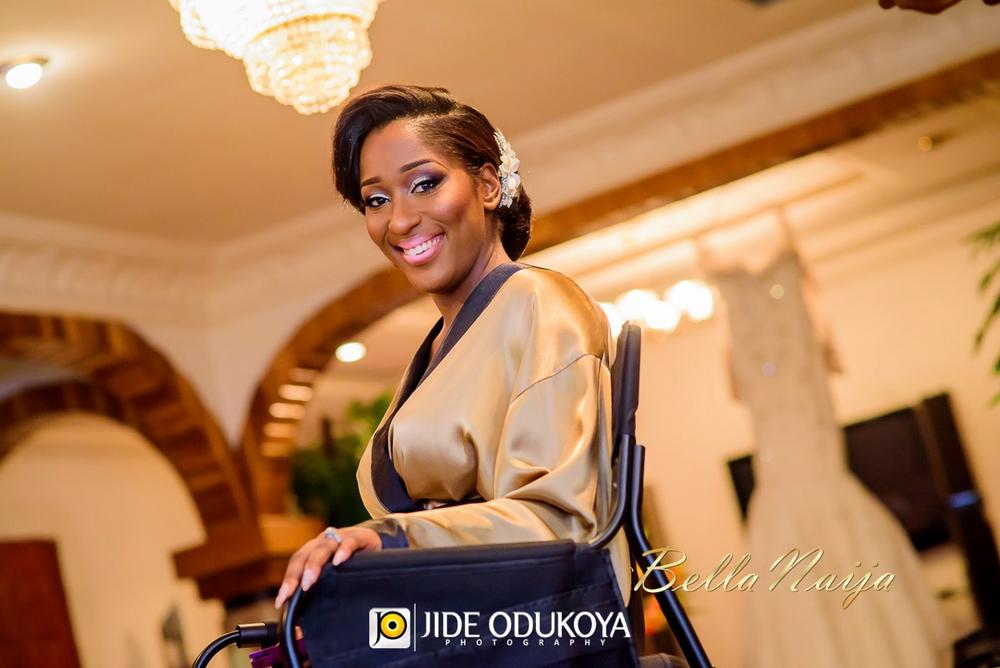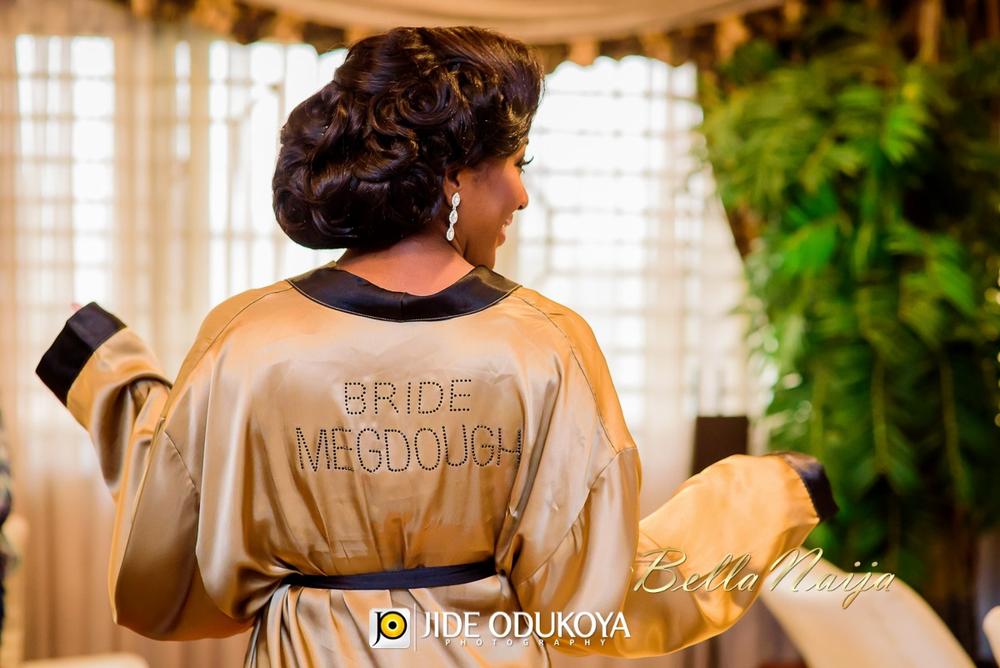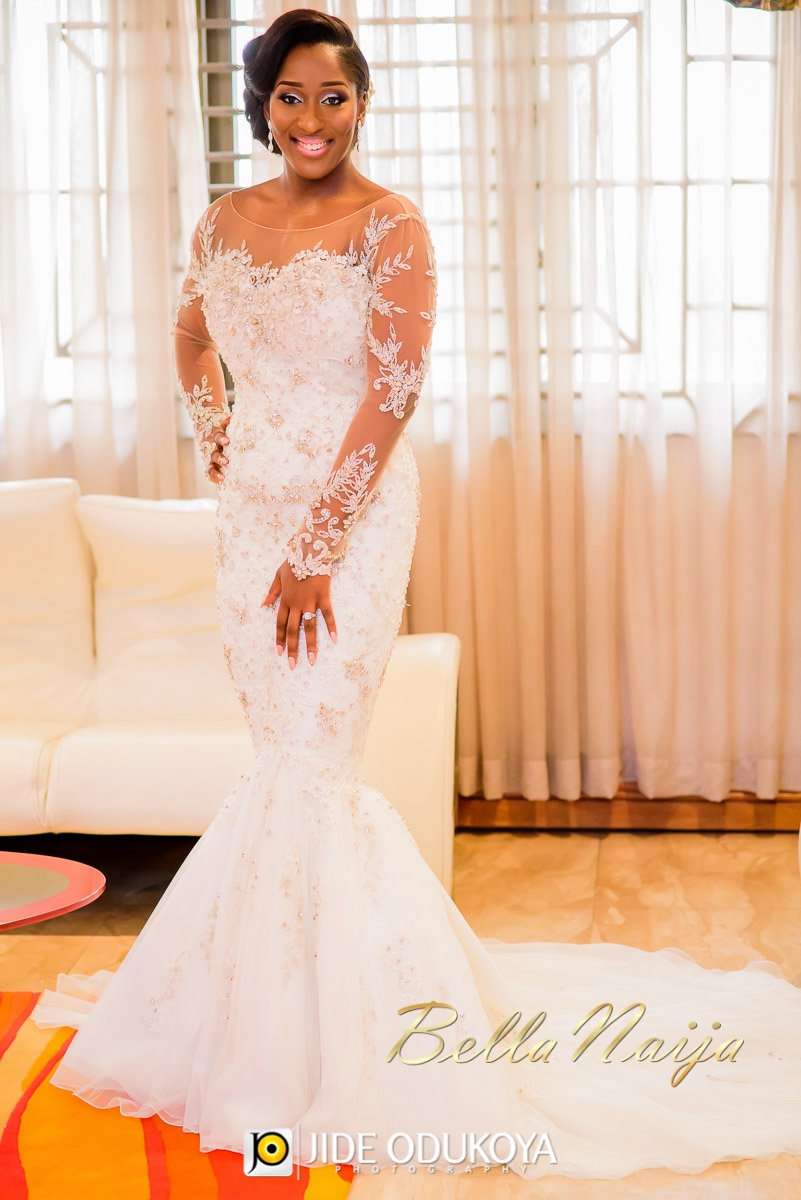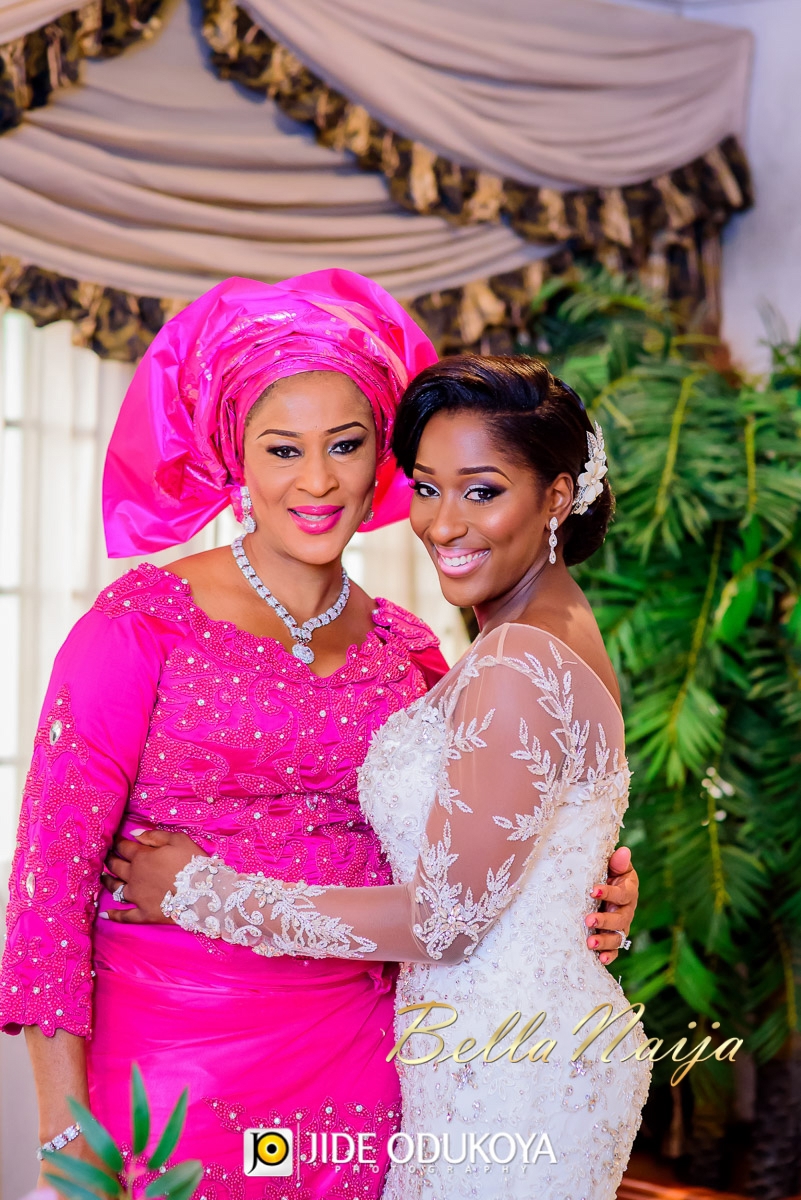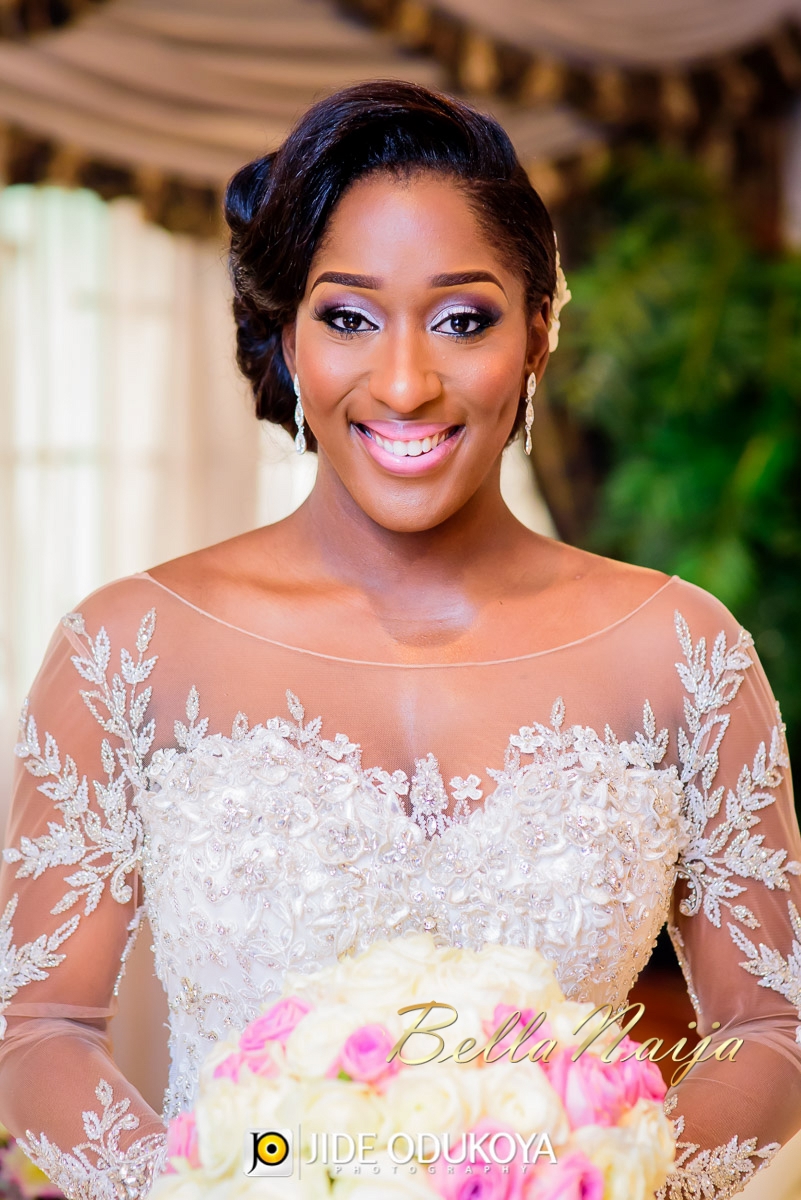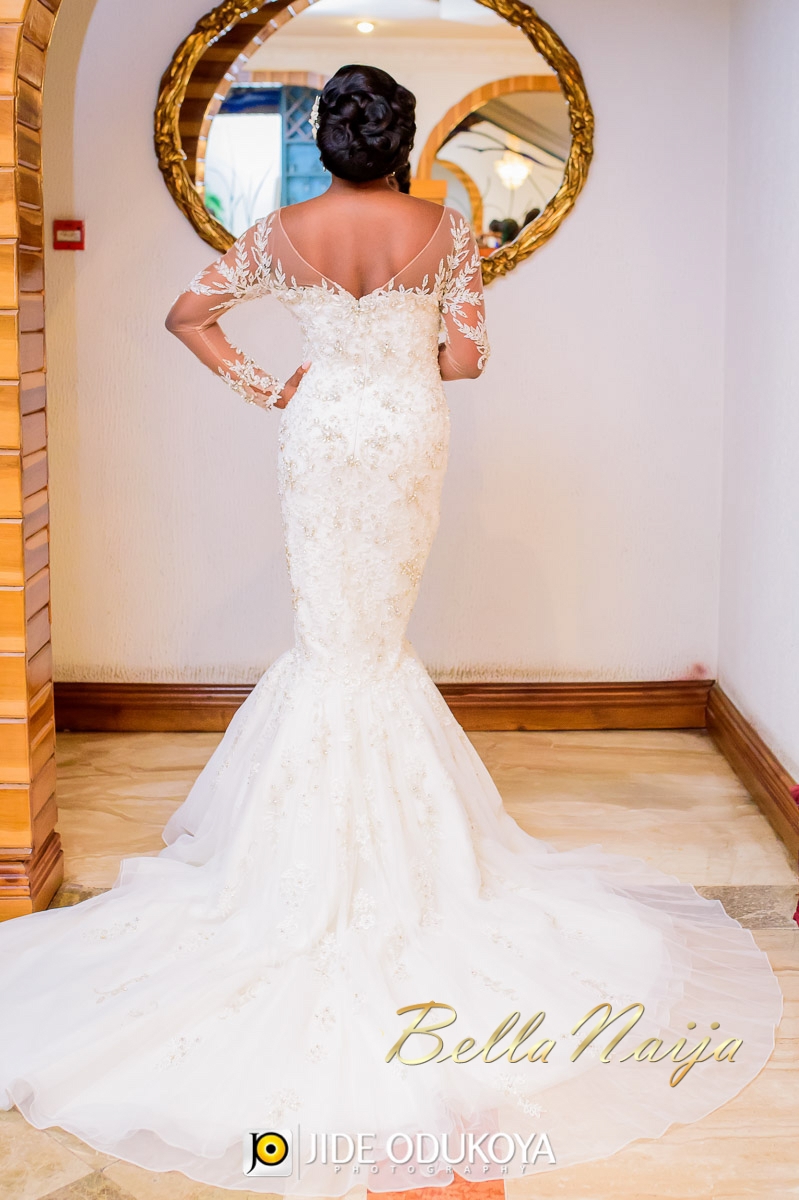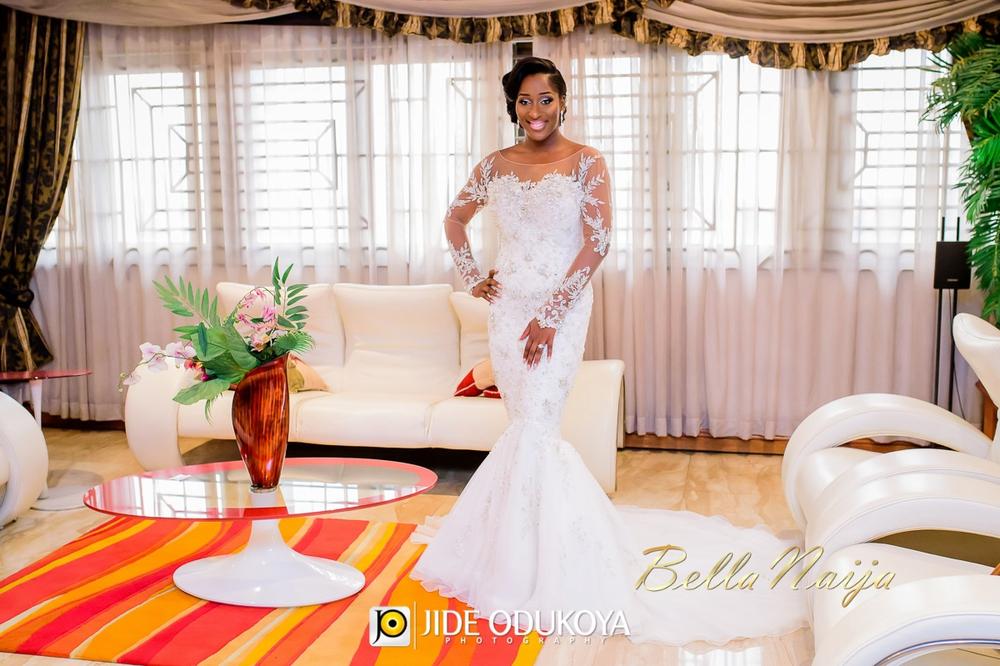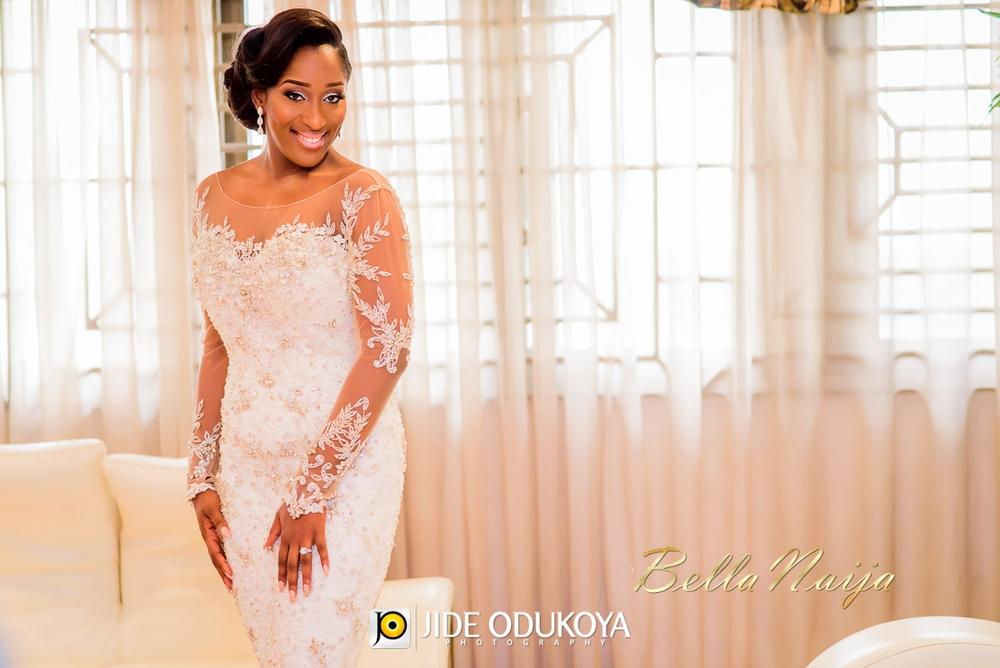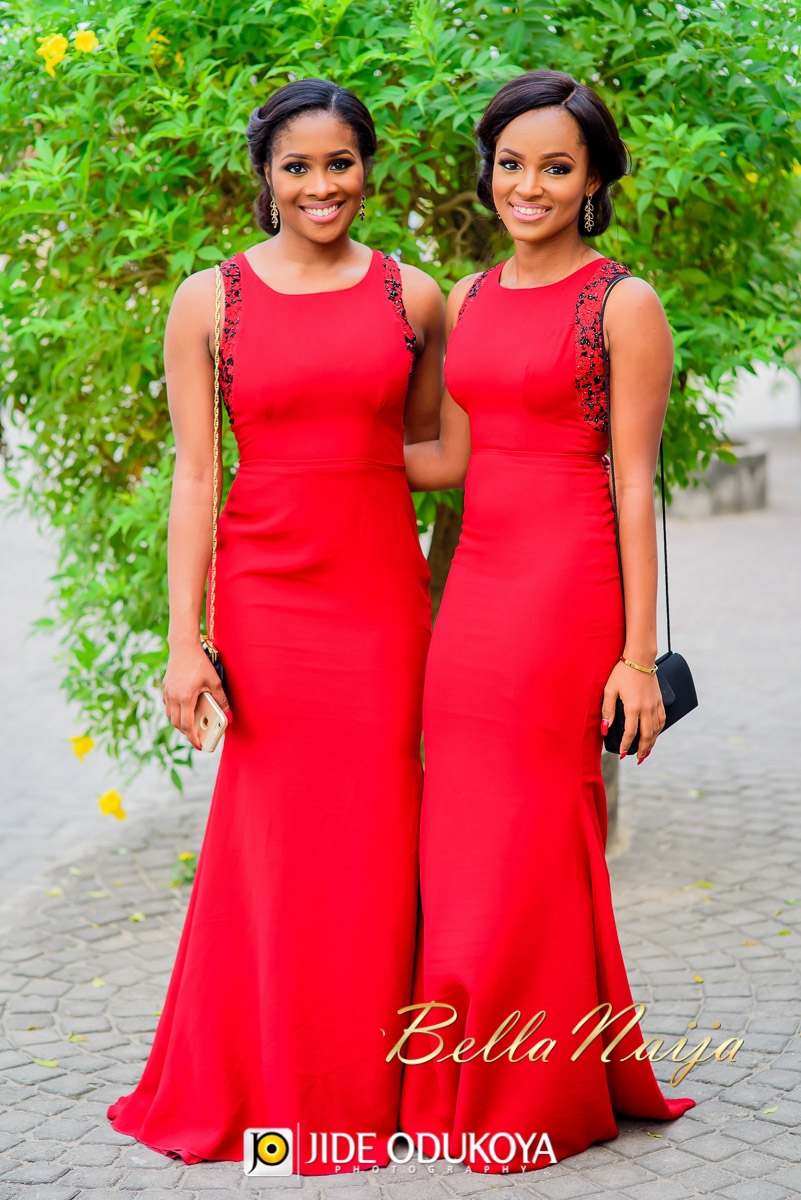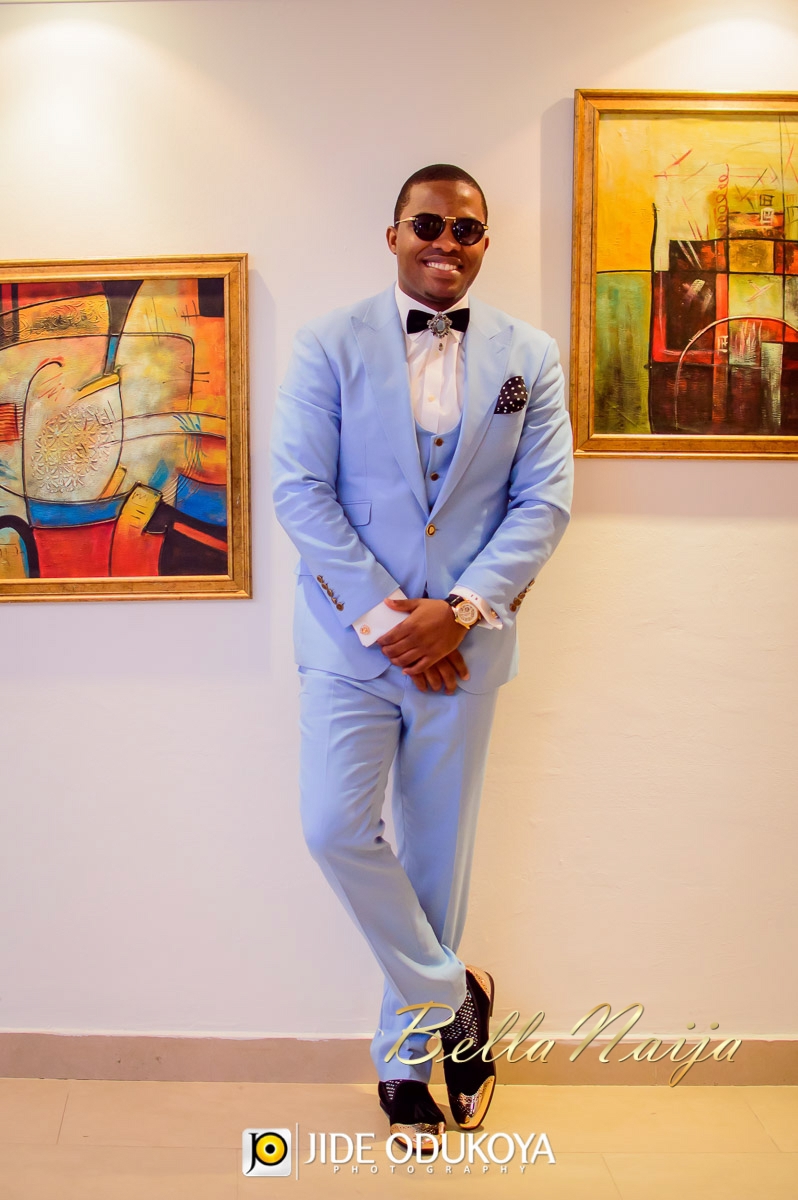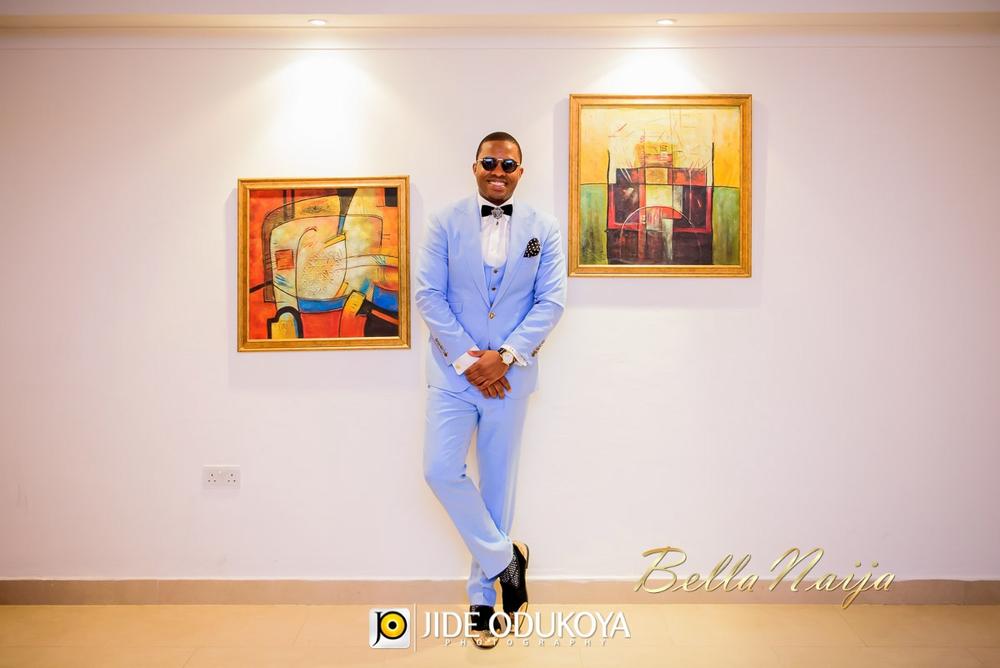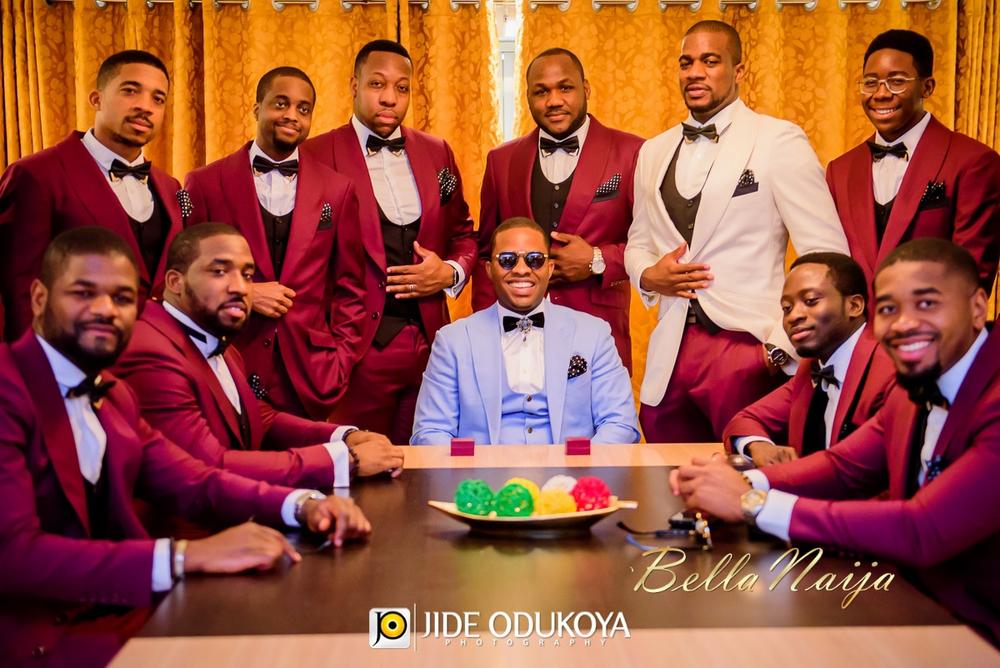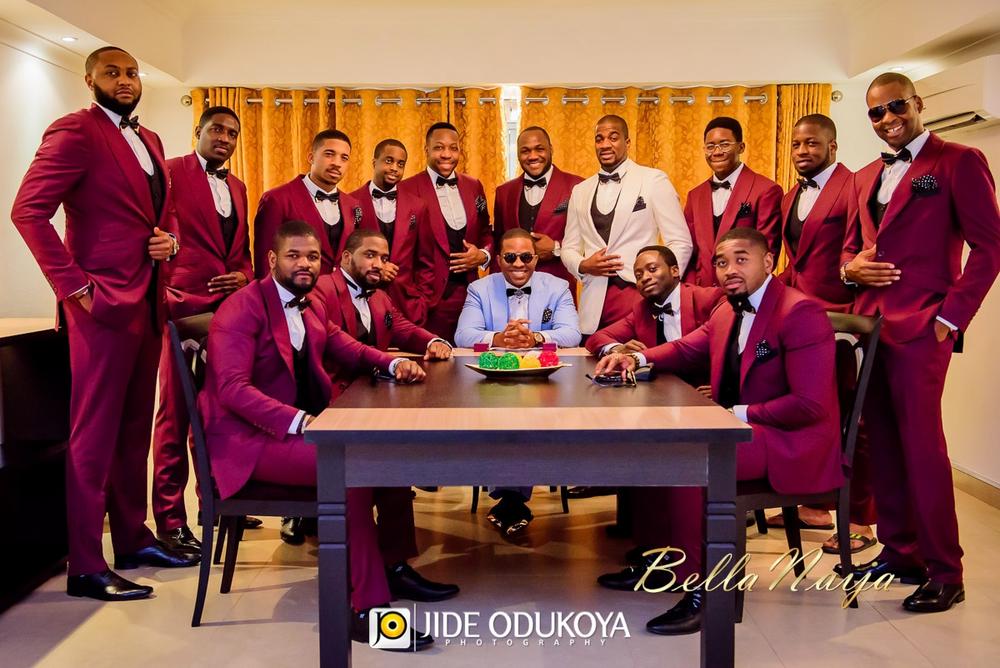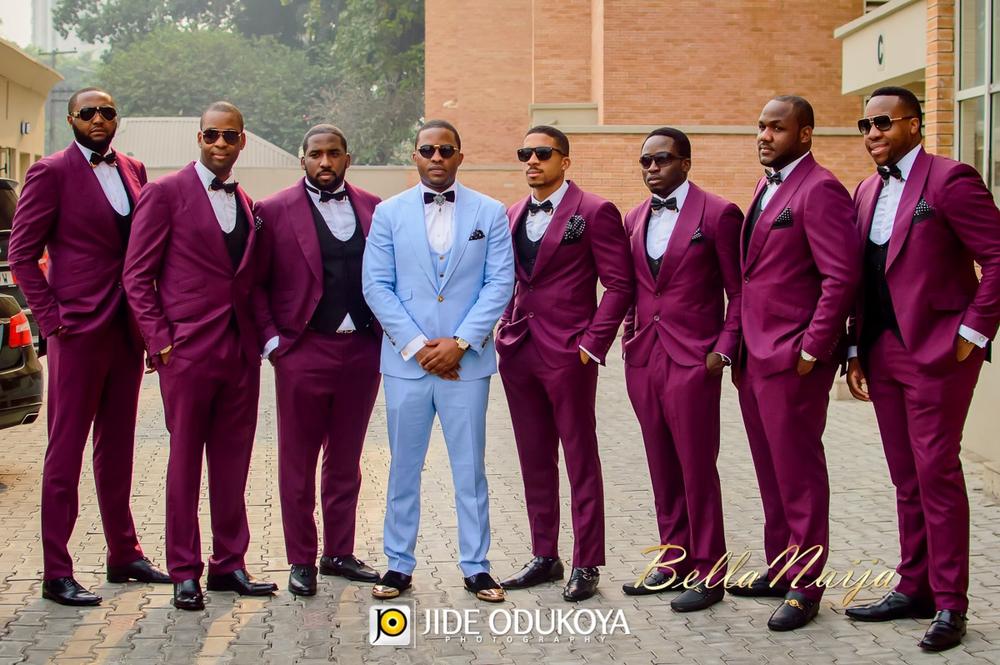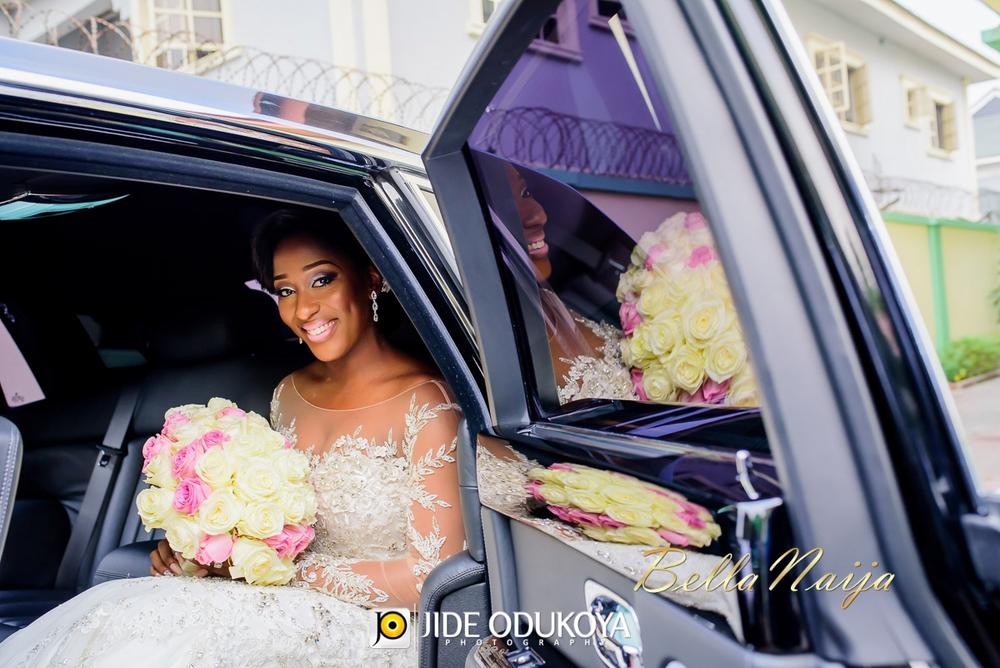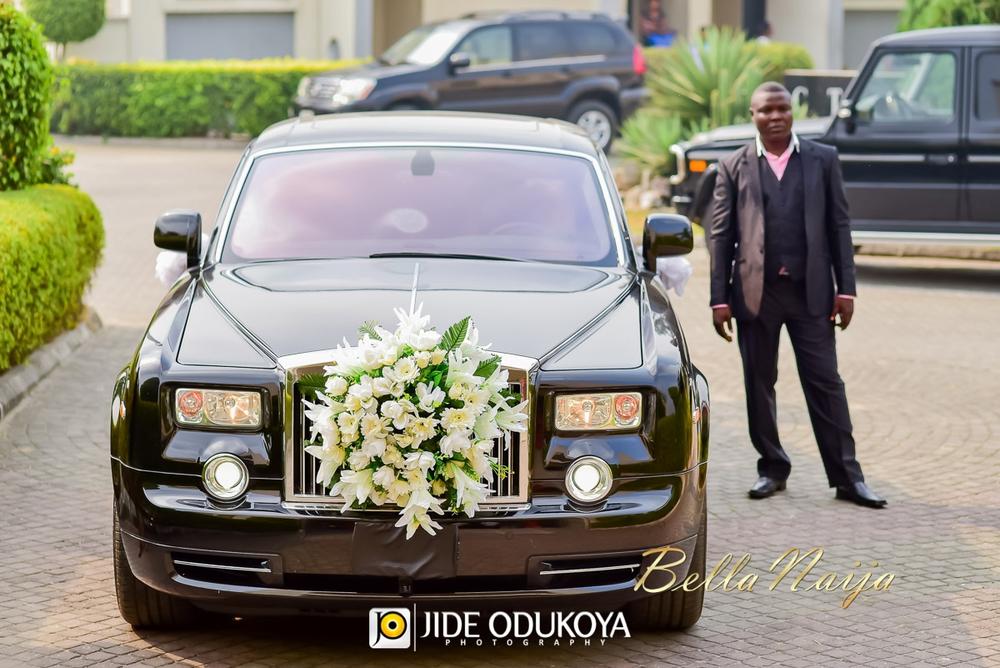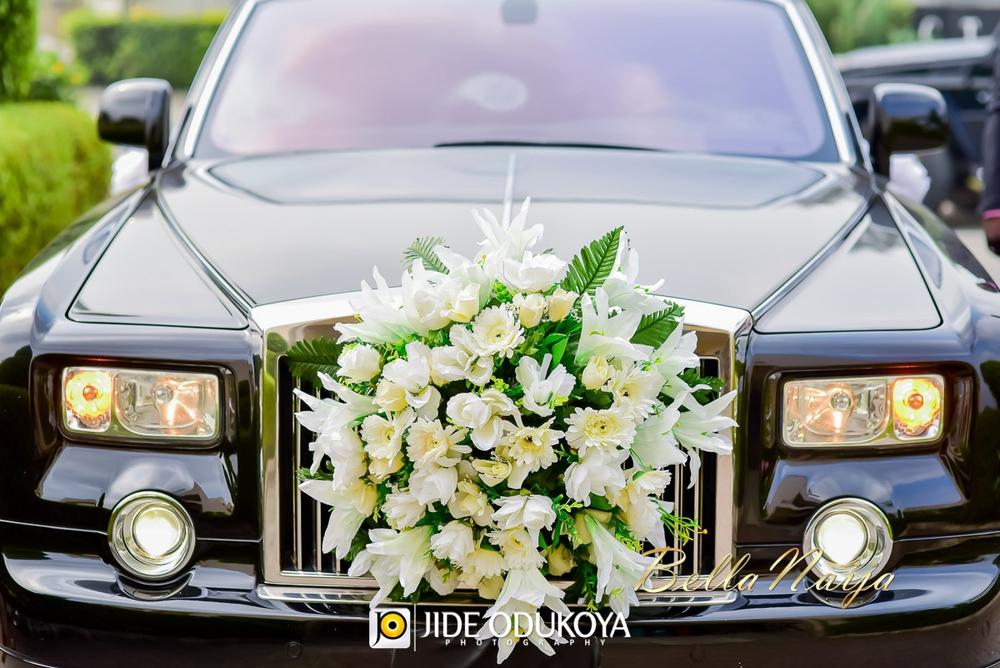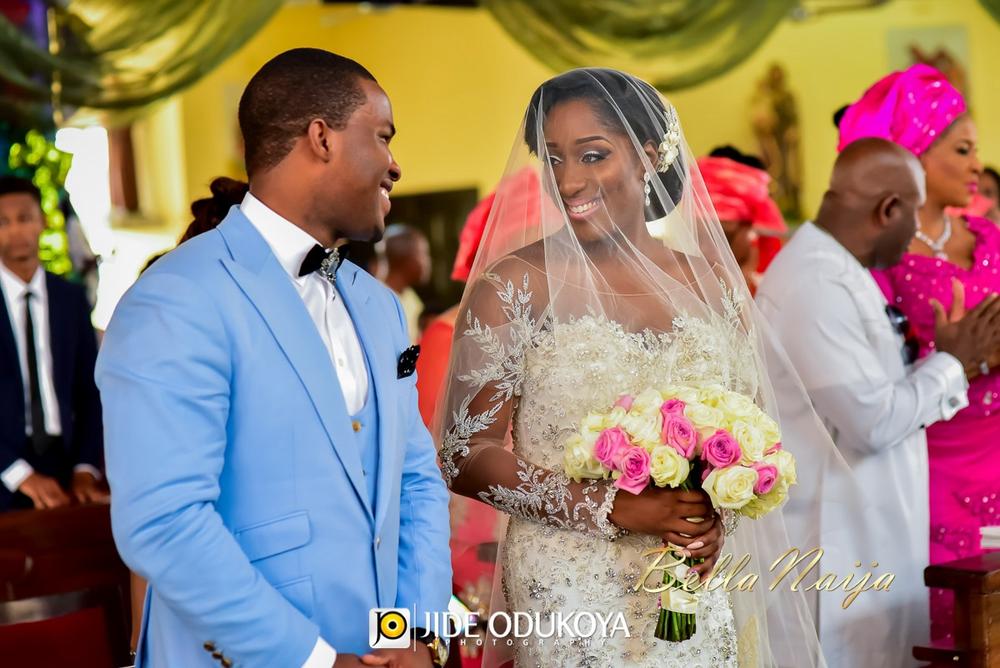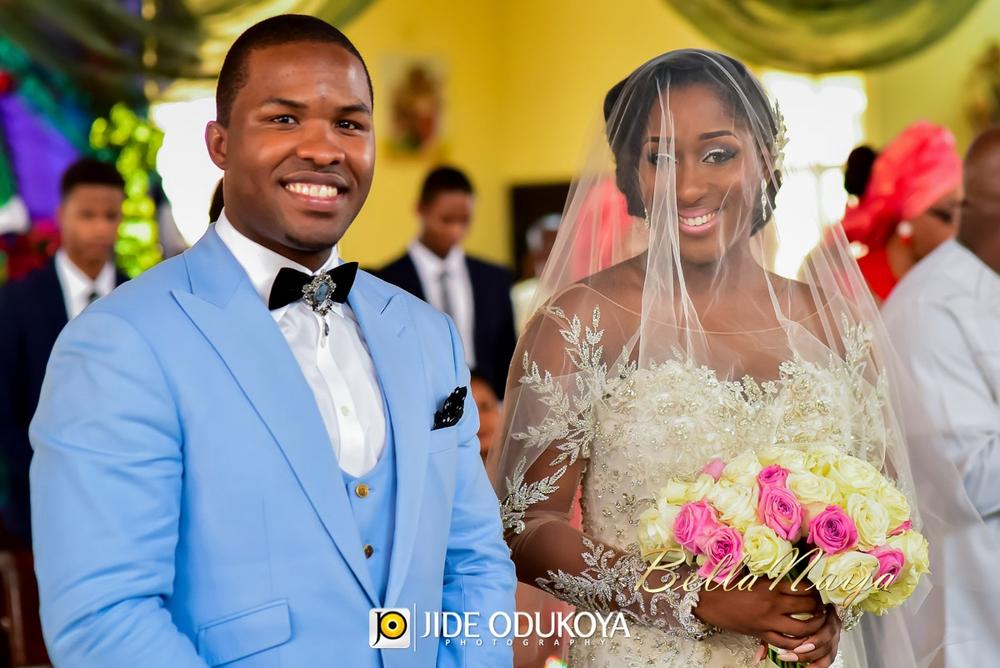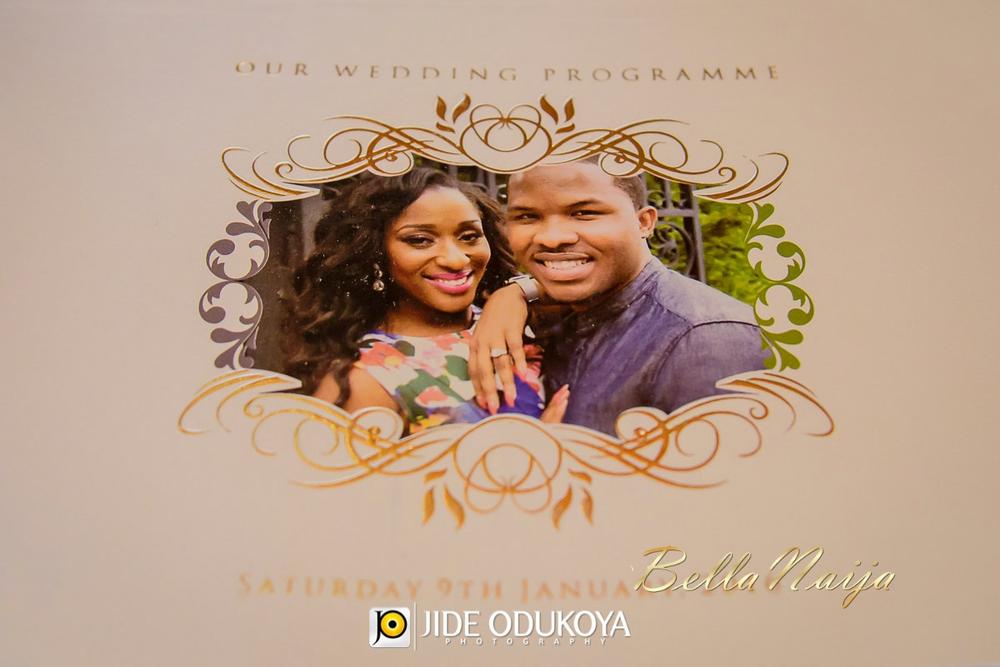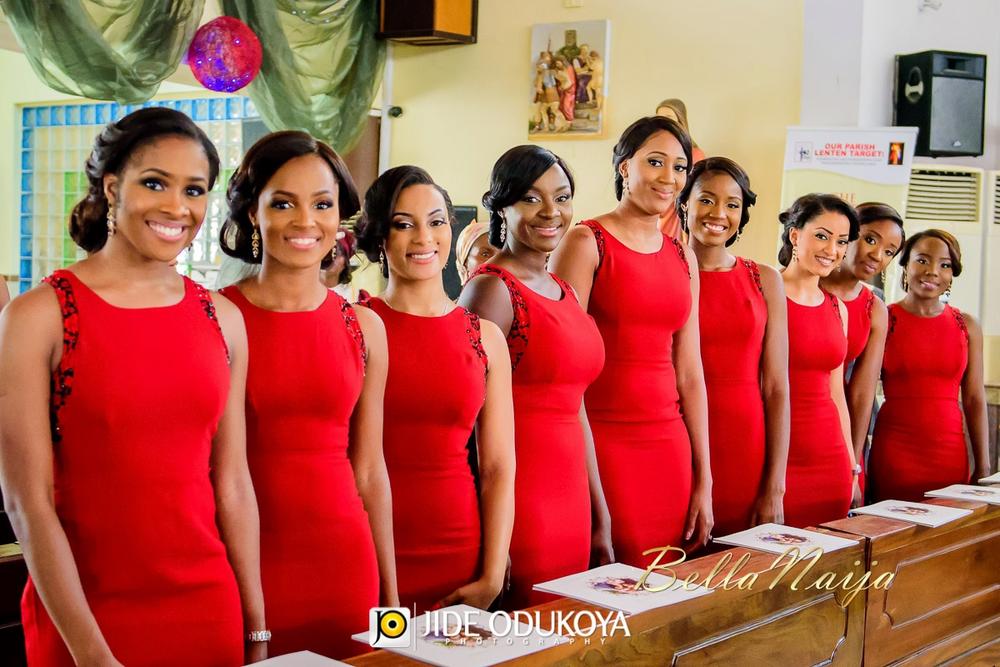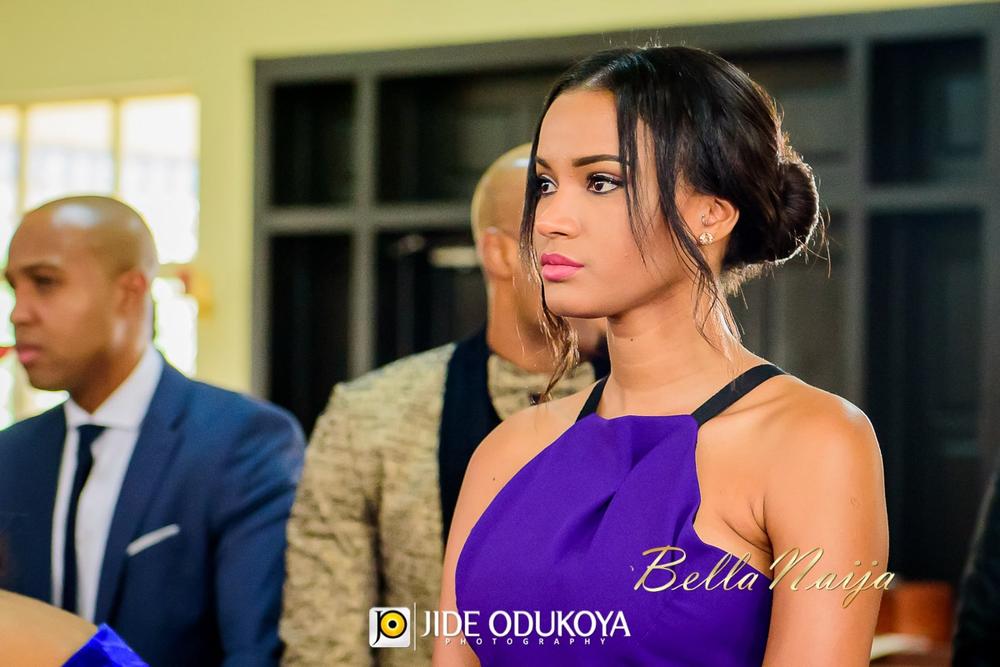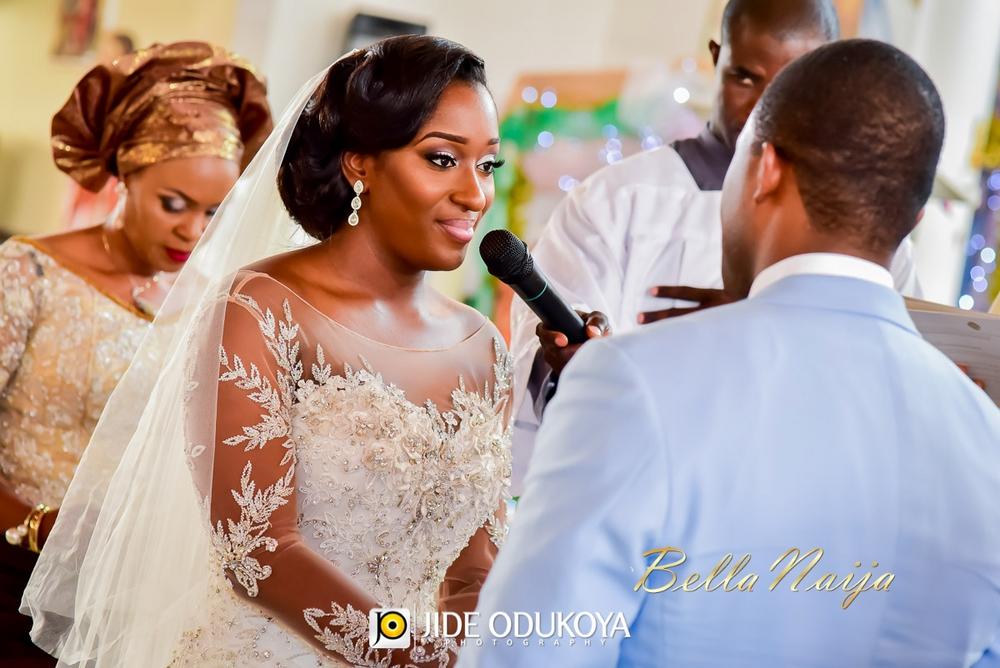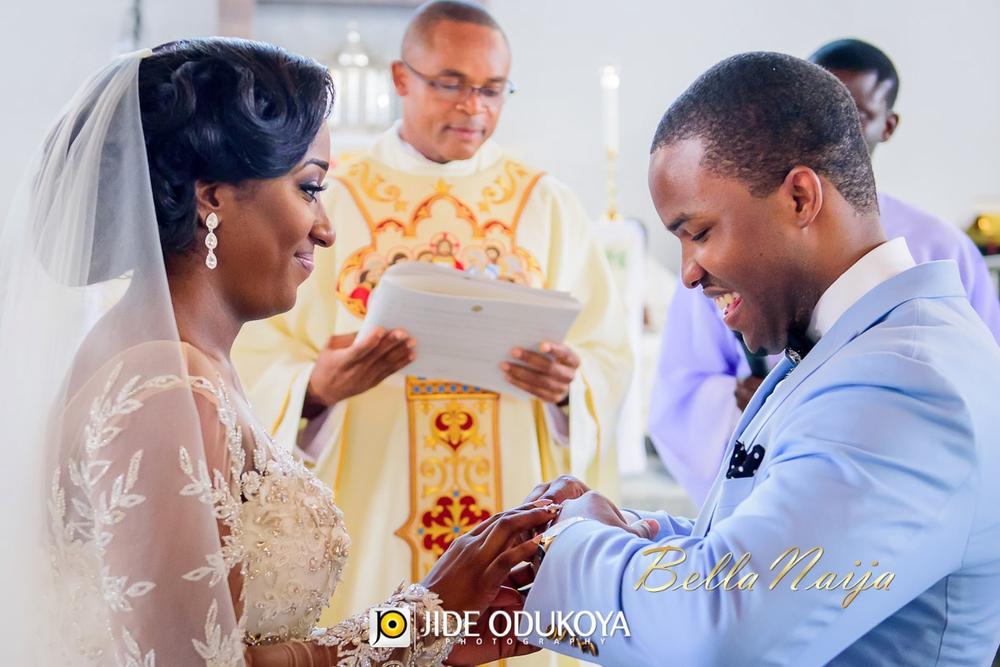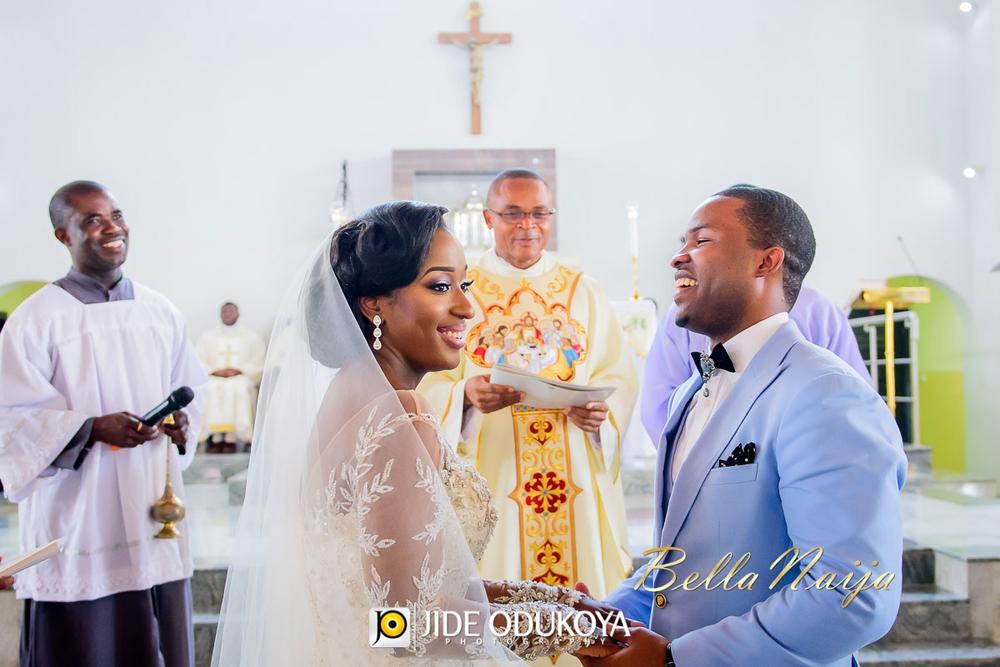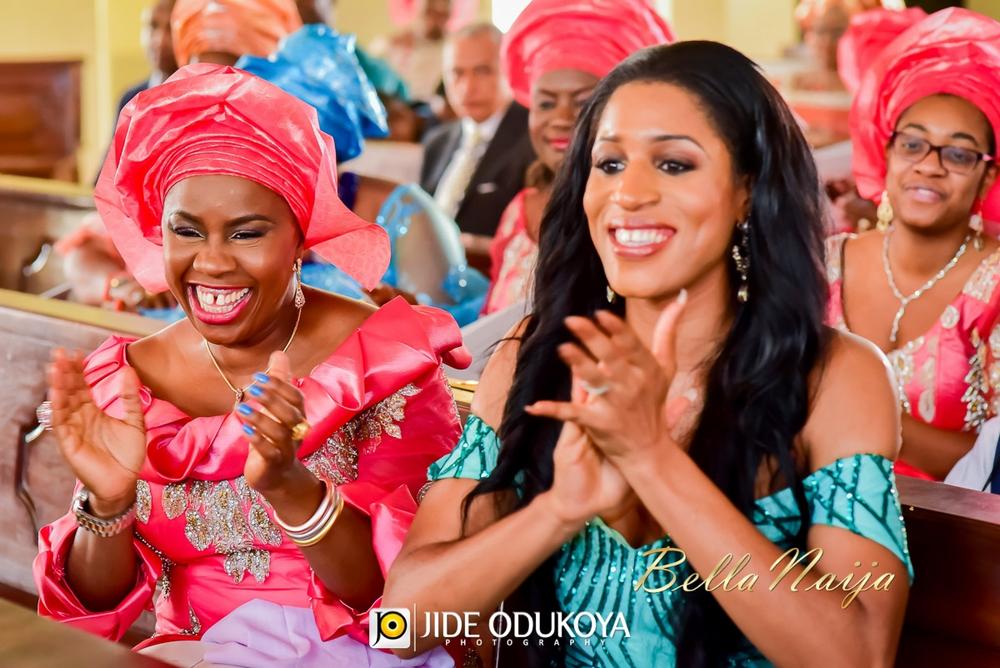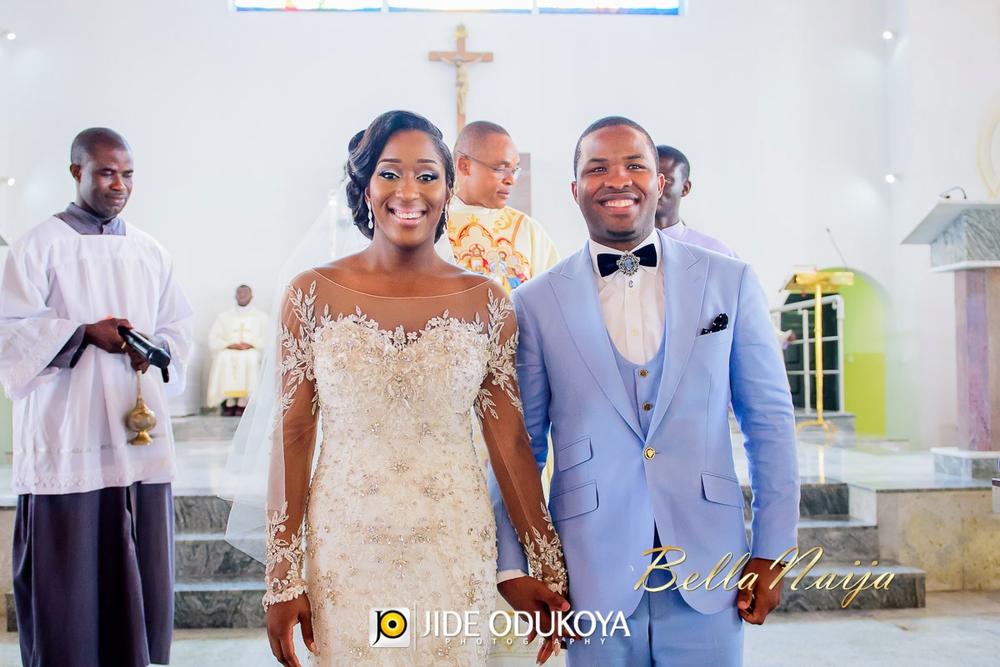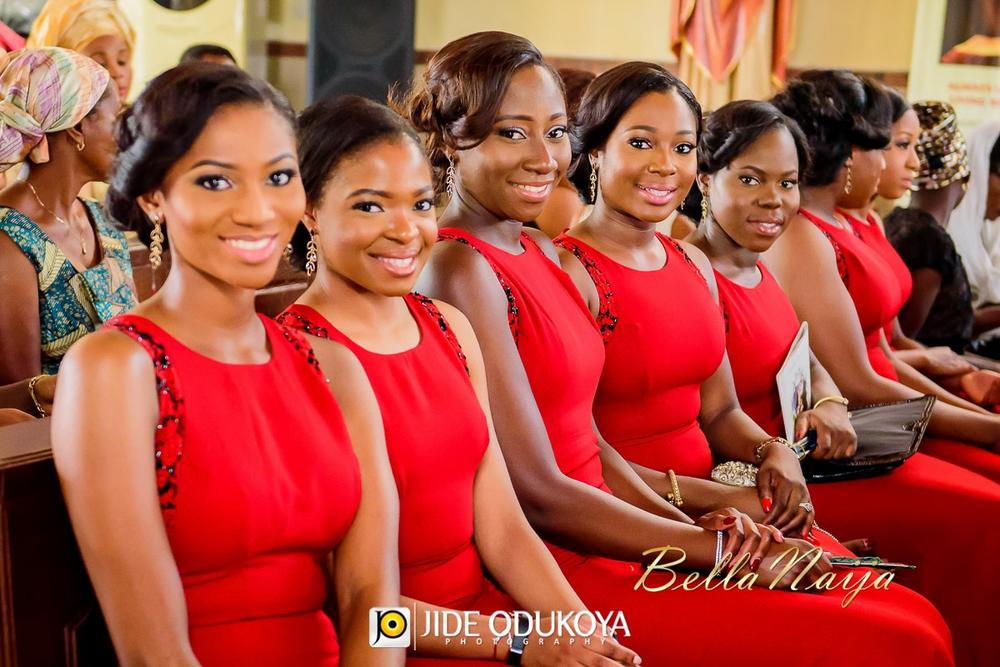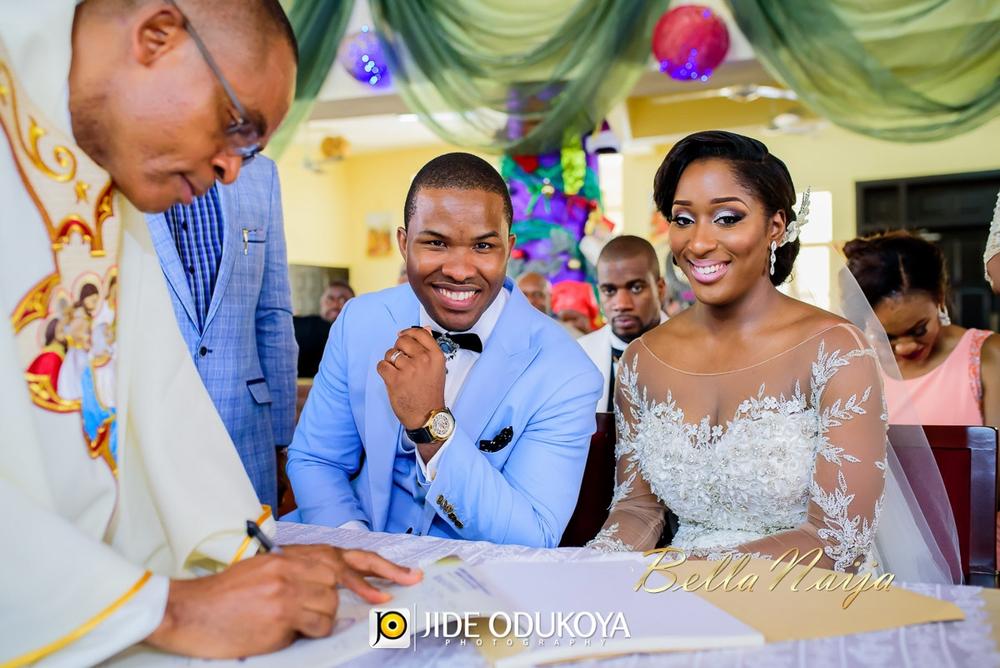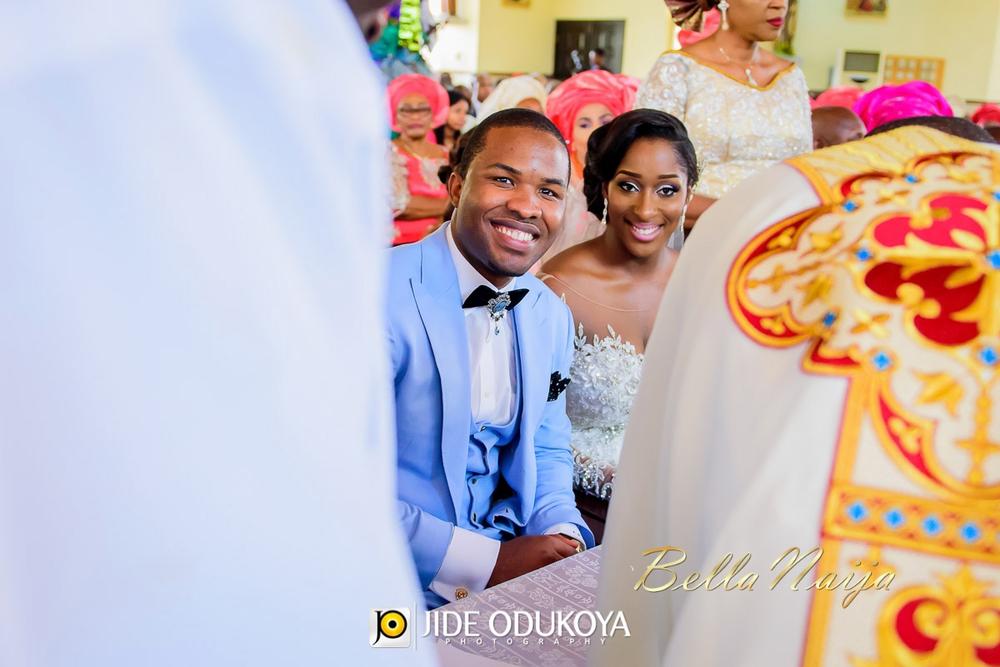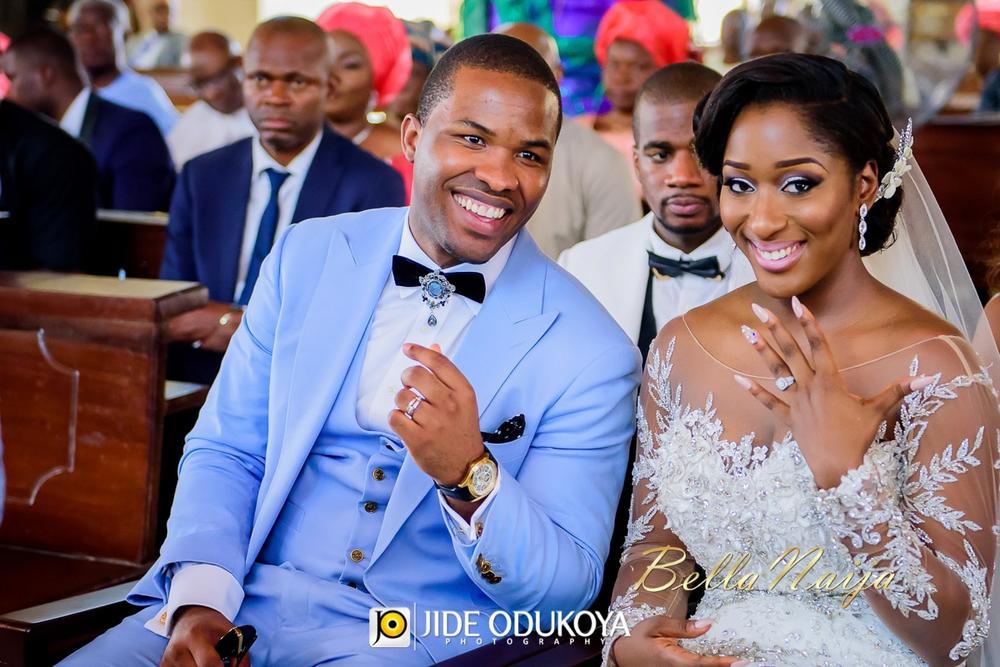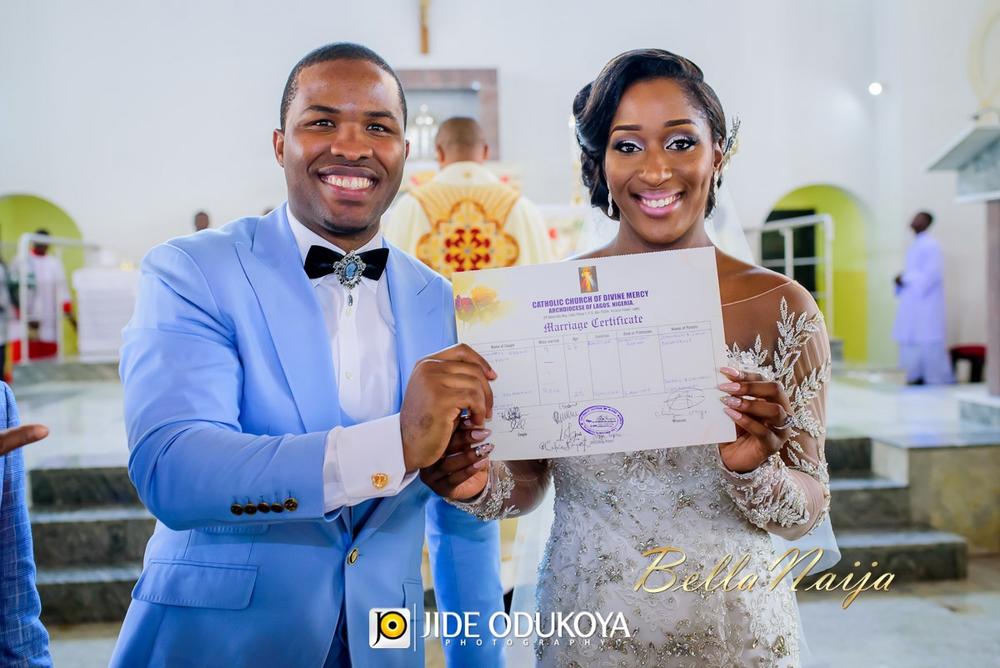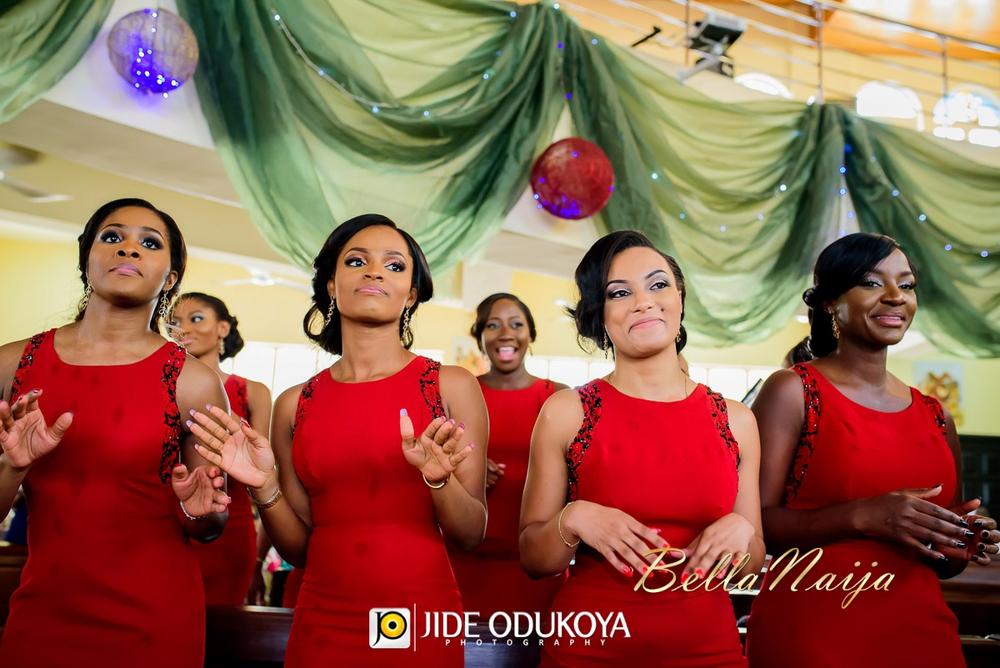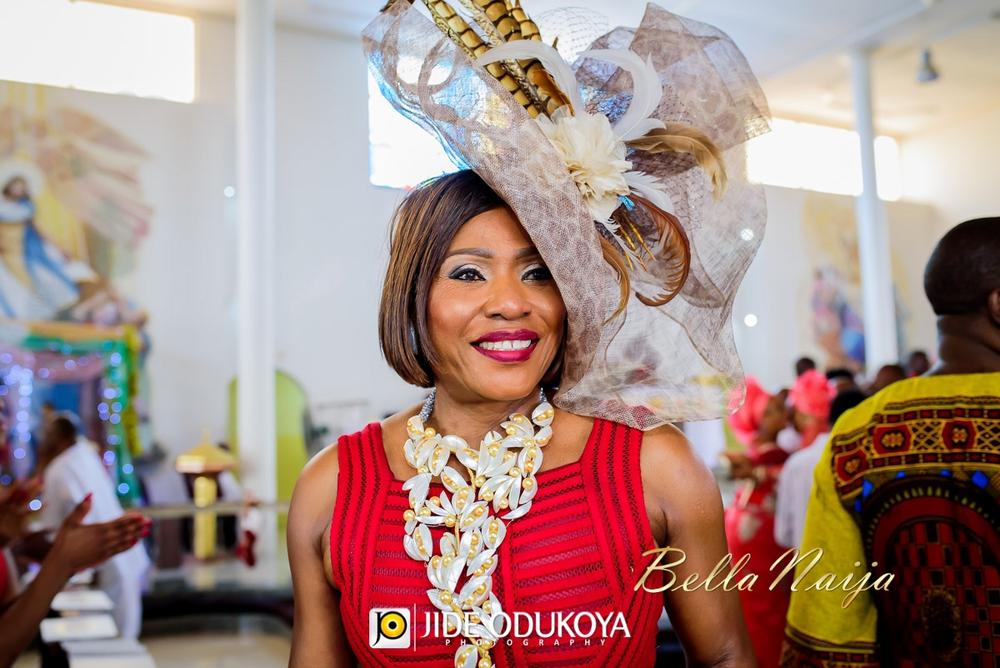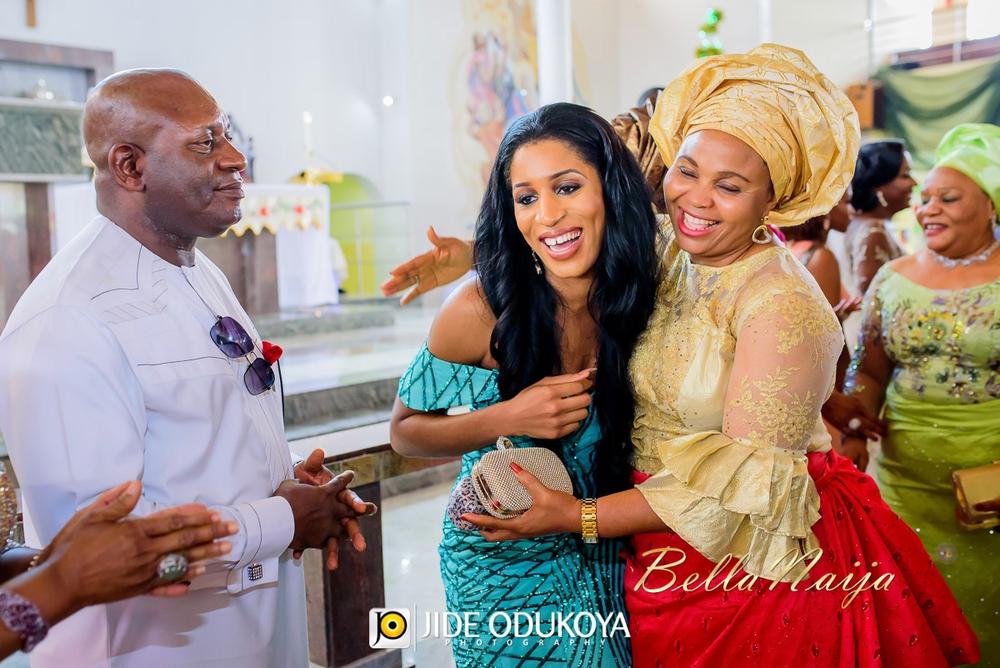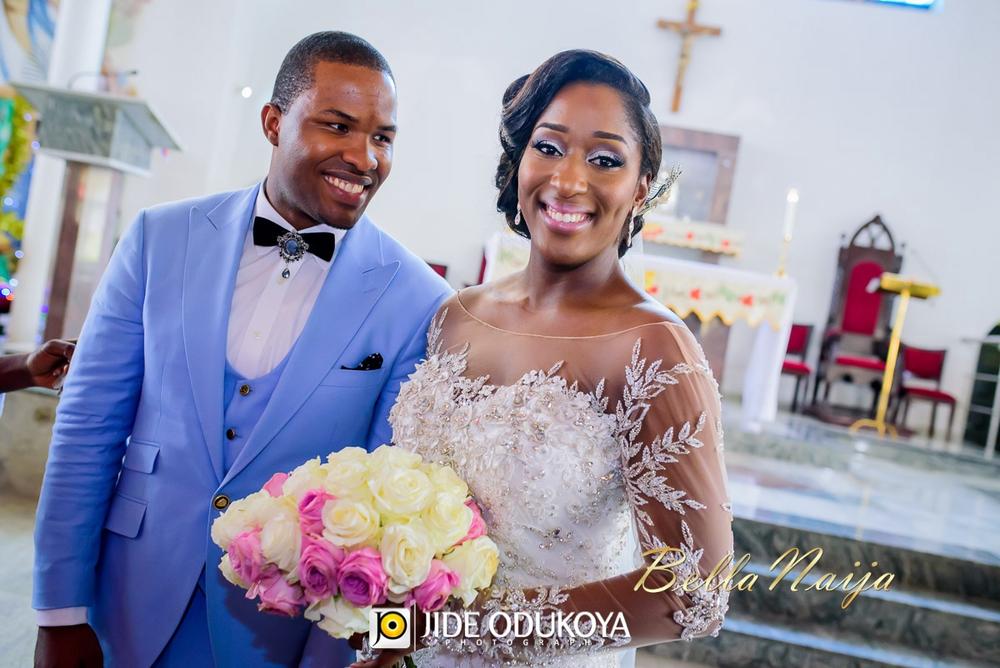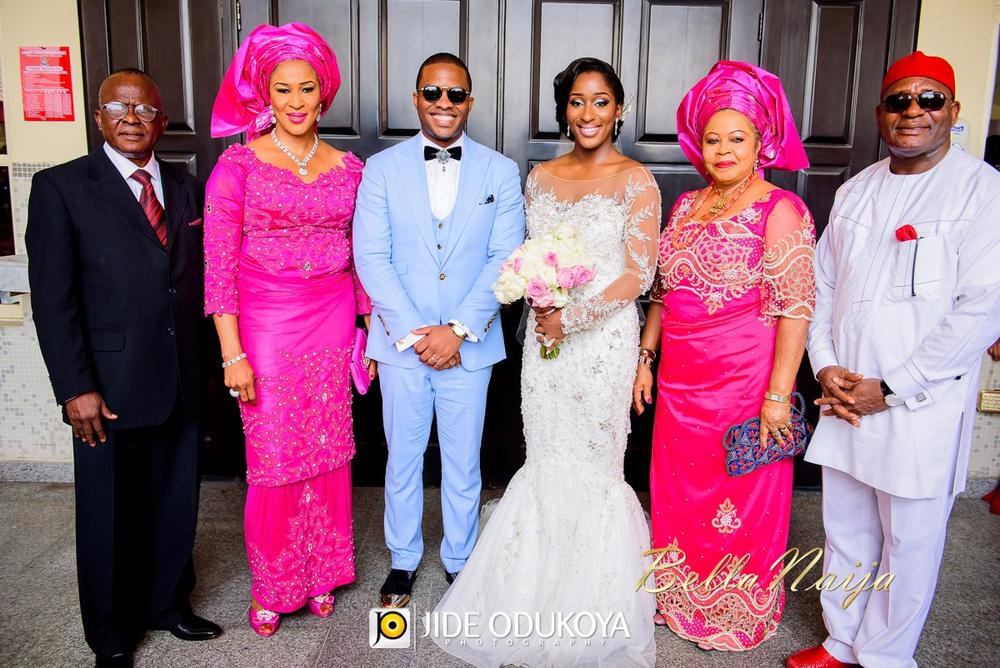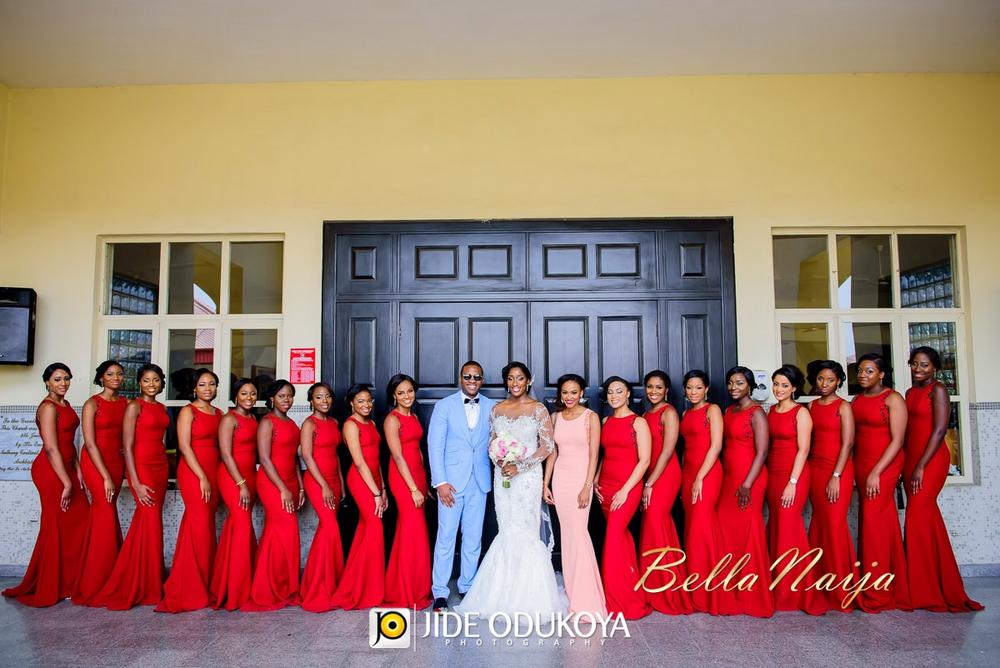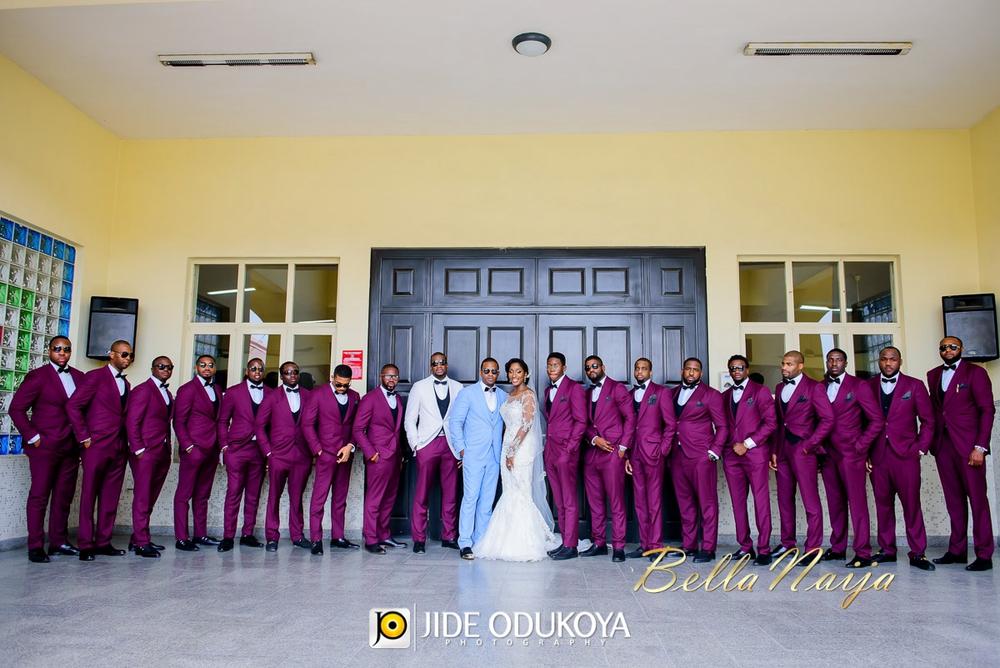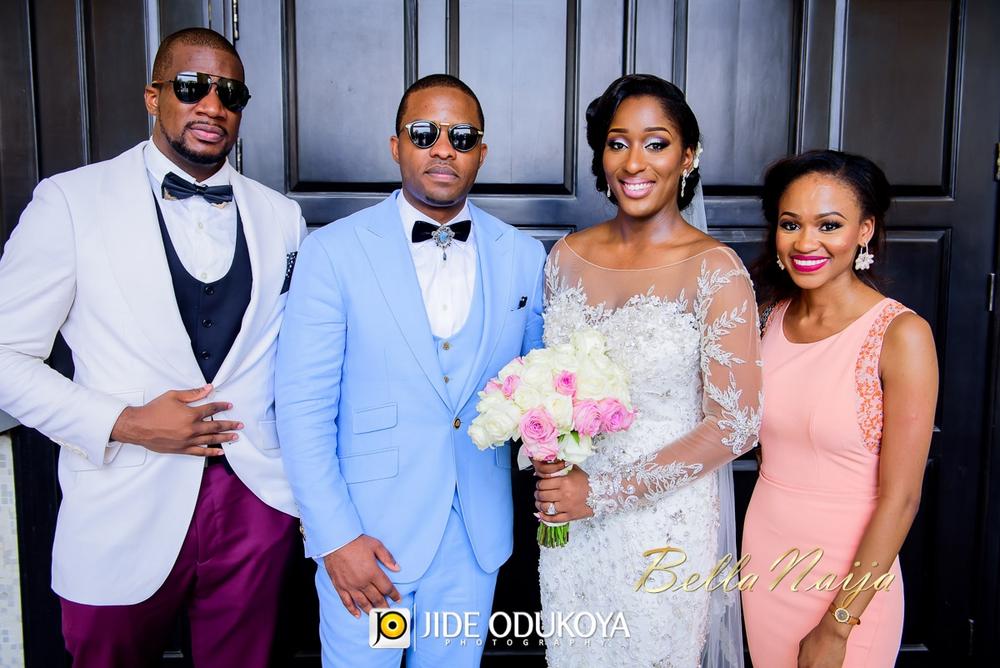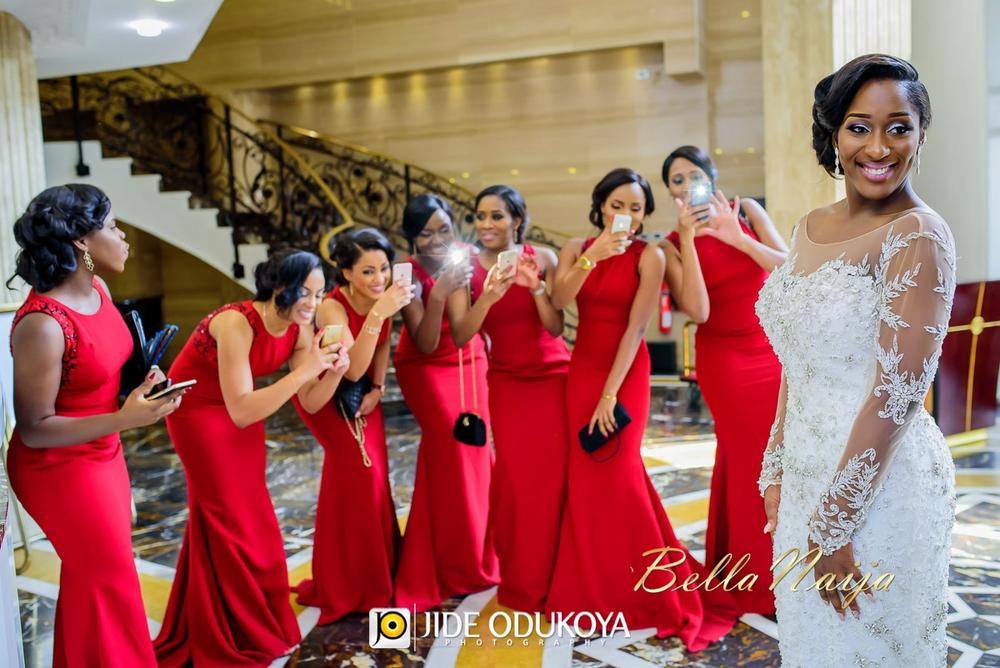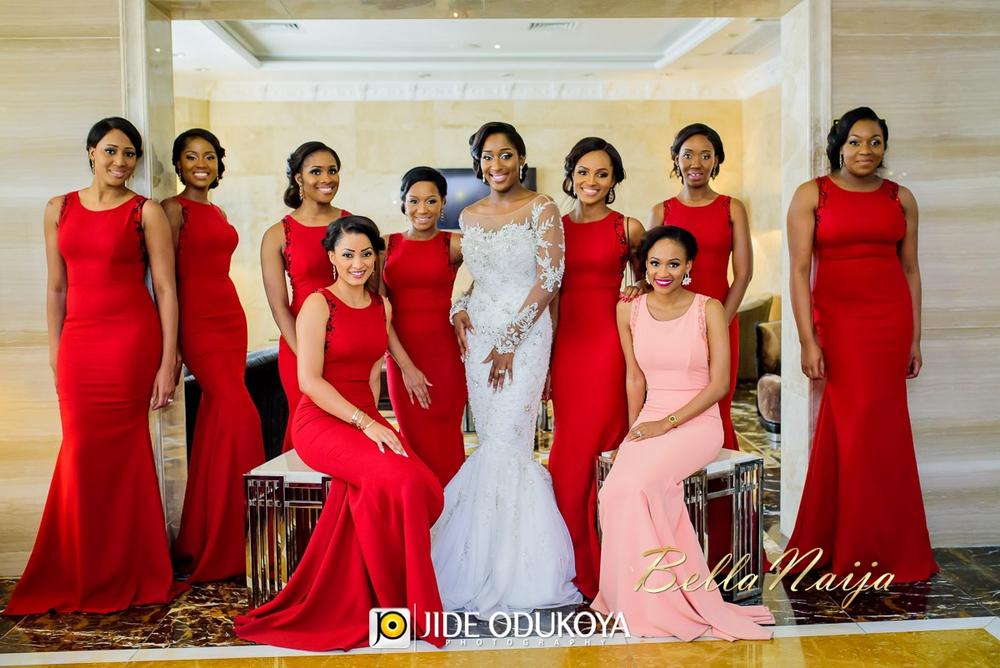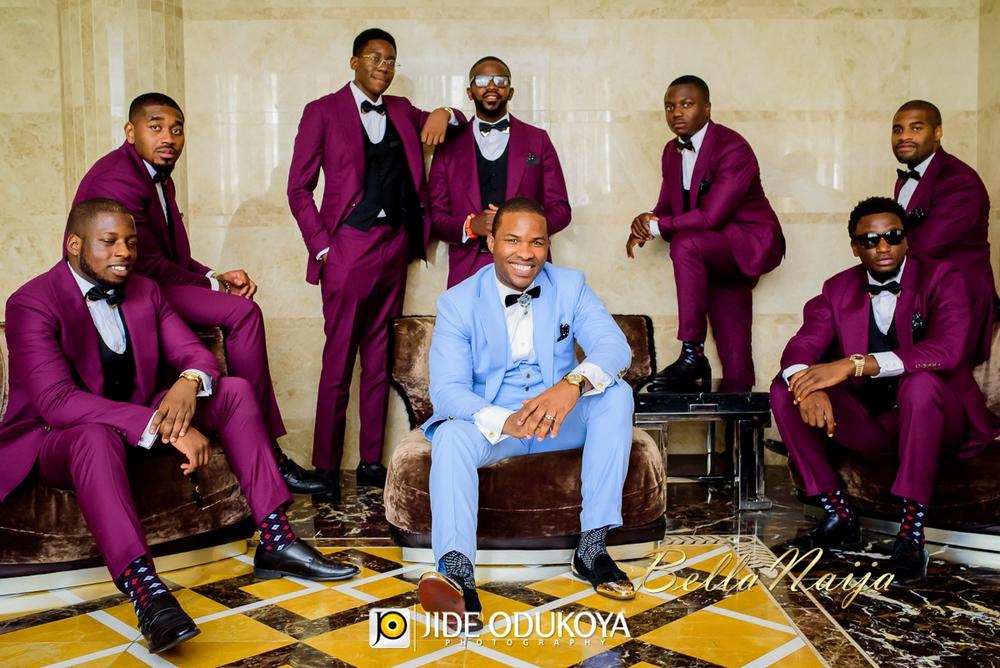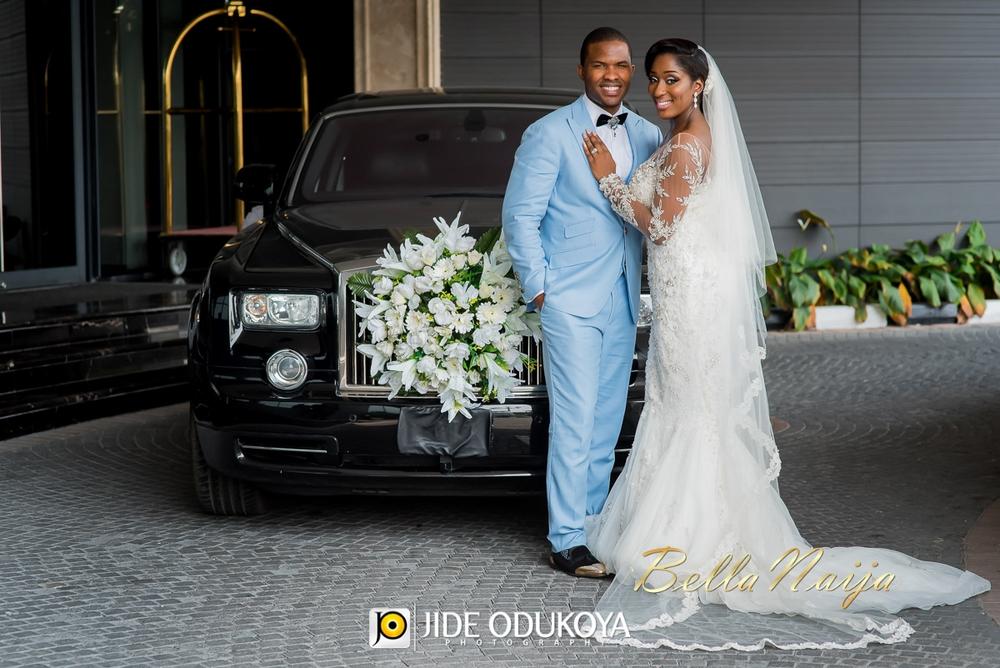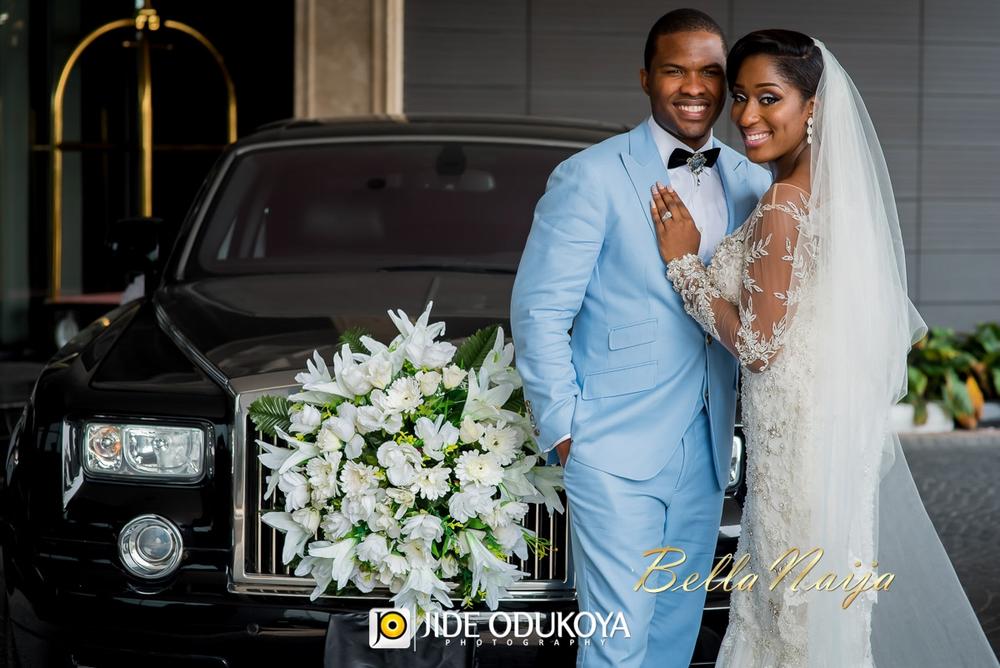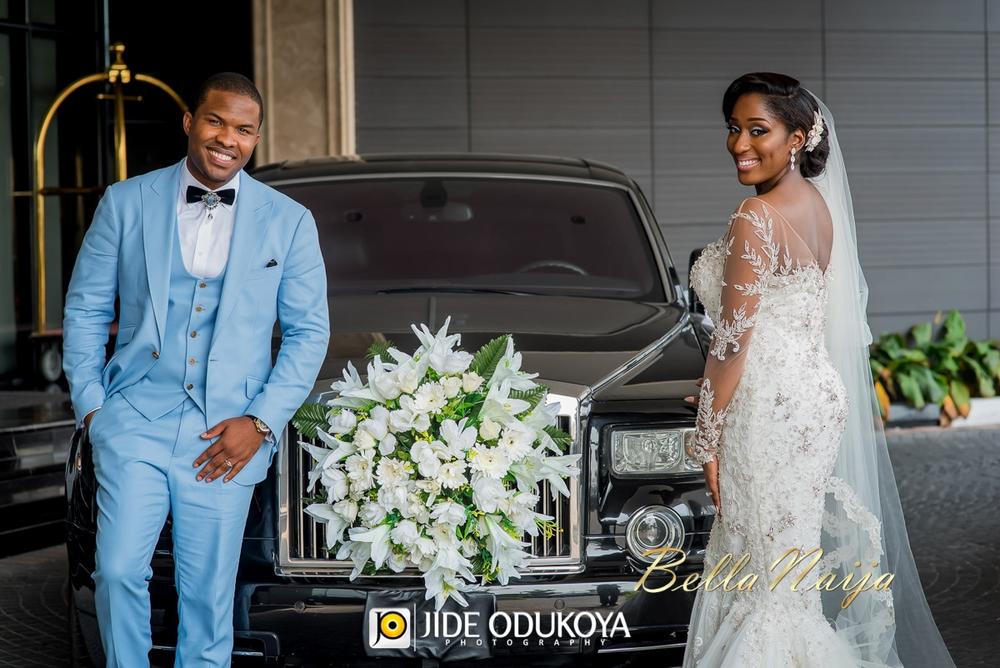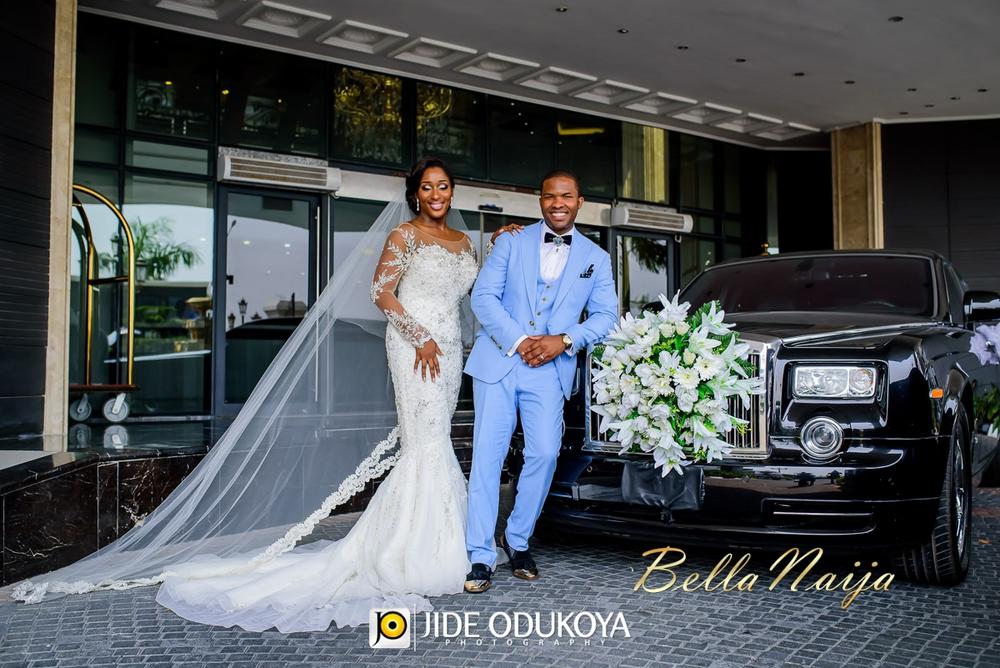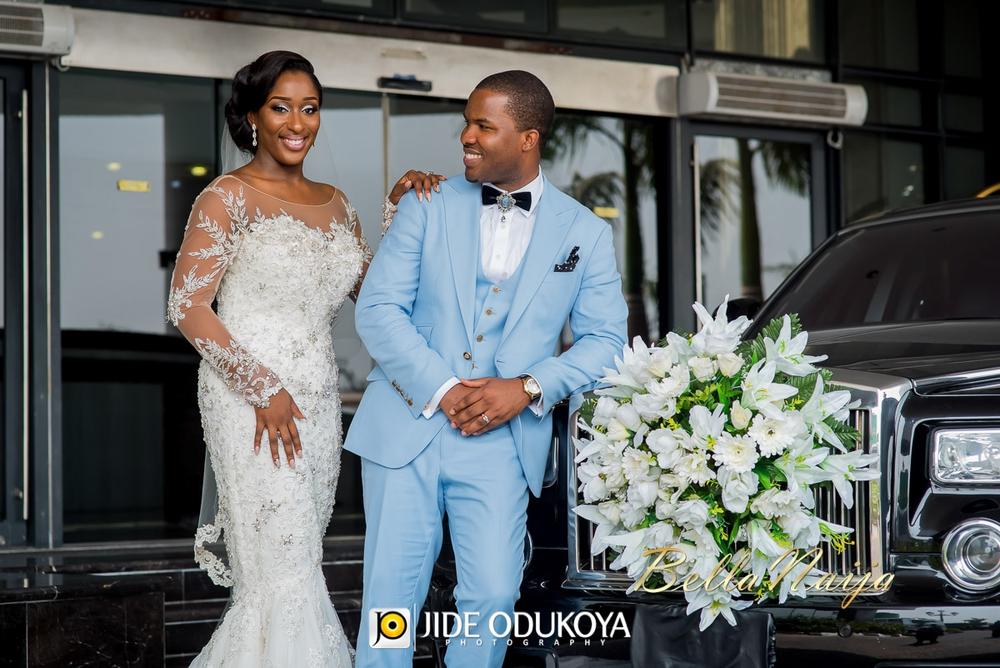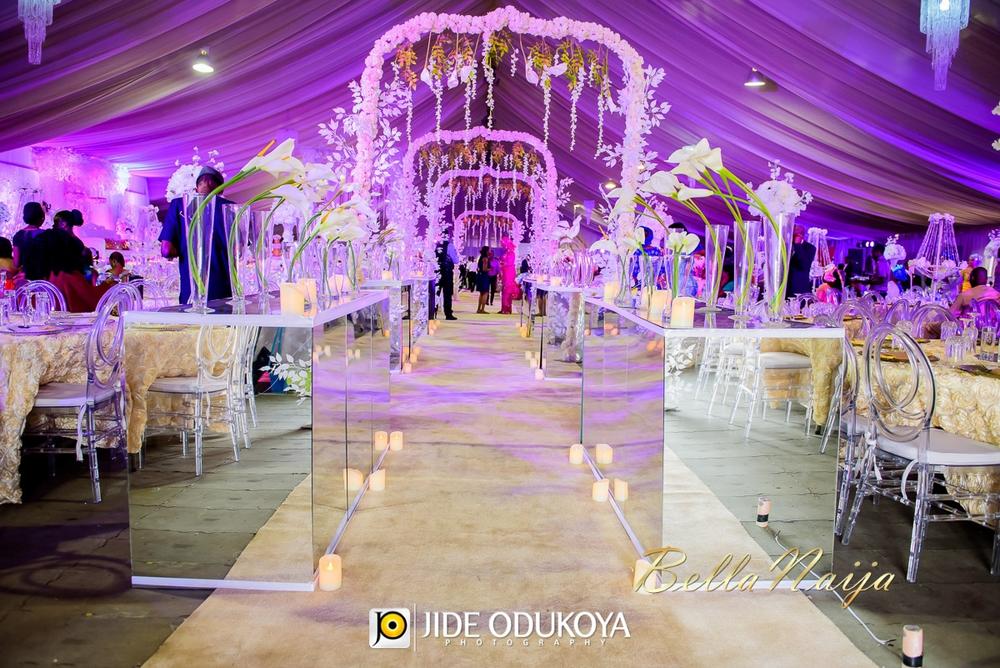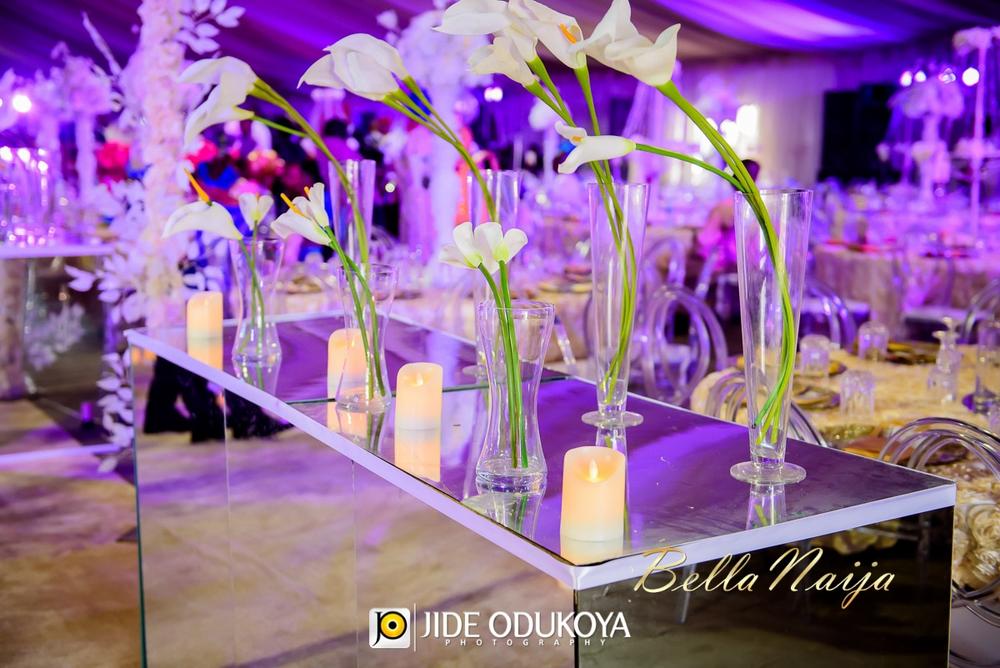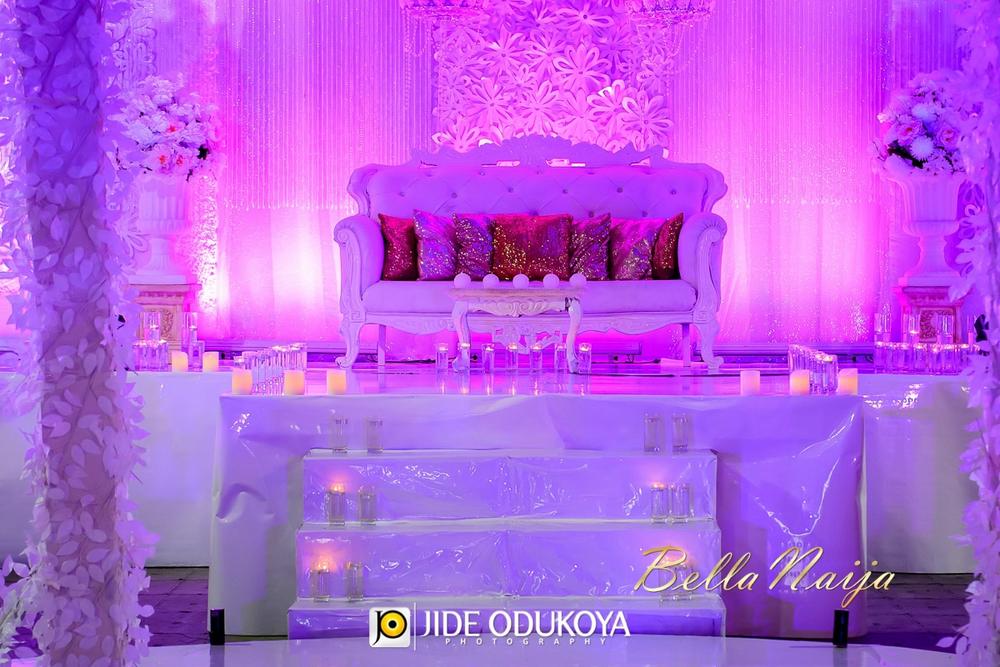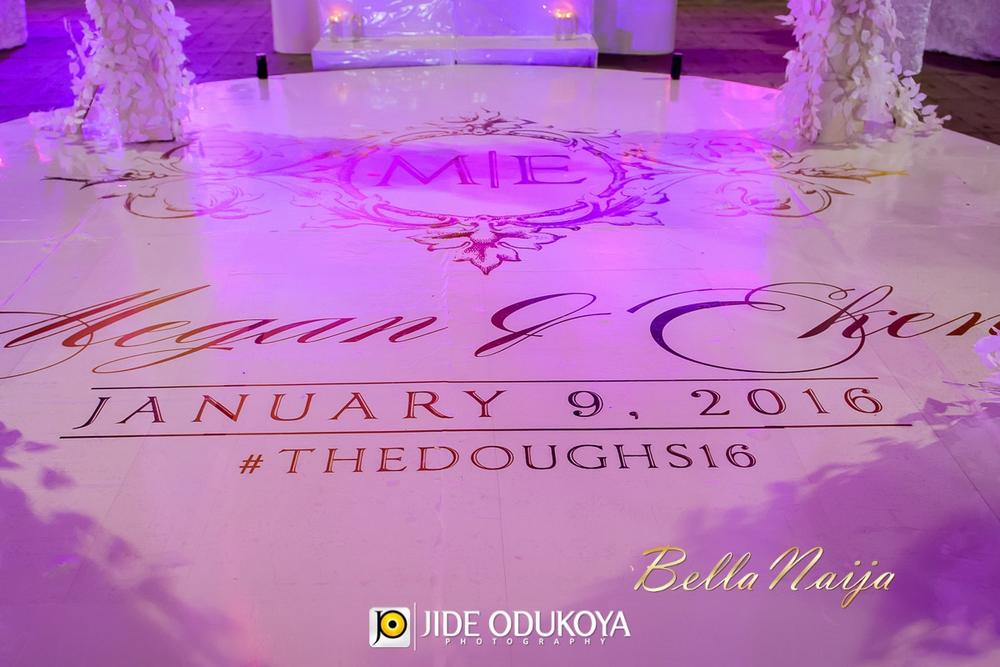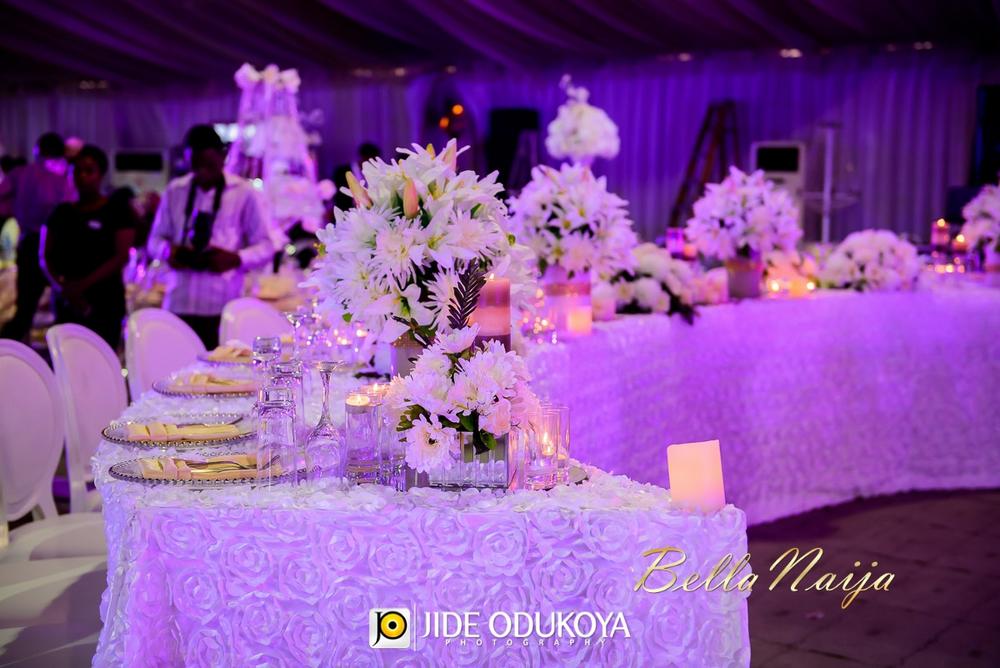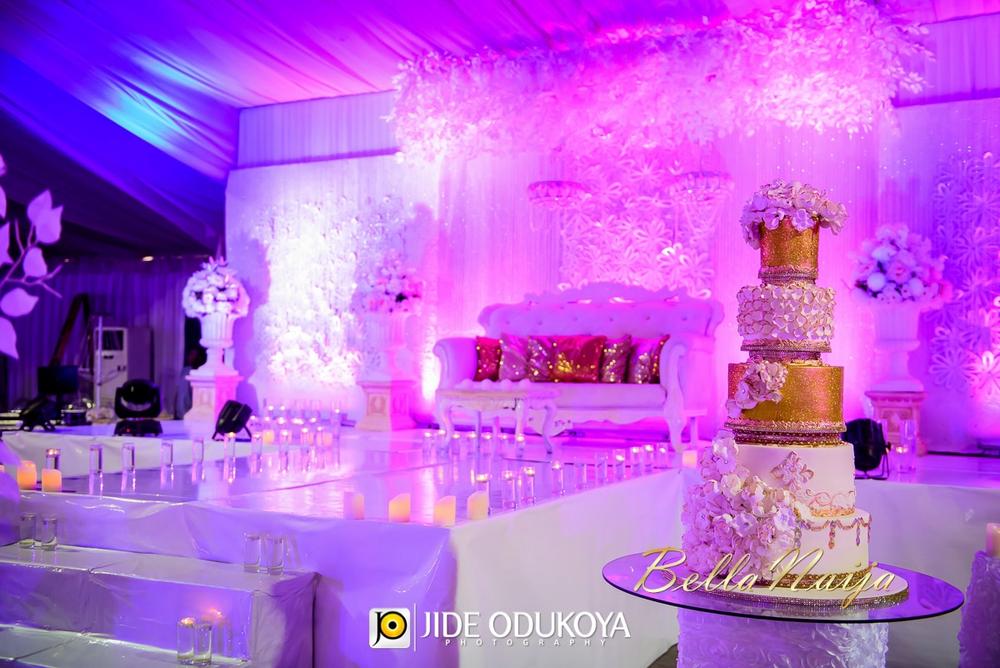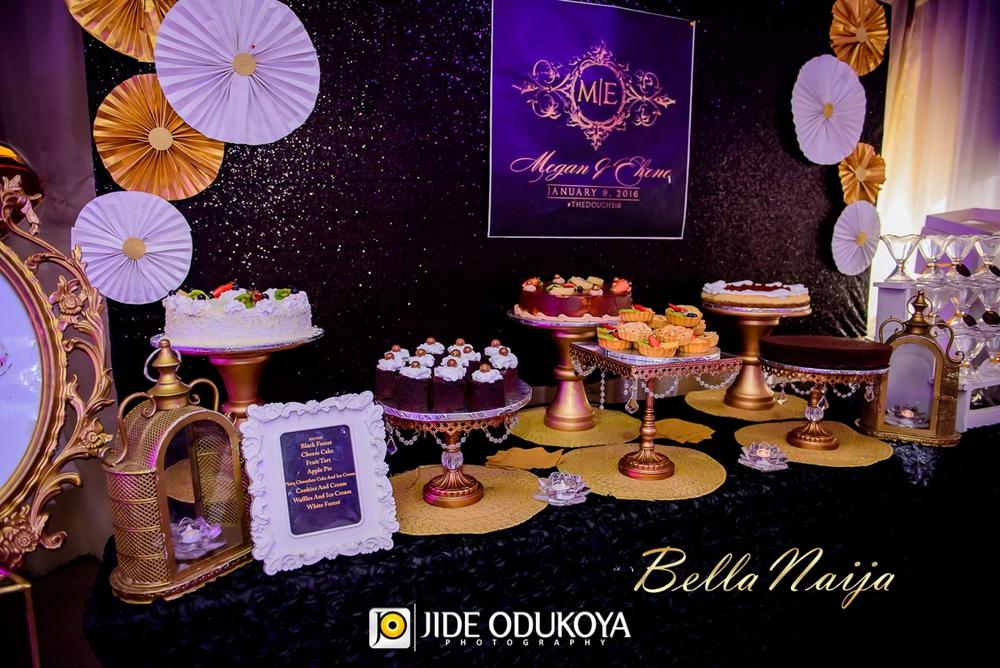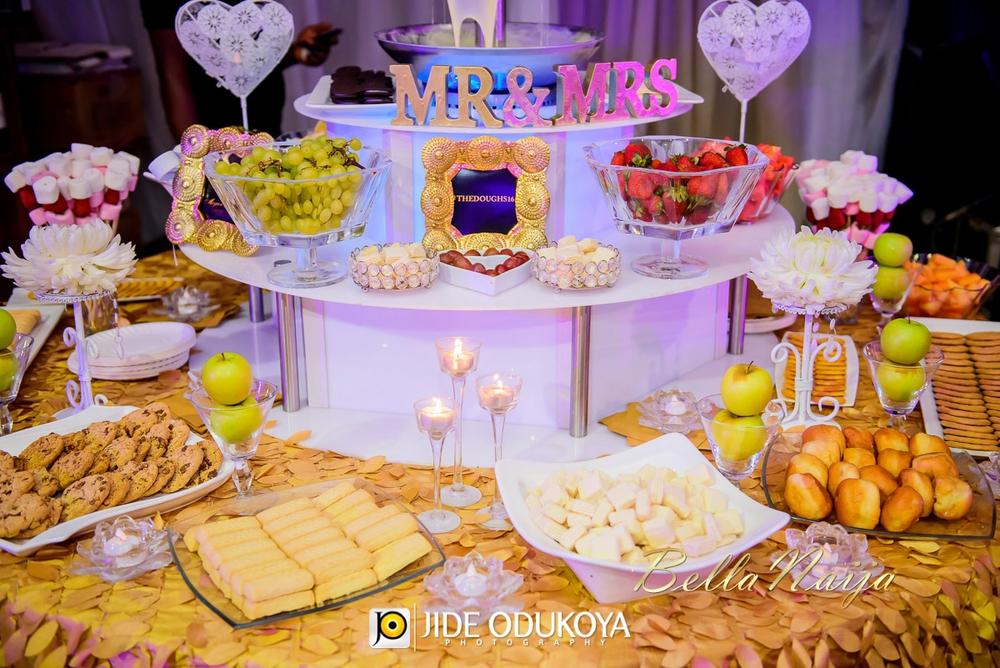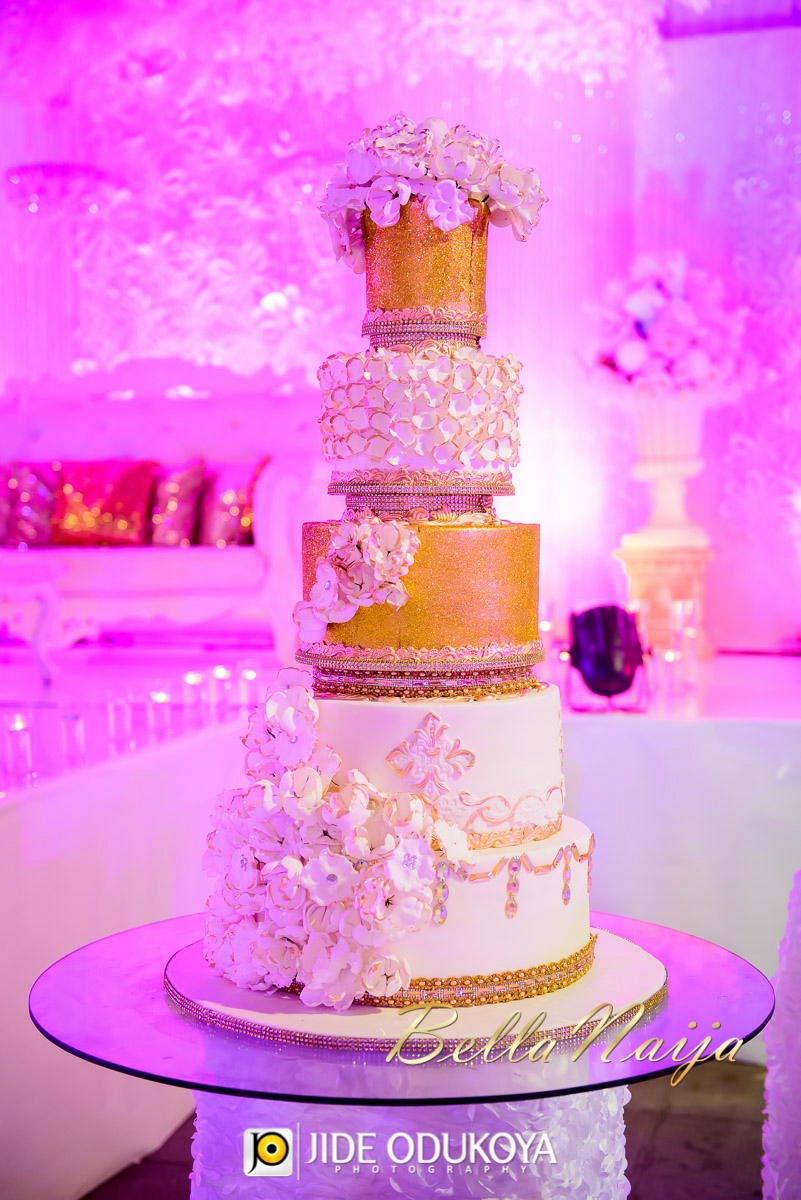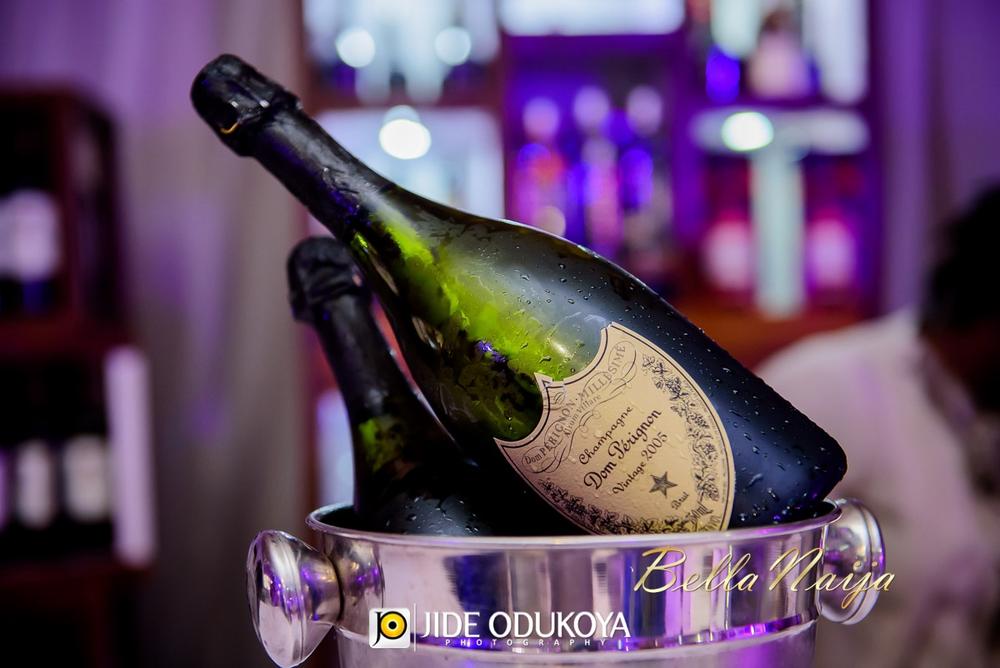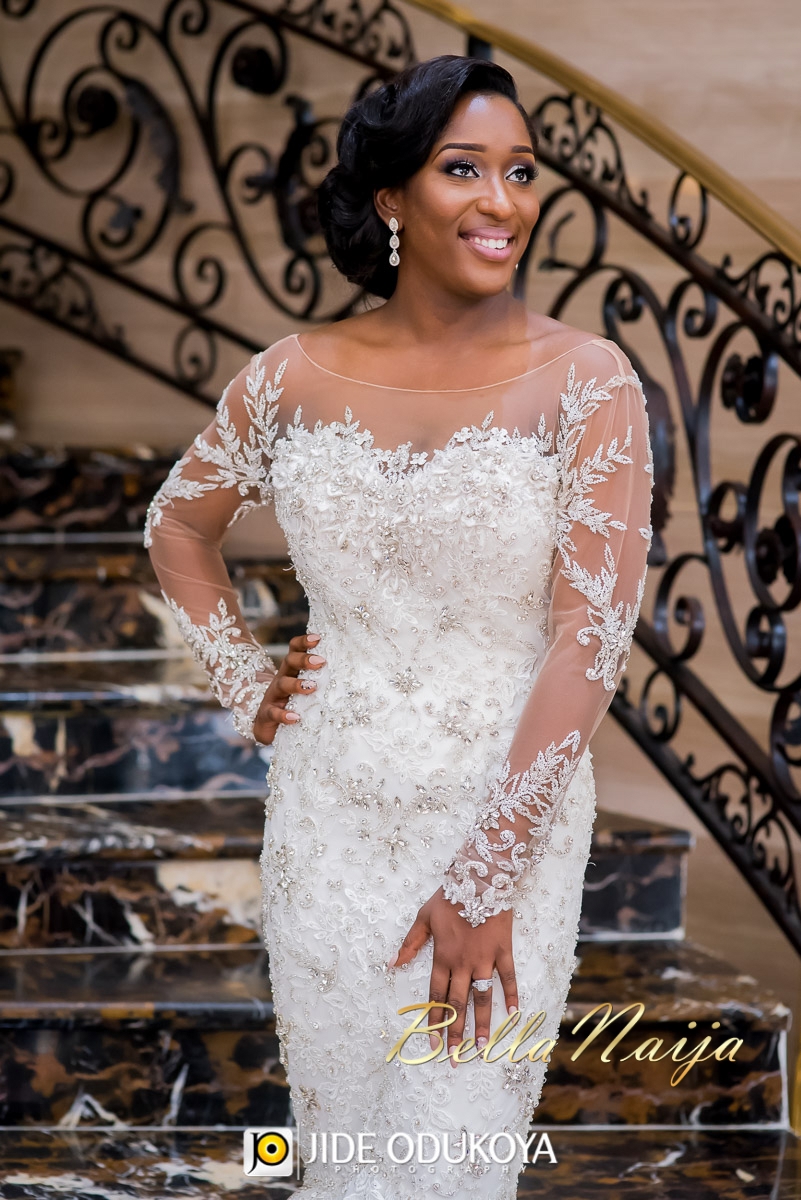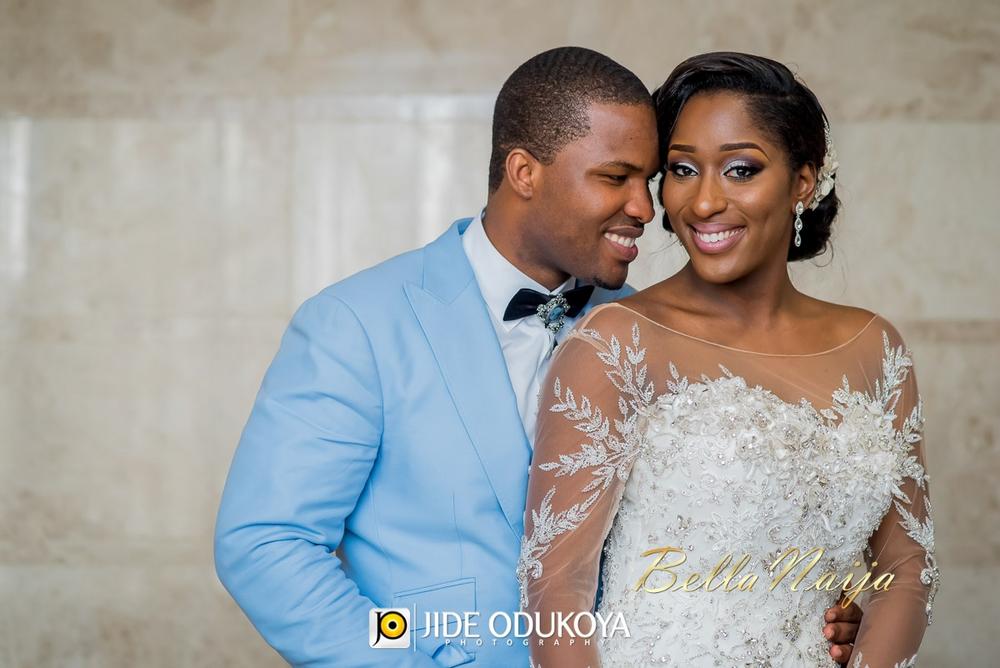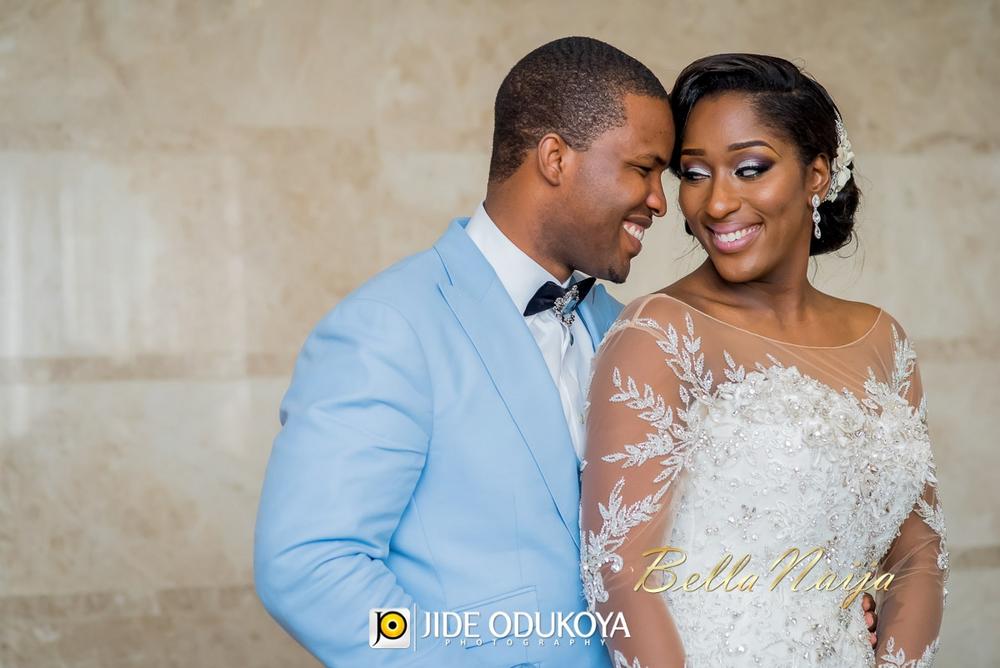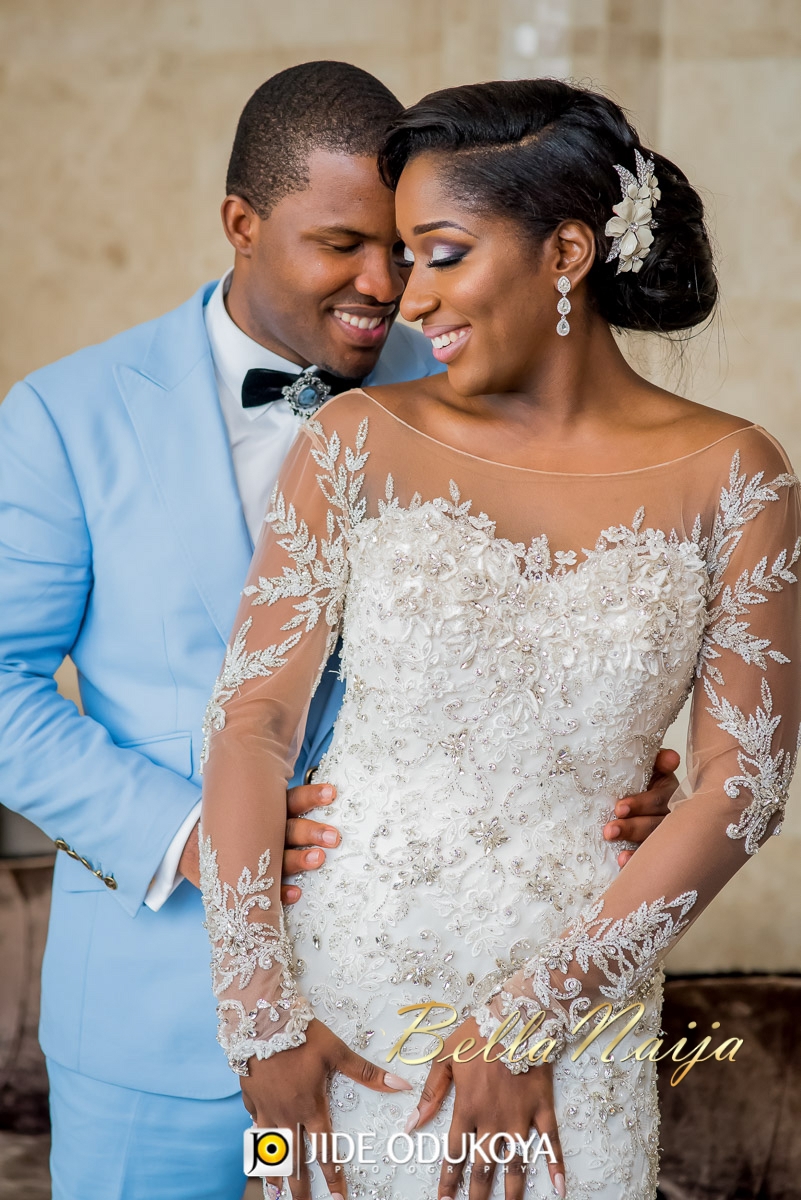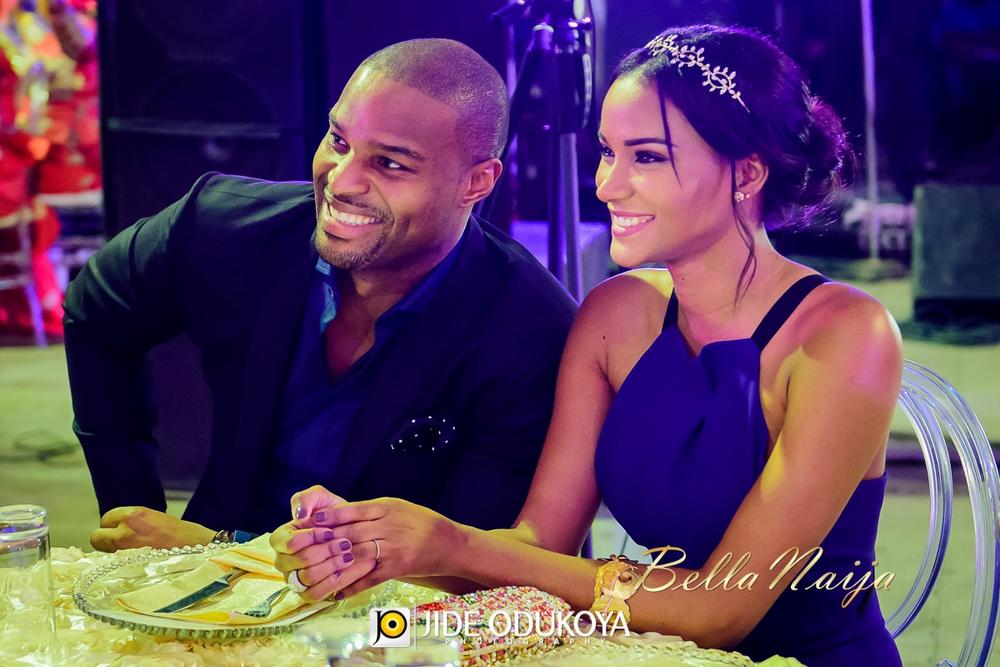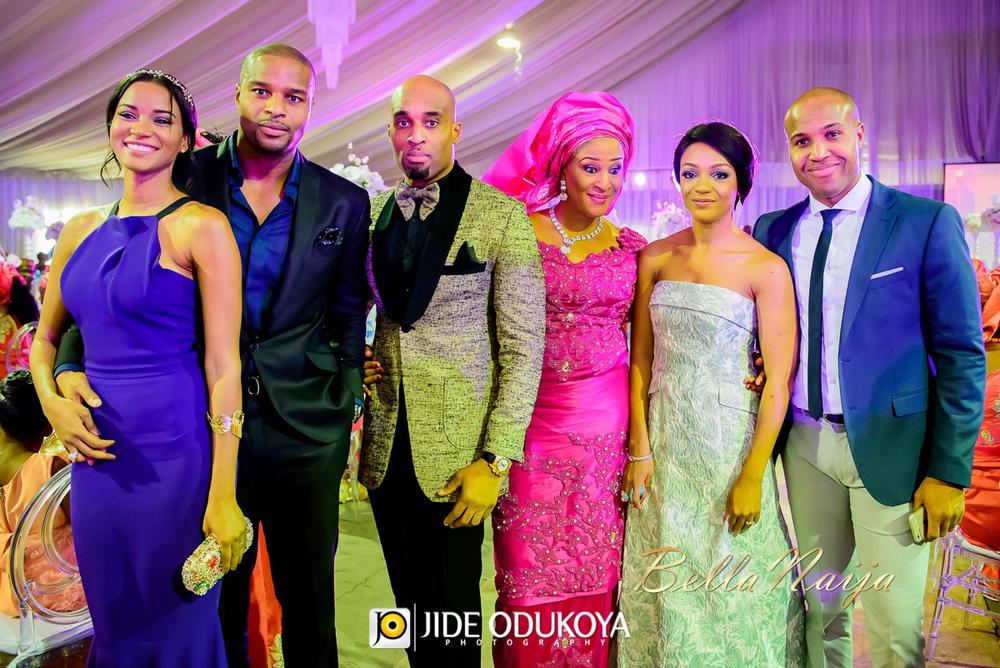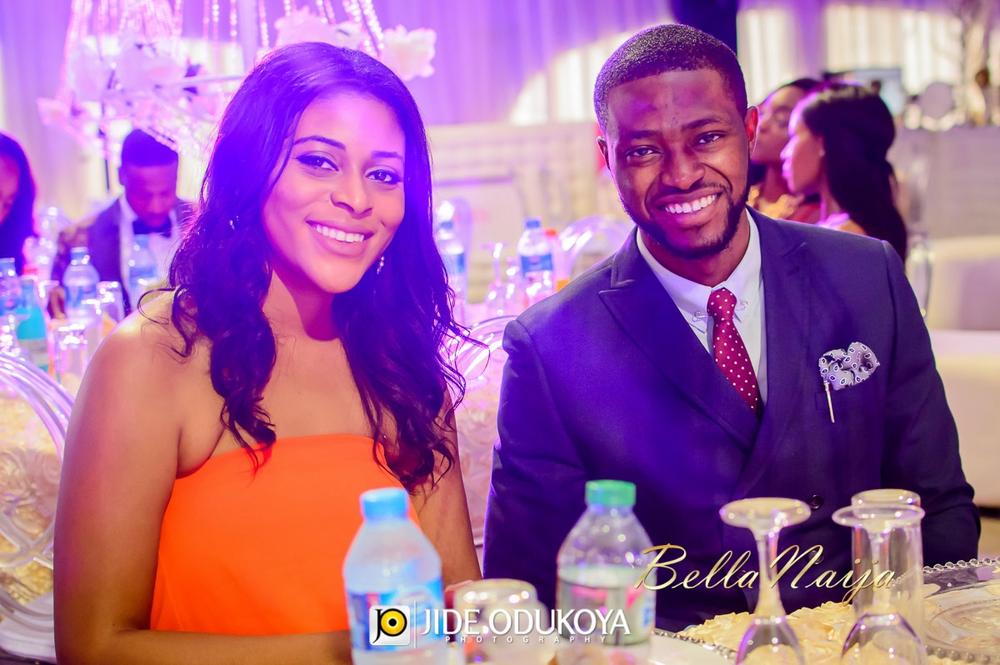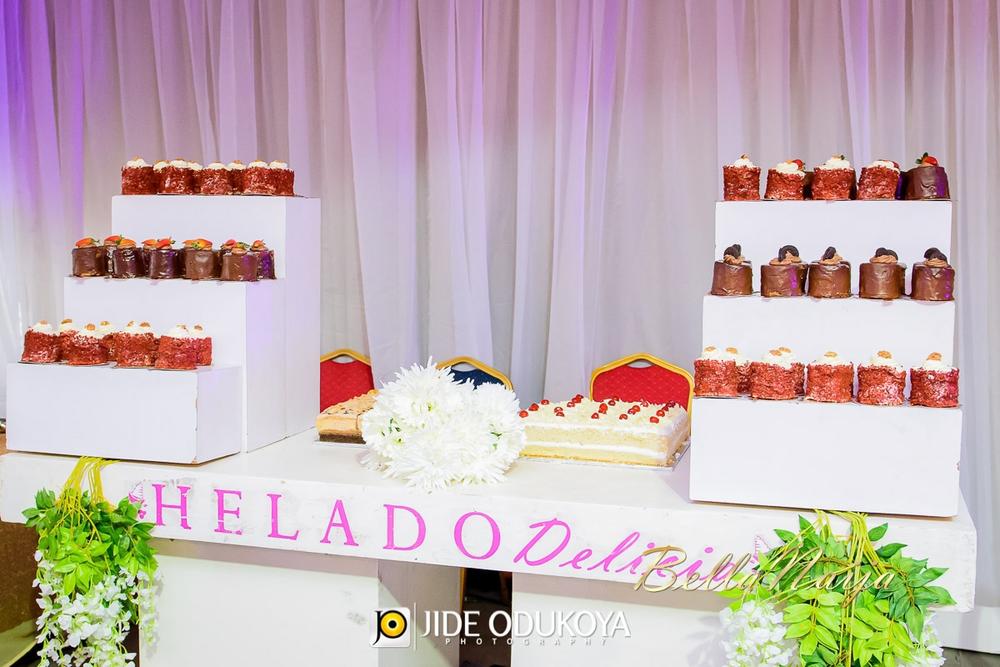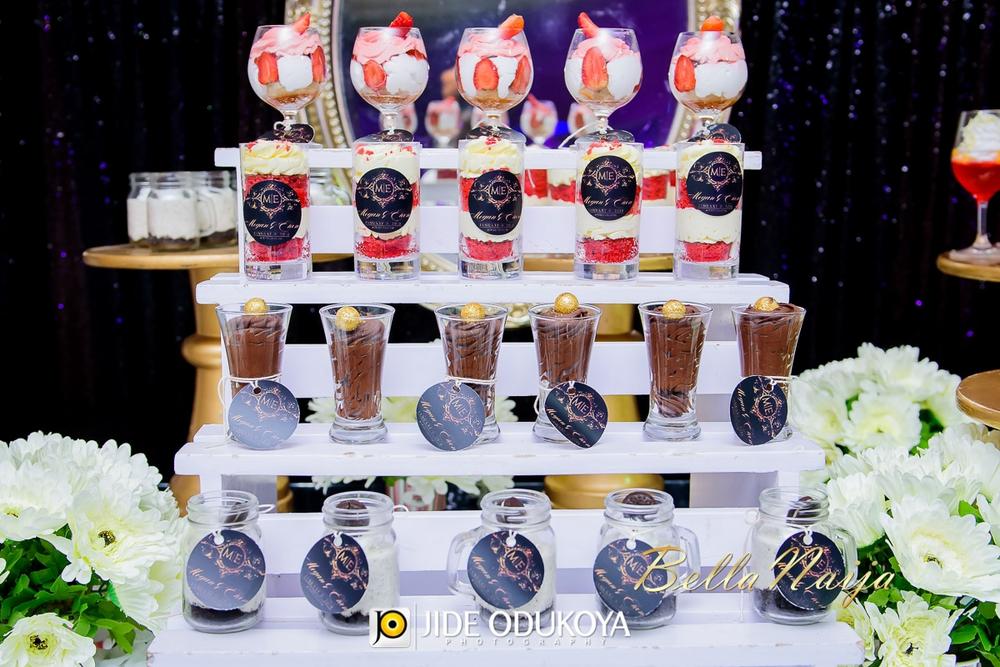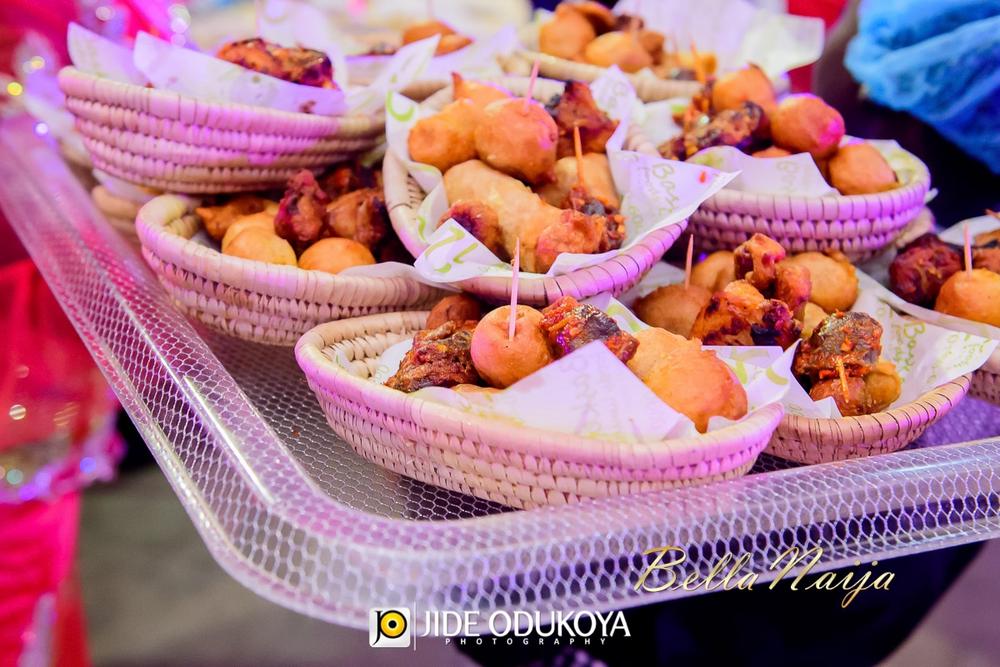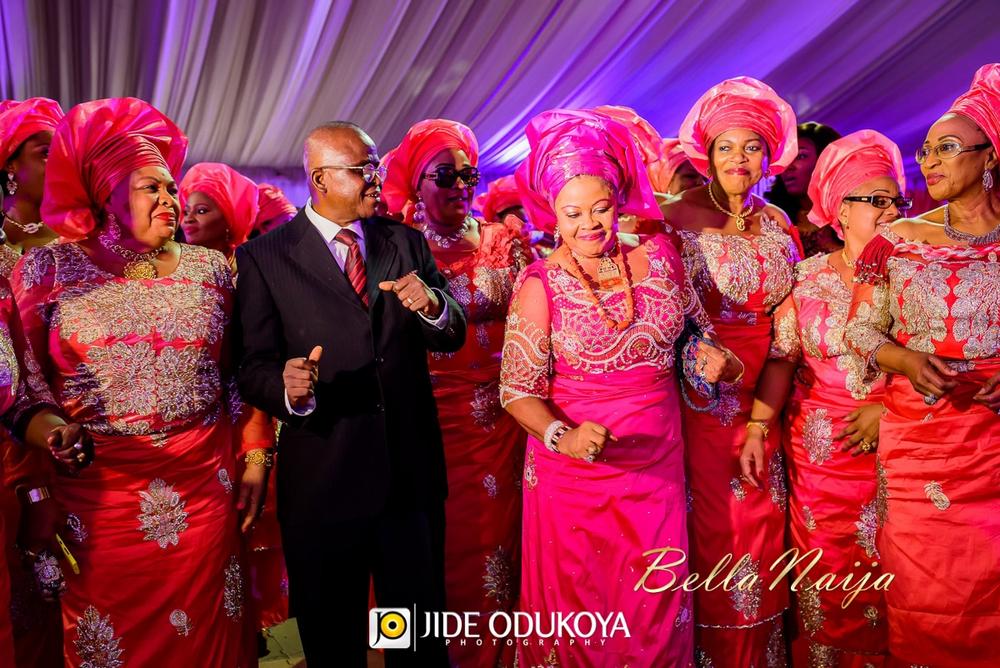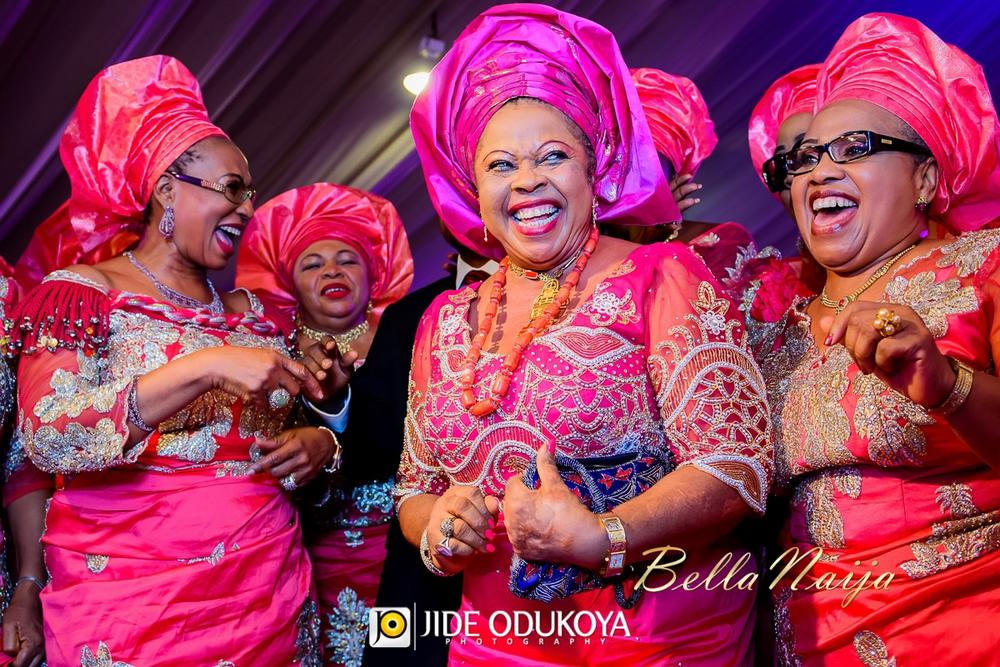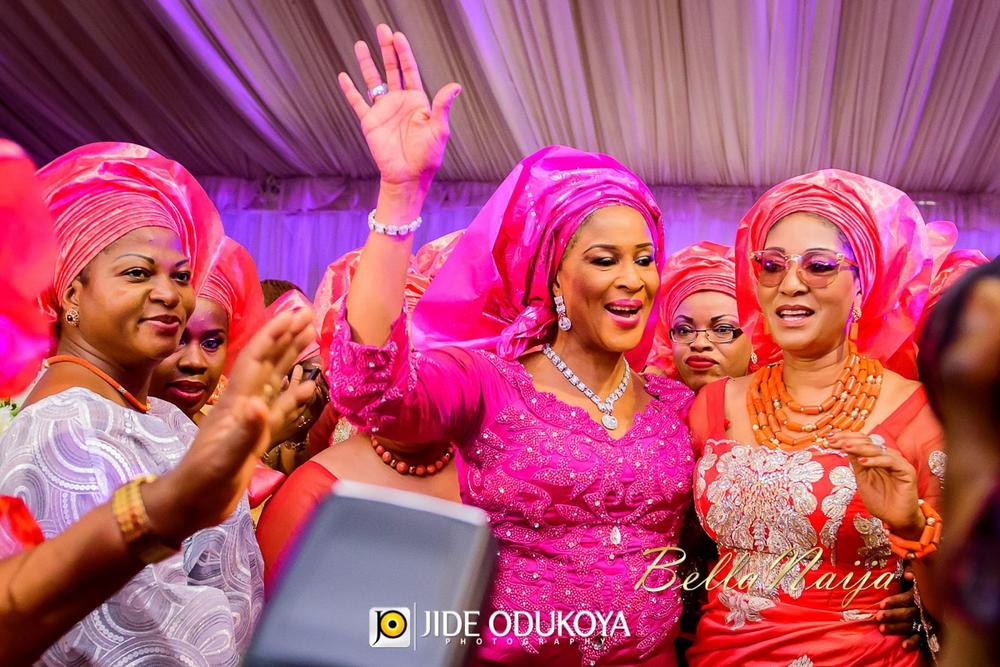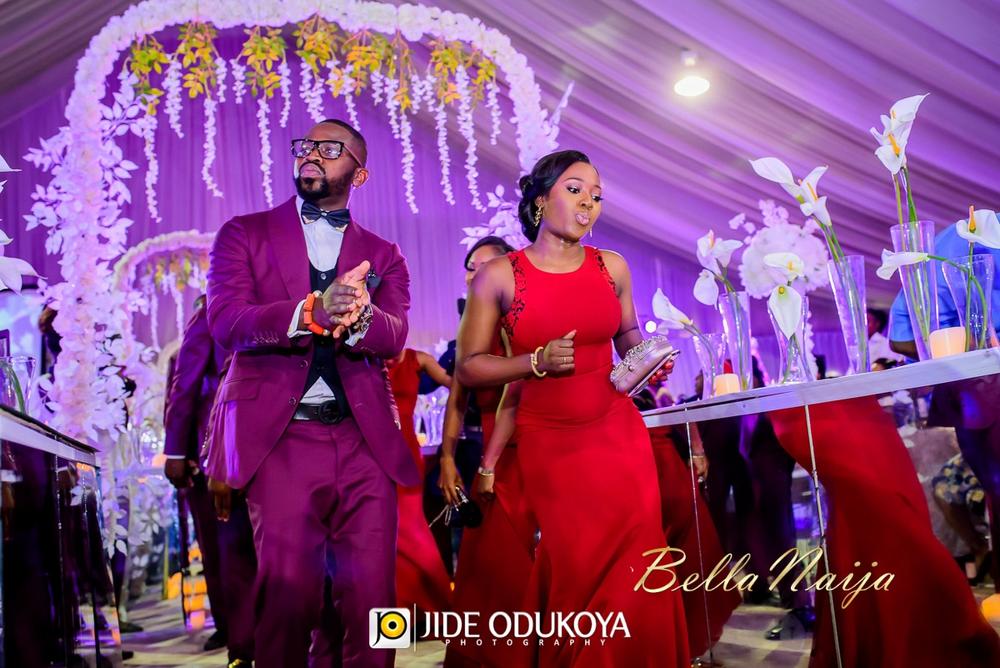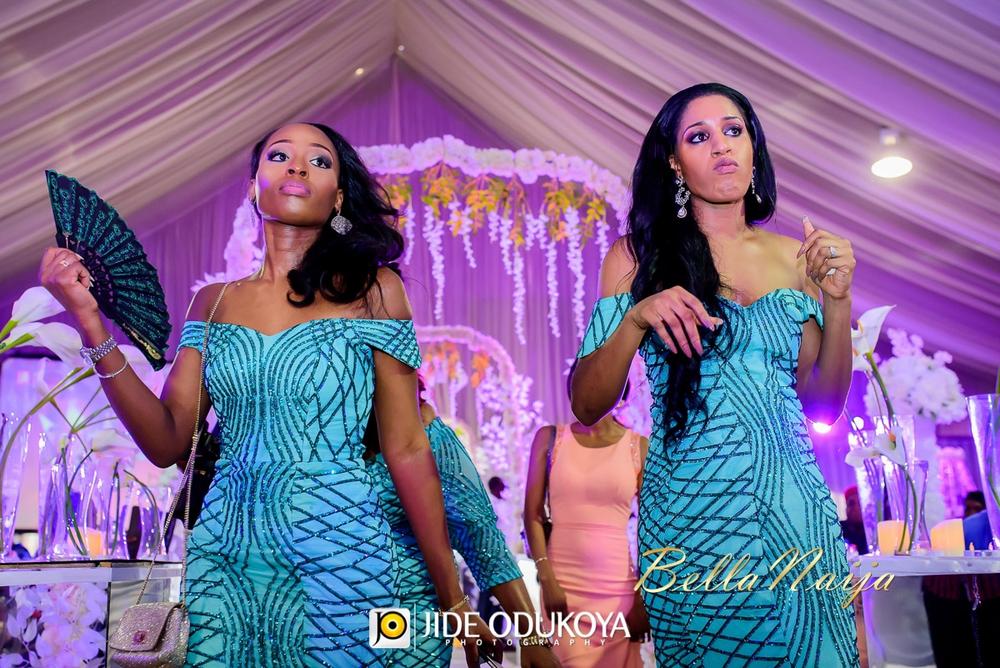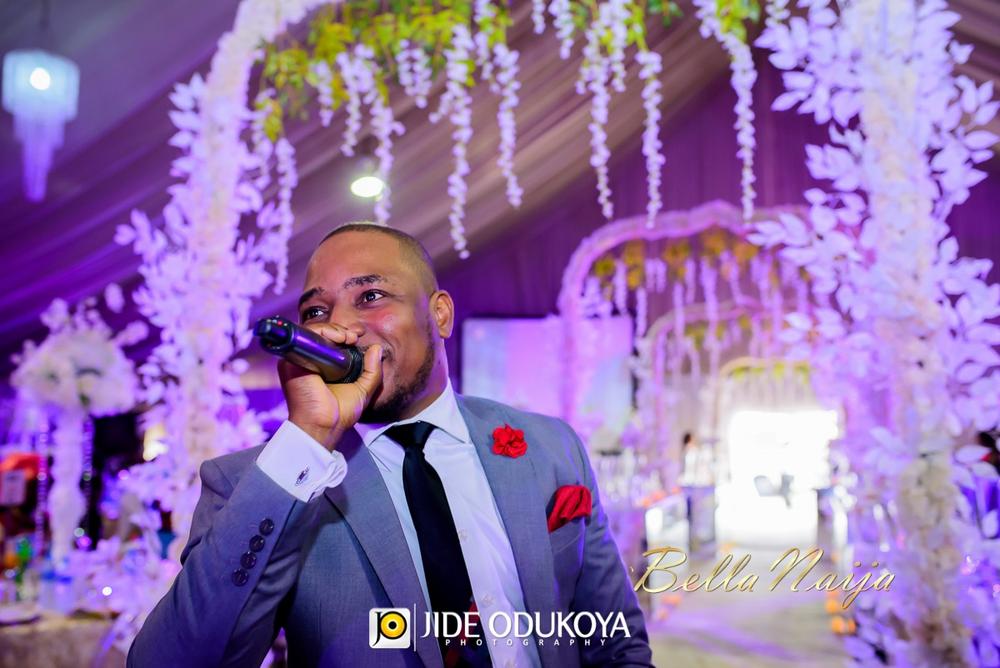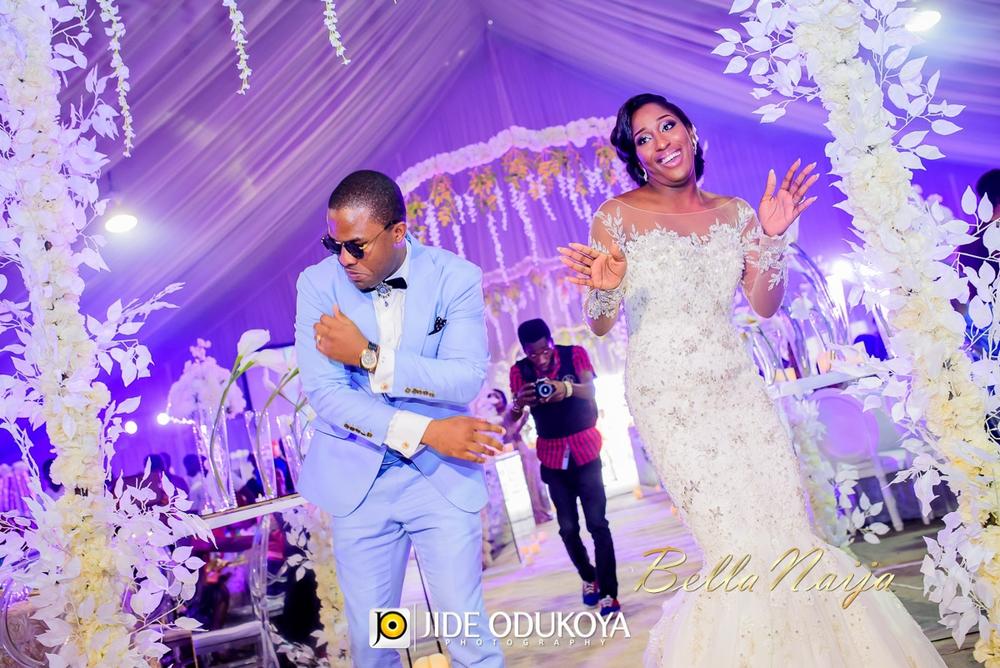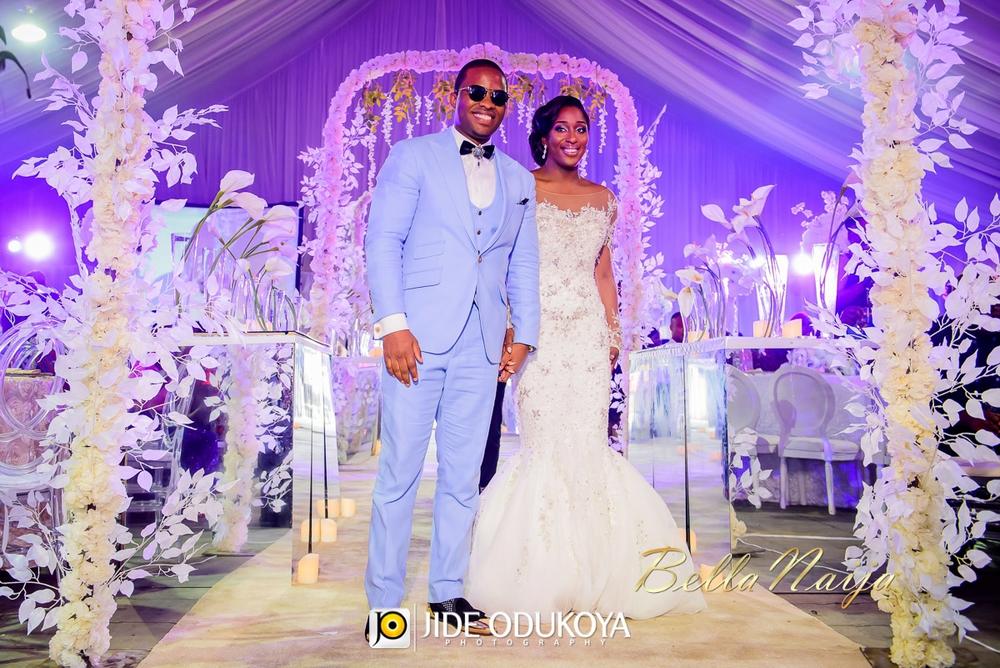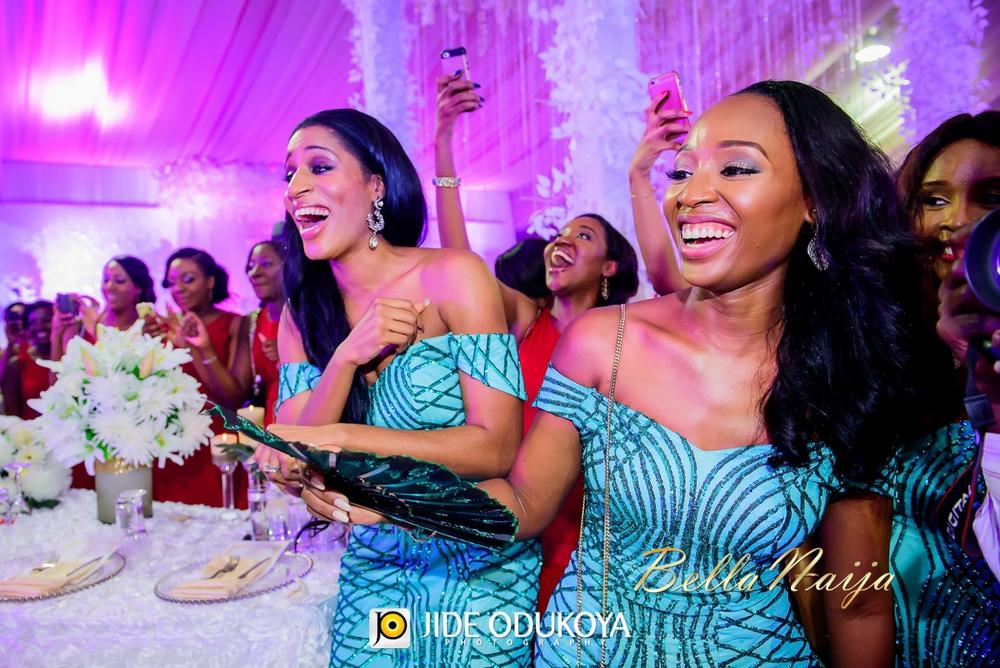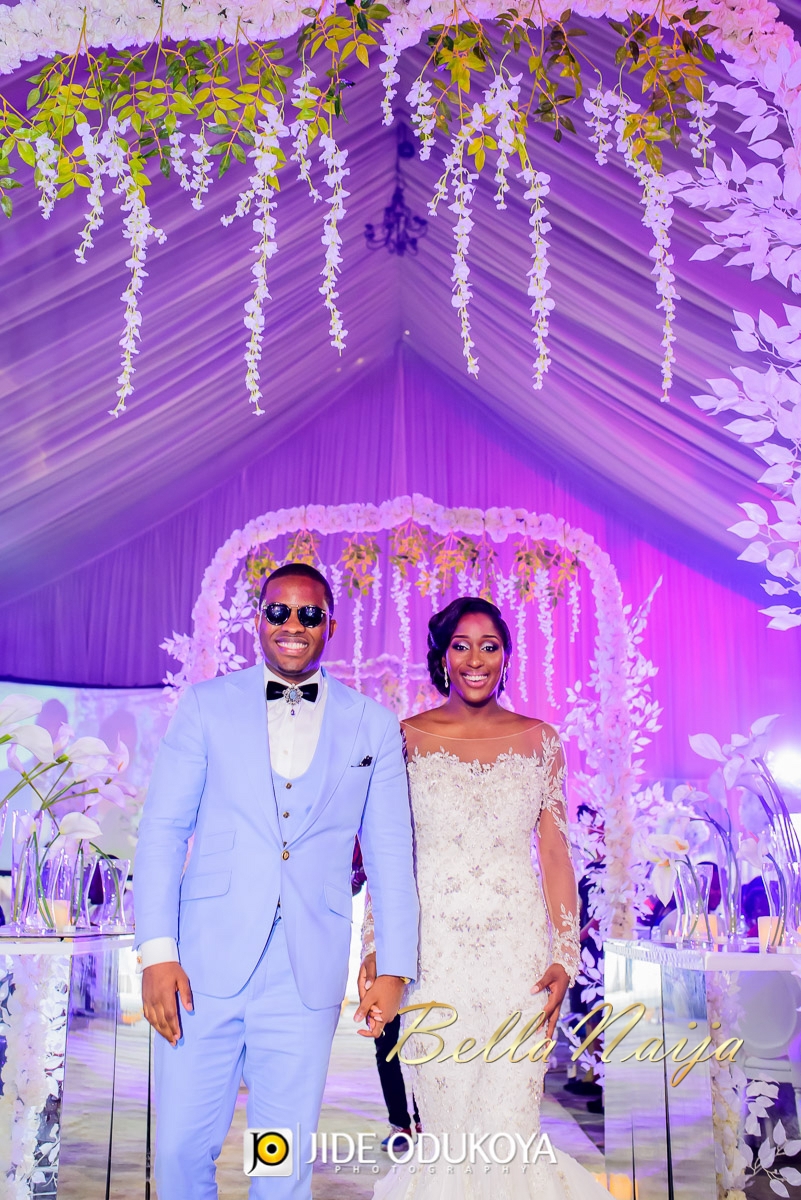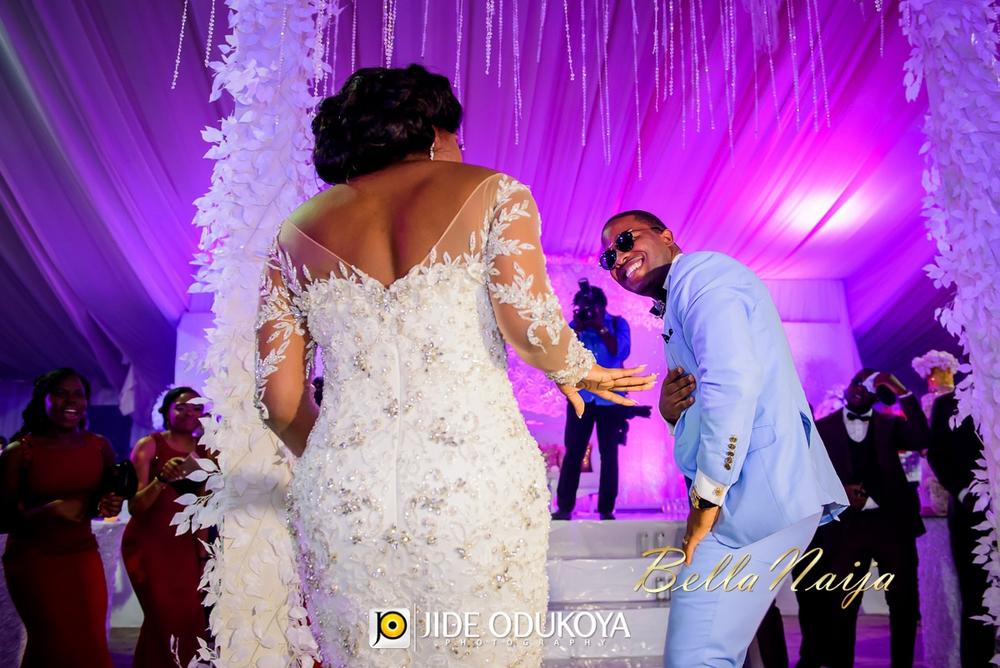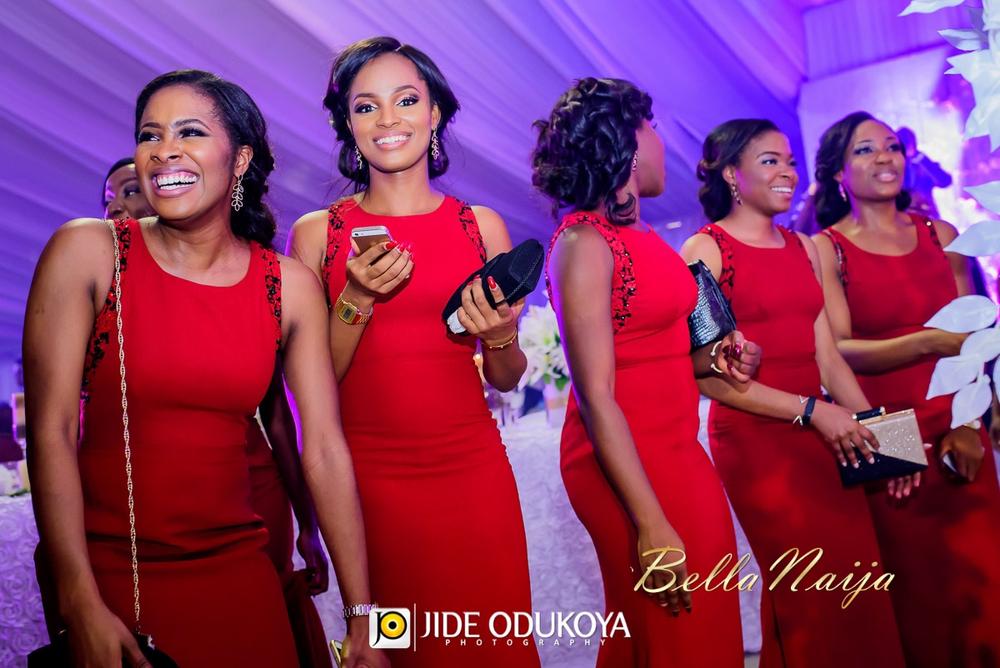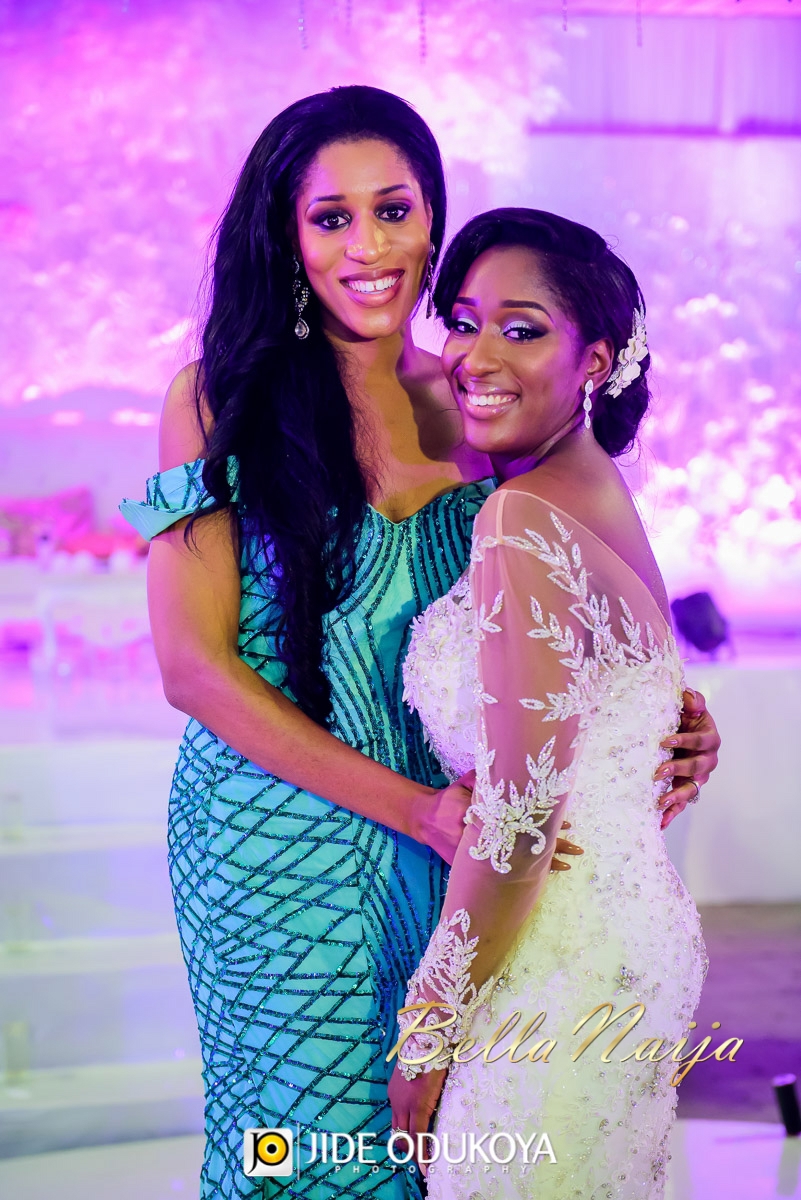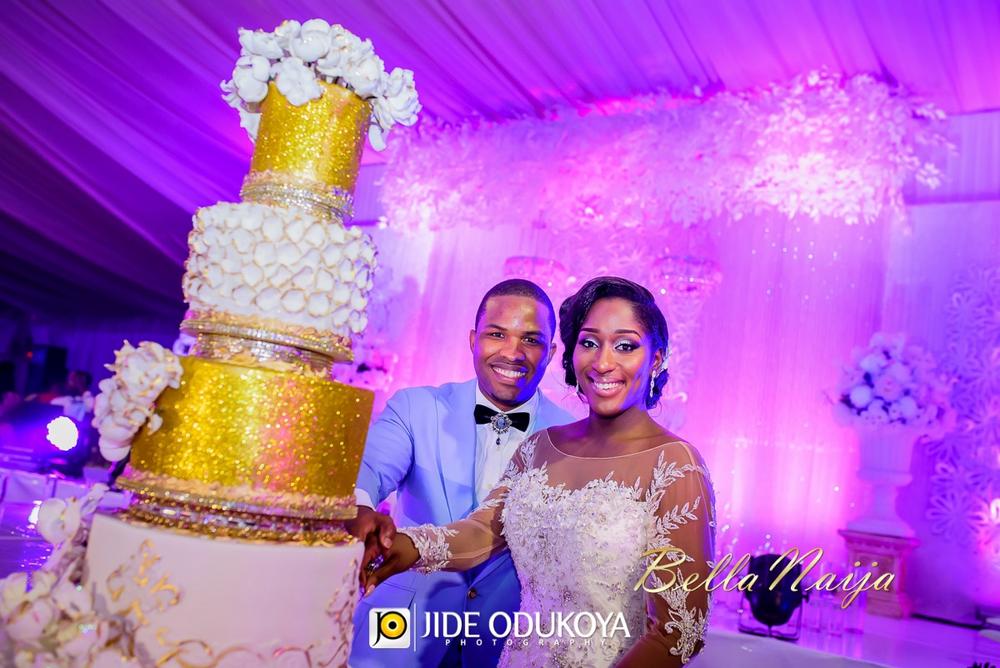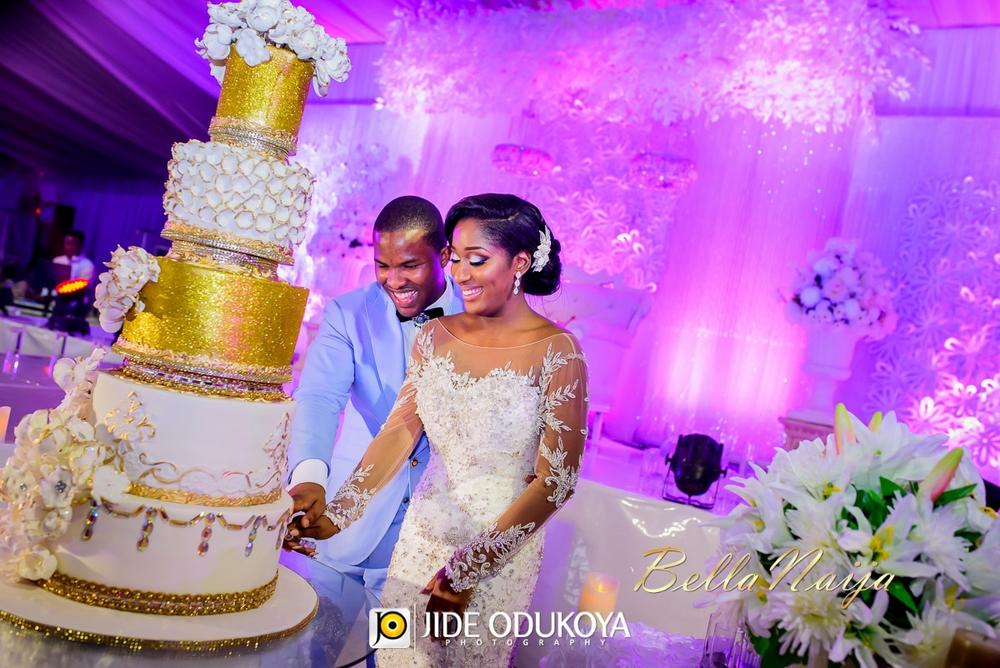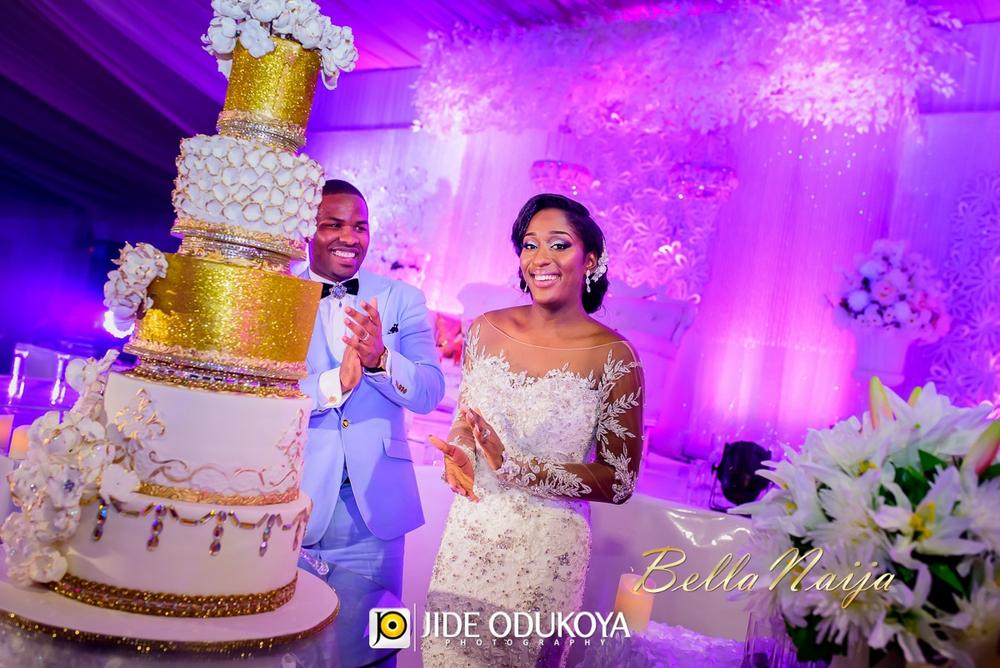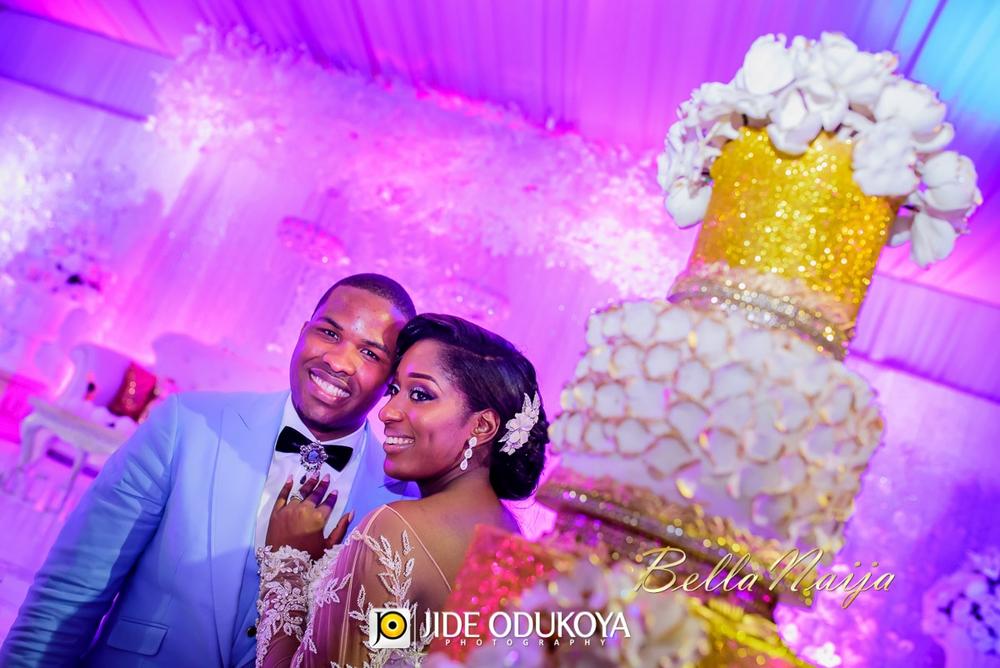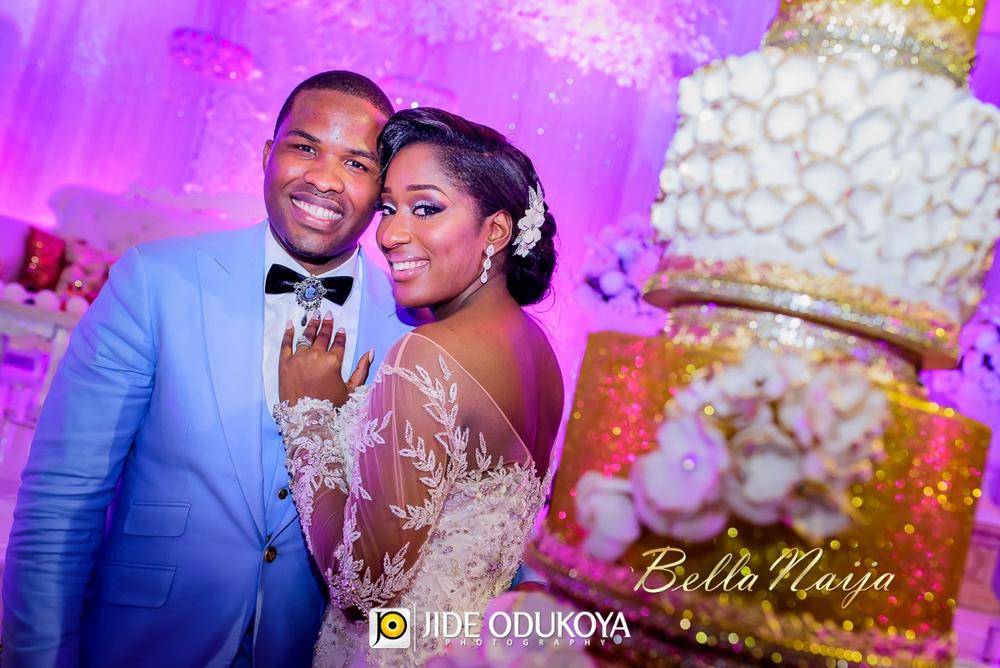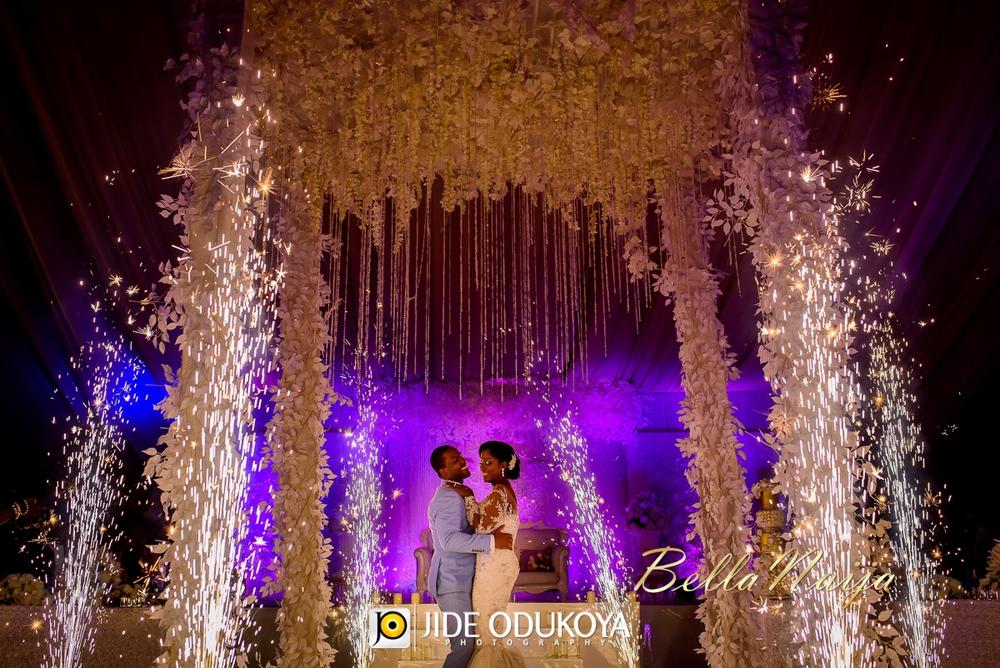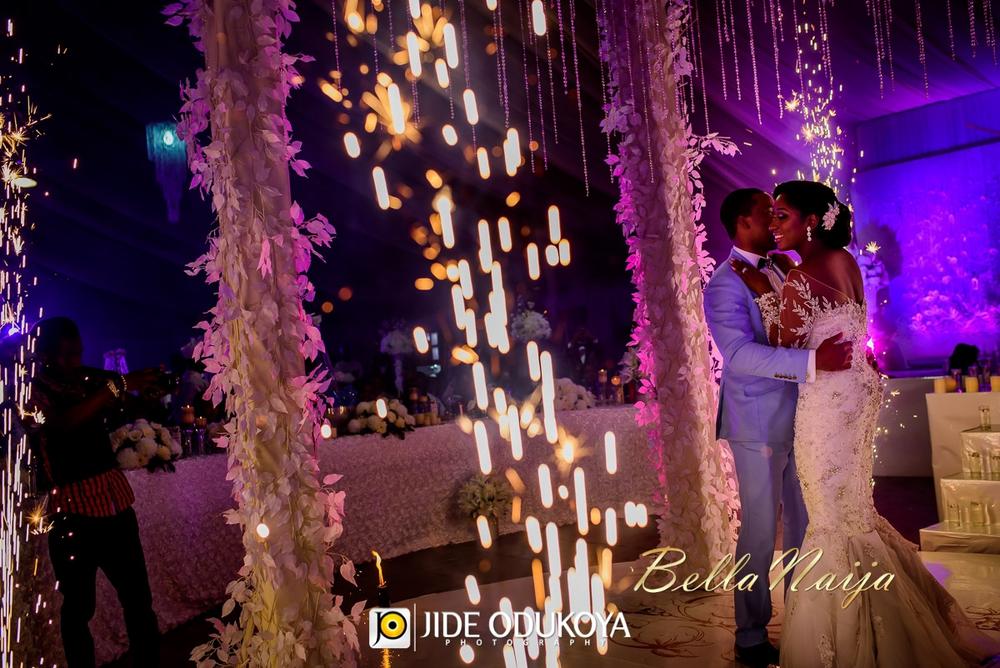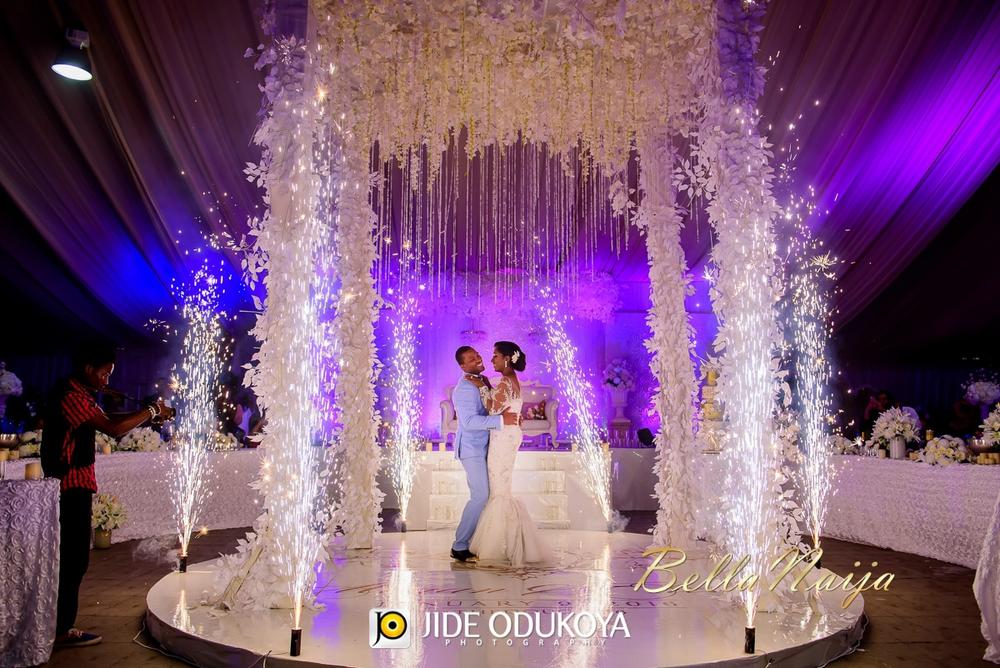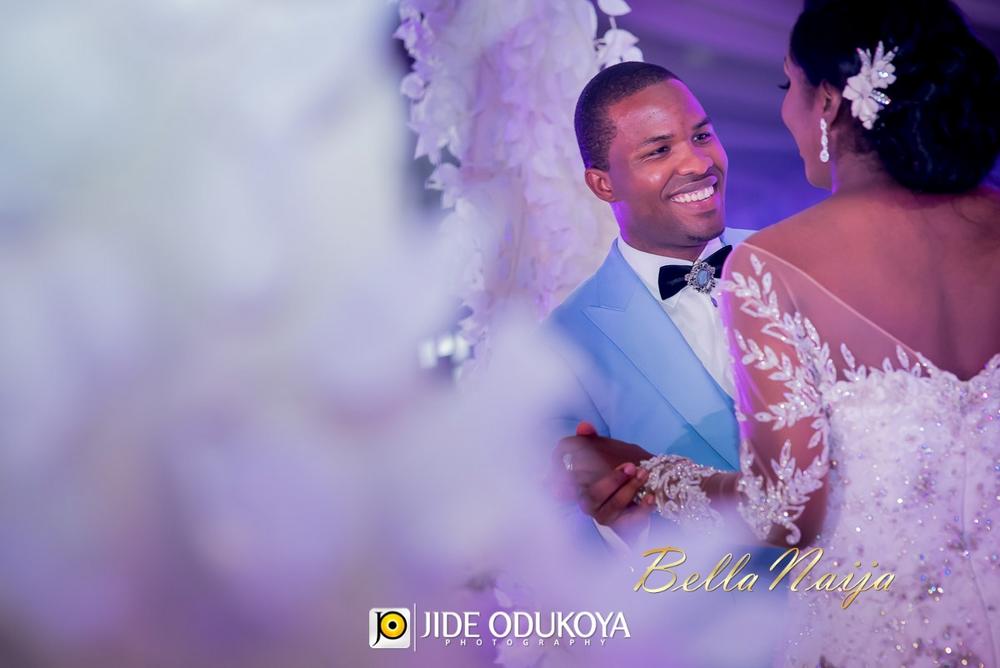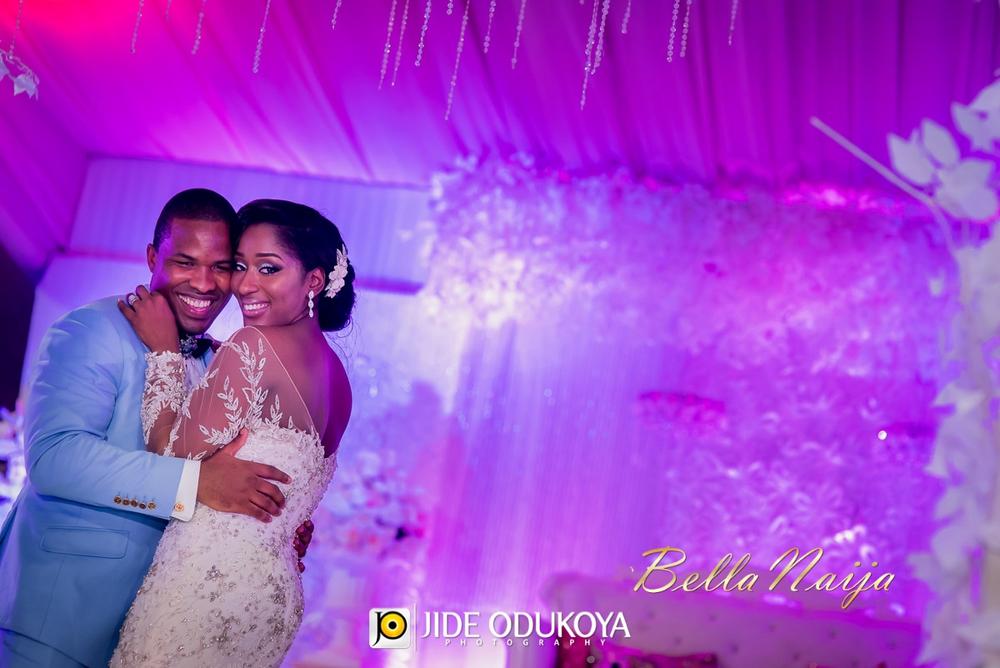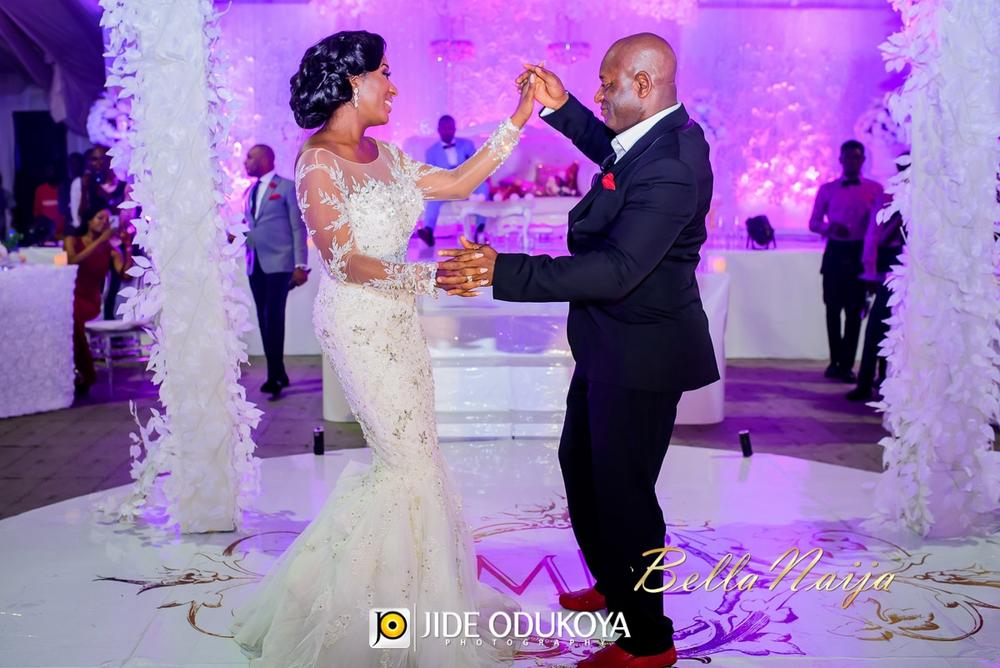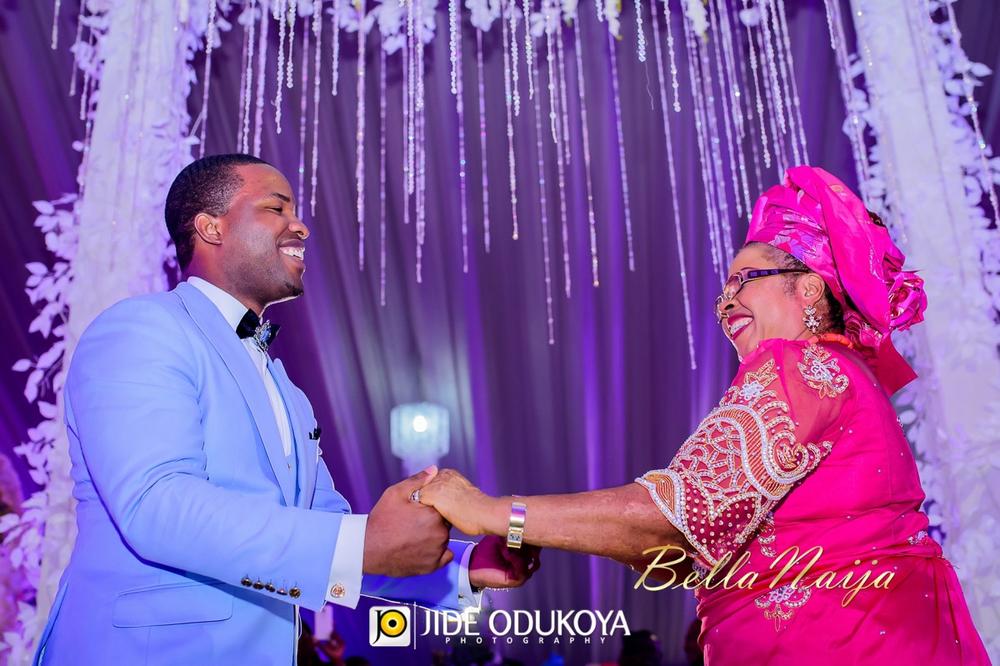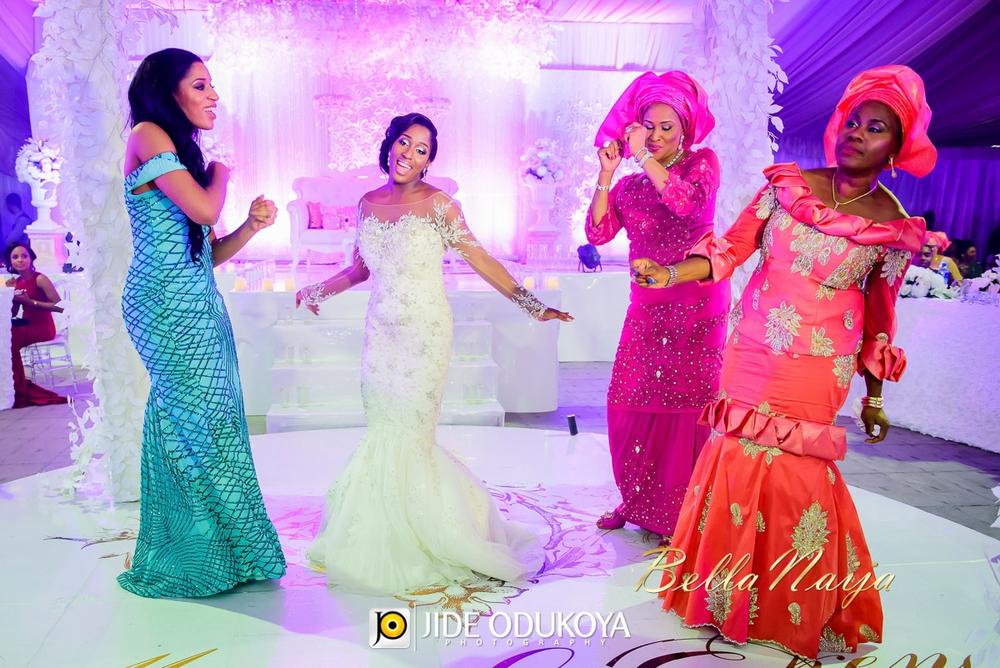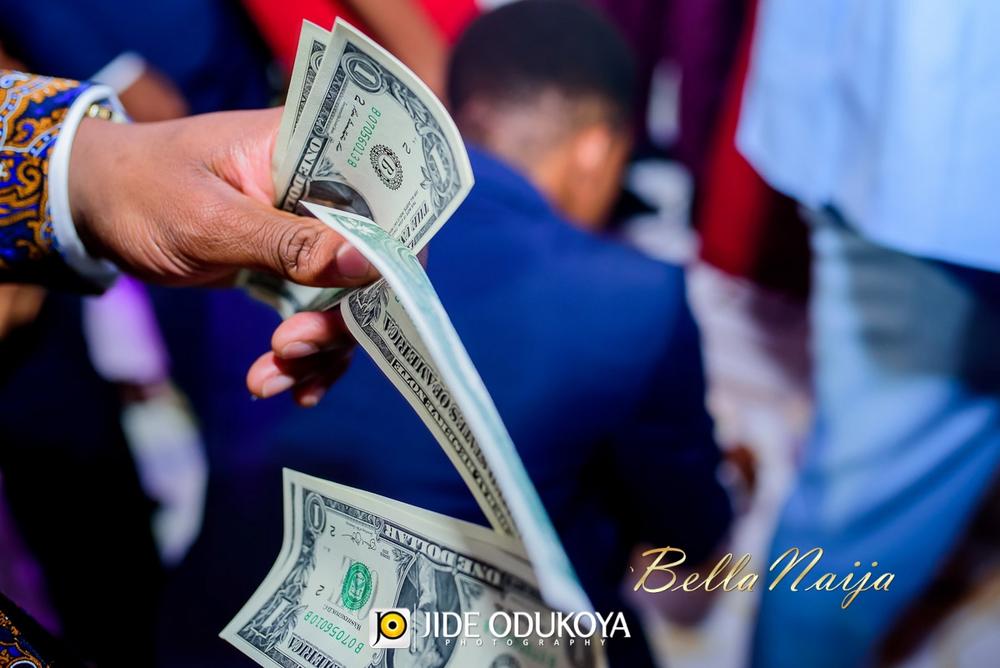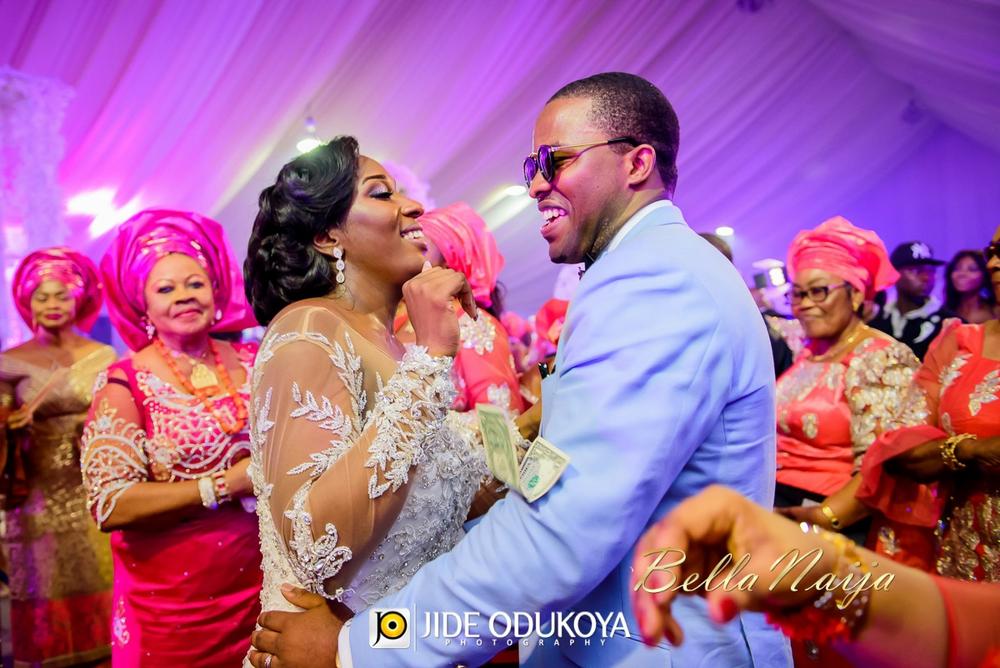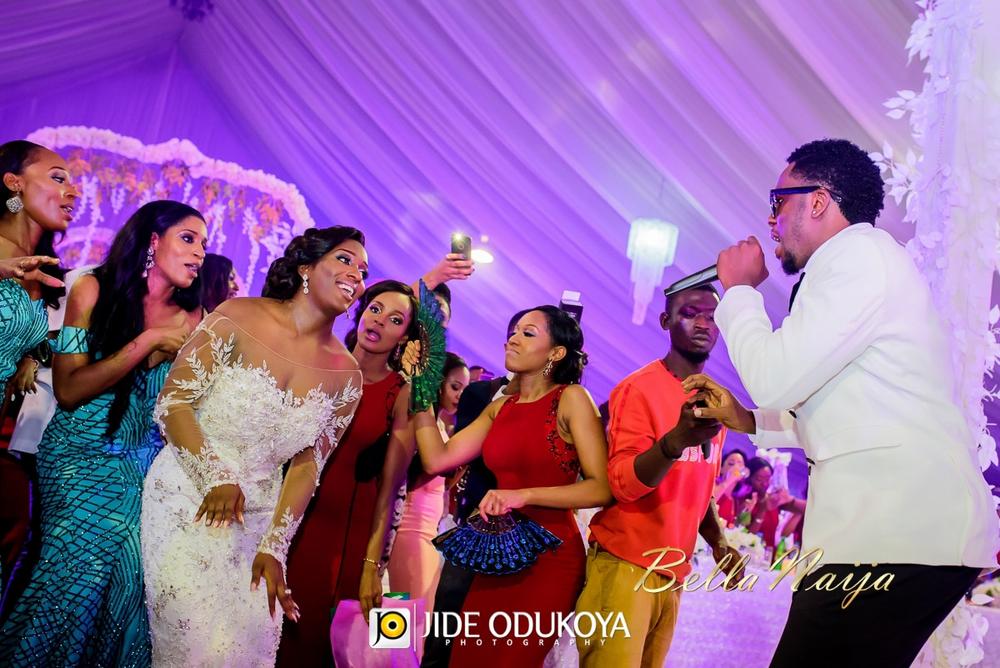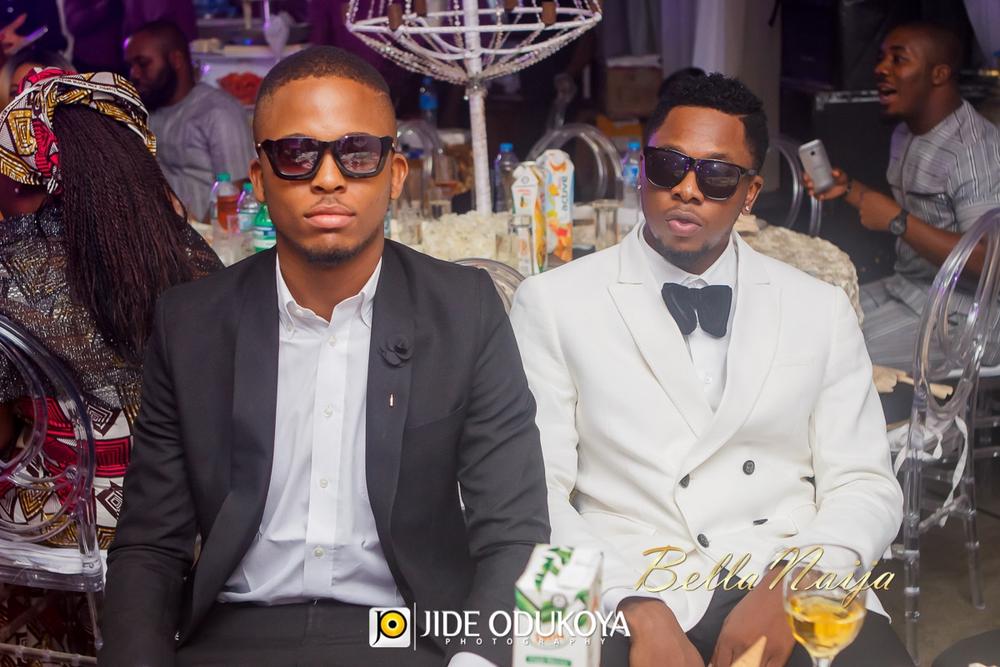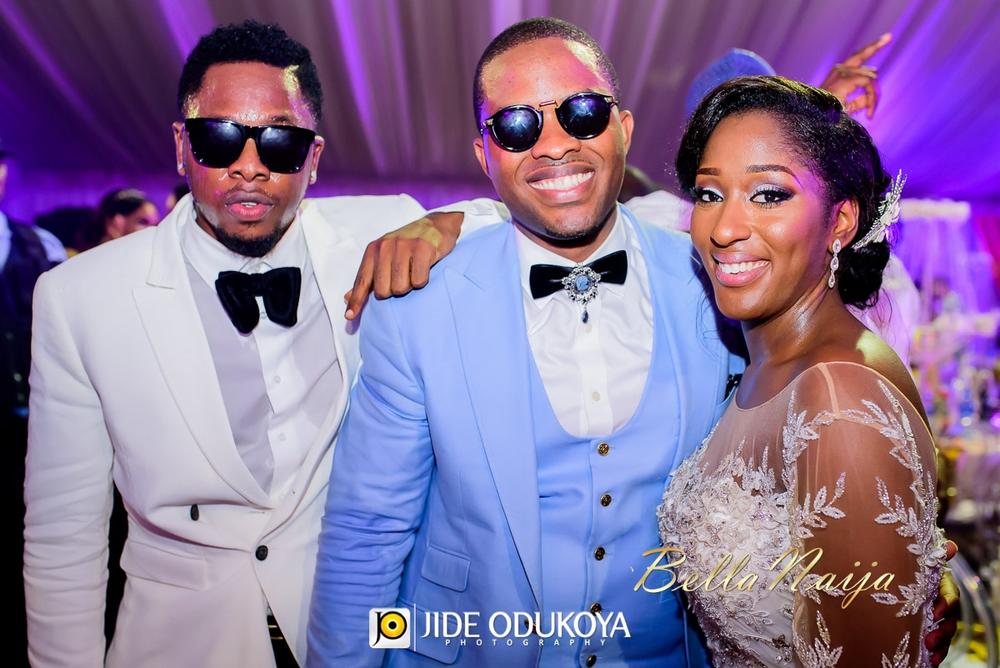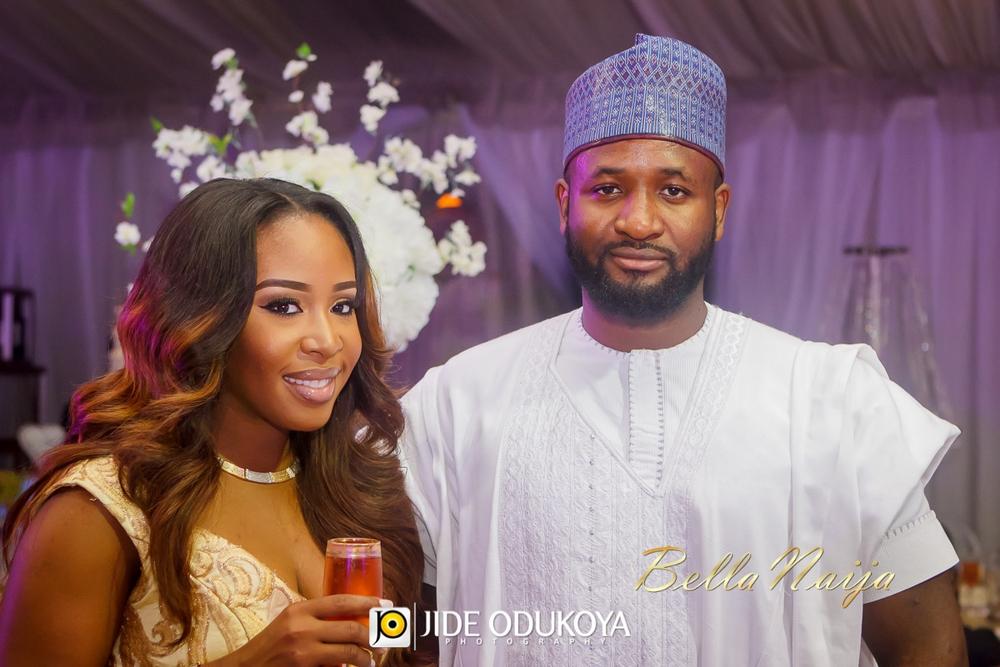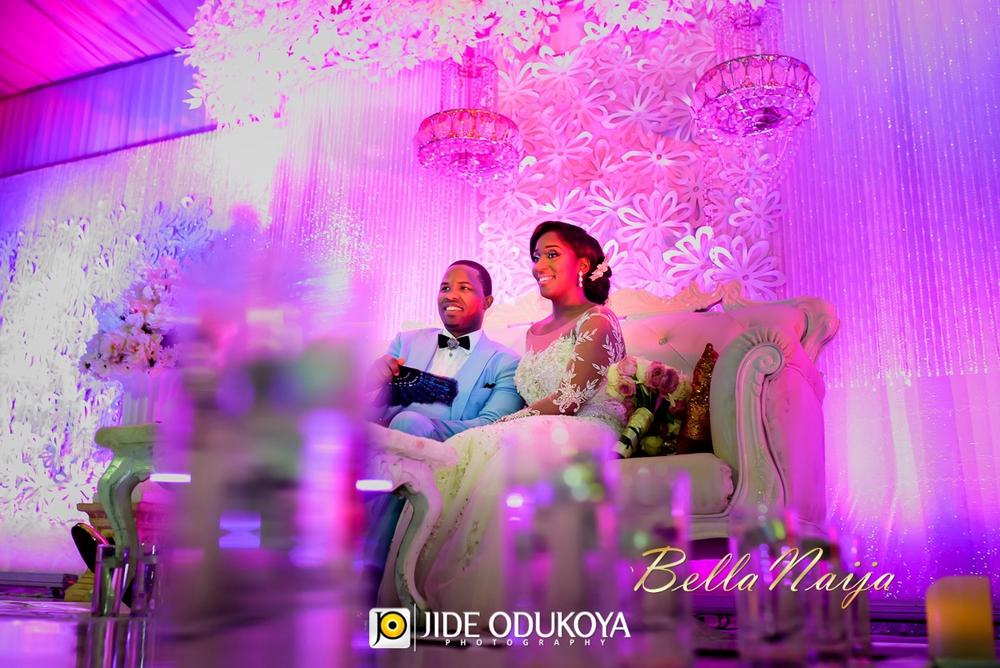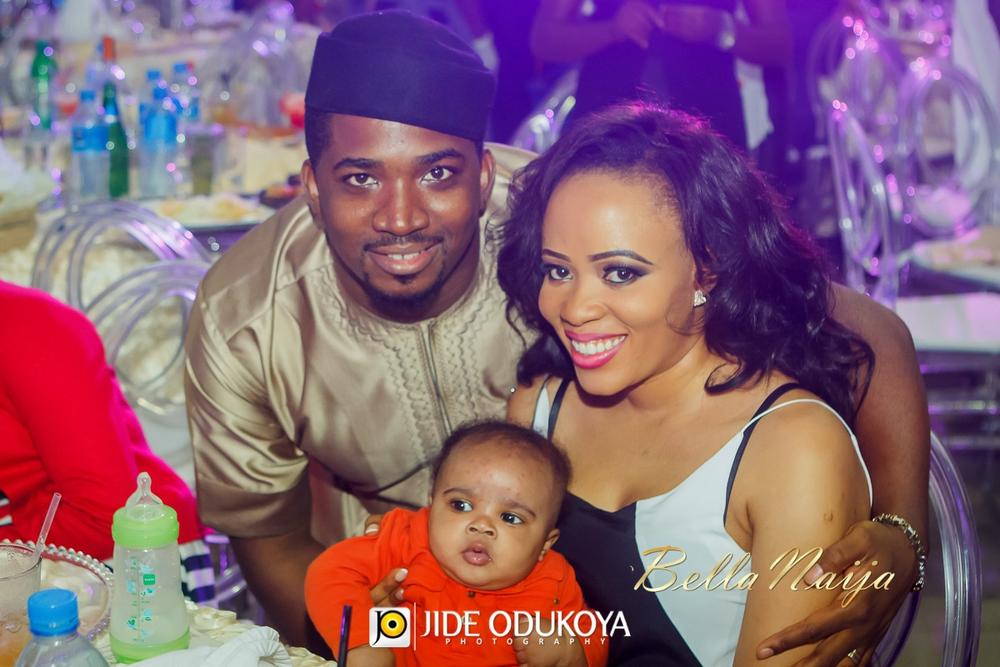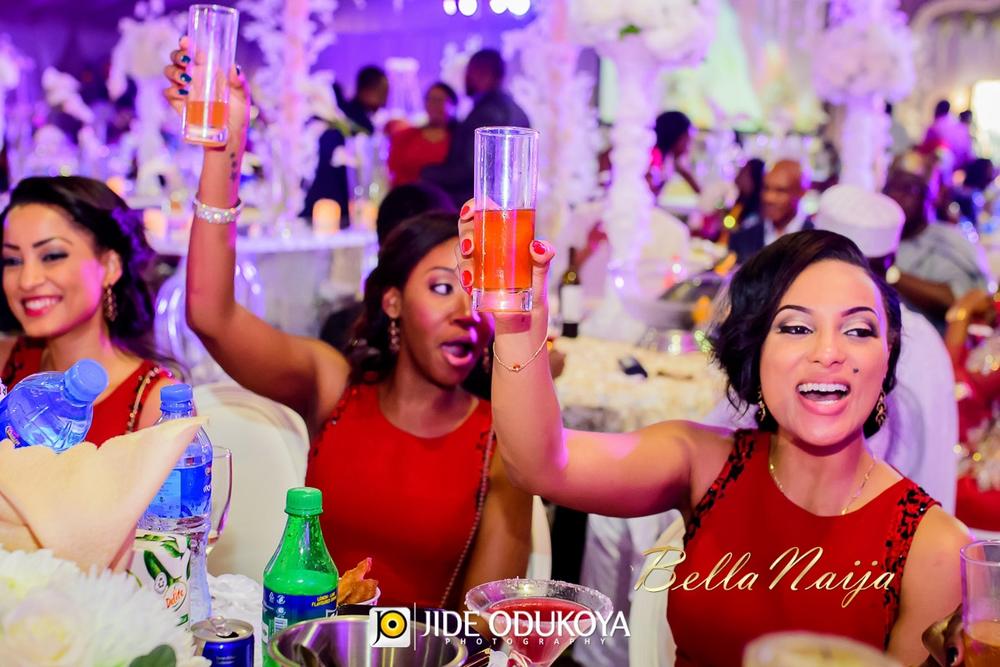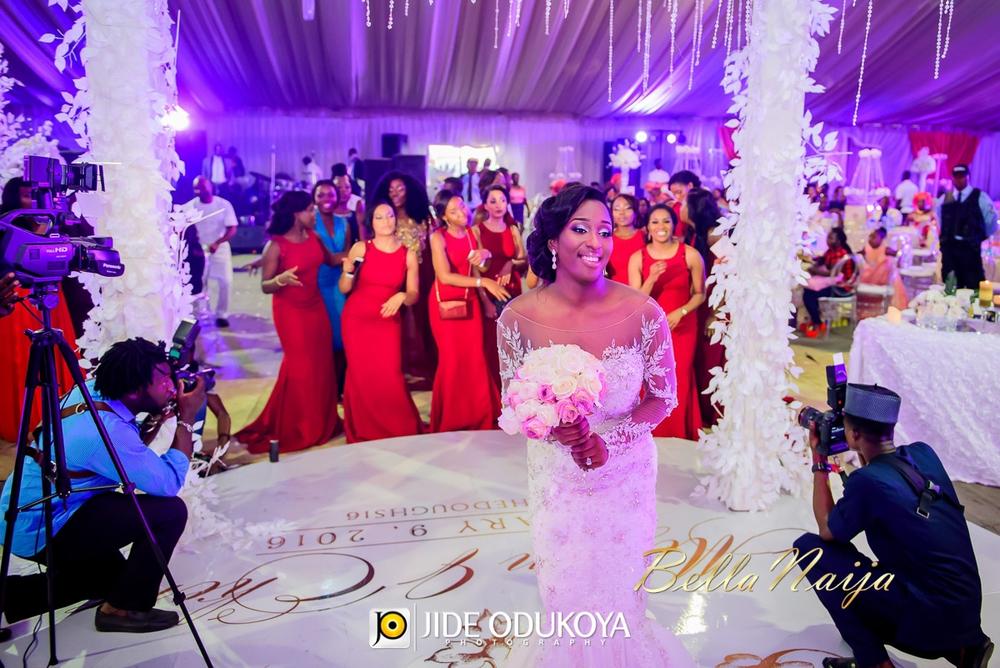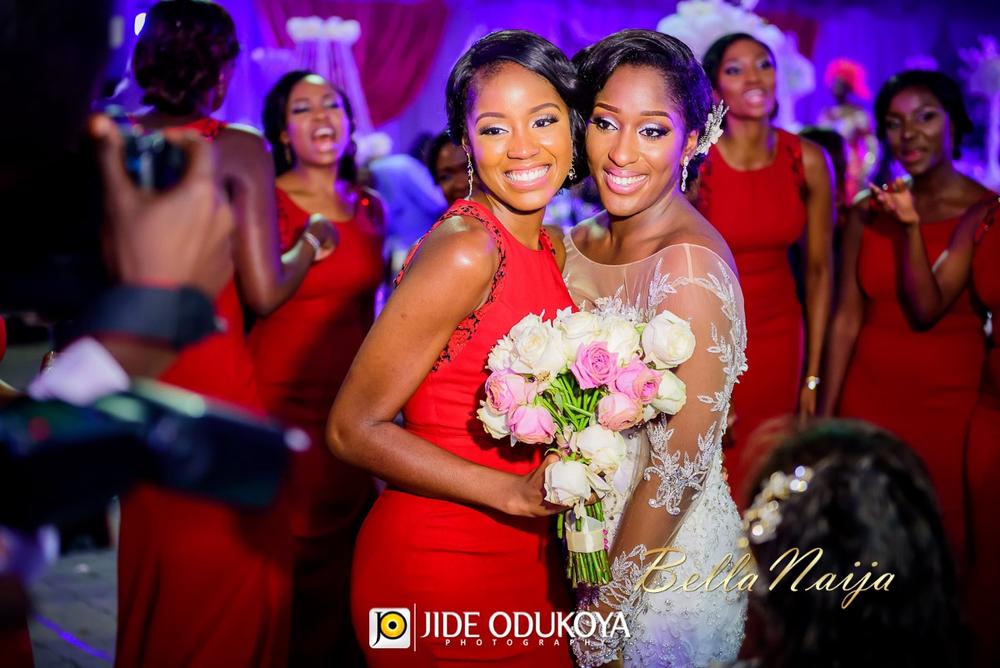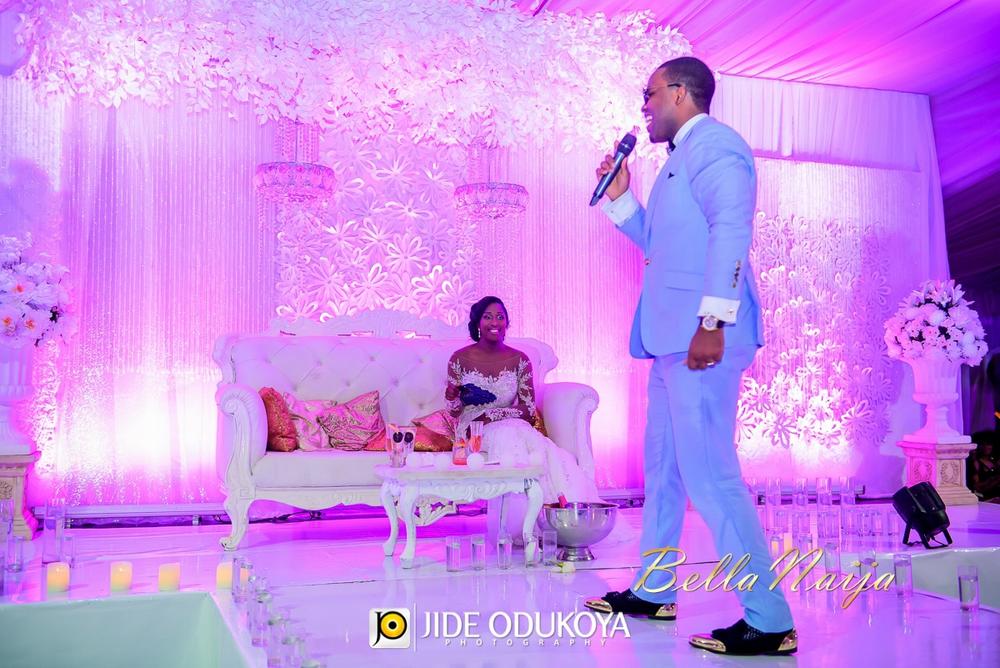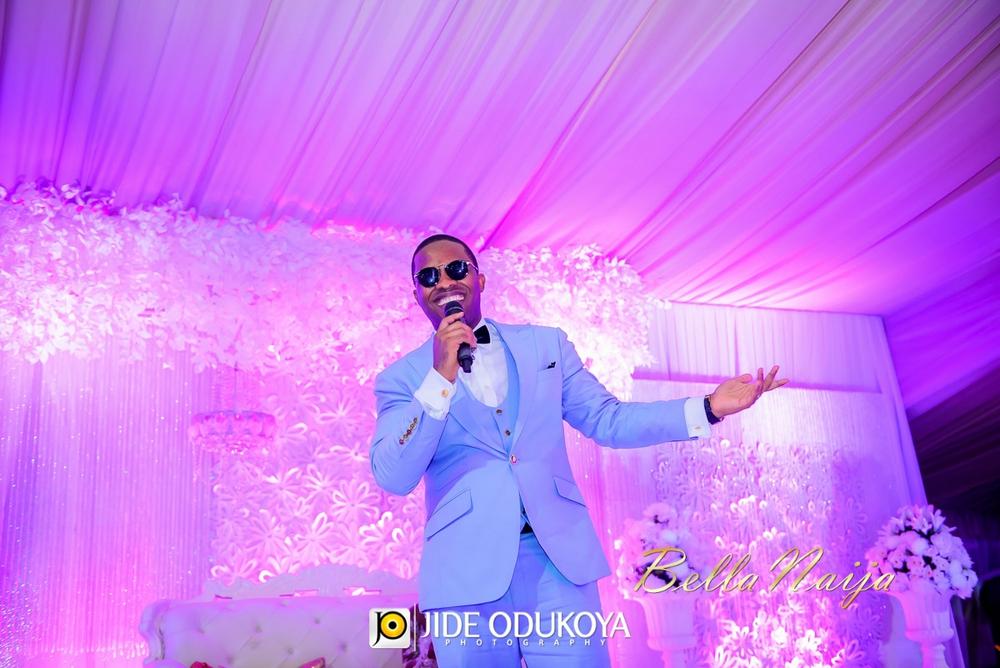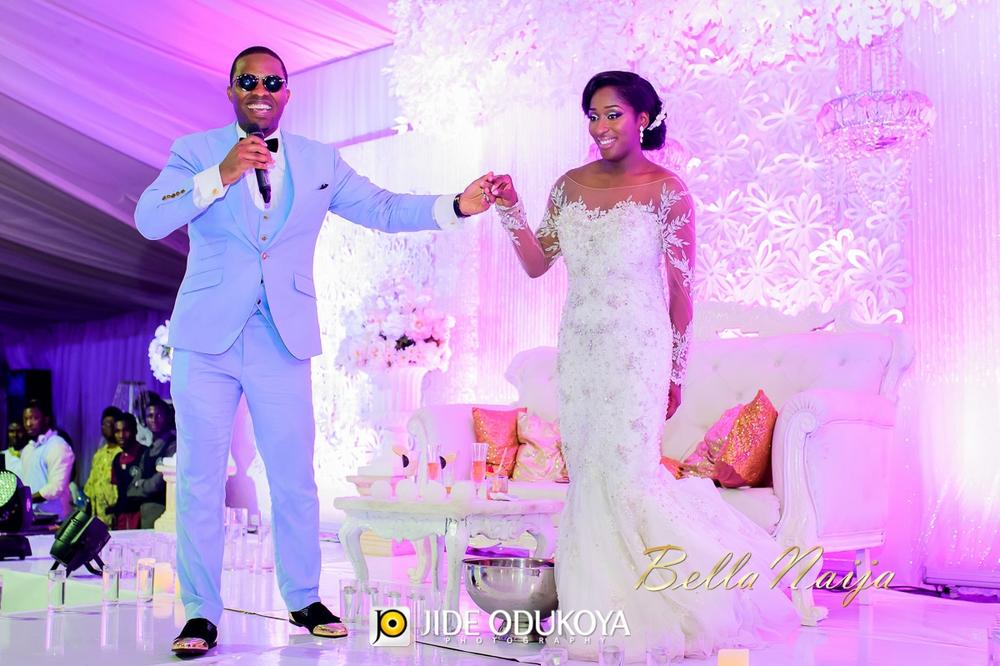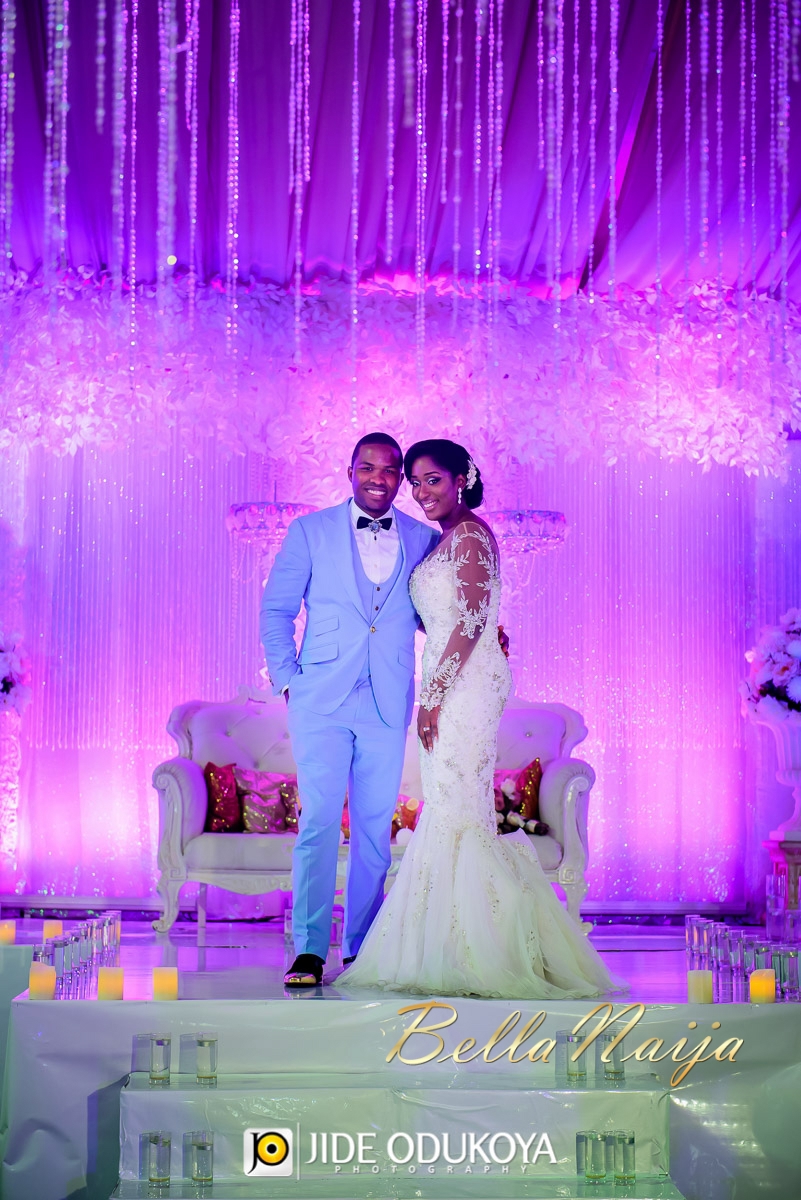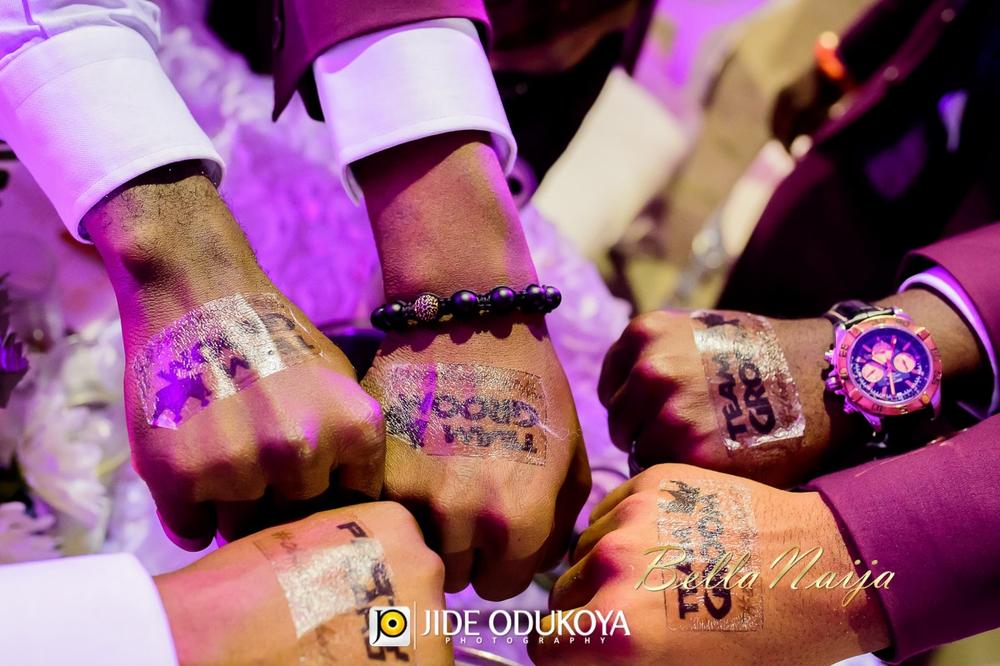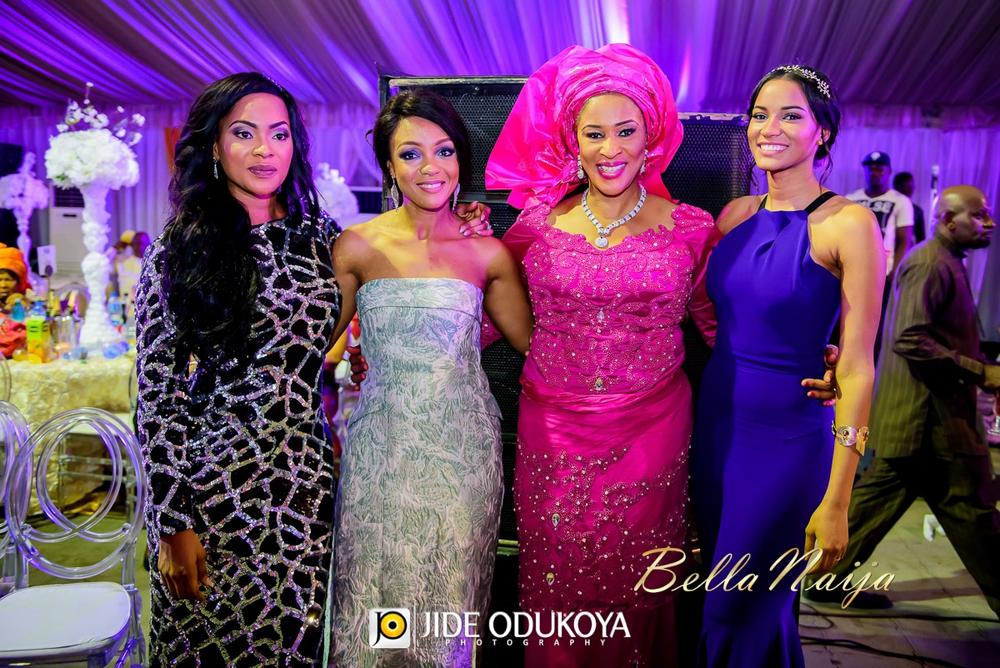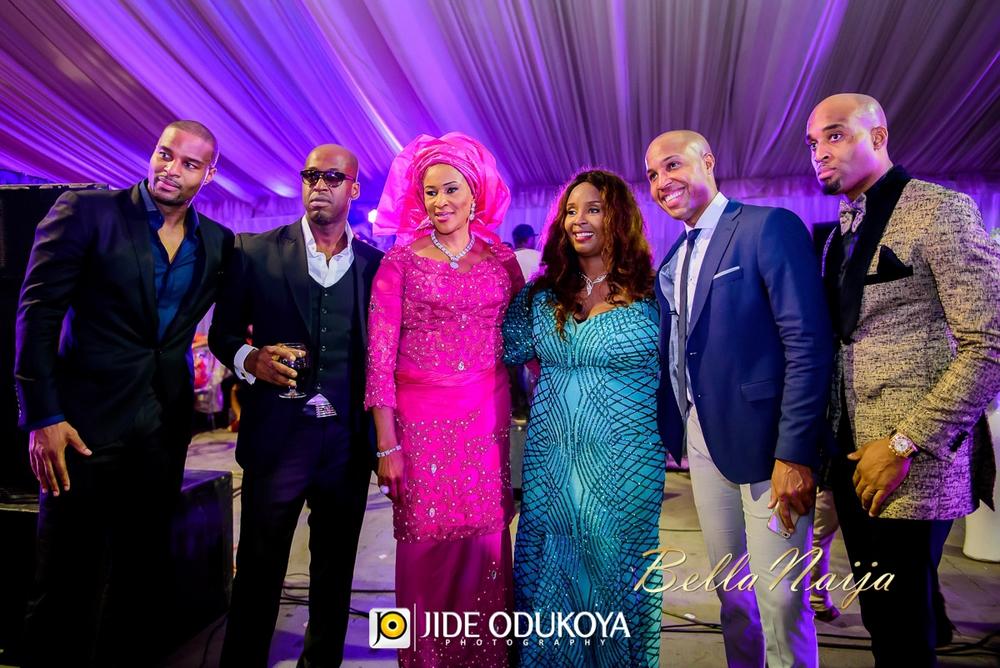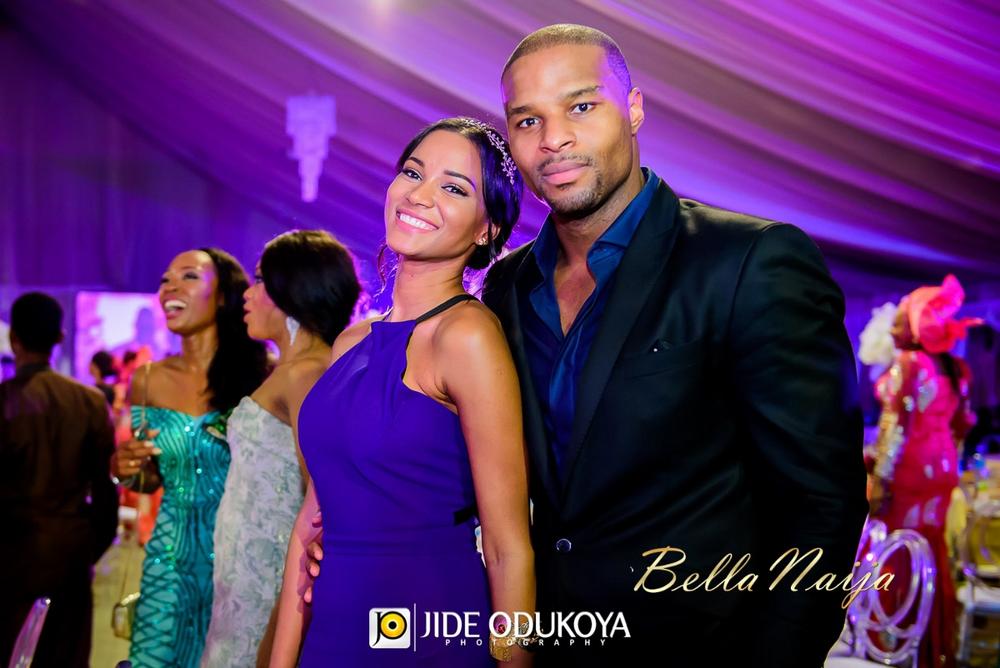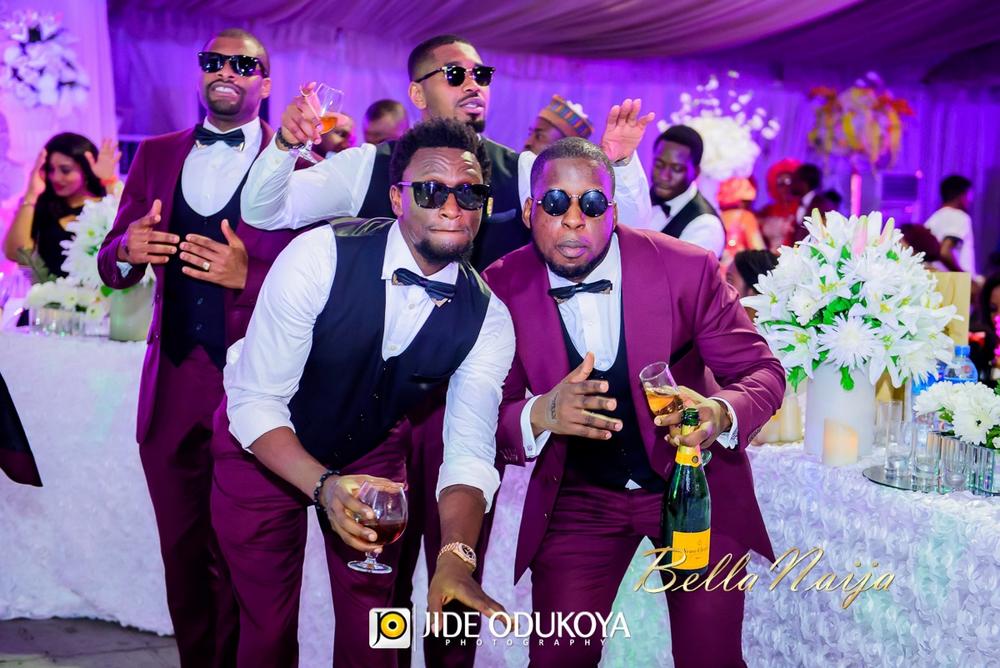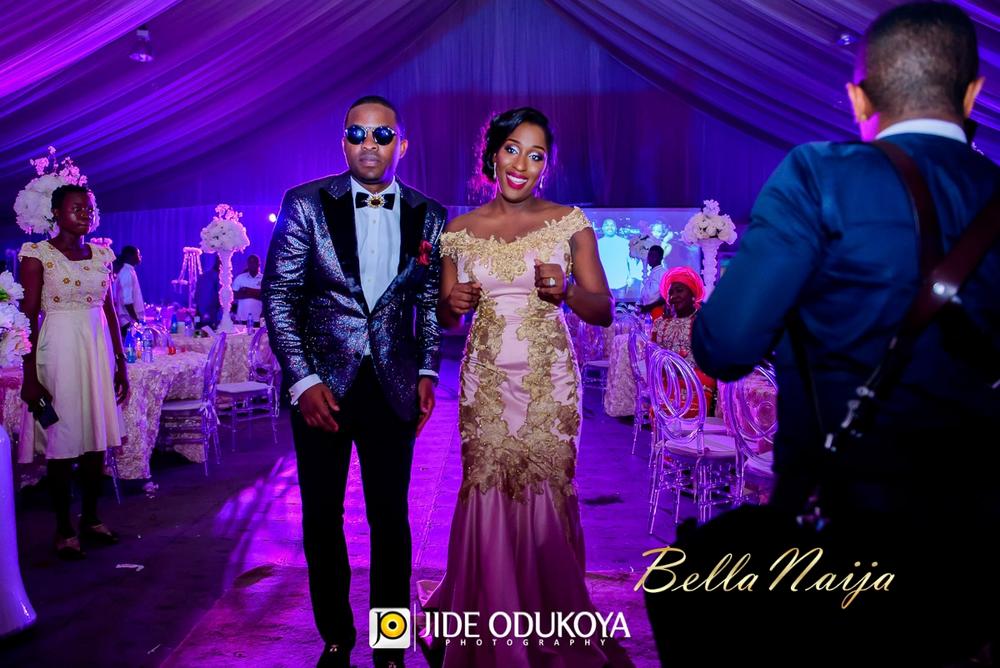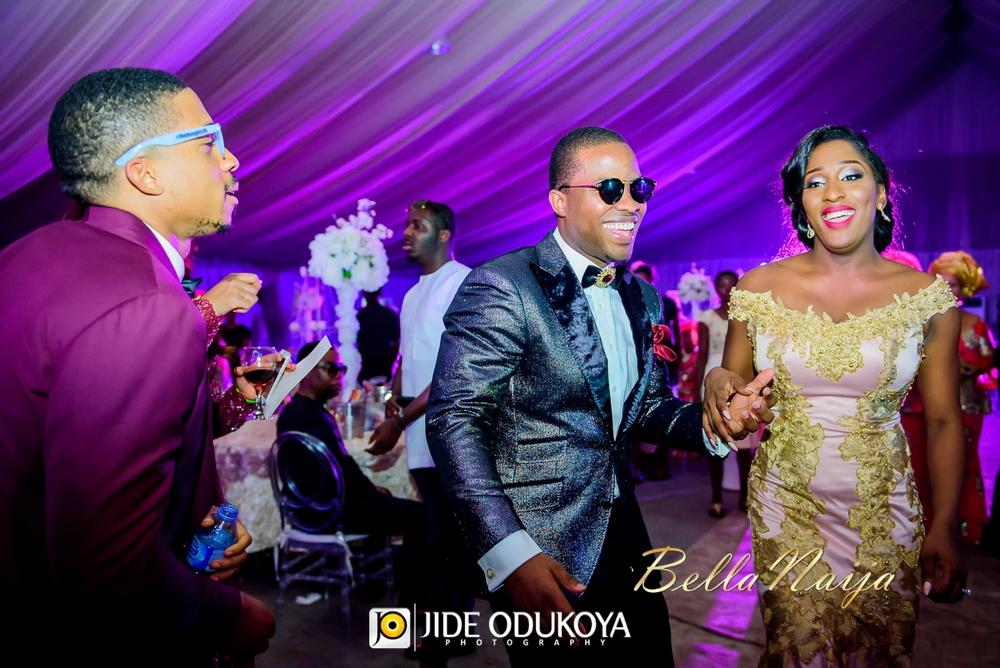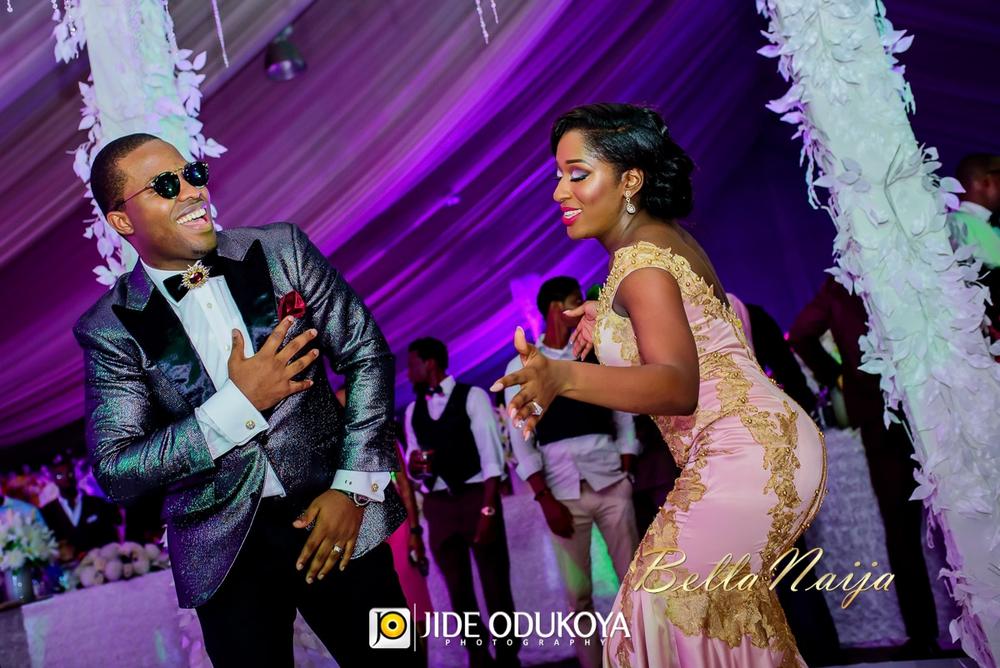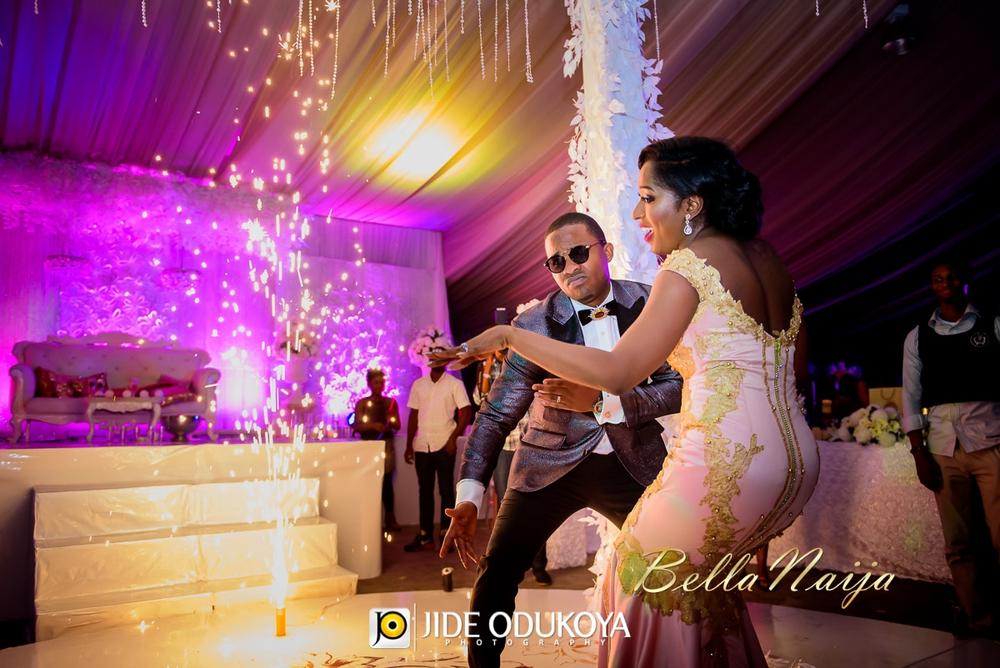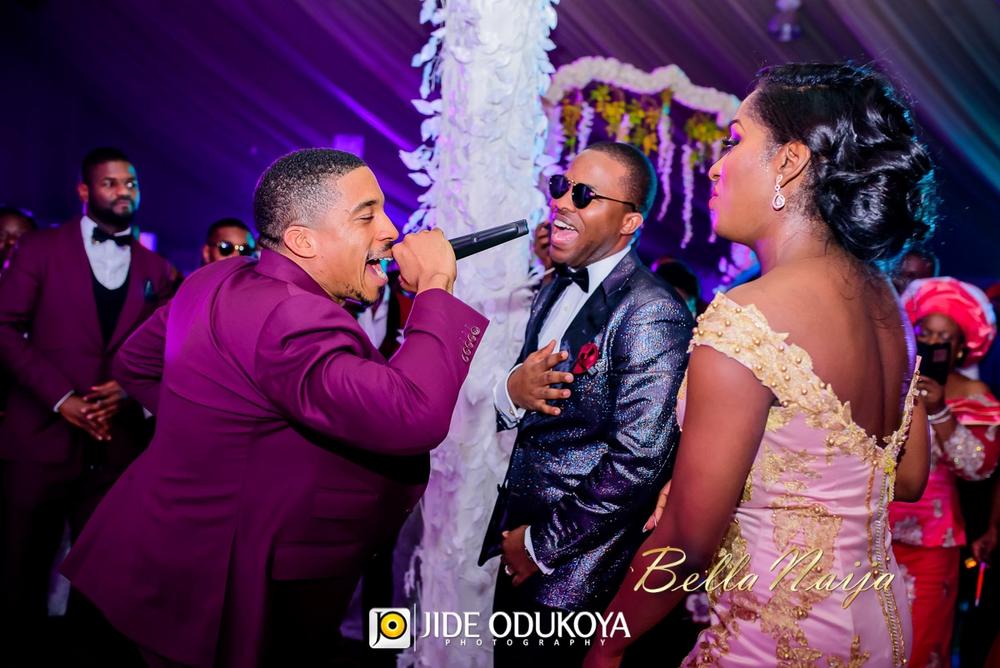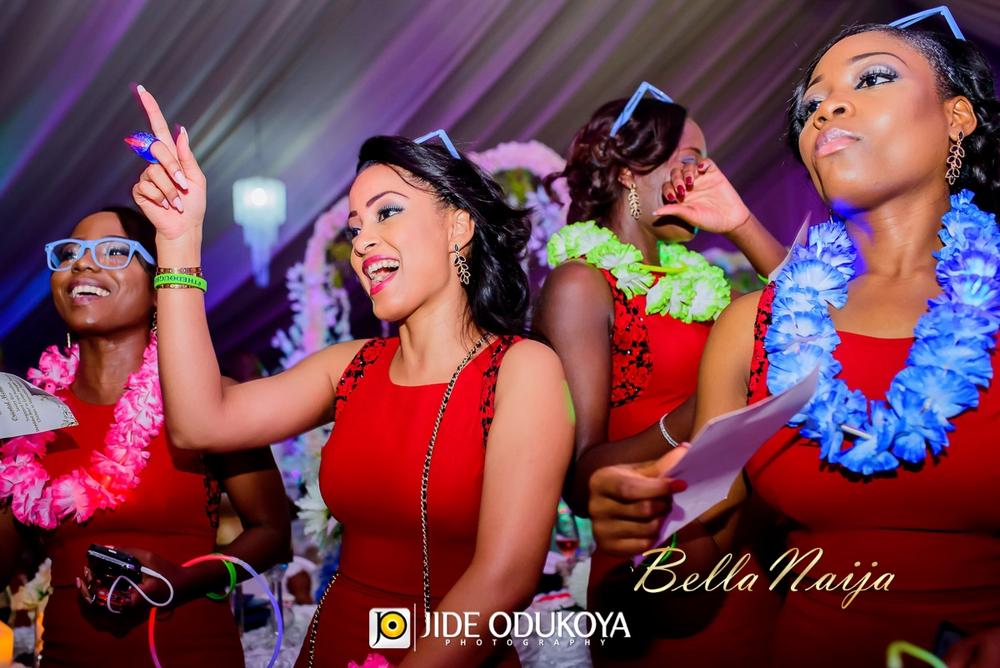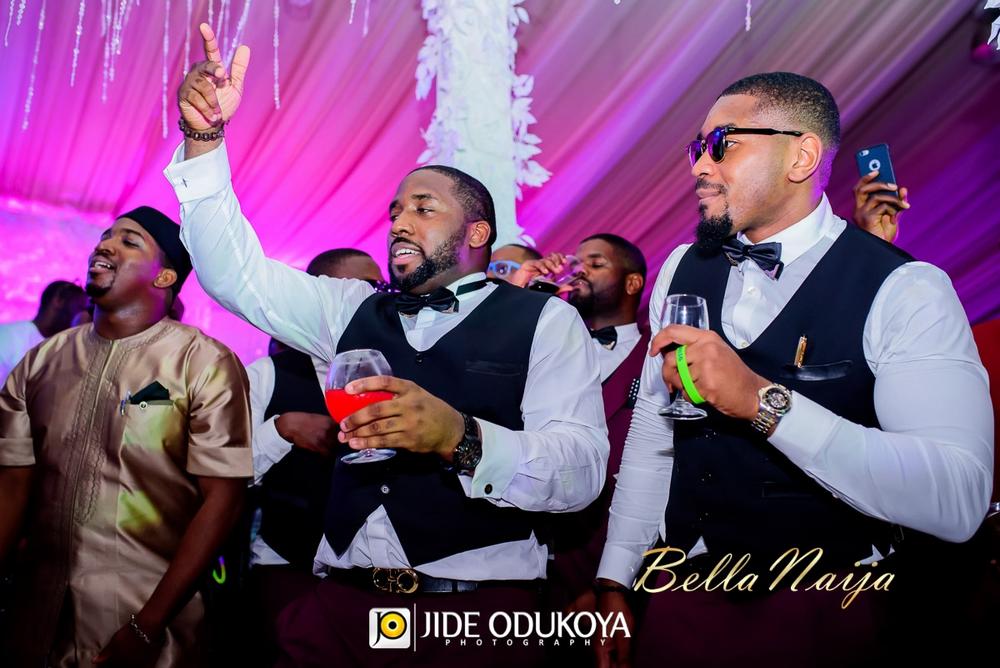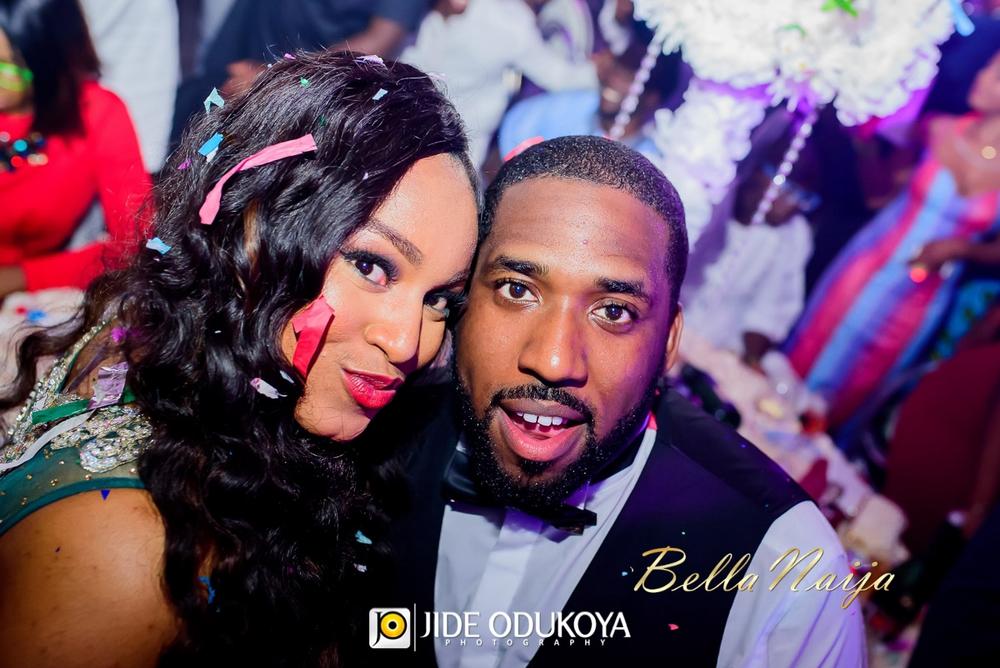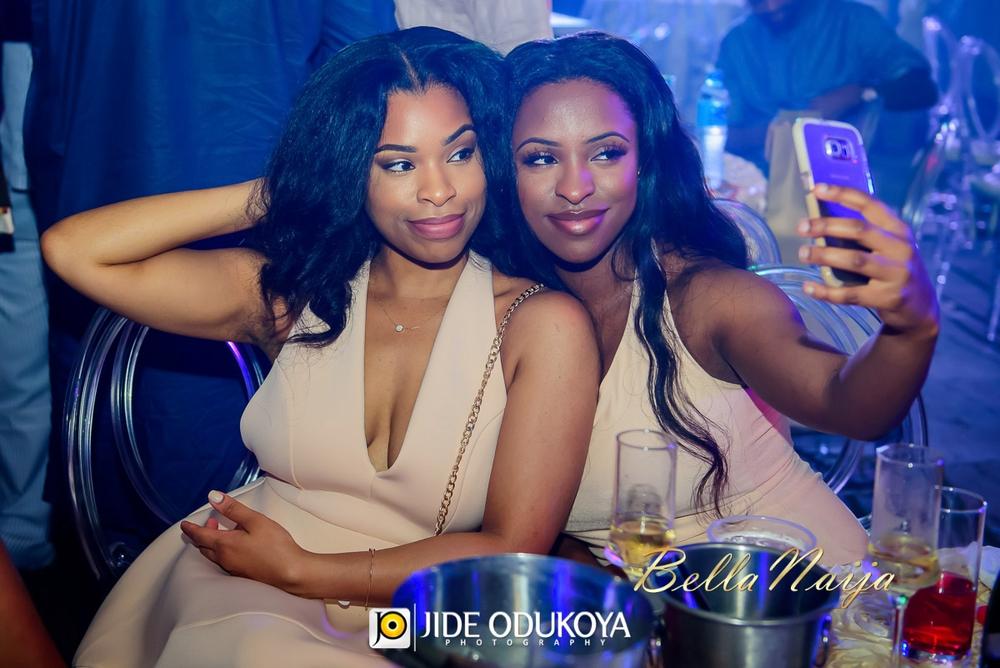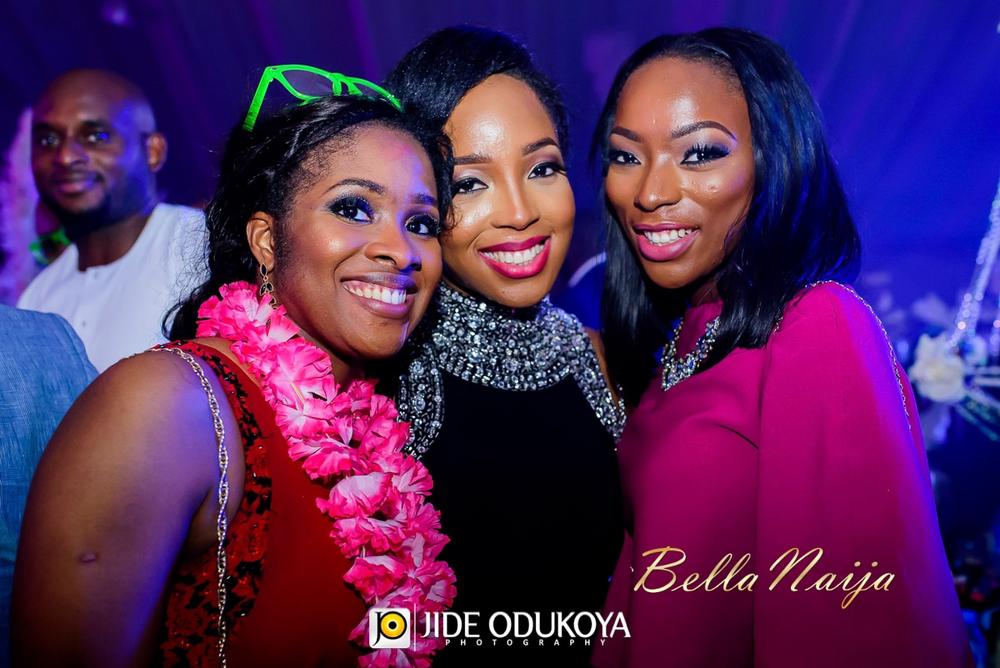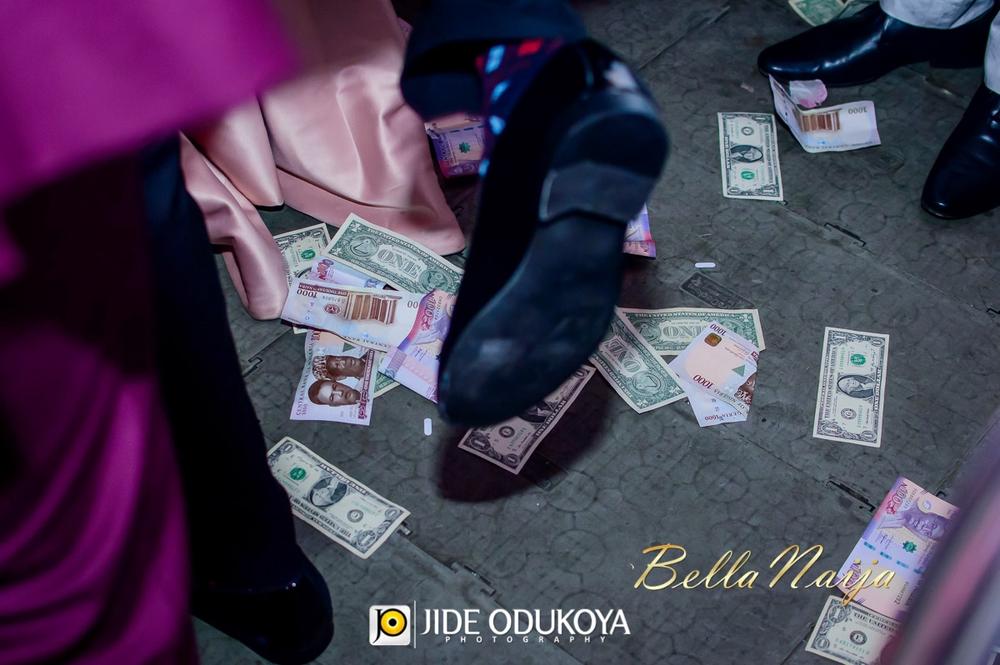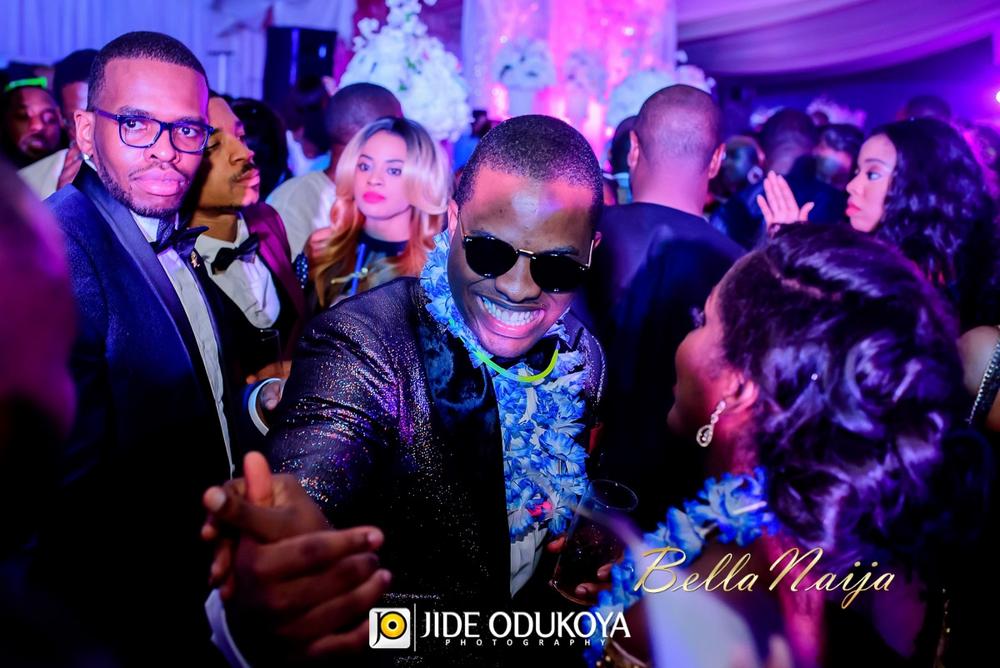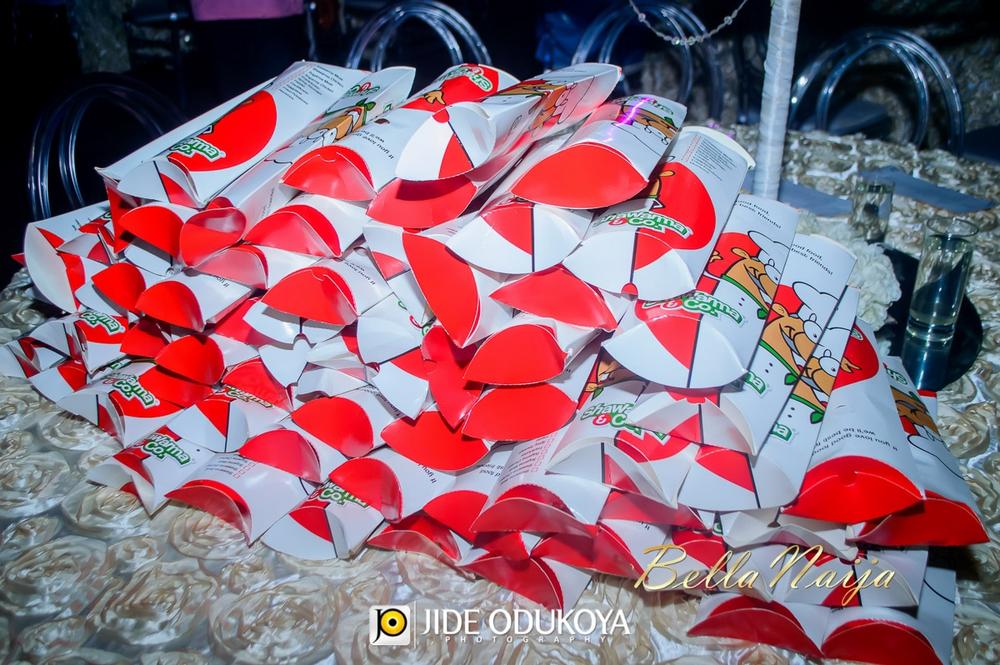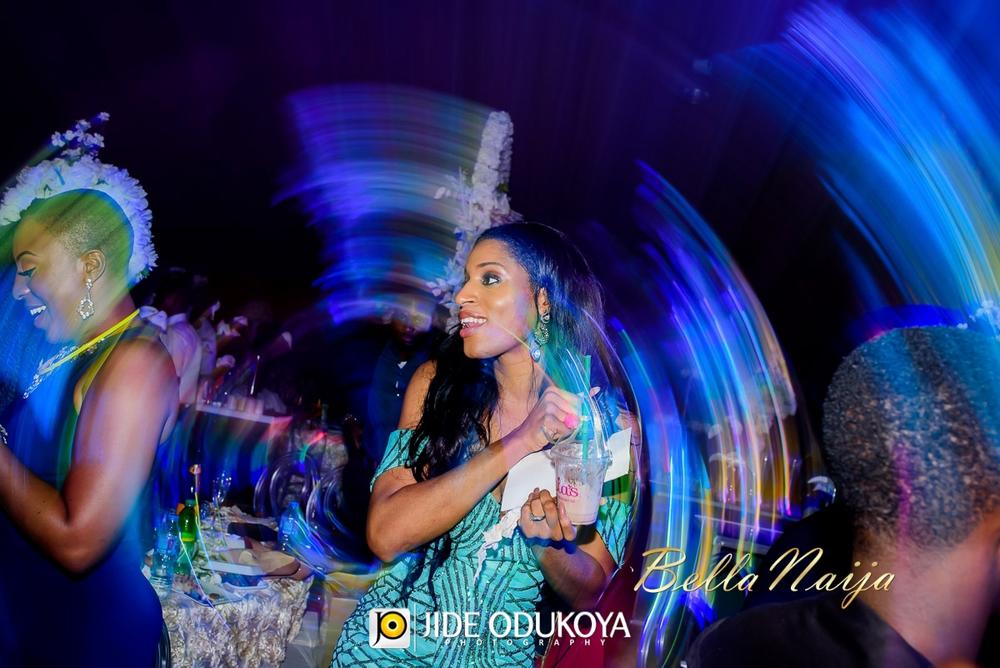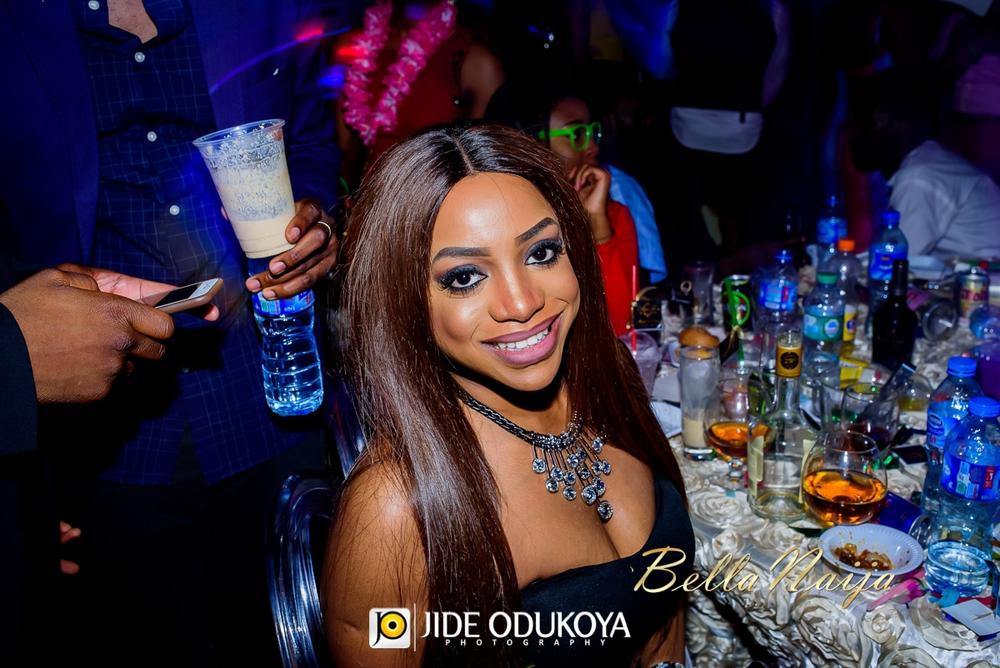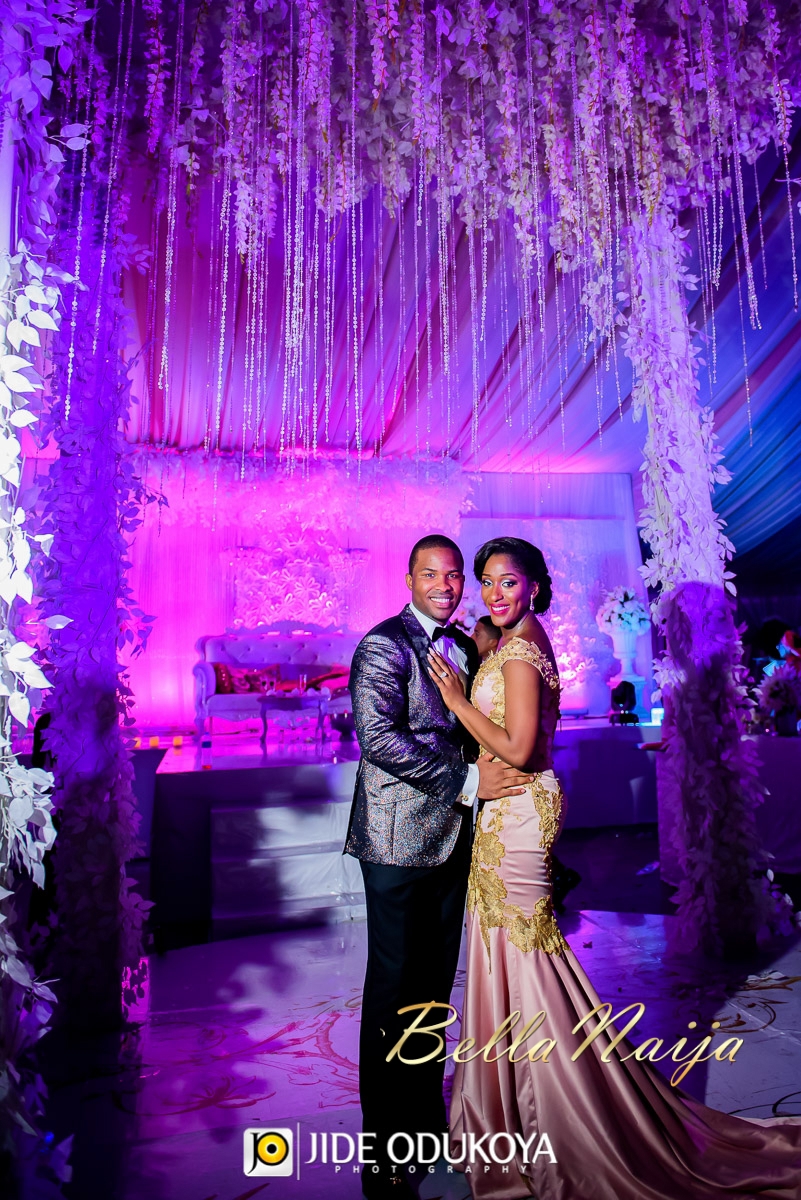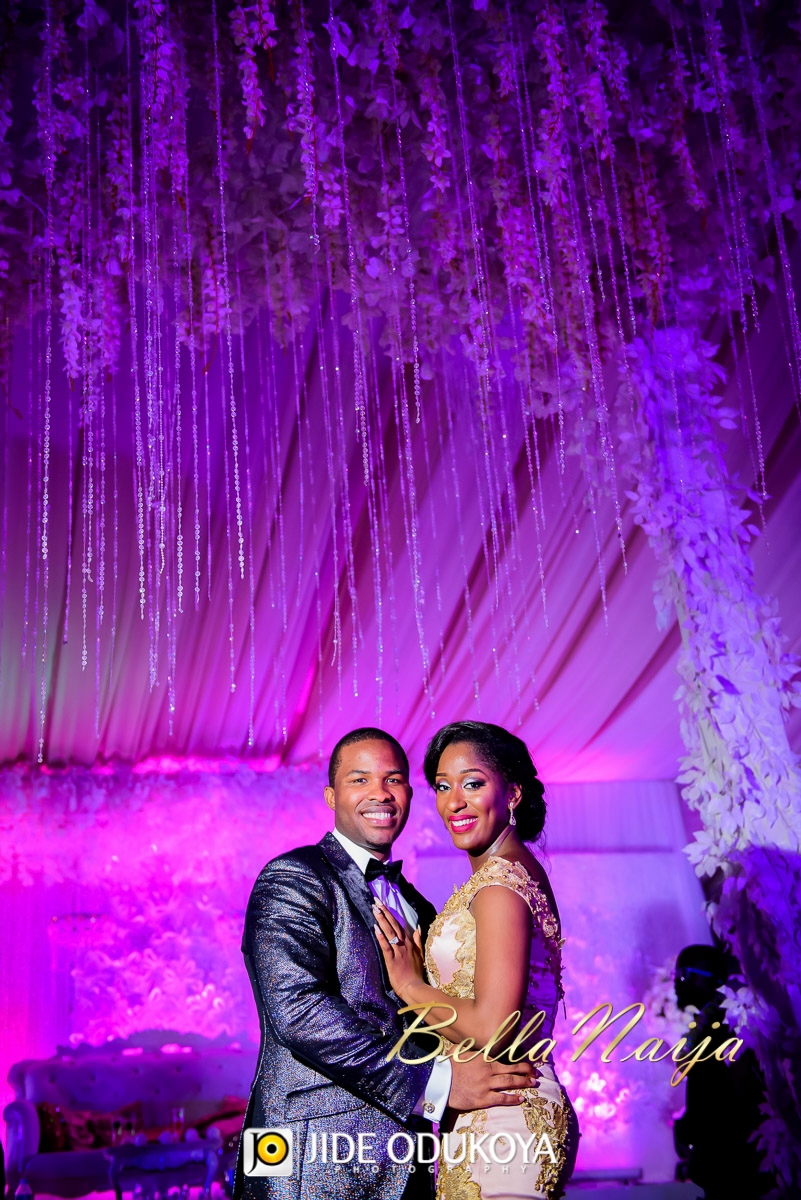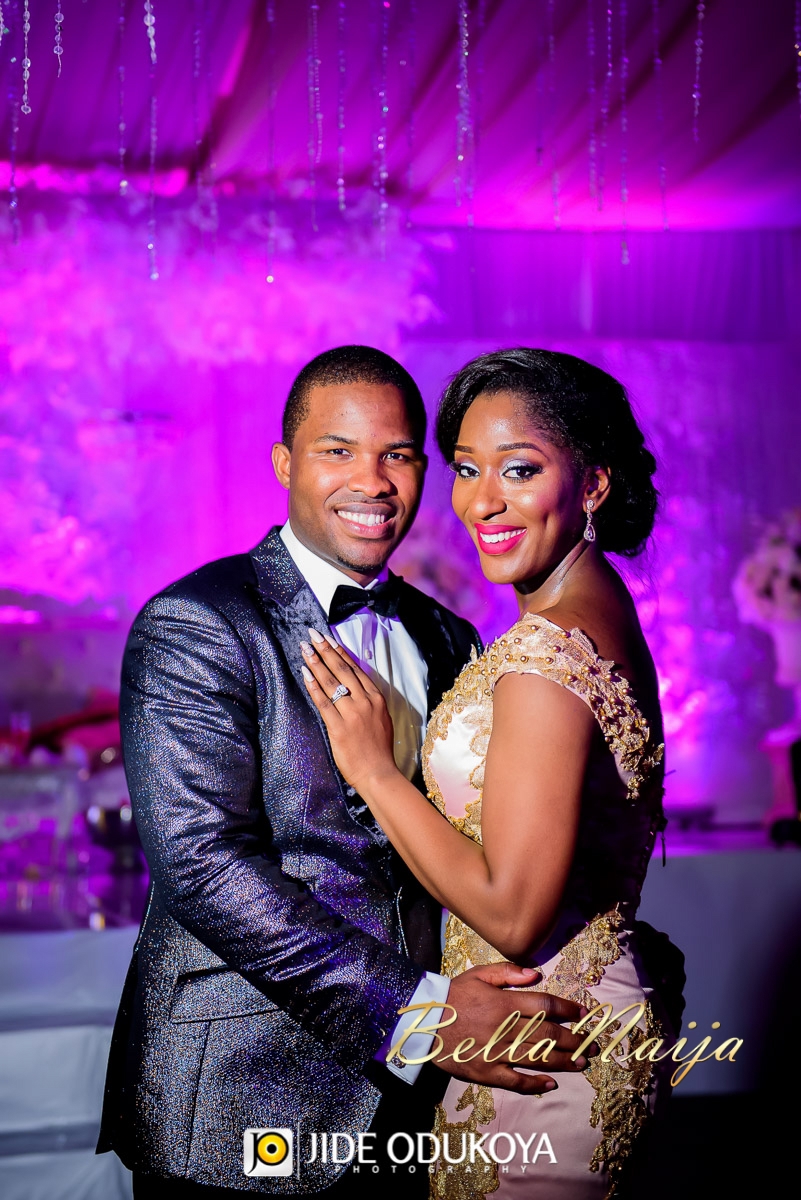 Photography: Jide Odukoya Photography | @jopstudios, Nexus Imagine | @nexusimagine
Wedding Info – Dates | Venues | Colours
Traditional Wedding: December 28th, 2015 | Bride's Family Home, Awaka, Owerri | Baby pink and purple
White Wedding: January 9th, 2016 | The Ark Event Centre, Lekki | White and gold
Wedding Attire
Wedding Dress: Stephen Yearick | @stephenyearick
Reception Dress: Kehinde Ejiogu | Valerie David
Bridesmaids Dresses: Peridot | @peridotofficial
Groom/Groomsmen Suits: Nexus Esquire | @nexusesq
Traditional Attire: Aso Oke | @bimmms24, Fabrics | @benedizione_fabrics, Aso Ebi | @b_and_efabrics
Bridal Makeup – Trad: Oshewa Beauty | @oshewabeauty
Bridal Makeup – White: Labisi Folawiyo | @facesbylabisi 
Bridal Hair: Jay Jay @jayandstyle | Tasala HQ Salon @tasalahq
Bouquet: Rume Florals | @rumefloralsng
Vendors
Event Planner: 2706 Events | @2706events
Décor: Aquarian Touch Events | @aquariantouchevents, Kelani Events
Cocktails: Mandies Cocktails | @mandiescocktails,  LaraRawa | @eventicocktails, Spronks| @spronks_official
Food: Malas Foods | @malasfoods, Twelve Baskets,  Sharwama & Co| @sharwarmanco, Phil Ban Kitchen | @philbankitchen, Amazing Meal Kitchen | @amazingmealkitchen, Francis Ebie | @grindgrillcafe
Dessert: Bumni Ogunsola Odulana| @thedessertstudio, Lolade Shoboyede | @sweetcravingsdesserts, Helado Delicia | @heladodelicia, Lola's Pretzels | @lolaspretzels, RLD Desserts, Dough Nigeria | @doughnigeria
Cake: Tola Akitoye| @andyclarkcakes