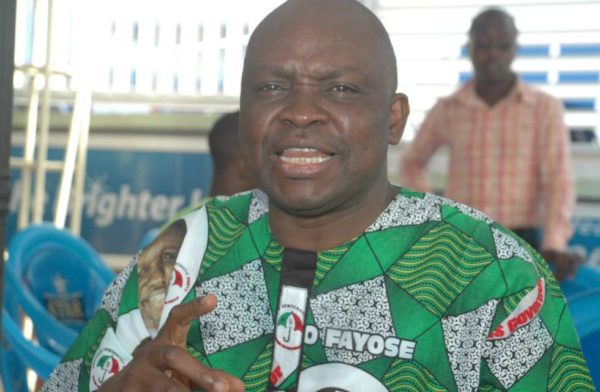 The Ekiti State Governor, Ayo Fayose, has said that no student of Government Girls Secondary School, Chibok, Borno State, was abducted by Boko Haram.
He said this yesterday at a two-day workshop on "Political Aspirants Capacity Enhancement" which was organised by the Women Arise for Change Initiative for women of Ekiti, Osun and Ondo State.
According to Punch, the governor said that the report of the missing school girls was politically motivated to influence public opinion against Goodluck Jonathan.
"Today, many opposition leaders are underground. I don't think any of these girls is missing; it is a political strategy. Who is fooling who? If you wanted to use it to remove some people, you have succeeded already. I don't know if there are missing girls but no indication has shown that. It is a political strategy,  because I don't think any girl is missing. If they are missing, let them find them," he said, adding that some of the #BringBackOurGirls campaigners were only seeking appointments.