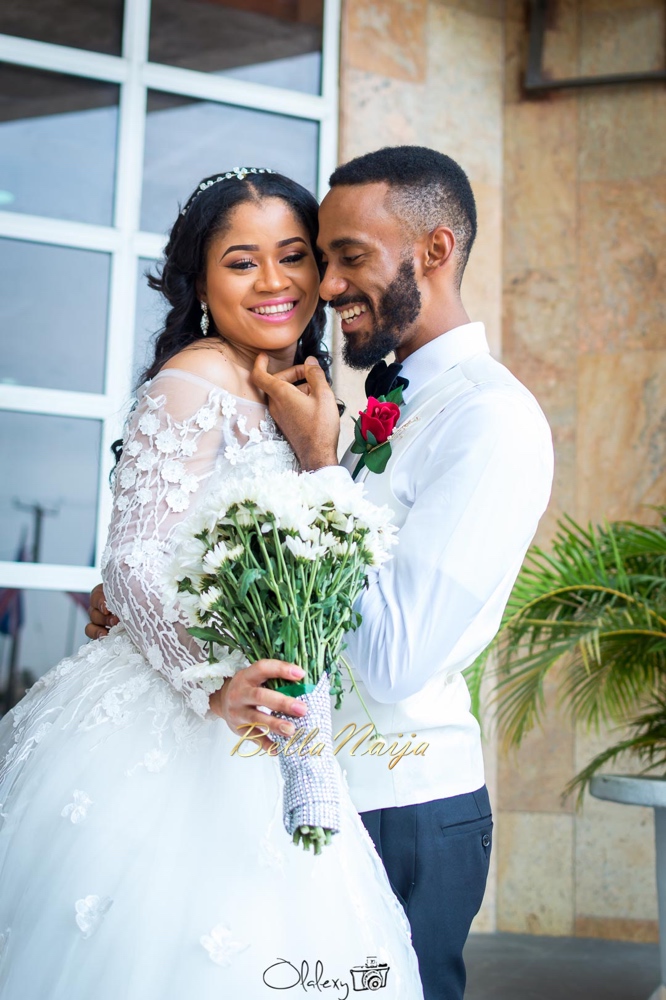 Ibibio couple Idara and Ini returned to their beautiful city of Uyo, Akwa Ibom State in Febuary, 2016 to receive marital blessings from their family.
The heart felt ceremony, reception and traditional wedding were planned by the couple themselves – amazing!
The groom says,
Baba God no ni! My wife and I planned every detail of the wedding from the traditional wedding to the wedding reception! It was stressful cos we are both based in Lagos and the ceremonies were in Akwa Ibom! We thank God for everything!
And showcased with the Instagram hashtag #Inidara2016.
The young couple expressed love through a richly cultured, traditional display honouring their mutually diverse outlook on life – I mean it's not everyday you find a business woman looking up to the skies to find her pilot husband.
Their love story is young love personified – they met on Instagram and haven't looked back since.
~ Pre-Wedding Photos: Obi Somto Photography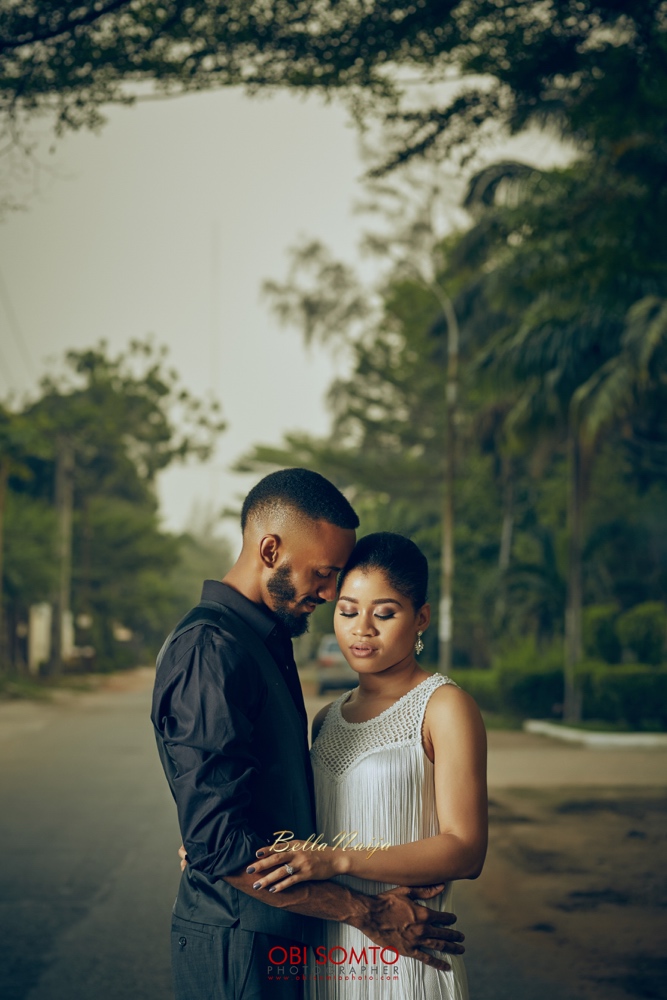 How We Met
from the groom, Ini
Our mutual friend Catherine had posted a yummy picture of me at a wedding in a white agbada on her Instagram page. My wife saw it and sent her a DM asking who I was and I replied to Catherine sarcastically saying I was her husband!
A few days later Catherine told me that a good friend of hers was asking questions about me. I asked who it was and for their IG handle. I saw a few pictures, liked them (of course) asked more questions, sent a couple of DMs…and abracadabra "we don marry"!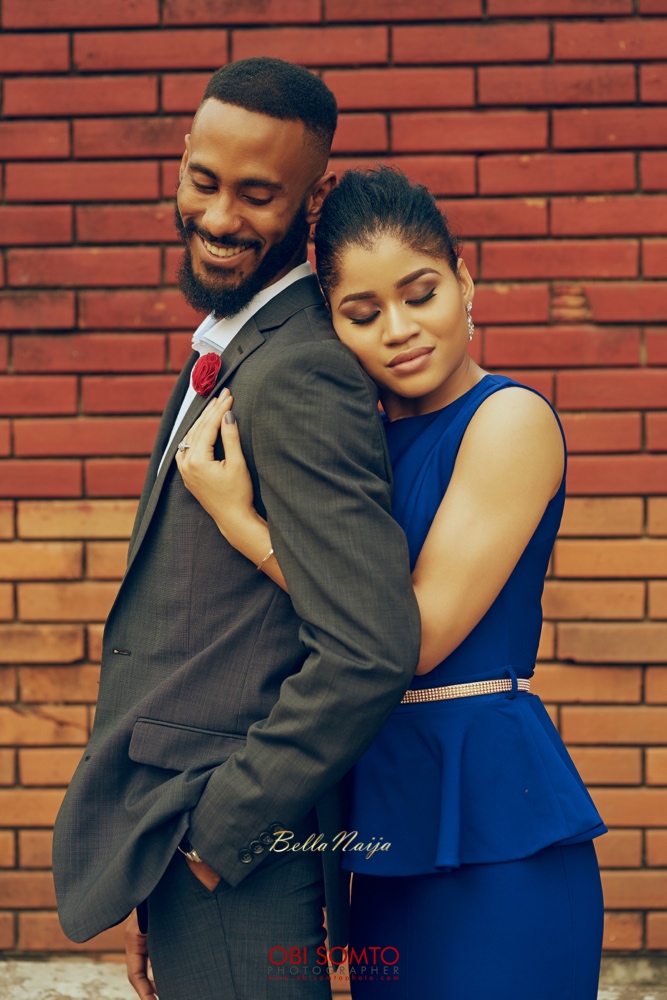 The Proposal
from the groom, Ini
I proposed in my best man's house on the 11th of August 2015, soon as I got back from a training trip I had been on. During my free moments I made a scrap-book filled with tons of selfies my wife and I taken together during random moments. On each page after every picture I would write a little note reminding her of where we were and how the picture came about. The last four pictures in the book were ones of me holding signs asking her to marry me. Anyway…back to the question! I got back from my trip and told her I made her something to prove I do miss her whenever I am away.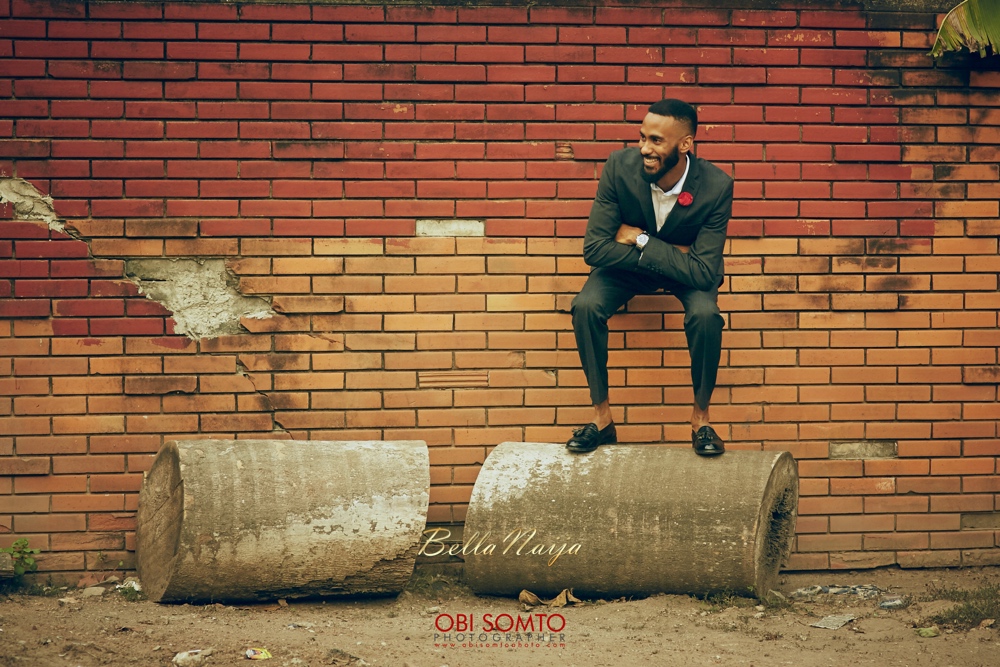 She asked what it was, and I showed her the book. We went through it together and when she got to last page, I looked at her and smiled, got down on one knee and asked her if she would marry me! She burst into tears as she said yes!
It was a real quiet atmosphere – we were the only ones home! I did not tell anyone what was happening or what I had done. I quietly posted a picture on Instagram and let them figure it out. LOL! The ring was what I had envisioned. It had to be a vintage style, white gold or platinum, and diamond encrusted no CZs (cubic zirconia).
I checked a few websites and finally found what I wanted on www.zales.com. Luckily for me they had a branch in Florida where my brother and sister-in-law live, they were able to help me out with that, and make my dream come true.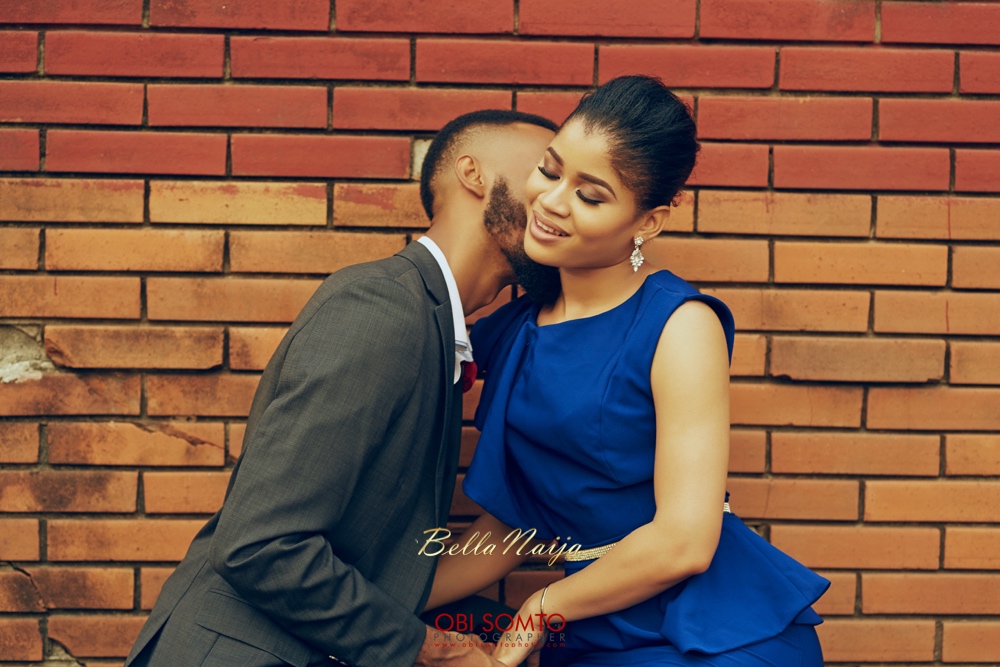 Advice from the Newlyweds
BE PATIENT with one another during the planning phase. Its so easy to get into random arguments over differences of interest etc during this time.
Take frequent time outs to do stuff you both enjoy as a couple; movie dates, dinners, clubbing whatever it is. Going out and having fun will keep you as friends and also help alleviate stress.
Lastly keep praying. Let God perfect what He started.
BellaNaija Weddings wishes that love always stays at the center of Ini and Idara's marriage.
~ White Wedding | Photography by Olalexy Photography and Digital Suite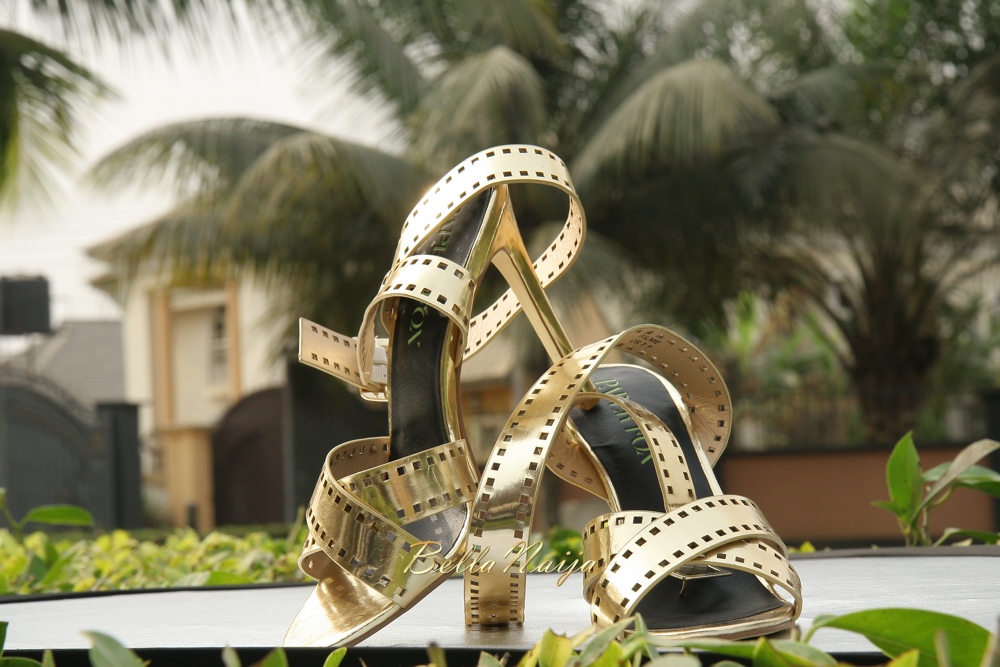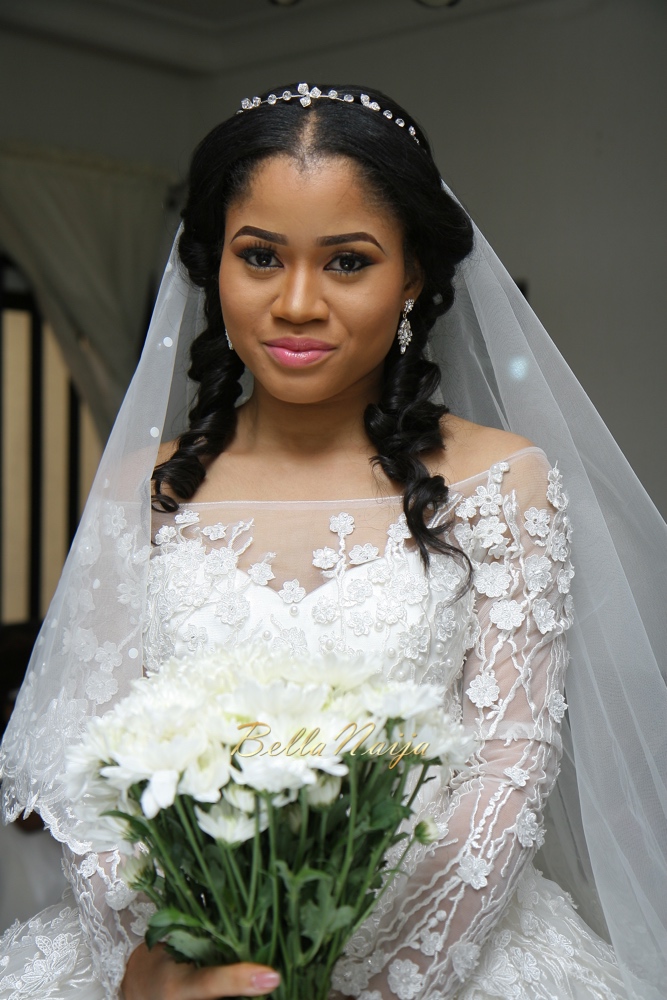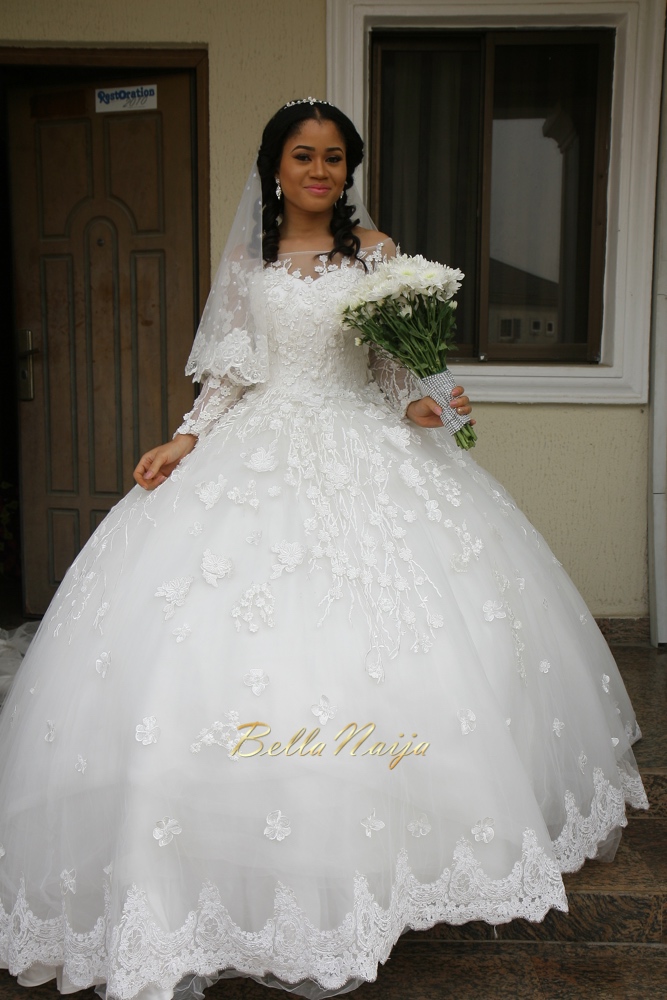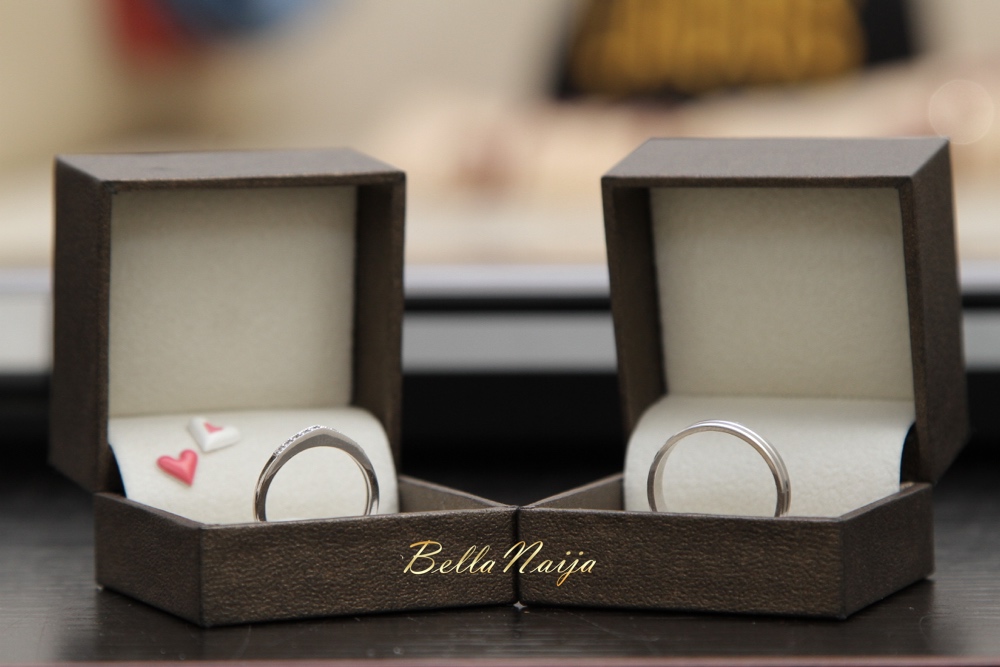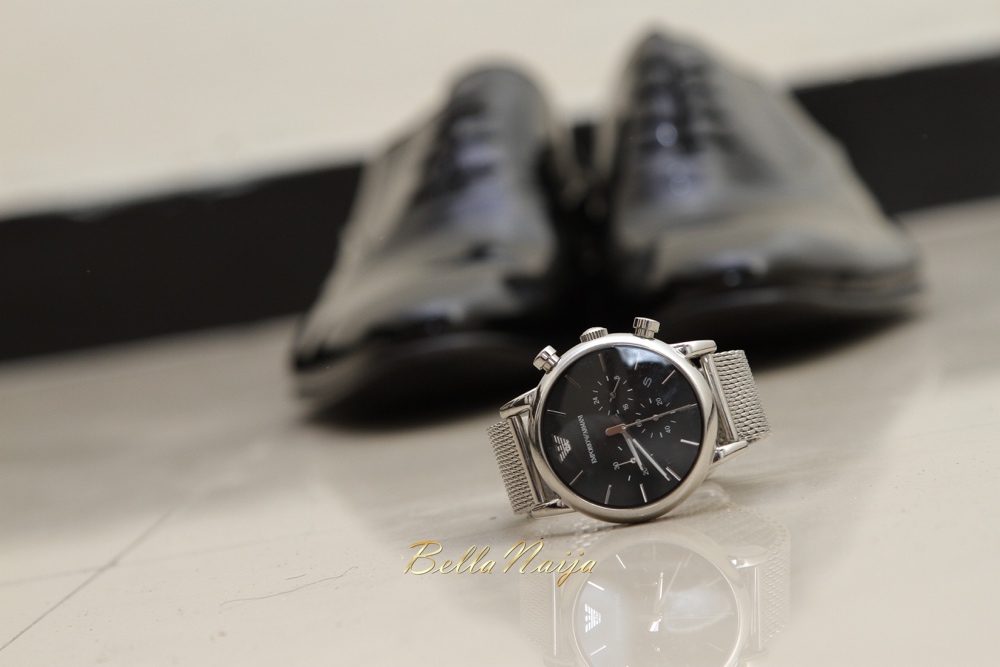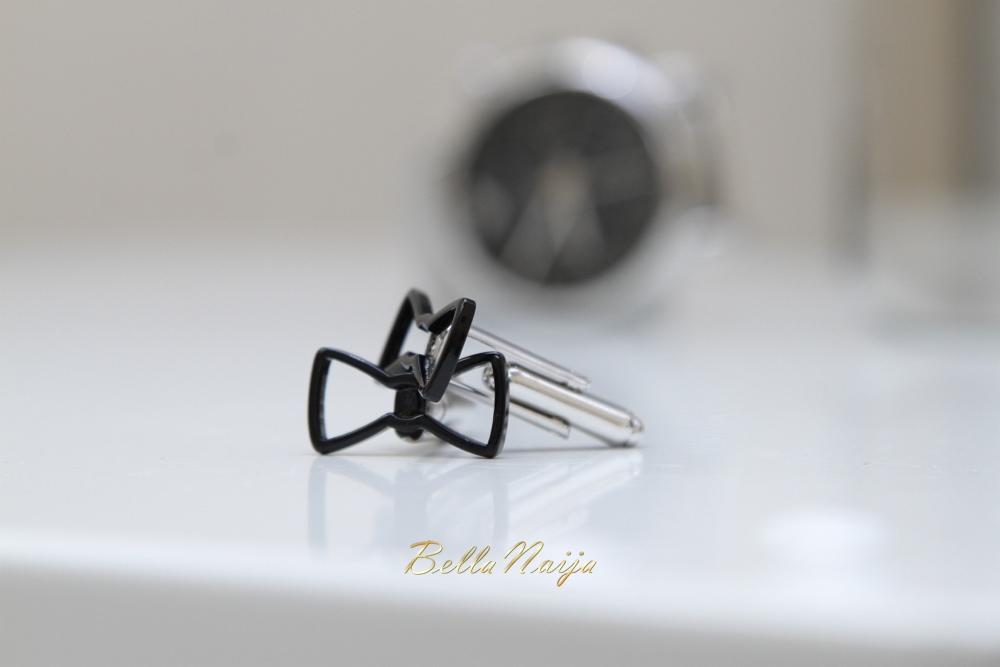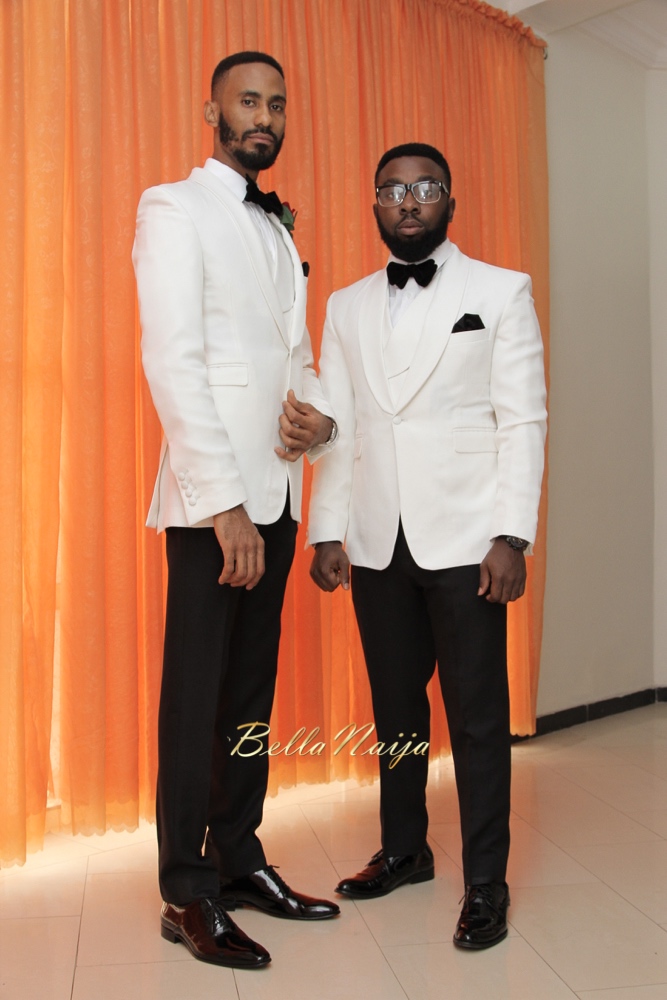 Ini: "The highlight of the church wedding was seeing my bride walking down the aisle. She looked amazing! I had never seen her like that before..seeing her made all the sleepless nights and endless wedding dress talk and budgeting worth it."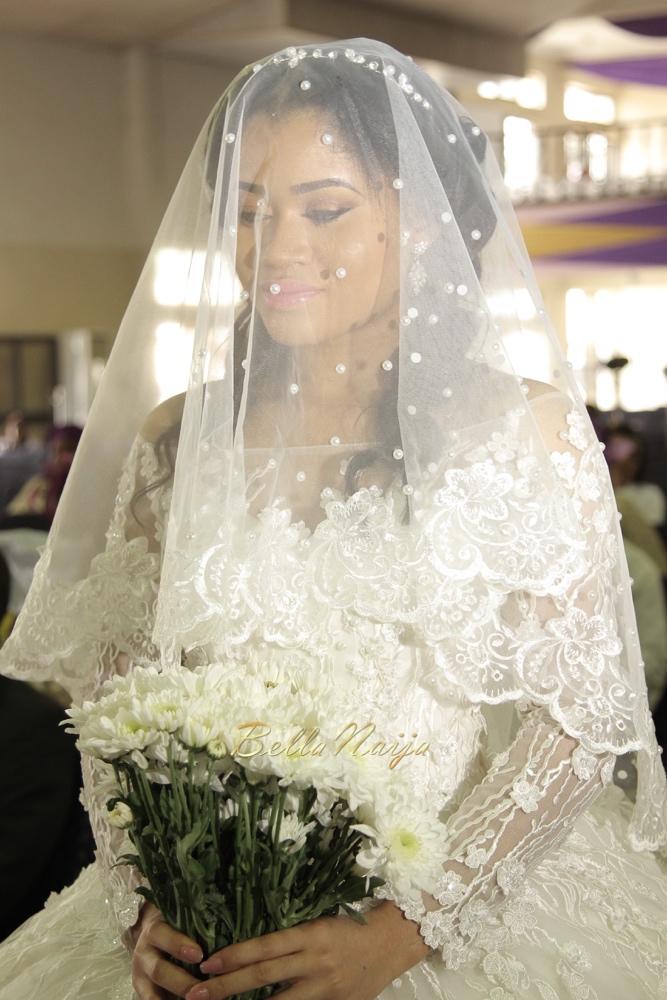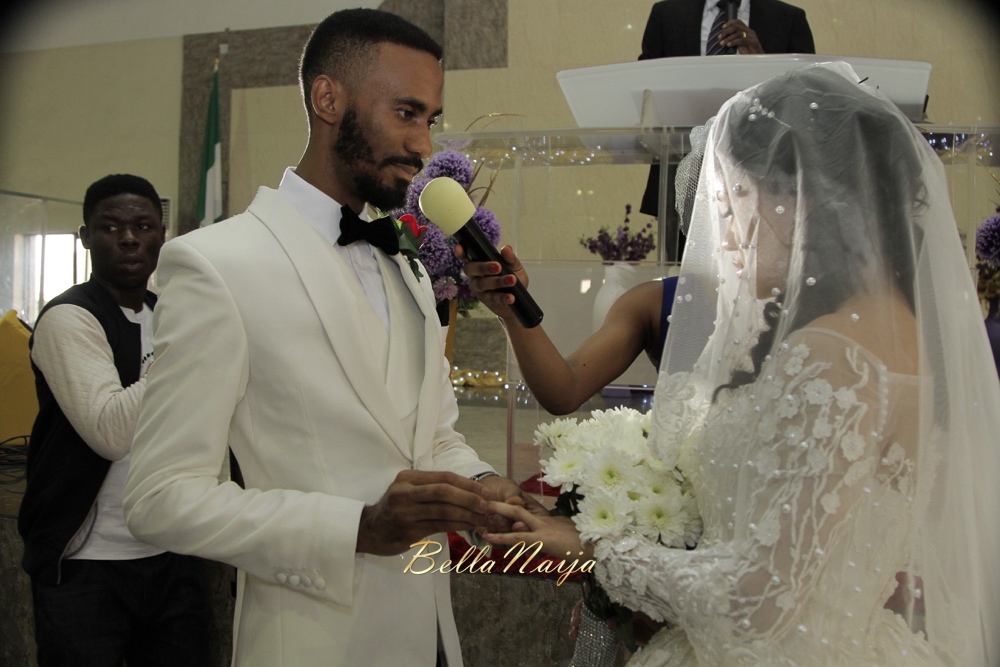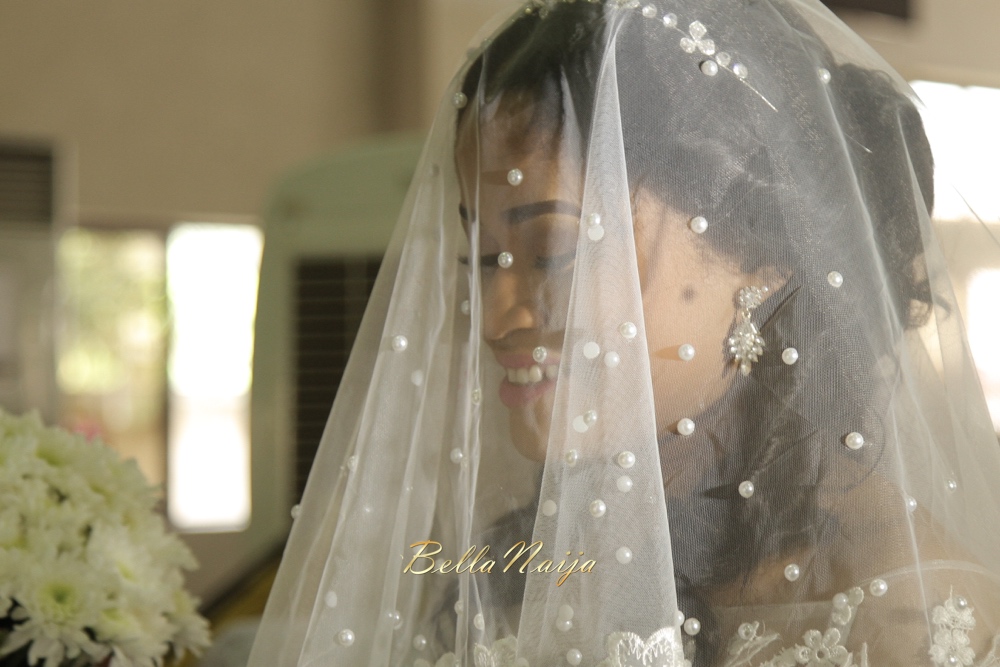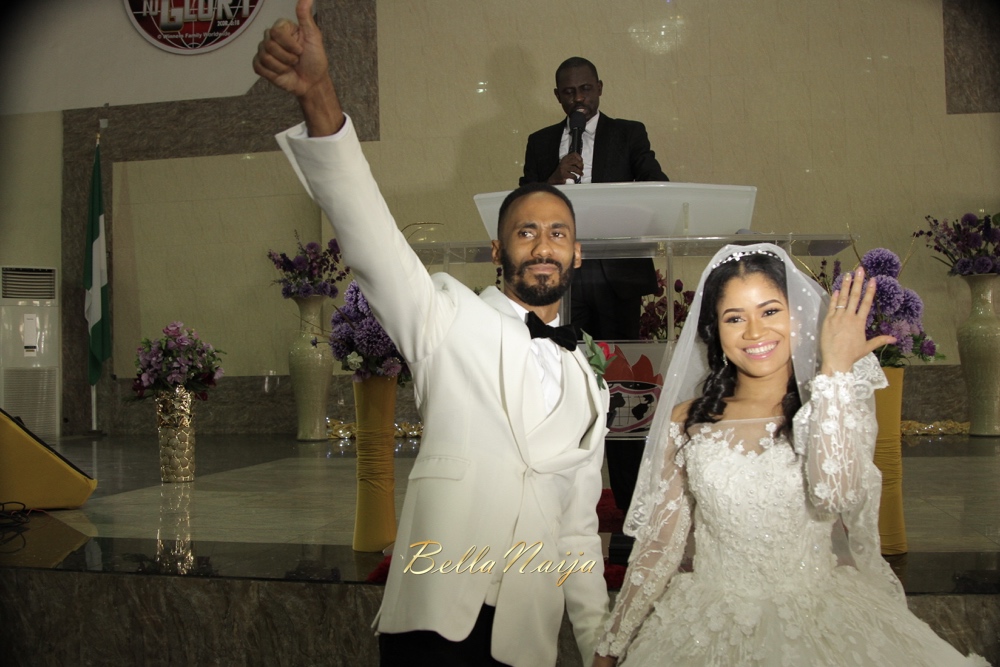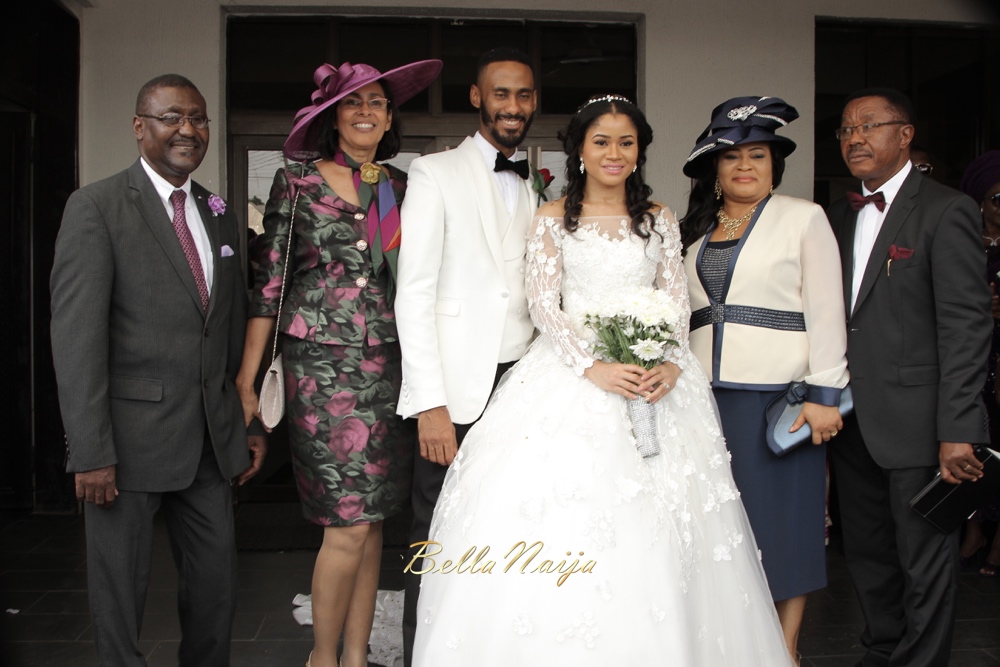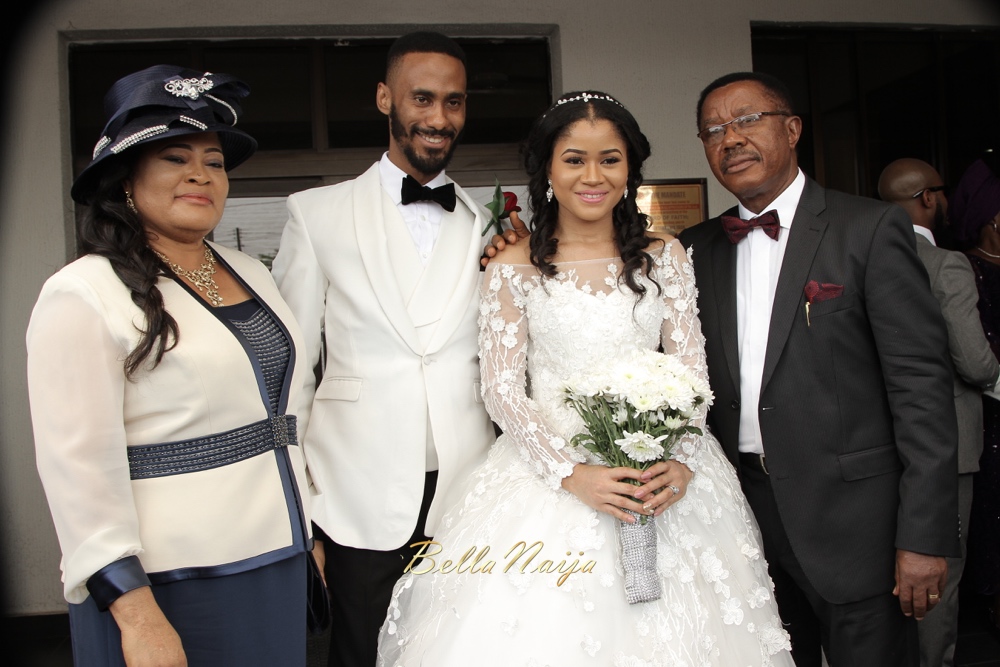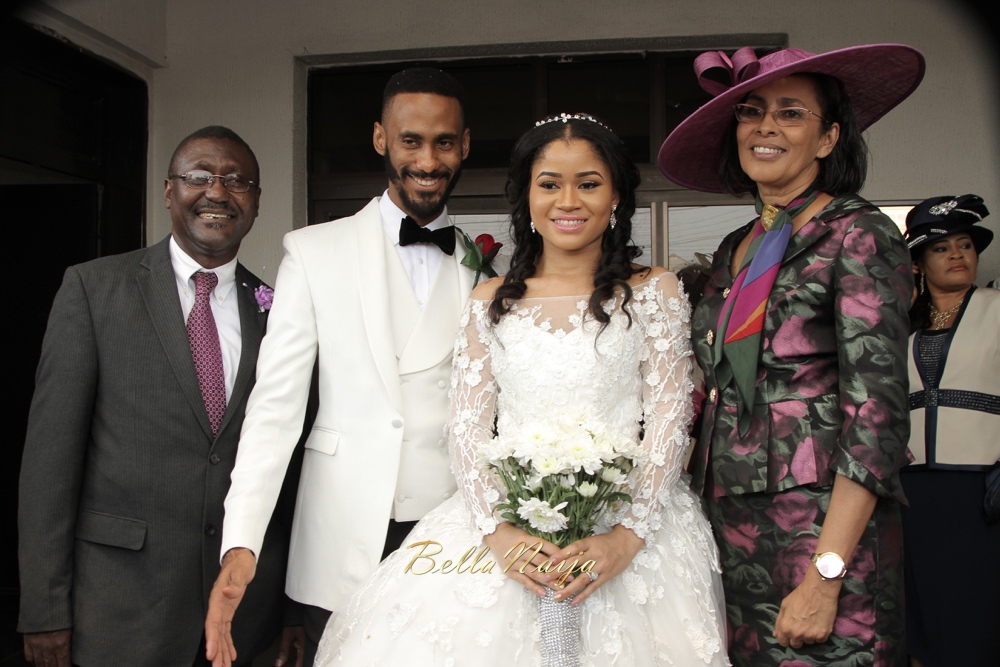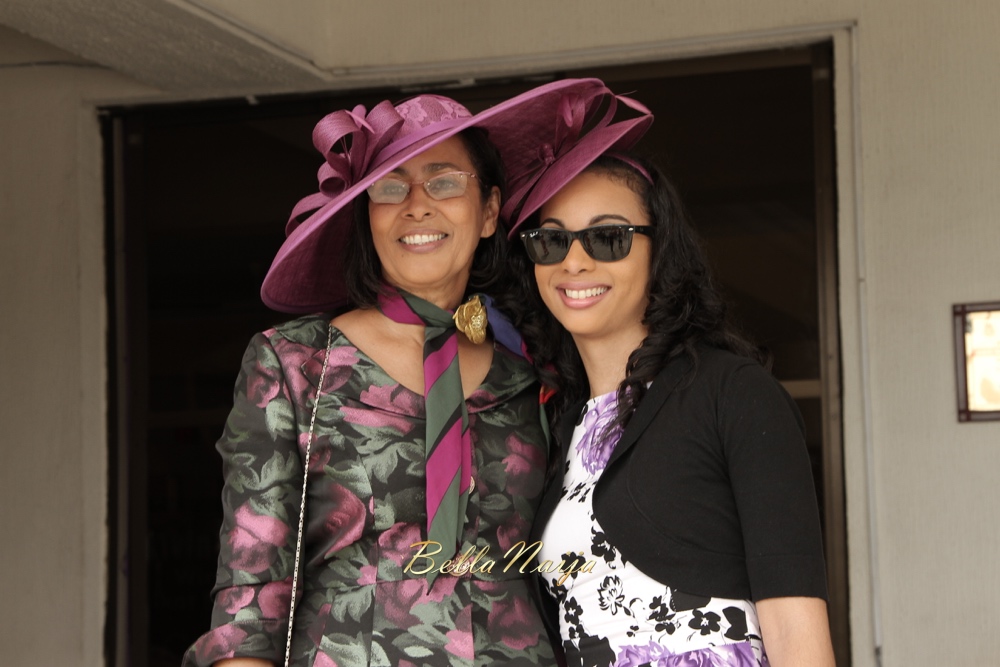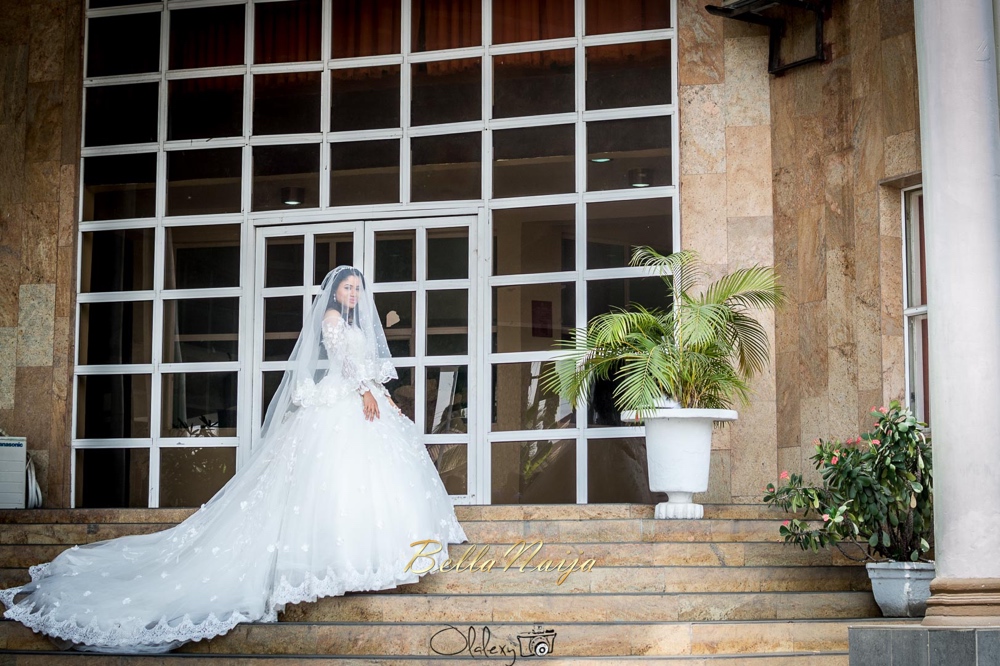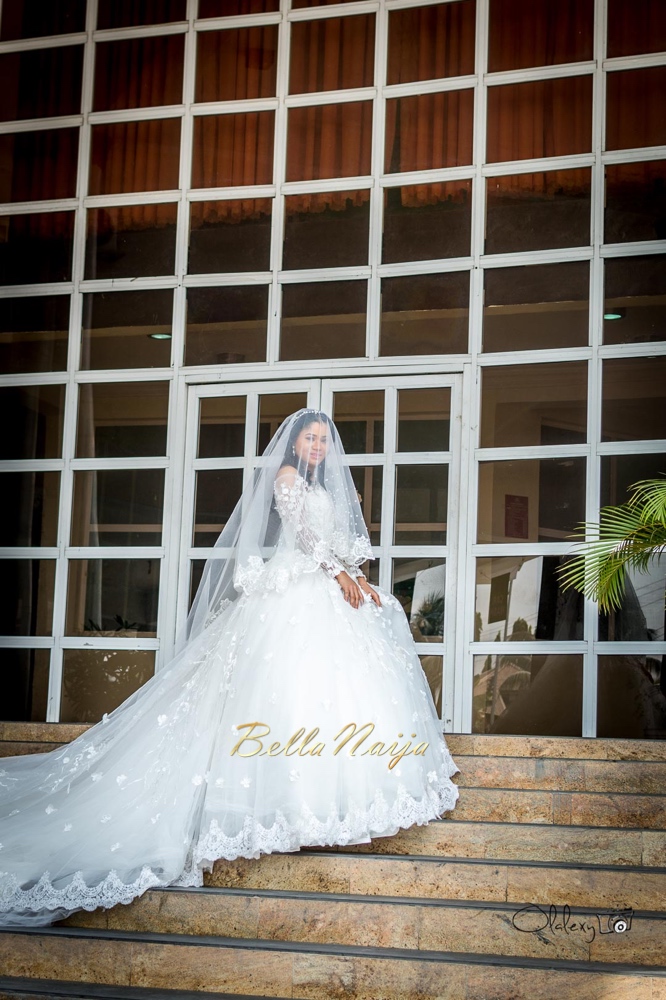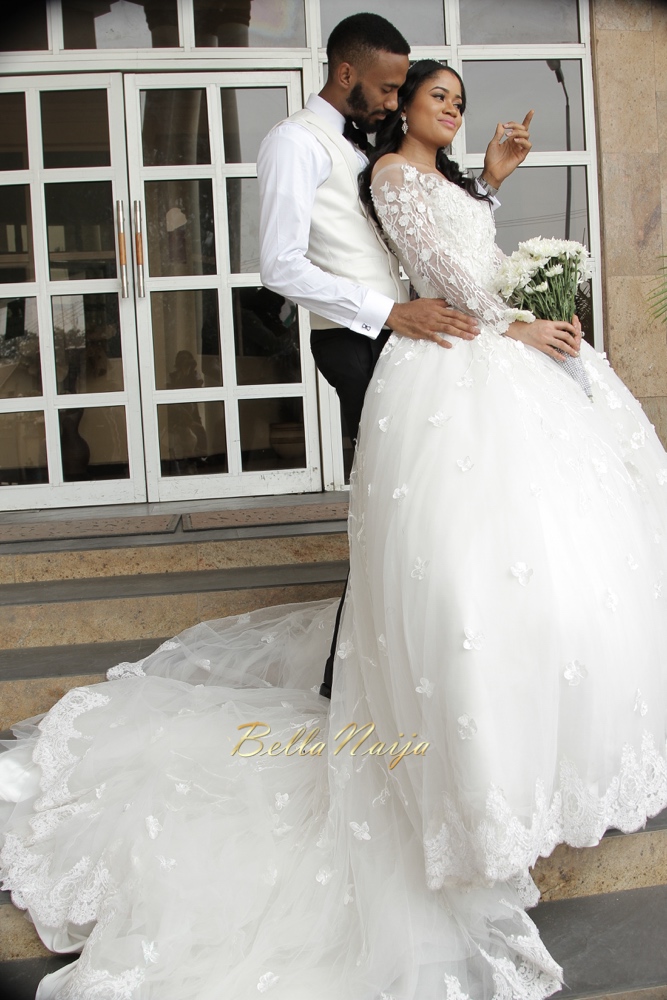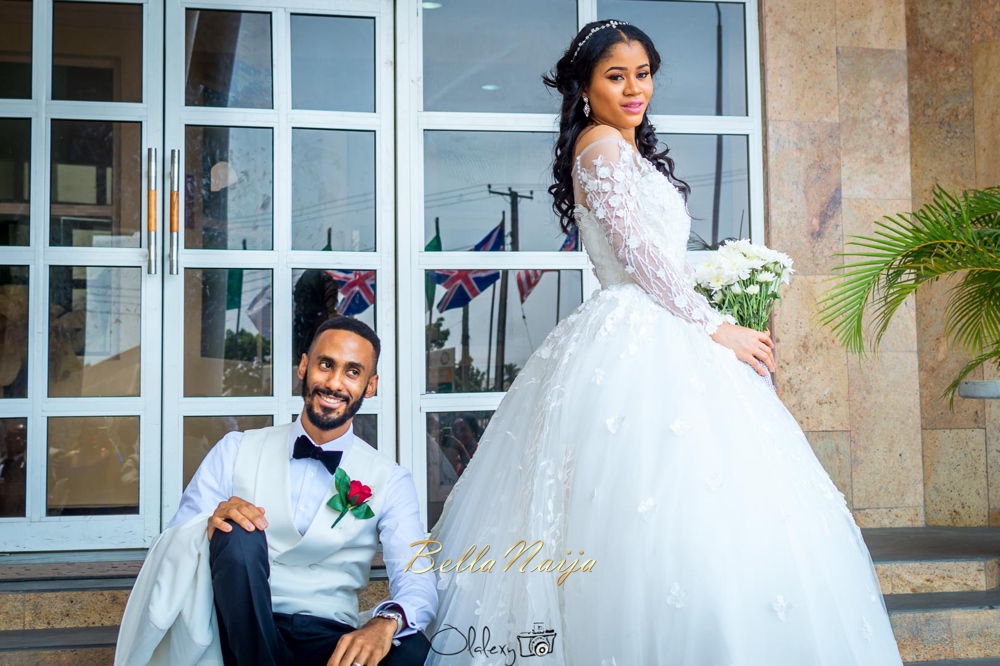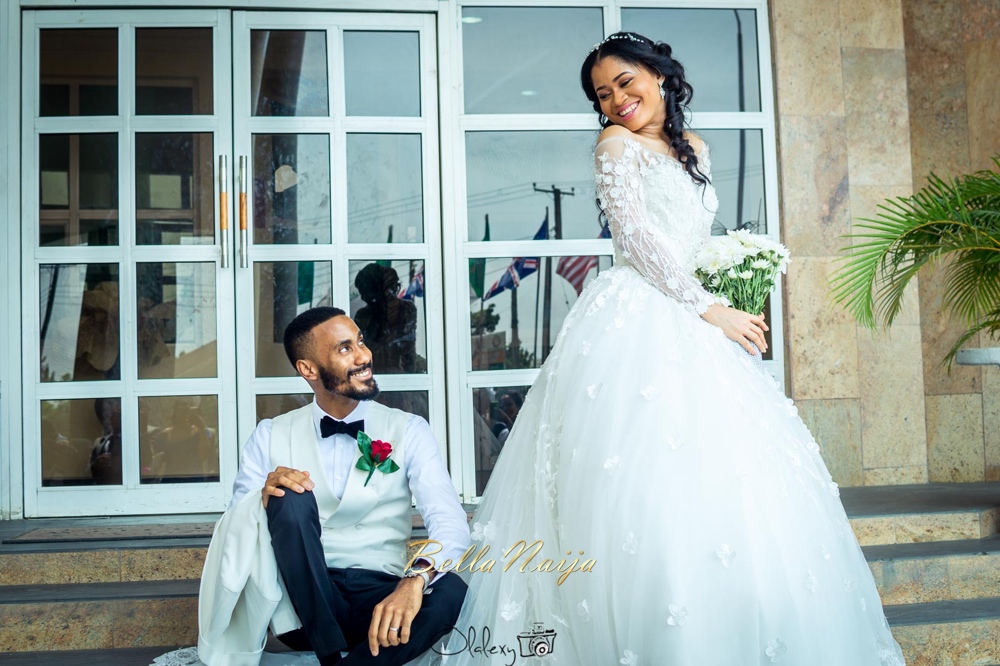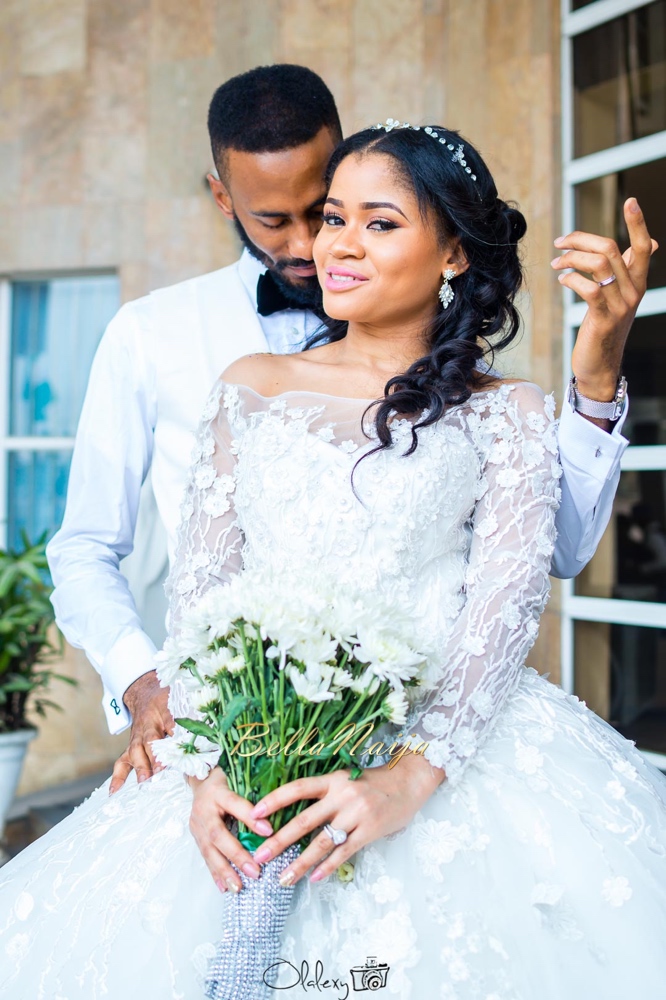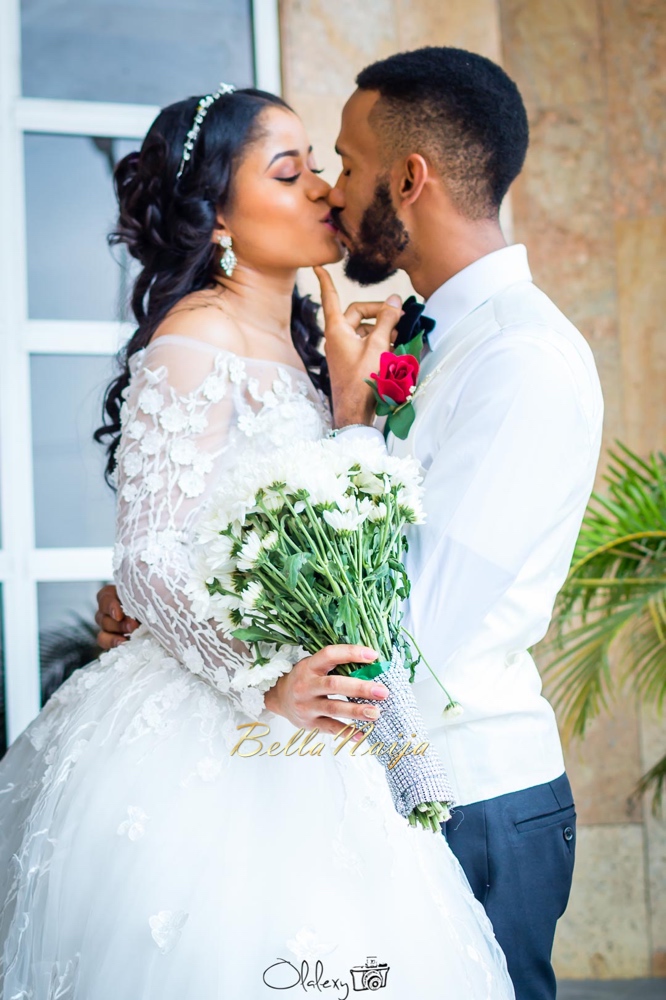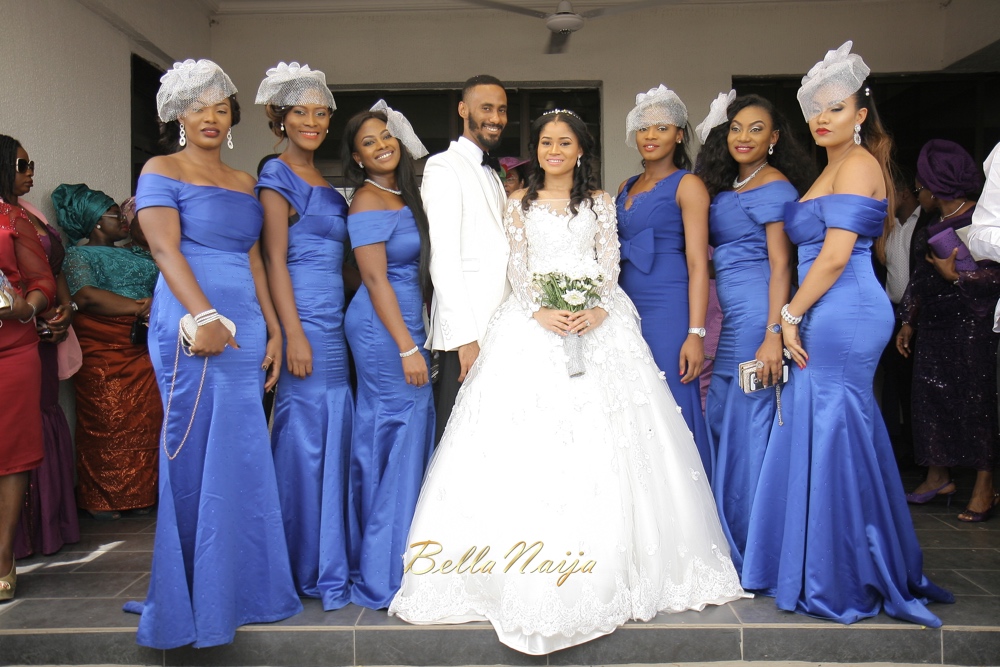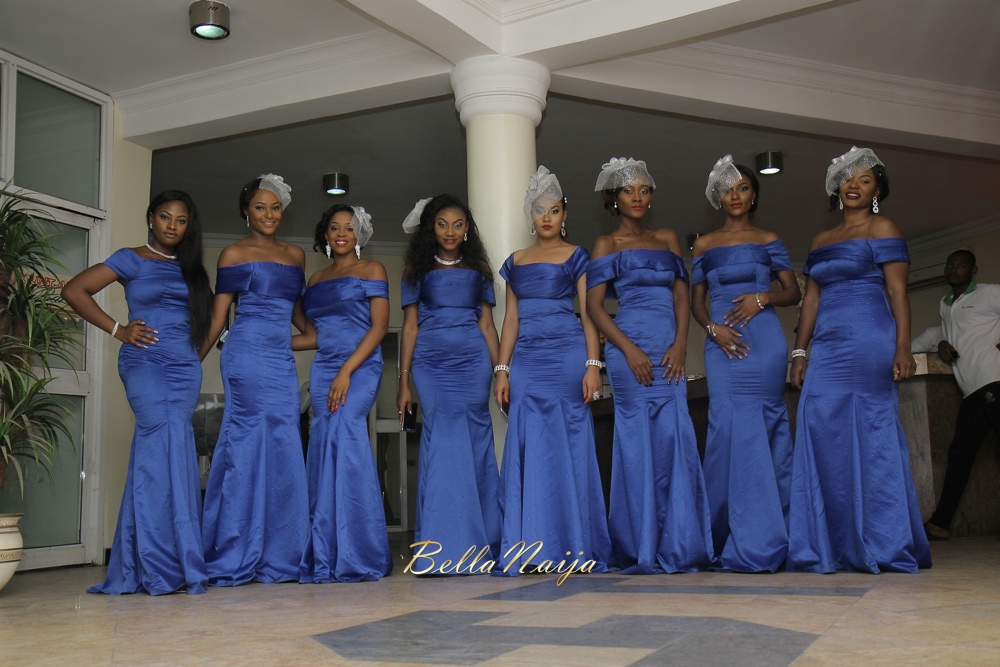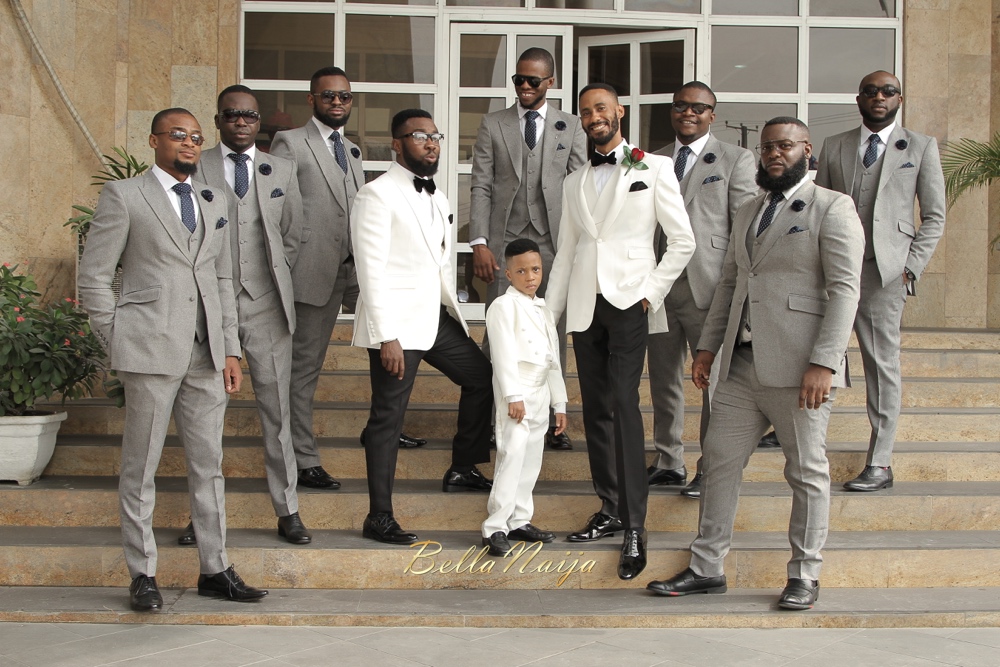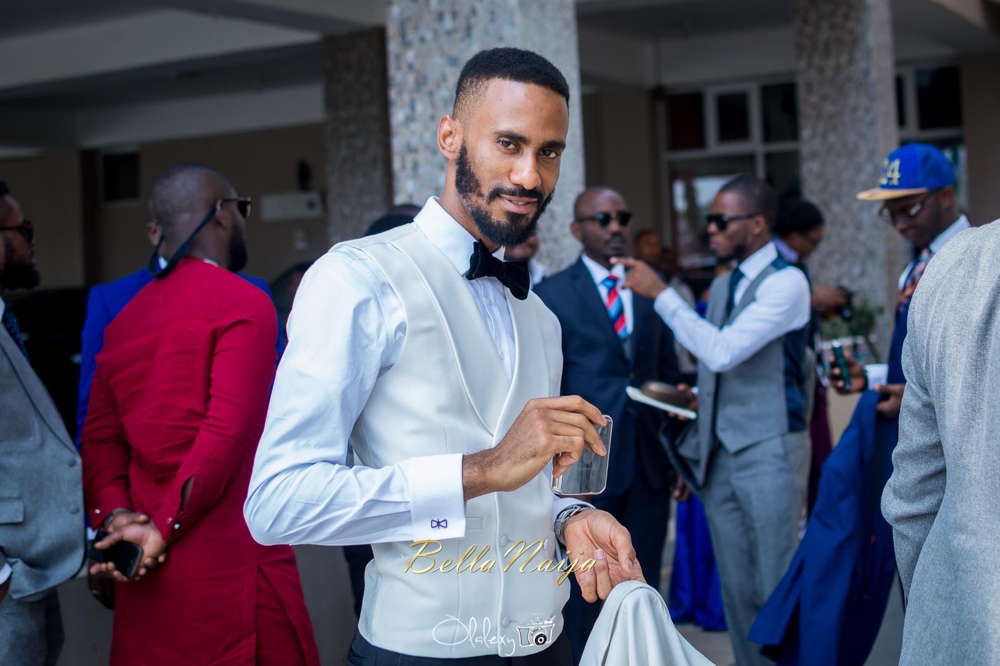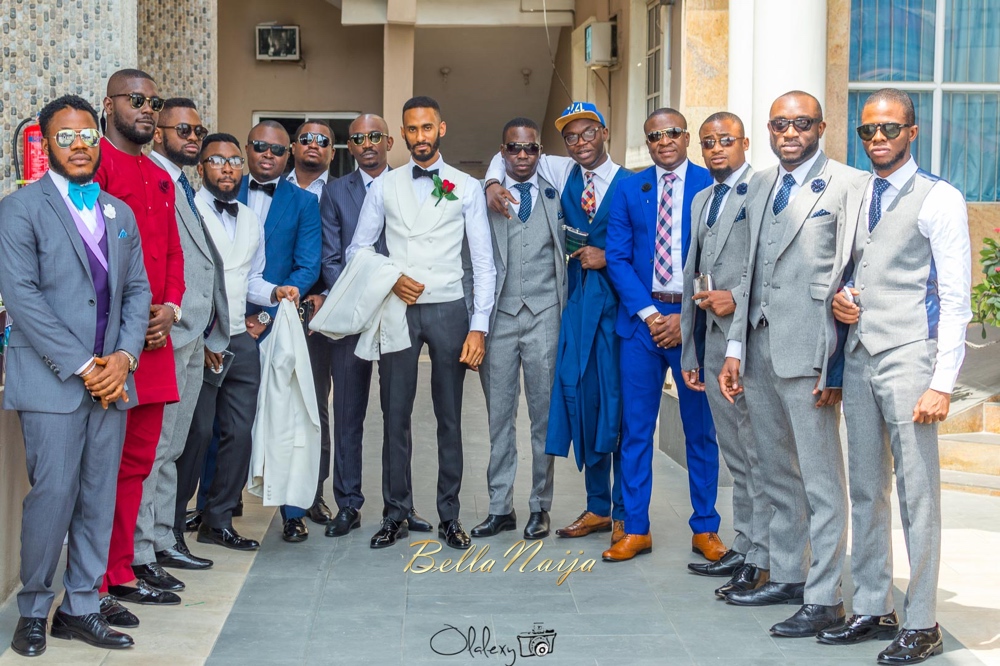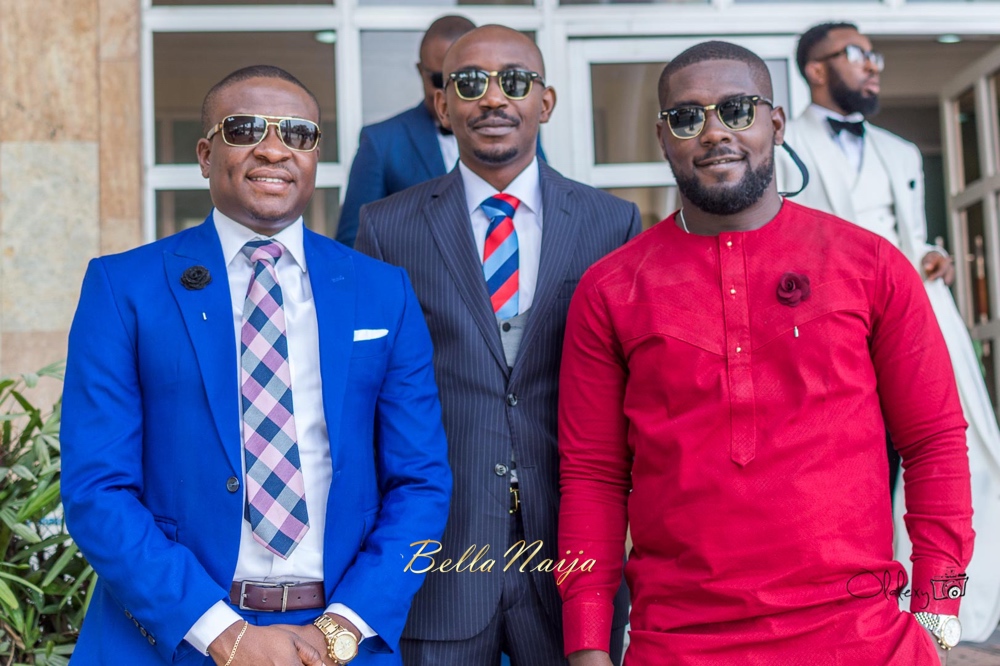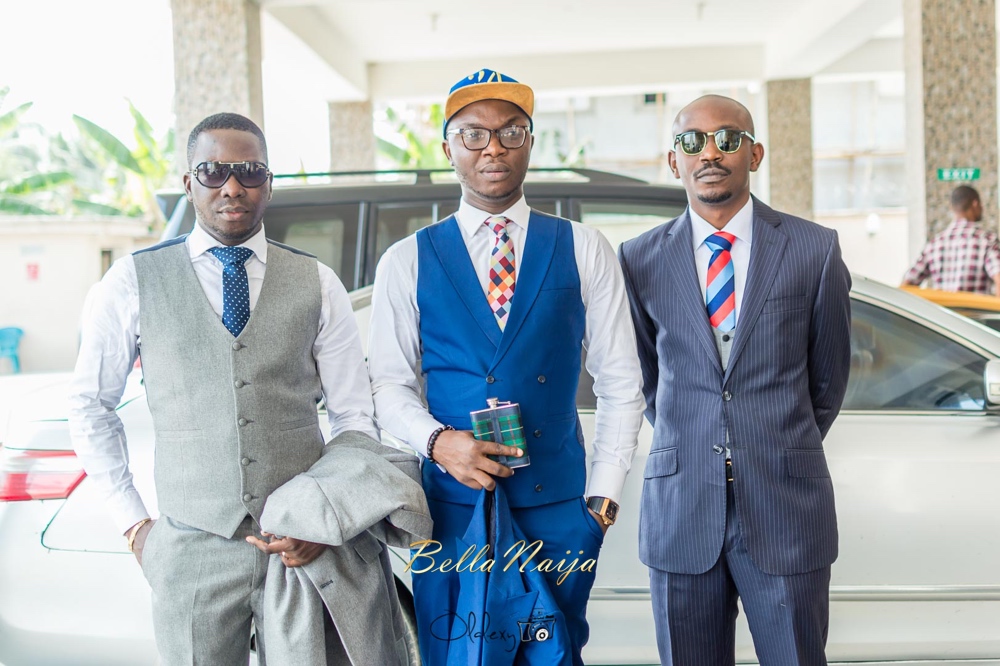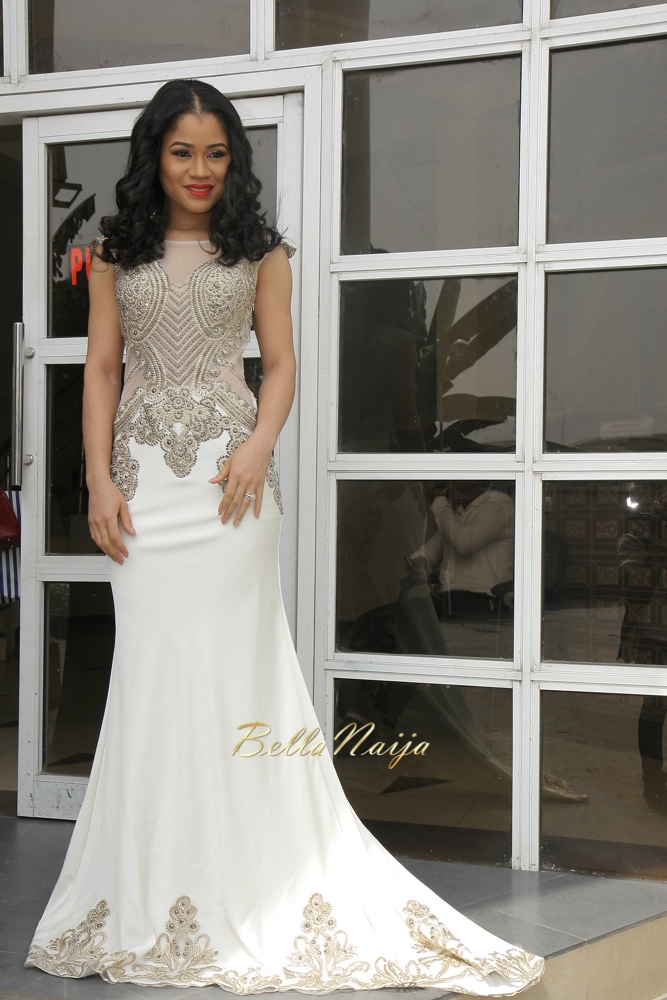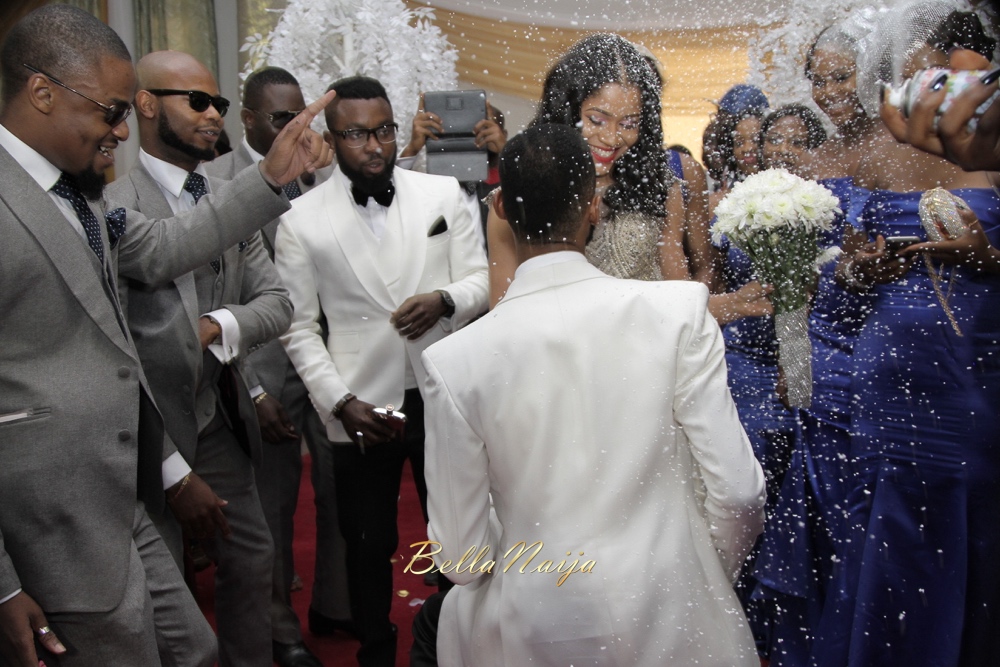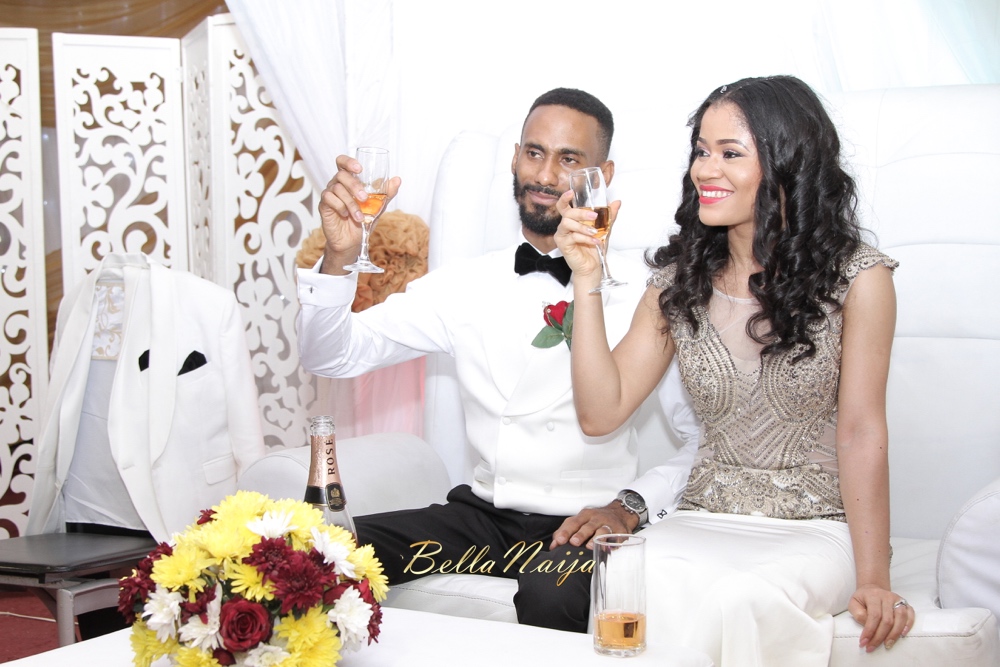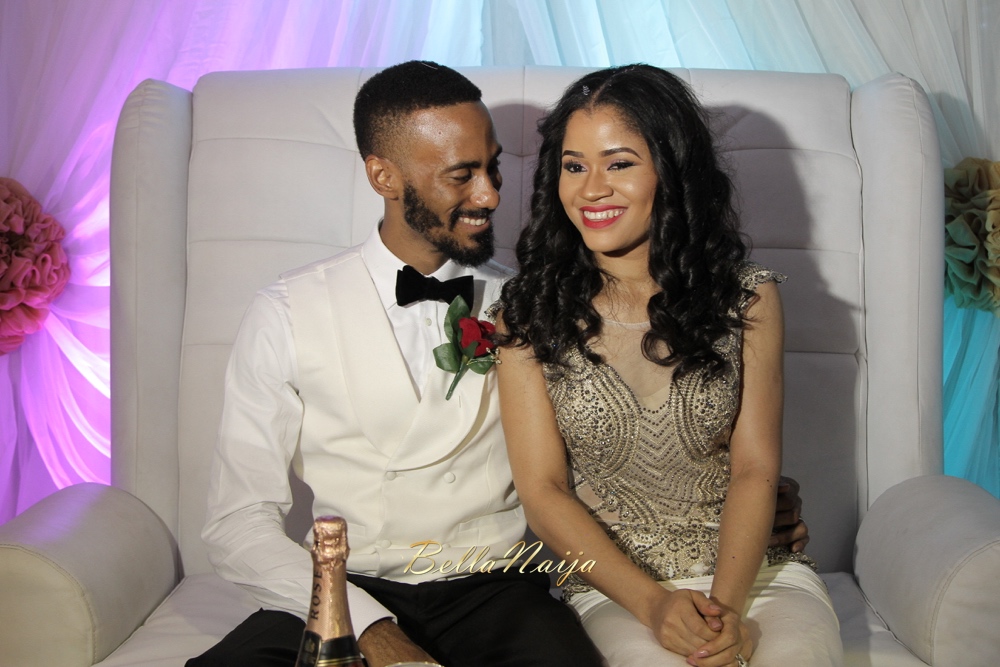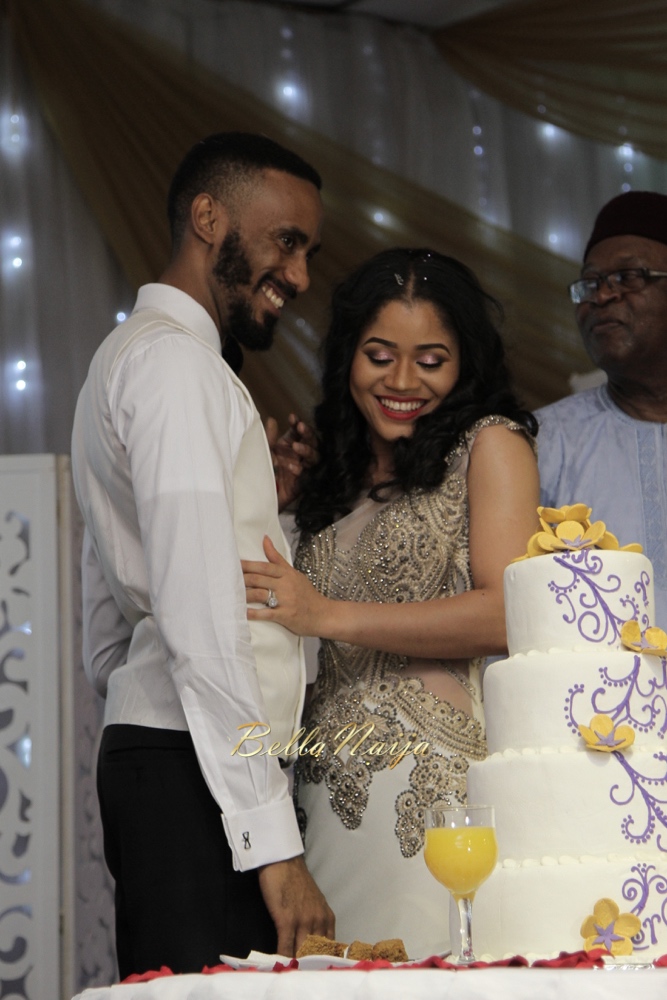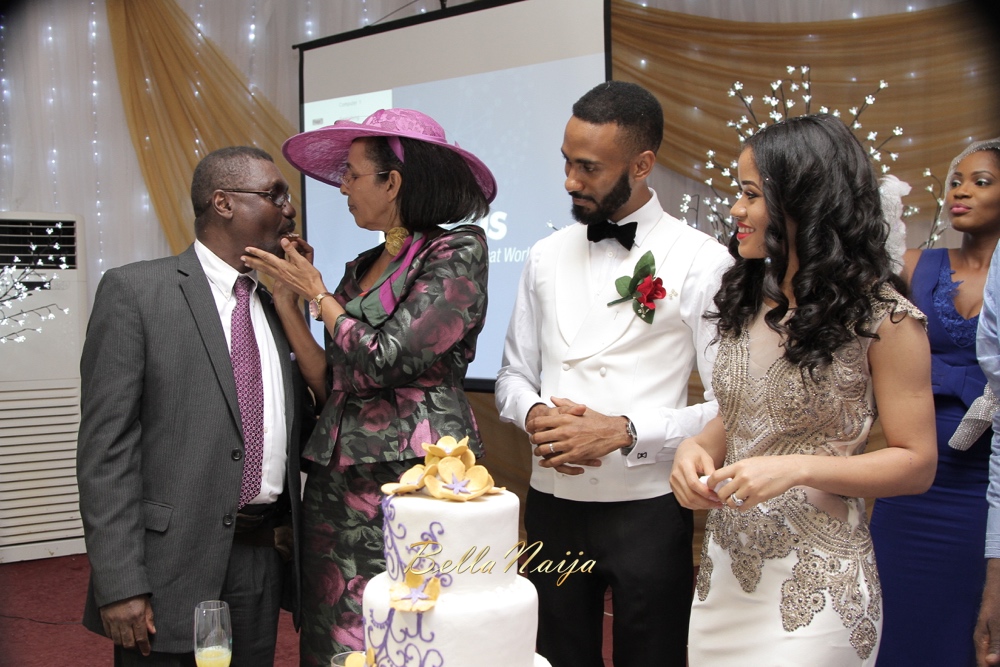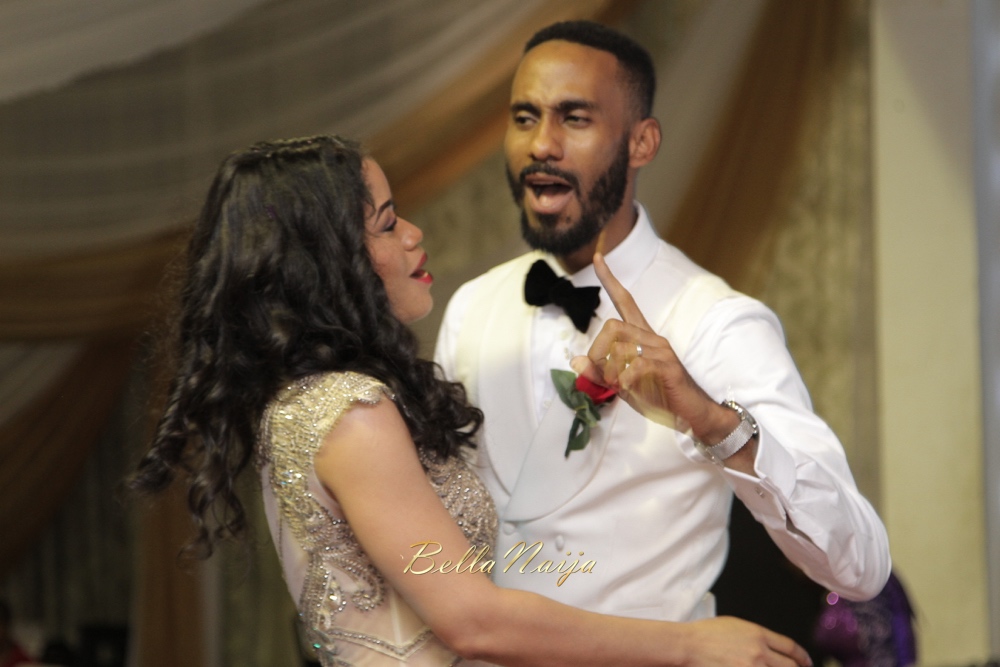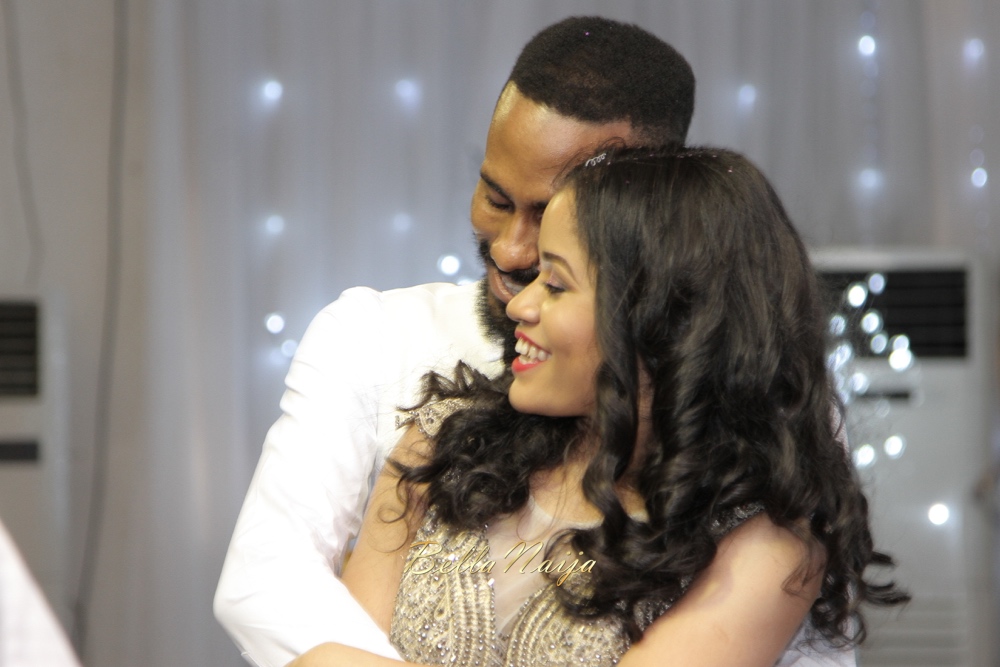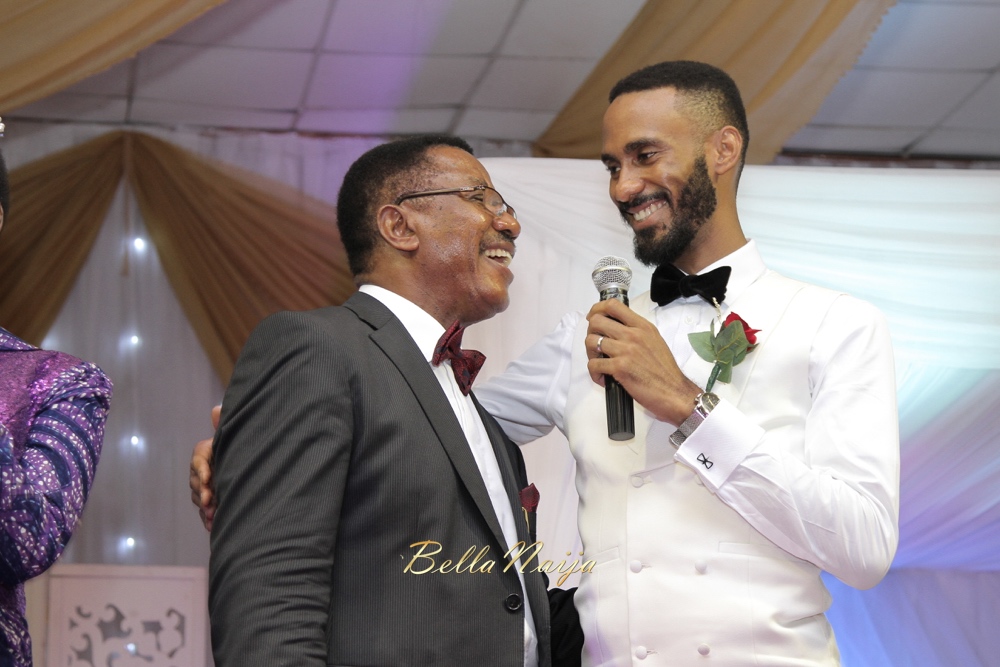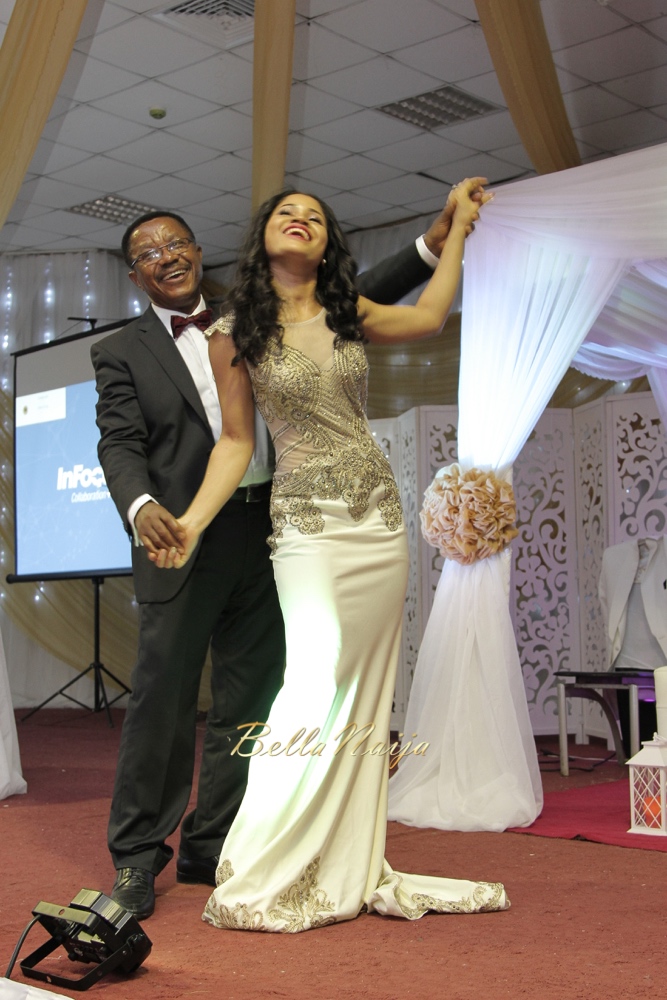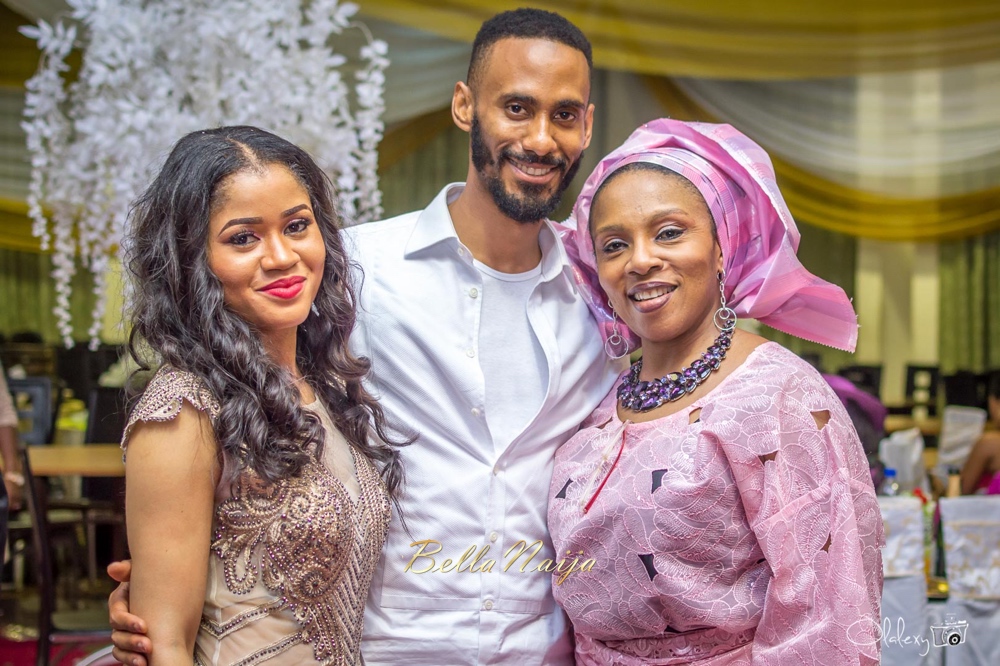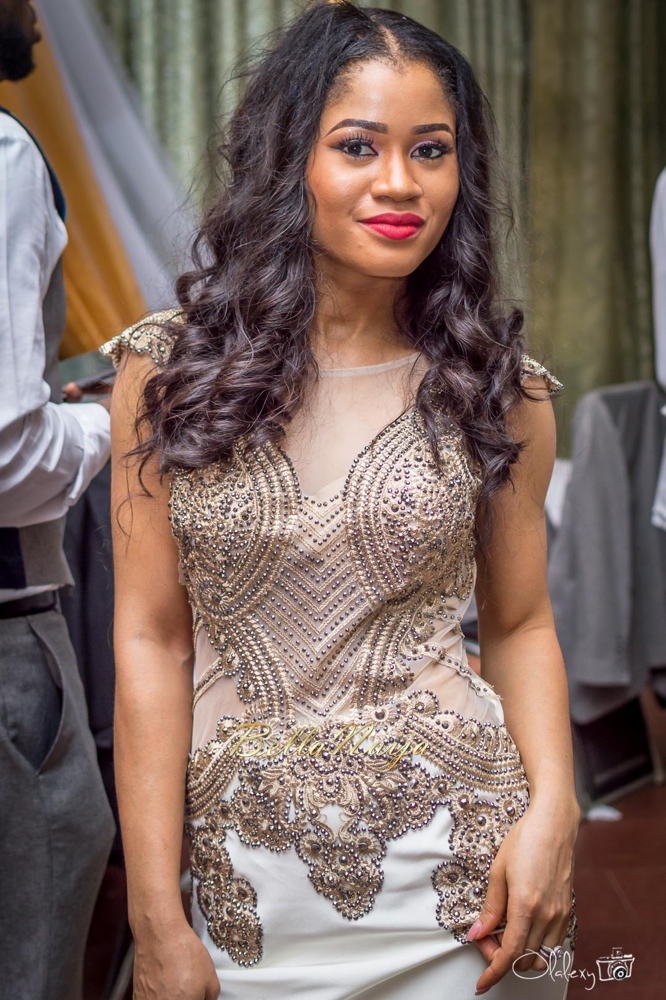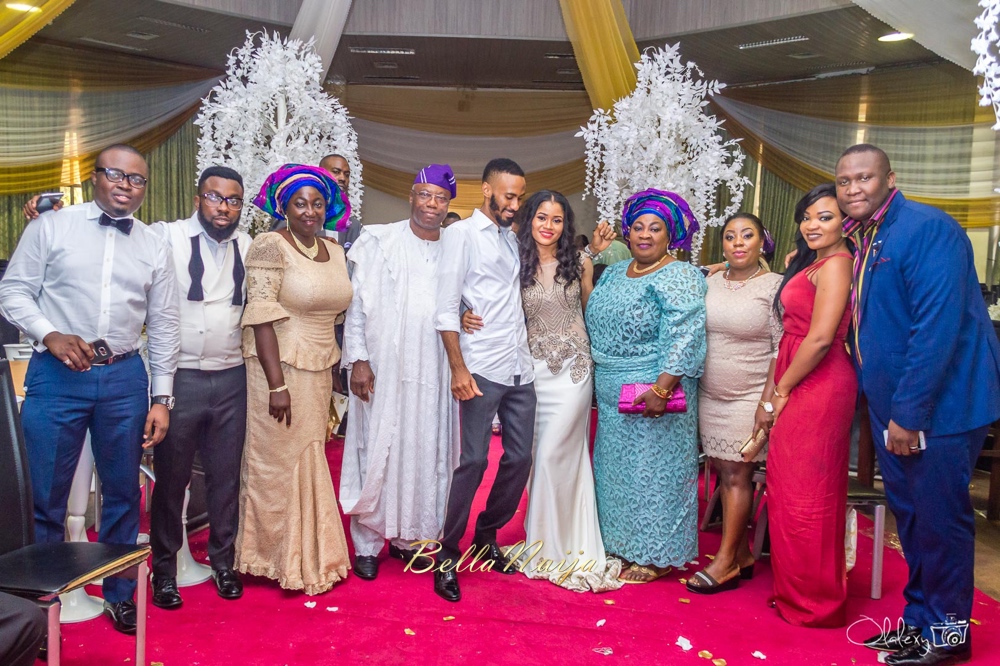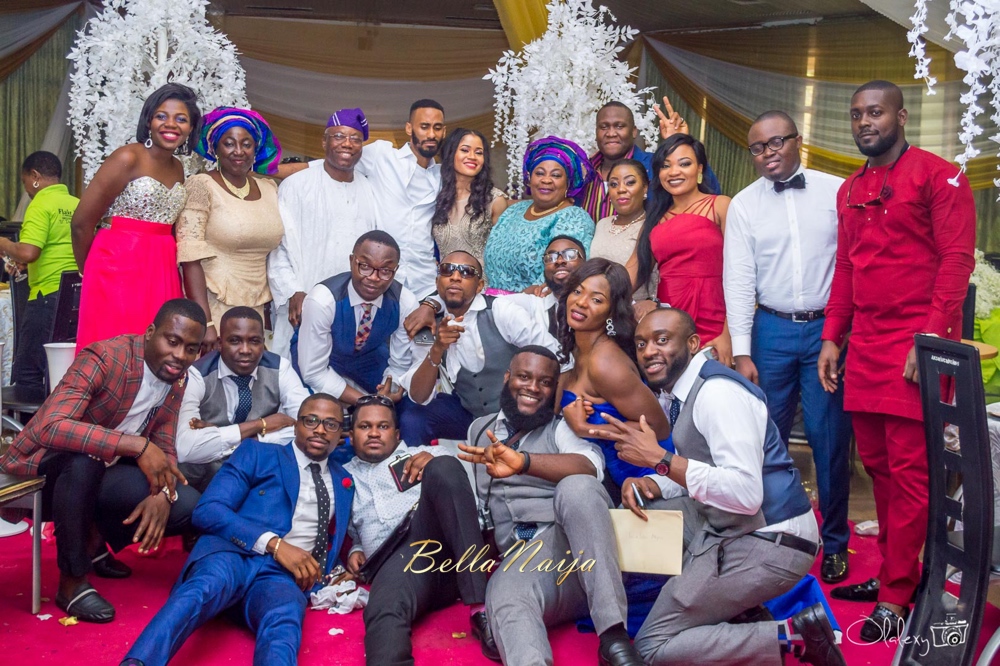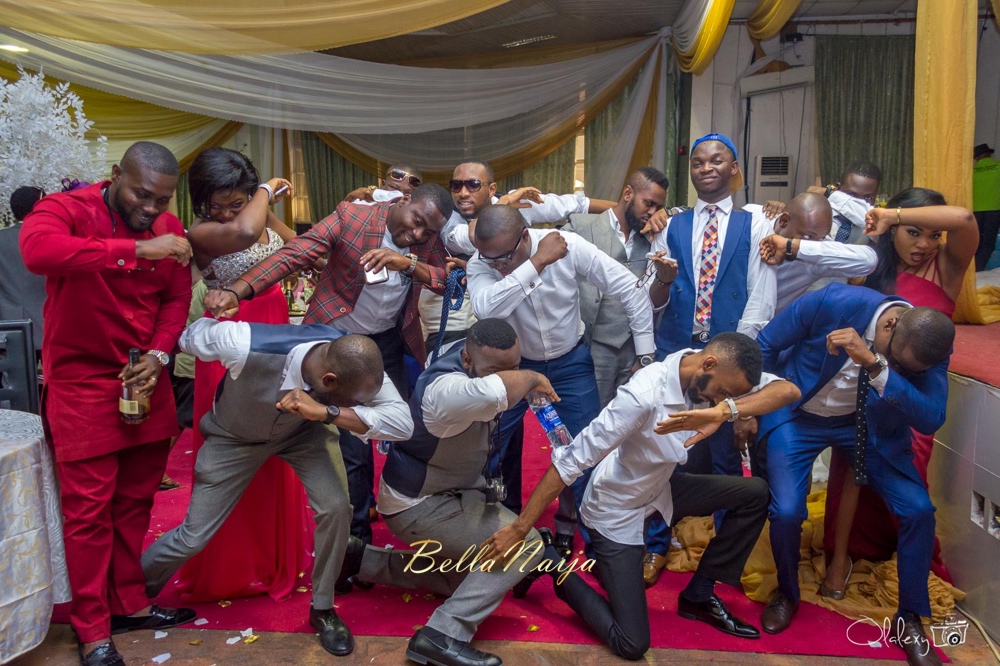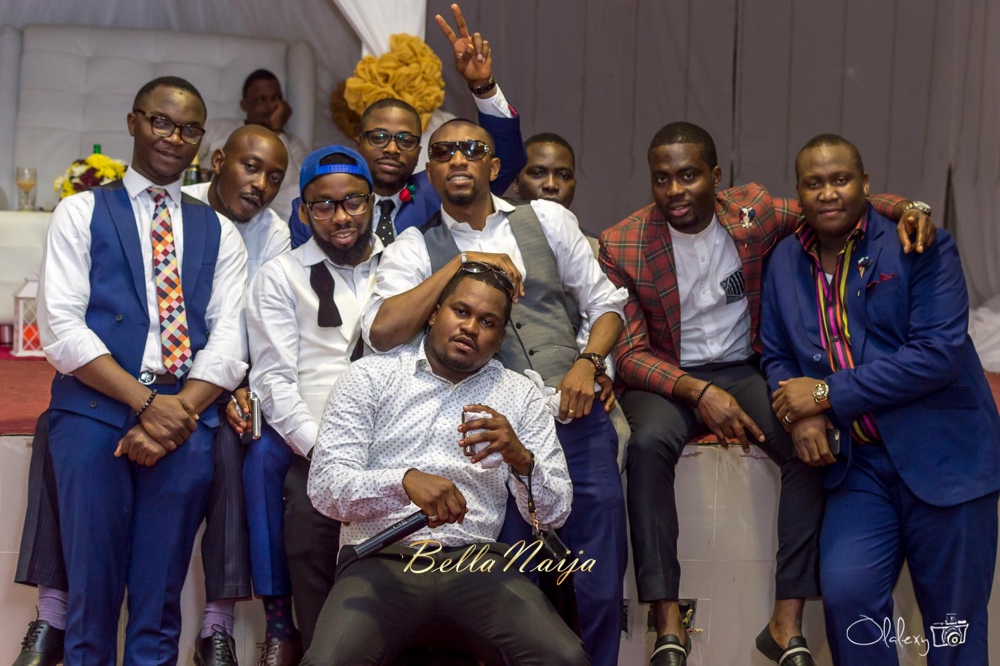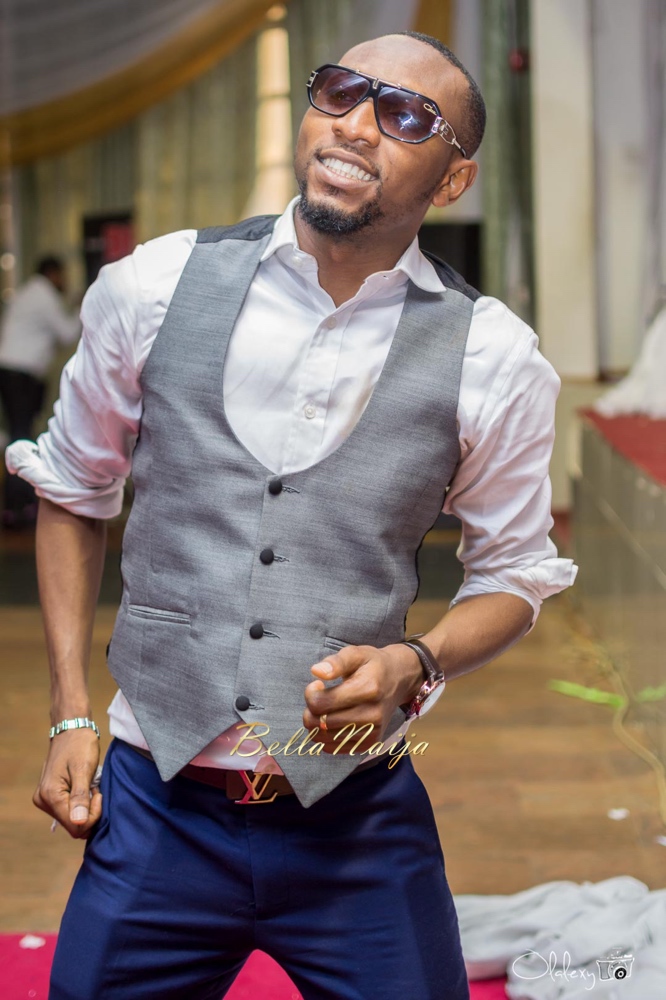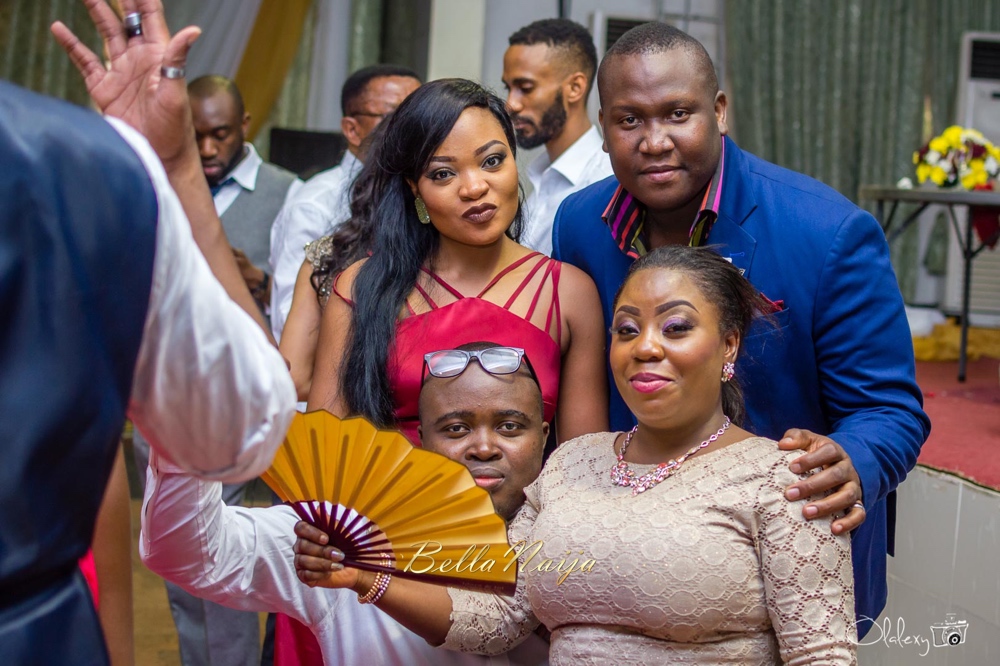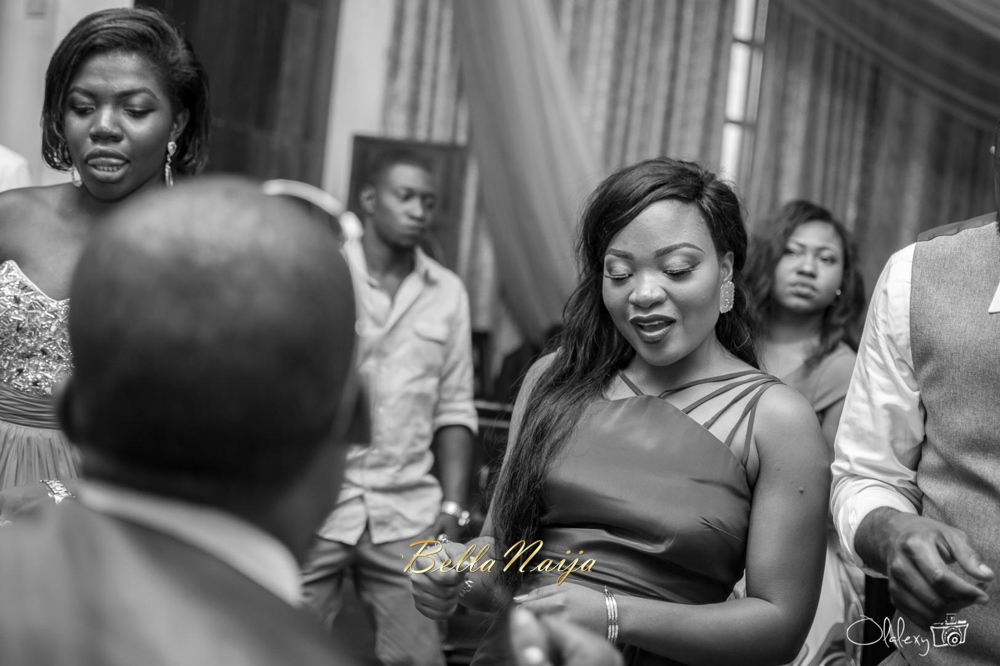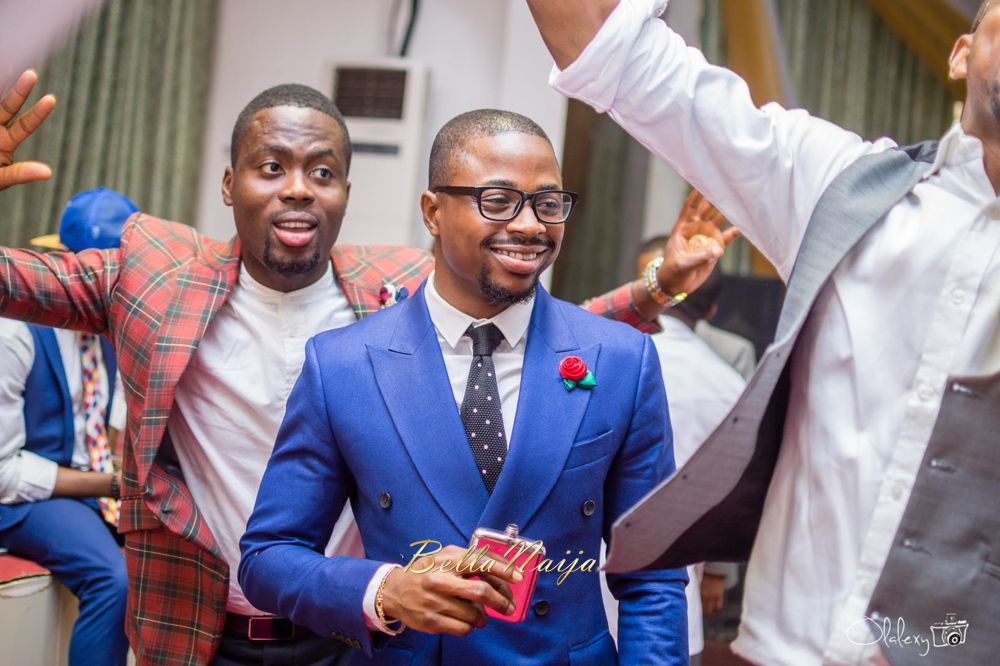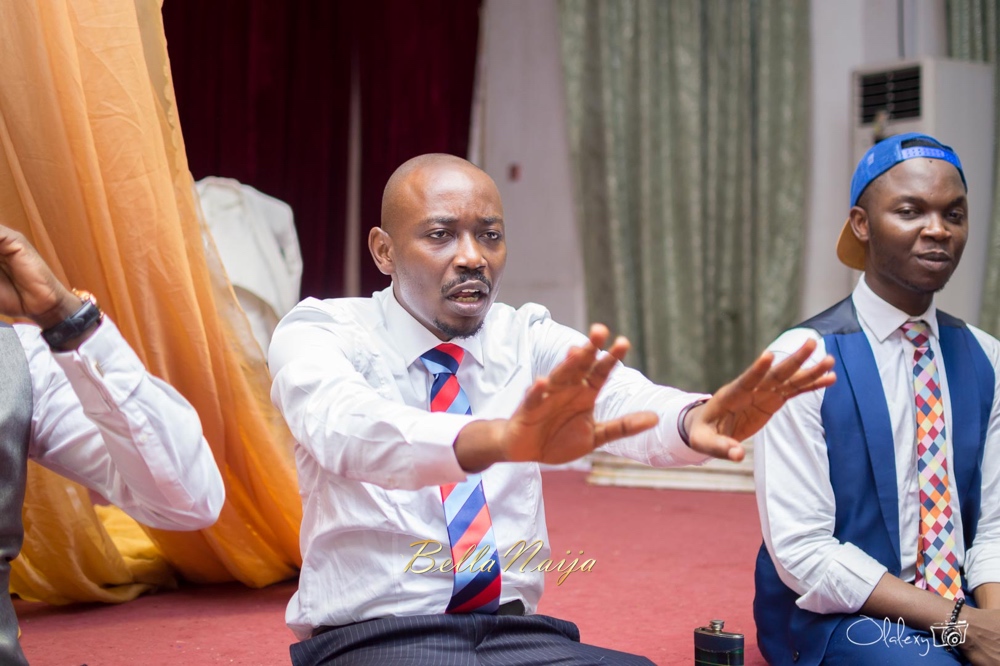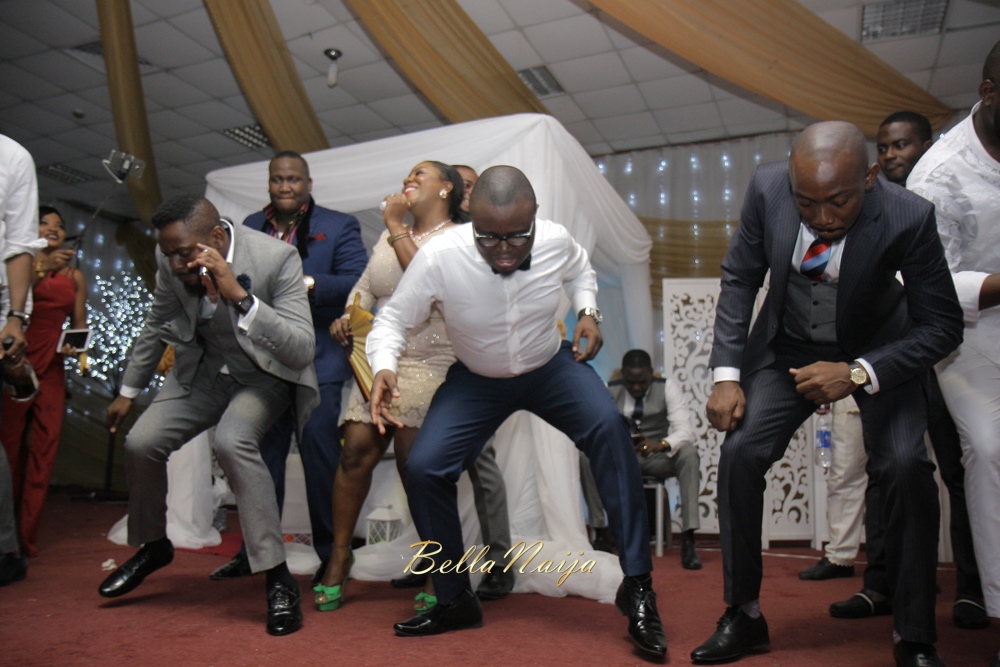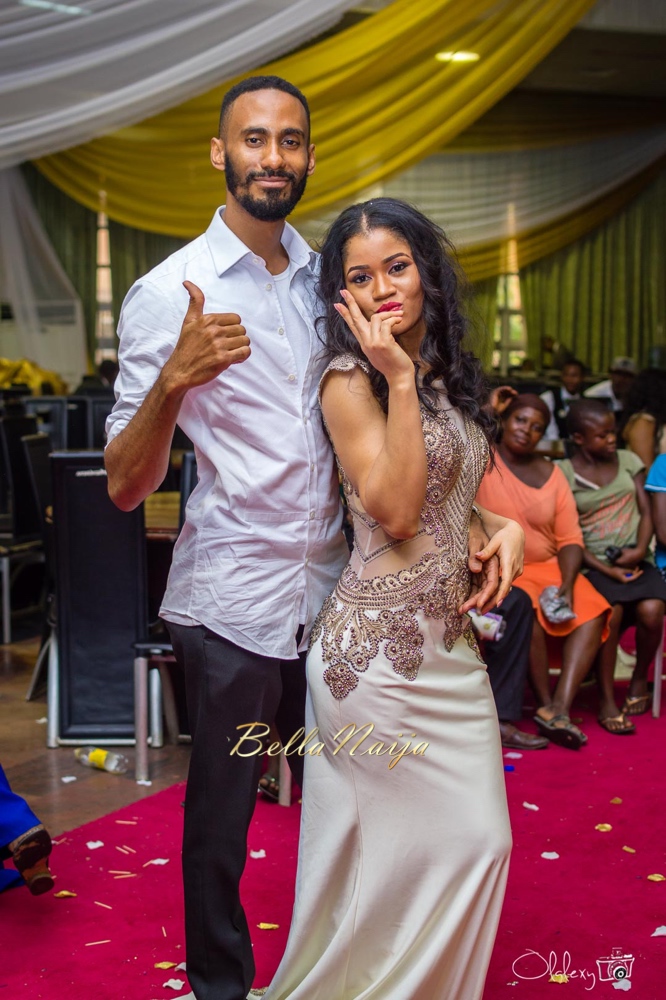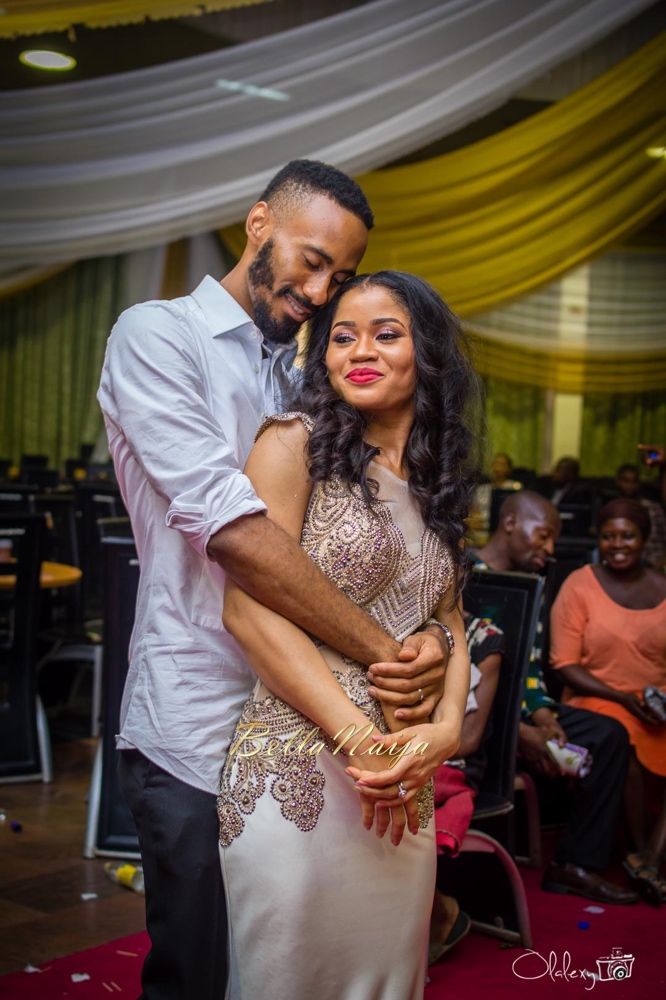 ~ Traditional Wedding | Photography by Digital Suite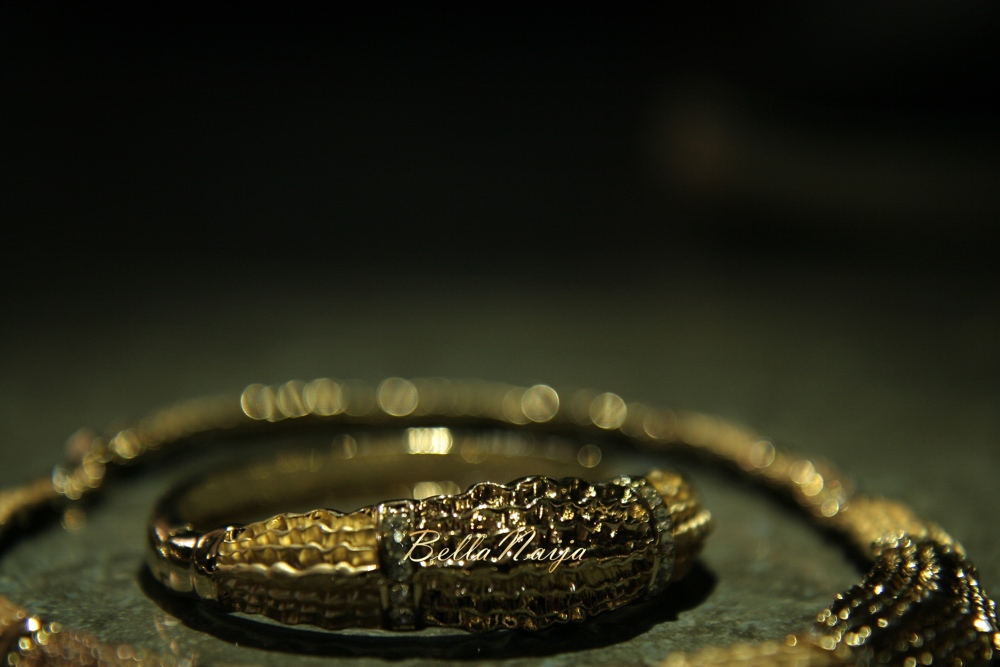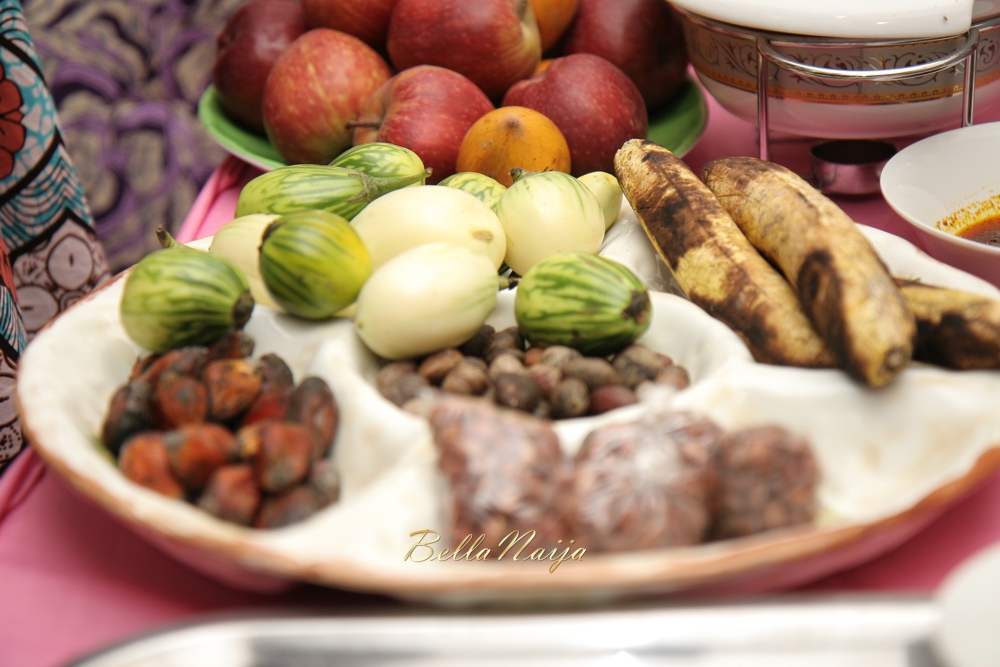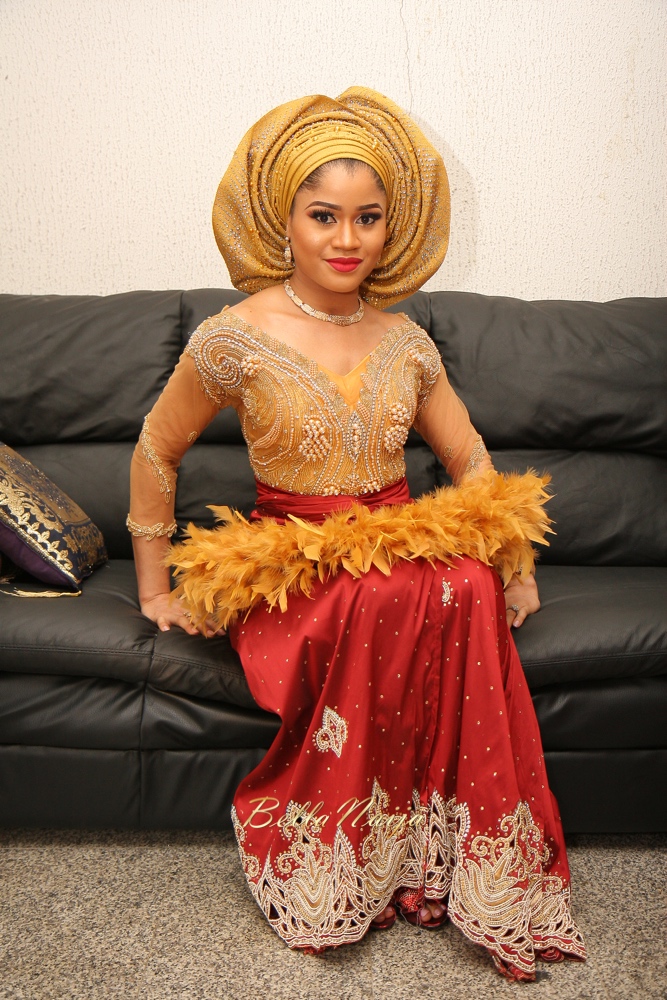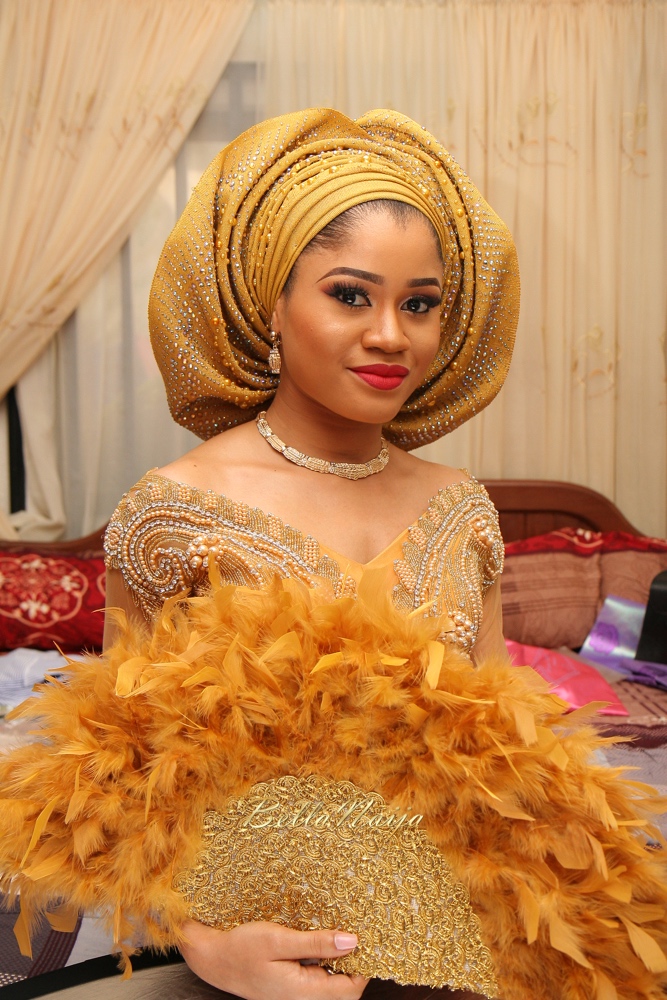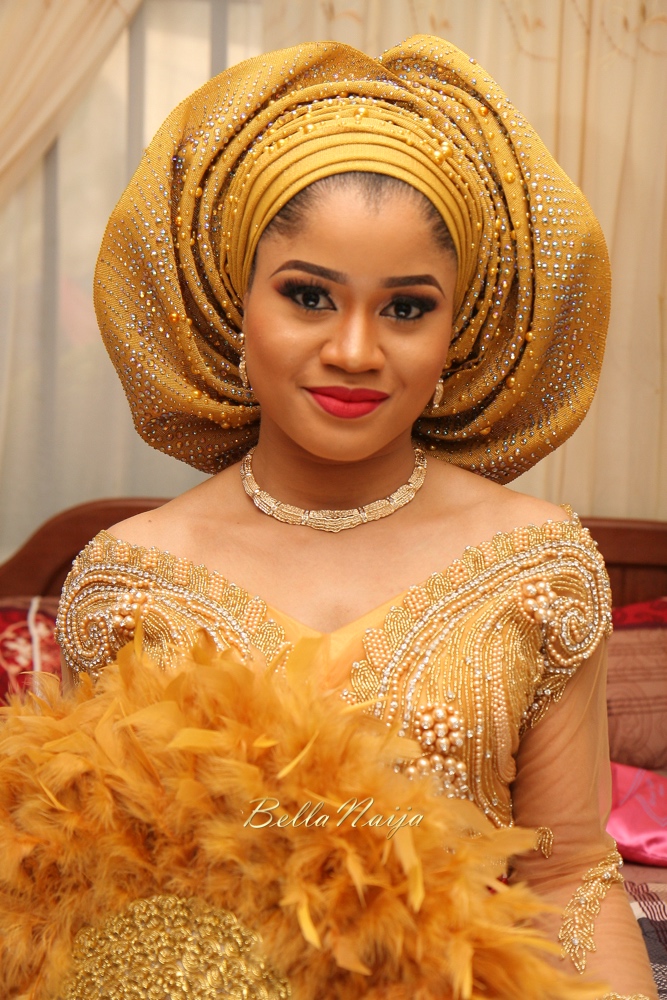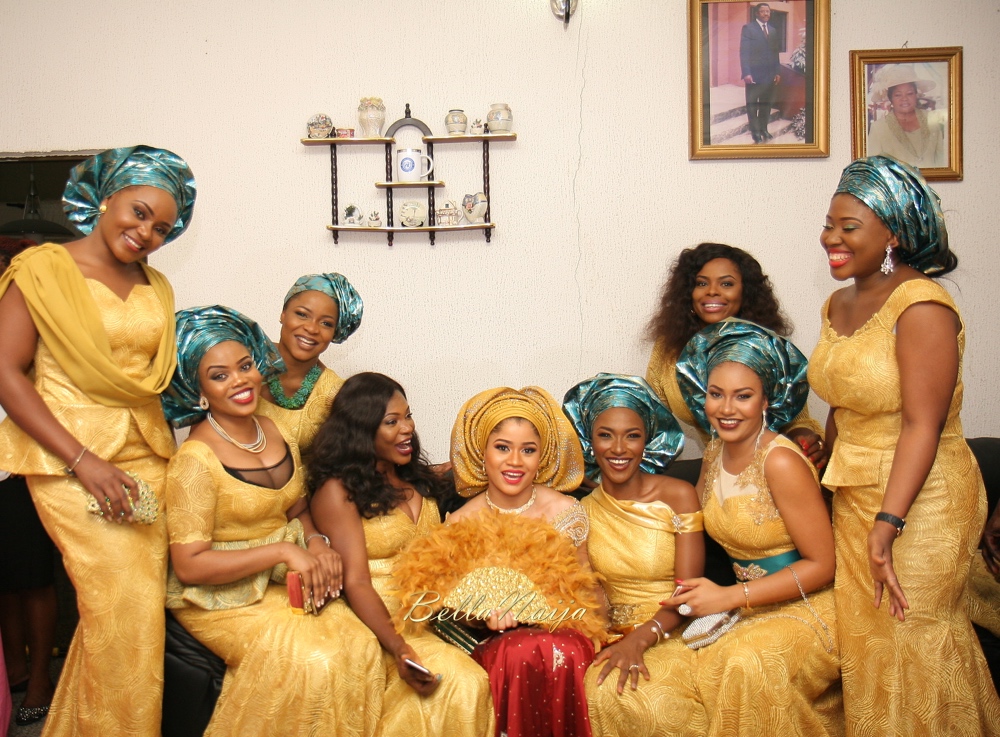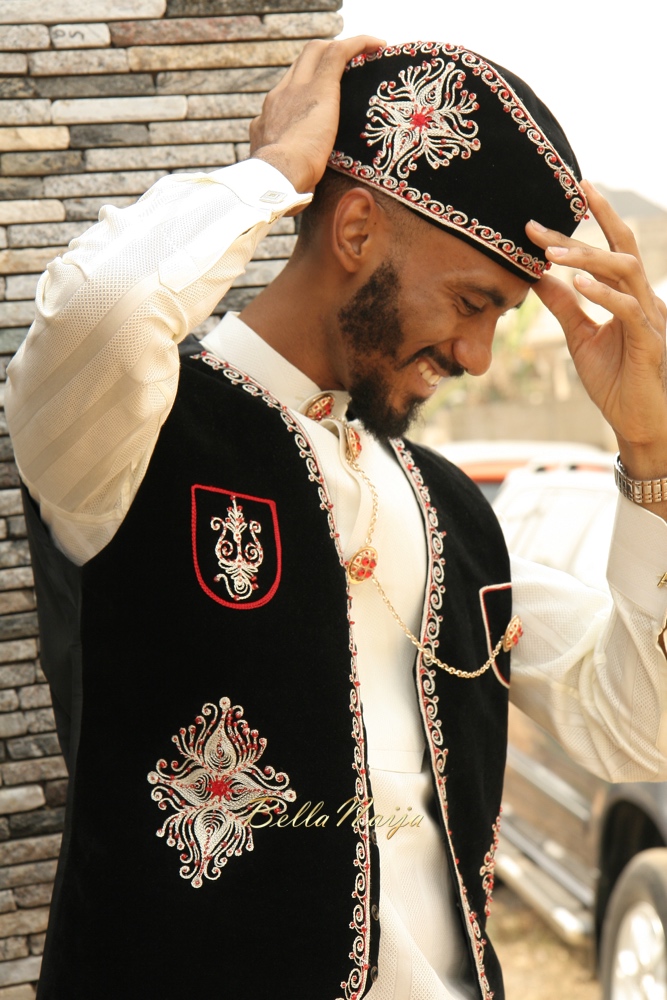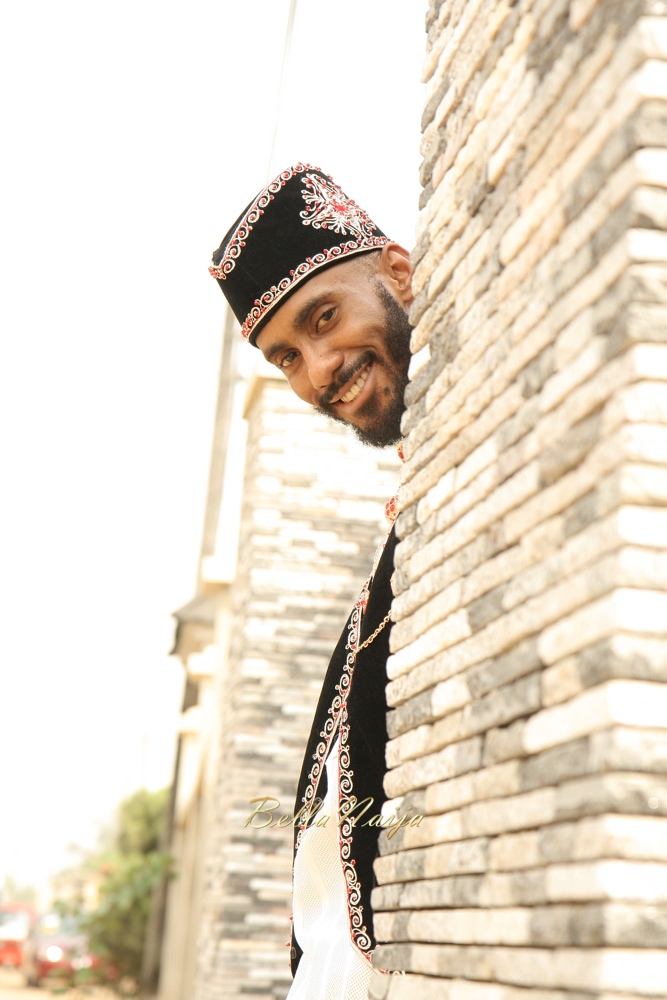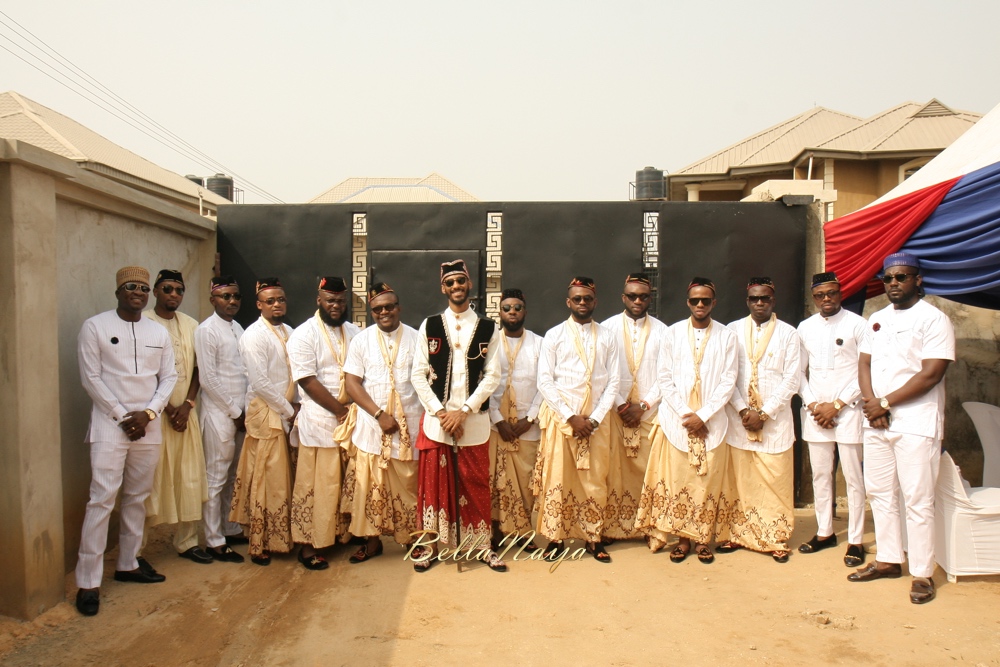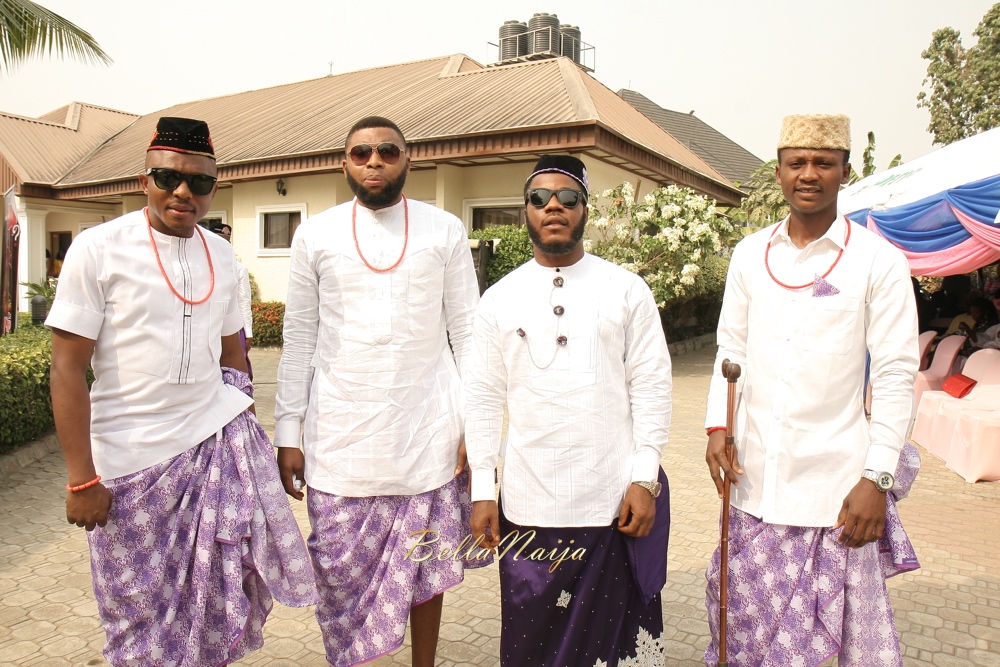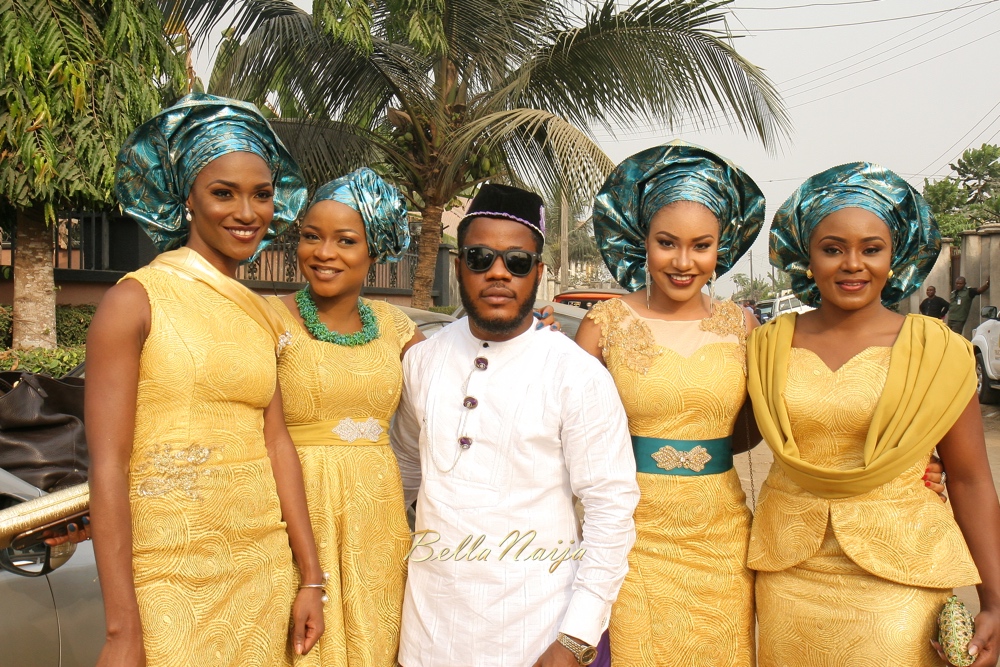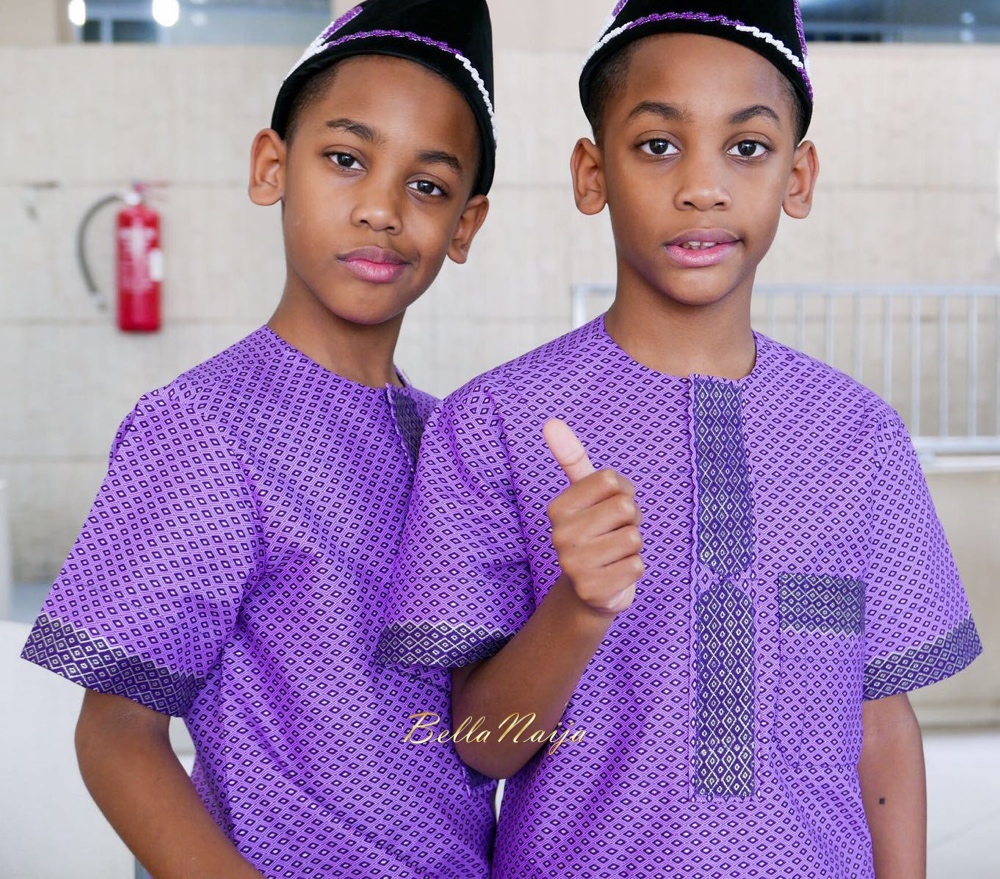 Ini (the groom): "Dancing into my bride's compound and winning the support of the crowd was amazing. I'm not much of a dancer but I believe I held my own!
A mutual highlight was definitely the prayers by both our parents. Such a great feeling to kneel before our parents and have them bless us as we go forth into this life long journey! It was the only thing which brought tears to our eyes.
I still laugh at myself for the way I teared up; but no jokes it was a very emotional moment for us."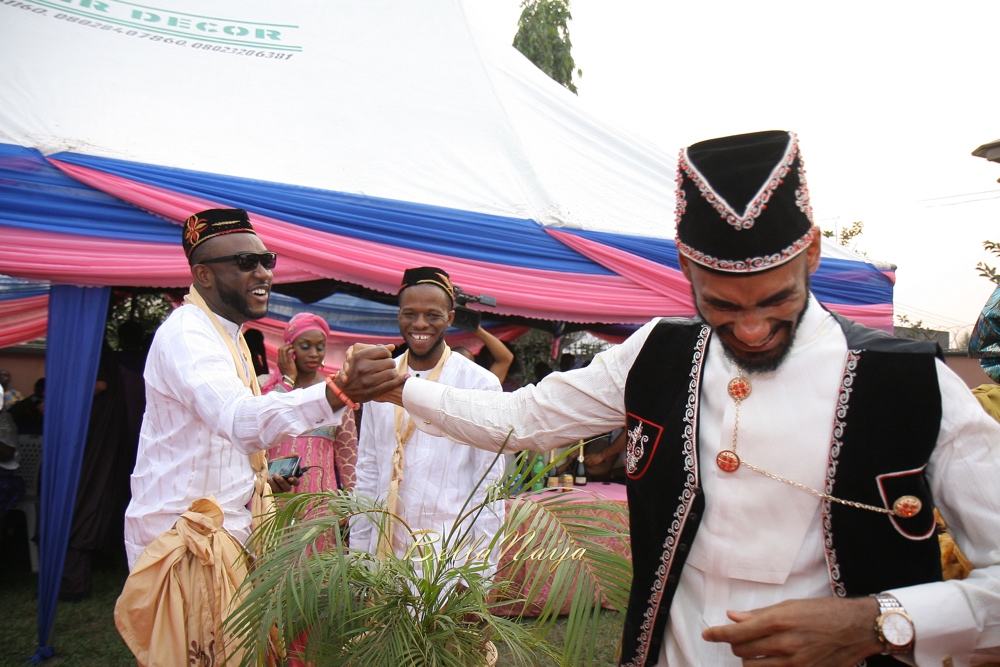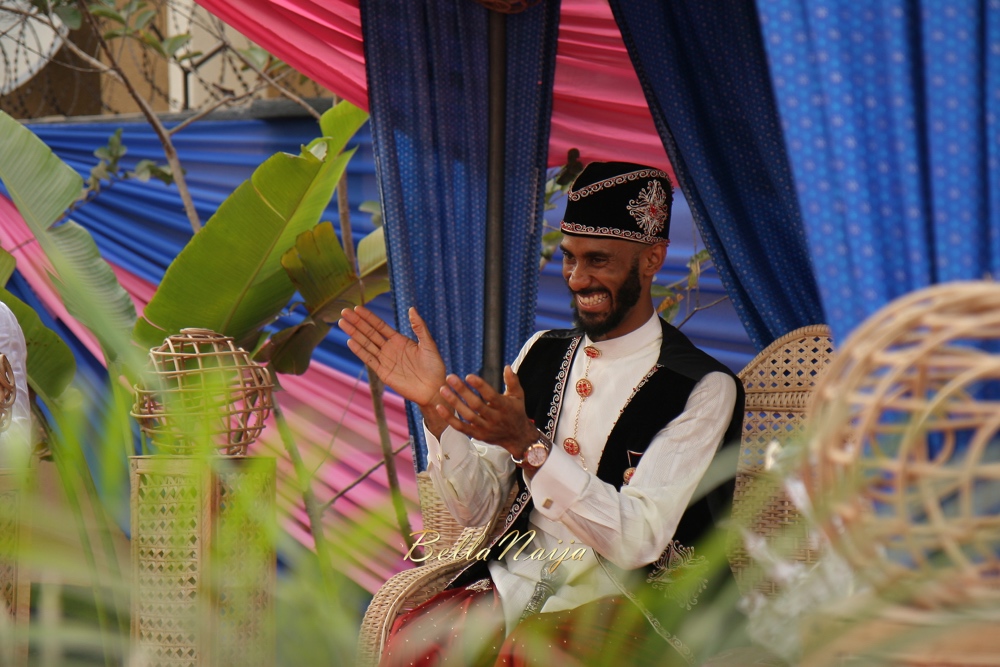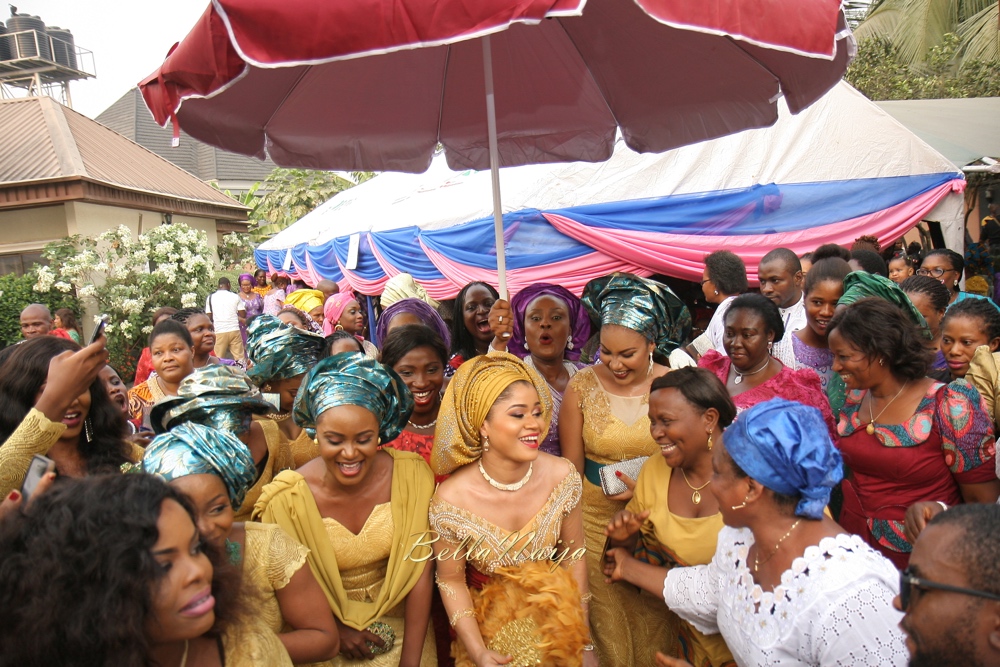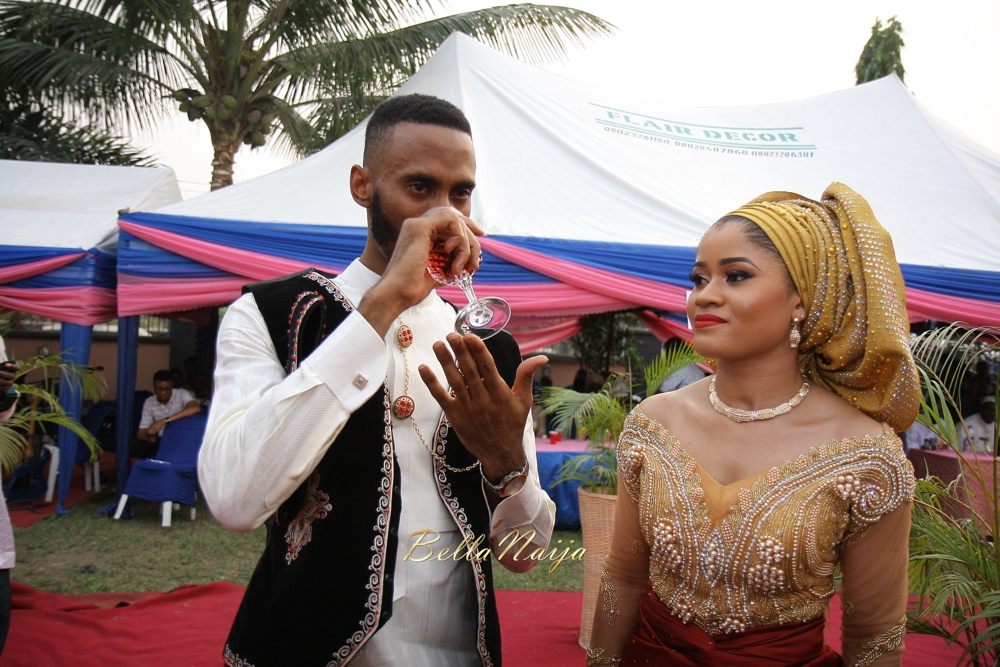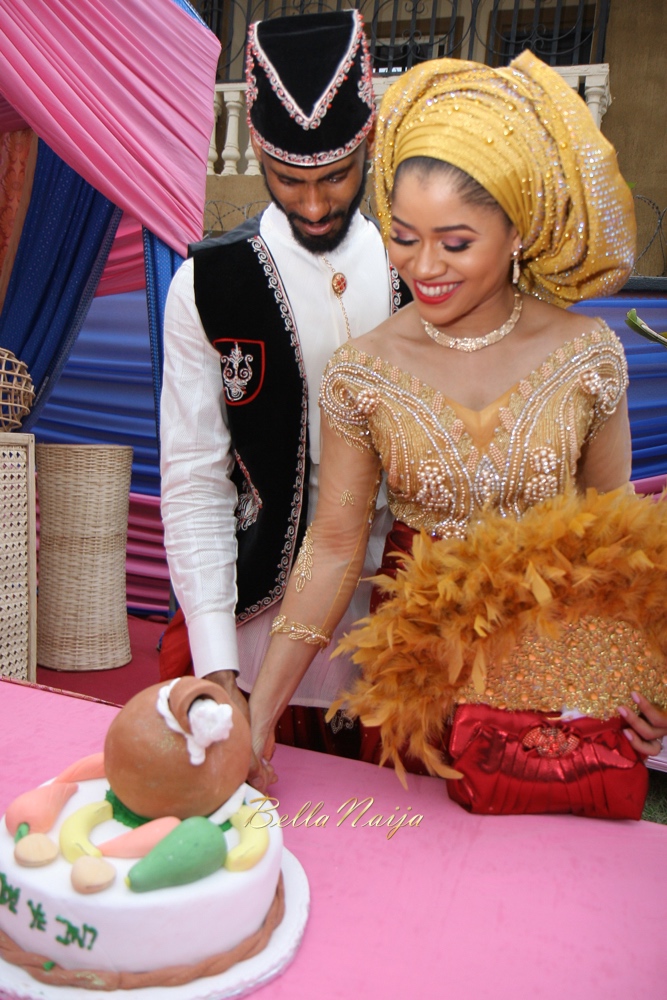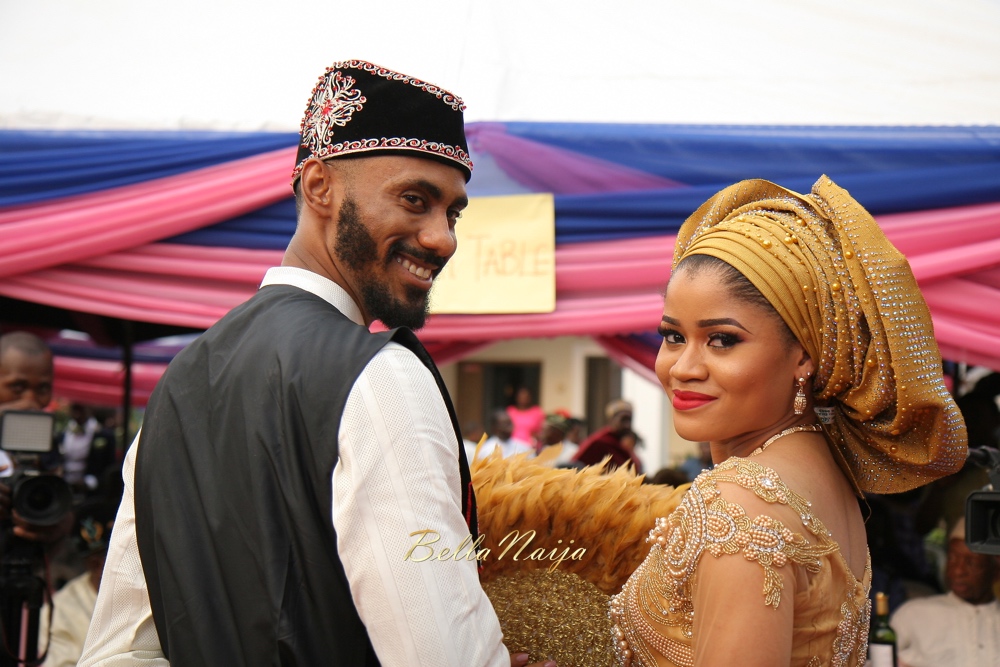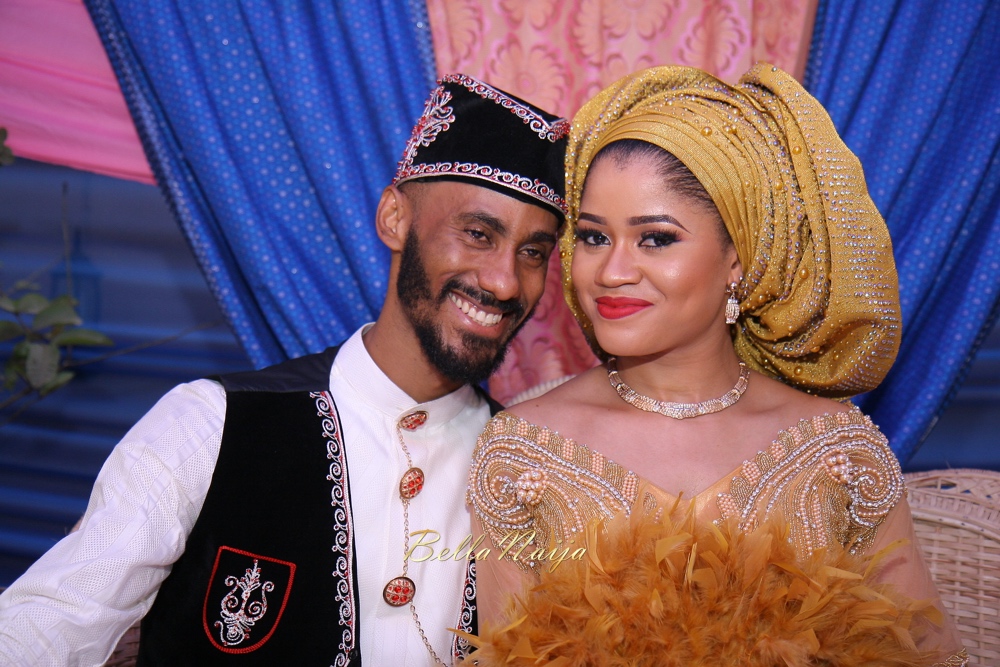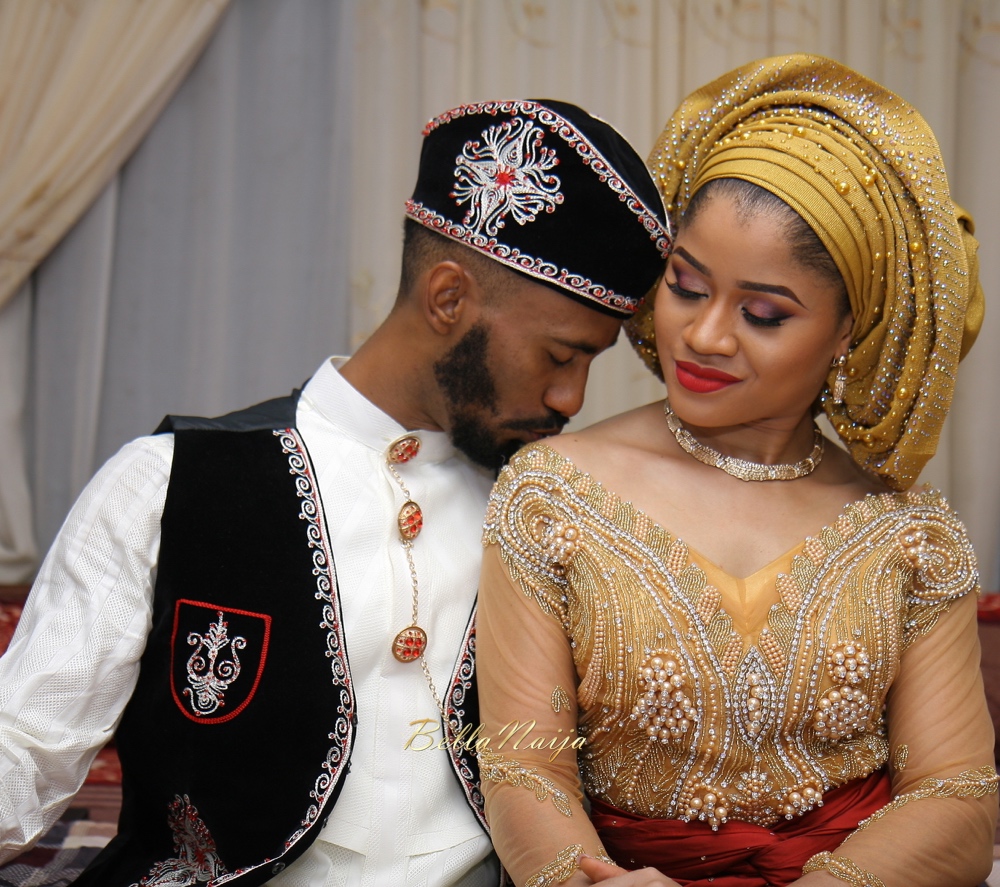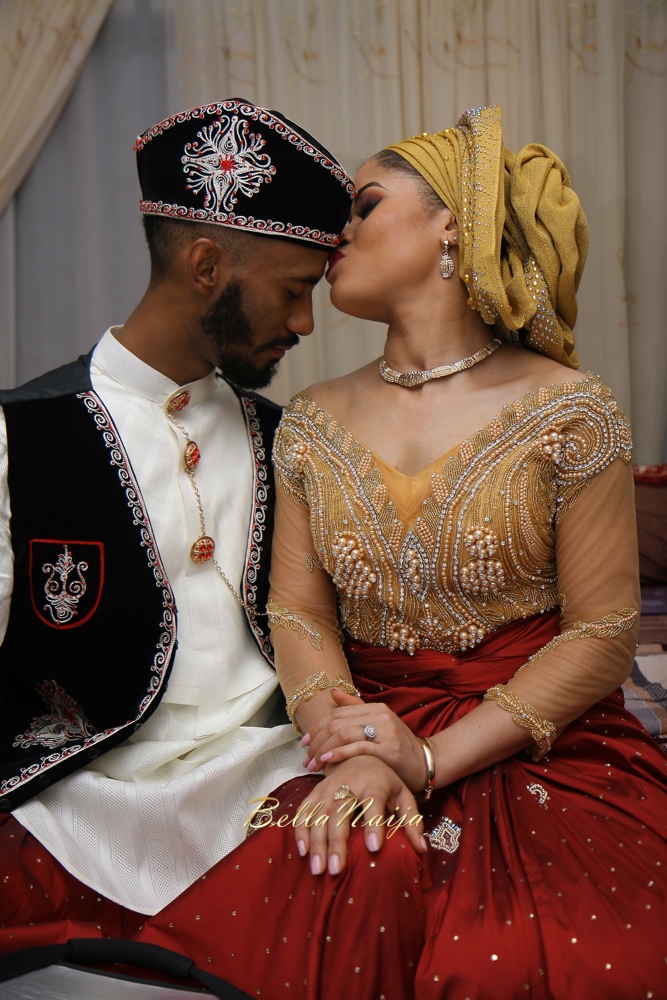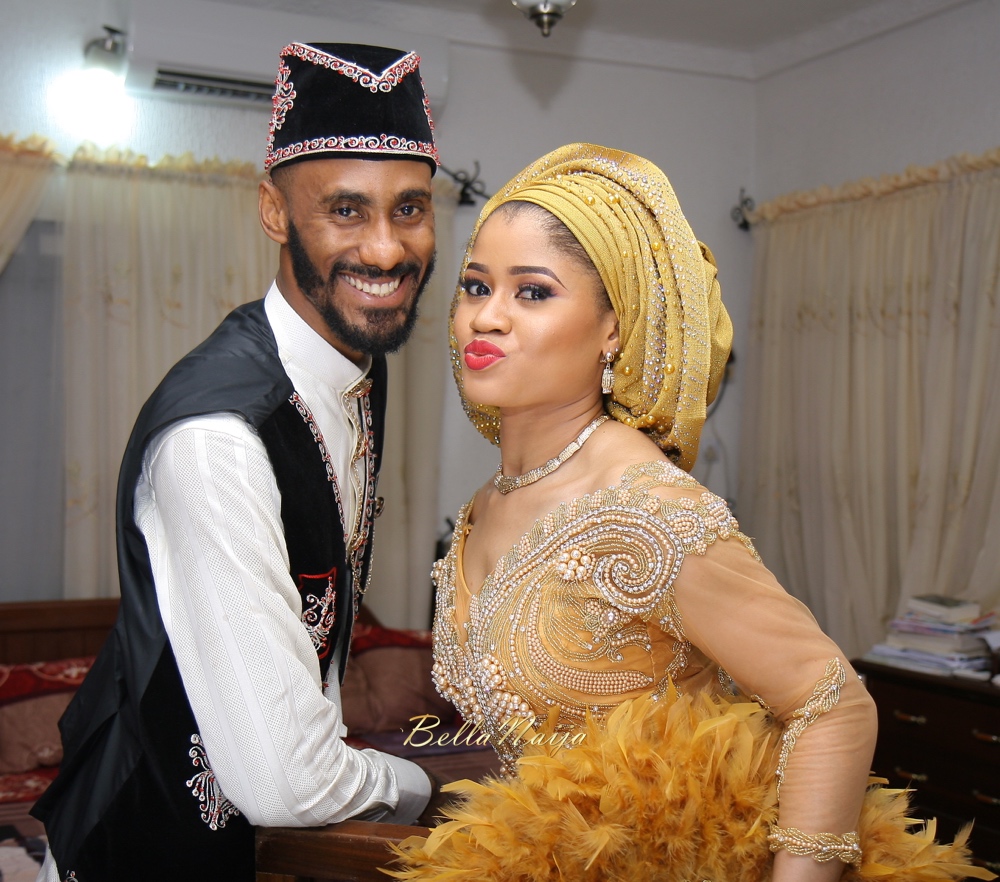 ***
Photography by: Digital Suite – @digital_suite | Lekan Aderonmu – @olalexyphotography | Obi Somto – @obisomtophoto
Wedding Info | Dates, Venues, Colours
Traditional Wedding: Febuary 4th 2016 | Bride's Compound Uyo, Akwa Ibom State | Bride and Groom: beige over burgundy, Family: white/silver over purple
White Wedding: Febuary 6th 2016 |Church Service held at Ngongesit Nkanga Secretariat, Uyo, Akwa Ibom State | A touch of purple
Wedding Attire
Wedding Dress: Jaybecks Bridal | @jbecksbridals
Reception Dress: Renee Couture |@reneecouture
Traditional Attire: Haniels Collection, Uyo
Bridal Makeup: @stephannbeauty
Head-tie/Fan: @Bimmms24
Shoes/Purse: Lucia Fabiani 
Bridesmaid Dresses: Lamanda Designs | @ememnyoh
Groom's Ceremony Suit & Groomsmen: Nuovo Vintage Clothing
Traditional Attire: Udeme Hand Crafted Shoes – 08136728733
Vendors
White wedding Decor/Flowers: Flair Decor
Traditional & White Wedding Cake: Aunty Eno – 08037756090
Traditional Wedding Decor: Flair Decor
Traditional & White Wedding Catering: Ka- Andy's Kitchen – 08080296701
Wedding Invitations: CLIMARAC Global Ltd.
DJ:  Dj Snipz | @djsnipz