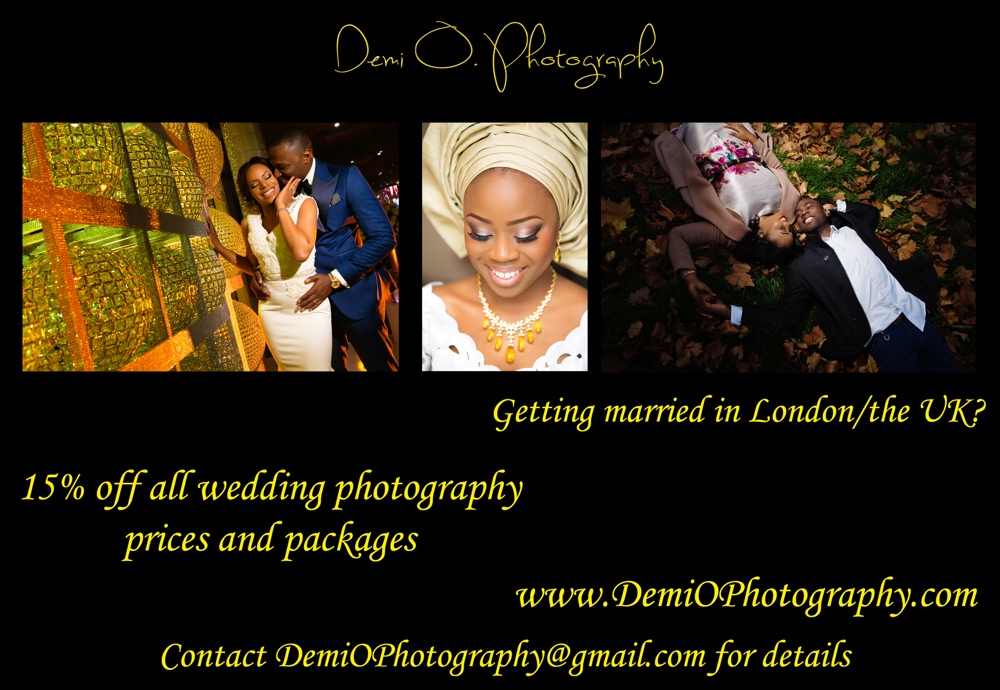 Are you getting married in the UK and want excellent wedding photography coverage for an affordable price?
London based wedding photographer, Demi O. Photography, is offering 15% off all wedding photography prices and packages for a limited time. This offer includes pre-wedding, engagement and white wedding ceremony coverage.
Offer ends April 30th.
For more information and price listing, contact [email protected] or visit www.DemiOPhotography.com
Terms and conditions apply.
_______________________________________________________________________
Sponsored Content