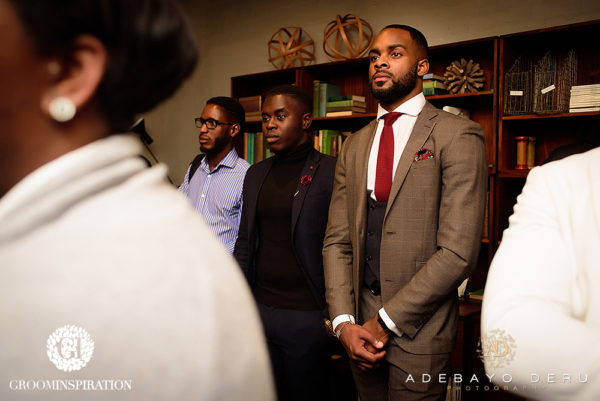 GroomInspiration is the leading enterprise dedicated to styling and wedding planning for modern grooms. It recently hosted 50 grooms-to-be at the Groom's Evening, a luxurious event held at the prestigious Hoxton Hotel in Central London.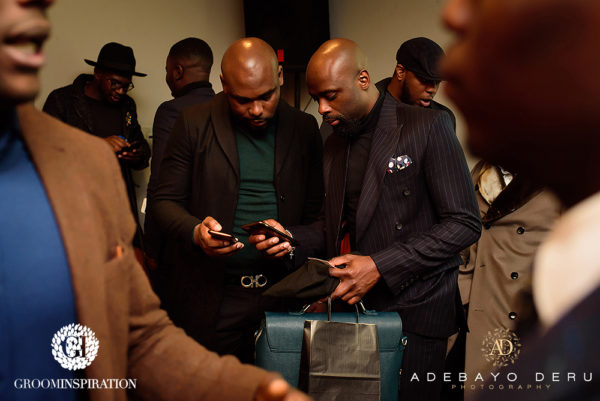 The first of its kind event created to inspire and educate the discerning groom, was born out of the need to encourage grooms to have a participatory role in wedding planning and celebrations. After all, it's the groom's day too!
Co-hosted by Wale Gates and Simply Andy, the event provided a one-stop-shop for grooms to-be who were present and seeking ideas on the various elements involved in wedding planning, from wedding bands and grooms outfits, groomsmen's gifts/outfits, wedding photography and honeymoon planning. All pre and post-wedding essentials were brought into one rather accessible space.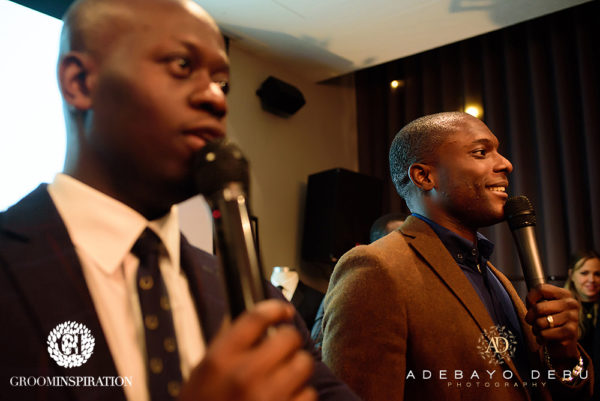 The Groom's Evening also housed some of the most trusted voices in their respective categories with the grooms-to-be having the opportunity to hear about planning a honeymoon from the renowned wedding connoisseur Kay Francis of Francis London, who specialises in bespoke event packages and concierge facilities. A panel consisting of representatives from Mark Marengo, Mark Stephens, McJonathan and Maze Couture spoke about the current trends in groom fashion and fielded questions from the grooms-to-be.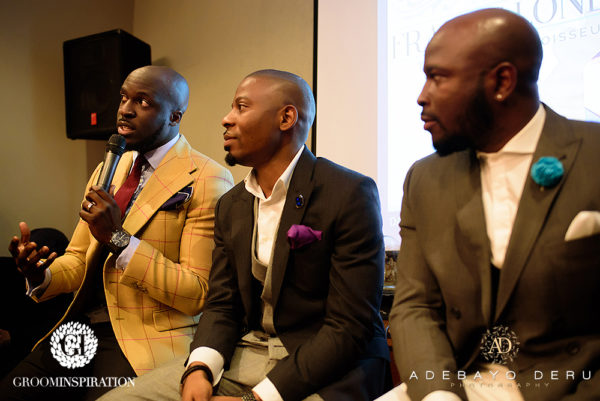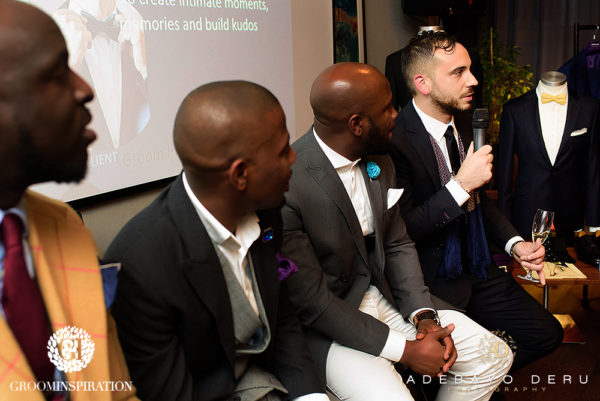 The Groom's Evening enabled our guests identify vendors that catered to their needs and also provided them with an understanding of the necessities for wedding planning. The event created a lush atmosphere for great networking opportunities between the vendors and potential grooms.
Guests in attendance also had the opportunity to win prizes such as a pre-wedding photo-shoot from Demi O Photography, a pair of bespoke wedding shoes by Lolu and also a pair of customised cufflinks from Alice Made This. All guests also received gift bags with ties and lapel flowers from the recently launched GroomInspiration groom bundle collection.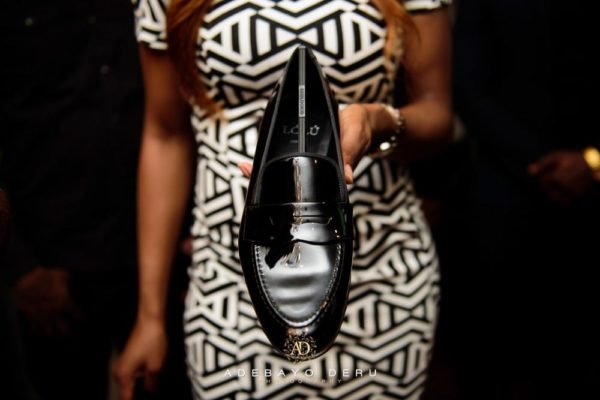 GroomInspiration has evolved from a grooms' styling platform to a hub for everything a groom needs for his big day.
Watch the video below!
Groom Inspiration – Website: www.groominspiration.com | Instagram: @groominspiration 
Photocredit: Adebayo Deru (Website: www.adebayoderu.com | Instagram: @adebayoderu)
Video by  XWMedia:  (Website: www.xwmedia.co.uk | Instagram: @xwmedia )
________________________________________________________________________________________________
Sponsored Content