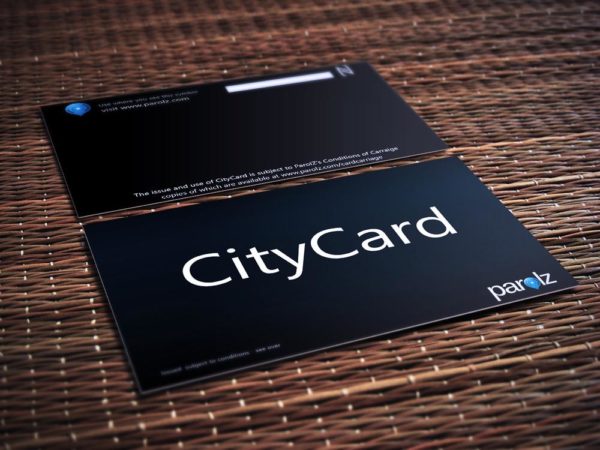 There are no needles or surgeries involved here, but if you don't already have a loyalty program for your business, then you have a lot of catching up to do.
SAJ ParolZ company, popularly known as ParolZ is changing the face of loyalty and reward programs in Nigeria by supporting Universality. It is now the first universal loyalty and rewards program of its kind in Nigeria.
Instead of having lots of loyalty cards in your wallet, the company supports universality by providing customers with a single loyalty card, the ParolZ Citycard. Customers then get to earn points and redeem rewards at any of their favorite businesses by simply presenting the card after transactions.
For businesses, the benefits are huge. Using the ParolZ Citycard loyalty program is as easy as opening a Facebook page. Along with getting co-branded Citycards, businesses get a 30 day free trial and can take advantage of its many benefits, including being able to build a database of customers, monitor points and rewards, track how often customers come into the store, and even use the Citycard data to send emails and text messages to their customer base.
"Business owners already know the importance of loyalty and reward programs, they are just more used to doing it in traditional and manual ways with tickets and punch cards; and people don't want to carry around tons of loyalty cards which all offer impossible targets to meet before getting a reward. So we focus on creating a simple and effective loyalty program for businesses. The best part is that it is always customized to suit the business' brand, which ultimately makes it fun for its customers to participate in", Ayo Akinola, Founder of ParolZ Citycard, explains.
Including popular brands like ShoMya, CookieSkin (LSWC), Pills and Tabs Pharmacy, Vane Nail Bar, The Cobbler, 411Restaurant and Cotton Suites, there are over 50 businesses already using the ParolZ Citycard and about 5 new businesses are added to the company roster every week. At a very affordable monthly subscription to ParolZ, many stores are seeing more customers than ever before, partake in their loyalty programmes. Rewards vary between merchants and the ParolZ team ensures that each business has a customized program that suits its brand and personality.
"It has always been about the customers." says Ayo Akinola. Now more than ever, in terms of Customer Loyalty and Rewards, small businesses in Nigeria have the ability to compete favorably with bigger brands, and consumers can get more value from the places they love to go. It's all about building personal relationships with customers; turning a customer into a friend.
ParolZ Citycard adds an exciting element of fun to the usual boring and impossible reward programs. It is also very easy to for businesses to get started and the company trains employees to engage customers, encouraging them to use make use of their loyalty cards.
If you're thinking about starting a loyalty and Rewards program for your business, look no further. Visit www.parolz.com.
_______________________________________________________________________
Sponsored Content