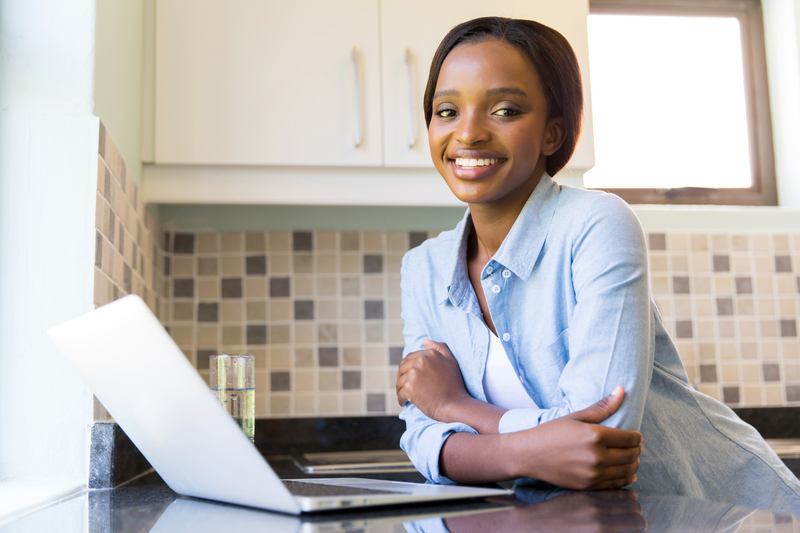 When I think BellaNaija audience, I imagine a group of ladies listening to Beyonce's pretty hurts on their headset as they surf through the internet on their Macbook.
I imagine a group of men and women listening to 'jazz' or 'country music' as they jog along Lekki-Ikoyi Bridge in the mornings.
I imagine a lady hugging a mannequin crested with 'My Imperfections & scars' first thing in the morning before having a breakfast of pure lemon smoothie.
I imagine a lady who eats half egg  and soul food for breakfast, orbit chewing gum for brunch, a slice of pizza for lunch and 4 sips of white wine for dinner.
I imagine them seated in Silverbird theatre and reading the contents of Bella Naija from the big screen. People at the front row include the likes of Toke Makinwa, OC Ukeje, Chimamanda, Banky W etc etc
I imagine them reading the features column in British accent and having their thoughts in American accent.
Bella Naija audience appear like they roll with the same class of people & I keep wondering why I forgot to add BN comment section as no 26 on my 25 places to meet a rich husband in Lagos.
For instance if the caption of a post reads "George Tinubu Fashola weds Damilola Tonto Obanikoro, the comment section takes the following formats.
"Really? No wonder I saw Fred Agbaje, the younger brother of Tinibu at Walmarts on Saturday"
"Awww…so happy for Tonto. Tonto if you are reading this say hi to Kiki, Bimbo and Eku. We should have lunch sometime"
"Coventry Class of 2012 rocks. Already getting ready for Tonto's bridal shower!!!"
(They even hate with class e.g below)
"The gigolo George finally gets hitched? Oh well!"
"I'm happy Tonto embraced her scars and accepted George proposal."
Other upper class behavior they exhibit include;
They all speak a foreign language or 5.
The ladies are advocates of TeamNatural.
They grew up in Aberdeen and they vacation at Seychelles every year.
They don't can't about watching 30-min Vlogs as data izz not a problem.
They are mostly lawyers, consultants and senior business development executives.
They are happily married or happily single.
They are passionate about making a difference in a small African community in Rwanda or Ajah.
Their favorite motivational topic is self-love.
Irrespective of their ages, they refer to their fathers as 'daddddy' or 'daddddd'
They are usually s3xually active or celibate for 20 years and counting. No in-betweens.
Examples of their most commonly used words are tacky, ugh, damn, 4c, Aberdeen, Yale, beau, my scars, spot on, go girl, yummy, yawns, whatever, seriously and BASICALLY!
Actual comments extracted from the website.
Nigerians need to wake up. We worship titles and hinder creativity. I grew up in Ekiti state. I know a lot of Harvard, MIT, Yale trained PhDs and professors who could not put a roof on their heads while my father's friend, a carpenter who specialized in office upholstery had beautiful mansions. I am sure this groom to be is university trained.
Basically, you are right in your assertion- human beings will make time for the things they feel are important. They will also make time for the things they understand are non-negotiable to the people they feel are important.
I'm sorry but do women in Nigeria not know anything about "strapless bras"? It is quite irritating to see many of them wear see through/net/chord lace with bra straps showing. Quite tacky…geez.
Samples of post titles that rakes the highest comments.
Standing tall against Acne, Vaginismus, obesity and Nigerian men. 189 comments
Isio Knows Better: Because I am a woman, and because I know I can! 142 comments.
AsoEbiBella Edition 500. 62 comments
Accepting and learning to love my birthmark scar at 26. 85 comments
Mai Atafo: I am a feminist, so? 101 comments
My super daddy: Receiving an apartment at Lekki as birthday gift. 170 comments
Learning to love myself in the UK despite a disappointing CGPA of 4.82. 121 comments
Tiwa Savage opens up about her son being able to walk at three months. 94 comments.
Overcoming Tunde. 266 comments
(Forgive my humour but I have never met a Tunde that is not promiscuous. Lol)
All the luxury details in Prince Abayomi and Toke Fregzz Wedding. 91 comments
Learning to survive while earning N500,000 peanuts. 103 comments
And then whenever you settle to read comments, a dictionary would come in handy or else you are going to finish with a headache.
Title sample of posts with little or no comments. In cases where there is only one comment, it comes from a Nigerian internet virus known as Ed Dreamz.
Popular Akwa-Ibom witch machetes husband in broad daylight. 2 comments
Duncan mighty releases chop your port harcourt money remix featuring Bracket. 3 comments
Water Tanker falls ontop Gala seller head at Abule Egba bridge. 0 comments
YABATECH students protests against school fees. 1 comment.
Ekene Dii Chukwu motors slashes bus fares by N650. 2 comments.
Darling Yaki releases new brand of synthetic wigs. 0 comments.
Third Buhari trekker finally arrives Abuja after 40 days and 40 nights. 1 comment.
The price of garri rises along with the dollar. 6 comments.
Ain't nobody got time.
LIB Commenters and SDK Commenters, see you next week!
***
This article was originally published on NaijaSingleGirl.com – it has been re-published here with the author's permission.
Follow the fun! Go to Naija Single Girl's blog for more hilarious posts.
To read her post on Linda Ikeji Blog's commenters, click here. | To read her post on SDK blog commenters, click here.
For more posts from Naija Single Girl on BellaNaija, click here.