20 year old R&B singer Kehlani attempted suicide after rumours swirled that she cheated on her boyfriend with 22 year old Canadian electronic singer PARTYNEXTDOOR signed on to Drake's OVO record label.
It all started yesterday when PARTYNEXTDOOR posted a photo of them in bed together which sparked speculation that she cheated on her basketball player boyfriend Kyrie Irving with the music star.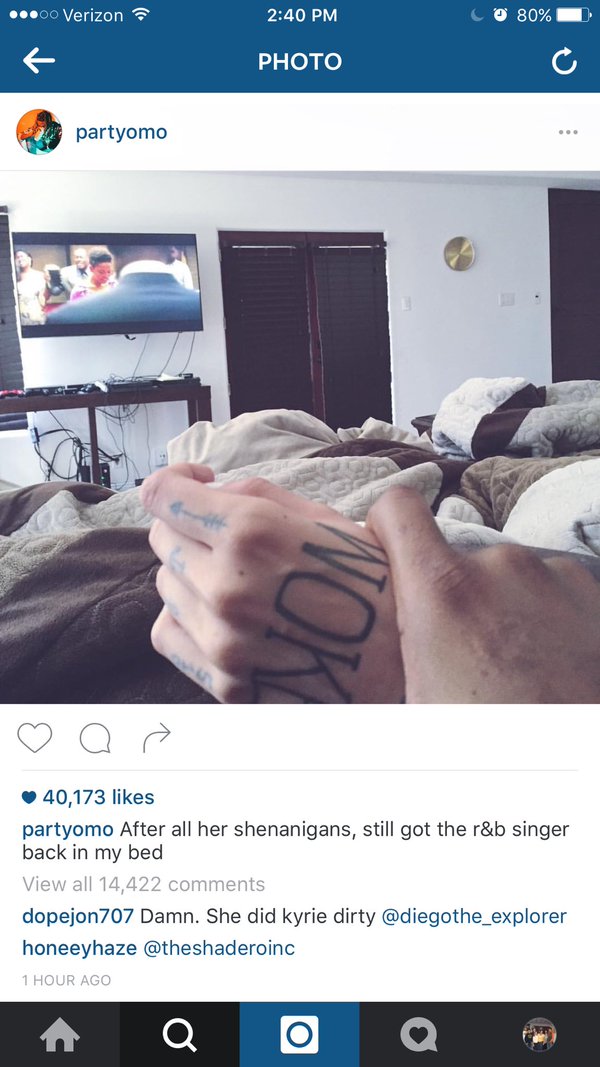 She has been placed on a psychiatric hold and hospitalized in Los Angeles since yesterday afternoon.
On her Instagram page, she posted a photo of PARTYNEXTDOOR leaning on her hospital bed, saying, "Thank you for saving my life" and explained the romantic situation, why she attempted to end her life, saying celebrities are just people too and that she wasn't trying to get attention.
She has now deleted all the photos on her Instagram page, with over 2 million followers.
Prayers up! We hope she is steadily on the path to recovery.
Photo Credit: Rahav Segev/MTV1415/Getty Images for MTV