That Moment when Bill Gates Learned How to "Dab"…
If you don't know how to "Dab", you are on a long thing.
The dance move is the new rave for the cool kids and the world's richest man, Bill Gates has caught the bug.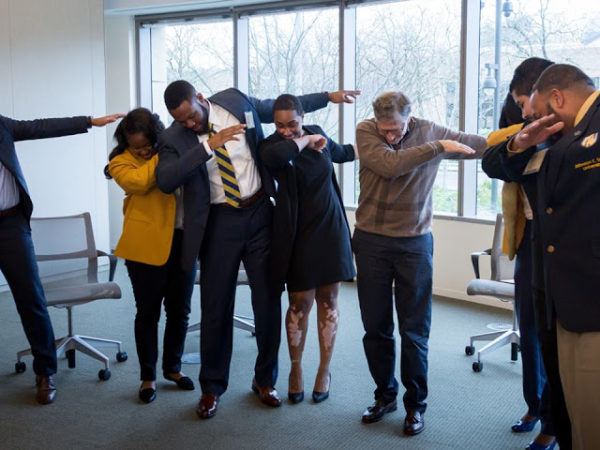 He shared a photo of himself and some students doing the popular dance move and he captioned "I learned a lot from these great students…(not all of it is school related)".