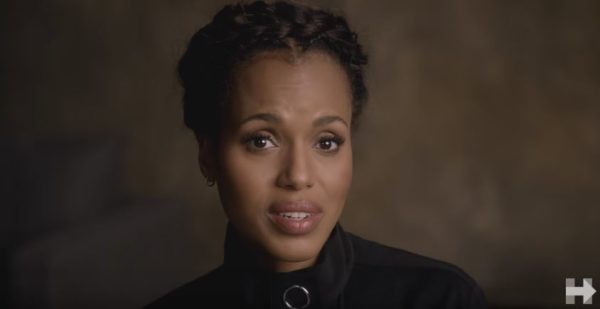 There are so many celebrities who have made it known that they stand for Hillary Clinton in her race to be America's Next President but stars of the famous ABC #TGIT shows – Scandal, Grey's Anatomy and How To Get Away With Murder – are going a step further to show their support with this video.
Kerry Washington, Viola Davis, Ellen Pompeo and series creator Shonday Rhimes star in this clip that was directed by Scandal's Tony Goldwyn.
The video voice over reads "Every day I wake up and play a brilliant, complex, overqualified, get-it-done woman, who obsessively fights for justice, who cares, who gives a voice to the voiceless, who gets knocked down and always gets back up. I make television filled with the kinds of characters I imagine we all can be. Strong but flawed, human but extraordinary. Our characters are on television but the real world… The real world has Hillary Clinton. A bonafide, rolls up her sleeves, fights for what's right, in it for you, won't back down, champion for all of us. That's why I'm with Hillary. Join us."
Watch below.