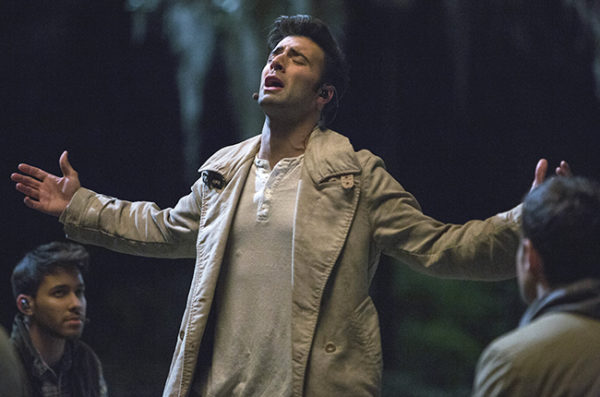 BellaNaijarians, who watched "The Passion" tonight?
We know we have a huge number of BellaNaijarians in the USA and right now, the most buzzed about TV show is "The Passion" LIVE which aired on Fox.
The special was shot at various key locations throughout New Orleans and stars Jencarlos Canela (Jesus Christ), Prince Royce (Peter), Trisha Yearwood (Mary), Chris Daughtry (Judas Iscariot) and Seal (Pontius Pilate). Tyler Perry hosted and narrated the proceedings.
Songs performed included Whitney Houston's "My Love Is Your Love," Katy Perry's "Unconditionally," Jason Mraz's "I Won't Give Up" and Creed's (yes, Creed) "With Arms Wide Open."
Click here to read the live updates from US Weekly.
We will definitely let you know if an approved version surfaces online.