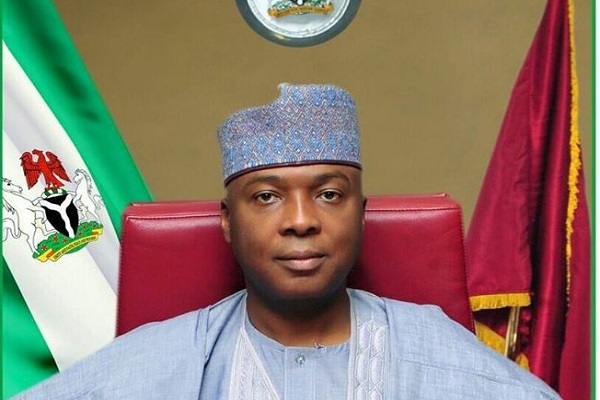 An official of the Economic and Financial Crimes Commission (EFCC) Michael Wetcast, on Wednesday told the Code of Conduct Tribunal that the sum of 180,000 dollars was lodged into Senate President Bukola Saraki's account.
Saraki is facing a 13-count charge bordering on allegations of false asset declaration and money laundering.
He had earlier pleaded not guilty to the charges.
At the resumed hearing of the case, the EFCC witness, who was led in evidence by prosecution counsel Rotimi Jacobs SAN, said the money was lodged by different individuals.
Wetcast said that Saraki himself lodged the sum of 30, 000 dollars as part of the total sum of 180, 000 dollars allegedly lodged into his account.
He said the sum of 50, 0000 dollars was also lodged into Saraki`s account on June 12, 2009 by one Garba Dare.
"My lord, on Aug. 24, 2009, the sum of 99.975 000 US dollars was lodged into Saraki's account which was later transferred to a Bureau de change company by name Bin Dahuuh.

Also, on Aug. 26, 2009, the sum of 49.969 000 dollars was lodged into the same account by TARLISE Properties and Investment Limited."
The witness also said that Saraki authorised a bank draft of N256.3million in the name of the Committee on the Implementation of the Sales of Federal Government Landed Properties.
The tribunal admitted all the documents relating to the transactions into evidence.
The Chairman of the Tribunal, Justice Umar Danladi, adjourned the case till April 18 for continuation of trial (NAN).