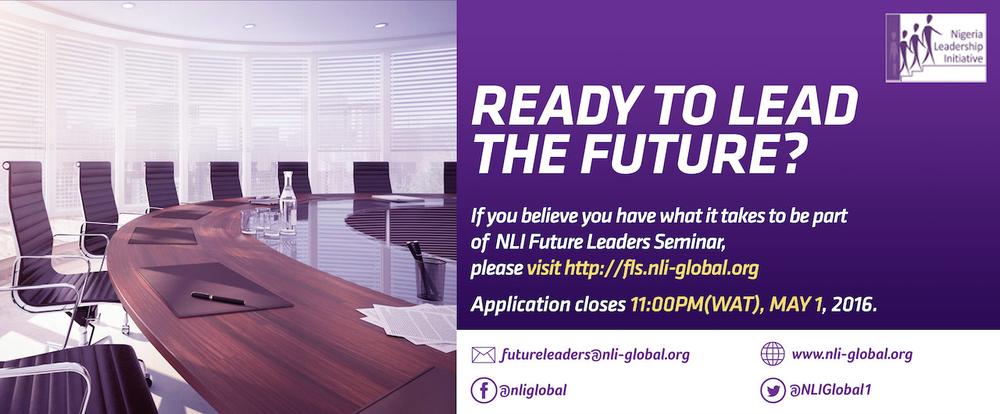 The Future Leaders Seminar (FLS) is a seminar conceived to help mobilize and groom a critical mass of emerging leaders in Nigeria and in the diaspora with outstanding leadership attributes and accomplishments. FLS is a program for emerging public and private sector as well as civil society Nigerian leaders aged (25 to 35). It is a residential seminar with intensive text based knowledge sharing.
Future Leaders Seminar (FLS) was designed to define the mission of the Nigeria Leadership Initiative (NLI) by creating a growing, global network of credible, accomplished community-spirited Nigerian leaders, committed to taking responsibility for driving positive change in Nigeria and Nigerian communities.
The seminar readings and discussion formats allow and encourage the participants to deeply reflect on themselves, the root of their values, what influences their styles of leadership and what changes (if any) need to be made in their leadership style for greater good.
The Seminar is capped by the launch of a class project by the participants. At the end, the participants are inducted as Associate Fellows of NLI and ultimately become part of the NLI network.
We seek exceptional, community spirited and outstanding young Nigerians in Nigeria and the diaspora, with leadership qualities in their respective fields of engagement.
For further inquiries please visit www.nli-global.org and http://fls.nli-global.org for the application process. The application deadline is 1st May, 11 pm (WAT), 2016.
__________________________________________________________________
This Content has been published for free as part of BellaNaija's commitment to youth, education, healthcare and community development. This is a key part of our ethos and Corporate Social Responsibility Programme.