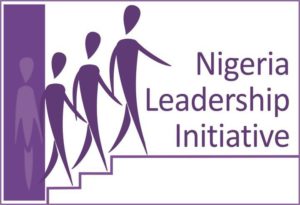 The Nigeria Leadership Initiative (NLI) calls for nominations for prospective participants to attend its May 2011 Future Leaders Seminar. The NLI, a member of the Aspen Global Leadership Network, is a platform for credible, accomplished and uniquely patriotic Nigerians to develop and express values-based leadership skills with the aim of assuming a transformative role in the continuous development of Nigeria. The NLI Future Leaders Seminar brings together a select group of Young Nigerian leaders from within Nigeria and the Diaspora for an intensive 3 day residential seminar who will be inducted as Associates of NLI on completion of the programme.
The NLI Future Leaders Seminar is thought provoking and requires commitment towards transforming Nigeria through socio-economic projects.
Selection Criteria
Prospective participants should be young Nigerians between the age range of 25 – 35 years old.
The Nominee should ideally fit a profile with the following characteristics:
1. Exceptional Quality: Nominee must have made exceptional achievements and/or be successful in their discipline or respective field (i.e. private, public, civil society, the Arts etc)
2. Future Leadership: Individual (has the potential to be or) is currently placed in a position where he/she may significantly influence the country's development
3. Community Spirited: Individual has proven evidence of carrying out community spirited projects/initiatives that have or will have the potential of benefiting Nigeria/Nigerian communities within or outside the country. The person may have spearheaded this project or have been involved as a participant or volunteer.
4. Availability: Nominee is committed to devoting time and energy to an NLI project after the Seminar.
To nominate, kindly fill in the form available at http://nli-global.org/call-for-nominations/
Submission deadline is 5PM +1 GMT, Friday 18 February 2011.