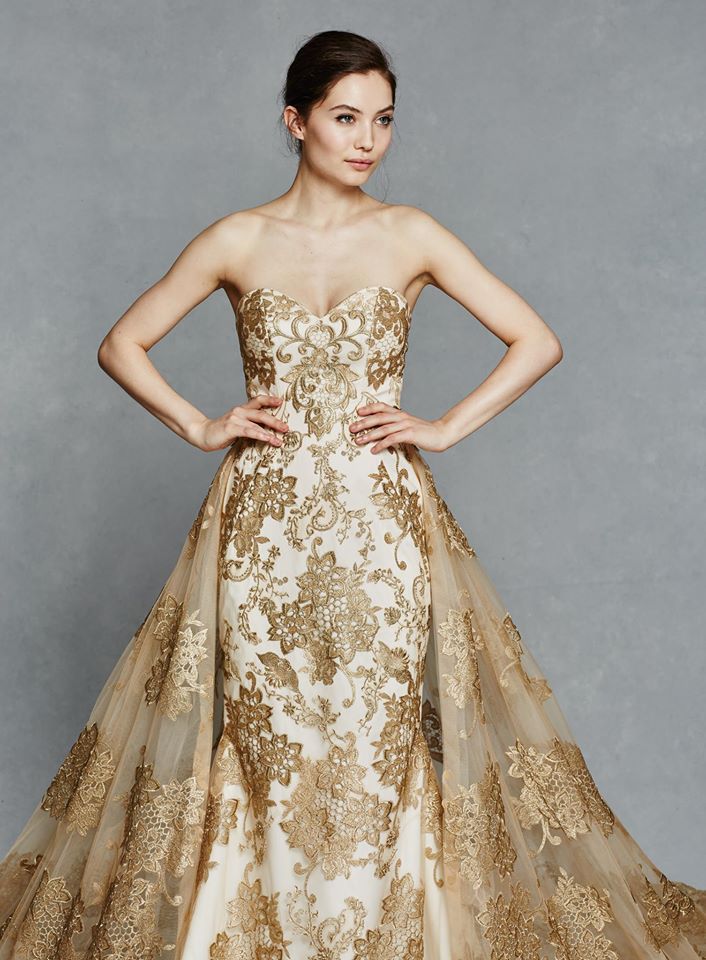 The 2017 bridal spring collection by American based designer Kelly Faetanini is simply long-train perfection.
The designer uses a magnificent touch of gold and white in three of her designs, following the most popular 2016 wedding colour scheme, she adheres to the trending long trains, skirt overlays and volumised skirts in adding a finesse to each gown.
The collection offers the finest strapless designs beginning with the 14-carat gold hand-painted feathers to Victorian inspired lace dress and ends with traditional slim-fitted mermaid silk dresses with classy open backs.
Enjoy!
Photo Credit: Kelly Faetanini