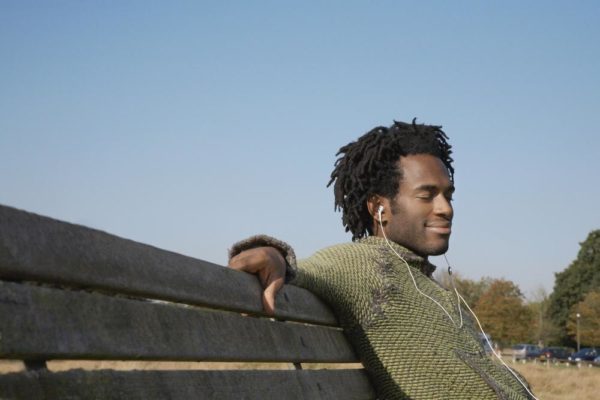 There is something about being a passenger in Lagos. Your life is very different from passengers in other states. It even starts from home. It's only in Lagos, I believe, that you wake your alarm up instead of the other way around, because you are afraid you would sleep right through the ringing.
After your morning ablutions, (where if there is no power, and you are female, you have to apply your makeup with "secondary electricity" and pray you don't look like a masquerade). Your faithful bike man is already waiting outside the gate to take you to the bus stop. On your way, you meet the evangelists, with their screeching megaphones, preaching (more screeching than preaching) the Lord's Coming or some impending doom to the world.
You arrive uneventfully at the bus stop and, thankfully, you were able to breathe today, as your bike man had remembered to take a bath before coming to pick you up. Your relief is rather short-lived as you remember, belatedly, that in your hurry, you forgot your stash of change on the table at home. Your bike man takes slight umbrage at you, as he does not have a balance for the one thousand Naira note you thrust at him. He knows you will pay him; that's not the issue; his concern is for the bad market, your lack of change portends for the day.
You walk forward a bit and it hits you. The pungent smell of urine. You know that smell. Whether you are walking through Oshodi or through Lekki Phase I gate, you know that smell. Today you are a bit early so you get to enter "sole". If you had had to wait for which bus "was going" you would have to seat and breathe into your handkerchief.
So you decide on a bus after doing the "check". This includes checking out the conductor, the driver, the other passengers and the bus itself. This is a little complicated for the uninitiated. For the conductors, a level of riff-raffness is expected; it just should not be too much. They must not be hugging their bodies, it means they slept in the cold and may still be tired and therefore cranky. They must absolutely not be smelling of any "wake up" drink (you know that which you mean).
The driver must look like he has people who care for him and who he cares about. You don't know how to explain this look, but you know it when you see it. They are usually calmer, smell of cheap pomade, a bit on the big side, less likely to use profane language, and are a bit respectful and considerate (e.g. they wait for you to actually get down from the bus when you arrive at your bus stop). They also don't have stickers, pegs, miniature teddy bears or large sizes photos of their favorite musicians all over their windscreens. If at all they do, they usually have scriptures branded directly on the bus or printed on small, just visible stickers with messages like "God's Time is the Best"; "No Weapon Formed against Me Shall Prosper", along with the attendant bible verses.
The passengers differ greatly depending on the route. If you are going towards, Oshodi, from Mile Two, they should be sellers of dried fish, people going to work and the odd seller of ewa goin; if you are going towards Abule-egba/Tollgate, they would be mostly sellers of okrika, who would come down at Super Bus Stop. If your route is Ajah Park, CMS, most of y'all are heading to work. Same goes for the Stadium to Ikeja route. Anything short of this, you become suspicious. As for the bus, you listen to the engine, no killer exhaust fumes, and the upholstery should at least be decent.
So you are on the bus. You are lucky not to seat on the conductor's seat by the door because every time he stretches his hands over your head to collect payment, you hold your breath along with a small whimper as the apocrine glands are on full gear today. Inhaling body odor at 5:43am is never a sexy way to start the day. You have sorted out your change issue as you have collected N100:00 from four people, so you pay for five. No compulsory joining or marriage for you today. You arrive at the office, calm down and set up for the day.
6:45pm and it is time to head home. You missed your ride because your boss was being a boss. You get to the gararge. This time, no sole You settle in with your bolt, era and bottle of Pepsi for the long ride home. You cautiously offer some to the passenger beside you. You do so because you remember that one time when you happened to be seating beside a man who had complained to other passengers bitterly, in Yoruba, how selfish you were for not offering him any. He thought you did not understand Yoruba. The boli turned sour in your mouth as you stared guiltily at your hands.
You are happy you bought your drink before you got on the bus today. The last time, the poor boy had to chase the bus for about 100 meters, bare foot and on the express because he went for look for change.
As you take the first bite the driver turns up paso to the fullest volume and you let out a groan. You had escaped the preachers and the drug sellers to encounter this. You can't plug your ears with any soothing symphony as no phone has been invented that can beat the loud speakers the driver has placed directly under your seat. You feel like crying. The guy beside you is seating with his legs wide open. You ask him quietly to please close his legs. He gives you the eye and ignores you. You look out of the window, a BRT zooms past with so much smoke you think it's on fire. You quickly close the window as other passengers condemn the Lagos State Government and its poor maintenance culture. You, however, remember when a woman had chased the BRT in Usain Bolt style, because she forgot her polybag: an empty ten naira polybag. It makes you chuckle.
The lady on the seat behind you has been on a long call which just ended. The man beside her is offering detailed advice in the loudest voice. Some passengers join in the advice giving. The lady is not saying anything. You think as a friend he should be more discreet. She lets out a long hiss when he comes down at his bus stop. She informs the bus that she does not know the man and has never met him before. Your fellow passengers are bemused. You are horrified.
You get home and mercifully sink in to the waiting sheets, too tired to eat dinner; having to do it all over again tomorrow. But that's when you'll realize you forgot your Guiseppe Zannoti shoes on the bus, in the little tote bag you usually carry, which took you 3 months to pay for.
Photo Credit: Dreamstime