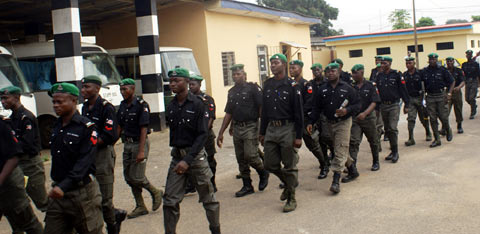 The Enugu State Police Command has commenced monthly jogging and other physical exercises for its officers and interested members of the public.
The command's spokesperson, Ebere Amaraizu, said in a statement in Enugu on Tuesday that the exercise was the command's way of promoting good health among the populace.
Tagged "Jog and Walk for Life and Agility for Effective Crime Prevention," Amaraizu said the April edition would start from the command headquarters on April 23rd at 6.30 AM.
The spokesperson said that some government functionaries, captains of industry and the media were expected to participate in the exercise.
"The exercise is also a yardstick to foster partnership and unity with members of the public. Some notable corporate bodies like the MTN and Etisalat have keyed into the programme to ensure the realisation of its aims and objectives.
Sports is also a unifying factor; you need to keep the body and soul together for greater performance through sporting exercises and events," Amaraizu said.