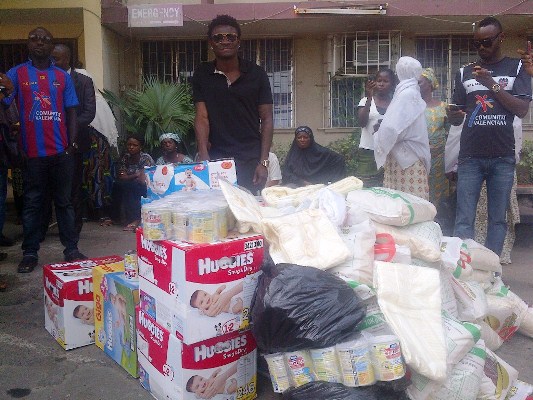 Nigeria striker Obafemi Martins popularly known as Obagoal, who currently plays for Chinese club Shanghai Greenland Shenhua paid a courtesy visit to Heritage Orphanage Home in Lagos and SOS Village Motherless Home in Isolo to give donations and gifts to kids through his foundation.
The former Inter Milan and Seattle Sounders star who launched his foundation in 2013 said "Its time to help the poor in Africa through Obafemi Martins Aid Foundation." He continues, "Since I moved to Europe about 14 years ago, I have always helped my friends and family and even people on the streets, but now I wish to do even more. Nigerians deserve to live a better life, but the government alone cannot do everything. It is left for organisations and individuals who are in a position to also help those in need".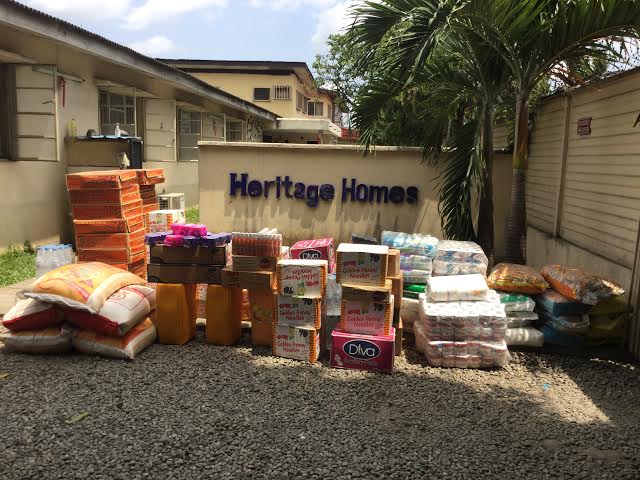 Obafemi Martins who left Seattle Sounders to join Shanghai Shenhua in Chinese Super League, debuted for his Chinese side on the opening day of the Chinese Super League were they held to a 1-1 draw at home by Yanbian Funde F.C.