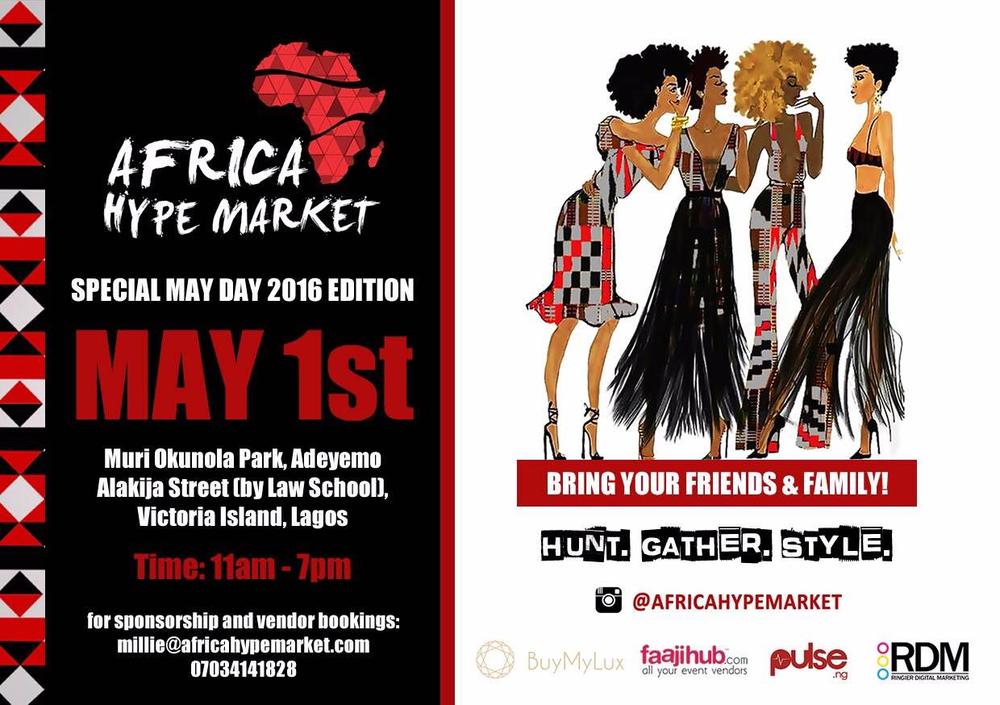 Africa Hype Market is back on the 1st of May 2016 at Muri Okunola Park, Victoria Island, Lagos. Don't miss out on the amazing deals, discounts and surprises coming up on the day. You can expect to see 50+ amazing vendors including BuyMyLux, Oriki Spa, Cold Stone Creamery, Lotus at Pattaya, Nubian Roots, The Love Box Company, Sandritou Accessories, FrollyPops, Lizzie's Closet, Polygon Sports and many more!
Make sure you participate in our #AHMInstaFamousContest by taking a picture in front of our backdrop banner, post on your IG with the hashtags #AfricaHypeMarket, #LotusAtPattaya, and #AHMInstaFamousContest and get as many likes as you can!
The Most InstaFamous person with the highest number of likes will win a Romantic dinner for 2 with free cocktails @LotusatPattaya 30, Adeola Hopewell, Victoria Island, Lagos.
It's not too late to be a part of Africa Hype Market. We are still open to bookings/sponsorship and offering all vendors a very special discount!
Call: 07034141828
Instagram: @AfricaHypeMarket
————————————————————————————————————————
Sponsored Content