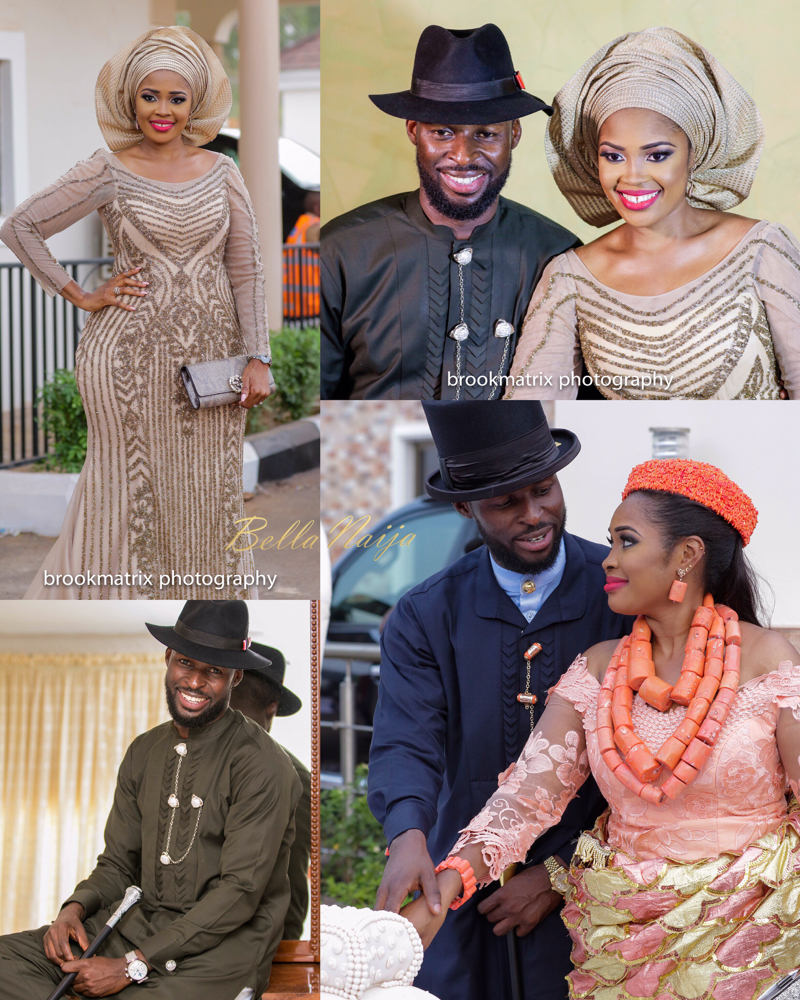 Mami and Boma are the perfect pair.
The bride Mami is Idoma from Benue state, and she is a perfect 'pear' – her shape is divine! The dapper groom Boma is Kalabari, from Abonema in Rivers state. The bride had SIX outfit changes at the traditional ceremony, to reflect their rich cultural heritage.
For their white wedding, the bride wore a custom Pnina Tornai dress from the world-famous Kleinfeld store in New York.
Their wedding was beautiful – inspired by doves, and full of crystals, Mami shed a tear during the father-daughter dance, before he put her in care of her husband.
Here's their beautiful wedding, as captured by Brookmatrix Photography.
***
Photography: Brookmatrix Photography – @jonahajigo | Assisted by Big Willz Photography – @bigwillzphotography
Wedding Info | Dates, Venues
Traditional Wedding: 2 April 2016 | Bride's Family Home in Otukpo, Benue State
White Wedding: 9 April 2016 | Church: National Ecumenical Centre, Abuja | Reception: International Conference Centre (ICC)
***
Wedding Attire
Traditional Wedding Makeup: Rita | @ritzanders
White Wedding Makeup: Oshewa Beauty | @oshewabeauty
White wedding dress: Pnina Tornai | @pninatornai
Bridesmaid Dresses: Youdiii | @youdiii
Groomsmen Suits: Tiva Bespoke | @tiva_bespoke
Bride's Bouquet: Lilly's Concept | @lillysconcept
Aso Oke: Bimmms Alaso-Oke | @bimmms24
Fabrics: The Fabric Room | @thefabricroomng
Vendors
Wedding Planner: Goldenartery Event | @goldenarteryevents
Traditional wedding decor: Event Embassy
White wedding decor: Intimacy Eventz | @intimacyeventz
Cake: Sandos Bakeshop | @sandosbakeshop