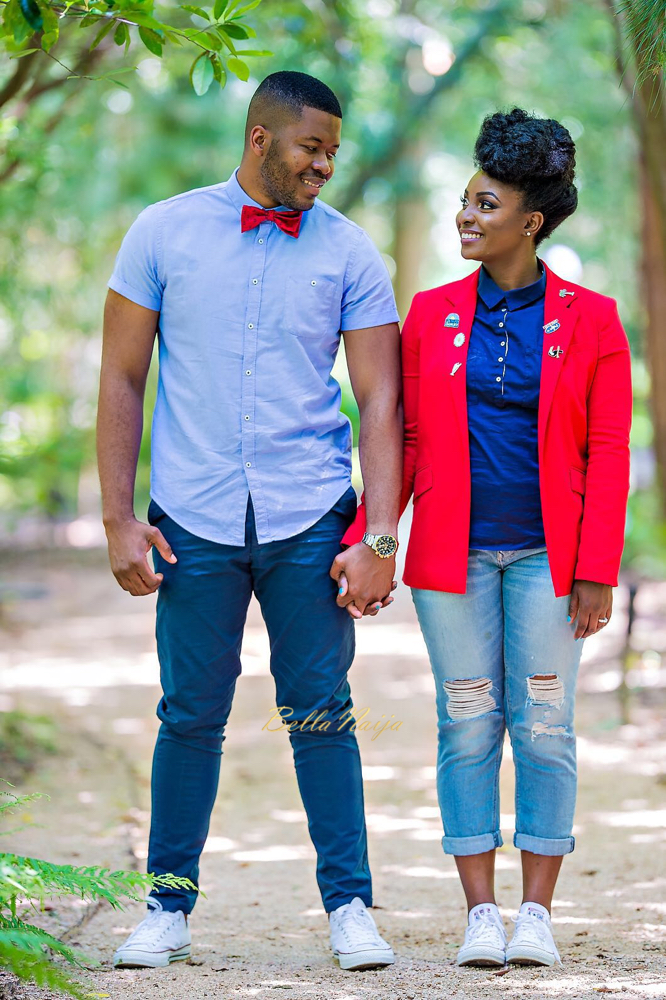 Sandra and Chijioke met at his sister's wedding, and now they are getting married. In the bride's beautiful words,
Who would have ever thought that our story would come this far? A man that I first laid eyes on as he walked his sister down the aisle, would be the same man that I would meet at the end of the aisle…
Their wedding will be planned by A Conceal Affair, while their photos were taken by Omojesu S67 Photography and Nyechi of The ProGuest.
Here's their heartwarming love story –
How We Met
from the Bride
If we knew the exact day and the exact time that we would meet the love of our lives it would diminish the true emotion of the moment. Feelings of joy, uncertainty, and surprise would be compromised. It is these feelings that truly captured the essence of the moment I met Chijioke. I first saw him on July 12th, 2014 at his sister's wedding in San Antonio. As he walked his sister down the aisle, my first thoughts were "He is handsome, but with a big head. Lol." Our first face-to-face encounter was a typical one . As I walked out of the church he opened the door for me. He asked if I was going to the wedding reception, and jokingly I responded "ummm I don't think I drove two and the half hours not to enjoy the rest of the celebration."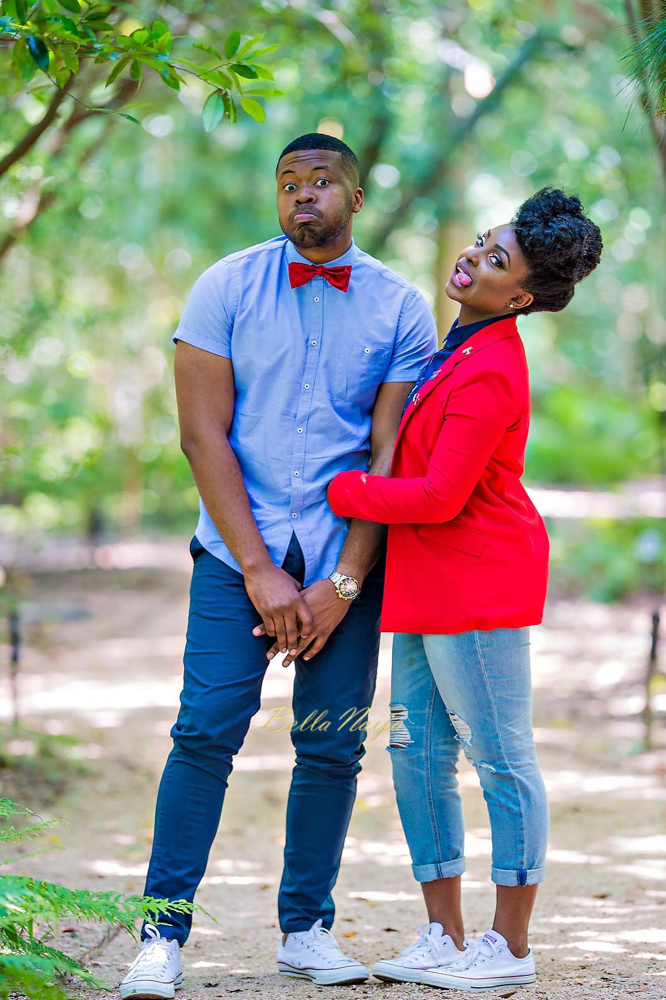 He laughed and replied, "well I guess I will be seeing you at the reception."
Later on that evening Chijioke's words came to fruition as we met again at the reception. As he approached me, my body went into fight mode. My palms started sweating and honestly I was quite fearful but of course I kept my cool. He soon sparked a conversation. Unbeknown to him my father was standing right next to me. At that moment I thought to myself, "This guy is brave and I love his confidence!" Throughout the reception I could see Chijioke walking up and down trying to get my attention.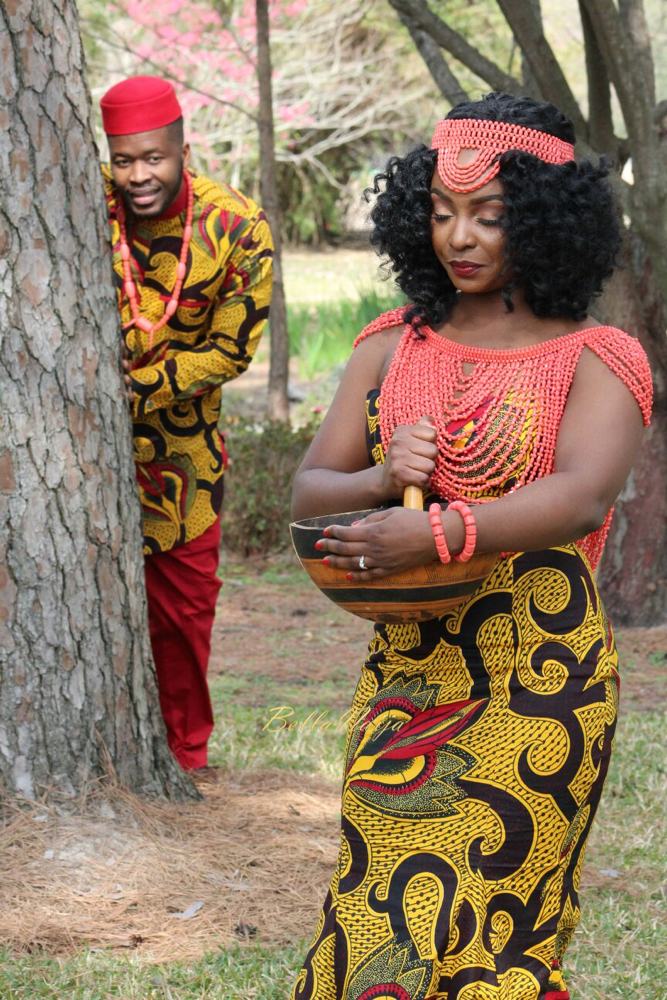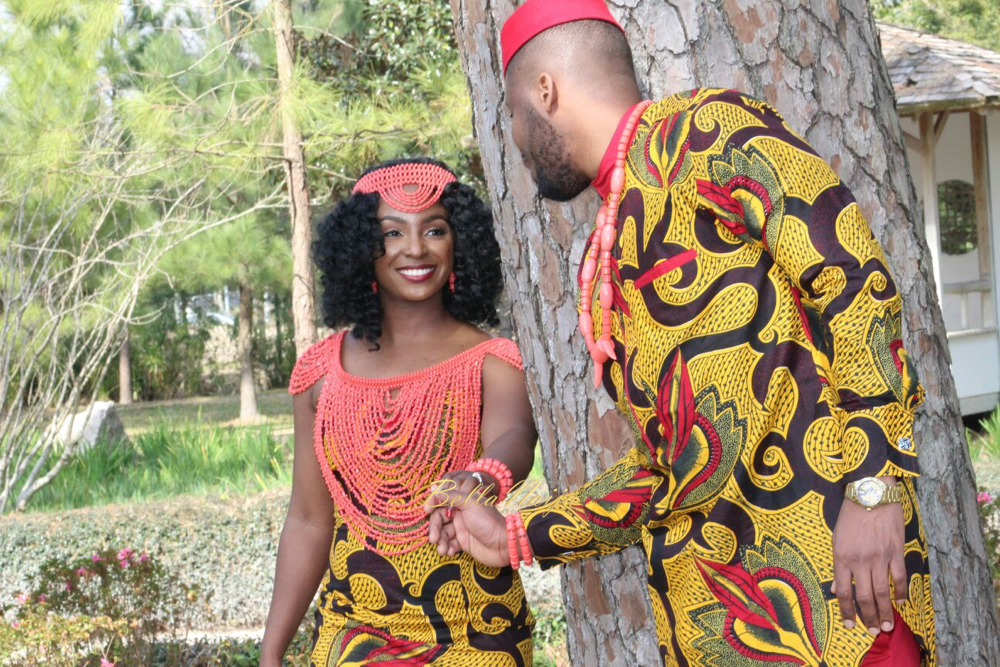 My sister, Stacy, and I stepped outside to take pictures of the beautiful scenery and sure enough I ran into Chijioke again. I soon took it upon myself to secretly take a picture of him and send to my friends to let them know what had transpired during the afternoon. I had met a guy who had the guts to come and talk to me while my dad was standing beside me. My covert efforts were interrupted when he approached me and asked me whether or not I had any plans for the night. I replied "no". He said that he and a group of his friends were going out and I was invited if I was interested. As I unlocked my phone to exchange numbers, his picture popped up on my phone. Chijioke jokingly asked if I was stalking him. I quickly told him not to flatter himself. Needless to say this encounter was the beginning of something wonderful.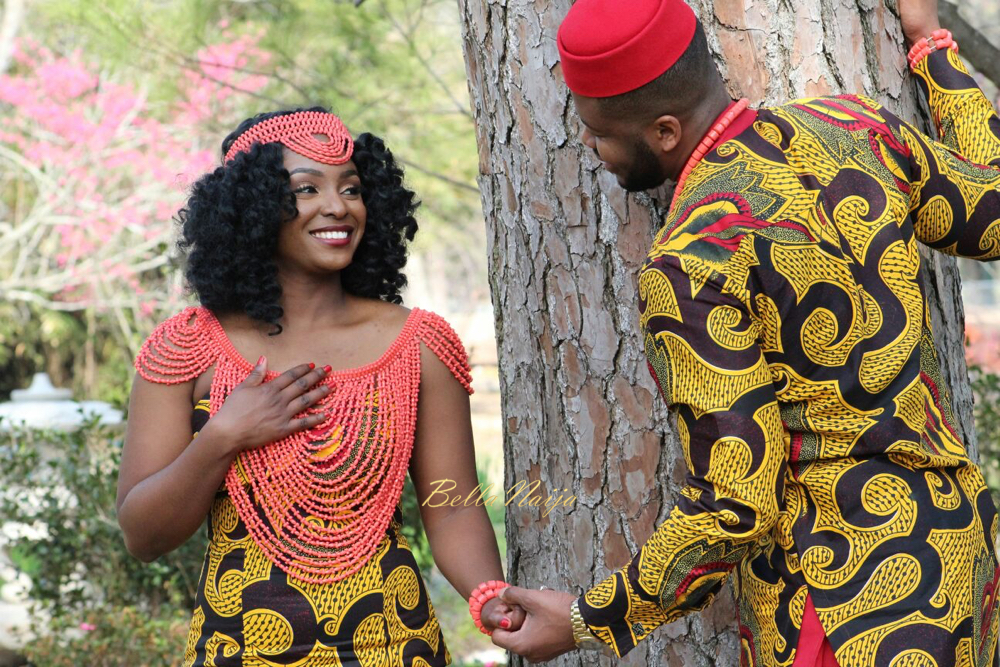 Through continuous conversation I found that he and I had a genuine connection. Despite our hardships our affection for one another was undeniable. This was an affection that equipped us with patience and emotional persistence. The connection we had turned out to be love. A love that I was unsure about how to accept it, how to define it, and how to profess it. Luckily Chijioke did and he said it with confidence. It was at that moment I had peace and security. I truly believe it has only been God who has brought us to this point. I thank God for allowing me to go through all the heartaches because I would have never met my other half, my jollof rice, my sweet potato. All glory be to God. Who would have ever thought that our story would come this far. A man that I first laid eyes on as he walked his sister down the aisle, would be the same man that I would meet at the end of the aisle.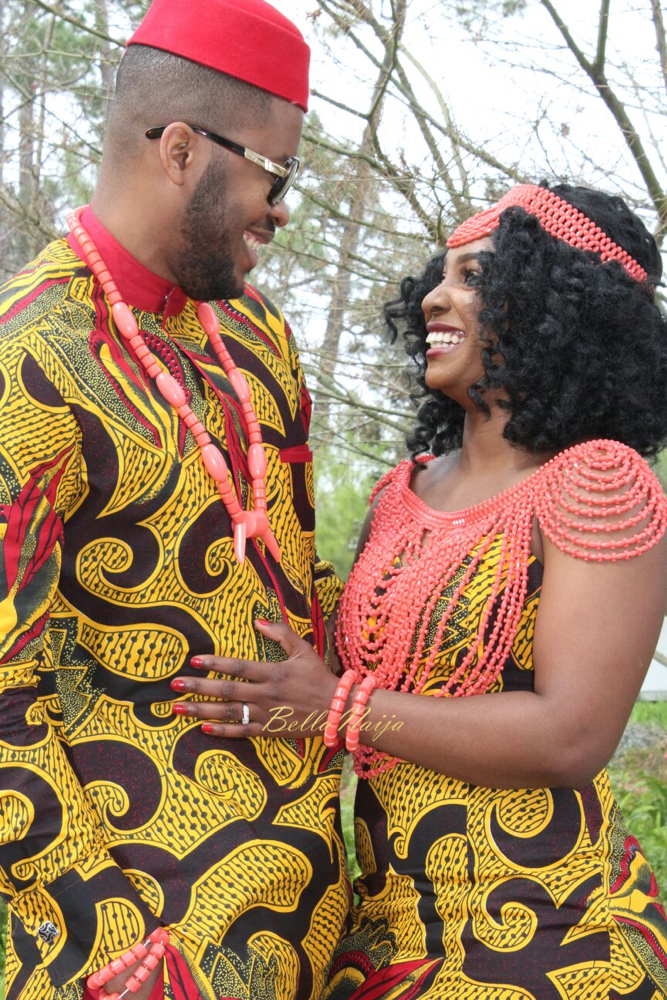 from the Groom
"He who finds a wife finds what is good and receives favor from the Lord." – Proverbs 18:22
July 12th, 2014 was a day of true significance, a day that symbolized matrimony for not only my sister but for myself as well. In the absence of my late father I took on the role of walking my youngest sister down the aisle. The feelings of anxiety where overwhelming, but as I looked into the crowd I soon found a source of distraction. It was the first time I laid eyes on Sandra. My feelings of anxiety where replaced by curiosity and intrigue, and accompanied by a sense of determination to find out who this girl was.
Right after the wedding I knew I had to talk to her. When I noticed her walking outside I wasted no time taking advantage to get her attention and ask whether or not she was going to the reception. When she said yes, my mind was at ease. Although my ultimate goal was to get her number I knew that I would have another chance.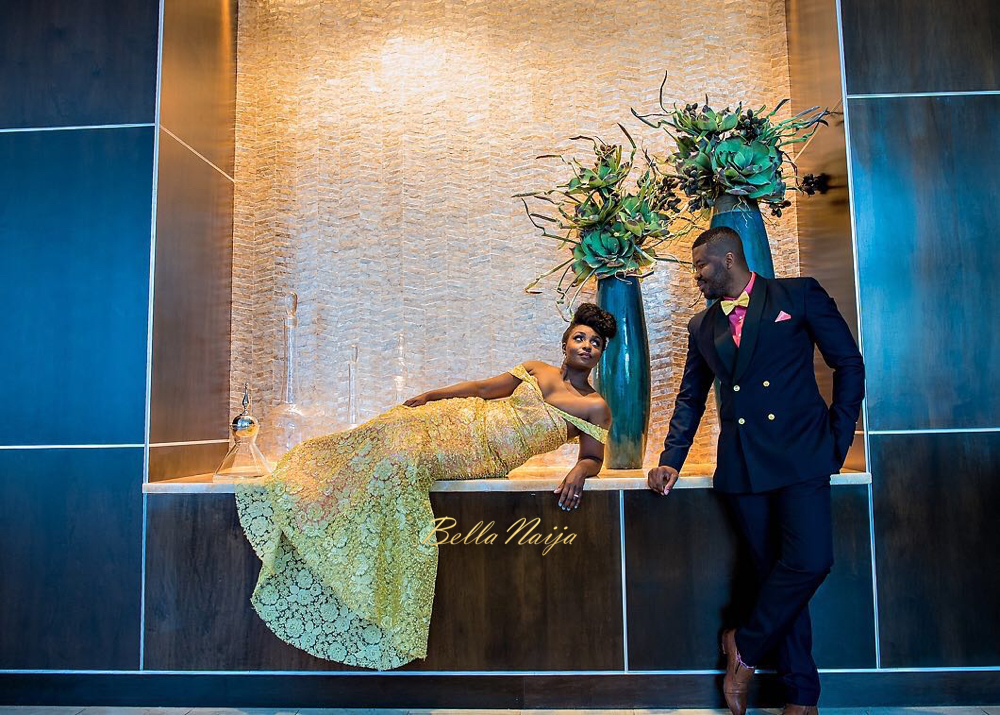 Even though my duties at the reception were overwhelming, I couldn't take my eyes off Sandra. Sandra had my attention from the moment I met her that I even started to behave out of my element. I tracked who she interacted with and became worried when a guy sparked a conversation with her. For almost an hour they stood outside and each time I passed by she was smiling and looked like she was enjoying the conversation between them. Honestly I felt like sending that guy home. I wondered "Out of all the women here why this one? Can't you find someone else to talk to if not Sandra?". That was when I knew I had to step up my game . Later that evening, I was able to approach Sandra, and extended an invitation for her to join me and my friends for some festivities after the reception was over.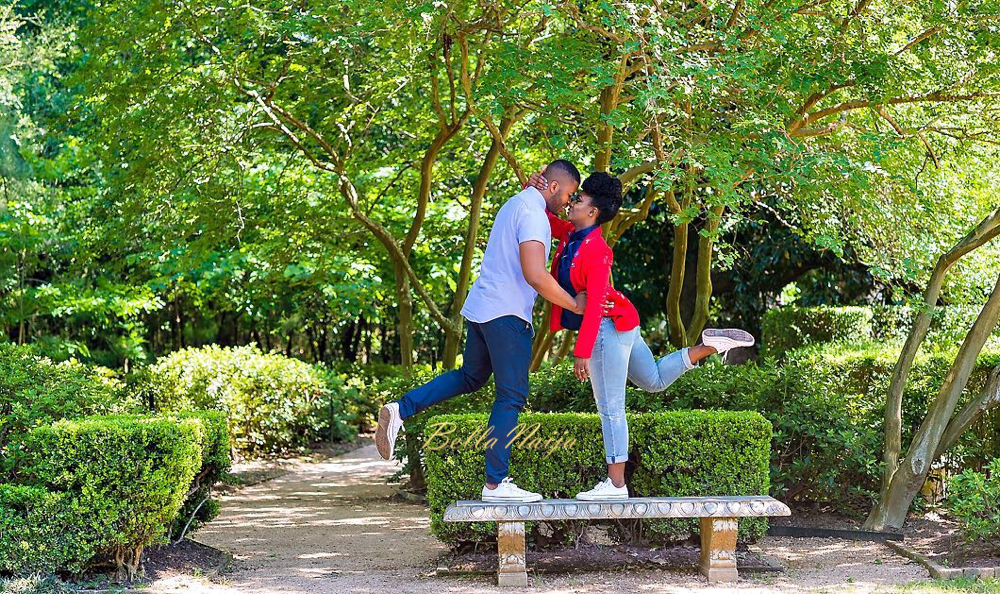 From that moment on it seemed like our relationship fell into place naturally. Although Sandra wasn't the easiest person to understand I did know that she was worth the time it took to figure her out. In time I came to understand that Sandra was special and that I wanted to make sure she knew that not only by my words but by my actions.
The Proposal
from the Groom
When I went to look for an engagement ring I had no sense of direction. It was hard for me to answer the simplest questions. I didn't know her ring size or what type of ring she liked. I was so clueless that the jeweler asked me if I was sure I wanted to be engaged to this girl. I told him I wasn't sure but I knew for certain that Sandra meant the world to me and I couldn't see myself without her by my side. At that moment the ring size and type seemed so insignificant in realizing that Sandra was indeed the one for me.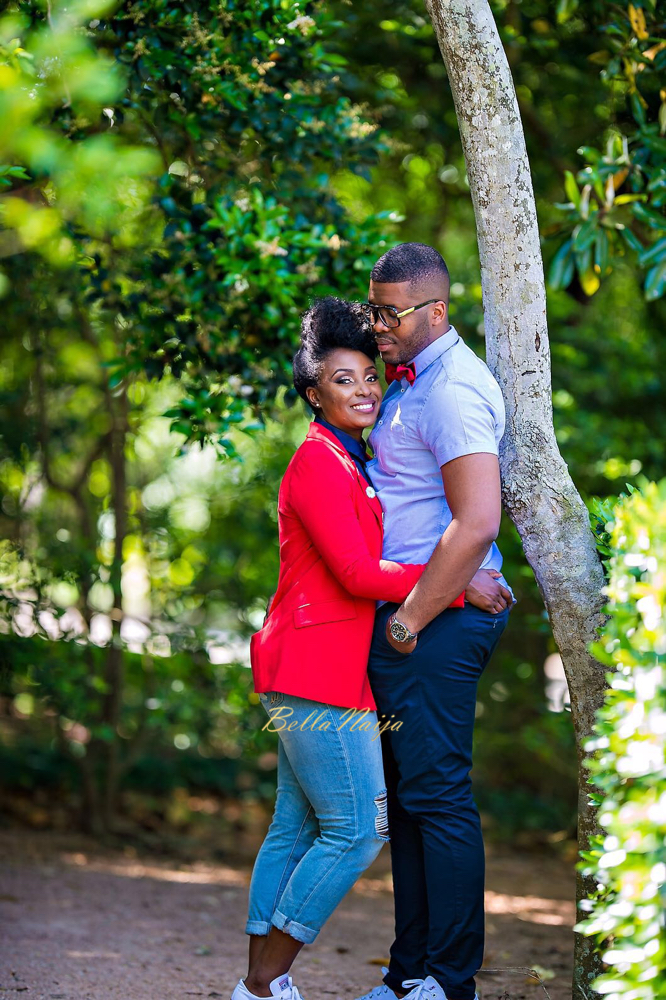 From the time I got up that morning on the day that we were to leave for Puerto Rico I was so distracted. Sandra could sense my unease but I'm sure she did not know why. Even when they made a mistake with our seating arrangements she didn't bother because she thought I needed some time to get myself together. Little did she know how heavy the ring I had in my pocket weighed on me. I couldn't get enough courage to do it until I asked for help from a flight attendant who gave me two shots of vodka 😀
Standing with a microphone at the back of the plane, now full of confidence, I saw my Angel walking down to me. I lost all the words I had rehearsed a million times. I was speechless so I went on my knees with the ring in hand and told everyone how much she means to me and how nothing can make me more happier in life than to spend the rest of my life with her. This moment forever changed both of our lives. I thank God for favoring me with Sandra and can't wait to spend the rest of my life with her.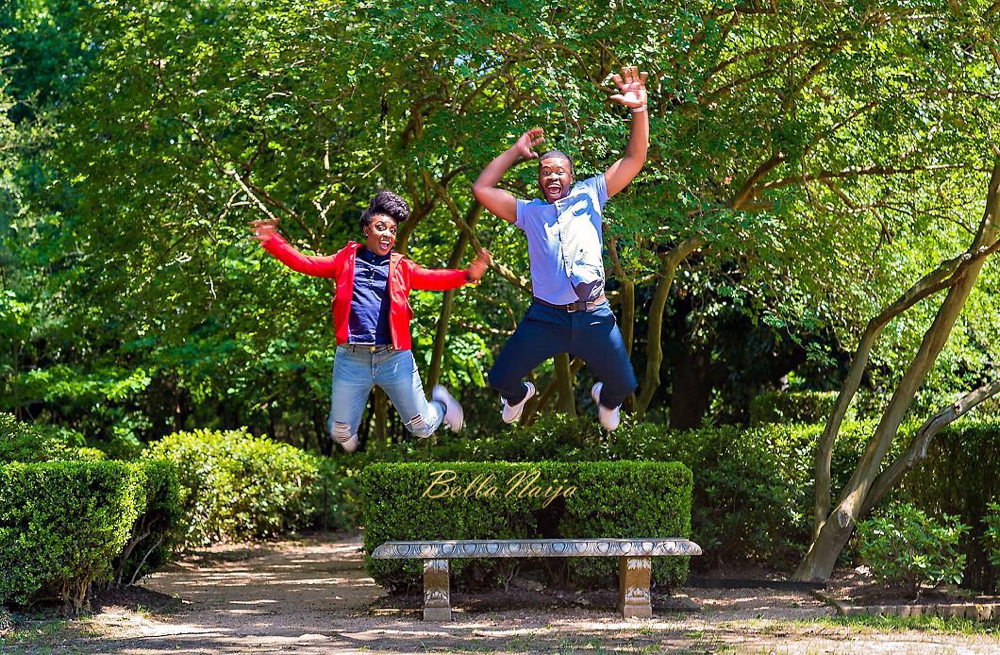 from the Bride
Chijioke made his love more than official when he proposed to me on April 12th, 2015. On our way to Puerto Rico, Chijioke and I were separated on the plane. Before the plane could take off my eyes were closed and I was dreaming sweet dreams about the beach. An hour and half into the plane ride a flight attendant walks up to me and wakes me up, asking if my name was CJ and I responded "no". To my surprise and confusion as well, I could hear my name over the loud speaker and a familiar voice asking for Sandra to report to the back of the plane. I turned only to find that it was Chijioke's voice speaking into the microphone. As I saw him smiling I sat down and a million thoughts were racing through my mind. I thought to myself "OMG what is this guy up to?!"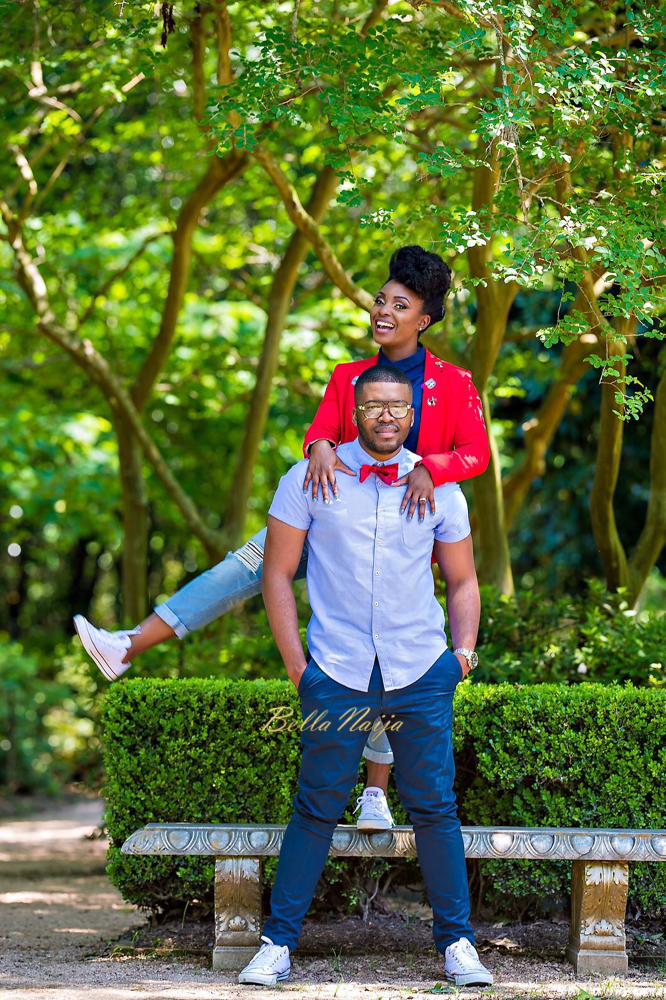 My heart was beating uncontrollably. I began to walk down the aisle to the beat of his declaration of love. The love that he had for me was being heard by everyone else on the plane, and he let them know that I was the one for him. Although he was nervous he was confident. The same confidence that moved him to walk up to me that day and to say he loved me was the same confidence that moved him to ask me to be his wife. Of course I said yes!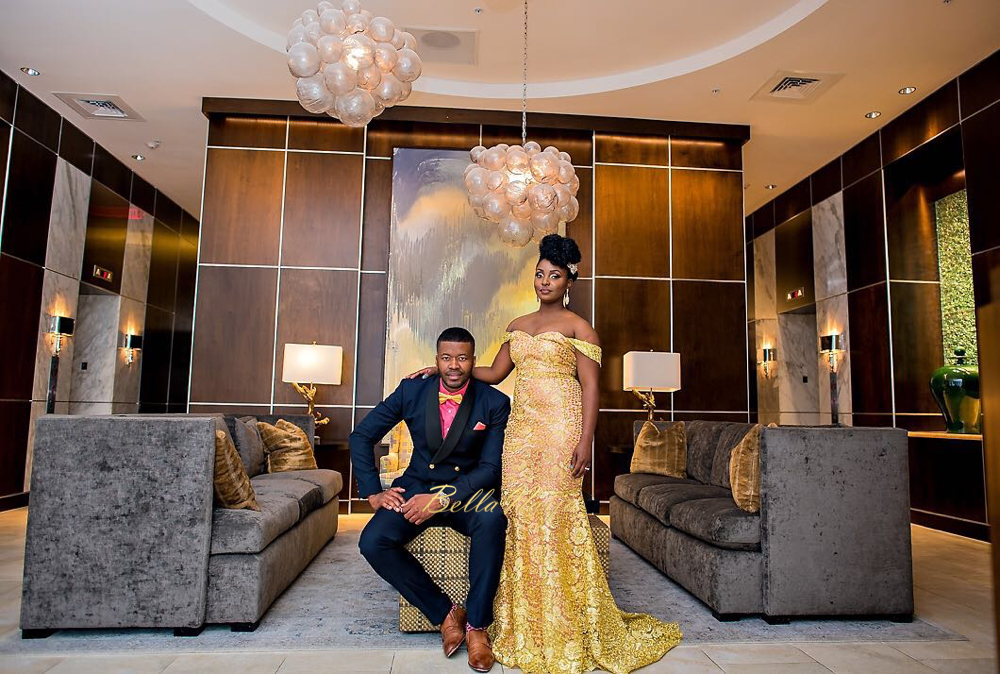 Credits
Photography: Omojesu S67 Photography
Makeup Artist: Lyzadora
Traditional Photography: Nyechi, The Proguest
Wedding Planner: A Conceal Affair