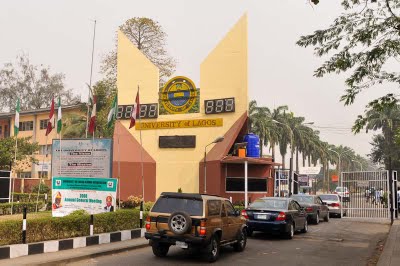 National Association of Nigerian Students, NANS has threatened that Nigerian students will visit the University of Lagos with wrath if they go ahead with their plans.
The school was shut down few weeks ago due to students' protest. The management later directed the resumption of academic activities, but with strict conditions. (Click here if you missed it).
Students are expected to sign a re-absorption oath, and parents to complete an indemnity form before they will be allowed to sit for their exams. The University also directed that all students obtain clearance from their respective departments before coming back to their Halls of residence.
The school management also suspended the University of Lagos Student Union (ULSU).
Reacting to this development, the President of the NANS, Tijani Usman Shehu said, "We at NANS are following everything that is happening at the University of Lagos, and we would like to advise the Rahmon Bello-led administration not to take steps that are seen as repressive. What they are trying to do is very wrong. Nigerian students would resist it vehemently and would definitely visit the school with its wrath."
According to Today.ng, Shehu also directed the South-West Zonal Coordinator of the Association to monitor the situation and brief him appropriately so that they will plan their next line of action.