'Nashville' star Hayden Panettiere gave birth to her daughter with her fiancé Wladimir Klitschko, in December 2014.
Since then, she has been open about her struggles with postpartum depression and had to be treated for her condition in December. On Thursday, Hayden announced that she would go back to get the care she needs:
"The postpartum depression I have been experiencing has impacted every aspect of my life, Rather than stay stuck due to unhealthy coping mechanisms I have chosen to take time to reflect holistically on my health and life. Wish me luck!"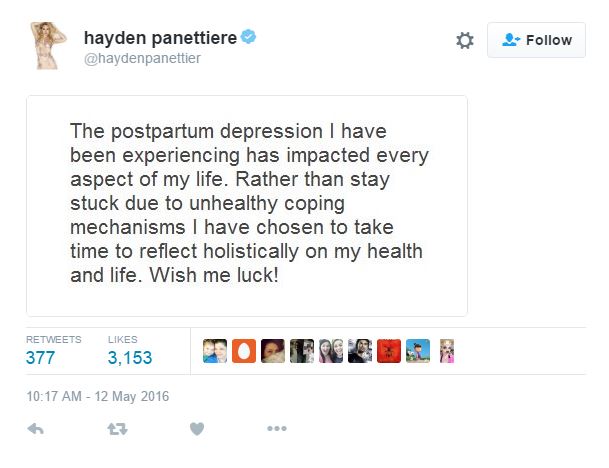 While playing 'Juliette Barnes' on Nashville her character also battled postpartum depression and has been open about her struggles to show other women like her that she's not alone. "The biggest message that I've been trying to promote for women is that it's okay to ask for help," she told People.
We do hope she can continue to get the help she needs.
Photo Credit: Twitter/Hayden Panettiere