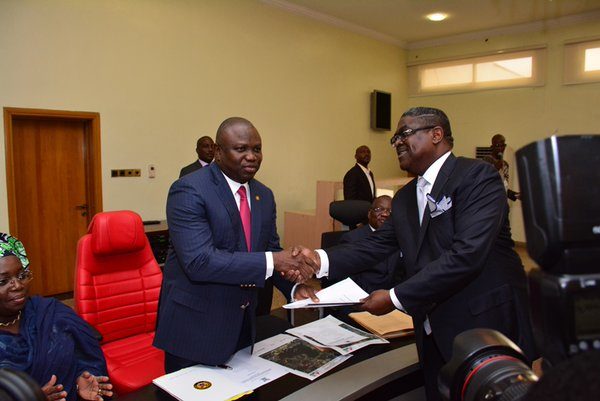 The Lagos state government on Wednesday signed a Memorandum of Understanding (MoU) for the construction of a 4th Mainland bridge in Lagos.
The 38km bridge and expressway will serve as an alternative route to the Eastern axis and decongest traffic in the State.
Speaking during the signing, Governor Akinwunmi Ambode said:
The proposed alignment passes through Lekki, Langbasa and Baiyeiku towns along the shoreline of the Lagos Lagoon estuaries, further running through Igbogbo River Basin and crossing the Lagos Lagoon estuaries to Itamaga Area in Ikorodu. It then crosses the Itoikin road and the Ikorodu – Sagamu Road to connect Isawo inward Lagos Ibadan Expressway at Ojodu Berger axis. The Bridge would be made up of 8 interchanges to facilitate effective interconnectivity between different parts of the State.

This structure will be a Four-lane dual carriageway with each comprising 3 lanes and 2metres hard shoulder on each side. The bridge will be constructed to have a generous median to allow for both future carriageway expansion and light rail facility.

There is no gainsaying the fact that huge benefits will be derived from this project but most importantly, make life more comfortable for Lagosians.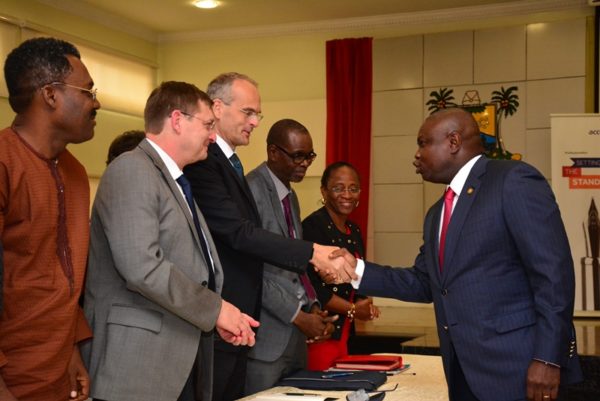 The governor also noted that "this is the first time in the history of the State that we are embarking on the construction of a long-span bridge and expressway without Federal funding; and also having a project to be funded solely by the private sector".
Photo Credit: Twitter- @akinwunmiambode