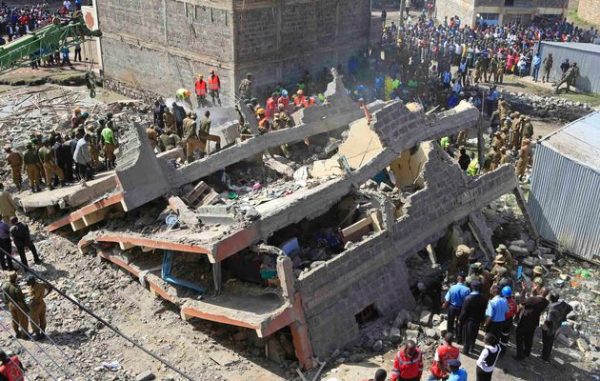 The Red Cross in Kenya on Tuesday said it rescued a baby alive from the collapsed building in Nairobi's Huruma estate four days after the incident.
It said that the baby, wrapped in a warm blanket and kept in a bucket was found beside her dead mother inside the rubble as rescue work progressed.
An official of the society, Anthony Mwangi, said that the six months old baby, Dealeryn Wasike, was buried in the rubble of the collapsed building for 80 hours before she was pulled out around 4 AM East African time. "She appeared dehydrated and with no visible injuries," Mwangi told newsmen.
The father of the baby, Ralson Wasike, was reunited with the child by the Red Cross in Huruma through a tracking service set up at the site of the collapsed building.
Meanwhile, the rescue workers continued with the search and rescue operation for the fourth day. The death toll rose to 23, with the rescue operation continuing, and the workers believe that more bodies could still be buried in the rubble.
The combined rescue operation is being undertaken by the Red Cross Society, the Kenyan Defence Forces, the National Youth Service, and the Sonko Rescue Team.