Davido recently posted a cute picture on his Instagram page, of his daughter Imade and himself wearing matching designer outfits by Dolce & Gabbana from her 1st birthday party last week.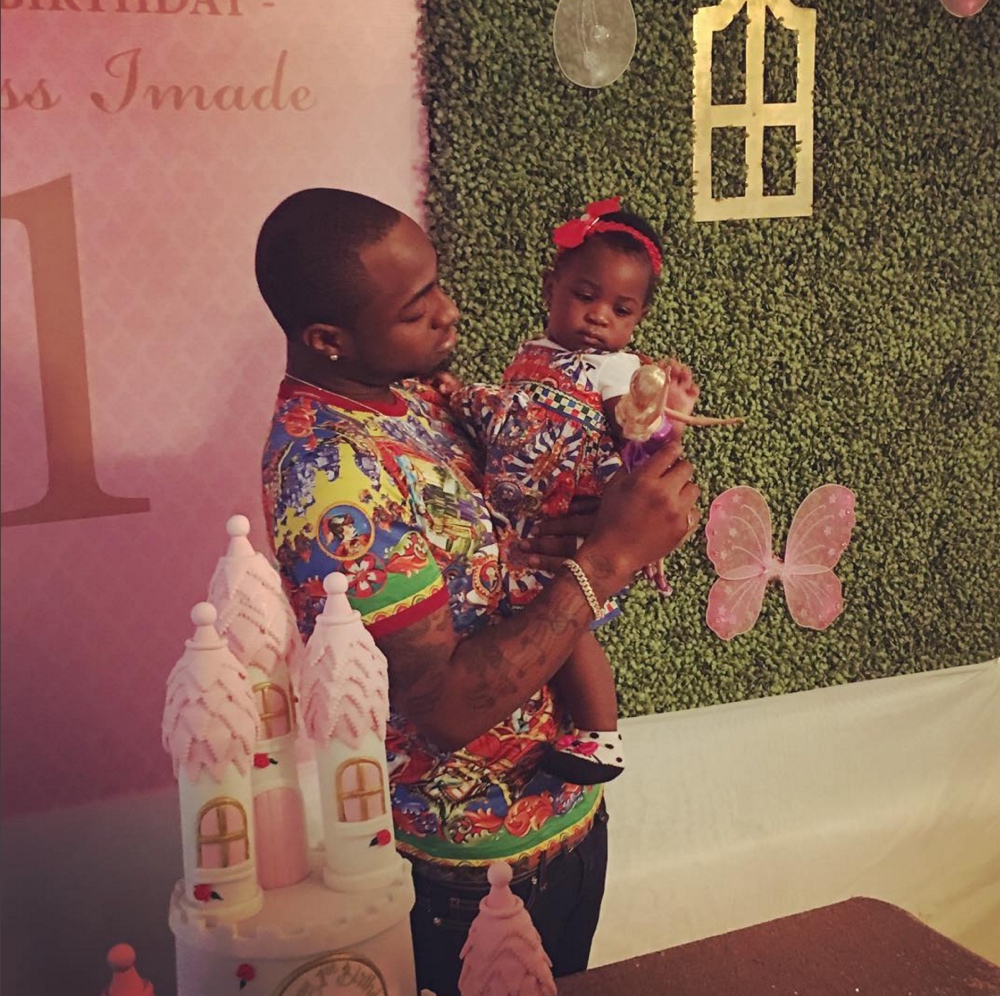 As caption for the photo, the star said "ME AND YOU WE WEAR TO MATCH !! ???? DOLCE & GABANA …. SWAAAAA !!!"
OBO's princess wore a cute Dolce & Gabanna two piece dress with a white shirt underneath. Her dress retails for $425 (₦148,750) on Saks Fifth Avenue.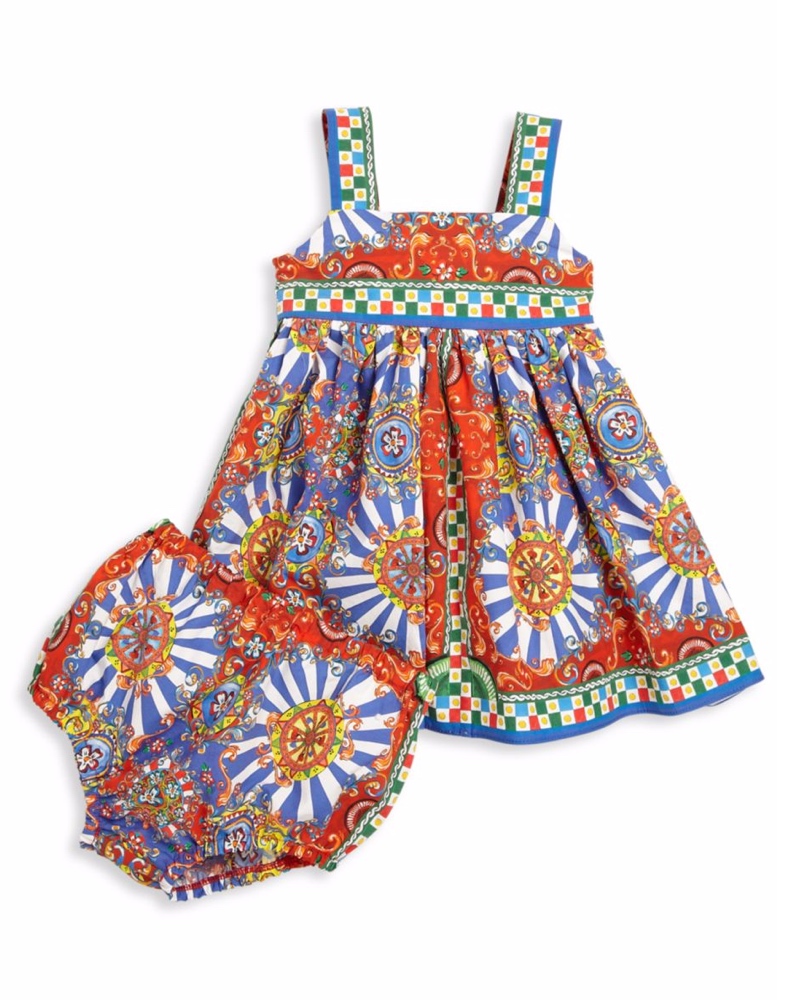 OBO himself wore this colourful t-shirt from the same designer which retails for $495 (₦173,250) from the Dolce & Gabbana online store.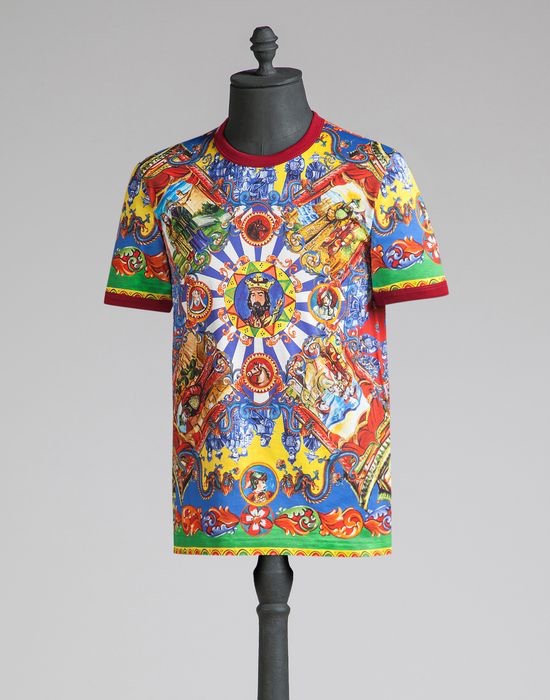 Sources: Saks Fifth Avenue, Dolce & Gabbana.