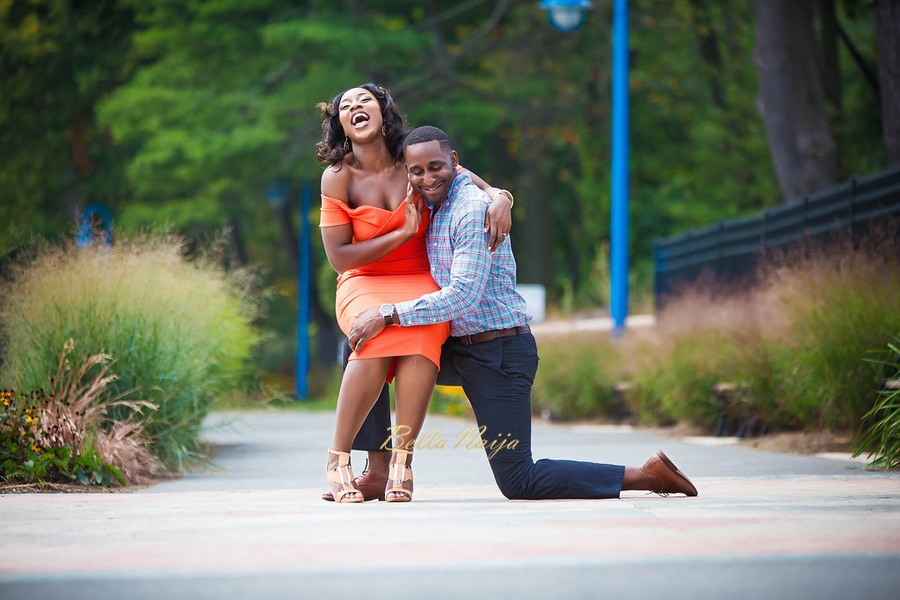 Uchenna JoAnn Nwafili & Ikechukwu Mark Onyia are a physical therapist and clinical research associate who live in New Jersey, USA. After crossing paths a few times, he decided to drop a pick up line via Facebook, horrible pick up line aside, she overlooked it (thankfully!) and now here they are.
They are getting married on July 30, 2016 in New Jersey, USA, and had a pre-wedding shoot at McCloone's Boathouse, West Orange, NJ that reflects their vibe as a couple.
They said about their pre-wedding shoot,
"we like to laugh and have a good time with each other and we wanted that to exude from our pictures. We had a blast during our photo session mainly because Rando of @weddingpix allowed us to be us and we took full advantage of that."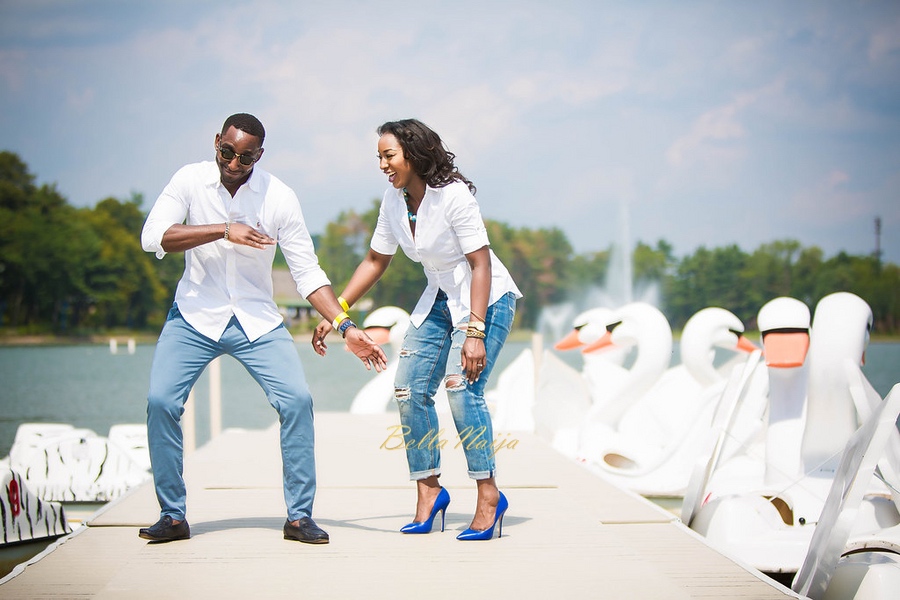 How We Met
by the groom, Ikechukwu
The first time I heard about her it was from a friend who said she had asked about me. After the second time I heard about her, being that I was not sure if our paths had crossed in the past, I decided to find out who this mystery girl was. One day I mustered up some courage to talk to her on Facebook, I initiated the conversation with the greatest pick up line ever,
"Do I know you?"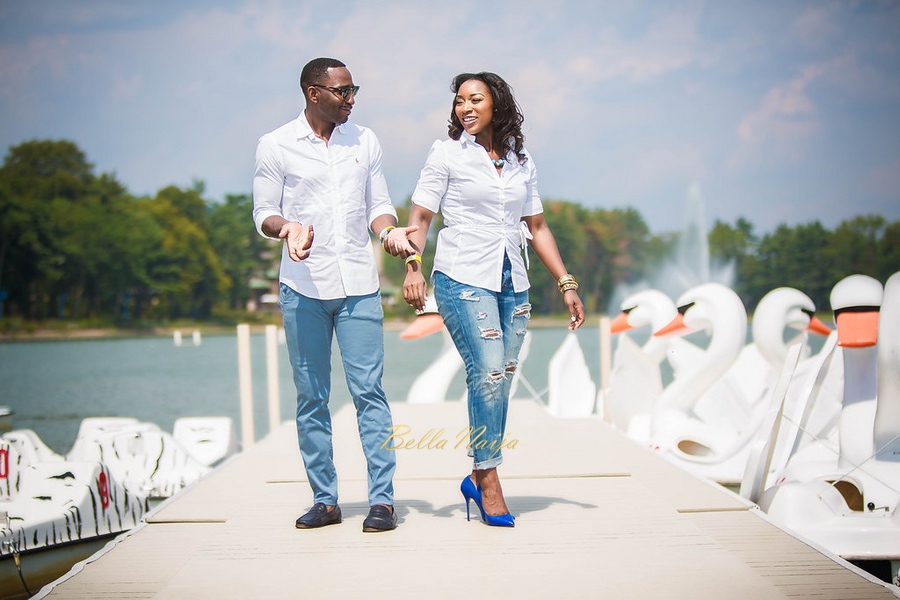 I would learn later that my first comment made me seem like a weirdo to her. After our first few chats I found out she was pursuing an advanced degree out of state and that we had mutual acquaintances, so I decided to stay in touch with her. As time went I wanted to get to know her more, so when she eventually gave me permission to call her on the phone I was excited.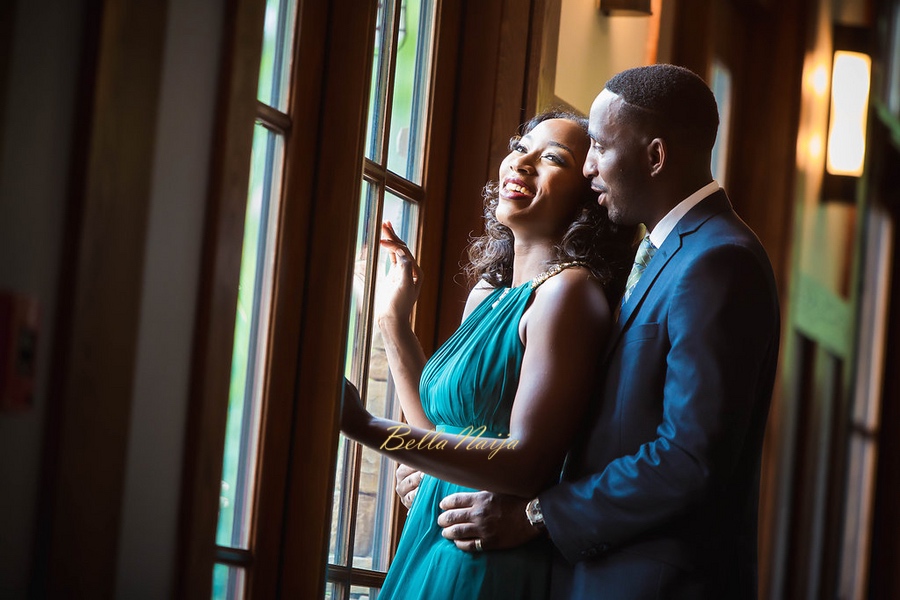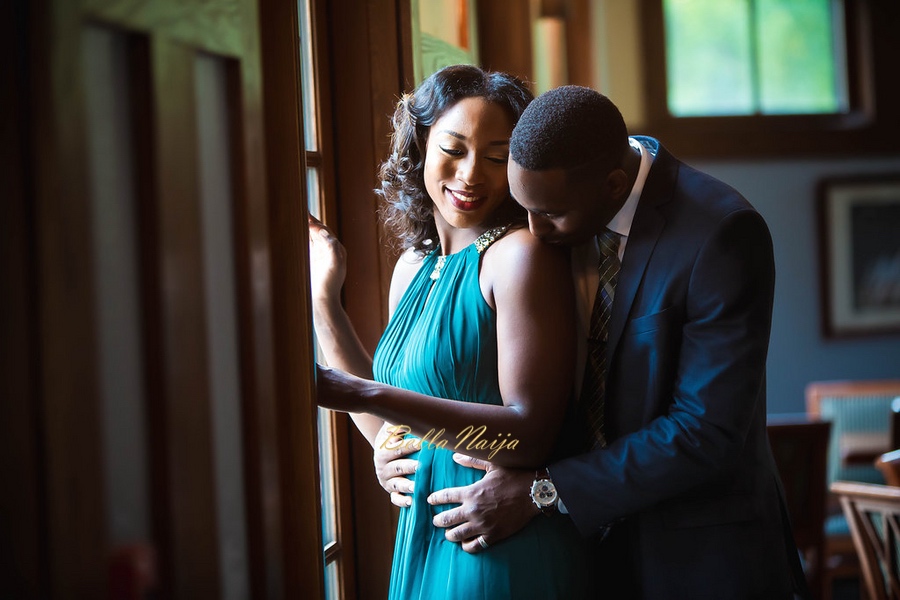 We talked once, twice, and then almost every other day. I liked the fact that she was focused on succeeding in her educational endeavor, she seemed to be a go-getter and knew what she wanted in life. Our conversations went smooth as we would talk for long periods of time. I was very intrigued.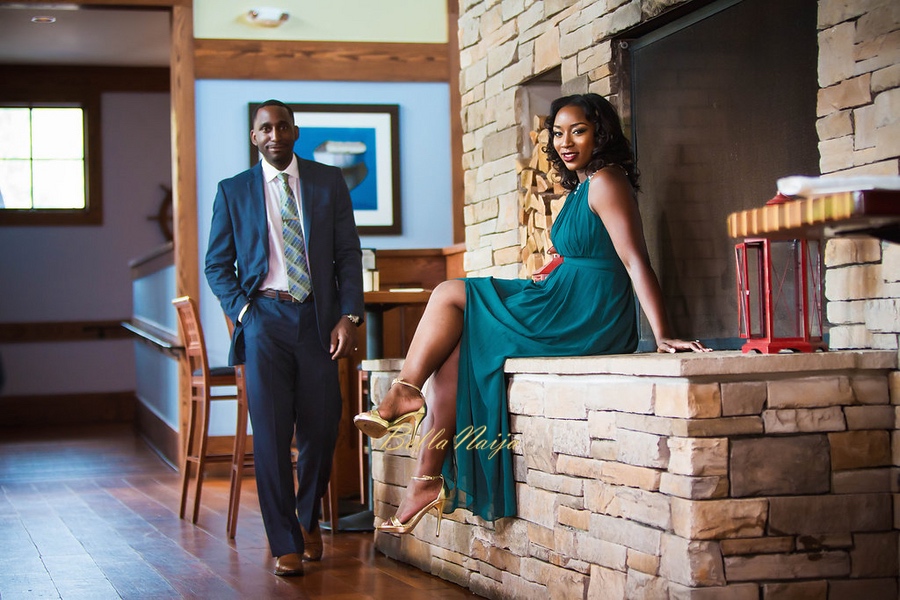 I took the opportunity to meet her during a cultural event in Nevada which she was attending, it was worth every mile traveled. She was definitely a sight for sore eyes, I particularly was enchanted by the glint in her eyes when she smiled. We spent very little time together during those few days, but I returned home vowing to myself to get some more face to face time with her.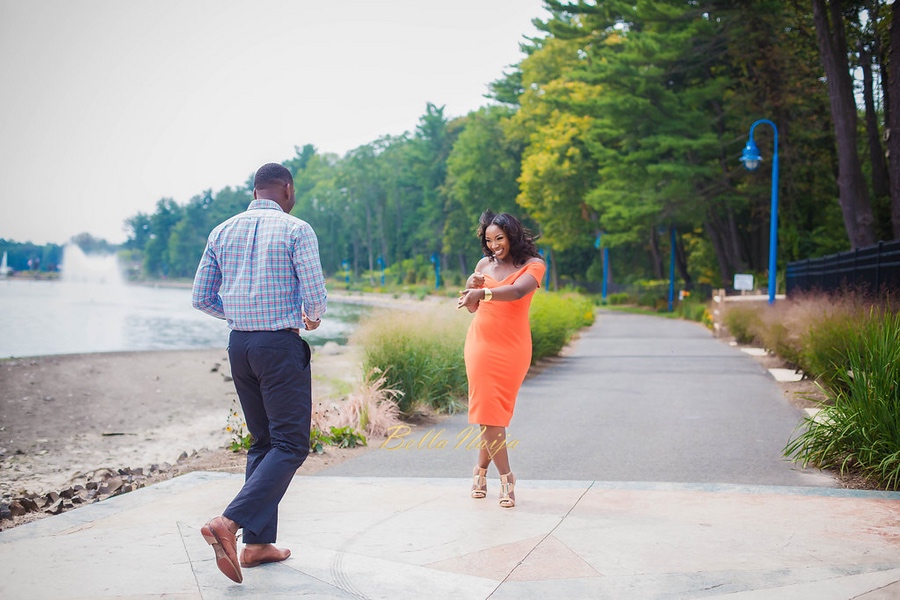 We went on a few dates, and started to get to know each other some more. She tried to play hard to get at first but obviously that did not workout so well, my "game" was too strong. I liked the qualities I saw in her; she spoke her mind, sought a relationship with God, was understanding of others, caring, placed emphasis on family, loved music and dancing among other things. I remained persistent and we eventually took it to the next level.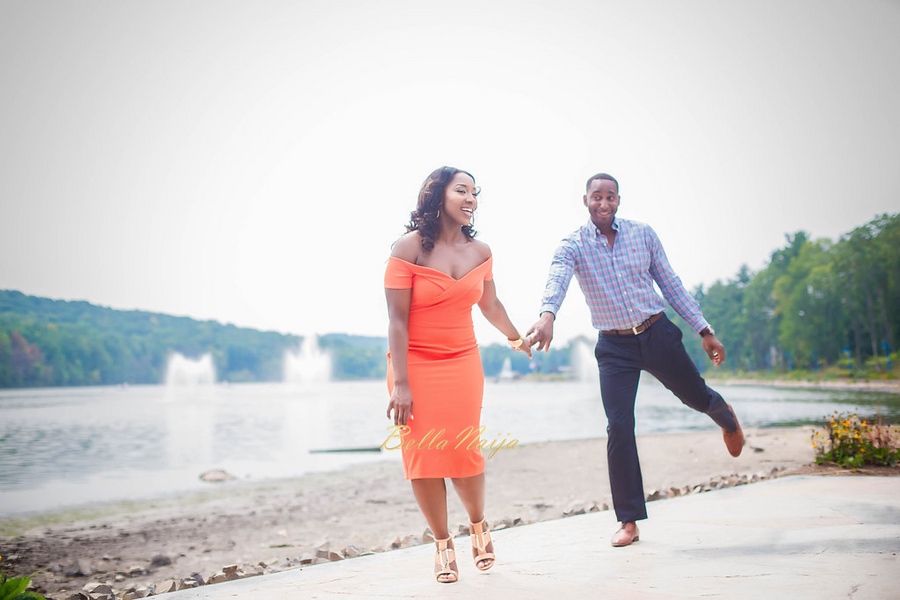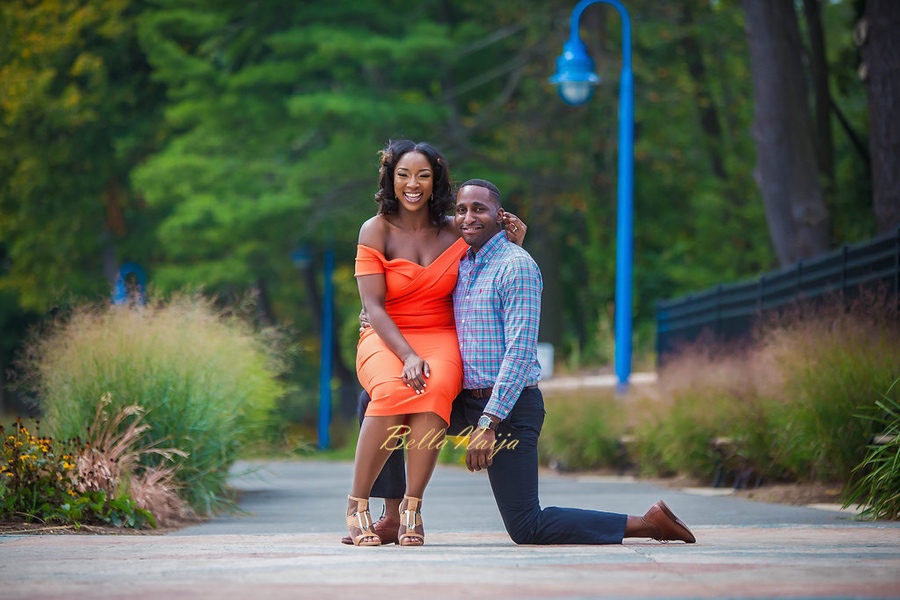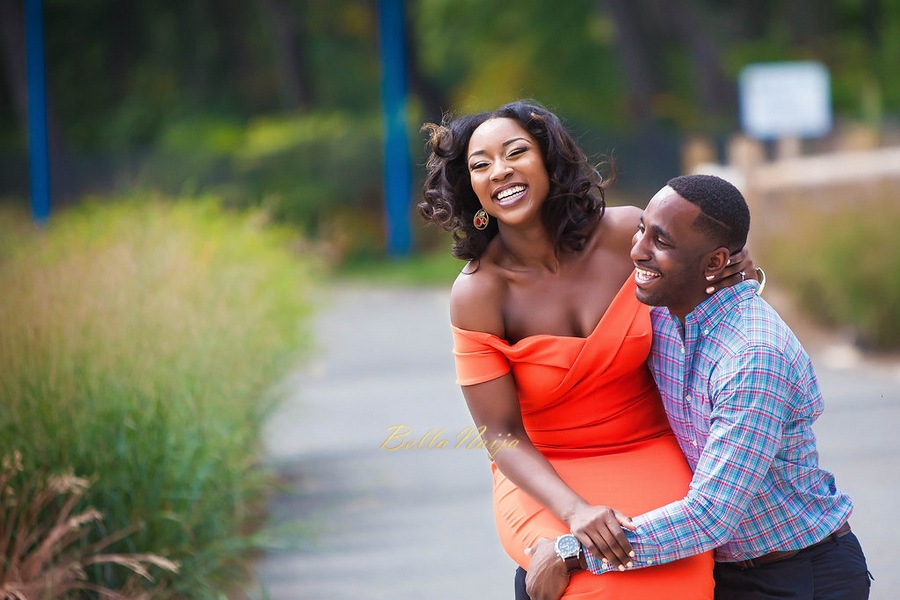 After several years of knowing, and growing with each other, I am overjoyed that the same mystery girl is about to be my Wife! I would not have it any other way!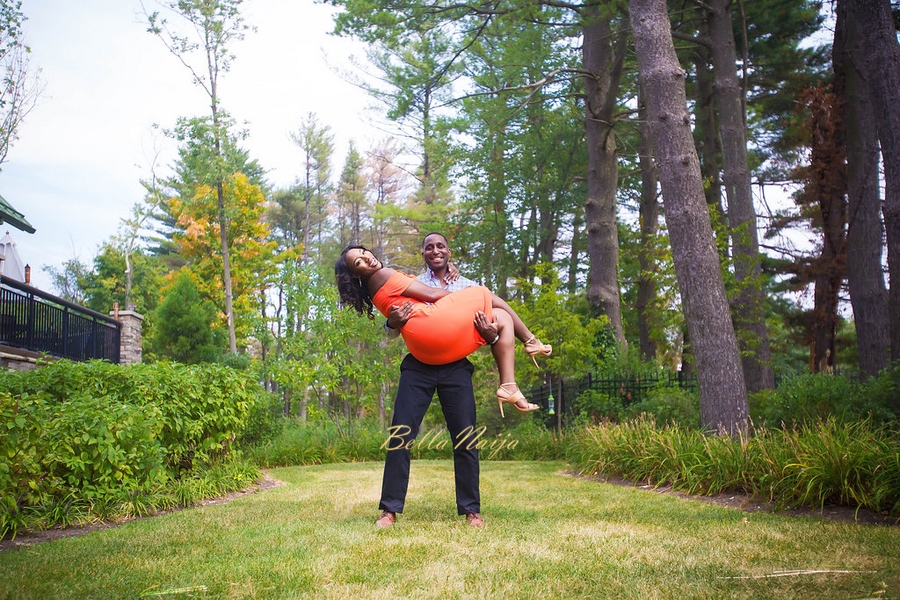 From the bride, Uchenna
When certain things occur in your life, you have no choice but to acknowledge it is God's hand work. Picture this, you're hanging with your girlfriend at a party and you see a random attractive guy. You're not the type to talk to a guy first, so you go about your way. After doing the usual picture review of the night, you realize you have a few mutual friends in common. You innocently inquire about the mystery man to try and see if you have met him before.
Fast forward a few weeks, you receive a message from "mystery man" saying "Do I know you?". The nerve!!!!! Despite his horrible first line, you continue chatting with him. Messages, turned to text messages, and then turned to phone calls.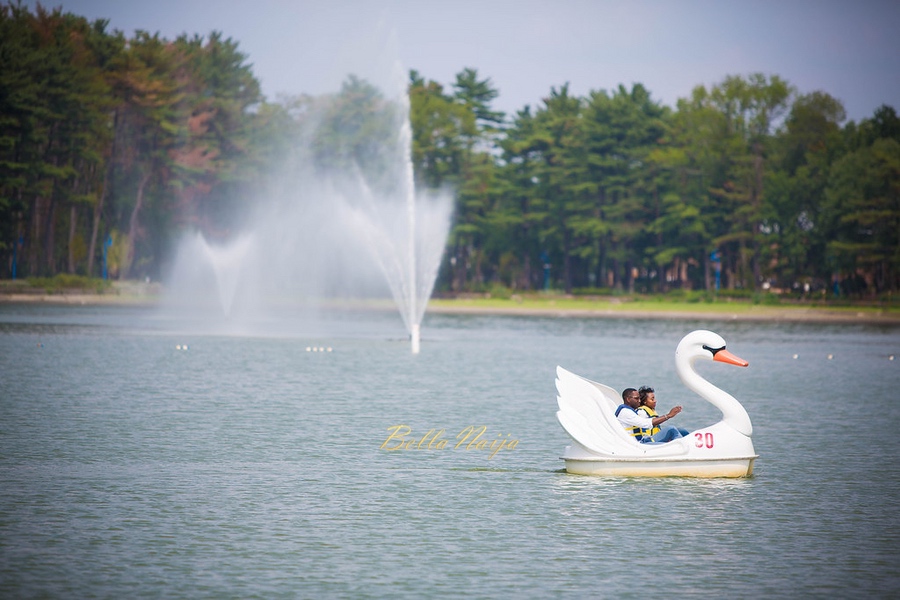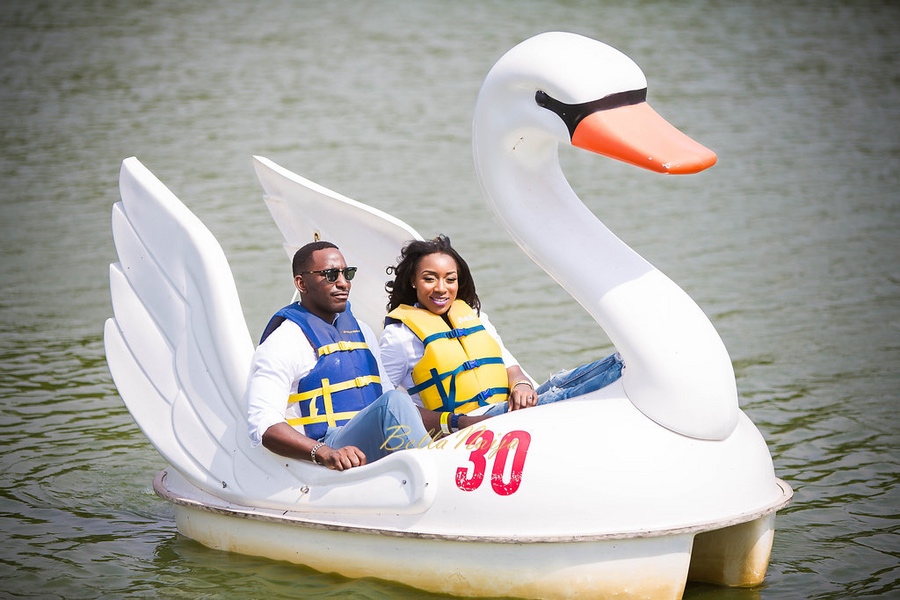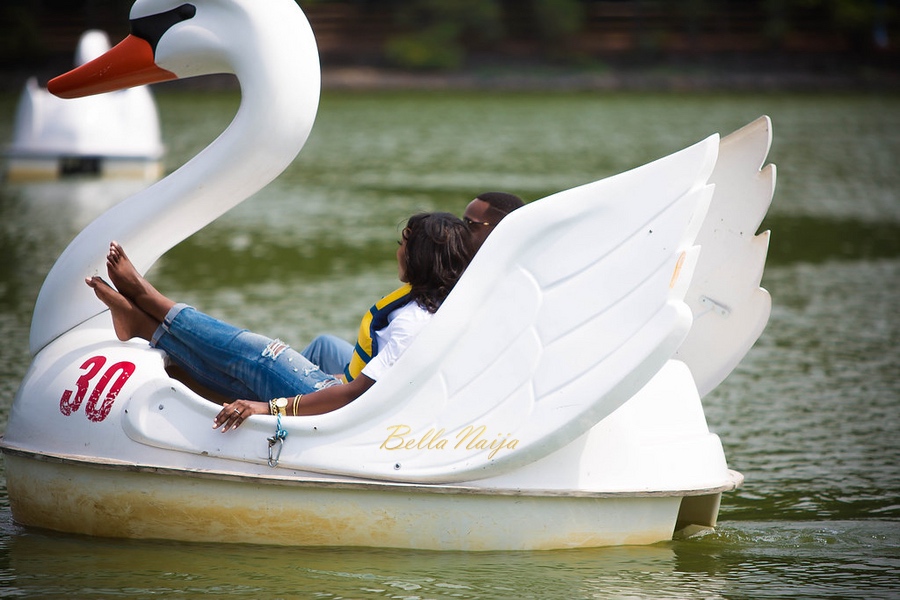 Fast forward a few more weeks, you are at a Nigerian reunion where he Wows you with his chivalrous acts and consistent attention despite the small time spent together. After the initial meeting, there was small interest on your end, however you opt to ignore his passes at you, stay single, and focus on your school work. After 6 months of him toasting (wooing) you, you decide to see why God has kept this guy around steadily for so long.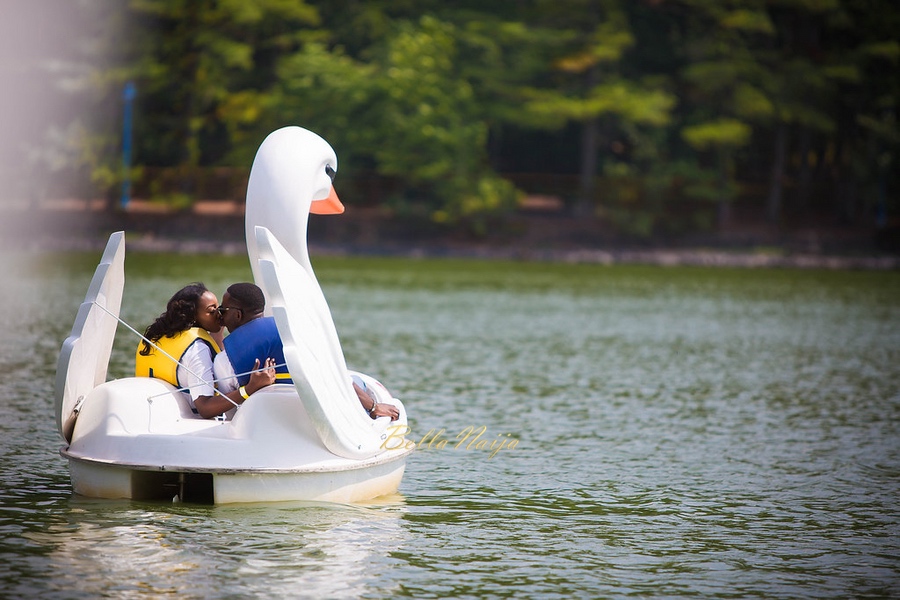 This was by far one of the best decisions I made in my life. I have a man who understands me, adores me, accepts my flaws, and highlights my strengths. A God fearing man who is caring, selfless, understanding, and humble. Through the years he has assisted me with becoming a better me, and I am thankful. From January 1st 2010, when I decided to take that leap towards becoming his girlfriend, my life has become more whole and changed for the better.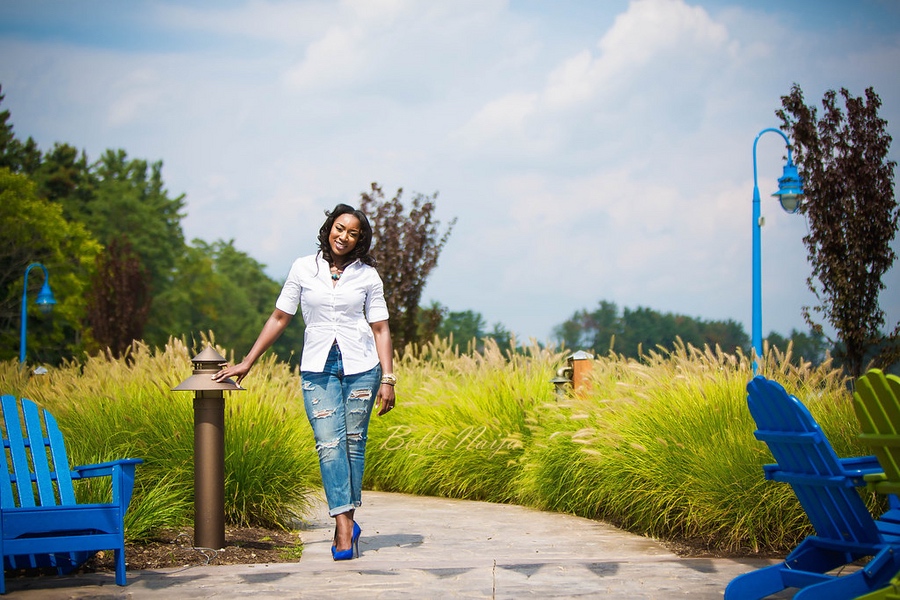 5+ years later, that mystery man is now going to be referred to as my husband. God is good!
The Proposal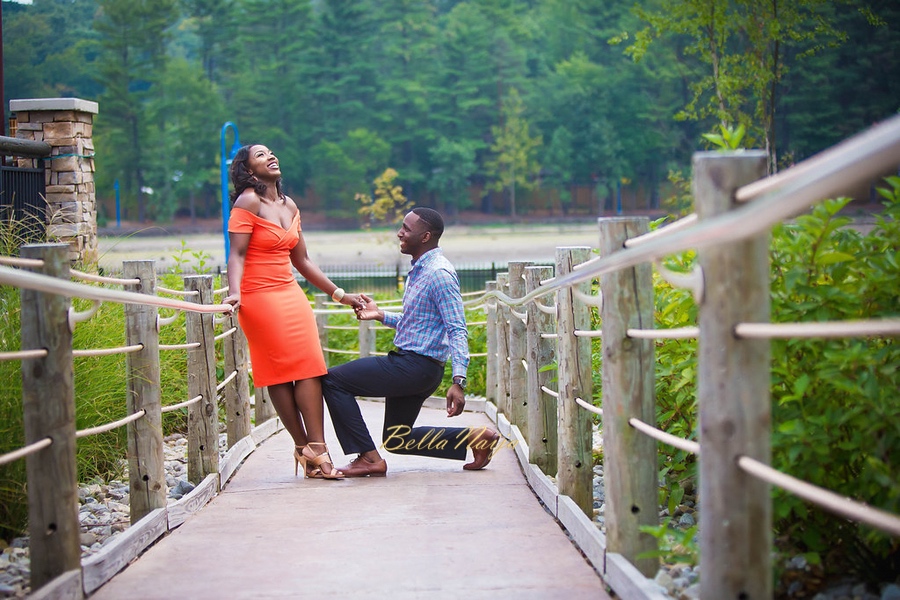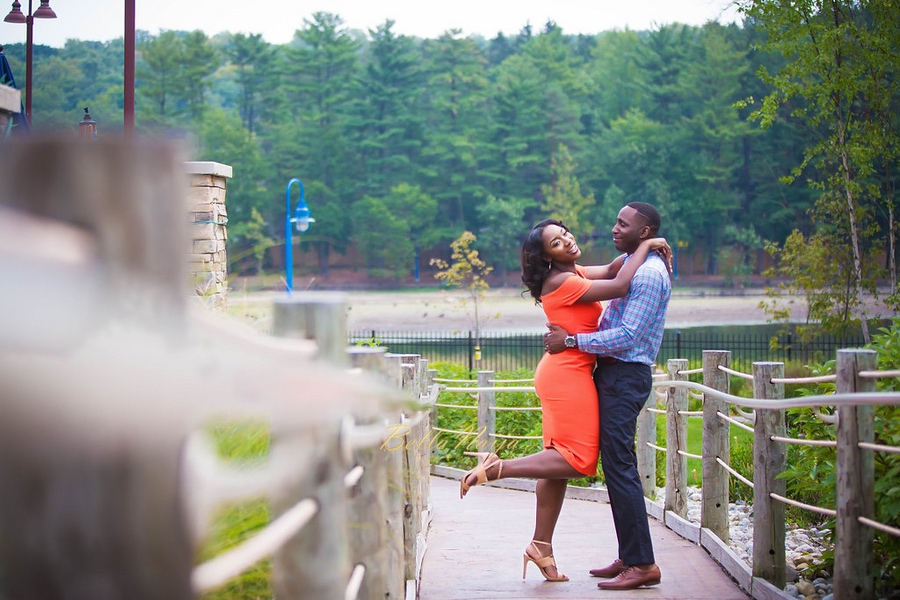 THE GRAND PLAN by the groom
The plan was to slip the the ring onto her finger while she was asleep and at some point after she awoke she'd notice the foreign object on her finger, approach me, and I would propose.
WHAT ACTUALLY HAPPENED
The plan was working until I realized the ring was a bit small for her finger. I tried to push it in as gently as I could without waking her up. I was almost past her knuckles when she raised her head in the darkness. I stopped and quickly faked being asleep hoping she'd go right back to sleep. Instead, her left fingers wandered over each other in her sleep, searching until she confirmed there was something there. Stunned, she turned the lights on and saw it, her hand over her mouth and eyes bulging at me in shock.
Then I asked: "Be my wife?"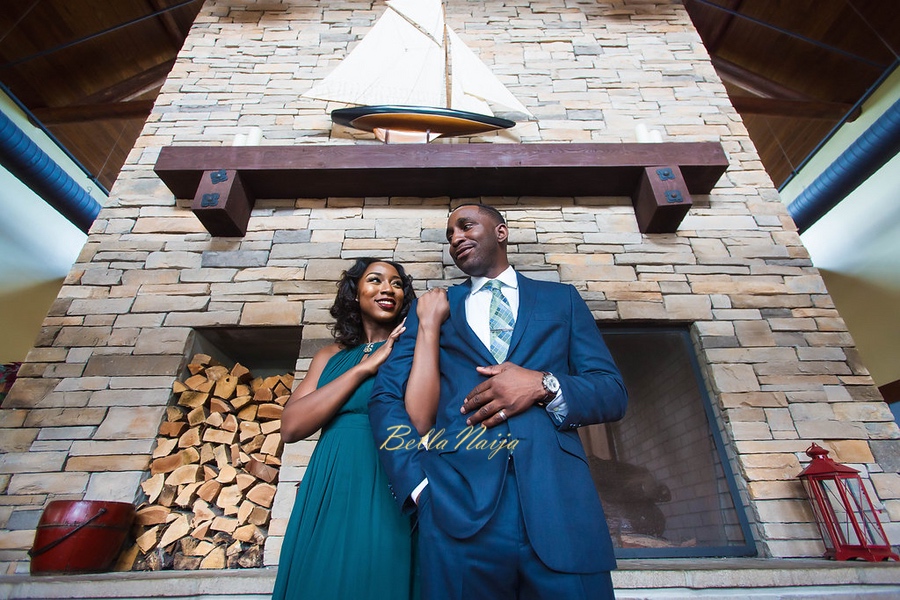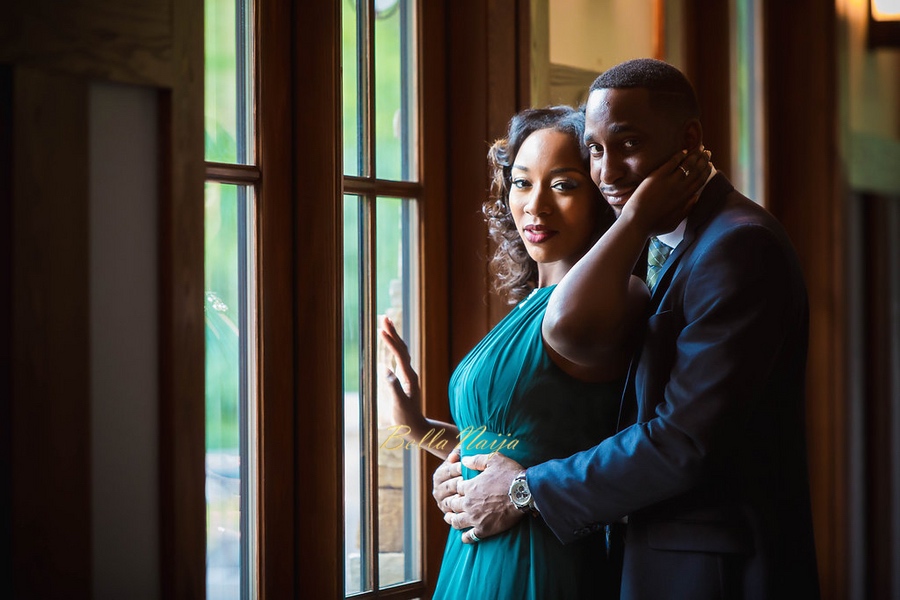 More about the couple!
What's your favorite thing to do together?
We like to experience new things together. We enjoy all things adventurous, learning new things, or going to a place we have never visited.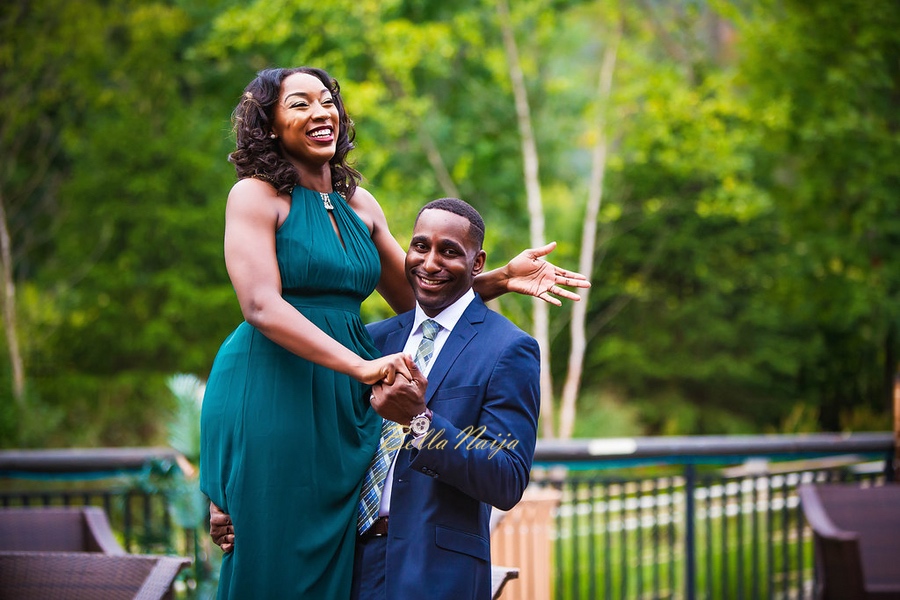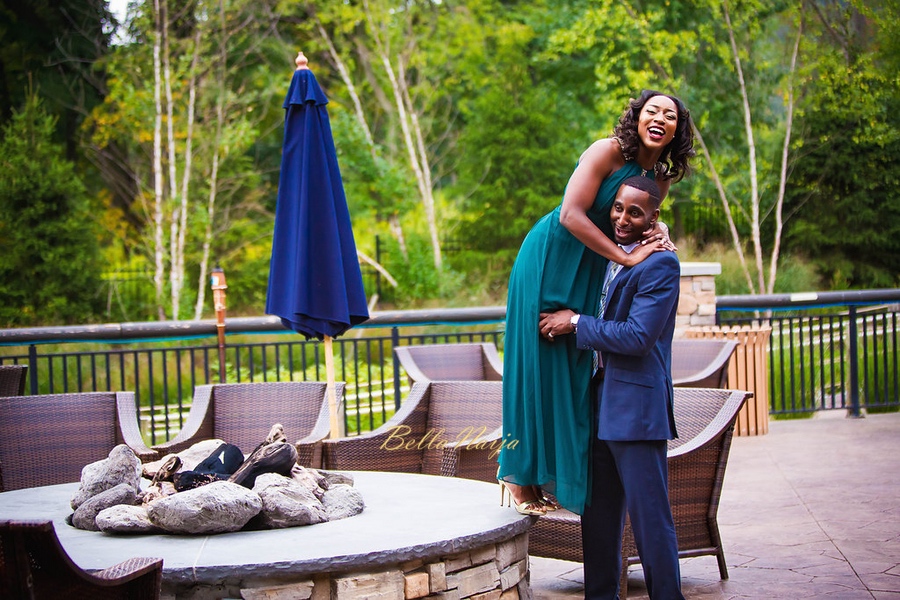 How has wedding planning been so far?
Wedding planning has been fun thus far. We make a very good team, which really helps make the process of planning a wedding somewhat smooth. It helps that we both look at it as a celebration of our love and nothing more than that. That helps us keep things in perspective and keeps us focused on enjoying these moments.
Tell us what you're looking forward to most on the wedding day.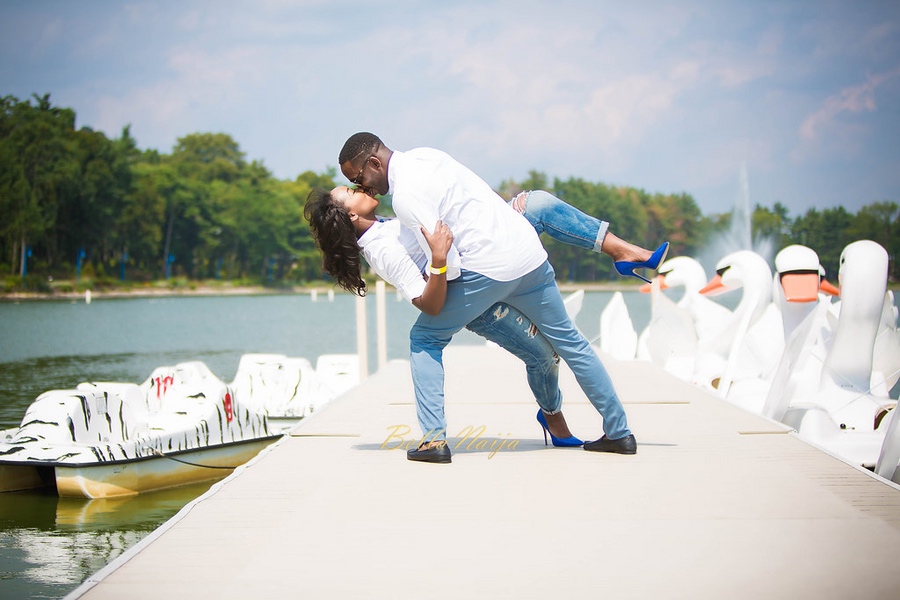 We are looking forward to the official commencement of our lives as Mr. and Mrs. The moment those vows are exchanged and we are pronounced Mr. & Mrs. Onyia will be a moment that can never be forgotten. The added cherry on top is being able to celebrate that moment with our family and friends both near and far.
***
Photography: Rando Lawrence of @weddingpix
Makeup Artists: Cindy Bonema