WATCH the Official Teaser for Season 3 of NdaniTV's "The Juice" with Dorcas Shola Fapson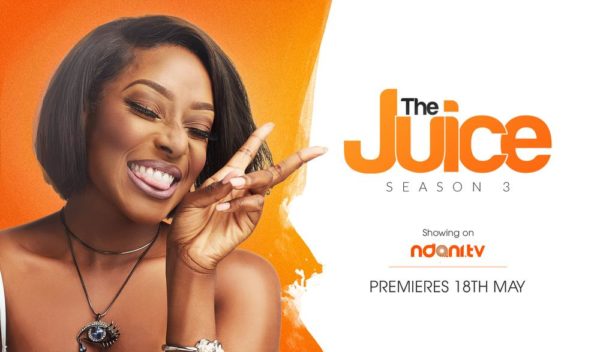 A couple of days ago BN TV brought you the exclusive scoop that NdaniTV's "The Juice" is back for season 3 with a new host – Dorcas Shola Fapson, and now we've got an exclusive first look into the new season for you.
Get a taste of the excitement below.
The new season premieres on May 18th.