"The days are running by fast here and time has always proven to arrive earlier than expected"
It has been a year since Tosin Famakinwa nee Phillips passed away. A year ago, we cried as we read the tribute by her husband Damilola though we were inspired by her short but impactful life of excellence.
Today, one year after Tosin's passing, her law blog has been relaunched. Tosin was a passionate lawyer with first class degrees at undergraduate and graduate levels, in addition, she also graduated from law school with a first class. Beyond her educational and career achievements, she was very passionate about helping those without a voice by providing free legal information.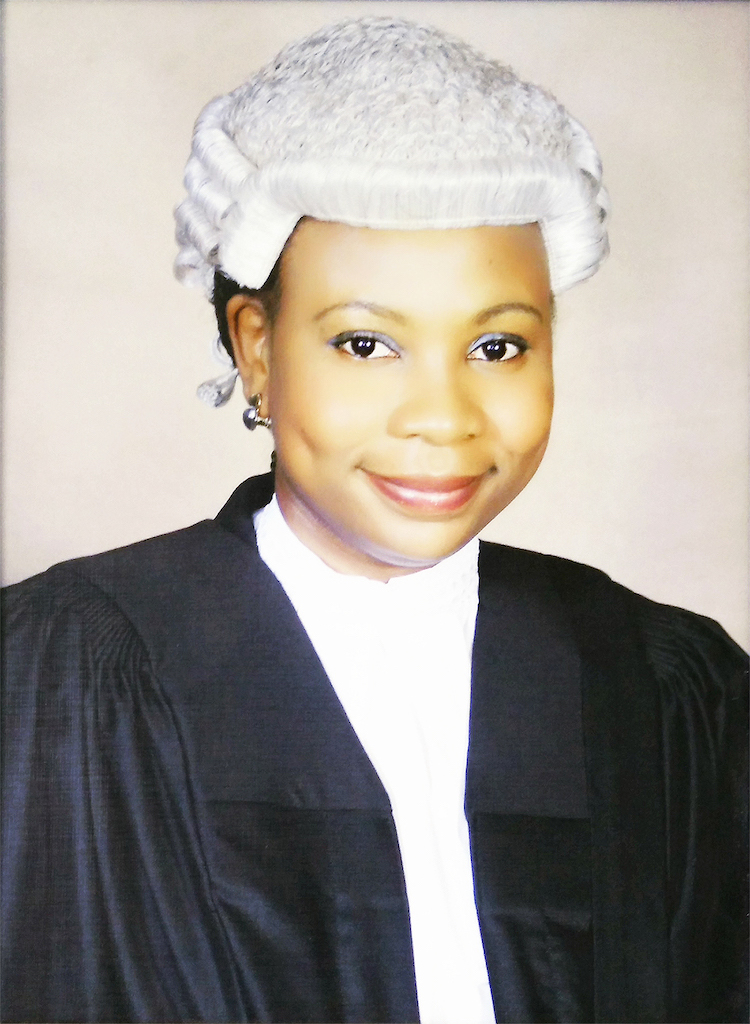 Her husband Damilola Famakinwa introduces the rebirth of Law-at-a-Click in honour of Tosin.
***
A year seems just like yesterday that Oluwatosin Oluwayomi Famakinwa (nee Phillips) you left this world. Tears have rolled down our eyes, questions unanswered, endless of thoughts of the different Ws (Where, Why, When, Who and how) all surround us but our consolation has been that you are in a better place and even if given the opportunity you will not even consider coming back. Also, Our Wonderful Father (GOD) has been amazing and strengthened me, your parents, brother, sister and the rest of our families and friends.
It brings me great joy to introduce the re-launch of Oluwatosin Famakinwa's Blog called "Law-at-a-Click". In the one year of thinking of how best to honour her and keep her legacy alive, Myself, my wife's brother and several legal friends have worked together to relaunch this blog.
She was so passionate about this blog and it was not really about the blog as much as it was about the knowledge and wise counsel she hoped to pass across to beneficiaries and seeing that people do not perish for lack of knowledge. I quickly use this opportunity to thank the team and all blog contributors.
Tosin created this blog to provide information on aspects of the law that are useful for everyday life. Through this blog, Tosin decided to provide all the knowledge of the law which she gathered through much sweat and hard work over 6 years in the university and law school, and 3 years as a practicing commercial lawyer for free to the public.
Law at a Click is where Tosin's wide network of friends in the legal profession continue Tosin's passion for making the law accessible to everyone, in order to keep her memory alive. At Law at a Click, we shall continue to inform Nigerians and the world at large, about aspects of the law that will be useful for daily life. Expect to read about commercial law, human rights law and don't forget to ask questions on the law where you need clarification.
To visit the blog, click on www.lawataclick.com You can also be a contributor to Law at a Click by sending your easy-to-read legal article to [email protected] on business law, human rights law, or other aspects of the law that you think will be useful for everyone to know.
Also, for those who may not have read her testimonial book written just after her passing away, it has been uploaded on Facebook.
On a final note, Tosin everyone truly misses you and after you passed on, the amount of lives you touched for Christ is truly humbling and I pray that memories of you will not be sadness but of great joy and comfort of people wanting to know and staying in Jesus Christ.
Continue to Shine on Oluwatee Mi. I know you have joined other Witnesses in Heaven cheering us on to keep running till we finish this race of life.