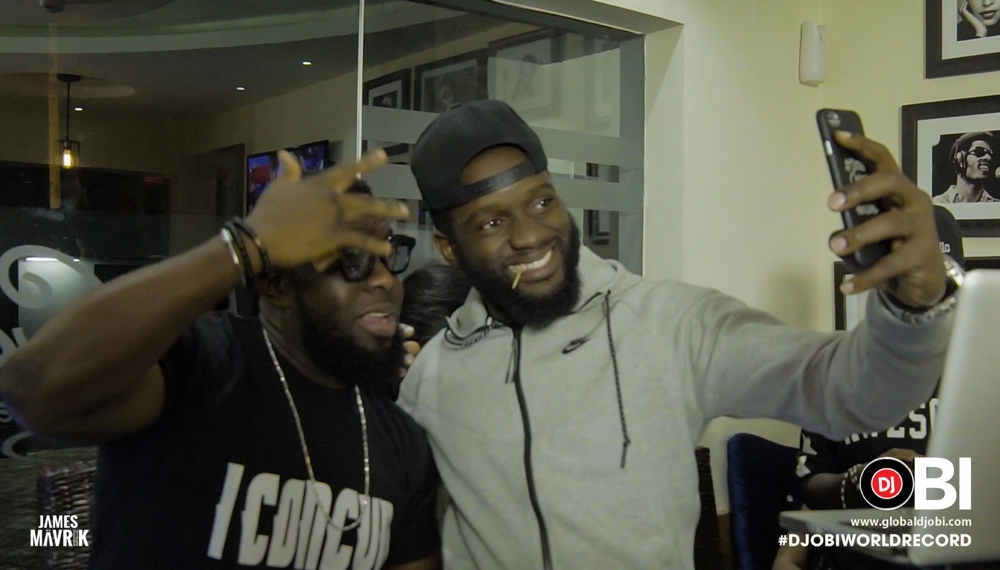 When the clock struck 11:30pm today on Tuesday, June 28th DJ Obi hit 6 full days on his record breaking attempt for Guinness World Record's Longest Marathon Club DJing. For those who are keeping count, that's 144 hours, 56 hours short of the current record and 96 hours short of the 10-day goal Obi has set for himself.
Luckily, Obi is still going strong. Daily medical checks, massages, huge doses of vitamins and, most importantly, love and prayers from family, friends, fans and well-wishers from all over the world are keeping him going strong despite the lack of sleep.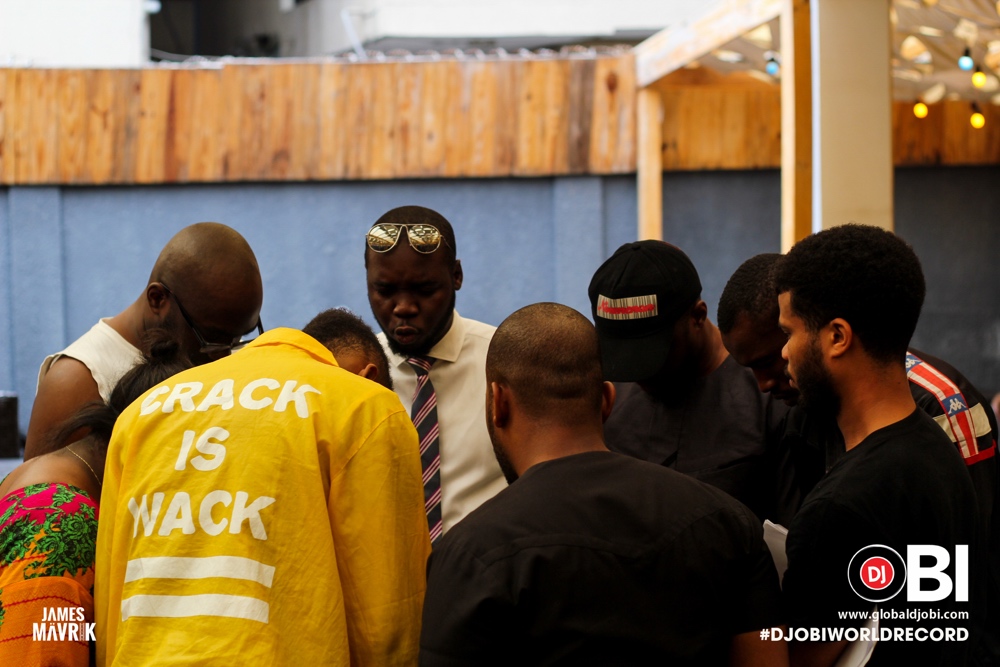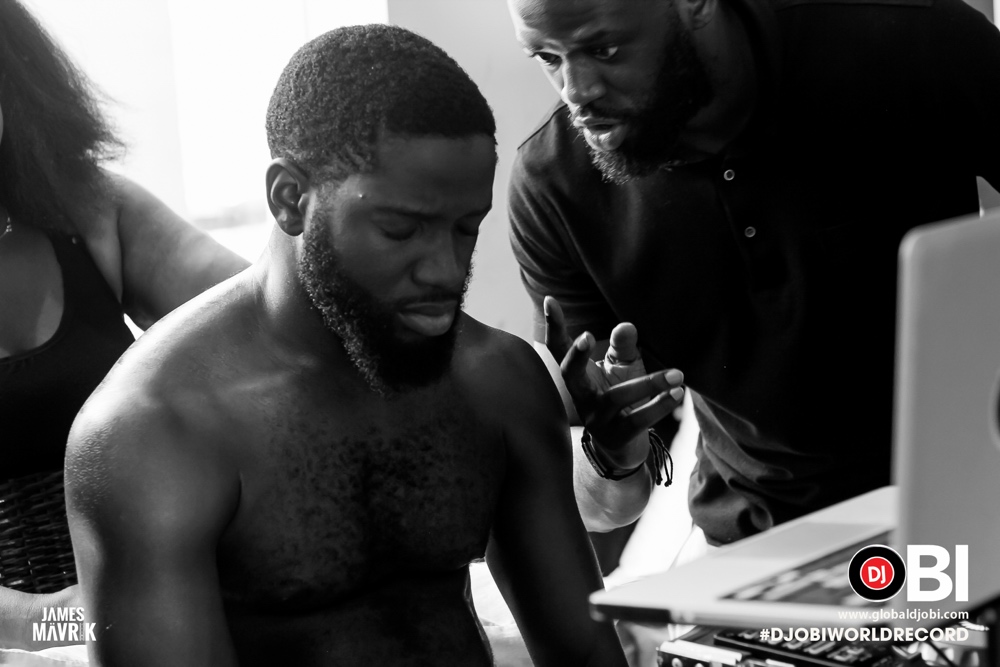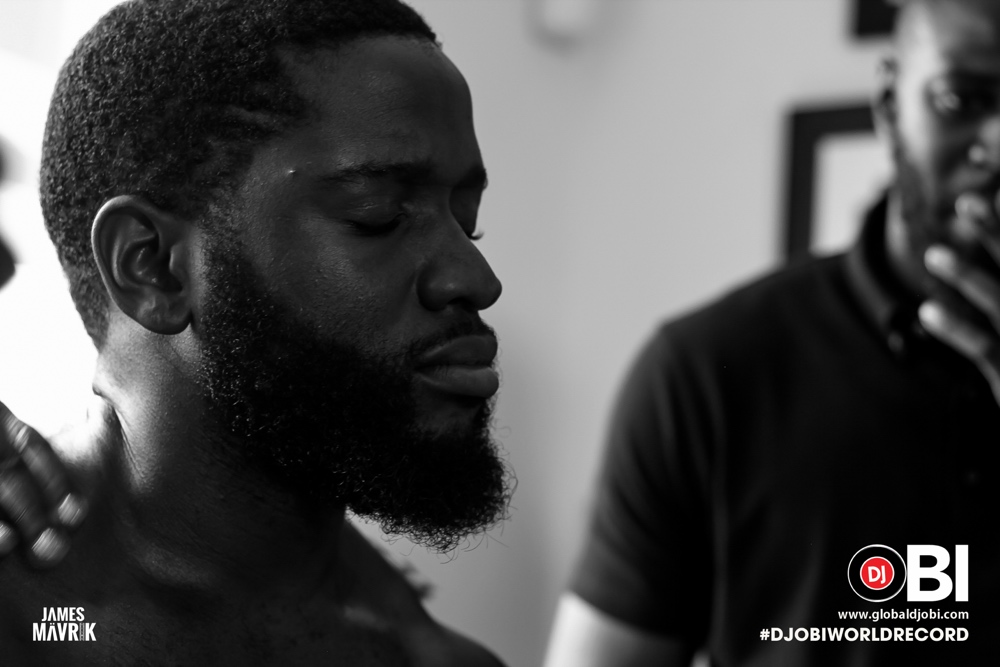 Clearly Day 4 was a rough one, but Obi was feeling better today – Day 5.
Among the celebrities and friends that came by to show support in the past 24 hours are DJ Spinall, Timaya, Nkiru Anumudu, Godwin Tom, Osagie Alonge, Fresh L, Praiz, Shaydee, Niniola, Sammie and Lynxxx.
The BellaNaija team stopped by this evening to witness history in the making as he was nearing the Tag Heuer timer striking 6 days.
DJ Obi told BN,
"I never though people will come out to support like this." The outpouring of notes, prayers and well wishes are well appreciated.
Here are some of our posts from Sao Cafe this evening:
DJ Obi will be like in Lekki till 11:30pm on Saturday the 2nd of July. If you can't be here physically, as always, send us some social media loving!
#DJOBIWORLDRECORD
Watch what has happened so far: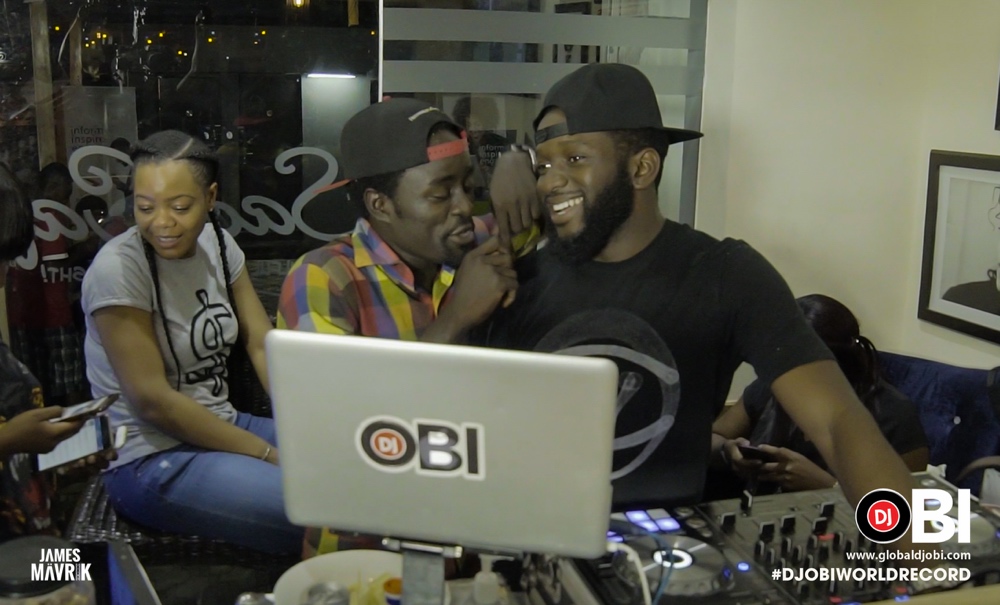 For Press inquiries and to schedule an interview please contact:
Lola Adamson – lowla360 (at) gmail.com or Reni Somoye – reni.somoye (at) icloud.com
_________________________________________________________
BellaNaija.com is a Media Partner for #DJObiWorldRecord